HYCM Review 2023: Is it the Best for Forex Trading?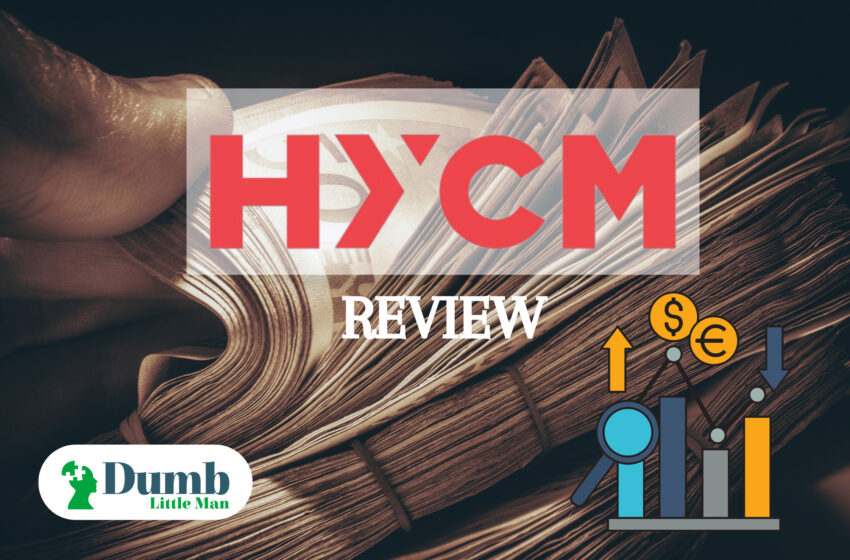 The forex market has in recent years seen immense growth, especially driven largely by retail investors. Forex and CFDs are now common financial instruments and if you intend to trade them, then you need a great forex broker. While there are many brokerage firms out there, HYCM has distinguished itself as one of the most trusted partners for trading forex.
Regulated by the Cyprus Securities and Exchange Commission CYSEC and other tier-1 regulators around the globe, HYCM aims to offer retail and institutional investors access to a large pool of tradable financial assets.
In this review, we will take a deep dive into this forex and CFD broker. We will give you details about how the firm works, its brief history, some pros and cons, and a breakdown of how you can trade forex with this provider from around the world. Keep reading and learn more.
HYCM Review: What Is HYCM?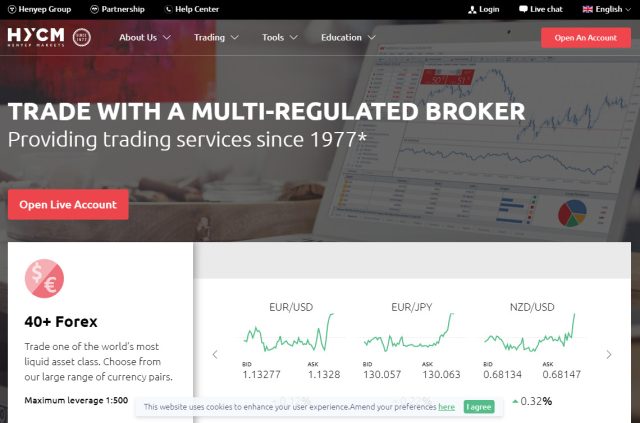 HYCM is a global forex and CFD broker that offers financial services to a global clientele. Although the company is based in Cyprus, it is considered a global player in the forex market, reaching traders in dozens of countries. HYCM is owned by Henyep Capital Markets, one of the oldest financial services firms in the world.
The brokerage is also regulated in several tier-1 and tier-2 jurisdictions just to give traders that extra bit of safety. First, HYCM is regulated by the Cyprus Securities and Exchange Commission, the country where it has offices. The firm is also regulated by the Cayman Islands monetary authority CIMA, the Dubai Financial Services Authority DFSA, and the Financial Conduct Authority FCA in the United Kingdom.
At the time of writing this post, there were over 350 tradable assets on HYCM, mostly currency pairs, commodities, and stock indices. The broker also offers margin or leverage trading with leverage of up to 1:500. There is also a rigorous onboarding and educational program on the HYCM website for new investors who want to learn about forex and investing.
How does HYCM work?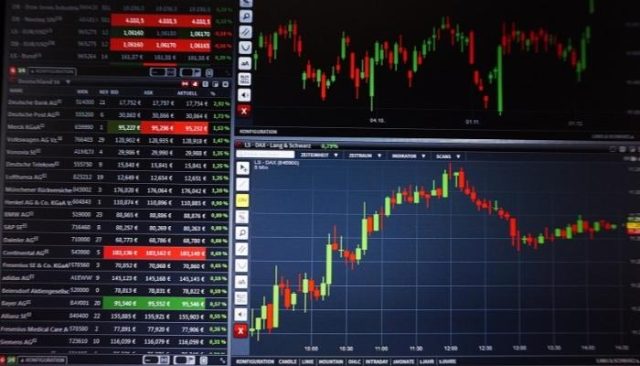 HYCM is a forex and CFD brokerage that gives users access to leverage trading in a wide range of asset classes. However, before you start trading, please note that CFDs are complex instruments that come with a high risk of losing money rapidly. In fact, a big percentage of retail investor accounts lose money when trading CFDs with this provider and major brokers out there. So, before you take this significant risk, make sure you understand how CFDs work.
Nonetheless, getting started on the HYCM trading platform is quite simple. Start off by heading to the HYCM website and signing up for a trading account. There are several account types available for individual retail investors so choose one that suits you best. Once you fill in the required personal info, you will be asked to upload account verification documents. This would typically be an ID document and a verification of address. If indeed everything is fine, your HYCM accounts will be approved within 24 hours.
The next step would now be to fund your trading account using a bank account or other payment methods. As soon as the money reflects, you can access the Metatrader 4 trading platform and all its trading tools and start buying and selling various asset classes with ease. Please also note that HYCM has a minimum deposit of USD 100 for new accounts.
What are the Features of HYCM platform?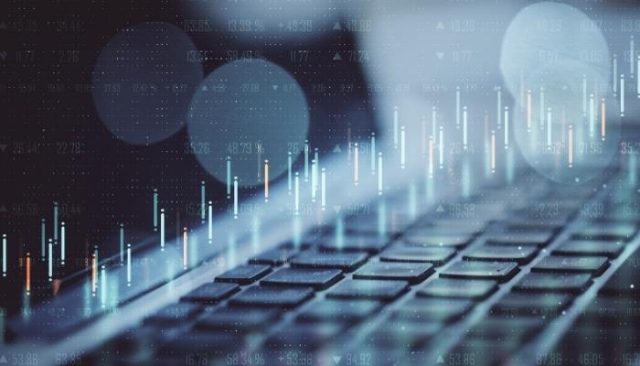 Unlike other brokers, HYCM does not have its own proprietary trading platform. Instead, the firm uses the Metatrader 4 and as the sole trading platform. But don't let this fool you. Metatrader 4 and 5 are two of the most powerful trading platforms in the world and they have so much to offer. First, you get a feature called trading central designed to provide you with in-depth market research and trade signals on a wide range of assets.
Whether you have HYCM raw accounts, the classic account, or even the basic account, you can get access to these features. Metatrader 4 is also known for its advanced technical analysis tools for both beginner and advanced traders. These tools are often located on trading central but they are incredibly vital in helping you decide when to enter and exit trades. The Metatrader 4 also offers live price action for live trading as well. You simply get real-time data on a wide range of assets to ensure you are up to date with what is happening in the financial markets.
The platform also comes with three different order execution types. These advanced trading tools allow you to set trades and open or close positions when certain conditions in the market are reached. The Metatrader 4 is also a user-friendly platform. Although for beginners it can be hard to get by, once you get used to it, things will feel seamless with every passing day.
Besides, HYCM gives you the chance to open a demo account and test out the platform before you get into real money. It also seamless mobile trading in both the live and demo account for investors on the go. But in case you want to trade on your browser on desktop, there is still a desktop app for Windows, iOS, and Linux.
MT4 has also introduced forex signals and copy trading as part of the platform. Here, you can get investment ideas from other more experienced traders. Although this does not constitute financial advice, it's a great way to make sure you get good opportunities even in your Islamic account.
| RECOMMENDED TRADING COURSE | REVIEW | VISIT |
| --- | --- | --- |
| | #1 Forex, Crypto and Stocks trading course. Ranked most comprehensive by Investopedia and Best by Benzinga. Free to Try! | |
HYCM Pricing and Commissions?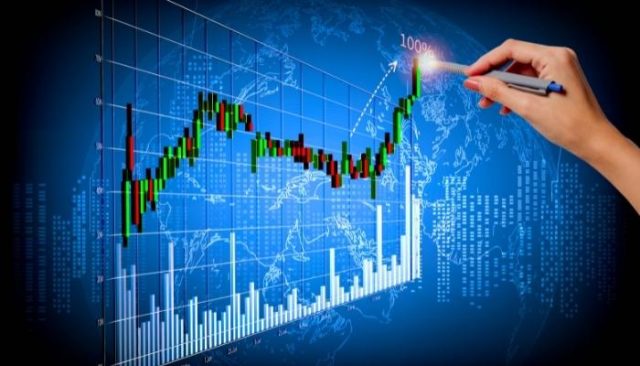 As you would expect from a top-tier brokerage in the forex market, there are no fixed commissions here. Instead, fees at HYCM are based either on fixed spreads or moving spreads. A spread is basically the difference between the bid price and the ask price of a given asset. The bid price is basically the highest amount of money a buyer is willing to pay for a given asset. The ask is the lowest amount of money the seller is willing to take for that asset.
This difference is the fee that the broker pockets. So, the lower the spread, the better. The good new is that fixed spreads even during high market volatility are very tight at HYCM. But this will often depend on which HYCM accounts you are using. So, there are three account types at HYCM. They include the fixed account, the classic account, and the raw account. Average spreads on the Fixed and Classic accounts are more or less similar. They both start from 2 pips for the EUR/USD pair. This may vary depending on the asset and market volatility.
The third option is the Raw account. Typically, raw accounts at HYCM offer the best trading fees. First, fixed spreads here will start from 0.7 pips on the EUR/USD pair. There is however a fixed commission of USD 4 per round turn trade. But when you convert everything into a spread-based pricing model, raw accounts charge roughly 1.1 pips. So, it's still cheaper compared to the other two accounts and even cheaper compared to other major brokerages in the market.
Who is HYCM Best For?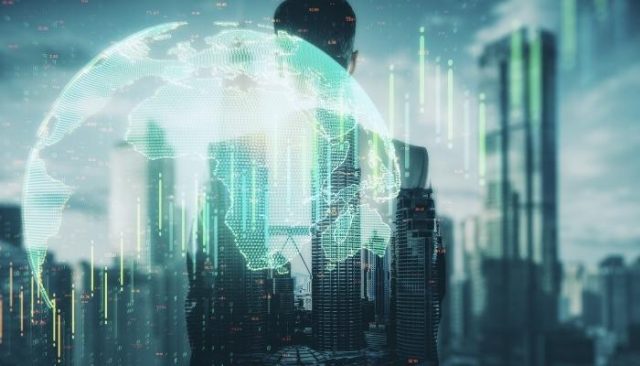 Henycep capital markets or HYCM is such a versatile broker that is suited for so many different people. If you are a beginner trader who is just getting started with forex or CFD trading, you can still rely on HYCM due to several reasons. First, the brokerage offers a lot of in-depth information and education to new investors. Remember CFDs are complex instruments that come with a high risk of losing money rapidly due to leverage.
A big portion of retail investor accounts lose money when trading CFDs and as a such, you need the best onboarding and education to navigate through this significant risk. HYCM offers that. In addition to this, there are also copy trading tools and trade signals that come through the Trading central on the MT4 platform.
So, even if you are not really sure how to invest, you can get real suggestions on quality products. There is also negative balance protection that protects users from unlimited risk. But HYCM is also ideal for advanced large volume traders as well. For starters, you get low fees that allow you to enter and close trades at low costs.
The MT4 trading platform also comes with advanced technical analysis and charting for the sophisticated trader out there. There is also real-time pricing data and market info that comes through the platform to ensure you know exactly what to buy and sell. With all these features, even the most gifted and experienced traders would still find a lot of value from HYCM. So, in essence, the platform is suited for both advanced and beginner traders, especially those outside the United States.
HYCM Pros and Cons
HYCM has several pros and cons too that make it such a unique brokerage service for global forex traders. Here they are.
Pros
Regulated by top tier agencies including the Dubai Financial Services Authority DFSA and others
One of the most reputable names in forex trading with a history of customer excellence
Tight spreads on currency pairs and other assets as well as low fixed commissions
Top-rated customer support team
Easy account opening with minimal KYC requirements
Cons
Unlike in other brokers, you only get the Metatrader 4 platform and nothing else
There is a minimum deposit of USD 100 from this forex broker
HYCM User Experience
The overall user experience at HYCM is absolutely outstanding. There are a few reasons for this. First, the forex broker offers the MT4 platform, an intuitive and highly advanced trading software known for its fast executions and user-friendliness. Although some people may have a hard time using this software for the very first time, once they get used to it feels very intuitive.
You cannot also discount the fees. It seems like most traders here have the confidence to trade even on tight market movements and make returns due to low trading costs. There were also some reviews that show the brokerage is very reliable when it comes to customer support. HYCM has also done pretty well to step up its educational content, making it the perfect choice for beginners who want to learn the trade as fast as possible.
Also, it is important to note that HYCM offers easy and quick account opening. You can actually open and fund your trading account in less than 24 hours. There are no stringent verification measures too, making the broker a great choice for non-US traders. Finally, the huge variety of tradable assets is also a big plus for HYCM. It's something a lot of customers truly appreciate.
HYCM vs Competitors
With HYCM regulated, it is regarded as a top brokerage, and as such, it competes with some top-tier brokerage firms. There are two main competitors here though and they include AvaTrade and FXCC. Here is how the broker compared to these two.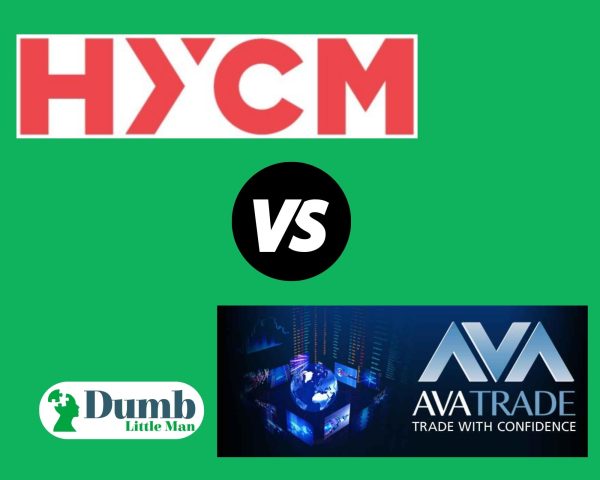 AvaTrade is an Irish-based forex broker that offers a wide range of CFD products. It is known for its state-of-the-art trading platforms, including superb proprietary trading software, massive global reach, and outstanding trading and risk management tools. Nonetheless, there are a few areas where AvaTrade is similar to HYCM.
For example, the fees are almost at the same level albeit HYCM is a bit cheaper. Also, both these brokerages are regulated by top-tier agencies out there including the Financial Conduct Authority FCA, and the Cayman Islands Monetary Authority.
But despite this, AvaTrade has more platforms for users and advanced tools as well. But HYCM beats the Irish brokerage when it comes to trading education and copy trading. Either way, these are both solid brokerages for both advanced and intermediate traders. They should give you value for money.