Exchange Traded Products- A Complete Expert's Guide 2023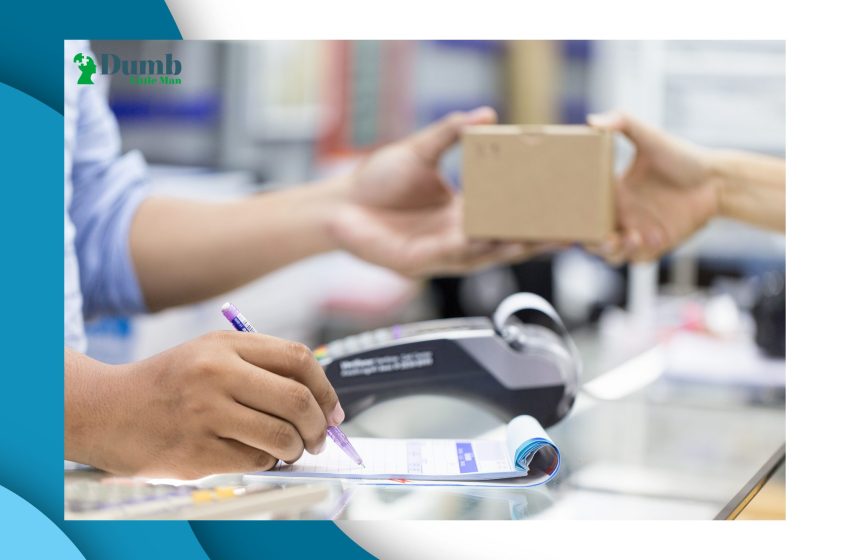 The stock exchange market has gone beyond the selling of stocks but has also added exchange-traded products to the products exchanged, giving investors opportunities to increase the portfolio of their assets by increasing exposure to other indices.
Moreover, like stocks, exchange-traded products can be bought and sold throughout the day at an even higher price, accounting for their flexible nature.
Exchange-traded products are investments that track underlying indexes, financial instruments, assets, securities, and stocks traded on an investment stock markets.
For this article, we have asked Ezekiel Chew, a world-renowned Forex expert and mentor with in-depth experience in exchange-traded products, to share his take with us. Read through the paragraphs below to understand the concept of exchange-traded products and apply their strategies to your market.
What is Exchange Traded Products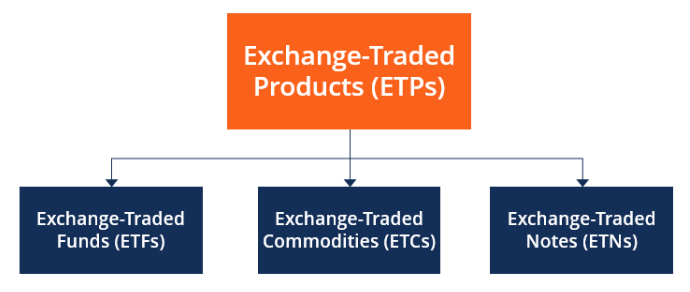 Exchange-traded products are securities that track underlying assets, investments, indices, or financial instruments. The exchange on which ETPs trade is similar to that of the stock market, implying that it has fluctuating prices daily. The exchange-traded product determines the share price based on the underlying investments tracked.
An exchange-traded product is also a publicly traded financial product in the form of a bond within the stock market, such that ETPs offer investors opportunities to diversify their investment portfolio by having significant exposure to an asset or index class.
Also, exchange-traded products are an example of passive investments, but unlike index funds and active mutual funds, they operate at a lower fee and provide access for investors to a variety of assets.
Exchange-traded products are designed in the form of Unit Investment Trusts (UTIs) or Exchange Traded Funds (ETFs) because the shares of the stock involve an interest in the investor's investment portfolio.
These asset portfolios available can track any benchmark or fundamental index, and to get this done, exchange-traded products are in the form of bonds, commodities, currencies, and stocks primary to the benchmark.
3 Types of Exchange Traded Products
You can benchmark exchange-traded products to myriad investments, bonds, commodities, interest rate, currencies, and stocks. As mentioned earlier, exchange-traded products operate with fluctuating prices. Hence, investors have a high potential to earn profits and, at the same time, are at risk of incurring losses within the stock market.
However, the exchange-traded products are not a single investment but contain several underlying investments. Below are the three types of exchange-traded products;
#1. Exchange Traded Notes (ETNs)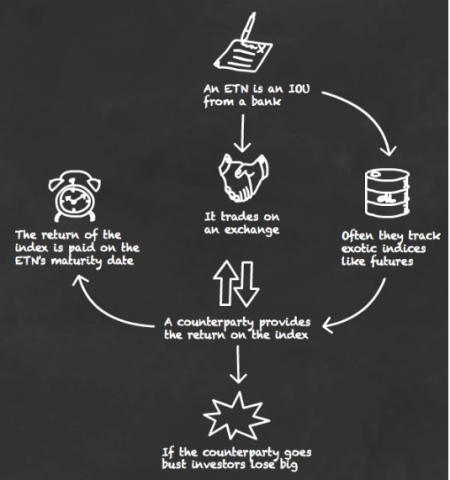 Exchange-traded notes are similar to exchange-traded funds because they can track underlying asset and commodity indices and make trades on major exchanges.
Some Investors and traders have described the exchange-traded notes ETNs as having similarities with bonds because, at maturity, the investors get returns from the initial amounts, the principal they invested.
Aside from that, exchange-traded notes ETNs can be defined as several bags of unsecured debt securities. The ETN pays the Investors through the returns from the underlying indexes that are tracked at maturity. However, the Exchange Traded Notes ETNs do not pay periodic interest payments to investors.
In the exchange-traded notes ETNs, investors do not possess any of the securities or investments that are tracked in the index; hence, the issuer's creditworthiness determines if investors will be paid back the original amount invested as well as determines the returns from any underlying index.
#2. Exchange Traded Commodities (ETCs)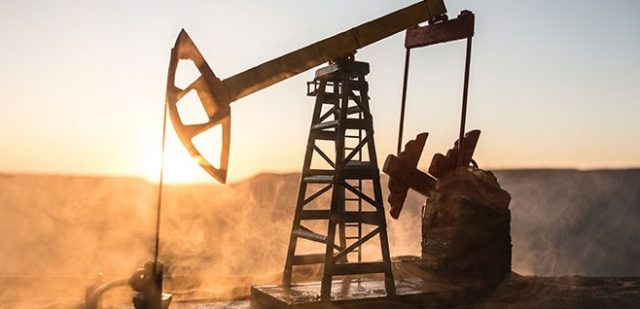 The exchange-traded commodities are referred to as debt instruments that do not pay interest; this means that their investors do not have any interest in their principal amounts.
The exchange-traded commodities are designed to give their investors access to a basket of items or individual products. This is the essence of the exchange traded commodities which provide investors with significant exposure to currencies either in the form of a currency basket or as individual currency pairs but not both.
#3. Exchange Traded Funds (ETFs)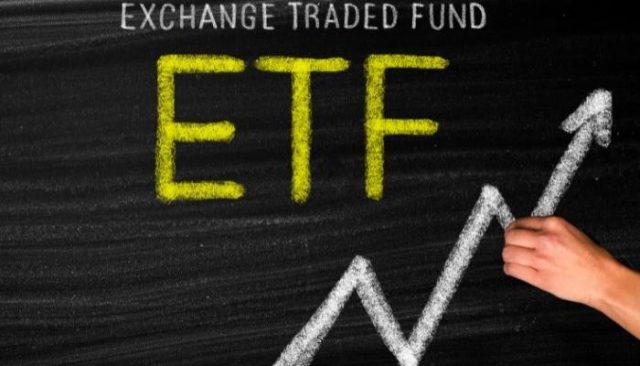 Similar to mutual fund shares is the exchange-traded funds ETFs which comprises a basket of investments that include bond and stocks designed to track the worth of an asset or fundamental index. The exchange-traded funds ETFs track an underlying index of investment. An example is the S&P 500 index fund, which can follow commodities, sectors, industries, or even currencies.
The Exchange-traded funds ETFs prices, like other types of investments, are not static. The price rises and falls; however, these products trade daily or intraday like a stock trade in the stock exchange market.
Compared to other types of exchange-traded products, exchange-traded funds ETFs are more popular investment vehicles than the others due to the lower fees involved due to passive management. For example, in passively managed ETFs, if the ETFs track the S&P 500 index fund, the exchange-traded fund has ownership of all the 500 stocks within the index.
On the other hand, in actively managed ETFs, the exchange-traded funds have an investment manager involved with buying and selling securities and stocks, thereby leading to an increase in price. However, most exchange-traded funds ETFs combine both passive and active features.
Investing in Exchange Traded Funds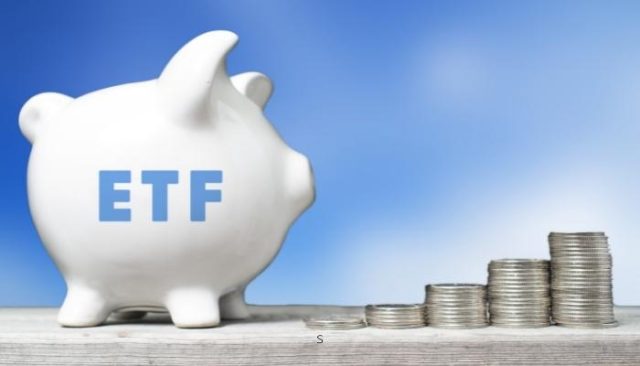 There are a few steps to follow to invest in exchange-traded funds ETFs. First, investors must note that: The brokers determine the amount of offering ( brokers don't have the same offering) even though the assets are normal offerings.
Step 1:
Open a brokerage account; a brokerage account is an investment platform specifically for your investment and is a safe place. However, opening a brokerage account does not imply that you now have investments, but after opening a brokerage account, you can invest in your exchange-traded funds ETFs.
Step 2:
Seek financial and investment advice and do adequate research on whatever exchange-traded funds you might want to invest in. There are several ETFs in the market, and choosing one might be challenging, but there is an online screener to help pick your choice. In addition, the online screener helps source ETFs with funds in whatever sector you choose.
Step 3:
Buy ETFs by using the brokerage trading function on your account. First, decide the choice of ETF you want to buy and place a trade but ensure you check your order that it is what you want before officiating it.
Step 4:
Finally, you secure the ETF you got; the time frame for which you would secure your ETF depends on the choice of investment strategy you're going for. Note: In exchange-traded funds ETFs, the longer you secure an ETF, the longer your interest will be.
How ETFs work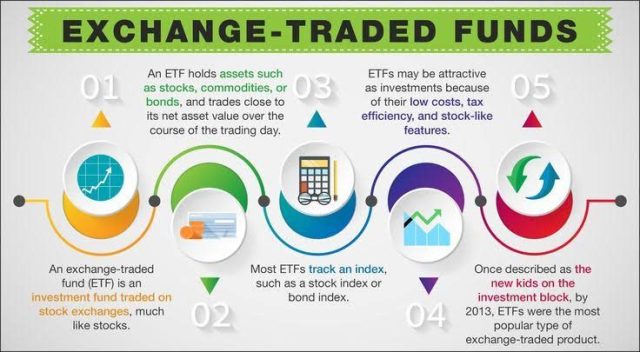 For the exchange-traded funds ETFs, the cash provider has the primary assets structured to track fund performances before selling shares in the ETFs funds to investors. As a result, some shareholders possess only a fraction of ETF funds but have no possession of core assets in the funds.
However, most ETF investors that keep track of the stock index might eventually get reinvestments and payments of lump dividends for the stocks that form the underlying assets and index. Part of the underlying assets includes a basket of stocks like the S&P 500 that are traded in the financial market. Purchasing a basket of exchange-traded funds ETFs shares is similar to purchasing company shares.
Exchange-traded funds ETFs combine assets like bonds, commodities, currencies, and stocks and categorize them with an exceptional ticker. This category of assets is comparable to a hamper and is also available for ETF investors. In addition, buyers and sellers can make ETFs trade on an exchange similar to the stock exchange.
Passively Managed ETPs  
The passively managed ETPs mirror the performance of yardsticks and the underlying index being tracked. Leveraged exchange-traded products provide several exposures to the benchmark or the tracked indexes, while inverse exchange-traded products offer the opposite of a benchmark or an index.
With the activities of the inverse and leveraged ETPs, the exchange-traded products have been designed for every trading day to meet their daily achievements and aims. On that note, the exchange-traded products reset daily.
Exchange-traded products ETPs would experience a diverged performance if withheld in the market for a long period, and in the process, they would deviate from the underlying index and benchmark. The consequences of withholding ETPs are increased risk, market risk, volatility risk, limitation, liquidity risk, and positive and negative compounding risk.
Actively Managed ETPs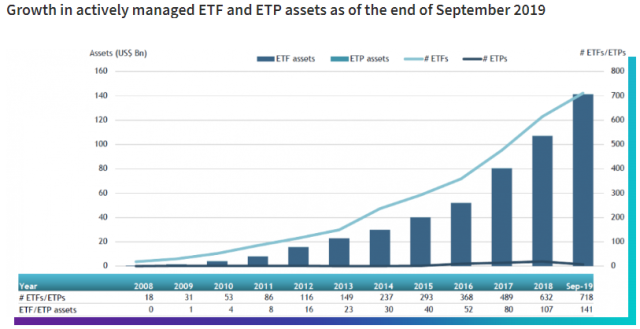 The actively managed exchange-traded products are the opposite of the passively managed ETPs in that it does not duplicate the performance of passive investments and index of securities. Instead, actively managed ETPs use an active investment strategy to attain their achievements and aims by deploying the services of an investment manager.
The ETP investment manager is in control of several factors; for instance, the decision of any investor depends on whether the ETP investment manager can choose securities and it will go beyond the benchmark and fundamental index over a longer period, a certain market cycle, or net of the ETPs expenses.
One disadvantage of the actively managed ETPs over the passively managed ETPs of an index is that the fees are higher because the investment manager is involved in buying and selling securities.
Characteristics of Exchange Traded Products Explained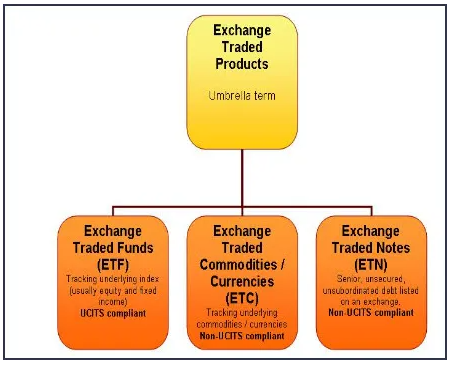 There are some characteristics peculiar to the exchange-traded products that make them preferred investment vehicles, and they are explained below;
• ETPs are listed on exchanges
One characteristic of exchange-traded products is their accessibility. ETPs are listed among exchanges as you can access the investment performance on a daily or intraday basis through live prices of financial products.
• ETPs are liquid assets
An exchange-traded product is an example of a liquid asset, and it is supported by many market markers and approved members.
• ETPs track an underlying index and asset
An exchange-traded product offers to provide the same yield or generate the same revenue as the underlying asset class or index by supplying a diversified investment in just a single transaction. In addition, this opportunity provides investors access to expand their investment portfolio.
• ETPs trades similar to shares
Exchange-traded products ETPs are structured to look like an underlying return of an asset or a core index with much trading ease and convenience. Just like shares, exchange-traded products can be bought and sold within a day, whenever available in the exchange market. ETPs can also provide additional liquidity in comparison to other investment options.
• ETPs involve a passive investment
Exchange-traded products ETPs are transparent, economical, and cost-effective ways to know more about the asset class. Compared to active mutual funds and index funds, the exchange-traded products spend lesser maintenance fees.
Exchange Traded Accounts vs Mutual Funds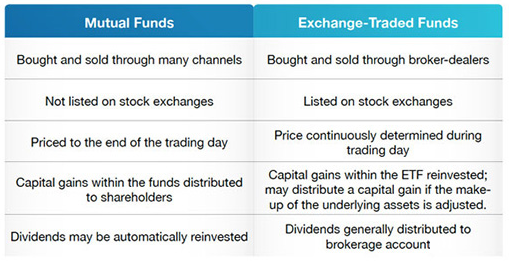 Exchange-traded products are publicly traded financial products created to offer investors increased freedom compared to equity funds, while mutual funds are investment channels comprising a group of securities solely funded by an investor group and managed by expert financial advisers.
Exchange-traded products like stocks can be traded at any time of the day, provided it is available in the exchange market; however, their prices fluctuate. For example, a trader can also use ETFs to place a buy or sell order with a broker at a specified rate. At the end of the trading day, the net asset value of mutual funds is normally valued just once, unlike ETPs, which are at any time.
Also, an investor can purchase an ETF in the morning, and before the end of the trading day, he can sell it even at a higher rate, but with mutual funds, it is not.
With exchange-traded products ETPs operation, a trading account is needed. If the trading account is not part of ETPs that the brokerage allows to be openly traded, buying and selling any exchange-traded product units might result in a brokerage commission. The big discount brokers provide free trading commissions on exchange-traded products on most higher-yielding ETPs.
On the other hand, mutual funds do not need any trading account as you can freely trade them without any need for a trading commission. Therefore, management funds in a mutual fund are more expensive than exchange-traded products ETPs.
Best Forex Trading Course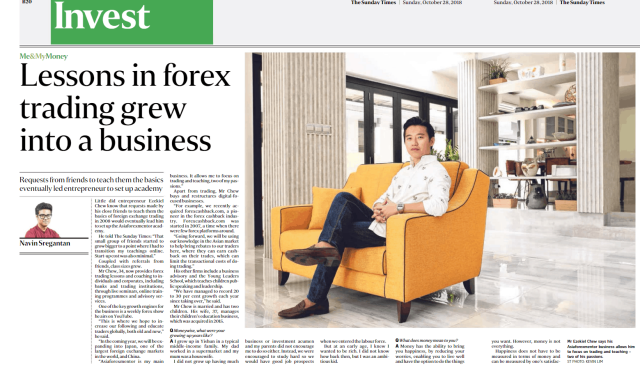 Do you know? Trading isn't about having a strategy; it's about making more money than losses.
If you want to make six figures per trade as a trader but don't know how to go about it, or you have tried your ways but proven abortive, search no further; this course is for you.
Asia Forex Mentor is a fully packaged One Core Programme that covers from Beginner to Advanced Level, intending to groom a trader to trade profitably using Ezekiel Chew's Method of trading backed by mathematical probability. He is the trainer behind several banks and trading institutions.
His trading strategy applies to forex, stocks, indexes, commodities, crypto, gold, etc.
This course is embedded with material full of detailed information needed by a professional trader, which has impacted and is still affecting many lives for the better by helping them earn six figures with ease per trade.
This trading method is accurate because he has been using it in trading. It has worked for many people worldwide in the past few decades, with a higher mathematical probability of gaining and outsmarting the market.
Register your interest in the One Core Program and start enjoying learning and profitable trading.
| RECOMMENDED TRADING COURSE | REVIEW | VISIT |
| --- | --- | --- |
| | #1 Forex, Crypto and Stocks trading course. Ranked most comprehensive by Investopedia and Best by Benzinga. Free to Try! | |
Best Stock Brokers
Broker
Best For
More Details

Advanced Traders
Read Review




securely through Tradestation website




Intuitive Platforms


Read Review





securely through Tradier website




Powerful Services at a Low Cost
Read Review





securely through Tradezero website




Professional Forex Traders

Read Review




securely through Interactive Brokers website



Conclusion: Exchange Traded Products
Exchange-traded products ETPs are primarily financial-based investments on an investment stock exchange market that depends on assets, indices, and financial securities. It is a passive investment that follows a benchmark such as stock index or fundamental index and is usually cheaper than equities index funds and active mutual funds.
Exchange-traded products ETPs allow investors to expand their investment portfolio by easily widening their exposure to multiple investments, indices, and asset classes. Investors should consider the risks, investment objectives, and expenses of exchange traded products carefully before investing.
Exchange Traded Products FAQs
What are Exchange Traded Instruments?
Exchange-traded instruments are property instruments that can be marketed voluntarily on a stock exchange. These cover numerous asset categories, procuring insight into specific markets, districts, or investment strategies.
They are also derivative assurances repackaging the price of an index or even energetically utilized portfolios handed out by financial organizations and listened to at a stock exchange.
How do Exchange Traded Products work?
Exchange-traded products are ventures marketed on an investment stock exchange that finance the primary stock or asset. It passively interprets a benchmark index or extra benchmark but is sometimes actively managed.
What is an Exchange Traded Asset?
Exchange-traded funds are a means of security that trail indexes, sectors, products, etc., but can be bought or sold at a stock market as usual stocks can.
| RECOMMENDED TRADING COURSE | REVIEW | VISIT |
| --- | --- | --- |
| | #1 Forex, Crypto and Stocks trading course. Ranked most comprehensive by Investopedia and Best by Benzinga. Free to Try! | |
Like this Article? Subscribe to Our Feed!
Wilbert is an avid researcher and is deeply passionate about finance and health. When he's not working, he writes research and review articles by doing a thorough analysis on the products based on personal experience, user reviews and feedbacks from forums, quora, reddit, trustpilot amongst others.