8 Best NFT Investments in 2023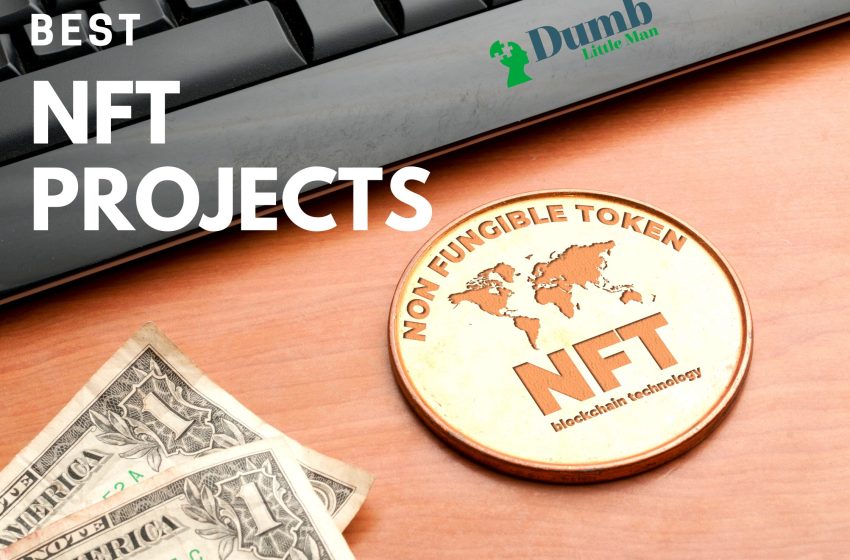 Want to jump straight to the answer? The best Cryptocurrency Brokers are Coinbase and Binance
The #1 Trading Course is Asia Forex Mentor
Since the lights around crypto investments may dim or brighten, a new form of online investment has started gaining popularity- NFTs. They have become the talk of the town, and every online investor is looking to get into the business.
The success stories of extraordinarily expensive NFTs have motivated creators to try their luck in the market. Recently, an NFT by Mike Winkelmann was sold for $69 million. To put it in perspective, the buyer could have bought 1000 tesla model X for the same price.
The NFT project was a collage that consisted of 5000 different days from the creator's life- Beeple, who has risen amongst the top 3 most valuable artists after its sale. The auction attracted numerous buyers and businessmen.
After a fierce bidding war, a crypto geek- Vignesh Sundaresan, nicknamed "Metakovan"- was able to get his hands on the artwork. While we might think that $69 million is an outrageous price for an NFT, the buyer believes that the same NFT would be worth $1 billion once metaverse grows.
The NFT marketplace is undoubtedly an exciting subject. With the right NFT collections, we might be able to attract a fortune. In this blog, I shall take you through a basic understanding of NFTs and the 8 best NFT projects you can invest in. Let's go!
Best NFT Investments: What is NFT?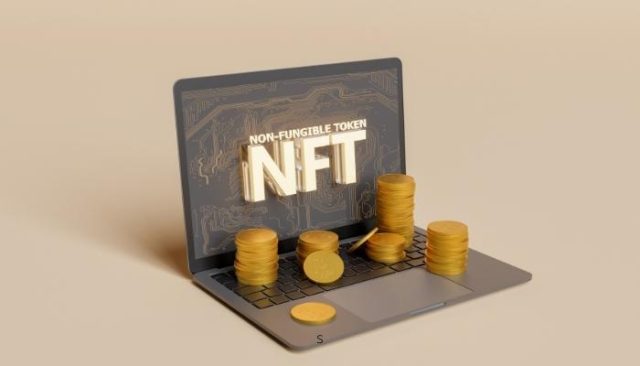 NFTs, stand for non-fungible tokens; the most important word is "fungible", roughly translated to "replaceable". NFTs are unique tokenized artworks that don't have identical substitutes in values or sustenance. They are primarily made on the Ethereum interface and are stored in the relevant blockchain. However, creators have started tokenizing their graphics in other currencies too.
In layman's terms, NFTs are a similar digital asset to crypto in terms of their creation and storage; the only difference is their uniqueness. Two different crypto coins can have the same value; hence, they can be substituted for each other. However, in the case of NFTs, you can't replace one token with another.
The concept of NFTs is about a decade old. The first types of NFT were crypto kitties that came out in 2019. These were digital artworks of young kittens that grew with time. An investor could buy a digital kitten and feed them using different crypto-based nutrition. Once a kitten turns old, it shall reproduce a distinct kitten, which can further be resold. The crypto kittens amassed a great fortune for the creators, and investors also enjoyed substantial profits.
In late 2020, the NFT marketplace started to grow with increased awareness about online investments. Soon, artists began to come up with digital artworks of their popular productions; these NFTs were bought for high prices by their fans and investors.
The rapid rise in investors' interest attracted various creators, who started to tokenize their best works and list them on specific NFT marketplace. Today, NFT sellers have added multiple benefits to their NFTs to attract more buyers.
8 Best NFT Projects
#1. Bored Ape Yacht Club – Yuga Labs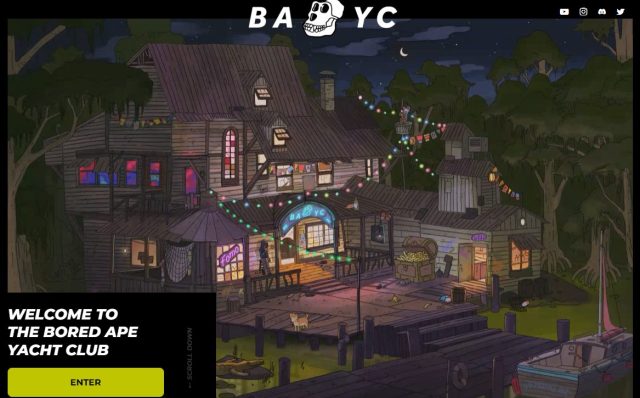 The bored ape yacht club is an NFT collection of more than 10000 different digital art. The NFT project isn't primarily about the trading of NFTs; instead, the main focus is the external perks for the members. The digital assets are stored and built on Ethereum, which enhances the accessibility of the NFT project.
A popular feature of the yacht club is the "Bathroom"– the NFT seller has designed it as a collaborative art sphere. Any club member can enter the bathroom and draw or write on their designated pixel around the walls. The service is available every 15 minutes; the seller aims to create it like a Twitter for the members.
How it works:
You can enter the yacht club for a payment of 0.08 Eth. The club doesn't contain a wide range of memberships yet; hence, the price stays fixed at 0.08 eth for all buyers. Once the payment is made, you shall get your rights to a designated ape for the NFT list; most of the apes look similar; however, their dressing and outfits are altered to give them a unique look.
Yuga Labs plans to introduce an increased range of offerings for its members; hence, the membership price is expected to rise. It is a great chance to sell their membership for a good price for existing investors. The commercial usage rights can be transferred from one investor to another in the trade agreement.
Pros
Great prospect for existing buyers
Unique Offerings
Members enjoy unique benefits
Consumable and Commercial Rights can easily be traded
Cons
Prices may be too high for new buyers
Most promised offerings aren't operational yet
#2. Azuki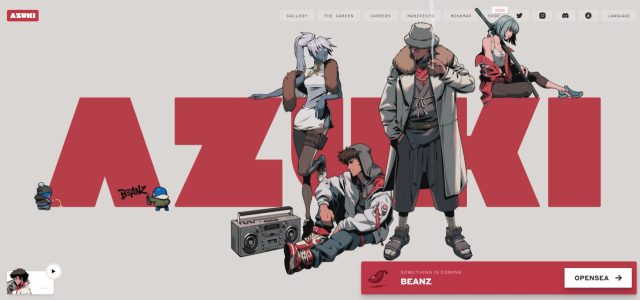 Azuki is a creative marketplace that came to light at the beginning of the year. The creator's vision is to blend the lines between the conventional world and the metaverse. Overall, Azuki is a well-thought NFT collection that consists of more than 10000 NFTs. Unlike Yacht clubs, the price of each NFT is dependent on the rarity and demand.
The platform is widely famous for its additional offering- Garden. The NFT place can only be accessed by Azuki's members; it is a unique place for the community where all investors come forward and share their views. The idea is to create a replica of the physical world blurred with digital lines.
How it works:
You must buy an NFT to enter Azuki's community. The process is simple; you need to enter "gallery" and search for your preferred digital art from the main website. It is recommended to select new drops, as they are often cheaper than the older ones.
Click the open sea icon, and it will direct you to the marketplace. You can place an offer based on the current bid. The NFT craze has taken over Azuki, and most NFTs are high-priced for usual investors.
Pros
A diverse NFT ecosystem
Huge Profits for initial investors
The garden is a hot-selling offering amongst NFT buyers
More than 10000 different NFTs to select
Cons
Auction periods can be reasonably long
Current prices are too high for new investors.
#3. Axie Infinity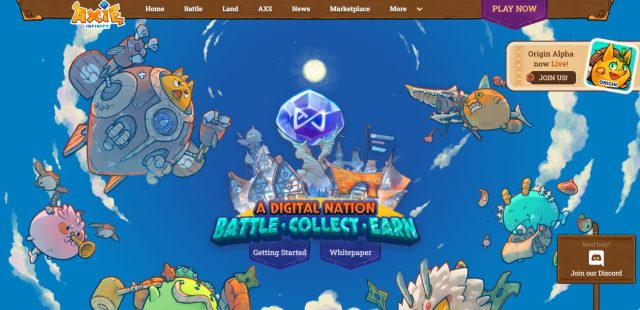 Sky Marvis launched Axie infinity in March 2018; it is an NFT-based gaming platform that allows users to mint NFTs in an Ethereum blockchain. The Axie marketplace is a market to buy items for the game Axie infinity; you can purchase different items, including characters, land, and add-ons.
These items can be enhanced during the game. Axis refers to mythical characters used for the game; these players can be trained and put against opponents for rewards and gifts. Currently, most Axie infinity players are from the Philippines.
How it works:
Axie marketplace can be accessed from the main website; there is a wide range of offerings for each category. You can click on your desired item and study its analytics; the NFTs can be bought simply by clicking on 'buy now.
The NFT holders usually prefer in-demand items to bring high fortune by cashing the NFT craze; NFT sales are recorded on your profile.
Pros
Interesting and Unique idea behind NFTs
Diverse categories allow different prices for all investors
NFTs can be earned during games
Easy marketplace access
Cons
Ronin is prone to hacking
Growth prospect is restricted
#4. Meebits – Larva Labs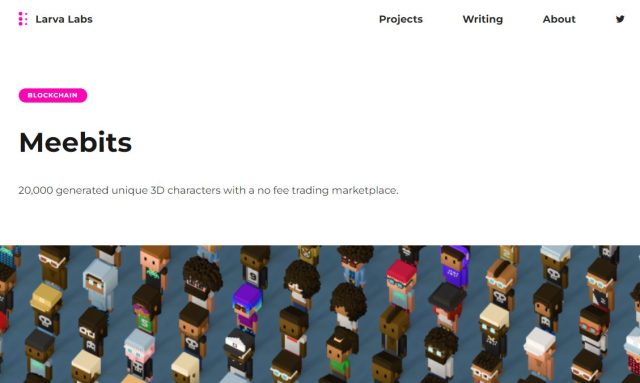 Yuga Labs have recently bought cyberpunk and their popular Meebit series. Meebits consist of numerous characters that are internally generated by an algorithm. A limited number of 3d characters were launched, which helps investors in generating more profits.
Meebits are generally used as 3d models for social media campaigns; as each Meebit is unique, they can be animated to highlight your brand or profile. Nonetheless, most investors buy them due to their scarcity and later sell NFTs at a high price.
How it works:
You can enter the markets by simply buying a meebit. There is a large variety of meebits on the official website that can be bought from the OpenSea market; however, the popularity also means that some characters may be available at other NFT marketplaces too.
Traders can trade up to 100 meebits at a time; the simple auction process is followed. Each meebit character contains signals indicating if it's available for sale, the number of bids, and the highest bid.
Pros
Offerings are expected to increase in future
Easy access to market
Huge growth prospect for investors
High demand for limited edition meebits
Cons
Less applicability of NFTs
Few Membership benefits
#5. Proof of Beauty Studios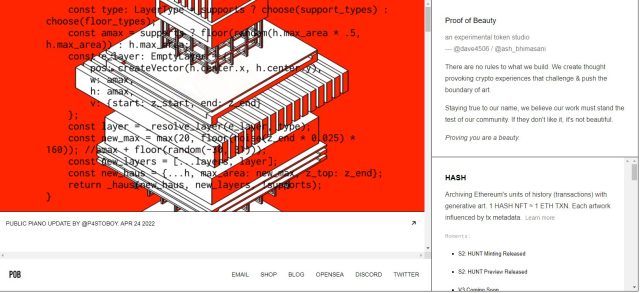 Proof of beauty is a different NFT project, and its designs are distinct from others. The creators aim at providing artwork for your memory; the newest project- Hash- comes with an advanced algorithm that provides an artistic view of our crypto memories.
Every time a transaction is made; the relevant data is stored in the blockchain technology as metadata; HASH's algorithm focuses on providing an artistic color and shape to the minted transaction, and preserving it in our memories forever. The other offerings from Proof of beauty studios also share similar aims; these NFTs are updated after regular intervals to keep them updated for the metaverse.
How it works:
You can start trading on the platform by signing up from the main website. You are required to connect your eth wallet; so the metadata could be traced and replicated. POB studios provide exclusive print rights to the owner of the NFT; hence, you can get it delivered to your place for as low as 0.033 eths.
Existing NFTs from the studio can be looked at OpenSea; there are six different categories for buyers, depending on the NFT's variant. Over time, POB studios have been in the light for many NFT projects that amassed great interest from investors.
Pros
Unique digital Artwork
Exclusive rights to print
Innovative idea with consideration of the future
Popular designs can make great profits
Cons
The designs might not resonate with a large audience
Few exclusive membership perks
#6. Metaverse Land NFTs
Metaverse has gained recent popularity; it refers to a virtual world where continents, states, cities, and neighborhoods exist just like in the real world. Various NFT sellers have created a virtual universe independently; however, the metaverse is an interconnection where all of these separate universes come together.
Like the real world, investors can invest in NFT real estate, NFT museums, and much more. Decentraland is a popular name behind a virtual universe; they were one of the early adopters of the idea. Investors can buy different pieces or parcels of land in the virtual world using MANA; these sites can later be developed into various attractions to generate monetary returns.
How it works:
Virtual worlds are mostly built around the Ethereum blockchain; the NFTs are a part of the universe, and once you buy them, you can monetize their usage or view to enjoy profitable returns. Each virtual world has its own currency that is used to purchase the relevant real estate NFTs.
For Decentraland, you can purchase a MANA for about $2.00. There are different prices for each NFT; you can purchase your desired NFT using the platform's marketplace or separately at OpenSea.
Pros
A rapid rise in value over last year
Profitable investment in the long run
Consistent monetary returns can be generated
Protected from the volatility of cryptocurrency
Cons
The supply may be infinite
Short-term investments may not fetch desired results.
#7. Mutant Ape Yacht Club – Yuga Labs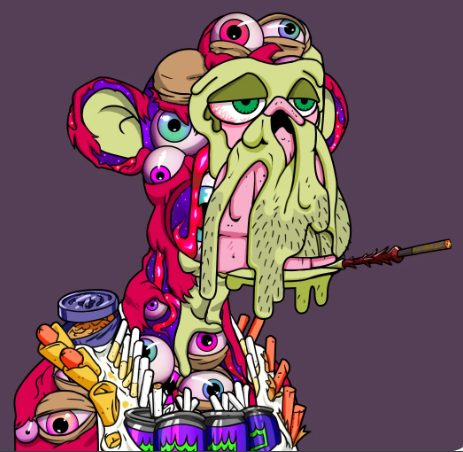 Another interesting prospect from Yuga Labs is the Mutant ape yacht club. The NFT project is connected to the former production by the company. To enter the community, you need to mint your bored ape using specific potions called Mutant Serum. The serums were distributed arbitrarily, and may not be up for sale.
The idea to propose a separate community after bored apes were to create a reward for freak investors; Yuga labs believed that the bored ape yacht club might get redundant for initial investors after some time; hence, there must be a community restricted to freaks only. The mutant ape adds another twist to the investor's life.
How it works:
Yuga Labs airdropped about 10000 potions arbitrarily to the investors in the yacht club; the serums were in three sizes: M1, M2, and M3. A bored ape can be exposed to the serums to generate a new face while maintaining the rights to the previous one. The M1 and M2 can transform an Ape into a gorilla.
The M3 was more exclusive than the earlier two; Exposing an ape to M3 developed it into an improved version of a gorilla with increased attributes. The serums revived the interest of investors in the NFT and soon the serums started to exchange for a fee.
Pros
Future innovation is expected
Investors can monetize their non-fungible assets
Serums can also be used to generate quick cash
A limited supply of serum leads to higher prices in future
Cons
Most offers are connected to Bored ape yacht club
Future growth is subject to Yuga Lab's innovation
#8. CryptoPunks – Larva Labs
Cryptopunk was launched in 2017 by larva labs, and it is one of the earliest forms of non-fungible tokens. The brand was later acquired by Yuga Labs in 2022. Cryptopunk's NFTs mainly revolve around the human faces; male and female. Each NFT is an artwork, highlighting the beauty of the human face.
Cryptopunks allow its users to give their NFTs a distinct look. The brand offers about 87 different add-ons, more popularly known as traits. An investor can purchase additional traits from the shop and add them to their NFT for a personalized look. The add-ons include hats, pipes, necklaces, and much more.
How it works:
Crypto Punks have attracted great interest from investors, and it isn't surprising that some of the best NFTs were sold for outrageous prices. The AlienPunk was sold for 8 ETH in 2017, which looked like a high price at the time. However, the same NFT was traded at about 4200 Eth in March 2021, translating to about 7.8 million.
Understandably, the high-rated NFTs are extremely rare, and most non-fungible tokens won't sell for the same price. The general NFTs can be purchased from OpenSea; there are hundreds of punks selling on the platform, and their prices start from about $125. Rare punks are sold off at general auctions, which are announced on the main website.
Pros
Remarkable growth over past years
Yuga Labs's acquisition may enhance innovation in NFTs
Easy buy and sell procedure
Commonly used as a status symbol
Cons
Previous profits may not be replicated due to the rise in competition
Low additional offerings for members
How to Buy NFTs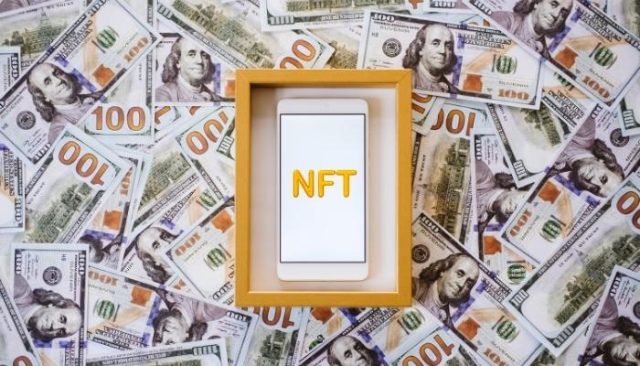 As you might have learned, NFTs can be a great investment to earn outrageous profits. You might be tempted to enter the market as soon as possible. Most NFT marketplaces haven't generally opened for dollar purchase, and you will first need to purchase Ethereum to buy NFTs.
The biggest marketplace on the internet for NFT purchases is OpenSea. There is a wide range of NFTs available for sale on the platforms; you can connect your crypto wallet to your account, and make purchases based on your budget. Generally, a 4.25% transaction fee is charged for every sale and purchase.
More unique NFTs are sold off at general auctions; usually, these auctions are news for the market and investors may come in large numbers. Auction details are generally mailed to preferred investors, and a banner may be put up on popular NFT websites.
Best Cryptocurrency Brokers
Broker
Best For
More Details

Earning Rewards
Read Review




securely through Coinbase website




Altcoin Trading


Read Review





securely through Binance website






Sign Up Bonuses
Read Review





securely through Crypto.com website




New Investors

Read Review




securely through Gemini website



Benefits of Investing in Cryptocurrency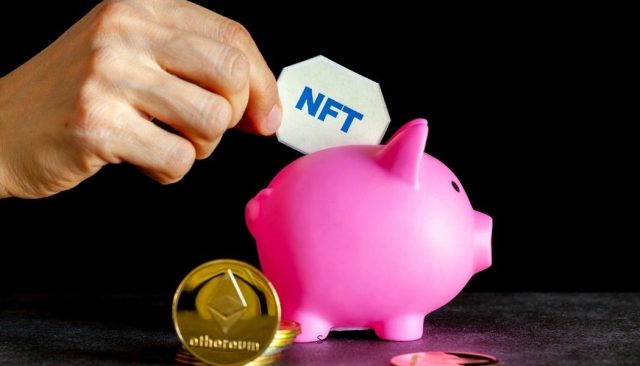 Any investor would only be willing to invest in an asset if higher returns are possible. Hence, investments in cryptocurrency are a sound choice. Over the last three years, the value of bitcoins has risen by more than 2000 times; Ethereum has also had a rapid rise, and its value has almost increased by a hundred times between 2019 to 2022. Hence, investors, who made intelligent deals, we're able to enjoy massive profits.
Crypto is often termed the currency for the future; experts suggest that the world might move from fiat currencies and digital wallets to crypto wallets within the next ten years. The incredible security means that your assets are protected, and you don't have to risk it for any transaction. Hence, crypto investments are expected to rise further in the future and churn profits for investors.
Crypto investments can be made in shorter chunks; usually, most Millenials can't make investments in real estate due to the high prices. However, they can still start investing in crypto for a meager value. The wide diversification of currencies means that there are hundreds of coins trading below $10 with substantial growth prospects. Hence, investors with low investments can enjoy great returns without risking huge investments.
How to Choose a Cryptocurrency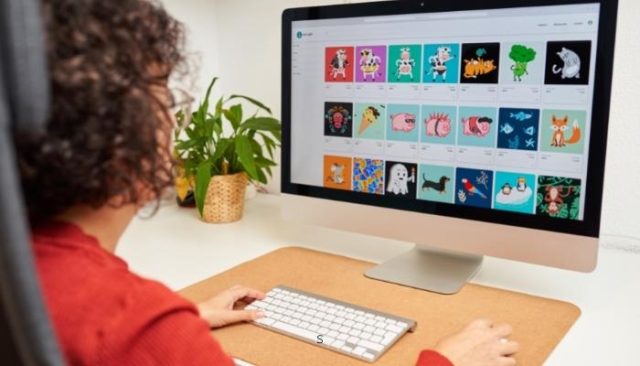 The right cryptocurrency is a difficult choice. If you can make an intelligent decision, it can turn out to be a game-changer for you. However, if you fail at identifying the right currency, your investment may be at risk of turning worthless.
Market capitalization is an important factor that highlights the prospect of a currency; it is calculated by multiplying the number of coins by the ongoing market value. Experts suggest that cryptocurrencies with more than $500 million in the market cap may be reliable investments, but to be on the safe side, you should invest in currencies with more than $1 billion in market cap.
Supply is another important aspect of a cryptocurrency; if the supply of a currency isn't restricted, there are chances that the value of the currency may plummet in the future. You need to study a currency in great detail to understand whether the mining process has ended. The currency's official website can be adequate to learn about the prospects of the currency.
Best Crypto and Forex Trading Course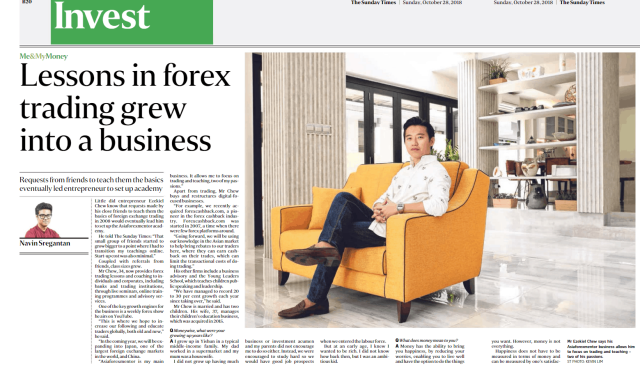 Investing in NFTs can turn out to be a great decision; however, the recent stories suggest that success isn't always easy. NFTs are a new commodity, and it will take time for their network to establish worldwide. There will also be constraints regarding how various states tax non-fungible assets. If you want to play it safe, the Forex market is an ideal choice. With accurate education, you can easily succeed in the forex world.
However, finding the right course is easier said than done. There are hundreds of course creators, all of whom claim to be the best, while in reality, their course has nothing worthwhile. However, Asia Forex Mentor is different; it is a detailed course that takes you through the basic understanding of the market to the more advanced education of analytics and indicators.
The creator has revealed a secret 5-step forex profit system, which shall help investors churn great profits with little risk. The techniques in the course are backtested on historical data to determine their efficacy and reliability.
Ezekiel Chew has been in the forex world for several years, and he has earned a name for his expertise in the subject. His in-depth knowledge has convinced various renowned financial institutions, banks, and brokers to seek forex education from him. BDP- the second largest bank in the Philippines- took lessons about forex market investments from Ezekiel Chew. His course is a complete guide for all types of investors and can help you materialize positive returns.
| RECOMMENDED TRADING COURSE | REVIEW | VISIT |
| --- | --- | --- |
| | #1 Forex, Crypto and Stocks trading course. Ranked most comprehensive by Investopedia and Best by Benzinga. Free to Try! | |
Conclusion: Best NFT Investments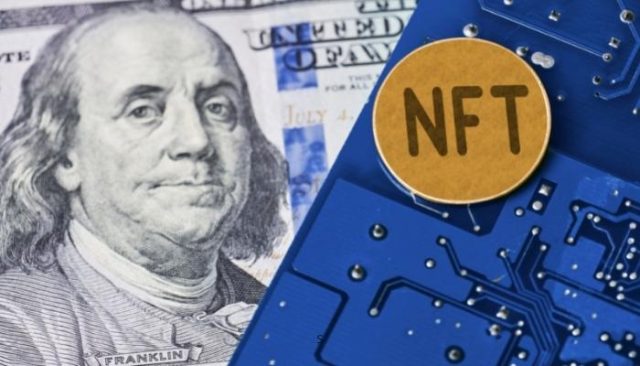 NFTs are the new talk of the town; various investors have diverted their attention from conventional investments to NFTs. The early success stories suggest the unrivaled potential of the market, and its capability to take investors from rags to riches.
Various NFT projects have gained fame over time. The fame wasn't necessarily connected to the profitability of a concept. For instance, Game axie-infinity gave a new outlook to investments by including NFT investments in real-time gameplay. The additional membership perks convince new investors to enter the market, increasing demand and price. Hence, betters profits are enjoyed by existing investors.
Lucky block NFTs, Bored Ape Yacht club, and Azuki are several other notable ideas that aren't only profitable but also contain enjoyable perks for members. The growth of the projects has been tremendous over the past few months, and a fair share of investors have enjoyed unimaginable returns on their NFTs.
NFTs are a tricky game, and it is difficult to evaluate an NFT based on history alone. You must have a deep understanding of various projects and their prospects before investing in NTFS; official websites, youtube gurus, and courses can be great sources to learn about the subject.
Best NFT Investments FAQs
What is the best NFT to invest in?
There are a significant number of profitable prospects in the NFT market. The ideal choice depends on your investment range, risk appetite, and investment horizon. We have discussed several high-growth NFT prospects earlier in the blog; here is a summary of the best NFTs you can invest in.
Bored ape yacht club
Meebits
Metaverse Lands
Azuki
CryptoPunks
What is the best NFT Crypto?
NFTs are cryptographic tokens that exist on the blockchain; most NFTs are generated from the Ethereum interface and are stored on its main servers. however, some NFTs have started shifting to separate databases to stand out from the crowd and ease their processes.
Experts have rated Ethereum blockchain as a good store for NFTs; such artworks can easily be bought and sold. If you are looking to invest in NFTs, you should start with the Ethereum blockchain.
Can you get rich from NFT?
NFTs have the potential to be a game-changer for you; there are countless examples of NFTs that were sold for outrageously high prices; we have talked about some of them earlier in a blog.
The "first tweet" was tokenized and sold as an NFT for more than $3million; it was a simple tweet that said, "just setting up twitter". However, its history made it worth the price in the eye of the investor.
You can never be sure about your breakthrough NFT; numerous beautiful NFT artworks go unsold, but some weird-looking designs may catch the investors' eye. You should look at NFTs in the eyes of an investor to understand which NFTs may bring better returns.
| RECOMMENDED TRADING COURSE | REVIEW | VISIT |
| --- | --- | --- |
| | #1 Forex, Crypto and Stocks trading course. Ranked most comprehensive by Investopedia and Best by Benzinga. Free to Try! | |
Like this Article? Subscribe to Our Feed!
Wilbert is an avid researcher and is deeply passionate about finance and health. When he's not working, he writes research and review articles by doing a thorough analysis on the products based on personal experience, user reviews and feedbacks from forums, quora, reddit, trustpilot amongst others.