7 Tips To Make Money On Etsy in 2022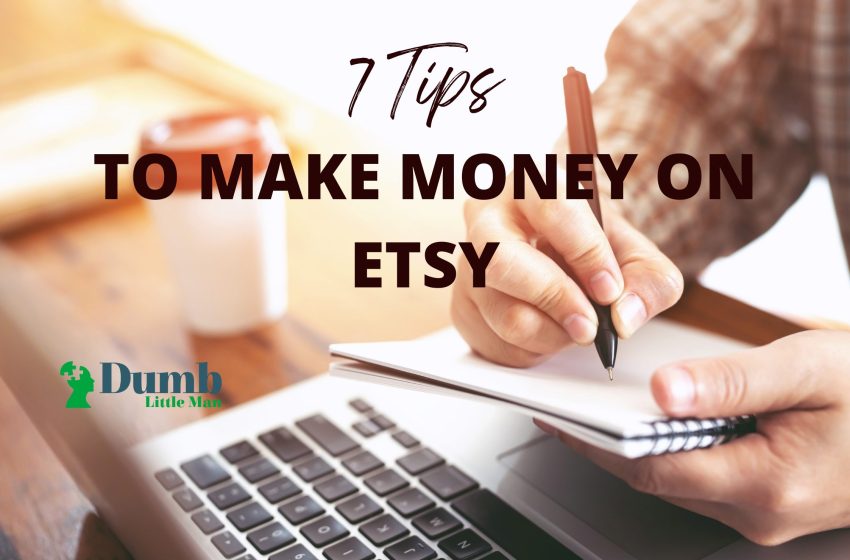 The #1 Forex Trading Course is Asia Forex Mentor
Etsy began as an online marketplace for handcrafted items in 2005. It has expanded over time to include antique products and craft supplies, but it continues to be one of its most popular online destinations for distinctive handmade products.
Many creative entrepreneurs started selling products during the pandemic to showcase their skills.
This online platform has exploded in popularity, and many successful shops have emerged.
According to reports, Etsy has over 4.4 million active sellers and over 80 million active consumers, so there's a market if you can create something people want to purchase.
This article will look at the secrets many top Etsy sellers implement in their business that you can use to make more money.
7 Tips to Make Money on Etsy  
#1. Select the Right Product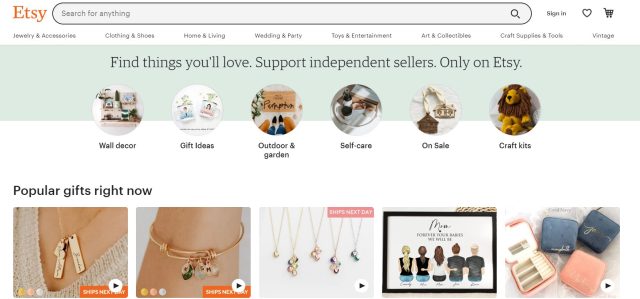 Making colorful throw pillows might be one of your specialties. Examine what other merchants in that category are producing to understand what you can provide that is unique.
Can you use other forms, sizes, or fabrics to create your product? Do you provide tailoring and other personalization services?
There are several categories your product should be a part of. Your Etsy business should fit handmade items, craft supplies, or vintage items.
According to Etsy, the top categories on the site in the past have been homewares and home furnishings, jewelry and personal accessories, and craft supplies.
Research the market pricing for similar things at other stores in addition to picking the correct products to see if your company's endeavor may be lucrative.
Remember to add Esty's fees in your calculations, including a 20-cent charge for four-month advertising. There is also a 5% transaction fee based on the selling price and a 3% plus 25-cent payment processing fee.
#2. Post-Great Product Images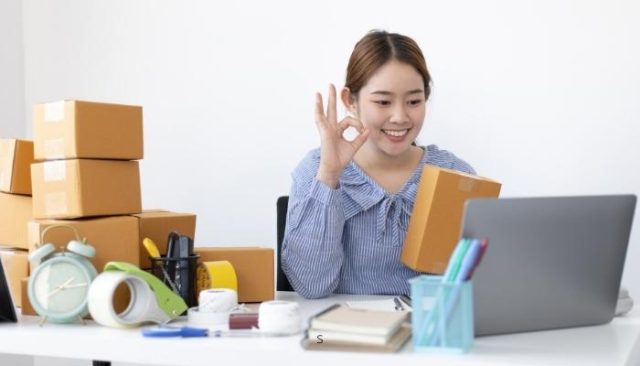 According to expert sellers, beautiful photographs are critical to purchases. You don't have to spend money on pricey equipment when most cellphones can take good images.
Adding photographs to your product offering is an excellent place to start. People skim through photos on Etsy to decide what to buy. They also help to spread the word about your company.
Etsy suggests showing at least five photographs of each item to keep consumers interested and a clear sense of what you're selling.
Before you begin photographing your things, you should read Etsy's detailed guide on photography. In a nutshell, Etsy promotes picture styling, including sets, methods, and various settings.
You want to make the best first impression possible! It's also the most effective approach for buyers to grasp what you're offering.
Dark, blurry images taken from afar on a flip phone will not accurately reflect your goods.
However, given the right conditions, some of the latest camera phones do an excellent job of producing high-quality images.
After you've submitted your images, you'll need to fill out the rest of your listing information.
#3. Tell a Story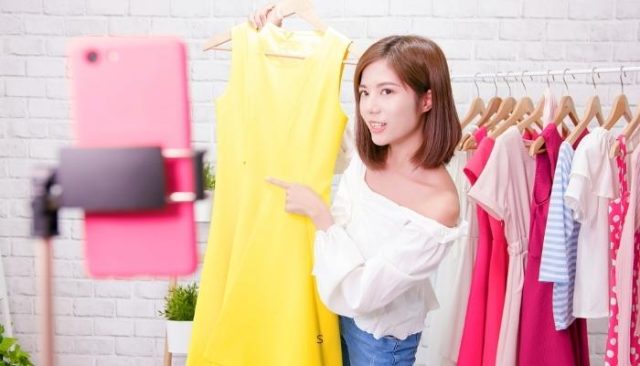 The words you choose to describe your product are your copy. This is where you enter all of your listing's information. This is your chance to speak directly to the customer and entice them to buy.
Use terms that match the tone of your brand identification in your listings to make them sound like you.
Don't merely rewrite what other Etsy members have said. You'll stand out if you inject your individuality into the listing.
That is why it is essential to tell a story about your product. Many of the most successful shop owners entice their customers with captivating stories about their products' creations.
Another important thing you might want to add to your products is accentuating that you've used sustainable materials and very eco-friendly methods for designing them.
Attempt to construct such a clear image with your words that someone could comprehend the product even if there were no photographs to accompany your description.
You'll save a lot of time answering specific queries if you offer those facts.
#4. Pin Photos on Pinterest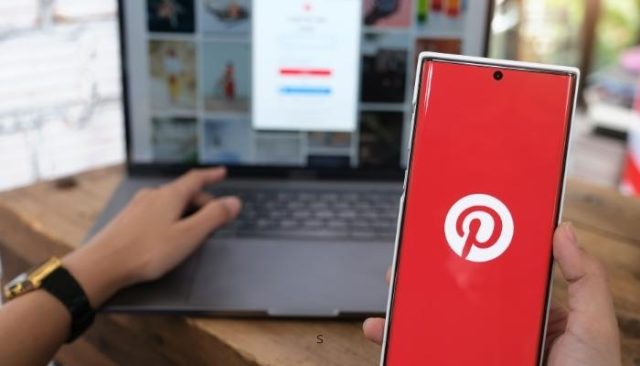 Pinterest can be a powerful tool for any future Etsy seller. Many Etsy shop owners admit that half of their customers mainly come from Pinterest.
Pinterest is a social media platform that allows users to save photographs to virtual boards. Many users on the site can follow specific boards or personalities.
They may also use the search function to find photographs they are interested in.
You can also use Pinterest to find many other creative ideas that might help you make money.
Many digital products might not be available to average customers, inspiring you to make your version of the product and spark up your small business.
Simply click "Shop Manager" from your Etsy account, then "Social Media" to post to your social media accounts.
You need to make your post, add photographs and a caption, and pick which platforms to share it on.
#5. Tag Items with Relevant Keywords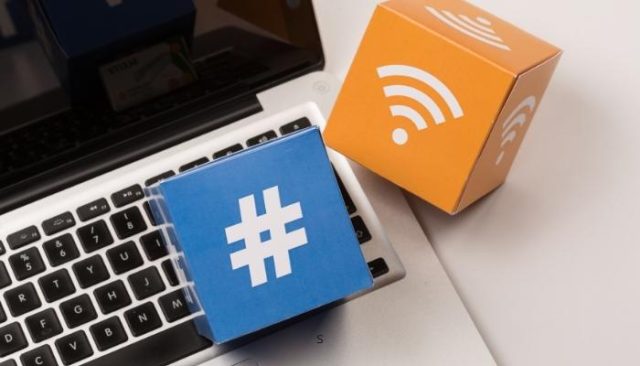 One big mistake many people own their own Etsy shop is that they avoid using keywords and product tags.
You will notice that you will start making more money than ever once you decide to add your tags.
This is because keywords and many other product listings drive the real traffic from one Etsy shop to another.
Think of the most common words people might use when searching for your product, then add those words as your tags.
For example, if you want to sell something related to weddings, you should use taggings such as "wedding supplies" and more.
#6. Consider Advertising and Free Shipping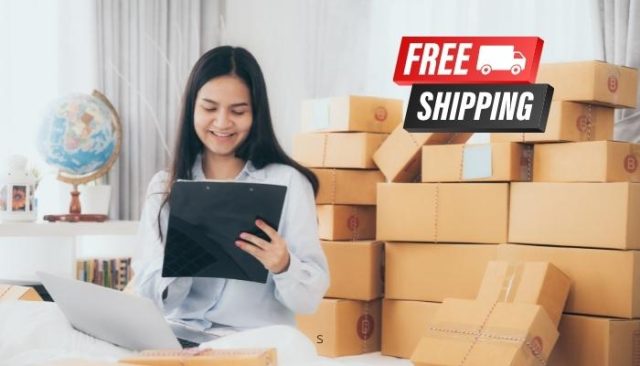 If you want your customers to find your listings better, make sure you use the advertising Etsy offers and include small Etsy fees.
Sellers may establish a daily budget with Etsy Ads to make their items stand out in search results. Set your advertising charge to $1 and watch your sales increase!
Another strategy to stand out in search results and boost purchases is to provide free delivery. People like it when you give free delivery on $35 or more orders. Etsy sellers who offer free delivery should factor that cost into their rates to stay successful.
#7. Provide incredible customer service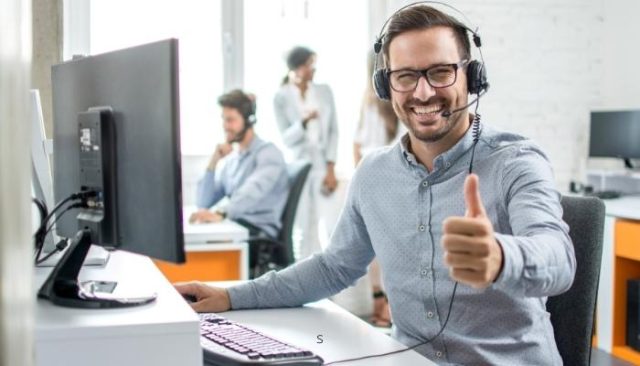 If you want your Etsy store to be successful, you must communicate with your consumers. Because Etsy goods are primarily handcrafted, a potential buyer may wish to personalize an order and may contact you directly to do so.
For example, you may have listed a red buffalo check throw cushion when a buyer wants navy blue checks. Alternatively, if you can mail it the same day, consumers may be more inclined to buy from you.
Whether you can complete an order or not, responding quickly demonstrates to clients that you are a genuine entrepreneur. A five-star rating is the goal of any seller, and it indicates to other consumers that you can follow through on your commitments.
Whatever the circumstances, make sure your consumers have access to quick shipping choices. Standard delivery periods are available on Etsy; however, sending your things quickly is a terrific way to attract and ensure return customers.
Featured Investing Broker of 2022
Broker
Best For
More Details

Advanced Non US Traders
Read Review




securely through Avatrade website




Intermediate Non-US Traders


Read Review





securely through FXCC website






Overall Broker
Read Review





securely through Forex.com website




Professional Forex Traders

Read Review




securely through Interactive Brokers website



Broker
Best For
More Details

Advanced Traders
Read Review




securely through Tradestation website




Intuitive Platforms


Read Review





securely through Tradier website




Powerful Services at a Low Cost
Read Review





securely through Tradezero website




Professional Forex Traders

Read Review




securely through Interactive Brokers website



Best Forex Training Course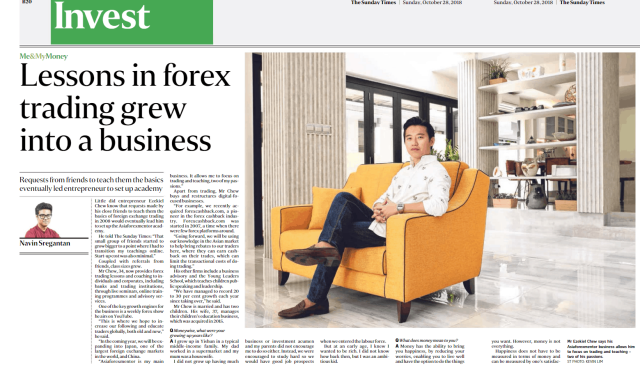 If you want to learn how to trade Forex, Asia Forex Mentor by Ezekiel Chew is your course. This course is for you if you're going to learn how to trade Forex successfully. They educated DBP, the Philippines' second-largest state-owned bank with over USD13 billion in assets, and many other students around the world.
Ezekiel Chew is a seasoned Forex trader who also serves as a coach. He's been trading the Forex market for over a decade and knows what it takes to be a profitable trader. He will share his knowledge and expertise with you in this course and teach you how to trade Forex like a pro.
It covers everything from the fundamentals of Forex trading to advanced tactics for making significant gains. Ezekiel will also share his own trading experiences with you, allowing you to learn from his successes and disappointments.
| RECOMMENDED TRADING COURSE | REVIEW | VISIT |
| --- | --- | --- |
| | #1 Forex, Crypto and Stocks trading course. Ranked most comprehensive by Investopedia and Best by Benzinga. Free to Try! | |
Conclusion: Tips to Make Money on Etsy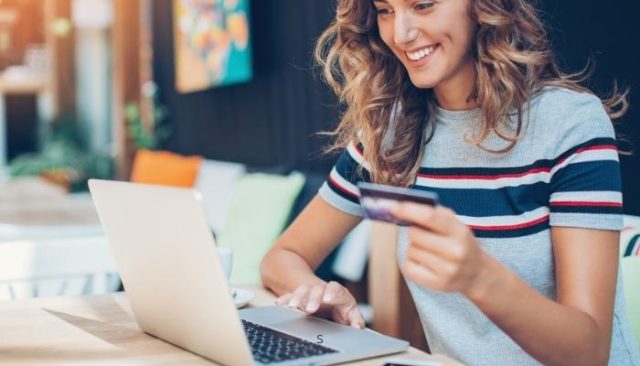 Opening an Etsy shop might sound like an excellent way to be a side hustle. Although anyone can own an Etsy store, not everyone can make money on Etsy. This is because many people make mistakes when maintaining their Etsy stores.
If you want to sell on Etsy, you have to do a lot of market research and maintain your Etsy business. If you're going to grow your Etsy income as an Etsy seller, there are several things you need to take care of.
Once you download the Etsy app, you have to spend time managing your account and your Etsy store. When selling a product, you need to take high-quality photos. You can check Etsy's seller handbook and learn all the necessary basics from the most successful shops.
Tips to Make Money on Etsy FAQs
Can you make a good income on Etsy?
If you were hoping to use Etsy as a way for quick money, then you're in a great mistake. The truth is that you have to spend a lot of time creating your products and marketing them. There is quite a big market competition, and you have to constantly step up your marketing game to attract the most buyers.
It is an excellent place for income if you're willing to put every drop of time and effort.
How much does the average Etsy seller make?
Top earners on Etsy make over $65,000 per month. Thus the typical successful seller earns between $43,000 and $46,000 annually.
If Etsy is your side gig, $45,000 seems reasonable. It pays significantly more than minimum wage, and you have complete control over your work schedule. That is, after all, what makes an Etsy shop so appealing. You may work from any location around the globe, set your hours, and take as many lunch breaks as you like!
Broker
Best For
More Details


Advanced for Non US Traders
Read Review




securely through Avatrade website
Broker
Best For
More Details


Intermediate for Non US Traders
Read Review




securely through FXCC website
Like this Article? Subscribe to Our Feed!
Wilbert is an avid researcher and is deeply passionate about finance and health. When he's not working, he writes research and review articles by doing a thorough analysis on the products based on personal experience, user reviews and feedbacks from forums, quora, reddit, trustpilot amongst others.