6 Tips on How to Stay within your Grocery Budget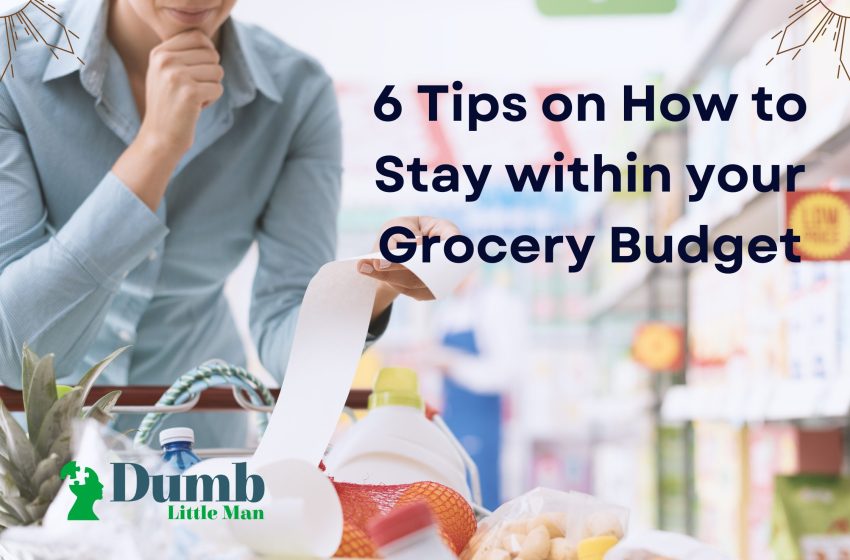 The #1 Forex Trading Course is Asia Forex Mentor
With inflation in most countries now on the rise, household incomes are getting stretched each day. It is therefore important to develop strategies that allow you to spend just the right amount on grocery shopping. After all, the more you can save during this economic climate, the easier it will be to get by.
The good news is that it's actually possible to save money in grocery shopping by maintaining a strict monthly grocery budget. Of course, this is often easier said than done. But you must try.
This will help you keep your grocery spending habits in check while still getting all the fresh fruits and supplies you need to eat healthy each day. This post will give you 6 simple tips that anyone can follow to ensure you save money at the grocery stores. We will also have some ideas on how to make extra money with forex trading and an estimate of how much an average household should spend on groceries.
6 Tips on How to Stay within your Grocery Budget
As noted above, the main purpose of this post is to give you basic tips to create a simple food budget that will keep grocery spending in check. It's not rocket science, to be honest. These are all everyday things that every person can start doing. Here are seven things to do now:
#1. Create Shopping Lists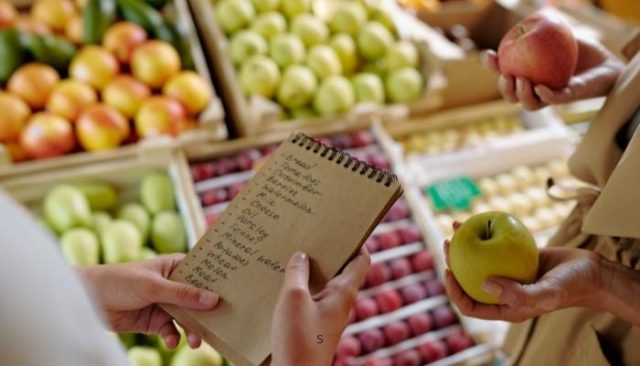 Well, one of the reasons why people tend to overspend on grocery shopping is simply because they buy on impulse. If you walk into a grocery store and you have no idea what you are there to buy, it is likely you may end up buying so many things, some of which you may actually not need.
This is why creating a shopping list is vital. Shopping on a budget is not easy and you will need to buy exactly what you need if saving money is your goal. So, take some time before leaving the house to assess what you have and what you need.
After that, write down all the items you need to buy based on a realistic grocery budget. Head over to the grocery store and make sure you stick to that grocery shopping to-do list. That way, you will have all the delicious food you need within a reasonable monthly grocery budget.
#2. Create a Meal Routine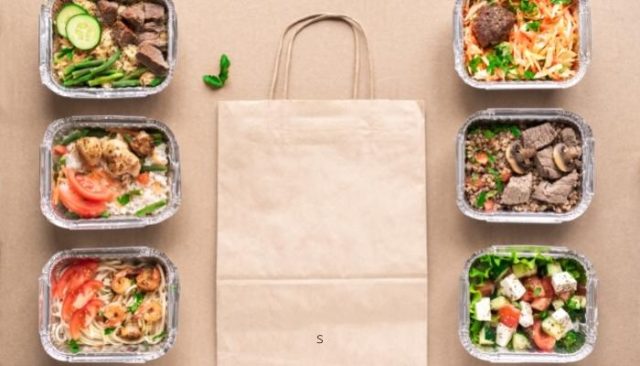 It is also important to have meal planning as part of your grocery spending strategy. Again, as long as you know what you need on any given day, it is much easier to buy it and stick within your food budget.
A meal plan is a great way of creating some predictability on how you spend your money on groceries. This will give you much more control over the amount you allocate to the monthly grocery budget and how much you save.
#3. Create a Grocery Shopping Routine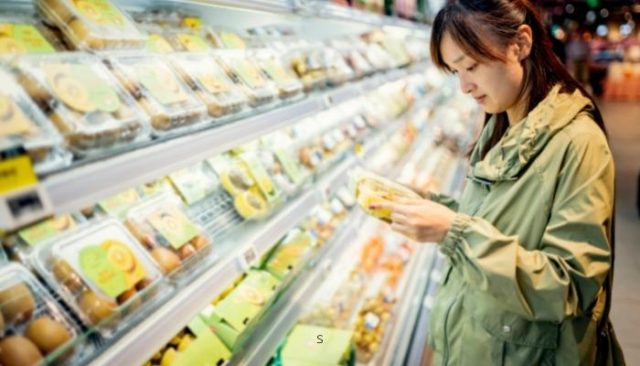 Shopping on a budget to save money also requires a shopping routine. You cannot just get into a grocery store and start shopping anytime. Remember at the end of the day, what you really want is to create predictable and controlled spending habits.
So, it is advisable to set aside a specific time for grocery shopping on a budget. That way, it will be easier to take stock of what you need, head over to the grocery store, and shop for only what you want. Also, if you make it a habit of shopping only at a given specific time, you will avoid unnecessary items on the grocery list even if you are shopping online.
#4. Be Careful of Coupons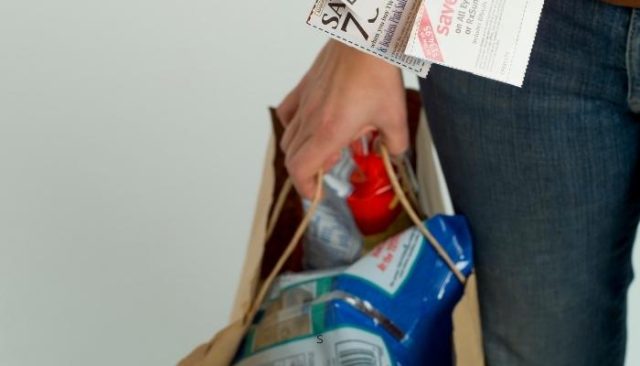 The idea of using manufacturer coupons to offset your grocery budget is always fantastic. There is no doubt coupons can save you more money on meals and reduce the grocery bill by a huge margin. But it is also important to keep in mind that coupons can be very misleading.
In fact, you may end up buying so many things you don't need just because you thought your coupon will save money. So, even if you are using coupons, make sure you stick to your grocery list. Current spending habits can be hard to ditch but if you want to save more money, you must use coupons only when they suit your grocery budgeting.
#5. Shop on Weekdays if you can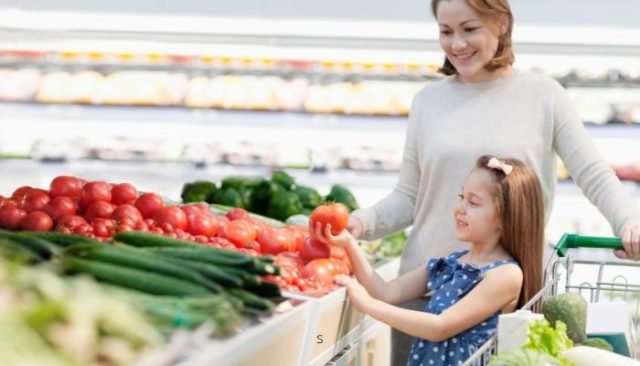 Well, you need peace of mind when shopping on a budget. Smart shopping cannot be done under pressure and the last thing you need is a hectic grocery run where stores are so crowded. This can be time-consuming and different stores may not even have the freezer meals you wanted to buy and include in your meal plan.
To deal with this, you may want to shop during the weekdays. Typically, the grocery store will be empty at this time. There will be real food everywhere and you can buy in peace while saving time as well. At the end of the day, shopping with peace of mind without any rush will help save extra money and should be part of your current spending habits.
#6. Try to Shop when there is Sale or Promos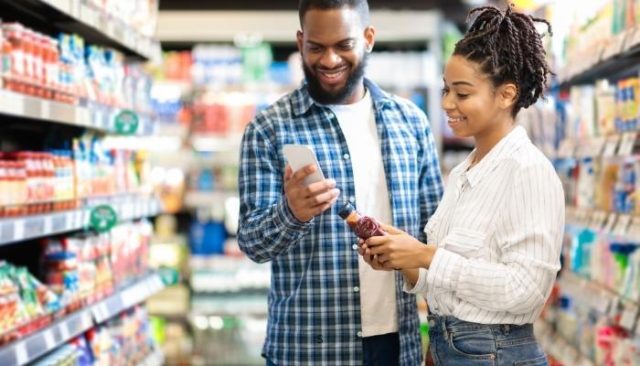 There is also another option to get your recipe ideas in place without overshooting your monthly average budget for grocery shopping. How about you shop on a sale? Sales will give you the perfect chance to save so much money while getting food on a cheaper option.
Whether you are looking for baked goods, vegetable scraps, new foods, and other foods, shopping in a sale will give you the chance to get the best prices at the store. You can even bring a family member or a best friend to help you with the sale. That way, you can buy as much real food for the whole week including dinner and lunch.
#7. Buy your Groceries Online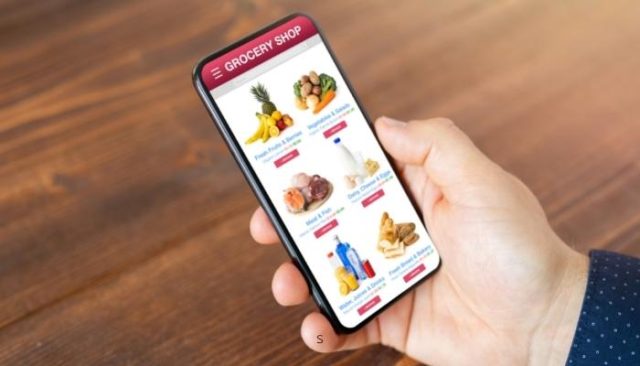 The idea of shopping online these days has become so popular even with grocery sh0ppping. Buying online gives you two main benefits. You can order whatever you want without having to go through the stress of visiting a grocery store.
In addition to this, there are actually so many opportunities to save when you shop on the internet. After all, with online shopping, you can easily compare and contrast various grocery sellers and see which ones offer the best prices.
Do not also forget that there are some online grocery stores that can allow you to set a recurring order of what you need to be delivered at home. This can go a long way in making your grocery spending much more controlled and predictable in the end.
How much you should Spend on Groceries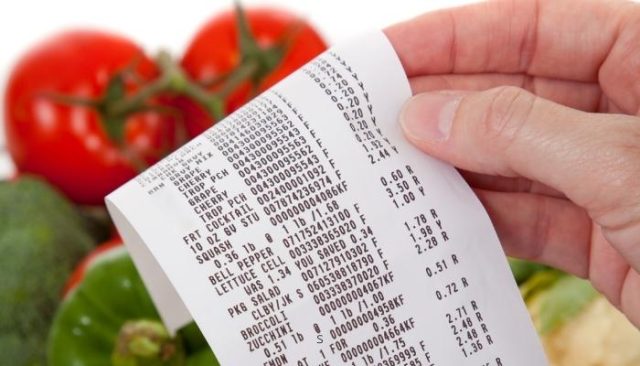 Grocery shopping is one of the most important expenses in any home. It is where most of the money goes. So, you may wonder what is the right amount of money to spend on groceries. There is no fixed amount, to be honest. How much you spend for a week of groceries will depend on the size of the household and what you typically eat. However, it is estimated that most families will spend at least 10% of their disposable income on groceries.
But you could spend way less if you avoid eating inside expensive restaurants. Besides, if the family loves homemade food, cook it more often. Even good leftovers after dinner can make a good breakfast. So, if your money is tight, try to cook more and eat at home. You can save so much money in a week.
In addition to this, families should also be encouraged to save as much food as possible. In fact, food wastage can lead to a sharp spike in your household food budget. So, try and cook only the food you can eat in one sitting. If there are any leftovers, cover them and put them in the fridge for later. It is actually so much you can do with leftover food so get creative and read some recipes online.
Featured Investing Broker of 2022
Broker
Best For
More Details

Advanced Non US Traders
Read Review




securely through Avatrade website




Intermediate Non-US Traders


Read Review





securely through FXCC website






Overall Broker
Read Review





securely through Forex.com website




Professional Forex Traders

Read Review




securely through Interactive Brokers website



Broker
Best For
More Details

Advanced Traders
Read Review




securely through Tradestation website




Intuitive Platforms


Read Review





securely through Tradier website




Powerful Services at a Low Cost
Read Review





securely through Tradezero website




Professional Forex Traders

Read Review




securely through Interactive Brokers website



Best Forex Training Course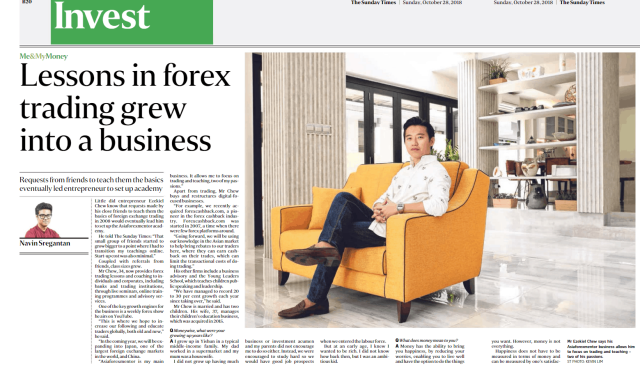 If your grocery money or budget is too tight, perhaps one way to deal with this would be to try and make some extra passive income. There are many ways to do this including the idea of trading and investing. Now, many myths and misconceptions about forex trading and investing are out there. However, with the right training, you can make some decent money on the side for all foods you need to eat.
Well, this is where the Asia Forex Mentor by: Ezekiel Chew comes in. This is basically a comprehensive forex trading course designed for both beginners and expert traders. The creator of the course is a successful trader himself having trained banks and other professional experts to do this. Here, you will learn how to get exposure to the forex market, how to trade, and some of the strategies you can explore to make a decent passive income on the go.
It doesn't matter whether you have never traded forex before. This course will take you from a novice to a pro in no time. You only need to be patient and consistent enough for the results to come through. Shopping on a budget is tough and is often the last resort option. But if you can make some extra income through forex trading, then go for it. The Asia Forex Mentor is here to make sure of that.
| RECOMMENDED TRADING COURSE | REVIEW | VISIT |
| --- | --- | --- |
| | #1 Forex, Crypto and Stocks trading course. Ranked most comprehensive by Investopedia and Best by Benzinga. Free to Try! | |
Conclusion: Tips on How to Stay within your Grocery Budget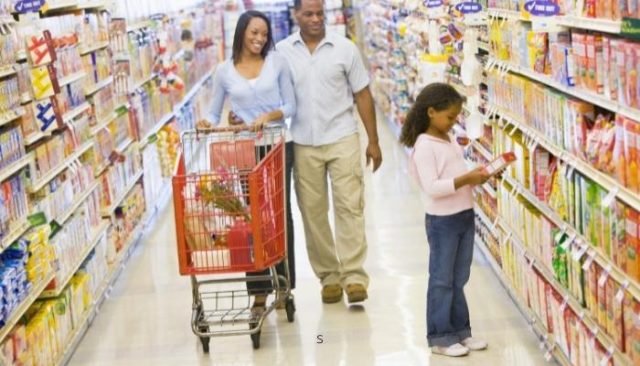 Creating a grocery shopping list is easy. In fact, even the idea of having a monthly grocery budget is simple. But what really matters is your ability to stick to your grocery shopping list. There is just a certain level of discipline needed to keep your spending in check and sadly, not many people have it. The good news is that there are a few things you can do to help with this.
For starters, always shop with cash money. For example, if you intend to buy groceries for the whole week, calculate the amount of money you need and only carry that to the store. Also, you may want to just shop once in a while. You don't want to be in the grocery shop every day. You may end up spending so much money. However, once a week should do and if you can, make it even twice a month.
It may also be a great idea to buy in bulk. Yes, groceries are perishable but there is a lot of stuff that can stay for long in the fridge. Buying in bulk will help to make sure that you get to buy everything you need without having to spend too much money. Finally, try and practice financial discipline. This can be hard no doubt. But the more you practice, the easier it will be to create and stick to shopping on a budget.
Tips on How to Stay within your Grocery Budget FAQs
How do you stay on a budget for groceries?
You can explore several ways. For example, if you find that you tend to overspend every time you hit the grocery store, try and carry exact cash with you. Do not shop on credit. Try and also use coupons as much as you can.
What is a good grocery budget for 1?
The golden rule is to make sure that you never ever spend more than 10% of your money on groceries. In fact, for people who don't mind cooking and eating at home, your budget for food can be significantly low. If you don't have money problems, 10% is the highest to spend. But if your money is tight, bring it down to 5% and make the needed sacrifice.
Broker
Best For
More Details


Advanced for Non US Traders
Read Review




securely through Avatrade website
Broker
Best For
More Details


Intermediate for Non US Traders
Read Review




securely through FXCC website
Like this Article? Subscribe to Our Feed!
Wilbert is an avid researcher and is deeply passionate about finance and health. When he's not working, he writes research and review articles by doing a thorough analysis on the products based on personal experience, user reviews and feedbacks from forums, quora, reddit, trustpilot amongst others.