5 Tips On How To Build Budget in College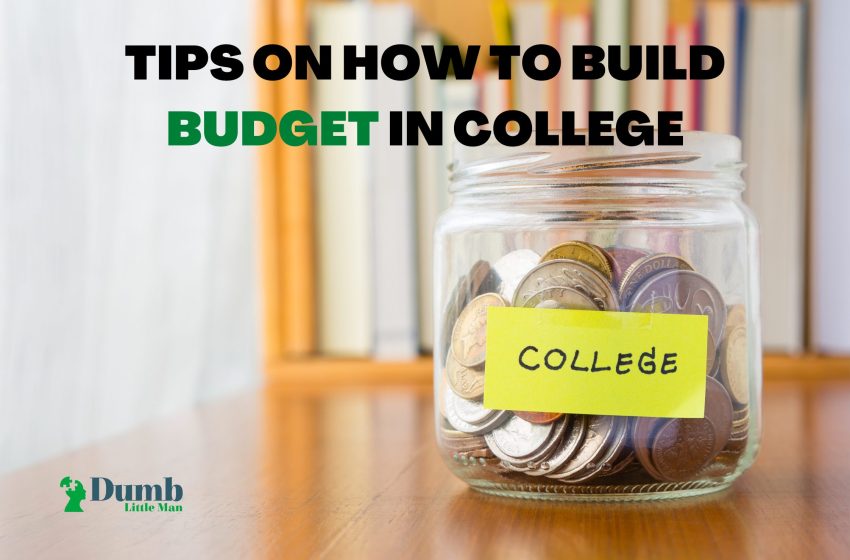 The #1 Forex Trading Course is Asia Forex Mentor
Most college students are not rich and so do not have enough money to meet their needs. In fact, more than 30% of students fund their college expenses by obtaining a student loan. So, managing the little money at their disposal often becomes a problem.
The side attractions and freedom of choice that come with the College environment are enough to distract students and make them lose financial and academic focus. It leads some students into unhealthy competitions that cost a lot of money.
Some college students have gone as far as getting a student credit card and defaulting on repayments. This further sinks them into debt because the interest rates are very high. Also, they unwittingly create a bad credit history for themselves while in school.
Budgeting is key to money management but getting it right as a college student requires some extra care because it may easily become complex and unrealistic.
In this article, we will explore some tips that can help a student to create and implement an effective college budget. We will round off with the best forex trading course obtainable from the internet at the moment.
5 Tips on How to Build Budget in College  
#1. Use a mobile app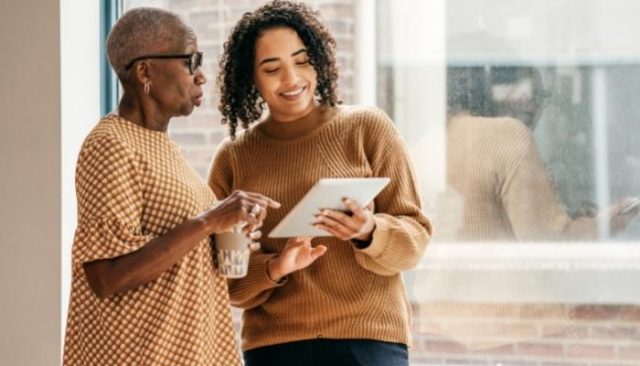 There is nothing wrong with using the traditional method of writing on paper; but as a student, you should take advantage of new technology by using a budgeting app. There are many personal finance mobile apps that can track your personal expenses and compare them to your budget in real-time. Though the best ones require a subscription, you can stick to the free versions.
Using an app enables you to easily record all income and expenses on the go because you are always with your phone anytime and anywhere. So, while at the canteen, you can easily input the cost; the app immediately updates your expenses, budget, and financial statement. This can help you to make a quick decision in line with your monthly budget and financial goals.
You can easily check the impact of an expense on your college budget before making financial decisions. For example, with your app, you can input the total cost of a campus entertainment show, picnic, etc and analyze its effect on your budget. If the expenses will derail you from your financial objectives, you can delete them and cancel your plans to attend.
Most apps allow you to export your financial records to computers and other sophisticated computer software for financial analysis. So, you may decide to export your app records every month to a spreadsheet application on your computer for further statistical evaluation.
#2. Make a Comprehensive List of your Monthly Income and Expenses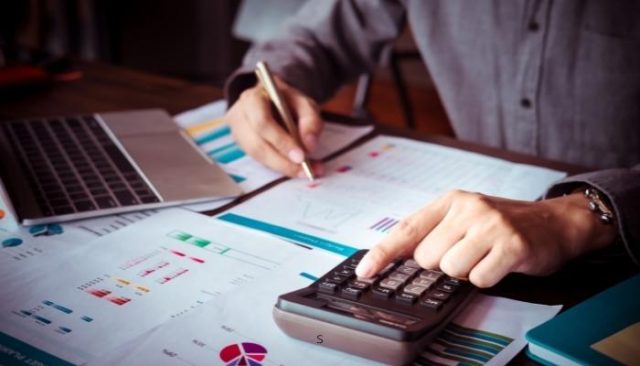 As a college student, your income may come from various sources such as a part-time job, student loans, financial aid, allowance from parents or relatives, grants, scholarships, etc. An effective college student budget must aggregate all income sources and properly include them in the budget.
In any budget, expenses are way more than the monthly income streams; this makes it difficult to accurately track your spending. Make sure that every expense is recorded immediately it is made so that you do not forget.
All living expenses must be broadly grouped into fixed or variable expenses and further categorized appropriately. Fixed expenses are unavoidable expenses like 'room and board' or rent, groceries or college meal plans, school supplies, transportation, school-related expenses, phone bills, etc.
Variable expenses are flexible and sometimes maybe skipped; examples are traveling expenses, movie tickets, gym membership, etc.
#3. Don't Be Overly Optimistic with your Budget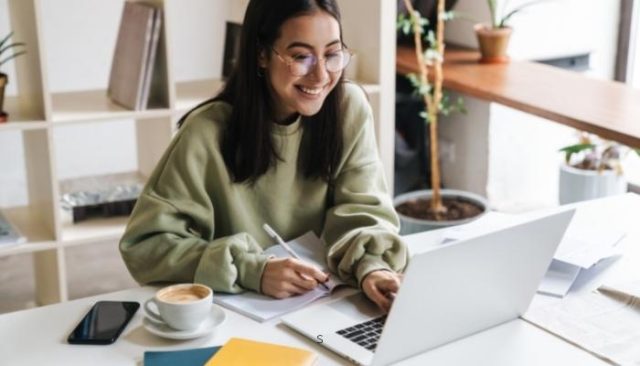 Do not make the mistake of budgeting that your expenses will fall at the minimum amount. For example, when preparing your food budget, do not assume that you'll only eat twice per day for the whole month. If you use the college meal plan, the budgeting process must cover feeding for the school year or the current semester.
If you are cooking for yourself, do not base your budget on the cost of cooking pasta or other cheap food. Nobody wants to eat the same foods all the time. You may prepare a food timetable and use it to create your budget. It is better to budget more and eat less than vice versa.
Room and board are provided by most universities and colleges. But, if you settle for off-campus housing, do not budget that you will get the least rent possible. Note that there are other fixed and variable expenses that come with living off-campus; such as rent, water, and electricity bills. These expenses usually come on a monthly basis.
#4. Think Beyond College Textbooks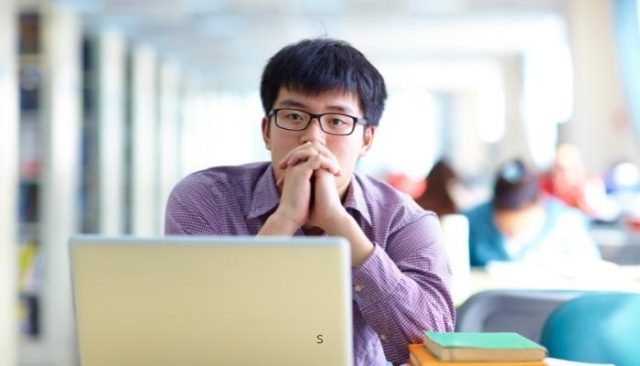 College students often think that textbooks top the list of school-related expenses without considering the college career or course of study. Engineering, medical and science students have other education-related expenses apart from books. This may come in form of laboratory expenses, engineering workshop expenses, computer software, research costs, science projects, field trips, etc.
Before you create a budget, assess your course work to ascertain the total fixed expenses required in a semester and divide it into monthly expenses. This will eliminate unbudgeted expenses as well as the psychological stress that comes with it.
Assuming your car suddenly breaks down and you made no car maintenance provisions in your budget, what will you do? You badly need the car and such costs are not covered by the car insurance.
It pays to always budget extra money for unexpected expenses and keep it in a savings account. If you are not able to save money, you may get a student credit card to serve as an emergency fund which will only be used when the need arises. Remember that credit card debt increases rapidly because of high-interest rates, so avoid it as much as you can.
#5. Find ways to Spend Less Money and Reduce your Debt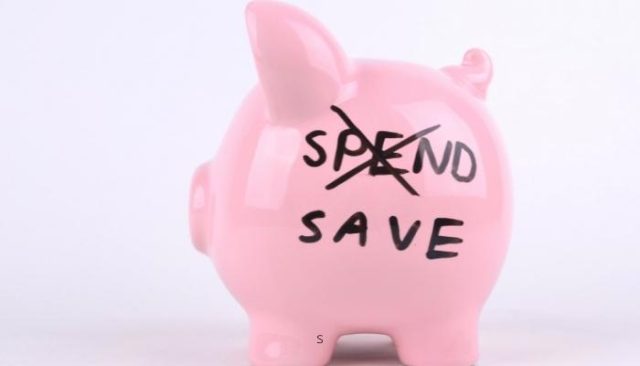 Fast foods are unhealthy and very expensive. It may not look expensive per meal, but when you track your spending and see the totals in a month; it will be clear that you are spending more money than necessary so you have to cut costs, manage your variable expenses, and avoid any luxuries.
There are some benefits which are available to only students. Always take advantage of student discounts and other perks that are triggered by displaying your student id card. Never waste money, instead of saving money should be part of your habits.
Do not spend money without properly accounting for it. Even when you receive student discounts, free food, or financial products: such as students' credit cards; include them into your budget and spend wisely. Avoid bad spending habits like impulsive buying, competition, living above your income, etc.
Cultivate the habit of proactively searching for any financial aid, summer job, part-time jobs, tuition and fees waiver, scholarships, etc. Any income or funding source that can help you to save money or reduce your student loan debt should be explored.
This is because most graduates start paying off student loans six months after graduation. The average amount of time it takes to pay off student loan debt is ten years. Some graduates take much more than that. Even if you drop out of school, you must pay the debts.
So, if it is possible, start your loan payments while in school to reduce them as much as you can before it is due. You will be doing your future self a great favor. With heavy student debts, it will be very difficult to realize your money goals and live a debt-free life when you graduate and start working.
Featured Investing Brokers of 2022
Broker
Best For
More Details

Advanced Non US Traders
Read Review




securely through Avatrade website




Intermediate Non-US Traders


Read Review





securely through FXCC website






Overall Broker
Read Review





securely through Forex.com website




Professional Forex Traders

Read Review




securely through Interactive Brokers website



Broker
Best For
More Details

Advanced Traders
Read Review




securely through Tradestation website




Intuitive Platforms


Read Review





securely through Tradier website




Powerful Services at a Low Cost
Read Review





securely through Tradezero website




Professional Forex Traders

Read Review




securely through Interactive Brokers website



Best Forex Training Course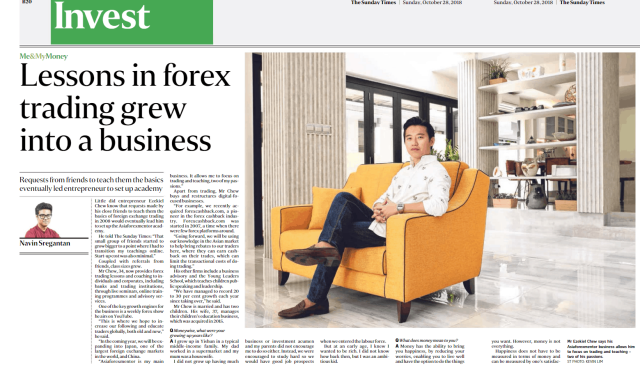 From our research and vast experience, we can authoritatively state that the best forex trading course is the 'one core program' which is available on the Asia Forex Mentor (AFM) website. The course is prepared and presented by 'Ezekiel Chew' who is a well-known forex trader, trainer, and mentor. One core program is self-paced and it is made up of over 60 videos.
Over the years, Ezekiel Chew has taught several financial institution traders, forex managers, as well as individual traders from all over the world. He created the one core program which deploys strategies backed by mathematical probability. So far, students that have taken the program have generated millions of dollars in profits solely from the strategies learned from the program.
There are no prerequisites because the trainer has simplified the course to accommodate newbies who have no knowledge or experience of trading at all. If you desire financial success through forex trading, then the one core program is for you. It is highly effective and already has numerous testimonials from the program beneficiaries.
| RECOMMENDED TRADING COURSE | REVIEW | VISIT |
| --- | --- | --- |
| | #1 Forex, Crypto and Stocks trading course. Ranked most comprehensive by Investopedia and Best by Benzinga. Free to Try! | |
Conclusion: Tips on How to Build Budget in College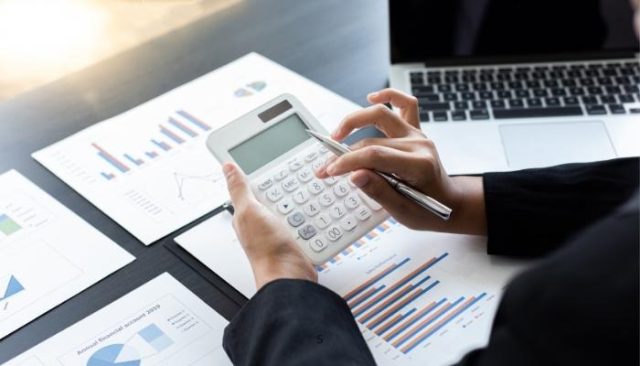 College students are mostly made up of young people who are financially struggling and their education is funded through student loans. A college student budget is necessary to avoid distractions and keep expenses in check while focusing on achieving an overall financial goal.
If you are in a four-year university program, you definitely need a good financial plan. But, no matter your college program, you will need to create a budget that takes care of your monthly expenses and discipline yourself to stick to it. A personal finance app can help with budgeting, expense tracking, and reporting.
Be sure to properly categorize your fixed expenses like tuition and fees, rent, etc, and variable expenses like concert tickets, etc. Some students have multiple income sources, the college student budget should capture all of them.
When creating your budget, do not use the minimum figures because prices always fluctuate. The cost of rent, books, and groceries may go up without warning. In addition to textbooks, there may be other related expenses like lab fees, project expenses, etc.
As a student, you can help yourself by cutting down on your variable expenses as much as you can. Open a savings account and start saving money to offset some of the bills and even loans.
One core program by Ezekiel chew is the best forex trading course which teaches anyone how to make real money through trading forex and other financial markets.
| RECOMMENDED TRADING COURSE | REVIEW | VISIT |
| --- | --- | --- |
| | #1 Forex, Crypto and Stocks trading course. Ranked most comprehensive by Investopedia and Best by Benzinga. Free to Try! | |
Tips on How to Build Budget in College FAQs
What is a good budget for a college student?
Students' budgets cannot be the same because expenses vary by location, college type, and student preferences. But a good budget is one that includes all the student's variable and fixed expenses, as well as an emergency fund. It must include good money management strategies that do not support wastage or unnecessary expenses.
What is the 50 20 30 budget rule?
This is a budget strategy that stipulates spending the disposable income as follows: 50% for needs, 30% for wants, and the remaining 20% on savings. This strategy is easy to implement because it outrightly divides the income and allocates it to the 3 categories before spending. Also, it eliminates the tracking of expenses; which is sometimes difficult to accurately record.
50 30 20 rule allocates 20% of income to savings. As a student, you do not need a certified financial planner to explain the need of saving money. It is key to your future financial freedom. If you can, open bank accounts that support the investment of your money.
A major impediment to implementing the 50 30 20 rule as a college student is low income and high expenses. For most students, 50% of the total money they receive or earn each month is not sufficient to pay for their basic needs or fixed expenses. This makes it impossible to use this budget rule.
Broker
Best For
More Details


Advanced for Non US Traders
Read Review




securely through Avatrade website
Broker
Best For
More Details


Intermediate for Non US Traders
Read Review




securely through FXCC website
Like this Article? Subscribe to Our Feed!
Wilbert is an avid researcher and is deeply passionate about finance and health. When he's not working, he writes research and review articles by doing a thorough analysis on the products based on personal experience, user reviews and feedbacks from forums, quora, reddit, trustpilot amongst others.