7 Steps To Reach Financial Goals Easier This 2022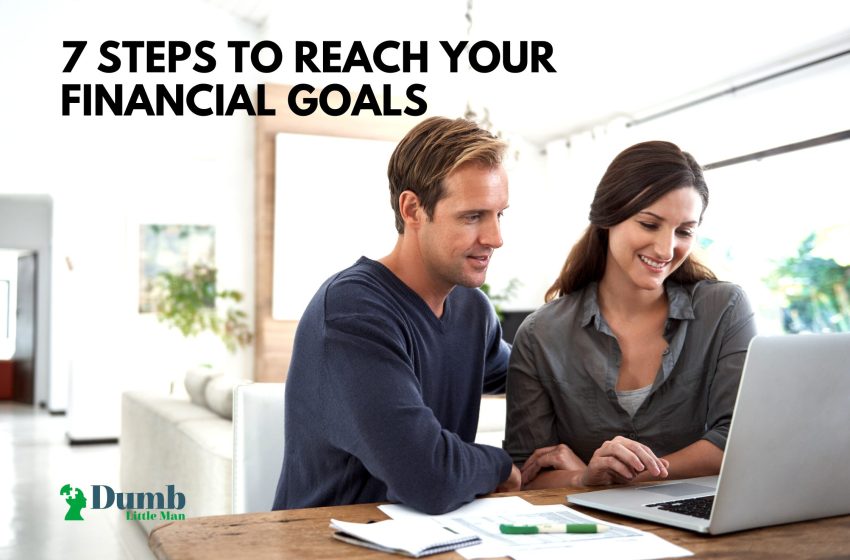 The #1 Forex Trading Course is Asia Forex Mentor
Do you want to reach your financial goal but not know where to begin? Don't worry; you're not alone. Many people find it difficult to save money and achieve their long-term financial goals.
However, you can make it easier on yourself with a few simple steps. What are your goals? Are you planning to save for retirement, buy a new car, student loan debt or pay off debt?
Once you know your goals, you can create a plan to achieve them. This blog post will discuss seven steps to help you achieve your financial goals more effortlessly!
7 Steps to Reach Your Financial Goals
#1. Make your Goals Measurable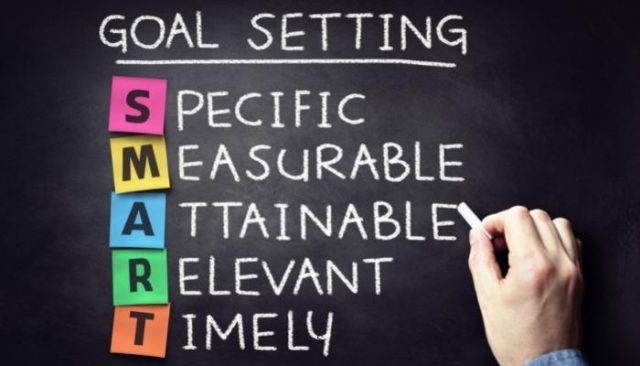 When it comes to financial planning, many people make the mistake of not making them specific enough. They'll set a goal like, "I want to save money," or "I want to get out of debt." But without specific numbers attached to those goals, it's hard to track progress and know when you've achieved them.
So, the first step to reaching your financial goals is to make sure they're specific. How much do you want to save? What is the total amount of debt you wish to pay off? By setting clear targets, you'll be able to track your progress and see just how close you are to achieving your goals.
Another mistake people make is not setting a deadline for their goals. Without a timeline, it's easy to push your goals off indefinitely. But if you place a specific date for when you want to achieve your goal, you'll be more likely to stay on track.
#2. Align your Goal with your Values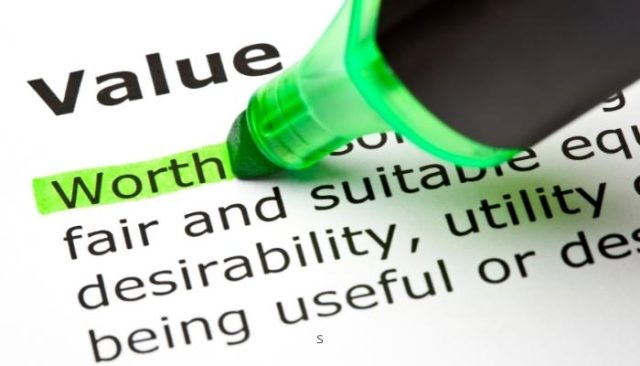 Your financial objectives should reflect your values. It will be challenging to stay motivated and on track if they're not. When your goals align with your values, it's easier to make sacrifices and do the work required to reach them.
Assessing your present financial status is the first step. It will show you exactly where you are and what you need to do to achieve your goals.
#3. Schedule Regular Check-ins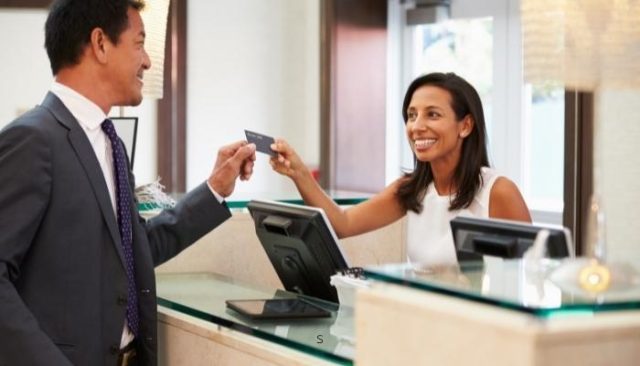 Schedule regular check-ins with yourself to ensure you are on track. Checking in monthly, quarterly, or even yearly can help you stay accountable and make necessary adjustments.
I like to schedule my check-ins at the beginning of each month. That gives me a chance to look at what I accomplished the previous month and what needs to be done. I also use this time to review my budget and make sure I am still on track to reach my financial goals.
If you are unsure how often to schedule your check-ins, start with once a month and adjust as needed. The most important thing is to develop a system that works for you and helps you stay on track.
#4. Use the Right Tools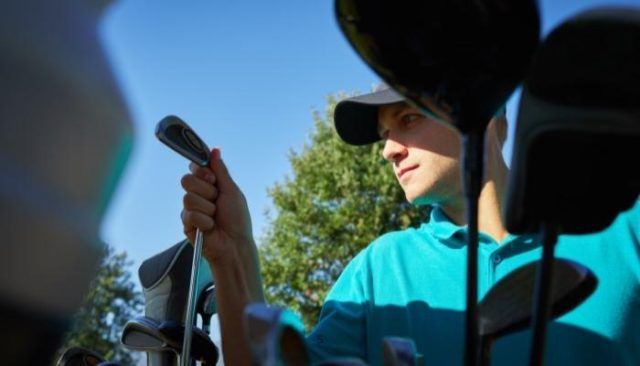 There are several ways to save money and reach financial goals. What works for one person might not work for another. However, some methods are universally helpful. One of these is using the right tools.
There are a lot of financial apps and websites out there that can help you track your spending, set goals, and stay on budget. Find one that works for you and use it to your advantage.
Another helpful tool is a budgeting spreadsheet. It can help you get a better overview of your finances and see where your money is going each month.
Utilizing the right tools can make a big difference in your ability to reach financial goals. So take some time to find what works for you and put it to good use.
#5. Pay yourself First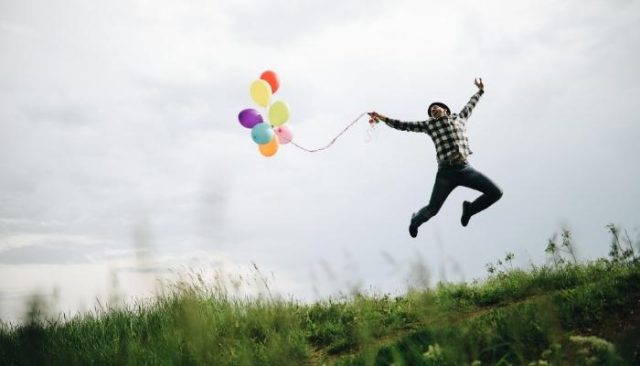 The most basic and vital step to take when trying to reach financial goals is paying yourself first. Although it may appear like common sense, many people fail to take this simple step.
Paying yourself first means setting aside money each month to save and invest before paying your bills or spending any money on non-essential items. It may seem not easy at first, but if you make it a priority, you will find it becomes easier over time.
You can pay yourself first in various ways, but one of the simplest is to set up a monthly automatic transfer from your checking account to your savings account. This way, you will never even see the money, and it will be automatically going towards your financial goals.
Another way is to make a budget and stick to it. Once you know how much money you need to live each month, you can set aside a certain amount to save each month. It may require some self-discipline, but it will be worth it eventually.
No matter how you choose to pay yourself first, the important thing is to prioritize it. Once you start paying yourself first, you will be well on your way to reaching your financial goals.
#6. Find an Accountability Partner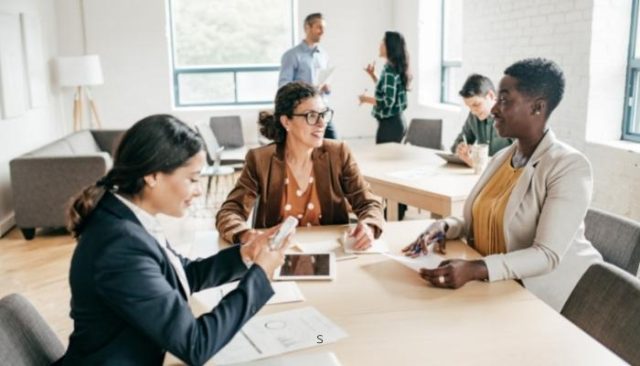 One crucial step to reaching your financial goals is to find an accountability partner. This person can help you stay on track and motivated to reach your goals. They can also provide helpful feedback and advice along the way.
There are a few things to keep in mind when choosing an accountability partner. First, make sure they are someone you trust and feel comfortable talking to about your finances. They should also be supportive and understanding but still be able to give honest feedback.
Once you have found the perfect accountability partner, sit down with them and develop a plan. This plan should include your financial objectives and a timeline and action steps for reaching them. The plan will help hold you both accountable and make it easier to track your progress.
#7. Eliminate Temptation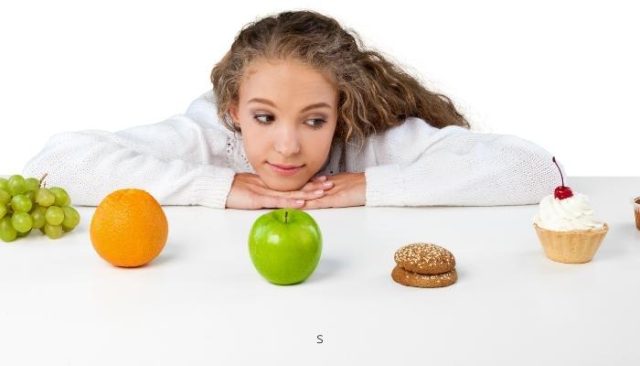 One of the easiest ways to stay on track with your finances is by eliminating temptation. If you have a hard time not spending money when you see it, get rid of it. It may mean getting rid of your credit cards, closing unnecessary accounts, controlling your spending habits, or even going as far as hiding your cash. Whatever it takes to keep the temptation at bay, do it.
Another way to eliminate temptation is to make it harder for yourself to spend money. It may mean setting up a budget and sticking to it or creating a system where you have to save up for big purchases. Find a way to make it harder for you to spend money, and you'll be more likely to stay on track.
Finally, remember that you're not perfect and will make mistakes. Learn from your mistake and move on to achieving your long-term goals. Don't condemn yourself over every little mistake, and don't let one mistake ruin your entire financial plan. Keep moving forward and stay focused on your goals.
Featured Investing Broker of 2022
Broker
Best For
More Details

Advanced Non US Traders
Read Review




securely through Avatrade website




Intermediate Non-US Traders


Read Review





securely through FXCC website






Overall Broker
Read Review





securely through Forex.com website




Professional Forex Traders

Read Review




securely through Interactive Brokers website



Broker
Best For
More Details

Advanced Traders
Read Review




securely through Tradestation website




Intuitive Platforms


Read Review





securely through Tradier website




Powerful Services at a Low Cost
Read Review





securely through Tradezero website




Professional Forex Traders

Read Review




securely through Interactive Brokers website



Best Forex Training Course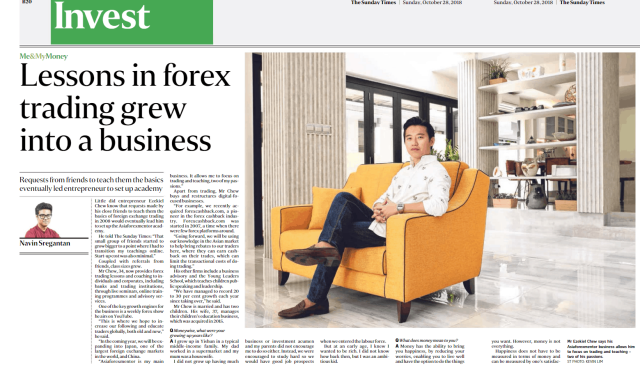 The most excellent forex trading education in Asia is Asia Forex Mentor. The course is designed to allow you to earn while you learn. With the support of a skilled trader, you will be able to trade forex profitably and make more money.
Thousands of people have been trained in Singapore and other locations worldwide, including the United States, Hong Kong, India, the United Kingdom, Indonesia, Japan, Malaysia, Vietnam, and other countries.
They've advised individual students, corporations, and financial institutions on foreign exchange, including the DBP, the Philippines' second-largest state-owned bank with more than $13 billion in assets.
The course is reasonably priced, and a money-back guarantee backs it. You can begin the lesson by registering for a free trial. You can decide whether or not to continue with the course after the free trial period.
Do you want to be successful as a trader with excellent mentorship? Then this is the course for you. Thanks to their unbeatable trading tactics, you will become an expert in the trade. For more information on registering and getting started, please click the link below.
| RECOMMENDED TRADING COURSE | REVIEW | VISIT |
| --- | --- | --- |
| | #1 Forex, Crypto and Stocks trading course. Ranked most comprehensive by Investopedia and Best by Benzinga. Free to Try! | |
Conclusion: Steps to Reach Financial Goals Easier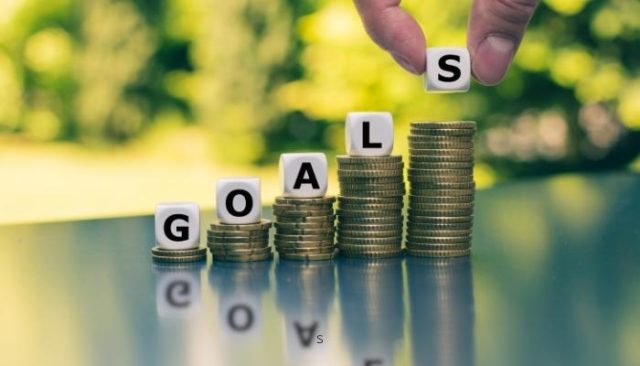 No matter your financial goals, following these steps can make reaching them easier. You need to know what you want, make a plan and stick to it. Create a budget, set financial goals, track your spending, save automatically, and invest in yourself.
You can also work on improving your credit score and debt repayment. By following these steps, you'll be well on your path to financial success.
Steps to Reach Financial Goals Easier FAQs
What are the four (4) steps to financial literacy?
There's no one-size-fits-all answer to this question, as financial literacy depends on your circumstances and goals. However, there are four key steps that everyone should take to become financially literate:
Step One: Know Your Net Worth
The first step is understanding your net worth. It includes all of your assets (property, savings, investments, etc.) minus any debts and other liabilities you may have. Knowing your net worth provides you with a clear view of your financial situation and allows you to define future goals.
Step Two: Create a Budget
The second step is creating a budget. That will help you track your income and expenses to make informed decisions about where to spend your money. A budget also allows you to set aside money for savings and investing, which is crucial for financial success.
Step Three: Get Out of Debt
If you have any debt be it student loan debt or credit card debt, the third step to financial literacy is to create a plan to pay it off as soon as you can to live a debt free life. High-interest rates can make debt challenging to manage, so it's essential to get rid of it as soon as you can. You might employ various methods to pay off debt, so find one that works for you and stick with it.
Step Four: Invest for the Future
The fourth and final step to financial literacy is to start investing for the future. Develop mid term goals, saving goals, money management plan. It can include investing in stocks, mutual funds, real estate, or other assets. Investing allows you to grow your wealth over time and achieve your financial objectives.
These are just a few of the most critical steps to becoming financially literate. However, there's no need to feel overwhelmed – focus on one step at a time, and soon, you'll experience financial greatness!
What are the five (5) steps of achieving personal financial goals?
If you want to achieve personal financial goals, there are five crucial steps you should take:
Set your goals
Setting goals may seem like an obvious step, but it's essential to be specific about what you want to achieve. Do you want to save for a down payment on a house? Do you want to retire by a certain age? Create a plan to achieve your goals that are as specific and action oriented as possible.
Determine your current financial situation
This step involves looking at your income, expenses, debts, and assets. It will give you an insight into where you are starting from and what you need to do to reach your goals.
Create a budget
Once you know your current financial situation, you can create a budget that will help you reach your goals. Be sure to save in your budget to make progress towards your goals each month.
Make adjustments as needed
As your financial situation changes, you may need to adjust your budget or goals. For example, if you receive a raise at work, you may want to increase the amount of money you're saving each month. Or, if you have an unforeseen expense, you may need to temporarily put your goals on hold.
Review your progress regularly
Regularly checking in on your progress can help you stay on track and make any required changes to your plan and personal finance. By taking these five steps, you can set yourself up for success in reaching your top financial goals.
Broker
Best For
More Details


Advanced for Non US Traders
Read Review




securely through Avatrade website
Broker
Best For
More Details


Intermediate for Non US Traders
Read Review




securely through FXCC website
Like this Article? Subscribe to Our Feed!
Wilbert is an avid researcher and is deeply passionate about finance and health. When he's not working, he writes research and review articles by doing a thorough analysis on the products based on personal experience, user reviews and feedbacks from forums, quora, reddit, trustpilot amongst others.