13 Steps To Achieve Financial Freedom in 2022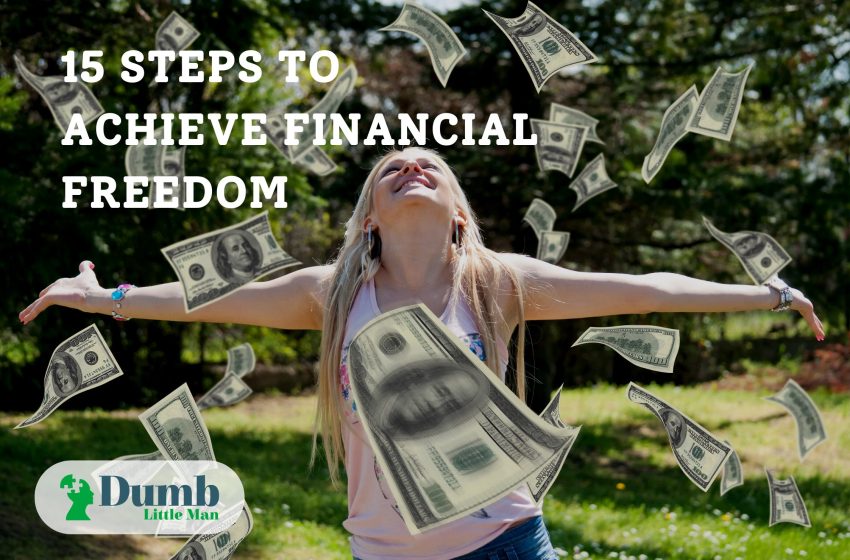 The #1 Stocks and Forex Trading Course is Asia Forex Mentor
Financial independence is something we all desire. It goes beyond having money in the bank to care for your immediate needs. It's about being able to spend money on the simplest things without worrying about the effect it will have in the next two days.
Imagine buying a bar of chocolate, and as you walk out of the store, you suddenly realize that you'll have to walk to school for the next two weeks because you don't have enough money left. Does that sound like you? Then it is time to change your life for good, and we're here to help you. In this article, we'll be showing you 15 ways to achieve financial freedom in 2022.
13 Steps to Achieve Financial Freedom  
#1. Determine your financial goals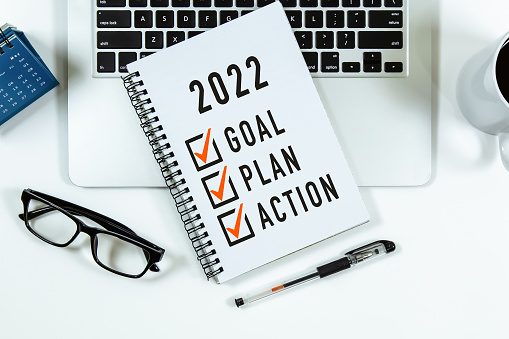 Financial goals vary from long-term to immediate, and the best ones align with your values and personal objectives. Your financial objectives are the particular monetary quantities you are committed to achieving to accomplish your life vision.
A high level of financial knowledge is required to set reasonable financial goals. Understanding the fundamentals of money, such as how to make a budget, how taxes work, the differences between different types of investments, and other personal finance subjects that affect your finances, is critical.
#2. Know your current financial situation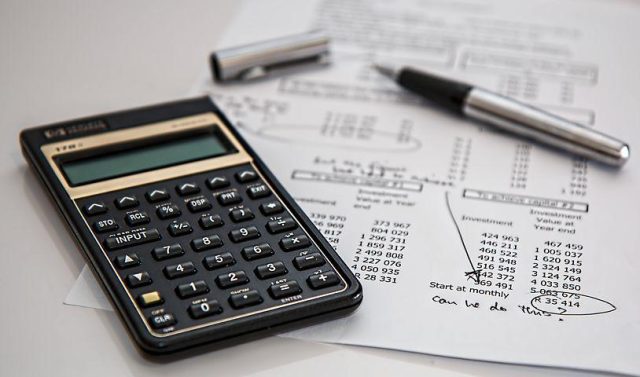 When examining your financial condition, it isn't easy to know exactly where you stand – or how you compare to others. Do the following to get a sense of how your circumstance stands up:
Make a list of your debts and compare the balances, interest rates, and monthly payments to your income. Check if you have any emergency funds; you should have enough for three to six months of costs.
After that, see if your retirement contributions are on schedule. Finally, look at how much you put into your personal savings account (if you do at all).
#3. Open the right accounts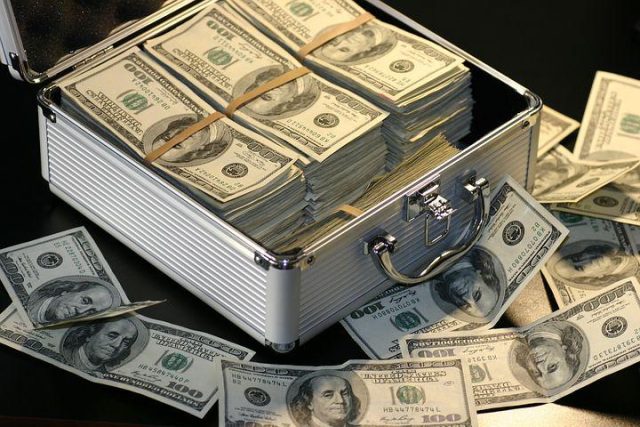 Your financial success depends on having the correct bank accounts. CNBC recommends using the high-5 banking methods where each finger represents a checking or savings account. According to Pierce, the High-5 Banking Method entails having the "ideal amount of banking accounts" – two checking accounts and three savings accounts.
The idea is to keep track of various budget sections in your accounts rather than on a spreadsheet and to build a routine of sending money to different accounts each paycheck.
Bills-checking accounts for mandatory expenses like housing, debt, and groceries
Lifestyle checking accounts for your wants such as personal care, entertainment, eating out, etc
Emergency fund savings account reserved for unexpected expenses
Long-term goals savings account for down payments, weddings, etc
Short-term goals savings account for goals you want to reach within the next 12 months
#4. Set up a deposit schedule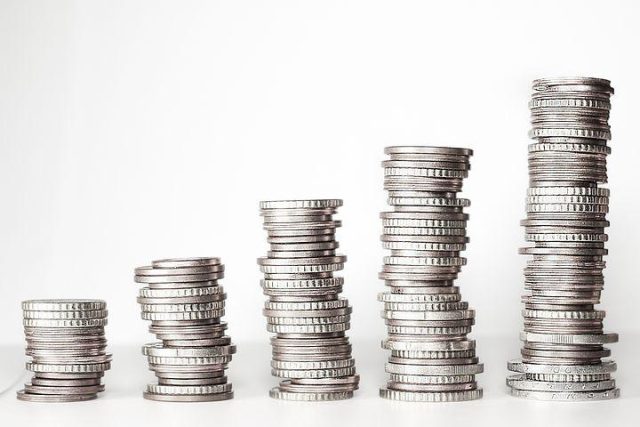 Direct deposit is a transaction processing system that is entirely automated. When a direct deposit is received, the payer sends an electronic payment to the payee's bank account, which is automatically deposited.
Your physical presence is not needed at the bank for the money to flow. Create a procedure for ensuring your accounts are wholly financed once you've set them up.
Set aside some of your earnings for checking, regular savings, and an emergency fund. A payroll deduction can also be used to contribute to your 401(k). The typical idea is to set aside 10% of your monthly income.
#5. Track your spending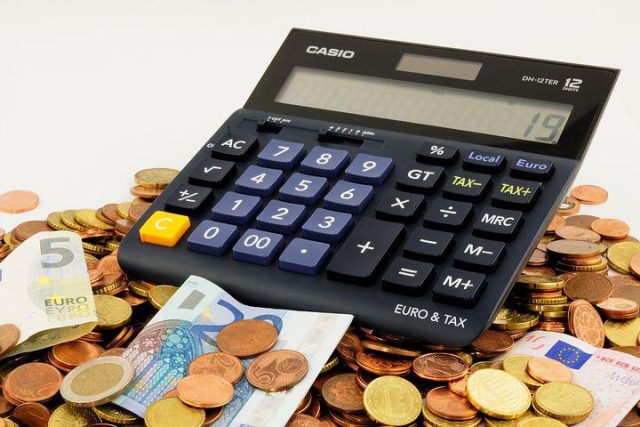 Take inventory of your accounts, including your bank account and your credit cards, to pinpoint your spending tendencies. Begin categorizing your spending.
Some credit cards categorize your purchases for you, such as department stores or automobiles. Budgeting apps are designed for on-the-go money management, allowing you to set aside a set amount of spendable income each month based on your income and expenses.
Be prepared to make changes as you track. Keep track of your monthly expenses because you'll be surprised at what you'll find.
#6. Write a spending plan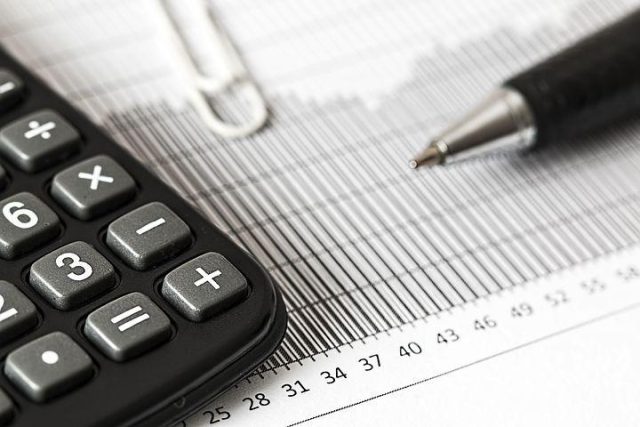 Making a spending plan ahead of time will help you manage your finances and decide where to spend your money most effectively. It can prevent you from making impulse purchases.
First, choose a time frame to make it easier to calculate your finances and track your expenses.
Next, take advantage of various internet tools to help you build a spending plan, track your spending, and remain on top of your finances.
#7. Trim your budget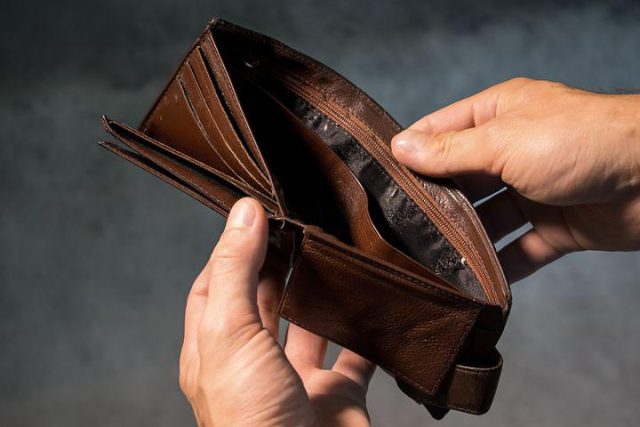 Reduced spending allows you to put more money toward debt repayment, and you'll be closer to financial independence if you pay off your debt quickly. Cutting your spending can also help you achieve your other financial goals more quickly.
Leverage every coupon you have. Cash-back and coupon applications make it simple to save money when making purchases.
Examine your bank and credit card statements from the previous month to determine whether you're paying for any monthly memberships you don't use. Then, cancel everything you need to cancel.
#8. Prepare for surprise expenses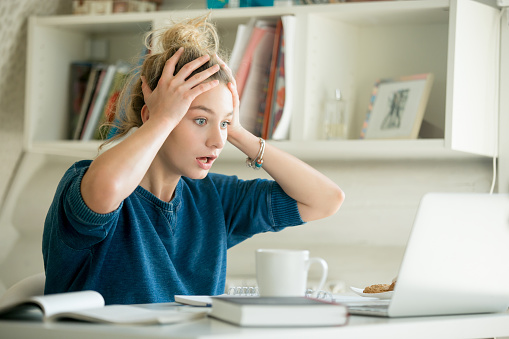 Unforeseen expenses, such as high medical bills or costly home repairs, might knock you off course, derailing your monthly budget or putting significant ambitions on hold. A little planning, as well as devoted funds, can go a long way. Begin by identifying your unforeseen costs.
Make a note of average seasonal expenses, then check your calendar for the previous year and bank and credit card record to see what unusual expenses you paid for on credit. Add up the amounts that aren't included in your regular monthly costs and divide by the number of paycheques you receive each year. This should help you know how to keep aside for emergencies.
#9. Create a debt payoff plan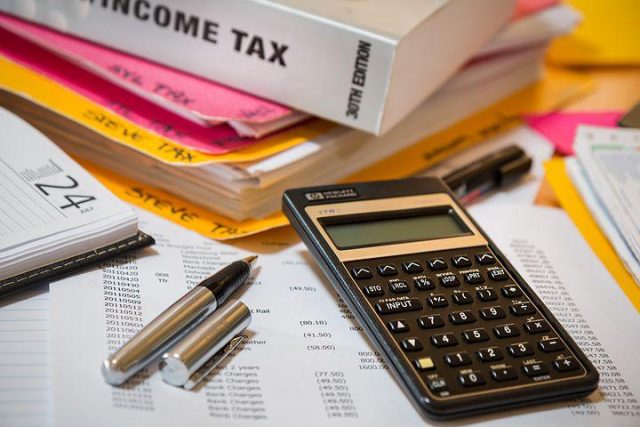 You might be astonished at how quickly each debt disappears if you create and stick to a debt repayment plan. Make a list of everything you owe.
The minimum payment amount, the interest rate, and the total amount owed should all be on your list. Next, arrange your debts in the order you wish to pay them off. You must now determine how much extra money you have each month to spend toward your debt.
Finally, prioritize them and pay them off one by one.
#10. Build an adequate emergency fund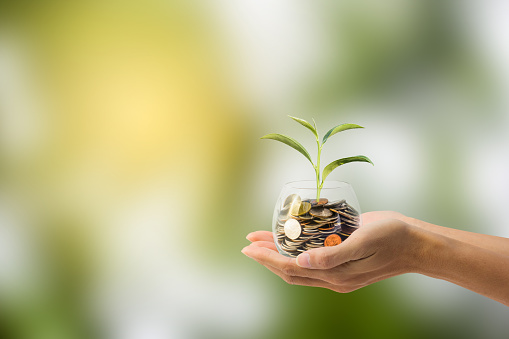 Much like you'd make a will to make sure your assets are taken care of when you're gone, you should make an emergency fund to ensure you're ready to deal with a financial setback and move on without suffering serious consequences.
Finally, having an emergency fund is one of the most effective strategies to protect oneself.
Prioritize developing your emergency fund before focusing on truly increasing your overall savings.
#11. Monitor your credit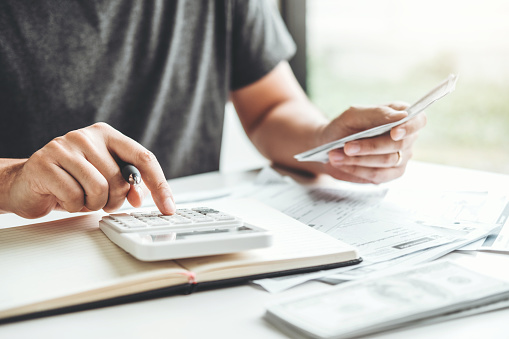 Credit monitoring is the process of checking your credit score and history and reporting regularly. The idea is to make sure that your credit history is correct.
A credit monitoring service will review your credit report and notify you of any new credit inquiries, accounts, or other information. It generates reports for you whenever anything changes in your history and your score and report.
Due to credit monitoring, credit fraud and identity theft risks are reduced.
#12. Invest for the future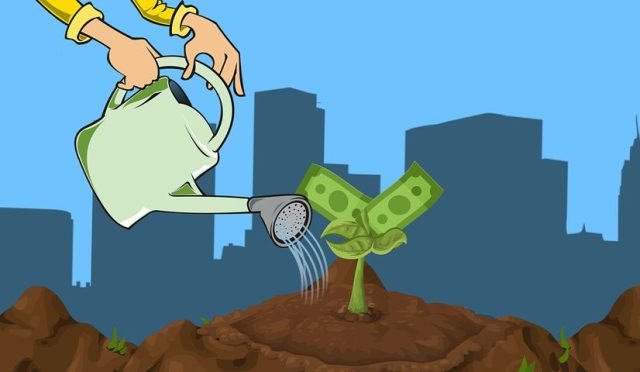 Investing gives financial security in the present and future. It helps you to build wealth while still generating inflation-beating returns. Compounding is also advantageous to you.
Gone are those days of relying only on one's savings for financial stability has passed. In today's economy, savings may not be enough to ensure financial stability. Making your money work for you would be beneficial, and investing is the greatest way to do so.
Investing instills financial discipline by establishing a habit of setting aside a specific amount each month or year for your investments.
#13. Find a trusted financial advisor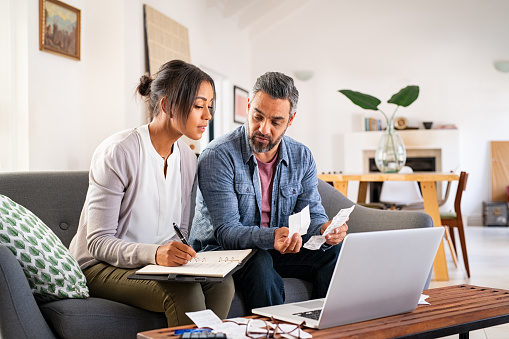 Financial advisors assist you in making decisions about how to spend your money, which may involve investments or other options.
Advisors use their knowledge and experience to design tailored financial plans that assist clients in achieving their financial goals.
These tactics cover investing and savings, budgeting, insurance, and tax planning. It's also good that you don't have to be affluent to benefit from a financial advisor's services.
What is Financial Freedom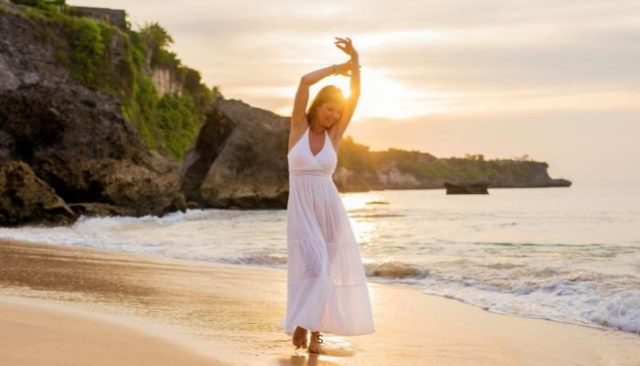 Financial freedom typically entails having enough savings, assets, and cash on hand to live the life we want for ourselves and our families. It entails building up savings that allow us to retire or pursue the vocation of our choice without being bound by a yearly paycheck.
It's all about taking control of your money. You have consistent cash flow, allowing you to live your life without worrying about how you'll pay your bills or unexpected needs.
It's about recognizing that you'll need extra cash to pay off your debt and possibly supplement your income with a side job and planning for the future by actively saving for a rainy day or retirement.
Financial independence is crucial. It offers numerous advantages to those who wish to be financially self-sufficient. It will not happen overnight. Achieving financial independence requires time and perseverance. However, all of the patience and work will pay off in various ways.
Featured Investing Broker of 2022
Broker
Best For
More Details

Advanced Non US Traders
Read Review




securely through Avatrade website




Intermediate Non-US Traders


Read Review





securely through FXCC website






Overall Broker
Read Review





securely through Forex.com website




Professional Forex Traders

Read Review




securely through Interactive Brokers website



Broker
Best For
More Details

Advanced Traders
Read Review




securely through Tradestation website




Intuitive Platforms


Read Review





securely through Tradier website




Powerful Services at a Low Cost
Read Review





securely through Tradezero website




Professional Forex Traders

Read Review




securely through Interactive Brokers website



Best Forex Training Course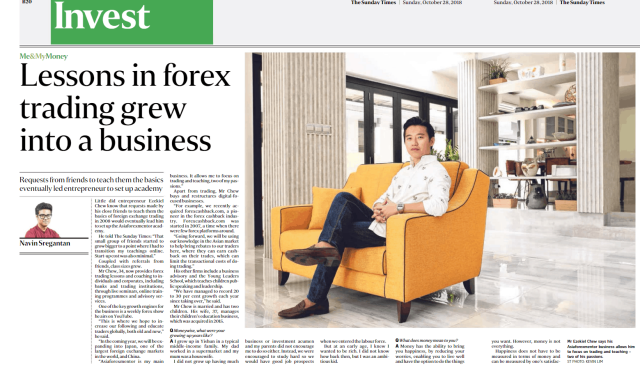 If you want to learn how to trade Forex, Asia Forex Mentor by Ezekiel Chew is your course. This course is for you if you're going to learn how to trade Forex successfully. They educated DBP, the Philippines' second-largest state-owned bank with over USD13 billion in assets, and many other students around the world.
Ezekiel Chew is a seasoned Forex trader who also serves as a coach. He's been trading the Forex market for over a decade and knows what it takes to be a profitable trader. He will share his knowledge and expertise with you in this course and teach you how to trade Forex like a pro.
It covers everything from the fundamentals of Forex trading to advanced tactics for making significant gains. Ezekiel will also share his own trading experiences with you, allowing you to learn from his successes and disappointments.
| RECOMMENDED TRADING COURSE | REVIEW | VISIT |
| --- | --- | --- |
| | #1 Forex, Crypto and Stocks trading course. Ranked most comprehensive by Investopedia and Best by Benzinga. Free to Try! | |
Conclusion: Steps to Achieve Financial Freedom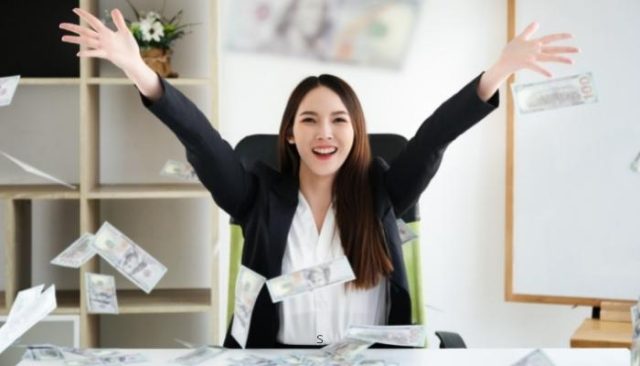 To various people, financial freedom can mean different things, but it's usually defined as having enough money to live the life you desire without worrying about money. If you want to achieve financial independence and retire early, you have to put in the hours.
You must get organized and conduct a thorough audit of your money. You should make a monthly budget and see how much money you can save. Then take some time to consider your objectives.
You should open an investment account once you've determined your objectives. Depending on your situation and financial goals, different types of accounts are valuable for different reasons. Contribute 10% of your gross income and raise it regularly.
Finally, ensure that you maintain a healthy lifestyle. You will never be financially independent if you do not save at all. You will not be able to enjoy the results of your labor if you save every dime you earn. A balance is required.
Steps to Achieve Financial Freedom FAQs
How do I achieve financial freedom?
Start by building your income. You can do this by having multiple income streams, but don't overwhelm yourself in the process. You can get a side job or start a small business. The goal is to earn enough to get into the habit of saving.
Once you've secured your income streams, you can begin saving and investing the money. It may seem slow at first but embrace the joys of delayed gratification, and before you know it, you'll be a financially free person.
Broker
Best For
More Details


Advanced for Non US Traders
Read Review




securely through Avatrade website
Broker
Best For
More Details


Intermediate for Non US Traders
Read Review




securely through FXCC website
Like this Article? Subscribe to Our Feed!
Wilbert is an avid researcher and is deeply passionate about finance and health. When he's not working, he writes research and review articles by doing a thorough analysis on the products based on personal experience, user reviews and feedbacks from forums, quora, reddit, trustpilot amongst others.