SpeedTrader Review: Is it Best for Small Account Day Trading?
Most people are excited to invest in the stock market, but they lack a good platform. They are afraid that their adventure might turn into a horror story, or the brokerage firm might run away with their money. These are all legit concerns, and you can't deny that the stock market is a risky game. Nevertheless, the profits involved are tempting to turn away from.
The best way to make profits while playing safe is to look for a broker that allows safe and secure trading for active day traders. Although the definition sounds pretty simple, finding a broker that fits it isn't easy. Nevertheless, compromising on your broker would be the most regretful mistake you'll make. Do you wish for a review that can ease your search?
Well, then you don't need to look any further. In this blog, we will present you with a speedtrader review. The brokerage is one of the oldest operational brokerages in New York, and it claims to have served more than 50 million people across the globe. In our review, we shall be talking about speedtrader's offerings, services, pros & cons, and everything that sets it apart from its competitors. Let's go!
SpeedTrader Review: What Is SpeedTrader?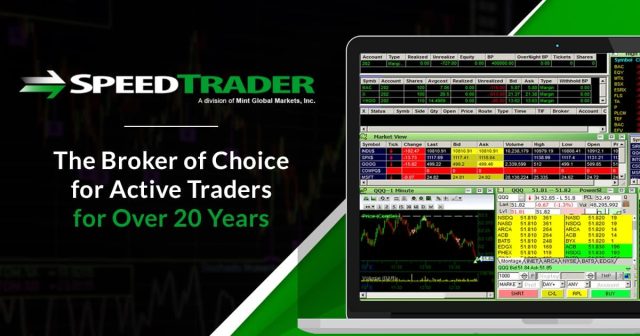 Speedtrader was established in 1999 by mint global markets under Speedtrader Securities Inc. The organization was listed with the securities investor protection corporation, making it a reliable and safe spot for your investment. Speedtrader has earned a positive reputation for its quick service, fast execution, and low costs.
The brokerage firm offers a wide range of mutual funds, ETFs, options, and securities markets for its active traders. It has access to more than 25+ markets in multiple countries. The brokerage is known for its rapid execution rate that helps its users make the best profits; nevertheless, some users have disliked the hefty minimum deposit requirements that prevent opening an account.
Traditionally, Speedtrader has had two trading platforms- 1 for mobile and the web. Recently, speedtrader has launched an advanced version of its desktop trading platform- speedtrader pro. The platform allows advanced charting and trading tools that help in making the right decisions. To ease the process, premium users are also provided investment advice through emails on a regular basis.
Even if you aren't a premium customer, you can still access the website and mobile trading platform; they contain all the necessary options and market data to gain good trade ideas and insights. The company's officials claim that the platform is designed with keeping active traders in mind; the integrated locates, low-cost pricing, and speedy execution help traders make the most of their investment.
How does SpeedTrader work?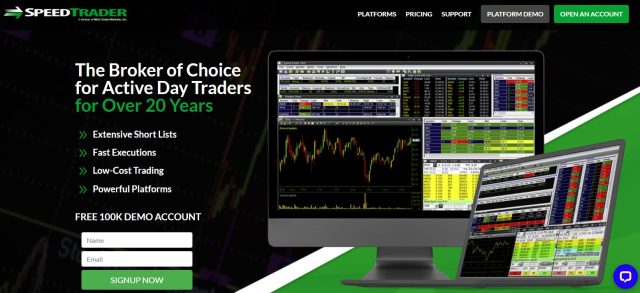 Speedtrader is a project of mint global markets; the firm is recognized in the investment sector on an international level. The strong support of the parent company has provided much-needed reliability and liquidity to the brokerage firm; hence, it can compensate a wide range of account types for both active and casual traders. Speedtrader has a range of account types based on the needs of different customers.
There are more than 12 account types; however, 2 of the retail investor accounts are highly popular and make up more than 55% of accounts in the company.
Individual trading accounts- The account type is a basic account for individual investors; it allows access to the web-trading platform and the mobile trading app. Nevertheless, the trading choices are restricted between options and equities only.
Corporate trading account- The account type caters to the needs of registered corporate organizations, mainly businesses, and trusts. Although speedtrader fees are reasonably high for the corporate account, features like direct access order routing justify the price.
Opening an individual account in speedtrader is fairly simple. You have to head to their website and enter the 'open account' button. You will be directed to a form to provide general information and documents. Within ten days of confirmation, you will have direct market access. The process is a bit complex for corporate accounts due to the documentation requirements. We will talk about the fees and features later on.
What are the Features of the SpeedTrader platform?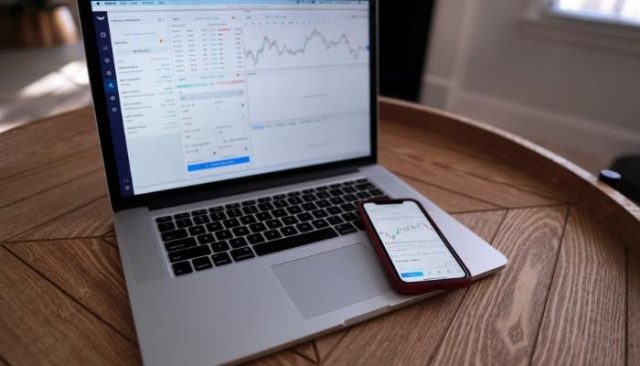 Wide range of technical indicators: Speedtrader has had the best trading platforms since its inception; however, the introduction of the Speedtrader pro platform has raised the bar even higher. The platform comes with integrated real-time stock charting that eases investment decisions for active investors. The web-based platform consists of technical tools that provide valuable insights into various equities and shares.
Unrivaled Execution Rate: Speedtrader has been the automatic choice for active day traders due to its fast execution rate. The trading platform has integrated 'locates' that provide valuable trade ideas that can be put into action within some clicks. The website claims that 99% of the confirmed orders are executed with perfection. Timely trades assist in better profits and lesser losses.
Low pricing strategy: Although speedtrader has an expensive minimum deposit requirement, its low trading fees are a perk for active traders. The low commission per trade allows you to retain most of your profits. To add icing to the cake, you can constitute financial advice whenever you need it from experienced traders. Some brokerage accounts may not have the perk of directly communicating with experts; nevertheless, they can steer to the official site for the latest news and updates.
Demo account speedtrader: although demo accounts aren't a feature for most other brokers, they must be regarded as a perk for speedtrader. The demo account isn't simple like most other brokers; it provides you with real-time access to the trading platforms for regular accounts. It comes with a $100K demo investment that can be utilized for making purchases and analyzing profits on them.
SpeedTrader Pricing and Plan?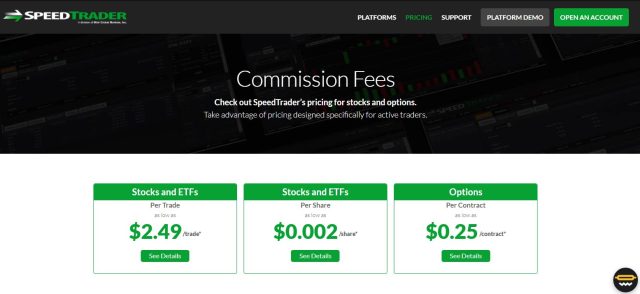 Unlike most other brokers of new york, Speedtrader has a relatively simple description of its pricing strategy. For registered accounts, there are two types of pricing policies. Active traders can choose between per share commission or per trade. For the former, you would be charged as low as $0.002 for each trade, while for commission on trade value, the minimum commission is $2.99 per trade.
For options trading, speedtrader charges a commission of $0.25 per contract. The price can vary depending on your account type and history. A separate charge is enforced on clients that demand physical documents for their trade statements. A $10 fee is charged for each document delivered to the client.
Speedtrader charges $25.00 per quarter as an inactivity fee. It is charged to investors who have been inactive for more than three months or executed less than 15 trades in the time. The deviation in fee might occur depending on the region you sign up from.
Who is SpeedTrader Best For?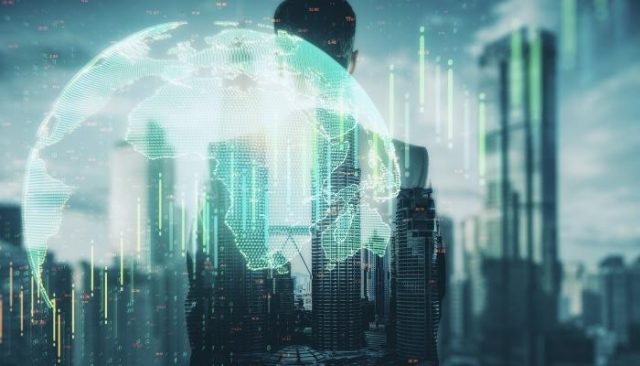 Speedtrader is simply the first choice amongst active day traders and corporates willing to trade with a hefty amount. Although the basic trading fees and other associated charges are relatively low, the minimum deposit eliminates casual investors that aim at long-term investments in particular bonds. Similarly, new investors might also find less research content to help them start their journey.
The fast execution rate allows professional traders to make the best deals in the least time. You can simply place a trade at the current price, and it would be executed with a 99% success rate. The financial markets are another perk that excites active traders. Speedtrader allows its users to trade in multiple markets through its platforms. Individual and corporate accounts also benefit from risk management tools that help them keep their precious investment intact.
The day trading platform by speedtrader is another popular feature amongst daily traders. Speedtrader pro is a one-of-a-kind platform that provides access to research tools, financial markets, investment advice, and much more on a single screen. Along with an admirable customer support network, all of the features make Speedtrader a good choice for all investors with the required funds.
SpeedTrader Pros and Cons
Pros
Low trading fees
Remarkable execution rate
Powerful and advanced Platforms with the latest tools
Integrated Locates- Third-party services for better shortlists.
Easy sign-up procedure
Cons
High minimum deposit requirements
Extensive document requirements for joint and corporate accounts
Restricted research options for new traders
SpeedTrader User Experience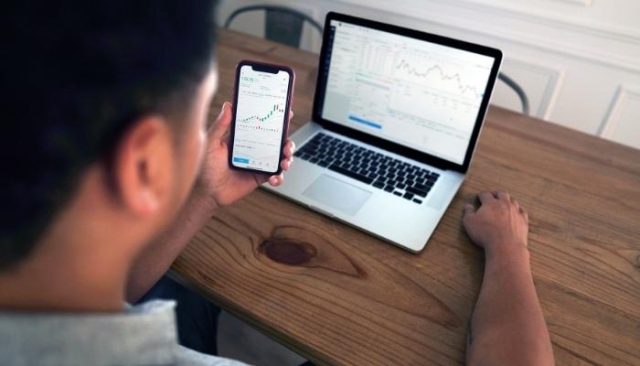 Speedtrader is owned by mint global markets that have a strong reputation for being demand-responsive and customer-considerate. Hence, speedtrader has shown a remarkable customer service and support program. Users have described a splendid experience while dealing with the company on any issues and troubles they encounter. Active traders have appreciated the facility of investment advice in helping them make the best deals while keeping their profits safe.
Users have also commended the procedure for setting up a speedtrader brokerage account or switching between account types. Speedtrader doesn't require any tedious application forms that might disincentivize clients from switching. It is described that the procedure is smooth and quick, which has helped users grow their profits. Another popular feature of the brokerage is its trading tools. The latest platform hosts more than 50 technical analytics that has helped active traders research and good deals.
Nevertheless, Speeedtrader has some downsides like most other brokers. Customers complain that the limited research option has been costly for them. The lack of education resources has forced them to buy expensive courses that increase their trading price.
Similarly, as the educational resources use different platforms, they are often quizzed into making wrong decisions. Another problem raised by a few clients has been the lack of efficiency of the mobile trading platform. There have been complaints that the software turns unresponsive after multiple back-and-forth movements.
SpeedTrader vs. Competitors
1. SpeedTrader vs Avatrade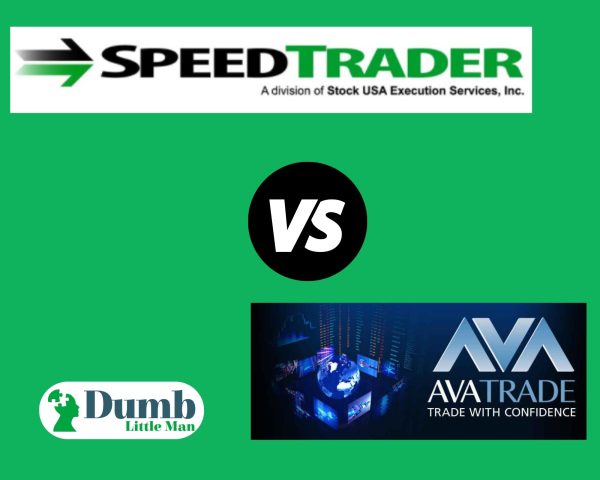 Avatrade is a popular name in the European and American markets; It has established a broad audience with its excellent services and offerings. The broker is rated highly due to its reliability. Avatrade is regulated by Three tiers 1 regulators that mean high trust. Unlike Speedtrade, Avatrada doesn't only trade with options and equities, but it has a wider variety, including crypto and forex trading.
Nevertheless, Avatrade isn't used by active traders mainly due to its high pricing. Even in its denser markets, Avatrade is often outscored by interactive brokers due to low rates and quick processes. Users have also complained that the platforms are often too complicated to start and may demotivate traders. On the other hand, Speedtrader has a smooth buying and selling process on its trading platforms, making it a good choice for traders.
2. SpeedTrader vs FXTM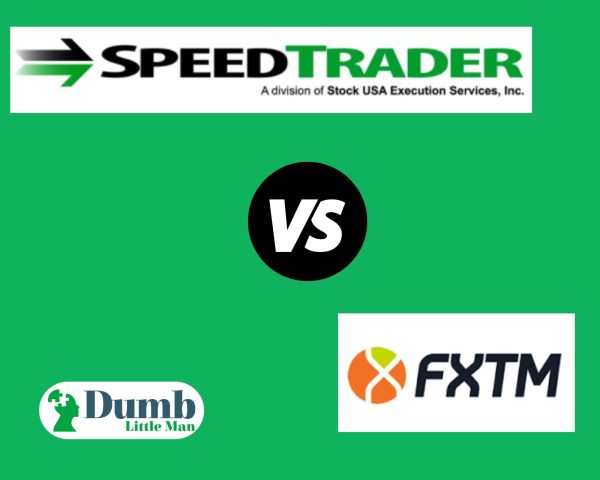 Forex time or FXTM is widely popular in the European region. It was established in Cyprus in 2011; however, it wasn't until 2013 that it entered the limelight. The financial conduct authority has labeled FXTM as the fastest growing forex trading brokerage after its quick expansion into the European markets. FXTM is rated highly by its existing users due to the wide range of educational resources and research material available on the site.
The problem with FXTM is its absurdly complicated pricing structure. The company doesn't involve a commission charge; instead, it provides a buying and selling rate spread to earn profit. Often, understanding the spread can get complicated, and traders end up in a perplexing situation. Nevertheless, Speedtrader has a simple form of pricing that gives a trader the right to decide how they want to be charged.
3. SpeedTrader vs Moomoo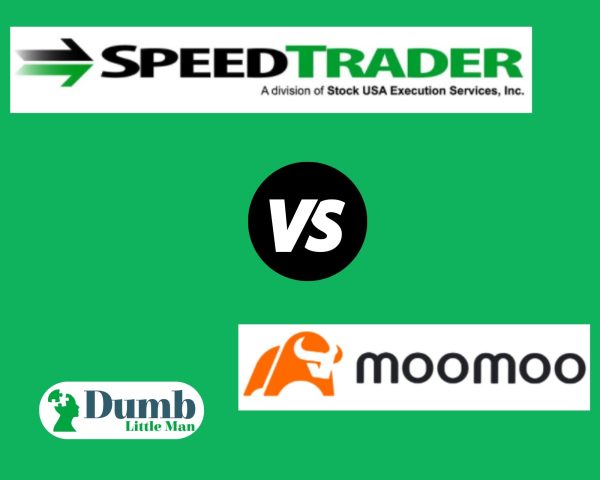 Moomoo is a relatively new platform that was launched in 2018. Although traders are afraid to try a new brokerage on their own, its mother company- Futu Holdings Ltd- provides a good cover for its reliability and efficiency. The brokerage firm has gained popularity amongst daily traders due to its low pricing and minimum deposit requirements. The price charged is flat for options contracts, while ETFs are commission-free.
Nevertheless, customers have highlighted three problems in the brokerage account, resulting in a fall in its rating. Moomoo charges a withdrawal fee and has a high withdrawal limit that makes it challenging to recover your money. Similarly, customers have often lacked educational resources to learn the platform and its usage.
Lastly, there have also been doubts about its customer service, where customers have termed them as 'unreachable .'It is understandable that they are a new brokerage and may require time to establish a firm footing.
4. SpeedTrader vs TD Ameritrade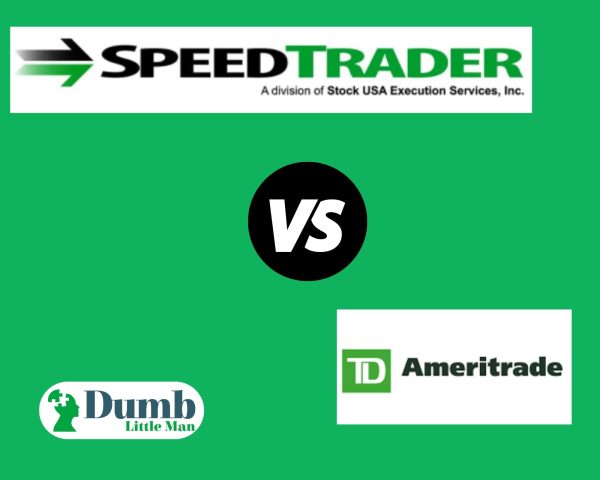 TD Ameritrade is one of the most established security trading platforms in the United States. TD Ameritrade has access to more than 100 markets in more than 30 countries; The broker is widely appreciated due to its unique educational resources and range of technical options in the web-based platform. It is one of the few brokers that provides commission-free trading for America's options.
However, speedtrader outscore TD Ameritrade in the range of share options available. Unlike TD Ameritrade, Speedtrade offers trading options in fractional shares and securities. Similarly, Speedtrader account registration processes cost relatively lesser when compared to TD Ameritrade.
5. SpeedTrader vs eTrade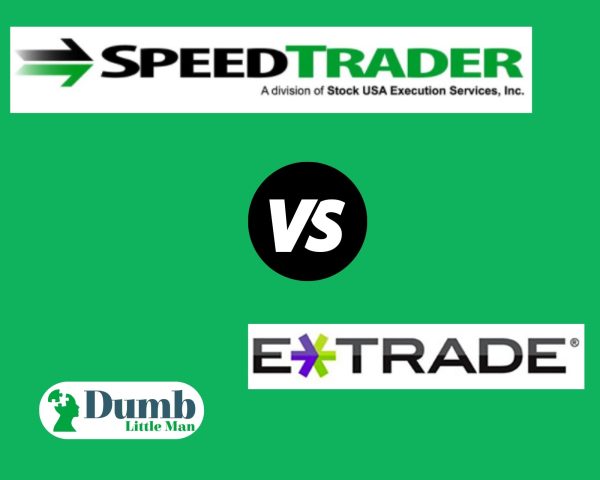 For users that value technical analysis more than any other service, E* Trade is the ultimate choice. With three different web platforms, E* Trade provides a range of options for day traders. Its web platforms come with integrated research and new columns that provide valuable insight into future value changes of the commodities. It is amongst the oldest brokers of America and was one of the first brokerages to introduce commission-free ETFs, stocks, and securities.
Nevertheless, E* Trade has a small range of trading markets. For US-based users, any market apart from those located in the US is untradable; hence, they have to make less profitable deals in the restricted range of markets. Similarly, their pricing structure can be challenging to understand for new investors.
The spread division is generally expensive for users that are registered with usual accounts and can be as high as 1/30 of the trade value. On the other hand, speedtrader provides a fantastic opportunity for virtual trading that helps you make profits.
Conclusion: Is SpeedTrader really the Best for Small Account Day Trading?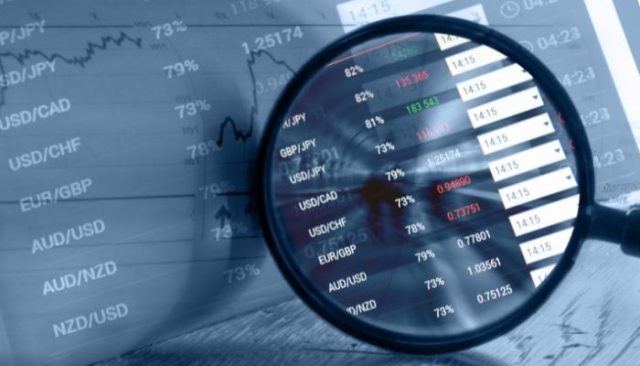 We started with the same question, whether or not speedtrader is the best for small account day trading. Looking at the features and comparisons above, you would be able to infer that speedtrader provides a range of facilities and services that sets it apart from its competitors. Be it fast execution rate, easy setup procedure, or cheap trading fees; it is easily a wise choice to make for your day trading.
The problems associated with Speedtrader are negligible if we compare them to its advantages. Active traders would generally have an understanding of the market, so expansive educational resources aren't their priority. Hence, the biggest con is already eliminated. Other than that, I don't see a single reason that stops Speedtrader from being the best for small account day trading.
We have finally come to the end of the blog. I hope it helped you learn about Speedtrader and why you should give it a try. Investing is a game of patience; sometimes, you might have to slow your pace and understand the pattern to avoid losing money rapidly. Losses are a part of life, but their lesson would help you be a better trader.
SpeedTrader FAQs
Is SpeedTrader Safe and Legit?
Speedtrader is a wholly-owned subsidiary by mint global markets. If we look at the reputation of MGM, they have been playing in the investing sector for decades. During their tenure, the company has helped millions of users and has shown no signs of fraud or scams. Speedtrader has been operating in the united states since 1999, and it has millions of customers in both America and abroad.
The past track record supported by strong financial backing makes Speedtrader safe for your investments. Quick customer support is another perk that would help you build trust in the company.
How much does speedtrader cost?
Speedtrader has two platforms with different fees. The regular web-based platform can be accessed for $25 depending on your account type and activity, while for speedtrader pro, the fee is $49. Nevertheless, the fee isn't charged until the end of the month, and if your monthly trade is more than $49, no fee would be charged. The same goes for regular account types.
Speedtrader charges 0.002 per share or $2.99 per trade based on your selection of commission basis. We have discussed the pricing of speedtrader above in expansive detail. You can head there for more information.
What are active traders?
Active traders are investors who use short-term fluctuations to make profits. It doesn't involve investing for the long term in blue-chip companies in expectation of large growths; instead, investors look to invest in companies based on their current state and position in the market. Active trading can often get risky and may not be practiced until you have a good understanding of the market climate and have seemed investment advice.
You can use the research and technical tools provided by your brokerage to learn more about new shares. If that's not enough, you can also seek help from videos and external educational resources. Although external sources aren't always helpful, they will guide you on how active traders commit their trade.