E*Trade Review: Is it the Best Web Platform in 2023?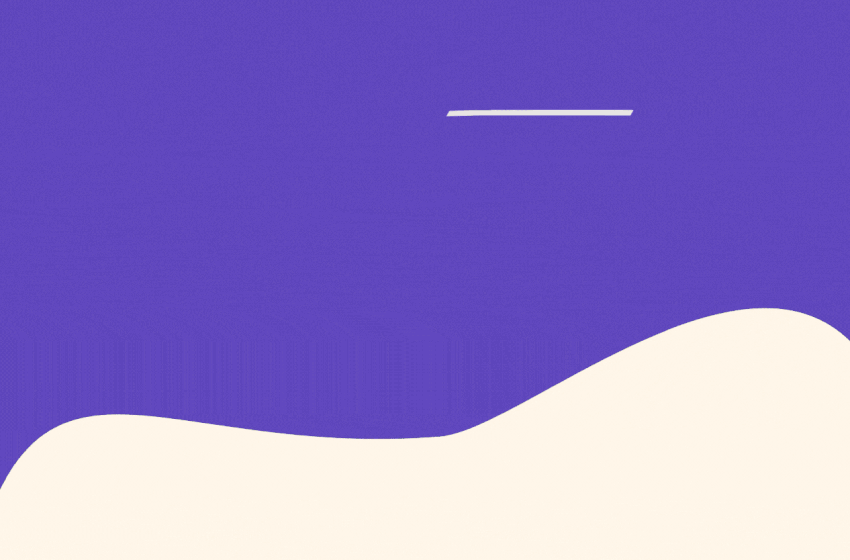 Want to jump straight to the answer? The best forex broker for traders is Avatrade
The #1 Forex Trading Course is Asia Forex Mentor
E*Trade is an online broker that provides brokerage accounts for beginning investors, experienced and active traders. This personal finance platform makes special provisions for the two traders- the beginner traders and the active traders by making different web trading platforms for them to be comfortable in trade stocks and other offerings with ease.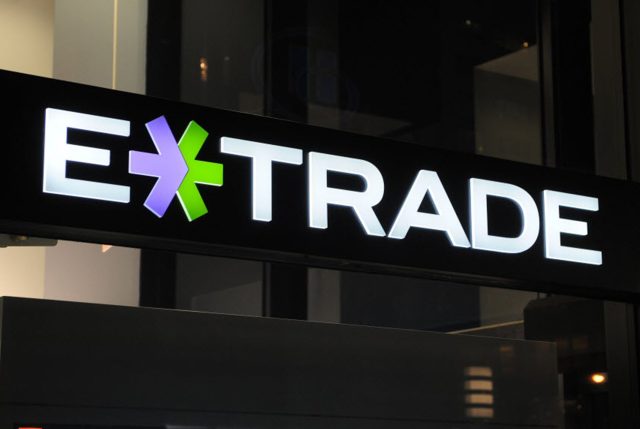 E*Trade discovered early that there was discontent about online brokers' users because many brokers only focused on one trader, making it difficult for the other trader to use their platform satisfactorily, enjoying the perks and features of the forum. So, the trading platform built a web trading platform that is easily accessible and navigated for beginner investors.
The trading platform also acquired OptionsHouse technology to provide the necessary platform with adequate and satisfactory tools for active traders. The platform built another platform called the Power E*Trade Platform to provide advanced investors and traders' needs adequately. These platforms include tens of trading tools to get the technical patterns right and customization features to ensure the traders arrange the platform as they wish.
The broker understood the rave about Options trades and included educational resources that would guide beginners on risk-taking in options trades and effective trade derivatives. It also had options such as research resources and a news feed for the experienced investor to grasp the technical and fundamental aspects of the derivatives before taking any trade.
E*Trade Review: What Is E*Trade?
E*Trade is one of the best online brokers that offer a series of offerings and account types, including core portfolios, brokerage, managed portfolios, retirement, etc., for its users. It enables its users to make use of its diverse platform to open trades and make an investment. It is one of the first online brokers.
The broker offers many downloadable platforms for its different users, including two other E*Trade mobile trading apps for its beginners and advanced users. The platforms range from simple to complicated, according to the level and preference of the trader using its tools. It is known chiefly for its ETF trades, options trades, IRA, pension account, etc.
How does the E*Trade platform work for online brokers?
E*Trade understands that there are majorly two types of users in the online brokerage industry. It understands that provision has to be made to accommodate everyone, no matter their level of understanding and use of the brokerage services tools. So, it decided to offer two quality trading platforms, E*Trade web, and Power E*Trade. They come with dedicated E*Trade mobile platforms that have similar functionality with web-based platforms. Both platforms are easy to use and navigate by the users to whom it is targeted.
E*Trade web is the beginner platform that provides quotes, offerings, and other essential tools for a beginner. A beginner is interested in seeing his trades' movement, the option to buy or sell, brief information on the offering, the list of offerings available, his watchlist, the top gainers and losers for a day, his account balance, etc. With the E*Trade web, all these are achieved. It is an easy platform to navigate. Since people often use mobile apps, the web trading platform has a mobile app that performs the same function as the web.
The Power E*Trade platform is for advanced traders who wish to use more advanced tools and get extra information about their trades and style of buying and selling. Ordinarily, they would have been unsatisfied with the contents of the E*Trade web. However, E*Trade acquired the OptionsHouse technology some time ago and now can offer price alerts, technical studies, drawing tools, several order formats, etc., with its Power E*Trade platform.
The Power E*Trade has the tools to track the market and perform technical analysis on each trade. It also has risk analysis tools to ensure the experienced investor understands the risk of taking a trade. The customization tool is also available in the Power E*Trade, too as it allows you to make your favorite tools a priority and arrange them as you wish. The trade ticket is also complex and detailed than the E*Trade web. The platform also provides the Snapshot Analysis tool, which translates Risk/Reward with smiley faces and points to key events to watch out for that are also listed alongside a P&L chart.
Click Here to Open an Account with E*Trade (Official Page)
What are the Features of E*Trade platform?
Offerings
E*Trade offers its users a wide range of offerings, including equities, options, futures, bonds, mutual funds, ETFs, etc. There are a limited number of futures and forex trading on the platform. There are only nine currencies for trading on the E*Trade platform. While you can trade some crypto coins on futures as futures traders, but you cannot own them, including Bitcoins futures.
Trading stocks, ETFs, and Mutual Funds on the platform is free. You have up to 2,300 ETFs available and 9,000 mutual funds streamlined and customized according to leverage, expense ratio, etc. Over 4,000 of these mutual funds have no transaction fee funds, and almost 6,000 carry a front-end or back-end load.
The platform focuses more on Options Trading, and it has a wide variety of trades in this offerings. You can make options contracts for stocks, indices, and futures. However, for each options contract, the user pays $0.65, which is reduced to $0.50 if he makes more than 30 trades per contract. In futures, the user pays $1.50 per contract. There are also single-leg and multi-leg options contracts.
There are over 6,100 stocks to buy on the platform. For those interested in penny stocks, there are OTCBB and OTCBB stocks available for trading. Bonds are available. These bonds are in these formats: Corporate, Municipal, Treasury, International, etc.
The minimum deposit for the broker is $0.
Order Types
This platform has diverse order types different from many of its competitors. It has these orders on its web, mobile, or desktop platforms.
Some of these order types include:
Day
Stop Limit
Trailing Stop
Good 'til canceled (GTC)
One cancels the other (OCO)
Limit on open/close
Market on open/close
Short
Stop on quote
contingent
One Trigger Other (OTO)
These orders are all available on the web platforms while only contingent and One Triggers Other (OTO) is functional on the mobile app
Security
E*Trade trading platform is entirely secure as there were no data breaches or severe outages in 2020. The platform has been able to secure its users' data and provide the necessary security to avoid breaches or outages that could compromise its users' data.
The platform also made available two-factor authentication on all platforms, primarily when you use an unrecognized device to log in.
The platform has fingerprint and face recognition functionality when access is made through the mobile device. This adds more security to the users' data.
The platform provides insurance as it is covered under the Morgan Stanley excess of SIPC supplemental insurance policy to an aggregate limit of $1 billion.
Education
On this trading platform, there are many ways to offer education, research, free streaming market data, and market prediction to improve the understanding and knowledge of its users. E*Trade is deeply interested in educating its users and has ensured that the means of educating them are deeply researched and written in simple linguistic structures to ensure the understanding of the topics by every user.
One of the tools used in educating the users is the Earnings Move Analyzer. It is a tool used in Power E*Trade that allows you to identify options strategies, assess future expected earnings moves, and visualize historical earnings moves. The tool analyzes the historical and your presumed actions and gives chart details and features on the options available to you. From the analysis of the tool, you can choose the options strategies you wish to go with. Also, you get market commentary from several sources, education on securities and analysis on derivatives, articles on advanced order types, including their usefulness. To avoid losing out on the fundamentals, a Power E*Trade tool allows the user to see trends on security on social media and other networks.
There are video tutorials that explain in simple terms complex trading phrases, stocks, options, app, or platform navigation to assist the user in optimizing the use of the platform.
The trading platform provides market research, analyzing the fundamental and technical views of specific offerings. It offers fundamental data reports like P/E ratio, annual revenues, EPS stats, etc. It also has technical tools and data such as RSI numbers. It has tools such as Argus Equity that make market commentary and provide practical options and stock trading ideas. There is also access to Morgan Stanley research that analyzes economic and financial news.
Customer Support
The trading platform has several means of making inquiries, complaints, and comments through its customer support platforms. The trading platform understands the importance of feedback and getting customers' satisfaction and good review, so it made available at least four different platforms for customer support.
24/7 phone access to brokers, financial consultants, and other experts
Live Chatbox
Speak to Financial Advisors
Visit the Physical Branches
Tools
These are some of the tools E*Trade offers its users.
Stock Screeners
ETF and Mutual Fund Screeners
Options Screener
Fixed Income Screener
Charting
Calculators
How much are E*Trade Commissions and Fees?
| 1 | 2 |
| --- | --- |
| Stocks | FREE |
| ETFs | FREE |
| Mutual Funds | Free, unless a $19.99 transaction fee is noted |
| Options | $0.65 per contract $0.50 per contract if you make more than 30 trades per quarter |
| Futures | $1.50 per side |
| Bonds | $1 per bond, Treasuries free |
| Margin Rates | Start at $8.95 for less than $10,000 |
E*Trade offers some commission-free trading policy to some of its securities, such as stocks but charges for others. The prices are pretty competitive since many traders have joined the commission-free trading policy.
The platform charges no transaction fee funds on stocks, ETF trades, and some mutual funds. There is no limit to the number of trades for securities with no commission fee charges, as the policy is for as long as possible.
The base commission is $0.65 per contract for options, but it is reduced to $0.50 if the user makes more than 30 trades per quarter. This is to encourage more options trading. The platform charges $1.50 per side for futures, $2.50 per bitcoin futures contract per side, and $1 per bond, though treasuries are free.
The margin interest rates start from 8.70% on balance less than $10,0000 but vary afterward. These are the basic commissions and fees. There are other commissions and trading costs paid by users which is available on the trading platform.
Click Here to Open an Account with E*Trade (Official Page)
Who is E*Trade Best For?
Beginner investor
E*Trade understands the need to make a unique platform for beginner investors to learn and acquire knowledge on how the market works. This set of users also have to understand all the trading lingua and what they mean. If they use a platform meant for active traders, these beginners would not understand trading and lose money.
They would not be able to navigate through the complexity of the platform, which will lead to a bad user experience. The platform made the E*Trade web and its accompanying mobile app forestall complaints, making navigation easy and trading delightful.
To increase the knowledge of the beginner investor, the platform made a robust library available where trading steps, investment strategy, lingua, and complications are taught in simple terms.
The platform understands the need for beginner investors to get into Options trading and made available tools that would ease their journey and teach them about risk-taking and strategies.
Active traders
While the platform was provided adequately for the beginner investor, they do not wish for the active and experienced traders to be undercut by the lack of necessary and advanced tools to make their technical decisions. So, the platform made available the Power E*Trade trading platform and its accompanying mobile app to satisfy the need of advanced and experienced traders.
The Power E*Trade trading platform has tens of financial tools with enough functionality to ensure the platform's customization according to the tastes and preferences of the investors.
With the embedded news feed such as Bloomberg TV and educational resources, including the independent research reports, the active trades are constantly updated on the happenings in the financial world. They can determine his trade fundamentals from the news to which he will act accordingly.
The platform also provided Earnings Move Analyzer, a tool used in Power E*Trade that allows you to identify options strategies, assess future expected earnings moves and visualize historical earnings moves. The tool analyzes historical data, presumes your activities, and gives chart details and features on the options available to you.
Passive investors
The platform allows for these investors who have their accounts to fund their retirement or pension accounts.
There are two types of retirement accounts provided by the trading platform. They are Traditional IRA and Roth IRA. They allow for independent retirement accounts where the retirement investors wish to invest in and gain from during their retirement. The broker has no minimum deposit requirement for standard brokerage accounts or IRAs.
There is also the pension account which is the account for self-employed individuals and small businesses.
Options and futures traders
E*Trade is famous for its Options trades and futures trades. While this kind of trade comes with some commission, there is a price cut when the user exceeds 30 trades in a quarter for his options trades. Also, the platform is a transparent one with no hidden charges. So, people benefit from the resources the platform has to aid the risk and capital management of the traders in their options trades and futures trades.
E*Trade Pros and Cons
Pros
User-friendly mobile platform
Great Research tools
Wide range of tradable assets
Exceptional customer service
Cons
Limited foreign exchange currency trading
Higher margin rates than competitors.
Little involvement with the international markets
E*Trade User Experience
E*Trade has a user-friendly interface where you can have the choice to customize the platform as you wish. This is to ensure ease of navigation and relevant tools to each user. The online broker made two web platforms available for beginners and advanced investors to avoid users' many difficulties using the trading platforms. While the beginner investors' platform is quite simple and easy to navigate, the advanced investors' forum is complex and easy to navigate by the advanced investors.
The online broker understands the importance of having mobile apps on the web platforms because most people tend to access the internet on their mobile devices. So, it provided the relevant mobile apps to that effect.
Confirmation Page for Transactions
The platform provides a confirmation page for transactions. This would ensure the user confirms the securities, quantity, and order type it had chosen. There have been instances where brokers did not provide for the confirmation page, and users found mistakes in the securities, quantity, or order type they selected. Still, with the confirmation page, they have the chance to confirm the details before the trade is processed.
E*Trade vs. Competitors
Some of E*Trade's competitors include Robinhood and Interactive Brokers. Robinhood has a commission-free policy like E*Trade, but it is more encompassing as it includes options, ETFs, etc., for which E*Trade requests a commission. Interactive Brokers offers lower margin rates to E*Trade. E*Trade's margin rate is one of the highest among its peers. Interactive Brokers also have complex trading tools that advanced investors will prefer.
Click Here to Open an Account with Interactive Brokers (Official Page)
>>Read more About Interactive Brokers Review: Is it the Lowest Cost Online Stock Platform?
While Robinhood has a more encompassing commission-free policy, E*Trade offers more offerings as it has mutual funds, IRA Accounts, Pension Account, etc. Also, E*Trade has a more user-friendly mobile app to Robinhood and provides adequately for the needs of its beginner and experienced investors, which Robinhood does not.
Interactive Brokers have lower margin rates, but E*Trade has both the complex trading tools platform and the more straightforward trading tools platform to cater to the two kinds of investors in the market. Interactive Brokers only focuses on experienced investors, but E*Trade focuses on experienced as well as inexperienced investors.
Click Here to Open an Account with E*Trade (Official Page)
>>Read more About Robinhood Review: Is it the Best for Beginners Trading Platform?
Choose Asia Forex Mentor for Your Forex Trading Success
If you have a keen interest in establishing a successful career in forex trading and aspire to achieve substantial financial gains, Asia Forex Mentor stands as the optimal choice for the best forex, stock, and crypto trading course. Ezekiel Chew, renowned as the visionary behind trading institutions and banks, is the driving force behind Asia Forex Mentor. On a personal note, Ezekiel consistently achieves seven-figure trades, a distinction that truly sets him apart from other educators in the field. Here are the compelling reasons that underpin our recommendation:

Comprehensive Curriculum: Asia Forex Mentor offers an all-encompassing educational program that covers stock, crypto, and forex trading. This well-structured curriculum equips aspiring traders with the knowledge and skills necessary to excel in these diverse markets.

Proven Track Record: The credibility of Asia Forex Mentor is firmly established through its impressive track record of producing consistently profitable traders across various market sectors. This achievement serves as a testament to the effectiveness of their training methodologies and mentorship.

Expert Mentors: At Asia Forex Mentor, students benefit from the guidance and insights of experienced mentors who have demonstrated remarkable success in stock, crypto, and forex trading. These mentors provide personalized support, enabling students to navigate the intricacies of each market with confidence.

Supportive Community: Joining Asia Forex Mentor brings access to a supportive community of like-minded traders pursuing success in the stock, crypto, and forex markets. This community fosters collaboration, idea-sharing, and peer learning, enhancing the overall learning experience.

Emphasis on Discipline and Psychology: Success in trading necessitates a strong mindset and disciplined approach. Asia Forex Mentor provides crucial psychological training to help traders manage emotions, handle stress, and make rational decisions during trading.

Constant Updates and Resources: The financial markets are dynamic, and Asia Forex Mentor ensures that students remain up-to-date with the latest trends, strategies, and market insights. Continuous access to valuable resources keeps traders ahead of the curve.

Success Stories: Asia Forex Mentor takes pride in a multitude of success stories where students have transformed their trading careers and achieved financial independence through their comprehensive forex, stock, and crypto trading education.

In summary, Asia Forex Mentor emerges as the premier choice for those seeking the best forex, stock, and crypto trading course to carve a rewarding career and achieve financial prosperity. Through its comprehensive curriculum, experienced mentors, practical approach, and supportive community, Asia Forex Mentor provides the necessary tools and guidance to mold aspiring traders into accomplished professionals across diverse financial markets.
Conclusion: Is E*Trade a Good Platform for investors and traders?
E*Trade is a good platform for investors as it tries to provide adequate tools to ensure that each user's experience is excellent while using its trading platforms and mobile apps.
The online broker provided an excellent platform for investors, especially passive investors, giving retirement accounts (Traditional IRA and Roth IRA) and pension accounts. The provisions of these accounts with the easy usage of the broker's platforms ensure that investors are happy to keep preparing for their pension and retirement.
Traders also find the broker's platform a great one, especially with the creation of two distinct platforms to satisfy the wants of each trader- the beginner trader and the experienced trader. The platform also provided great educational resources to ensure the development of its users' knowledge and ensure informed trading strategies are taken.
The platform is well known for its options trading, which traders have productive because of its risk and capital management tools.
E*Trade FAQs
Is E*Trade Safe to use?
E*Trade trading platform is safe to use as it has provided security tools to avoid breaches and data loss on their part and the users' part. They offered functions such as fingerprint, face recognition, and two-factor authentication. Also, the platform is insured by SPIC.
Is Mutual Funds a good investment?
Mutual Funds are a good investment for those who wish to have a professional help them trade securities, particularly securities they do not have enough capital to invest in.
Mutual Funds get funds from several investors and invest them in securities such as stocks. These investors share the profits and the losses proportionally after giving the mutual funds their commission.
What is the best investment advice?
The best investment advice is 'Do Your Own Research.' Whenever you see a rave about a securities or derivative, ensure you do your research before exploring the investment. This would ensure you do not buy merely for fear of missing out and end up losing capital in the process.
Click Here to Open an Account with E*Trade (Official Page)
Like this Article? Subscribe to Our Feed!
Wilbert is an avid researcher and is deeply passionate about finance and health. When he's not working, he writes research and review articles by doing a thorough analysis on the products based on personal experience, user reviews and feedbacks from forums, quora, reddit, trustpilot amongst others.