Cryptohopper Review: Is it the Best All-Around in 2023?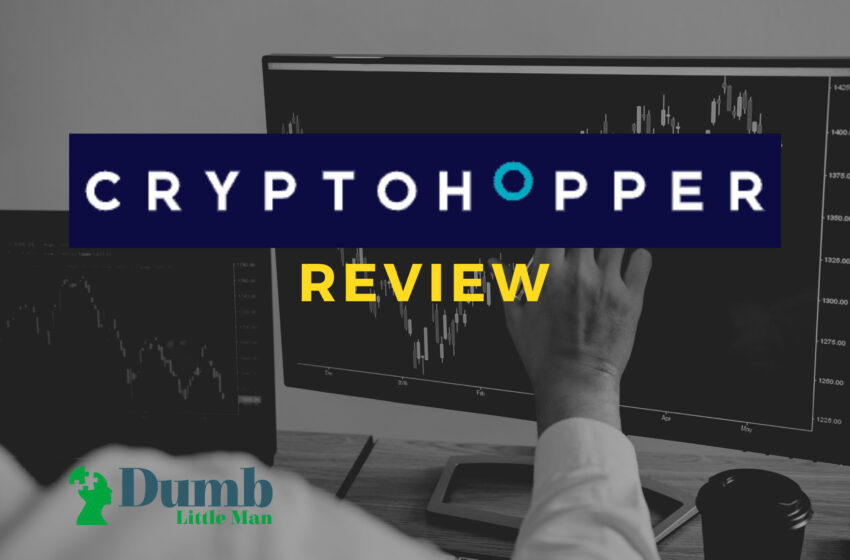 Want to jump straight to the answer? The best cryptocurrency brokers for traders are Coinbase and Gemini
The #1 Forex Trading Course is Asia Forex Mentor
Starting a multi-billion dollar cryptocurrency arena with no expertise and knowledge is challenging. That is why you need some extra support to start it from scratch. If you are thinking about how you can begin trading cryptocurrency arena, then you are at the right place.
Many trading bot platforms are available nowadays from which you can choose, so check out the Cryptohopper review. The most reliable platform available online in the marketplace is the Cryptohopper. When you are about to start using Cryptohopper to introduce yourself in the world of automatic bot trading, you need to ensure your read this complete guide before.
This guide will talk about everything you need to know to execute trades and how this bought works; it sits pricing, Cryptohopper review, and all other features for the Cryptohopper marketplace.
Cryptohopper Review: What Is Cryptohopper?

Cryptohopper was created back in September 2017 by Ruud Feltkamp. An online trading bot enables all traders to leverage different trading opportunities to execute trades available in the cryptocurrency market. The best feature of this platform is that you can easily automate your transactions by using a mobile phone and the Cryptohopper application for the Cryptohopper marketplace.
This software is handy because it automatically conducts investment analysis and positions trades using the auto trading option. It also scans the entire market, finds the tradable news, and places business using high-frequency and trading strategies. Accuracy of this level is not possible by using manual brainpower. When we talk about semi-automatic trading, this application is beneficial because it suggests an approach from the best Crypto traders worldwide.
The process is also called copy trading, and it is being used a lot globally in Forex and stock trading for investment advice. However, it is essential to know that the users are the ones who are responsible for choosing the trading strategies that they want to use in their account by using the semi-automated method, which is quite beneficial in the long run. An app is available too for investment advice.
How does Cryptohopper work?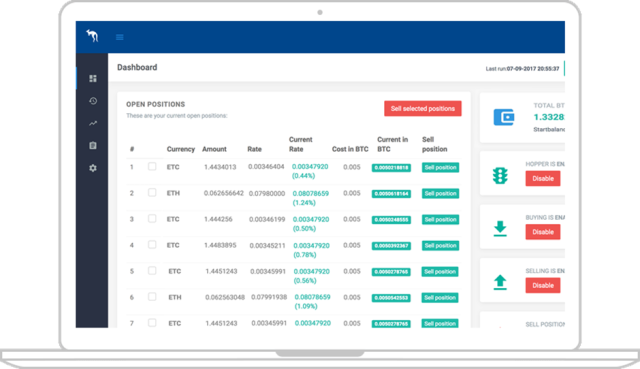 Cryptohopper is currently offering entirely automated and semi-automated cryptocurrency trading in the market. You can access the marketplace by using the Cryptohopper dashboard, which is beneficial. Most of the free trial trading platforms have this feature. The experts who are knowledgeable in creating trading bots can use this as a good source of income by selling their free trial templates and using technical analysis. The robot does all the work and Investment analysis.
However, the semi-automated trading bot is also a helpful feature because it researches and provides tradable insights and analytics with technical analysis. Cryptohopper enables trade on margin, and the brokers offer leverage of up to 1:100x. On the other hand, when users utilize the margin trading options, they can easily position more significant trades than the training resources by technical analysis.
For instance, if leverage is 1:100, it will suggest that it is possible to set a trade that is 100 times larger than the money. Multiple bots are suitable for experienced traders with a lot of in-depth knowledge about cryptocurrency and constitute investment advice. Cryptohopper comprises numerous features which are for beginners and also include Hopper Academy. It is available for all the members and enables every user to use the video library, making it very easy to understand how Cryptohopper works for strategy designers.
You can access the library and find out the best methods by which you can utilize this service for your benefit. It is an automatic trading bot that trades for you on your behalf, so you do not have to change by yourself, and it's done directly by using algorithms. Once you have connected Hopper with the cryptocurrency exchange, you can easily choose the number of methods the board will use to profit you.
What are the Features of Cryptohopper platform?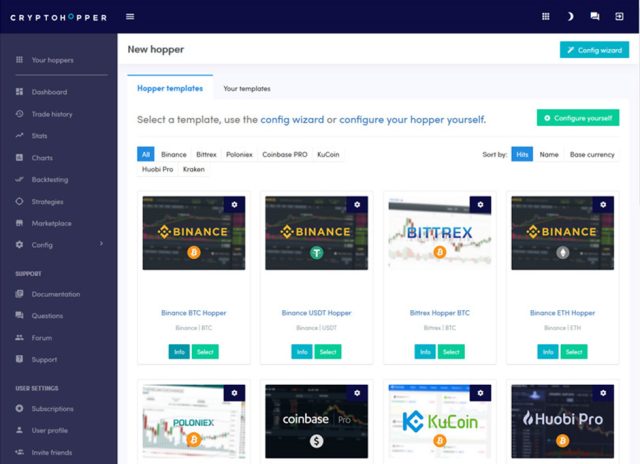 Let's discuss the features in detail!
Functionality
Cryptohopper is a web-based solution and provides an easy-to-use interface for the users and strategy designers. A wide variety of functions are available on the platform of Cryptohopper, and users can configure this bot to trade automatically 24/7. It is easy to use social trading and algorithmic option, and trading strategies can be done by technical indicators or by third-party trading experts.
Range of Tools
This platform offers a wide variety of trading options, and it also comprises different features, including a bot backtesting tool and savable templates, and customizable technical indicators. The user can depend only on the indicators, including Stoch, RSI, Bollinger Bands, and MACD.
Exchange Integration
This platform of 1 simulated trading bot and Cryptohopper bot is compatible with nine cryptocurrency exchanges, including Binance, Coinbase Pro, Bitfinex, Bittrex, Cryptopia, Huobi, Kraken, Kucoin, and Poloniex.
Broker
Best For
More Details


Altcoin Trading
Read Review




securely through Binance website
Broker
Best For
More Details


Earning Rewards
Read Review




securely through Coinbase website
Customer Support
This platform has outstanding customer supports that is available to resolve any queries and issues of the users. If you are a user of this platform, you can quickly contact their support team, and all you need to do is submit a support ticket in the support section on their website. You can also contact them by using your Twitter account or the Facebook page. And FAQ section is available on their website along with Cryptohopper pricing, which can be very helpful for you and solve your question without having to connect with them in the first place.
You can find the FAQ section in the support section of their website, and a lot of tutorials are also available to guide you and navigating through the platform if you are a beginner. On the other hand, their team has a combined Cryptohopper Academy video library that contains all the videos to get you through this platform for more experienced traders.
Cryptohopper Market Arbitrage Tool
Arbitrage is a method in which you purchase an asset in one market and then sell it on another Marketplace. You can make a profile because the price difference of the investment in these markets can vary. If you do this process correctly for significant exchanges, it can be very lucrative and beneficial for you because there is a lot of price difference between the exchanges.
Cryptohopper gives you all the right tools and resources that you need to begin this trading process by yourself. It has two types of arbitrage:
Exchange Arbitrage
The price between different exchanges is different, but it depends upon the demand and supply. If you are looking forward to exchanging in exchange arbitrage, you need to have the coins in your position, which you are looking forward to arbitrage. If your base currency is United States dollars and you have glanced that IOTA, ATOM, and ADA will provide you more opportunities in the exchanges. Then you will need to have these coins in your position beforehand.
Market Arbitrage
The market arbitrage bot Looks for all the inefficiencies in the market but in a single exchange. This process exploits the price discrepancies present between the currencies listed on the exchange you are using. It also executes three variable trades to increase the sum of the selected base coin. It is the most efficient method available in the market with a low trading volume.
Cryptohopper Mirror Trading
It is free to use and enables users to buy templates and strategies. You can also purchase Signals and trade autonomously. This platform is beneficial because it currently offers a Marketplace for the users to perform efficiently. The best part is that you do not need to follow the cell signal that they are sending. You can do this. Why semi copying a trader.
The stop-loss option is available to protect the users from the process, and the trailing stop loss option is available to help you sell it right at the moment to avoid any loss. The templates available are pre-configured, and their help you choose the settings. If you are looking for more control, then packages will algorithms are available that can help the entire market for you. It is possible to backtest these methods and find out whether they are performing well in the current market or not.
Cryptohopper Pricing and Commissions?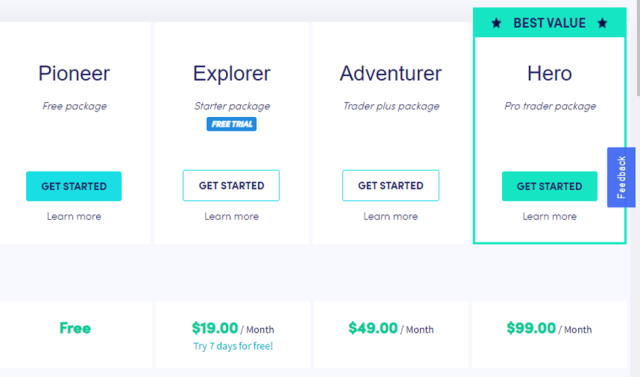 Free pricing plans are available for Cryptohopper, and there are also giving the option of a free trial for seven days. It is known as the Pioneer plan, and the users can quickly sign up for it.
Once the users have signed up can quickly start using this service, and they will not have to submit any payment details. When the trial month ends, the crypto hopper will automatically be disabled, and users will purchase a full subscription.
The Explorer kit comprises one simulated trading bot along with 80 different locations. However, there is a limit of 15 selected coins. If you want to get access to this type, you will have to pay $19 per month.
The Adventurer kit is the middle account containing all the features available in the previous package we have discussed. In addition to that, you will get access to 50 additional coins along with five maximum triggers. You will also get trade arbitrage, and you are expected to pay $49 every month to access all the features included in this package.
The Hero Kit will give you access to all the features available in the previous package, along with an additional 75 coins and ten prompts. You will also access 500 places at once and all the advanced features with technical research functionality. This package is available for $99 a month.
Who is Cryptohopper Best For?
Those who have experience in trading already still have to use automated methods. If someone is experienced enough in investing, they must be looking for a way to automate their trading strategies so that they do not have to sit in front of a computer screen 24/7. For that, Cryptohopper is the ideal option.
What is the perfect option for the following investors:
Those who are interested in copy trading
Those investors who already have their accounts set up according to the brokerages of their choice.
Investors who want an advanced analysis instrument do not need competent coding experience already.
Cryptohopper Pros and Cons
Pros
It does not require Commission on monthly payments.
Provide access to high-grade research software available for investors.
Security features are available in the mobile app.
Investors are given access to grade analysis instruments.
Cons
Phone customer service options are not available.
It is essential to subscribe to the monthly plan to access the functionality.
Cryptohopper User Experience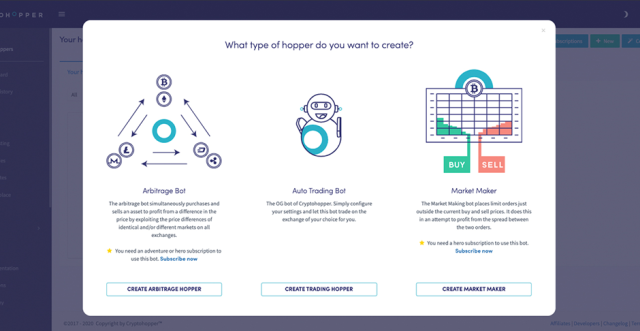 There are many trading options available for traders in the marketplace. However, the Cryptohopper is a bot that focuses on beginners in cryptocurrency investing. It also comprises Hopper Academy, which is easily accessible for all the members, and they can easily access the video library that contains all the tutorials for explaining the service.
An active community is available, which is very useful for beginners in the field. The best part is that Telegram and Discord groups are functional with members who can buy the users in different language options, including English, French, Spanish, Dutch, and Portuguese. New users can gain more experience by connecting with users worldwide at different times.
Multiple bots are available, and each one is suitable for a different investor. Cryptohopper is a famous one because it is more targeted towards the newcomers in the field. The active form in the community is very beneficial for beginners in the cryptocurrency trading industry. The 1 simulated trading bot includes an automated strategy within the exchange account. That's how Cryptohopper operates.
Let's compare Cryptohopper vs. Competitors!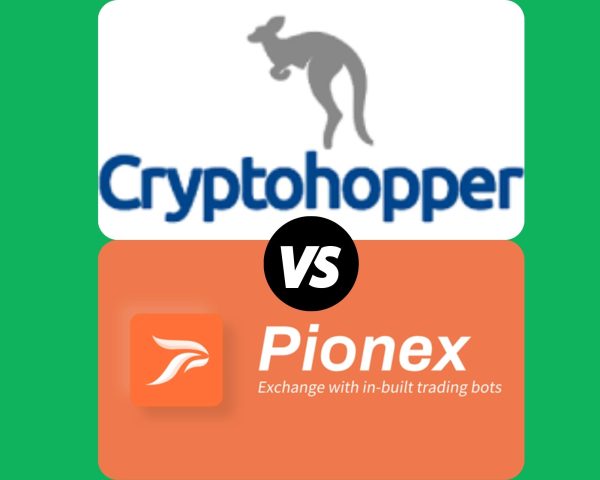 Pionex is the exchange that comprises an inbuilt Crypto bot. When you want to use this platform, you have to deposit coins first. It is the most reputable and reliable service available for crypto bots nowadays online. It comprises nine trading boats known to their clients and is easy to use. All the parameters are beginner-friendly, and no detailed knowledge of cryptocurrency and trading bots is required to learn how to use it.
The trading boats are available free of charge, and you do not have to pay a single penny to utilize them. On the other hand, when it comes to Cryptohopper, it is a cloud-based solution for trading bots. For using this platform festival, you have to connect your exchange API key and use it. The best part is that it is supported by Binance and Con base Pro which are the most used platforms for cryptocurrency trading and investment options worldwide.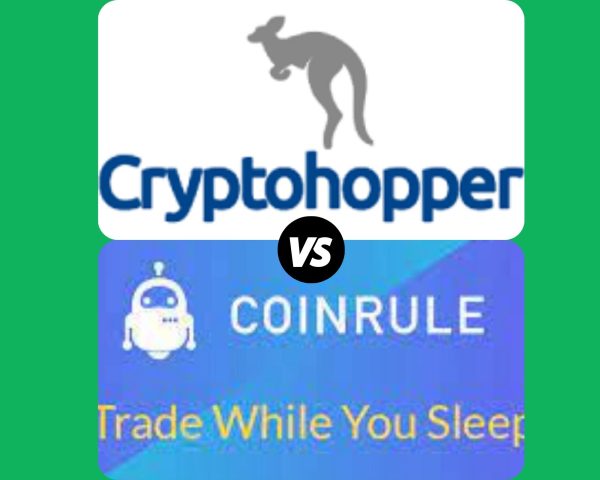 When we compare Coinrule and Cryptohopper, we will find that both provide an essential function of aggregating the positions in a single application. These platforms offer simple portfolio management that does not include anything complicated, which is easy to use for the beginner. Different trading tools are also available, along with signals and copy trading.
It is also possible and easy for the users to create their bot, and they can also buy an off-the-shelf method available in the market. Cryptohopper started as a homemade bot that gained popularity and was released in 2017 for the public.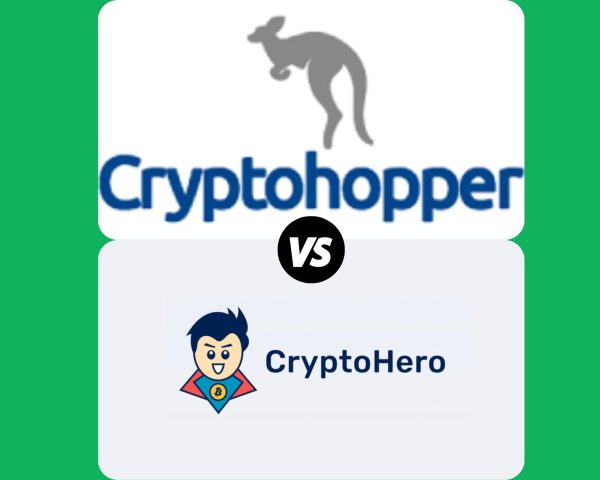 Cryptohero is more popular as compared to Cryptohopper. It is a popular Crypto trading bot platform available for free for users, which makes it very beneficial in the long run. The best feature of Cryptohero is that it is also powered by artificial intelligence, which is very simple to use.
It is intuitive, and beginners in the field can easily set it up without needing any extra help from anyone. Running it is both and provides a reliable experience and helps the users automate their trades by using their smartphone and tapping on it. The best part is that no coding skills are required, and you do not need to be a professional when you want to use this platform. However, when it comes to Cryptohopper, you need to have more skills to get started.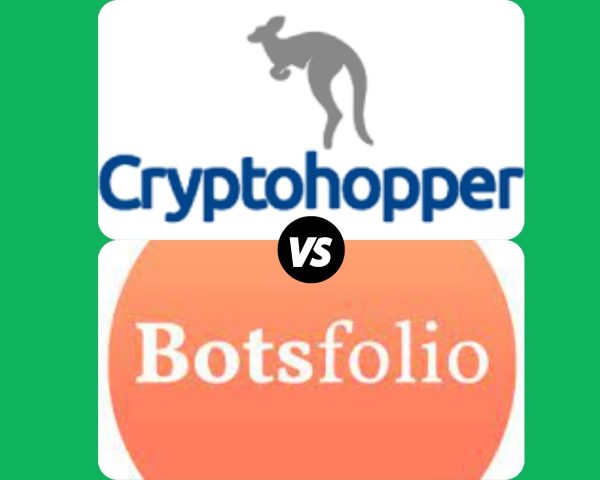 Bostfolio is an excellent platform that automates the entire portfolio-building process and facilitates future trading on your crypto assets. It is a very reliable platform because it does not require any technical skills or any complicated strategy to set it up. Suppose you do not have any coding experience or automated system. You do not need to worry about anything because you can quickly get started with it and start running crypto trading right now. On the other hand, Cryptohopper is also a powerful bot platform that is easy to use and very safe.
Choose Asia Forex Mentor for Your Forex and Crypto Trading Success
If you have a keen interest in establishing a successful career in forex trading and aspire to achieve substantial financial gains, Asia Forex Mentor stands as the optimal choice for the best forex, stock, and crypto trading course. Ezekiel Chew, renowned as the visionary behind trading institutions and banks, is the driving force behind Asia Forex Mentor. On a personal note, Ezekiel consistently achieves seven-figure trades, a distinction that truly sets him apart from other educators in the field. Here are the compelling reasons that underpin our recommendation:

Comprehensive Curriculum: Asia Forex Mentor offers an all-encompassing educational program that covers stock, crypto, and forex trading. This well-structured curriculum equips aspiring traders with the knowledge and skills necessary to excel in these diverse markets.

Proven Track Record: The credibility of Asia Forex Mentor is firmly established through its impressive track record of producing consistently profitable traders across various market sectors. This achievement serves as a testament to the effectiveness of their training methodologies and mentorship.

Expert Mentors: At Asia Forex Mentor, students benefit from the guidance and insights of experienced mentors who have demonstrated remarkable success in stock, crypto, and forex trading. These mentors provide personalized support, enabling students to navigate the intricacies of each market with confidence.

Supportive Community: Joining Asia Forex Mentor brings access to a supportive community of like-minded traders pursuing success in the stock, crypto, and forex markets. This community fosters collaboration, idea-sharing, and peer learning, enhancing the overall learning experience.

Emphasis on Discipline and Psychology: Success in trading necessitates a strong mindset and disciplined approach. Asia Forex Mentor provides crucial psychological training to help traders manage emotions, handle stress, and make rational decisions during trading.

Constant Updates and Resources: The financial markets are dynamic, and Asia Forex Mentor ensures that students remain up-to-date with the latest trends, strategies, and market insights. Continuous access to valuable resources keeps traders ahead of the curve.

Success Stories: Asia Forex Mentor takes pride in a multitude of success stories where students have transformed their trading careers and achieved financial independence through their comprehensive forex, stock, and crypto trading education.

In summary, Asia Forex Mentor emerges as the premier choice for those seeking the best forex, stock, and crypto trading course to carve a rewarding career and achieve financial prosperity. Through its comprehensive curriculum, experienced mentors, practical approach, and supportive community, Asia Forex Mentor provides the necessary tools and guidance to mold aspiring traders into accomplished professionals across diverse financial markets.
Conclusion: Is Cryptohopper really the Best All Around?
Cryptohopper gives the option to produce income consistently to the users. A combination of third-party trading experts along with indicators is utilized.
It is an algorithmic trading board, but it is straightforward, easy to set up, and requires no detailed knowledge. It is suitable for both experienced traders and beginners in the industry. The company has strived hard to create an accessible platform for both users, and it trades on your behalf. Access is given to the community resource pages, and all the tutorials are available on the website.
This platform provides support to seasoned traders and newbies in cryptocurrency investment. A wide range of features is available for all the members joining this platform. And making a trading account, and it trades on your behalf. It is a very built platform that is easy to use, so you must check them out.
Cryptohopper is an algorithmic bot and a strategy designer that you can configure easily. The team has put in their best efforts to make it as beginner-friendly as possible, along with community-led research sections.
Cryptohopper FAQs
Is Cryptohopper Safe and Legit?
Cryptohopper is a trustworthy and reliable bot platform. It is straightforward to use. The best part about this semi-automated bot platform is that it is beginner-friendly. You have to make the right trading strategy with a cryptocurrency trading bot to get the benefits.
This platform has been available for three years now, and most of the time, there are no glitches, and these users can easily navigate through the best trading bots. It is safe, and reliable customer support is also available.
Is Cryptohopper arbitrage profitable?
Buying and selling take place at the same time, and that is why the possibility of being profitable is higher as compared to manual arbitrage.
Traders also prefer consistent profit gains, even small but long-term and decent, by using the automated bot and in the trading history.
Do automated trading bots work?
Automated software monitors more markets than humans can manually on significant exchanges for trading cryptocurrencies.
It is a method of participating in the financial market using a program that executes trades depending on the predetermined entry and departure situations.
Are trading bots legal?
Trading bots are legal in the cryptocurrency market, and crypto bots are automated software used worldwide.
Overall it is a great way to earn money in the long run for trading needs and new traders, and it is possible to set parameters and how often you want to trade.
| RECOMMENDED TRADING COURSE | REVIEW | VISIT |
| --- | --- | --- |
| | #1 Forex, Crypto and Stocks trading course. Ranked most comprehensive by Investopedia and Best by Benzinga. Free to Try! | |
Like this Article? Subscribe to Our Feed!
Wilbert is an avid researcher and is deeply passionate about finance and health. When he's not working, he writes research and review articles by doing a thorough analysis on the products based on personal experience, user reviews and feedbacks from forums, quora, reddit, trustpilot amongst others.