BlockFi Review: Is it Safe and Legit?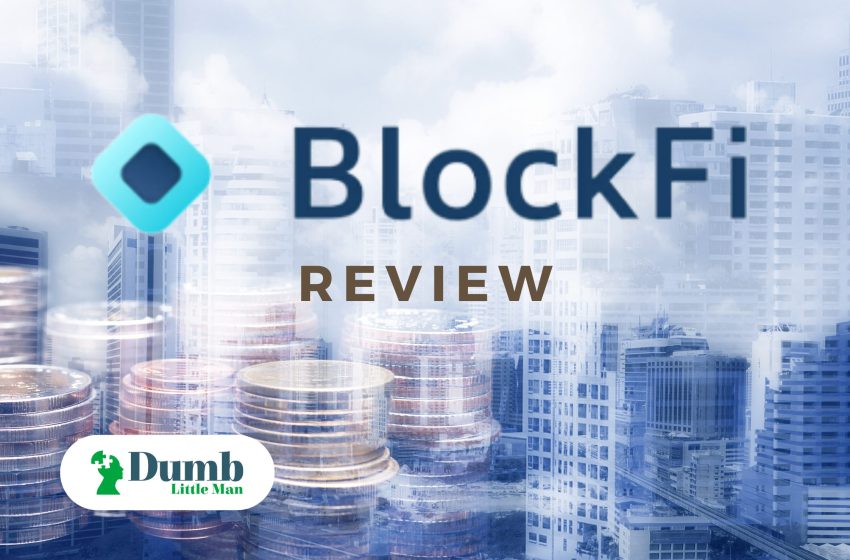 Want to jump straight to the answer? The best cryptocurrency brokers for traders are Coinbase and Gemini
The #1 Forex Trading Course is Asia Forex Mentor
Perhaps you believe cryptocurrency is the way of the future, or perhaps you were caught up in the first Bitcoin craze. If you're ready to advance as a crypto investor, BlockFi might be your next step.
BlockFi aims to deliver institutional-grade financial solutions to crypto marketplaces that frequently have restricted access, whether you are a long-time crypto user or just getting started.
It aspires to give clients with least-cost, straightforward applications that exploit the potential of crypto assets. In our BlockFi review, we go over everything you need to know.
BlockFi review also intends to introduce a credit card that will be free of yearly and international transaction fees. With each purchase, you'll receive 1.5 percent cash back in Bitcoin.
The costs, however, are subject to vary, according to the fine print. As a result, our BlockFi review warns that the card may come with trade fees or limits that aren't immediately apparent.
BlockFi Review: What Is BlockFi?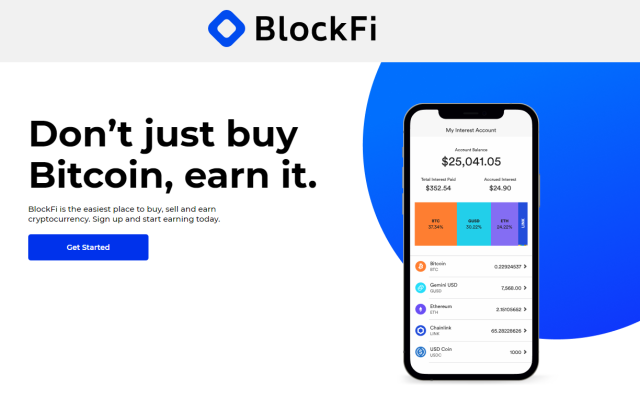 BlockFi is a privately owned crypto trading organization formed by Zac Prince and Flori Marquez in 2017. It enables crypto users to stake and loan out their digital currencies to earn income.
The New Jersey-based firm also acts as a cryptocurrency exchange, allowing customers to buy, sell, and trade up to eight cryptocurrencies and four stablecoins with ease.
BlockFi is a bitcoin financial services stage that serves as a one-stop shop. It has a diverse product offering, including its well-known interest-bearing account, consumer bitcoin loans, and its own cryptocurrency trading platform.
BlockFi is a basic and very easy-to-use digital assets place that is accessible throughout the world. It is made for beginners to moderately skilled users. Because it now accepts direct ACH deposits, it just requires a basic understanding of cryptography.
There are currently no commission fees, origination fees, or minimum deposits or balances on the lending platform. You can make fast deals and take out loans using your coins. You can take out a loan instead of selling in a weak market.
The BlockFi Interest-bearing Account is the organization's most well-known product (BIA). Users may deposit money into a BIA and receive up to 8.60 percent interest on USDC, USDT, and GUSD, which is much more than any traditional bank would ever provide.
BlockFi also pays clients to borrow money, and the system has consistently earned profits for its customers.
How does BlockFi work?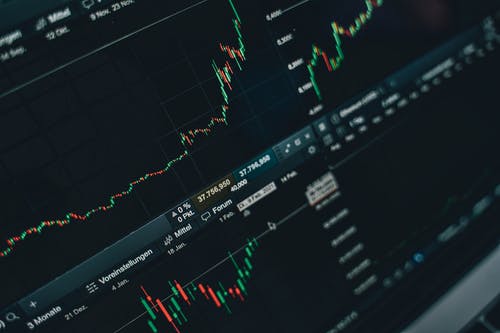 Simply said, BlockFi meets the needs of its consumers in all three areas. BlockFi can assist you with safely depositing your cryptocurrency, trading crypto, and taking out a crypto-backed loan.
You may probably trust it because it's a respected corporation supported by large financial institutions.
BlockFi stands out among bitcoin trading platforms for its adaptability and accessibility, especially for individuals who are new to cryptocurrency investment.
It's also simple to manage your Blockfi account on the move thanks to the platform's flexibility and highly rated mobile applications.
Other platforms, like Coinbase, provide tools, statistics, and other informative resources that are not available on BlockFi.
What are the Features of the BlockFi platform?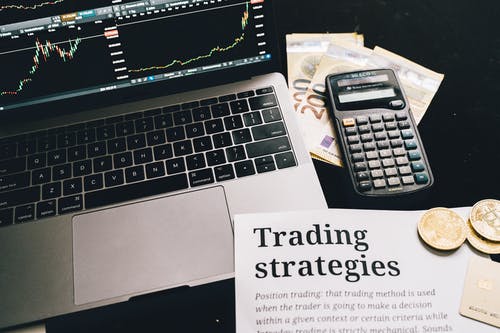 BlockFi provides a trading platform, as well as BlockFI interest accounts and crypto-backed loans. Users can choose to concentrate on one aspect of the BlockFi platform or utilize a mix of all three. Many people take out crypto-backed loans with the purpose of investing in them and making more money.
Interest Account using BlockFi
You may earn large returns with a BlockFi account without having to trade or invest yourself. When you deposit your cryptocurrency in a BlockFi interest account, you'll earn an annual percentage yield of 8.6% on stablecoins and up to 5% on Bitcoin.
There is no minimum balance for this interesting account, and it is free to create and use. All you have to do is begin with creating an account and finance it with your preferred cryptocurrency, such as Bitcoin, Ether, or Stablecoin.
You may also use BlockFi's calculator to determine how much interest you'll be expected to earn over a given period of time. The effective Blockfi's interest rates make it more considerable.
Trading Account with BlockFi
The bitcoin trading account offered by BlockFi is one of the most powerful on the market. It is very easy and simple to create and use it, and you can even trade cryptocurrencies from your savings bank account.
To make a transaction, simply choose what you want to purchase and how you want to pay for it. You may accomplish this with other cryptocurrencies or by using fiat cash to fund your blockfi interest account bia. Because there are no hidden fees, the price you see when you execute a trade is the amount you'll pay.
Loans backed by cryptocurrency from BlockFi
BlockFi's crypto-backed loans are the platform's third pillar. Instead of just exchanging your cryptocurrency for cash, you may borrow up to 50% of its value through these loans.
Their interest rate is low as 4.5 percent are available, but your particular rate and collateral size requirements will be determined by the amount of money you need and the cryptocurrency you wish to borrow.
BlockFi Pricing and Plan?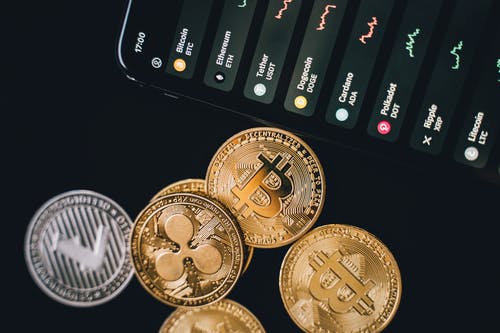 BlockFi's cost structure is another area where it stands apart. There are no trading fees, charges, or account minimums, thus the site is almost free to use.
The only time you'll be charged is if you take out a crypto-backed loan. These loans have interest attached to them, but they are free to take out and repay.
The fee-free approach of BlockFi, however, has a few caveats. BlockFi may deduct 1.5 percent of the entire amount of interest you earn if you want profits on your interest account paid in a cryptocurrency other than the one in which you earn interest.
You'll also be charged if you withdraw money more than once a month. The rate you pay varies based on the coin you're withdrawing.
The cost of an extra withdrawal in Bitcoin, for example, is 0.00075 BTC. You're also limited to 100 BTC every week in withdrawals.
Who is BlockFi Best For?

Beginners
BlockFi does an excellent job of offering someone new to cryptocurrency, or even someone who has never heard of it, an easy, quick, and free method to get their feet wet in the crypto world. All that is demanded is for someone to deposit cryptocurrency into their BlockFi accounts, and the rest is taken care of.
Investors with a good track record
BlockFi is a dream come true for conservative and risk-averse investors. People who are happy to have their money increase in a predictable, long-term manner.
Even those concerned about the possible volatility to earn interest on a cryptocurrency may still generate good, regular returns that put any bank's savings account to shame, especially with the option to earn on stablecoins.
Maximalists in the crypto world
There isn't a better sort of platform developed with a crypto maximalist's best interests in mind. It appears to be a pipe dream that an investor may earn more of their chosen cryptocurrency just by holding it in their account.
The Bitcoin maximalist who has been trying to trade price fluctuations on Coinbase or Binance no longer has to since their Bitcoin is earning guaranteed APY in a BlockFi interest account.
This is for individuals that honestly believe cryptocurrency is the way of the future and is here to stay.
BlockFi Pros and Cons
Pros
Trades on the BlockFi exchanges are instantly fee-free.
Profit from your crypto holdings in a passive manner.
On your BIA, there are no minimum deposits or monthly fees.
In most places, it is available internationally.
Cons
Each month, there is only one free withdrawal.
Savings in the BIA are not protected against bank collapse.
In a turbulent crypto market, APY and APR volatility
BlockFi User Experience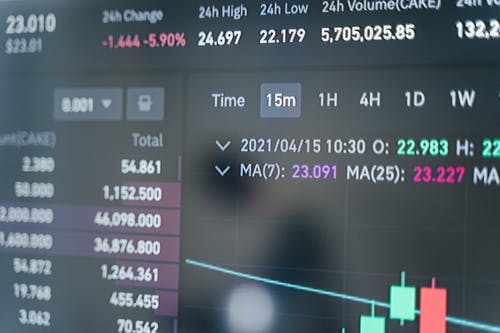 BlockFi is simple to use if you're familiar enough with crypto and trade to figure it out. The website is simple to explore, and the mobile app enables you to work out your business account, trades, and debts all in one place.
If you need some assistance navigating, you may want to start by looking at the FAQ or learning resources. You may also look for help in the help center, post a ticket, or contact a customer care representative.
The BlockFi mobile app is available for download from the Apple App Store and Google Play. The use of BlockFi is said to be very easy and uncomplicated.
Besides this, the signup method is quick and painless, and all three of the previously mentioned functions – trade, earn interest, and borrow – are straightforward to get started with.
The platform has been simplified to make it as user-friendly as feasible. Obviously, if you know how to utilize a bitcoin wallet and can move funds from one wallet address to another, you're good to go! That is sincerely appreciated!
Today, anyone may quickly begin accumulating assets and/or trading cryptocurrency. There is no better time than today to check, with new initiatives like the BlockFi ETF and Bitcoin Rewards Card in the pipeline.
BlockFi is an excellent option if you're seeking a novel alternative to a savings account that challenges the old financial strategy. Among investors and companies, it has significantly more backing than any of its competitors. BlockFi is aiming to be the all-in-one crypto banking platform with the BlockFi Interest Account, crypto-backed loans, and the world's first bitcoin rewards credit card.
With its great appeal to newcomers, risk-averse investors, and crypto maximalists, the demand for this service appears to have plenty of potential to expand.
| RECOMMENDED TRADING COURSE | REVIEW | VISIT |
| --- | --- | --- |
| | #1 Forex, Crypto and Stocks trading course. Ranked most comprehensive by Investopedia and Best by Benzinga. Free to Try! | |
BlockFi vs Competitors
1. BlockFi vs Gemini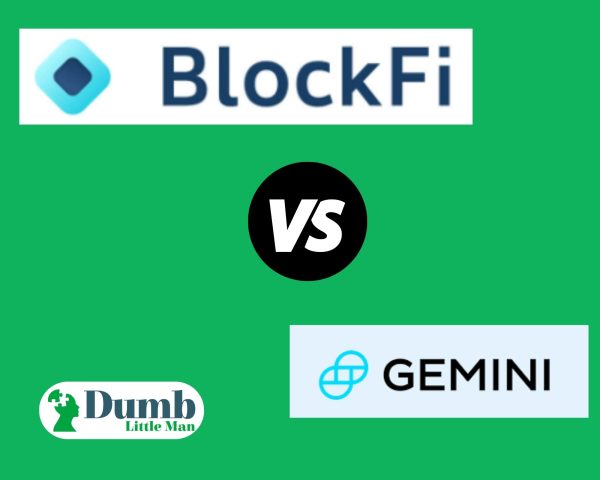 Gemini and Blockfi are two trading platforms that allow you to buy, sell, and store bitcoin assets. Both methods, however, have different advantages and disadvantages. Gemini and Blockfi have announced that credit cards for cryptocurrencies will be available soon, and you may join the queue for each card right away.
Options for Crypto Credit Cards Gemini and BlockFi, as well as forthcoming offers, will help you choose the right credit card. Gemini Earn, as opposed to BlockFi, allows you to get interested in additional coins. They can, however, give you money on unsecured credit since BlockFi has over-collateralized your credit. Your money may be safer when you lend it through BlockFi.
2. BlockFi vs Crypto.com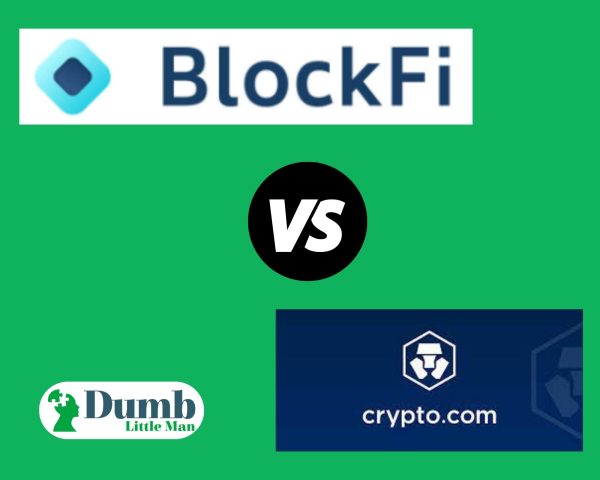 BlockFi beats Crypto.com because it's significantly easier to use and doesn't need consumers to hold its personal native coin in order to get the best returns.
If you're ready to become a Crypto.com power user and accept the problems that come along with holding large amounts of CRO tokens, Crypto.com might be for you.
When the token payments and lock-up periods are maxed out, Crypto.com's returns are among the greatest in the CeFi crypto interest account sector.
BlockFi beats Crypto.com because it's significantly easier to use and doesn't need consumers to hold its personal native coin in order to get the best returns.
If you're ready to become a Crypto.com power user and accept the problems that come along with holding large amounts of CRO tokens, Crypto.com might be for you.
When the token payments and lock-up periods are maxed out, Crypto.com's returns are among the greatest in the CeFi crypto interest account sector.
CoinCentral readers may earn up to $250 by signing up with BlockFi now. Staking for the credit card on Crypto.com, on the other hand, may net you up to $25. According to the widespread agreement, both BlockFi and Crypto.com are trustworthy. On the other hand, crypto interest accounts are not risk-free and should not be utilized as a savings account.
Broker
Best For
More Details


Sign Up Bonuses
Read Review




securely through Crypto.com website
3. BlockFi vs Binance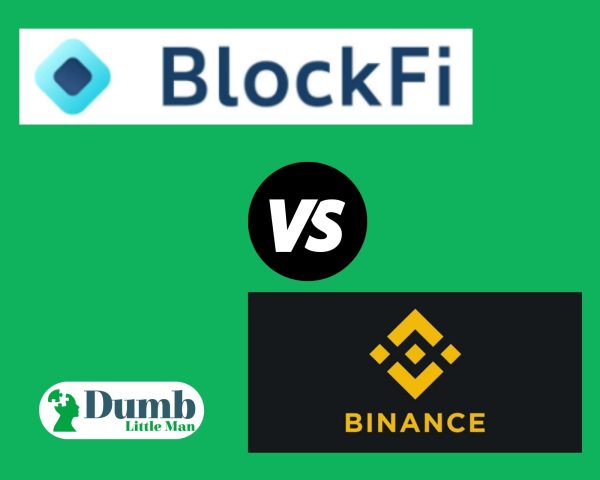 There is still time to get and invest in the crypto realm. Experts believe that there is still a lot of money to be gained, especially for brand new investors, with Bitcoin lately recovering and numerous other currencies continuing to increase at a rapid pace.
Both Binance.US and BlockFi have their advantages and disadvantages, but both platforms are excellent places to start for any crypto investor.
Whether you're searching for a vast range of currency offers or the lowest trading costs, any exchange will be able to provide you with precisely what you're looking for.
With so many possibilities for where to keep your hard-earned money and make investments, Binance.US and BlockFi are two very recognized and advantageous exchanges for a wide range of investors.
Broker
Best For
More Details


Altcoin Trading
Read Review




securely through Binance website
4. BlockFi vs Coinbase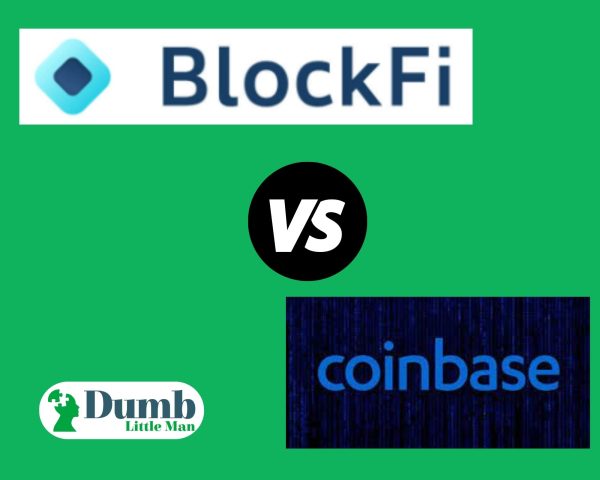 BlockFi and Coinbase are cryptocurrency exchanges established in the United States. Coinbase is publicly listed under the ticker code "COIN," whereas BlockFi is privately held.
Moreover, BlockFi, like Coinbase, allows investors to purchase and sell cryptocurrencies, but it also serves as a crypto holdings bank.
It provides lending services as well as accounts that pay interest. Coinbase, on the other hand, concentrates on cryptocurrency exchange and brokerage services.
The cost of investment, the number of supported cryptocurrencies, and the items supplied by the firms range greatly. Both, however, place a premium on safety and are suited for novices.
Although we appreciate the lower cost of BlockFi, investors are limited to eight currencies, as opposed to the 141 supported by Coinbase. 12 Coinbase beats BlockFi for new investors looking to diversify their portfolios.
Conclusion: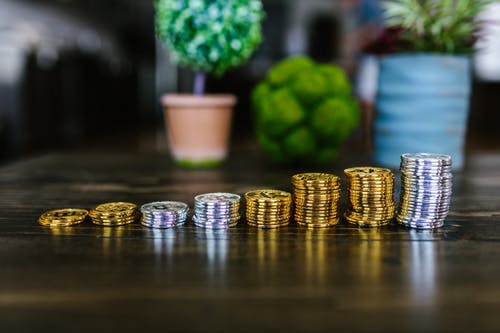 Using a firm like BlockFi necessitates a certain level of risk tolerance. If you've done cryptocurrency trading previously or are familiar with the business, you're already aware of the dangers. The dangers associated with BlockFi are much fewer than those associated with other bitcoin exchanges. Its payment stack prioritizes the client.
The company also boasts a wide range of products, features, and direct customer service, as well as significant financial support from major investment firms. With BlockFi's future Bitcoin rewards card, you'll be able to earn Bitcoin for every purchase you make.
BlockFi is an excellent option, especially if you have little to no familiarity with cryptocurrency. The stakes are minor, but the payout is substantial. The organization has demonstrated that it is dedicated to meeting the demands of its consumers while adhering to all applicable rules. It's also simple to sign up.
While BlockFi is a good choice for individuals interested in the new era of digital money and it is the best platform to earn interest, it isn't for everyone.
Hardcore traders and skeptics of digital finance will almost certainly find better solutions elsewhere. BlockFi still has some major rivals that, in my opinion, outperform the platform in some ways.
Thankfully, with such a large amount of money, the platform will be able to address its flaws, and it is a fair bet that BlockFi will become a fixture with the potential to become one of the largest financial services organizations in the world over time.
| RECOMMENDED TRADING COURSE | REVIEW | VISIT |
| --- | --- | --- |
| | #1 Forex, Crypto and Stocks trading course. Ranked most comprehensive by Investopedia and Best by Benzinga. Free to Try! | |
BlockFi FAQs
Is BlockFi Safe and Legit?
BlockFi has a variety of procedures in place to provide 'bank-like' security for the safekeeping of funds under its control. Only a tiny fraction of customer cash is kept on the platform for withdrawals to third parties like Gemini, BitGo, and Coinbase. The remaining money is stored in cold storage wallets, and accounts may be secured via two-factor authentication (2F).
BlockFi is a legal and reputable firm that is licensed by the federal and state governments in 48 states across the United States. The business's principal custodian, Gemini, is a registered New York trust corporation that is subject to the New York Financial Services' cyber security requirements.
Is BlockFi a good place to buy Bitcoin?
If you're a long-term investor wanting to earn income on your crypto assets, BlockFi is the ideal location to buy Bitcoin. Users can use Bitcoin as collateral to finance investments and purchases on the exchange. When trading crypto, BlockFi clients don't have to worry about transaction fees or hidden fees.
Staking incentives are one of the nicest aspects of BlockFi. Staking incentives are available on some cryptocurrencies, such as Tezos and Ethereum, which allow you to earn money by leaving your coin on an exchange. The program then pays you up to 8.6% APY while mining other cryptocurrencies, creating gift cards, and completing loans with your crypto.
Is BlockFi FDIC insured?
BlockFi is one of the few cryptocurrency platforms established in the United States. As a result, it complies with federal and state requirements in the United States. Funds in a BlockFi account, like other crypto assets, are not guaranteed by the FDIC or SPIC.
Its custody provider is Gemini, a third-party cryptocurrency exchange that is regarded as one of the most regulated in the world. Gemini, which was created by the Winklevoss twins, uses a variety of security methods to keep its money secure, including cold (offline) storage. Gemini's deposits are additionally covered by its own insurance.
| RECOMMENDED TRADING COURSE | REVIEW | VISIT |
| --- | --- | --- |
| | #1 Forex, Crypto and Stocks trading course. Ranked most comprehensive by Investopedia and Best by Benzinga. Free to Try! | |
Like this Article? Subscribe to Our Feed!
Wilbert is an avid researcher and is deeply passionate about finance and health. When he's not working, he writes research and review articles by doing a thorough analysis on the products based on personal experience, user reviews and feedbacks from forums, quora, reddit, trustpilot amongst others.