7 Smart Ways To Track Your Money Goals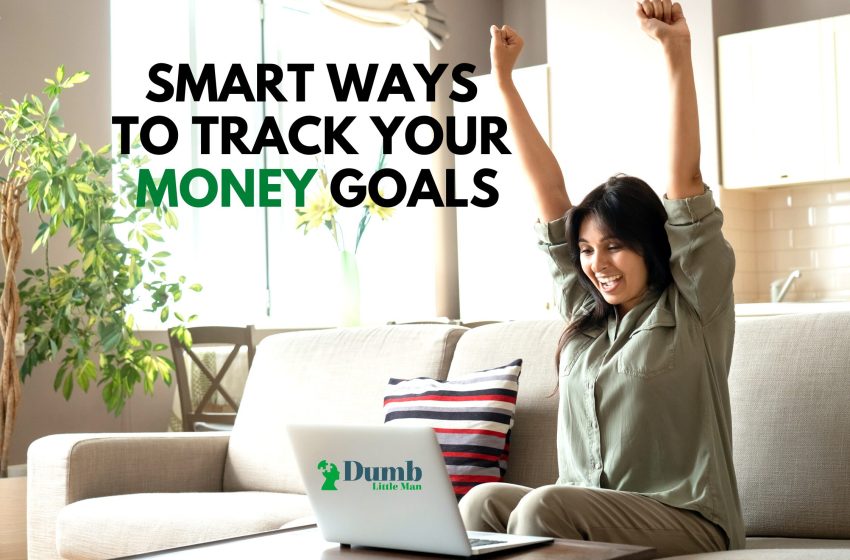 The #1 Forex Trading Course is Asia Forex Mentor
In today's world of excessive consumerism, it is very easy to be enticed to spend money on various products, gadgets, and even virtual products like in-game purchases and virtual avatars. People without even thinking spend their hard-earned money on unnecessary products which deviates them from saving money and making long-term financial goals.
To shield oneself from such tempting spending habits it is crucial to keep track of one's finances. Since saving for the financial future or setting long-term goals is a difficult road to walk on, with many chances of straying, it is important to be familiar with different strategies to keep track of money goals and not get sidetracked.
Consequently, one needs to look for effective and smart ways to keep track of their money goals, since everything in the current technological era is digital. For this reason, in this review, we have discussed some of the smart ways to follow for financial progress. These smart strategies would give you a fair idea of choosing the perfect tool for financial success.
7 Smart Ways to Track your Money Goals  
#1. Download an App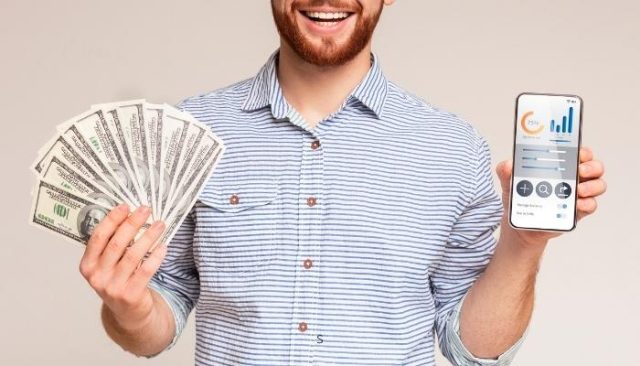 Since there are apps for everything these days. Similarly, there are infinite free applications available to fulfill personal financial needs. From budgeting apps to financial advisor apps there are many options to choose from. However, many apps specifically focus on keeping track of your money goals to make the process easier and more convenient.
Downloading an easy-to-use app for tracking personal wealth such as Personal capital could be the best option for modern smartphone users. The app would give constant notifications and would keep the user updated regularly regarding the progress and divergence from the financial goals.
These apps serve as a personal finance expert where you can sync your savings account and any other bank account all on one page to keep an eye on all savings and spending. The apps notify you to save money, pay bills, notify for credit card debt on time, break down spending further into categories and even provide budgeting suggestions to reach your savings goal easily.
All in all, it is safe to say that downloading budgeting apps is the ideal way to keep track of your money goals specifically for those who are comfortable with technology and gadgets in their day-to-day chores.
#2. Create a Spreadsheet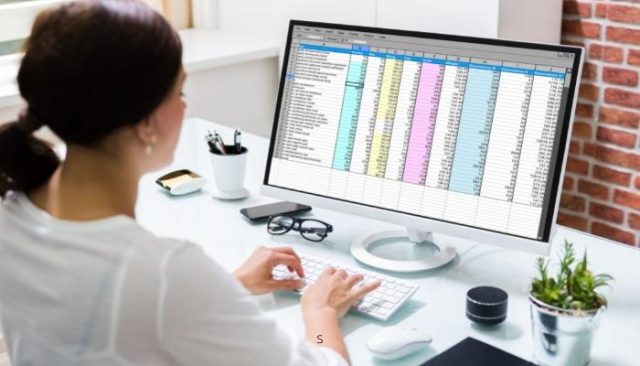 Even when downloading budgeting apps are a convenient and quick way to reach financial goals, some people prefer the old-school ways. For such people creating a spreadsheet is the right tool to satisfy their needs to set financial goals and keep track of their finances. Creating a spreadsheet is simple and can also be very motivating to keep you on the right track.
To make a spreadsheet, one needs to set short-term or long-term goals and according to those goals make categories for each savings goal. For each goal, there can be a header for the "approximate amount needed", "achievement data", and "Monthly amount to save". These are the most common yet important categories for each goal. However, these can also vary from person to person following a specific goal.
The goals created on the spreadsheets should be specific, measurable, attainable, and time-bound. Some good examples would be, a short-term goal like buying a new car and a long-term goal such as saving for retirement.
Additionally, immeasurable and unattainable goals without deadlines may not have the much-needed motivation and can result in being side-tracked. Nevertheless, creating spreadsheets is a very helpful tool for setting financial goals.
#3. Use a Visual Tracker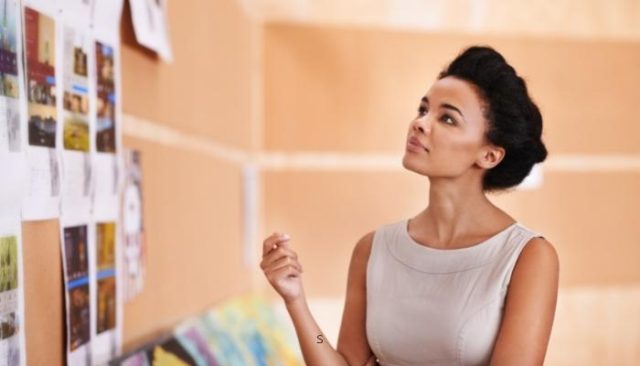 Visual motivation works well for some financial goal seekers. Any kind of visual tool which is right in front of us gives us a constant reminder to reach our goal. Similarly, a visual tracker works for this purpose perfectly. These visual trackers are printable sheets that are also available for free on many online platforms or can be bought from online stores like Etsy.
The visual tracker sheets are like notes that we keep near our sight. It provides a complete financial picture so that we can keep track of our monthly budget, emergency fund, bills, down payment, and savings goals constantly. With the help of a visual tracker, it is difficult to forget to pay monthly bills or make unexpected expenses.
The visual tracker is the perfect tool to stay focused, make progress, and achieve the ultimate financial goals. Moreover, it is also very easy to make any changes in these goals when circumstances change or any unexpected event turn up, affecting the overall cash flow. Consequently, a visual tracker is surely a handy tool to have around while keeping track of money goals.
#4. Make it a Habit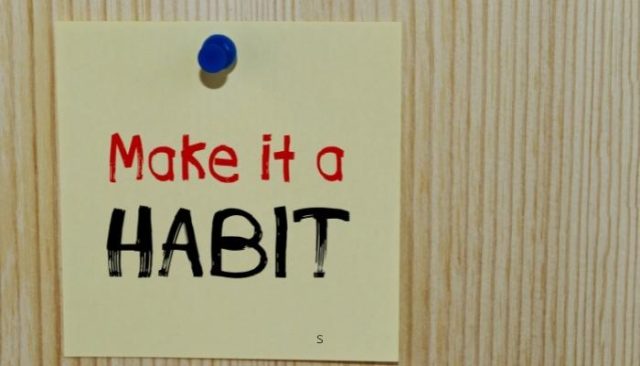 No matter which tool you choose the important thing is to use the tool productively and regularly. Many a time we make plans and commitments however when the time comes for execution, we lack motivation. To make any changes in our lifestyles, it is crucial to have consistency and habit formation without which it is impossible to achieve any goal.
Similarly, to achieve financial success some steps need to be followed. The first step is the commitment that one do to themselves to achieve any financial goal. The second step is to plan how you will achieve that goal and the last but the most important step is to work on the execution of the plan with so much consistency that it becomes a part of your daily routine.
So ideally, if anyone wants to keep track of their money goals need to make a habit of doing it regularly. For instance, making a habit of checking our spreadsheet or visual track at a particular time every day or checking the budgeting apps before going to sleep. Hence, no matter which tool you use make it a part of your life only then you would achieve your ultimate goals.
#5. Meet with your Family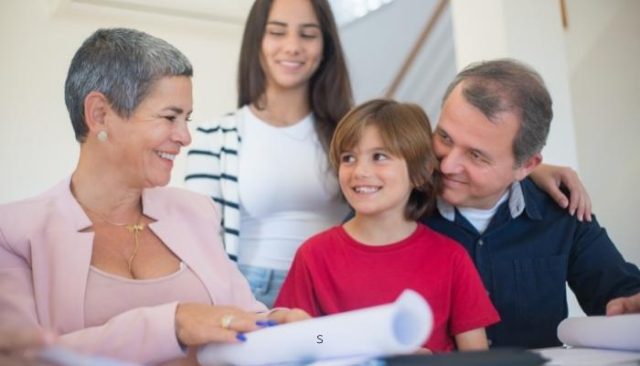 For any kind of budgeting plan, it is important to consider other members of the family. Any financial plan that one makes in a household requires cooperation from each member of the family. For this reason, to reach the financial goals one needs to gain the trust and confidence of the entire family.
One way of gaining this trust is through communicating the financial plans and discussing the set goals with the family. One needs to set clear expectations so that each member could contribute effectively towards reaching the financial goal and would participate in tracking it as well.
To keep up the enthusiasm of each member be it your partner or the children in the family, one needs to involve everyone as stakeholders in reaching the financial goals. Nonetheless, it is also equally important not to obsess over money or become too rigid in these discussions which could result in distress for the entire family.
#6. Find an Accountability Partner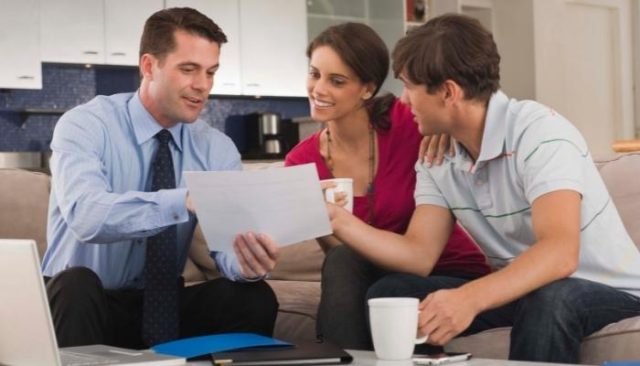 The key to reaching your financial goals is motivation. No tool or strategy can work if the individual lacks the motivation and will to achieve the target. Consequently, if one is looking to accomplish any milestones effectively, then one needs to find a source of motivation. Sometimes the motivation comes from within but mostly a partner be it your spouse or a friend becomes the source of motivation.
Similarly, managing personal finances and keeping track of it often requires assistance. Assistance in terms of someone who is there to provide constant motivation and also sometimes acts as a financial advisor. For this reason, finding the right accountability partner is important to help you track your money goals.
The best and most logical accountability partner could be your spouse as there would be no conflict of interest and both would work sincerely to achieve the shared goal. However, a hired financial advisor could also be a good option.
Moreover, a certified financial planner is a good choice for those who need continuous guidance and apprising. The advisor would constantly remind them if they are making progress or facing delays and could also be their investment adviser in case of any financial setbacks.
#7. Celebrate Wins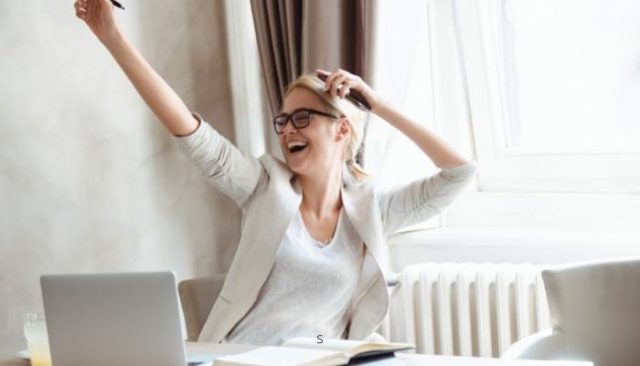 Since there is a lot of stress on motivation in keeping track of your budget, rewards can ensure motivation to a great extent. Observing your progress towards your goal and celebrating small wins could exuberate your performance and boost your momentum towards reaching your goal.
Another advantage of celebrating wins is that it will encourage you to constantly track your progress. It is human nature to look for a reason to celebrate more often. Consequently, the expectation of reward will entice you in reaching your milestones quickly and track the overall process more frequently.
However, it should also be kept in mind that giving small treats for the sake of motivation is the motive. Celebrating the wins lavishly can be counterproductive and the whole point of saving and budgeting would go in vain. Thus, the rewards should be chosen wisely only then would give the expected results.
Featured Investing Broker of 2022
Broker
Best For
More Details

Advanced Non US Traders
Read Review




securely through Avatrade website




Intermediate Non-US Traders


Read Review





securely through FXCC website






Overall Broker
Read Review





securely through Forex.com website




Professional Forex Traders

Read Review




securely through Interactive Brokers website



Broker
Best For
More Details

Advanced Traders
Read Review




securely through Tradestation website




Intuitive Platforms


Read Review





securely through Tradier website




Powerful Services at a Low Cost
Read Review





securely through Tradezero website




Professional Forex Traders

Read Review




securely through Interactive Brokers website



Best Forex Training Course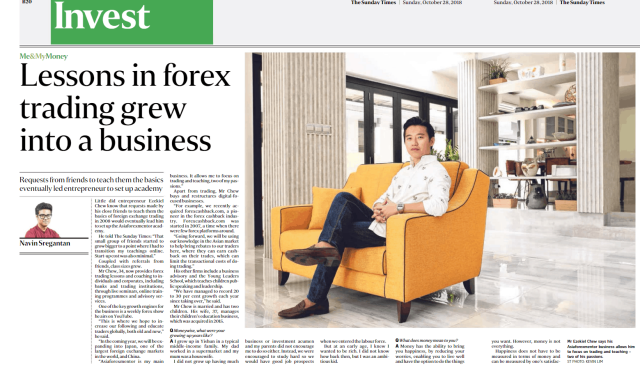 The forex market is considered to be the most profitable market in the world due to the liquidity of its high assets. As a result, everyone including individual retail traders to large investment cooperation looks for opportunities to invest and earn profits through the forex market. However, making considerable returns is not so easy and takes years of trading experience and training.
However, for all forex traders, the search for forex training and expert advice is over. The Asia Forex Mentor Proprietary One Core Program is the best and the most reliable forex trading course in the market. This program is extremely comprehensive keeping in mind all the knowledge and skills that may be required by a fore trader at any step of the trade, be it at a beginner's level or advanced level.
The developers of the Proprietary One Core Program are not just ordinary traders but are financial experts equipped with research-based trading strategies. These trainers have years of experience behind banks and successful trading institutions. As a result, these experts have come up with an effective trading course that helps traders to earn as high as six-figure profits per trade.
The logical power of mathematical probability makes it possible to get such high returns. But this strategy is not something that is learned quickly. Such proven strategies require experience and training, which the trainers of One Core Program possess. This program revolves around financial experts equipped with research-based trading strategies leading to unbelievably successful results.
| RECOMMENDED TRADING COURSE | REVIEW | VISIT |
| --- | --- | --- |
| | #1 Forex, Crypto and Stocks trading course. Ranked most comprehensive by Investopedia and Best by Benzinga. Free to Try! | |
Conclusion: Smart Ways to Track your Money Goals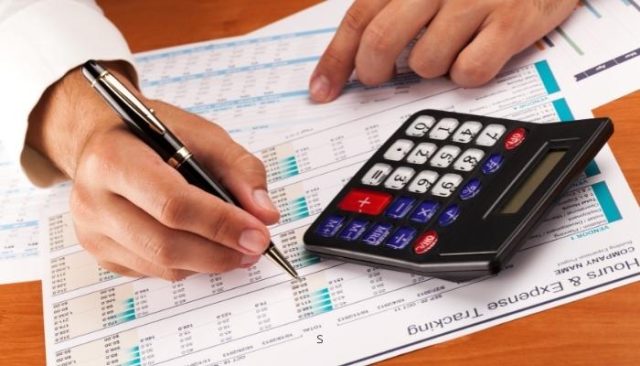 The initial and most crucial step in creating and executing a financial goal plan is to analyze your money attitude. Are you facing financial problems or want to change your financial situation for the future? Do you think that you have the capability and determination to change the way you make financial decisions? Do you think you can achieve something worthwhile by changing your money management behavior?
These are the questions one should ask oneself before planning for any financial goals. More than any tool or strategy, it is the motivation to change your financial status that is needed to make any change. Once you have the determination and will to achieve your target then consider half of the battle already won.
Furthermore, once you make up your mind, then comes the execution of the plan. Make the budgeting strategies smart (specific, measurable, attainable, relevant, and time-bound). Next, separate the financial goals into three categories of time short-term, mid-term, and long-term, then work on them to accomplish your goal.
The last and the most important step in the process is to monitor your progress. Here you can use various tools to help you with this task like budgeting apps, spreadsheets, visual trackers, etc. Keep in mind that all the motivation, planning, and strategies can go in vain if you do not keep track of your money goals. Make sure you are hitting the benchmarks successfully.
Smart Ways to Track your Money Goals FAQs
How do you keep track of your financial goals?
There are many ways to keep track of your money goals efficiently. One should choose strategies and tools which appropriately suit their personality and would be easy to use on daily basis.
For example, a teenager would prefer to monitor their financial progress with the help of using some effective budgeting apps. Since it would be more convenient for a teenager who uses their phones most hours of the day, to keep an eye on their notifications and daily budget.
On the other hand, some people prefer the old school spreadsheets to fill the data themselves and keep them updated with their progress and setbacks.
However, there would also be some people who would go for two or three strategies at the same time like hiring a financial advisor as an accountability partner, discussing the budget with family, and using a visual tracker simultaneously.
What is a smart goal for money?
SMART is an abbreviation given for a combined strategy of financial goals. SMART means making financial plans which are specific, measurable, attainable, relevant, and time-bound. SMART goals are more likely to be accomplished and would help one to achieve their goals successfully.
On the other hand, even if one of the characteristics is missing from the SMART strategy then there are chances that you may struggle to achieve your goal. For example. if the plan is not specific or narrowed down then it might seem too far-fetched and would lack motivation.
Similarly, any plan which is not measurable, attainable, or time-bound would be directionless and would not be executed. On the other hand, if it is not relevant then it would lose its purpose.
How can I track my financial progress?
There are many tools to track your financial progress. You can choose any one tool that complements your personality like a budgeting app or a spreadsheet.
Similarly, you can also combine two or three strategies at the same time if that is something that works for you. There are no hard and fast rules when it comes to choosing the strategy to track your financial progress.
For some people, a small visual tracker would be sufficient to help them in keeping track of their money goals. On the other hand, many individuals can go the extra mile and download a budgeting app, keep planners and visual trackers and at the same time hire a financial advisor to make meaningful progress in their mission towards financial success.
| RECOMMENDED TRADING COURSE | REVIEW | VISIT |
| --- | --- | --- |
| | #1 Forex, Crypto and Stocks trading course. Ranked most comprehensive by Investopedia and Best by Benzinga. Free to Try! | |
Like this Article? Subscribe to Our Feed!
Wilbert is an avid researcher and is deeply passionate about finance and health. When he's not working, he writes research and review articles by doing a thorough analysis on the products based on personal experience, user reviews and feedbacks from forums, quora, reddit, trustpilot amongst others.