5 Best Portfolio Analysis Tools in 2023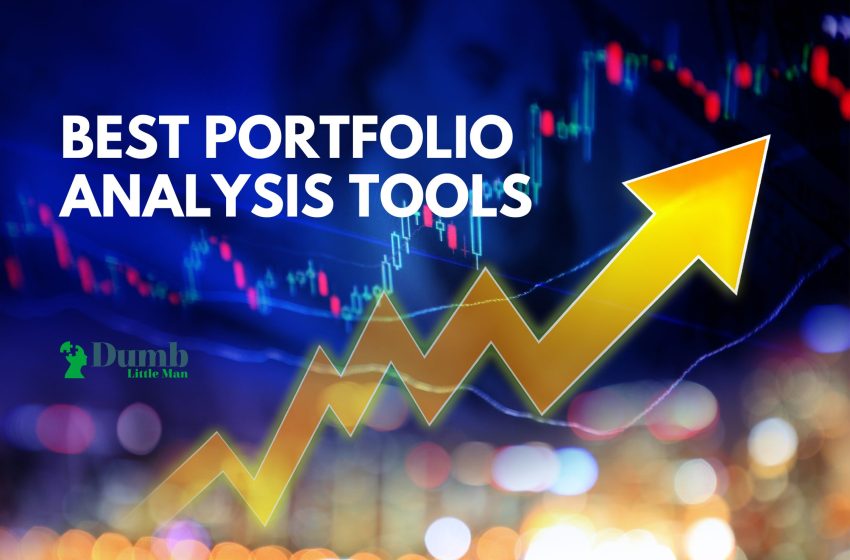 Want to jump straight to the answer? The best forex brokers for traders are Avatrade and FXCC
The #1 Stock and Forex Trading Course is Asia Forex Mentor
Have you ever wondered how some investors always pick the right stocks? There's no magic formula, but one of the things they probably do to make the best investment decision is understanding their investment portfolios.
So, if you also want to make wise investment decisions, you should consider using the best portfolio analysis tools and software.
You must be wondering what investment portfolio analysis tools do? Well, in short, portfolio analysis tools help investors to understand and monitor their investment portfolios. By doing so, investors can make more informed decisions about where to invest their money. Let's look at the 5 best investment portfolio analysis software you can use in 2023.
5 Best Portfolio Analysis Tools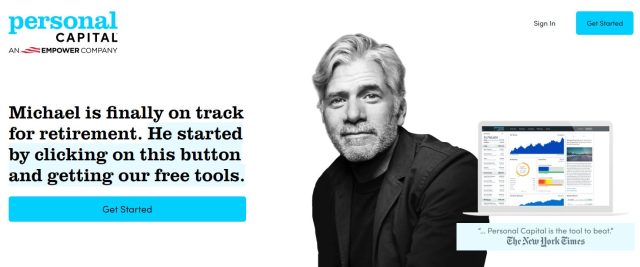 Personal Capital is a well-known personal finance app on the market. As a user of this portfolio analysis tool, you will overlook your financial situation. Not only that, but it also suggests to its users what changes would be highly beneficial to improve their financial goals. It also enables the users to sync all their financial accounts like loan bank accounts, credit cards, taxable investment accounts, and saving accounts, along with tax-sheltered retirement accounts.
Once all your financial accounts are in sync, the tool analyzes if the accounts' conditions are on the right track or not by using a specialized algorithm. It also helps you determine how you can reach your financial goals.
It also features an investment checkup tool that is very useful for investment portfolio analysis. Even though this tool doesn't support detailed analysis, it can still easily track your investments and guide you about their performance or success.
One of Personal Capital's most prominent and impressive features is its retirement planning features. It is because of this feature that it is referred to as the best retirement planner. It helps you determine the amount of money you will need for retirement or whether you are on track or not.
You can avail of Personal capital for free, but if you opt for their professional financial advice or investment advisory services, you need to pay a fee of 0.49% to 0.89% annually, depending on your investment.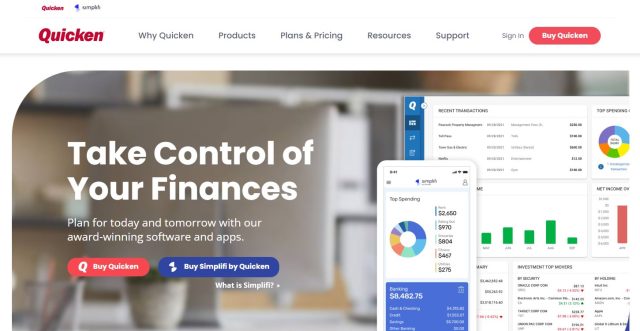 Quicken Premier is another excellent portfolio analysis tool that is best for rebalancing. It comes with all the essential features you will see in the other investment analysis tools mentioned in this list. It enables you to track your investments and ensure they are on the right track and performing better than the others. Also, you can make adjustments depending on the risk data.
The best thing about Quicken Premier is how it analyzes the financial accounts. It will help you see the overall picture of your personal finance. This way, you can make better decisions about where you should invest your money and how you can reduce your expenses. Moreover, you will get all the financial metrics, including return on investment, and internal rate of return, in one place for single or multiple investment accounts.
Quicken Premier helps you compare your portfolio to the target allocation through interactive charts. This feature allows you to analyze your assets and enable you to determine if your portfolio is in balance or whether it requires any changes. This tool is sold as software that needs regular upgrades. The most recent version costs you $47.88 to $107.88 per year, depending on your chosen package.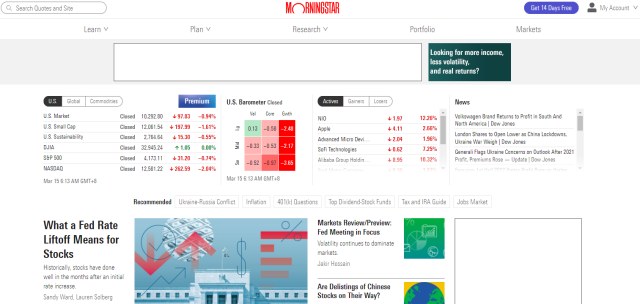 Morningstar is a trusted and quite popular investment research firm and also deals in highly functional investment tool suites. There is a chance you might have come across this efficient investment analysis tool if you have ever invested in exchange-traded funds, stocks, bonds, or mutual funds.
Like other efficient portfolio analyzer tools, this portfolio manager enables you to track and analyze the investment performance of a portfolio conveniently. Moreover, it provides tools to assess your asset allocation and analyze your asset classes to diversify your portfolio performance so that you can achieve your financial goals.
Pro users of Morningstar Portfolio Manager can also use Morningstar's X-ray tool. These are undoubtedly some of the best opportunity screeners in the market, and all the users of this tool benefit highly from the great features. Pro users can find different types of opportunities at a glance, whether viewing ratings, expert analysis, or benchmark comparisons.
With this investment portfolio manager, you also get access to the form's research which makes it different from all its competitors. Being a pro user, you can access the company's research assets according to your interests and requirements. Also, premium memberships are available at $34.95/month or $249/year. However, you can opt for a 2 or 3-year program at $399 to $499, respectively. You can start with a 14-day free trial to check out all these features without obligation.
Broker
Best For
More Details

Independent Research, Ratings, and Tools
Read Review

 




securely through Morningstar website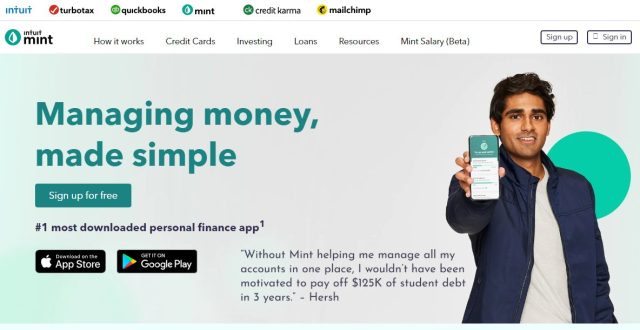 Mint is one of the best personal finance apps and analysis tools for basic investment tracking. Like Personal Capital, Intuit Mint lets its users sync their financial accounts. As a user of Mint, once you have synced your accounts, it provides tips that can help you improve your financial position. So, it is time to get Mint if you are looking for efficient advice to improve your financial condition.
Mint is the most straightforward investment analysis software with its optimum performance features. With this application, you will get essential investment tracking services. This provides you with a clear view of your investment performance. It also guides you about what risks you have within your portfolio and which one of your assets is performing well.
With the financial advice, tracking information, and factor analysis this portfolio analysis tool provides, you can easily make beneficial changes to your portfolio. If you succeed in making positive changes, you will significantly benefit from this app and its information. In addition, you can use Intuit Mint, including all the app features, free of cost.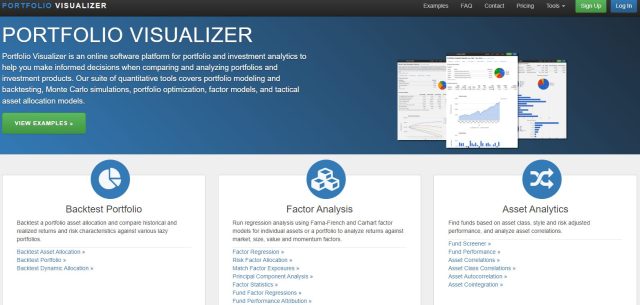 Portfolio Visualizer is one of the best portfolio analysis tools and has every feature you might need. Even though the wide variety of features might seem a little overwhelming initially, they are highly beneficial once you get your hands on them. This tool is one of the most in-depth portfolio management tools and is easy to use. One of the most prominent features of this portfolio analyzer tool is its portfolio tracker and access to the financial advisor.
Portfolio Visualizer does everything from balancing the asset allocation and analyzing if the portfolio assets align with the risk tolerance. It also analyzes your asset class and determines the best and worst performers. This tool is also excellent at backtesting, enabling you to study the new strategies concerning the historical data. With this, you can quickly determine whether the new strategy will perform nicely and whether you need to reconsider.
Monte Carlo simulations help determine the success of a new strategy. Also, this exceptional tool can backtest three new strategies at a time. You can avail of this tool in three versions. You can access Portfolio Visualizer for free (with limited features). However, the basic subscription plan charges $228 annually, while the Pro subscription plan costs $468 annually.
How To Choose the Best Portfolio Analysis Tools?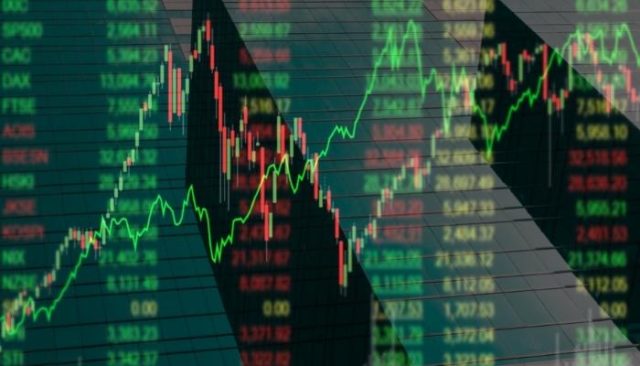 If you want to choose the ideal portfolio analysis tools for you, there are certain things that you might consider and do not neglect your requirements. Once you have analyzed the services you want and the features you are looking for in the tool, you can choose the investment analysis software accordingly. Some things that you must consider while selecting the best portfolio analysis software includes:
Pricing and User Experience
You can choose the tool with a better suitable plan that fits your budget. For example, investing is about increasing your wealth, so spending too much on portfolio analysis software can harm you. Instead, choose the tool that provides a user-friendly experience for better understanding at a reasonable price.
Features and Capabilities
Various tools have different portfolio tracking and analysis capabilities. You can choose the tool with outstanding features and capabilities that can fulfill your requirements efficiently. Look for the tool that can tell you how to improve your overall portfolio and what changes you should make.
Optimization Tools
Some tools offer financial optimization tools like stock screeners. Such features make it easier to browse new investment opportunities. Also, some tools are explicitly designed to improve your financial being by suggesting suitable investments and changes.
Featured Investing Broker of 2023
Broker
Best For
More Details

Advanced Non US Traders
Read Review




securely through Avatrade website




Intermediate Non-US Traders


Read Review





securely through FXCC website






Overall Broker
Read Review





securely through Forex.com website




Professional Forex Traders

Read Review




securely through Interactive Brokers website



Broker
Best For
More Details

Advanced Traders
Read Review




securely through Tradestation website




Intuitive Platforms


Read Review





securely through Tradier website




Powerful Services at a Low Cost
Read Review





securely through Tradezero website




Professional Forex Traders

Read Review




securely through Interactive Brokers website



Best Stock and Forex Training Course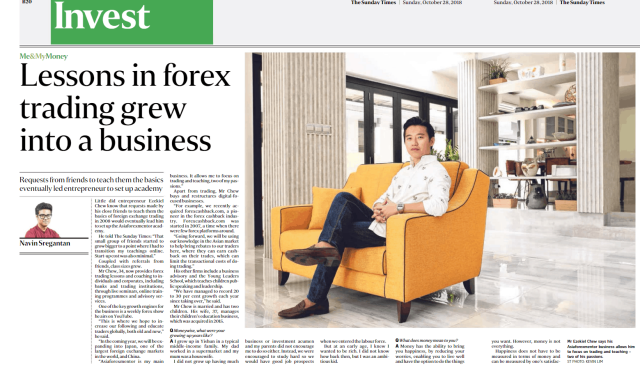 The Asia Forex Mentor course is a one-stop solution for all your forex trading needs. Ezekiel Chew has created the course, a professional forex trader and coach with over a decade of experience in the industry.
The course provides the tools and knowledge you need to start trading forex successfully. His foolproof technique explains how to trade forex like a pro in simple, easy-to-follow steps.
The course also includes detailed video tutorials, cheat sheets, and custom indicators that will make your trading journey a breeze. Opt for this course for a comprehensive forex education that will transform you into a profitable trader.
| RECOMMENDED TRADING COURSE | REVIEW | VISIT |
| --- | --- | --- |
| | #1 Forex, Crypto and Stocks trading course. Ranked most comprehensive by Investopedia and Best by Benzinga. Free to Try! | |
Conclusion: Best Portfolio Analysis Tools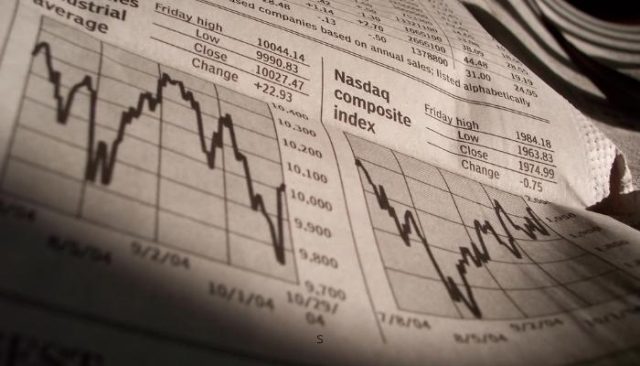 Different tools are designed and built with varying features of performance. Choosing the ideal investment analysis tool will become easier if you have analyzed your requirements. For example, if you want an in-depth analysis, you will need a different device than if you are looking to keep track of your portfolio performance.
As mentioned above, Personal Capital is one of the best tools to give you an in-depth analysis of your portfolio. At the same time, if you want to keep track, you can consider the tool Quickens. There are other various features as well that can help you make the right decision.
If you are looking for portfolio analysis software that can provide tips and suggestions to improve your financial being, you can consider more robust tools. Always prefer tools that promise to guide you to invest better for more significant returns. To choose the best tool, you should review the features, check the tools mentioned above, and determine what might suit you the best.
Best Portfolio Analysis Tools FAQs
What is the best free portfolio management software?
There are various free portfolio analyzer tools available in the market. However, the best one depends on your requirements and needs. Some of the most popular ones are:
Personal Capital
Quickens Premier
Morningstar Portfolio Manager
Which tool is better for portfolio analysis?
It depends on your requirements and what you need from the portfolio tracker. For example, Morningstar Portfolio Manager is the best tool for in-depth analysis. On the other hand, if you are looking for a tool to keep track of your investment performance, Personal Capital is ideal. You can also choose Quickens Premier for long-term portfolio analysis.
| RECOMMENDED TRADING COURSE | REVIEW | VISIT |
| --- | --- | --- |
| | #1 Forex, Crypto and Stocks trading course. Ranked most comprehensive by Investopedia and Best by Benzinga. Free to Try! | |
Like this Article? Subscribe to Our Feed!
Wilbert is an avid researcher and is deeply passionate about finance and health. When he's not working, he writes research and review articles by doing a thorough analysis on the products based on personal experience, user reviews and feedbacks from forums, quora, reddit, trustpilot amongst others.