8 Best Metaverse Architects in 2023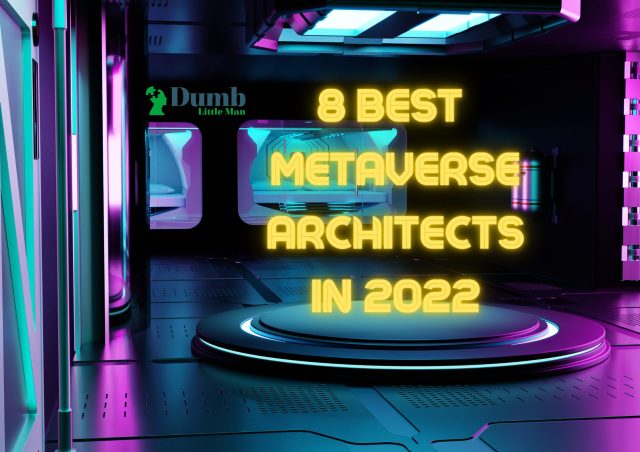 The #1 Crypto and Forex Trading Course is Asia Forex Mentor
Let's accept that we're all fascinated by the metaverse and the possibilities it holds. This enthusiasm kicked off after Mark Zuckerberg unveiled it in October 2021. However, how well are you familiar with architecture using metaverse? And do you want to know the best metaverse in architectural design?
Come along with us in this article to learn about metaverse architects. What's more? We'll introduce the eight best metaverse architects. Let's get to it!
8 Best Metaverse Architects in 2023  
#1. Team Intelligence
Team Intelligence is an established pioneer in the metaverse world. We deal in real-estate NFTs & Metaverse design, with a vision of a design future with boundless potential in the digital world. Team Intelligence handles NFT Architecture Projects and offers A – Z Meta architectural services, from design to NFT development and marketing.
We also deal in infographics, 3D virtual reality, and video rendering. The team comprises a multinational group of architectural visualization experts. Our multi-faceted company has offices all around the world and visualizers on staff.
In handling a client's metaverse projects, Team Intelligence carries out market research, design variation, facade design, and selects the best materials. They then conduct a detailed parametric 3D modeling of the exteriors/interiors or the relevant spaces related to the client's project. We work with you to add value to your initiatives and help you communicate your thoughts. Individualized attention, technological innovation, and a highly qualified architectural staff help us achieve this.
Once a model has been created for the client's project, Team Intelligence integrates it into a VR application so that the client can get immersed in their project and get a first-hand experience.
Team Intelligence aims to eliminate the isolation and workforce separation that results from remote work, especially in this new world of virtual employment. To achieve this aim, they focus on delivering better levels of social interaction, mobility, and cooperation.
#2. Metaverse Architect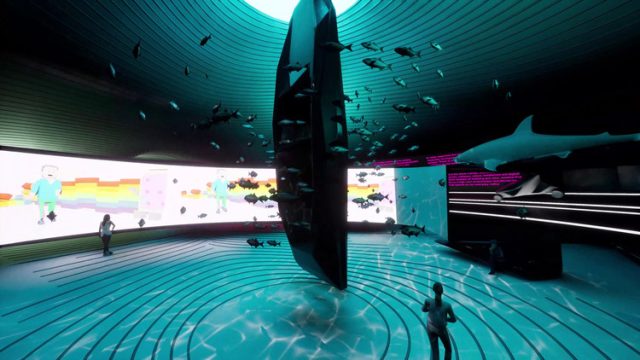 Metaverse Architect is a Metaverse 3D modeling and game development firm. Metaverse architects are geared towards providing access to design for Decentraland (blockchain virtual world). Using a creative and engaging approach brings your brand to the virtual world.
The metaverse was initially imagined in science fiction novels such as 'Snow crash.' Then it manifested in projects such as 'Second Life.' Today, games like Roblox have proven that the approach is viable. Real estate ownership is changing thanks to blockchain metaverse developments.
On the metaverse, fresh business models are emerging as technology advances. These architects specialize in creating metaverse real estate that generates a profit for you. The team of game developers, architects, and digital entrepreneurs is ready to help you launch your metaverse business.
With a steady stream of new and recurring clients, metaverse always gives its architects contract-based projects to work on. However, it ranges from mansions to superyachts, conference halls, futuristic HQs, indoor/outdoor furniture, and even digital fashion.
#3. Zaha Hadid (ZAHA)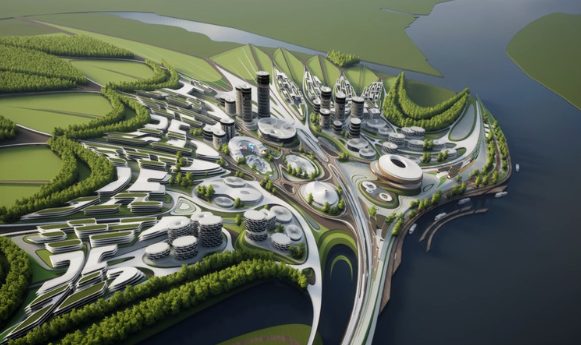 Zaha Hadid Architects (ZHA) delves into the metaverse with ideas to launch a virtual world of curved architectural shapes. With its trademark futuristic, curving building form, Zaha Hadid Architects created a cyber-city. ZHA will launch Liberland, an unrecognized libertarian microstate. Libertarian is between Croatia and Serbia. And it was founded by Czech right-wing activist Vt Jedlika in 2015.
Zaha Hadid Architects teamed up with PUBG Mobile to build a virtual world. So, gamers worldwide may engage in gaming, and thus, it is a realm where up to 100 people battle it out in a visual and technical arena.
#4. Voxel Architects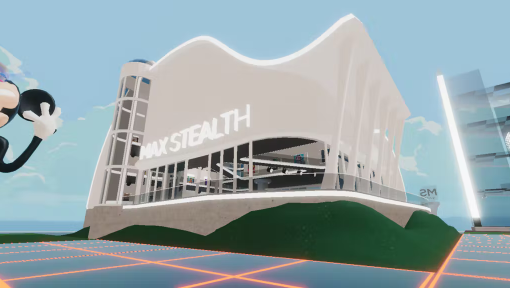 Voxel architects are a group of enthusiastic artists in virtual reality, blockchain technology, and digital art. Voxel has exceptionally skilled design professionals and architects who work in the automobile industry. Its architects create a "mystical" virtual world, the final event of Metaverse Fashion Week. Auroboros, a digital fashion company, has partnered with this architecture studio.
They spend time and resources creating an aesthetically appealing and functioning virtual world for everyone to use. Voxel always provides the most satisfactory goods on time and without compromise. They construct any project, regardless of its scaling clients or difficulty.
#5. Noor Architect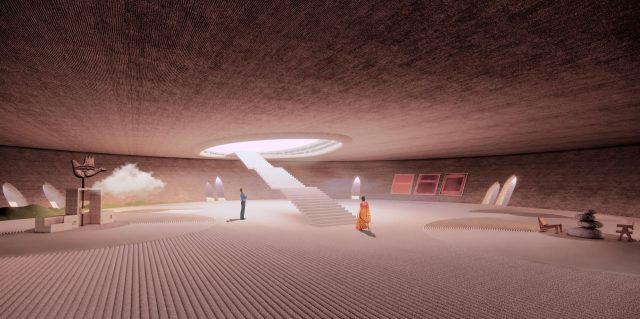 Noor Architect enters the metaverse with a digital structure studio and 'post-architectural' experiments. NOOR is a multidisciplinary firm specializing in urbanization, architecture, interior design, product design, and photography. They strive for design excellence by defying tradition and experimenting with materiality. Thereby integrating traditional crafts with cutting-edge technology.
Noor's team of 800 architects, engineers, and interior designers collaborate across 12 market segments from offices in Canada, the United States, the United Kingdom, and the United Arab Emirates. Its vision is to provide socially, ecologically conscious, and economically beneficial architecture and engineering design solutions. So it can help customers accomplish their commercial objectives. They also contribute to sustainable and healthy environments across the world.
For over 85 years, Noor has been growing its reputation for innovative design. It was founded in 1938 by Canadian Architect John B. Parkin. With ecological stewardship, humans, the power of technology, and the quest for quality in the built environment, Noor keeps progressing in design.
#6. Bjarke Ingels Group (BIG)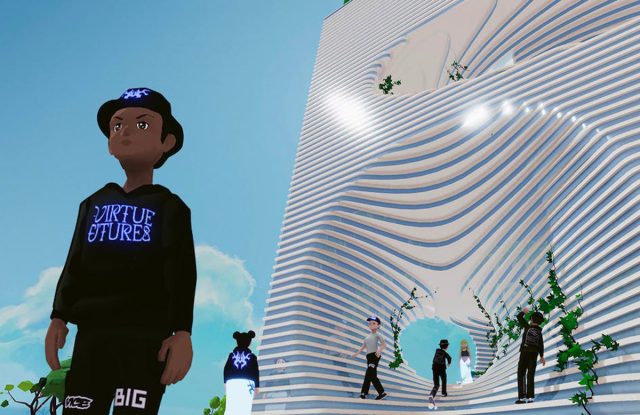 Bjarke Ingels Group, popularly called BIG is a Copenhagen and New York-based architectural, urban, science, and development business. Its practice results from a rigorous examination of how modern-day life develops and evolves. West 57th Street in Manhattan, the Kimball Art Center extension in Utah, Grand Bay Miami in Miami, the Danish National Maritime Museum in Helsingr, and the Danish Pavilion at the 2010 Shanghai Expo are just a few of the worldwide projects that the agency is working on.
The Bjarke Ingels Group accomplished a landmark architecture project: among its first projects in the metaverse workspace. This is called the viceversa, and it's a new virtual headquarters built for Vice Media Group (VMG) on decentraland architects' open digital world platform.
#7. PIICO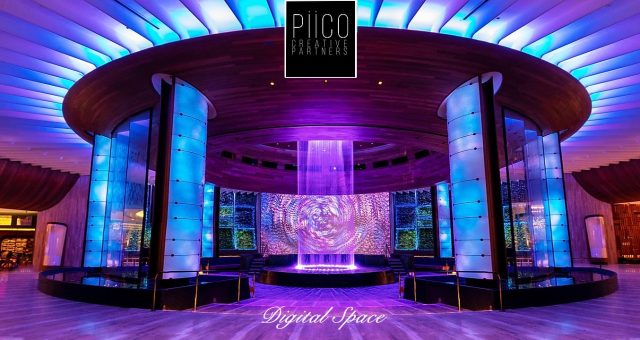 Pico Velásquez is an innovator, virtual architect, and media director. Founder and CEO of PIICO, an architectural and virtual production studio that uses virtual, dynamic, and game-based learning experiences to bring art, learning, and social/environmental impact programs to a wider audience.
PIICO is a cutting-edge digital community that merges real-life and virtual worlds. By creating experiences, worlds, and systems that cross this junction, PIICO connects individuals, brands, and businesses to the metaverse global community and economy.
As a Global Director/ Creative Director, Pico has worked on mega projects like the canopy geometry for Google's new HQ at BIG. Pico also worked on the multimedia memorial Elysium for Cirque du Soleil founder, Seminole Hard Rock Casino Oculus with Rockwell Group, and the environmentalist multiplayer video game Superforest.
#8. Grimshaw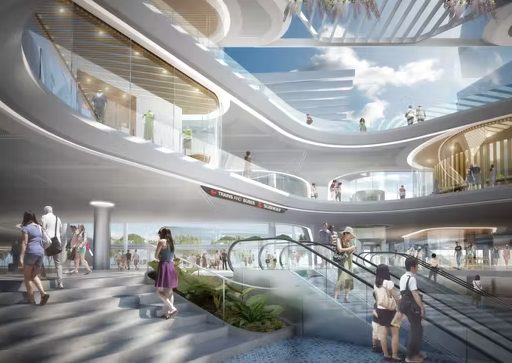 Grimshaw is one of the best metaverse architects. It has been selected to design its first-ever blockchain project for the upcoming metaverse platform, pax.world. This is a notable breakthrough in the development field of digital architecture.
The firm's contribution to metaverse architecture will be free of prior earthly constraints such as building physics. And it will draw on the lessons learned by team members who have been paying attention to office design difficulties and the emergence of crypto-funded digital worlds over the last two years.
Featured Investing Broker of 2023
Best Crypto and Forex Training Course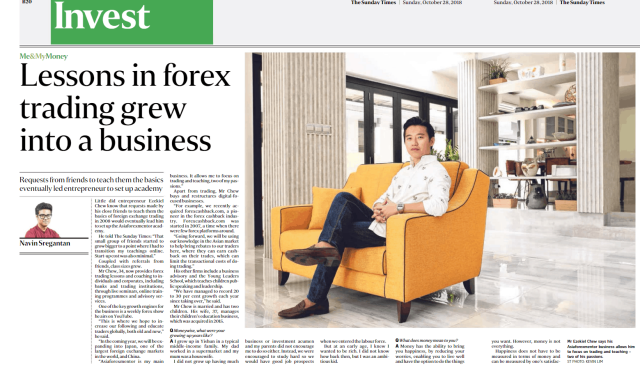 Asia Forex mentor is the best forex trading course in Asia. The course is designed to let you earn while you learn. You will be able to trade forex with a professional trader's help and make a profit.
They've trained thousands of people in Singapore and different places around the globe from USA, Uk, Hong Kong, India, Indonesia, Japan, Malaysia, Vietnam, and other countries around the world.
Ezekiel Chew's teaching method is built on return on investment, where you invest $1 and receive $3 in return. It's not about weird strategies or spectacular techniques. Professional traders and financial organizations use his authorized system.
He is the man behind the scenes of various institutions' successes, notably DBP, the Philippines' second-largest state-owned bank with more than $13 billion in assets. He has simplified his course to the point where children may understand it as young as seven and eight years old. And if they can grasp it at such a young age, anyone willing to put in the effort may master this strategy.
This method is so effective that it has resulted in several full-time traders joining the program with little or no initial trading experience.
Conclusion: Best Metaverse Architects In 2023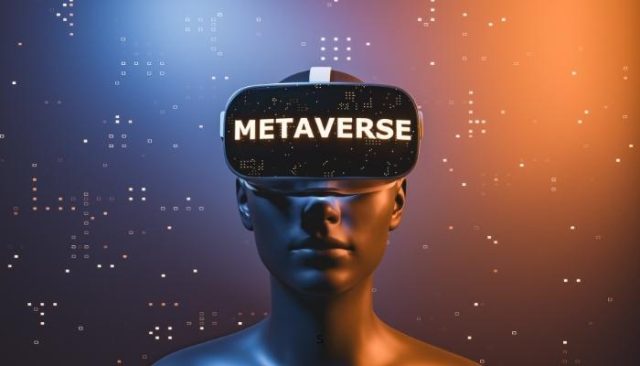 Having read all you need to know about architecture in the metaverse, you need to start exploring. However, all you need do in architecture is to keep investing time, dedication, skill, and a genuine desire for knowledge.
Meta is now fielding queries from companies interested in establishing a physical presence in the digital world. Of course, the metaverse is growing and expanding.
Fellow architects, are you ready?
Best Metaverse Architects In 2023 FAQs
What Is A Metaverse Architect?
A metaverse architect is a 3D modeling and game development firm. It is a virtual world accessible online. Metaverse architecture combines mixed reality, virtual reality, 3D holographic avatars, video, and other kinds of communications technology. Apart from other social media sites, the metaverse platforms allow people to interact with each other.
Individuals communicate using avatars – virtual reality technology. In addition, the metaverse enables us to use our sight, hearing, and feel to combine digital items into the real world. Therefore exploring fully immersive 3D settings at any time. Mark Zuckerberg, the co-founder of Meta, formerly called Facebook, described the metaverse as an online growing community.
Furthermore, as a Metaverse Architect, you will be a vital member of a digital community and a key contributor to the expansion of Metaverse Cooperative. On top of that, the metaverse community is free for individuals to do whatever they like. So they can study, play games, and mingle.
Mark Zuckerberg announced metaverse as the start of a new age of architectural design. Hence, he predicted that it would extend to 1 billion people in the near future. Though, this new world will not appear out of thin air. Therefore, metaverse architecture guarantees that the metaverse is accessible and vernacular.
Can Architects Work In The Metaverse?
Yes, an architect can work in the metaverse for different clients. The meta-universe is a region full of opportunities for metaverse architects. It is a paradise free of real-life constraints. Clients that wish to acquire unique assets based on NFT can use an architect to create personalized designs.
Architects can also create and market a range of digital assets. These are; towns, virtual buildings, virtual land, sculptures, point clouds, and materials in virtual worlds, virtual video game design. They develop metaverse design for expanding the virtual real estate market.
However, this is similar to the job of video game or film artists. They can create a "software" that enables users to produce multiple solutions by modifying factors. One of these factors is the Houdini digital assets. A larger group of game designers and programmers might form an architectural design team. In addition, architecture in the metaverse may need to learn new skills.
Architects in the metaverse need 3D models and combine professional expertise from various professions. It could be a user interface, web development, and even game design. A meritocratic and leveled approach to learning is one of the major benefits of the internet. However, being a Metaverse architect is not contingent on your age, and neither does it depend on country, relationships, skin color, gender, or sexual orientation.