Merrill Edge Review: Is it Best for Retirement Savers?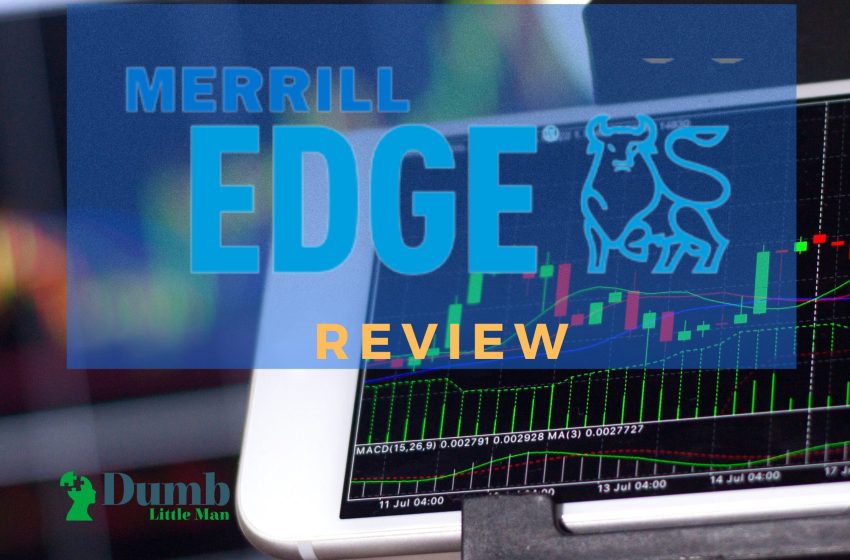 Want to jump straight to the answer? The best Stock Brokers are Tradestation and Tradier
The #1 Stocks and Forex Trading Course is Asia Forex Mentor
Although retirement may not be on your mind right now, it's critical to begin saving as soon as possible: the longer time your money has to grow, the easier it will be to assist you in achieving your goal.
Merrill Edge is a company based in the United States that was founded in 2008 and has been in existence for 14 years. Merrill Edge is a regulated brokerage firm. Merrill Edge is regulated by the Financial Conduct Authority (FCA), Financial Industry Regulatory Authority (FINRA), and Securities and the Exchange Commission (SEC) and is subject to their oversight.
It is ideal for those who want to save for their retirement. It includes a Personal Retirement Calculator that allows you to see a prediction of your savings to determine if there is a gap between what you have and what you'll need when you retire and then alter your approach as necessary.
In this article, we will compare it to other online brokers and explain how it works to help you understand this platform. Let us examine them more closely.
Merrill Edge Review: What Is Merrill Edge?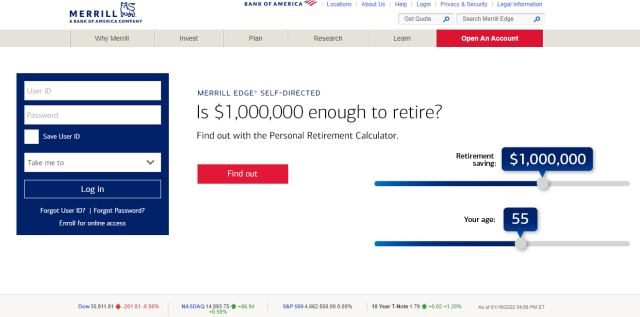 Merrill Edge stands for its comprehensive research and no account fees trading platforms. Merrill Edge is a result of Bank of America's purchase of Merrill Lynch, and it's evident that the parent corporation has gone to great lengths to ensure that clients who use both services have a consistent experience. With a single login, you can access your America's bank accounts and Merrill Edge accounts, and real-time transfers swiftly shift money between them.
Merrill Edge has a strong blend of solid research and affordable pricing that appeals to active traders. like many other online brokers, uses a trading platform that can only be accessed via a Merrill edge website browser or the Merrill Edge mobile app.
It is a wonderful option for beginners, people interested in Merrill guided investing, and those who want to combine their banking and investing experiences in one place.
| RECOMMENDED TRADING COURSE | REVIEW | VISIT |
| --- | --- | --- |
| | #1 Forex, Crypto and Stocks trading course. Ranked most comprehensive by Investopedia and Best by Benzinga. Free to Try! | |
How does Merrill Edge work?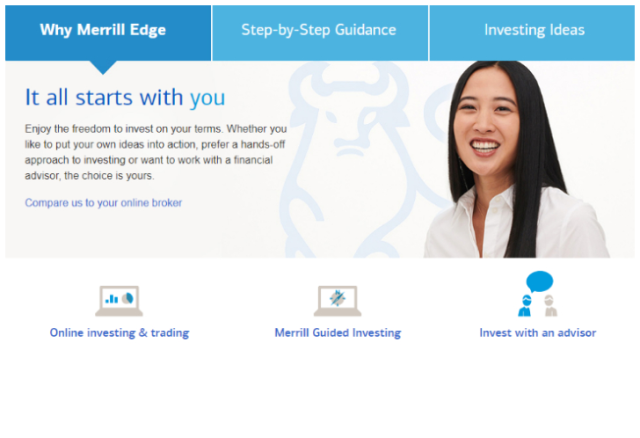 Individuals and corporations can open retirement accounts with Merrill Edge.  Individuals can open regular IRAs, Roth IRAs, IRA transfers, and rollover IRAs through this brokerage. In addition, establishing and maintaining an IRA is free. Starting with this platform is simple, especially if you already have a Bank of America account type. You may monitor your account balances, portfolio story, and direct market routing updates after signing on to the Merrill Edge website.
Accounts, ETF Trade, Merrill edge Research, Guidance & Retirement, and Help & Settings are the five tabs across the top of the screen that make it simple to identify research tools and services. Merrill profits from the difference between the amount it pays you and the amount it can earn on your cash balances. This platform makes money by lending your account's equities to short sellers. It doesn't give you a cut of the profits.
You can use the calculator to examine how changes to your savings goal, retirement date, and investment choices may impact the size of your retirement funds in the future. The Retirement Evaluator is a tool of this platform that allows you to rapidly integrate all of your Merrill investment information and simulate similar scenarios.
What are the Features of the Merrill Edge platform?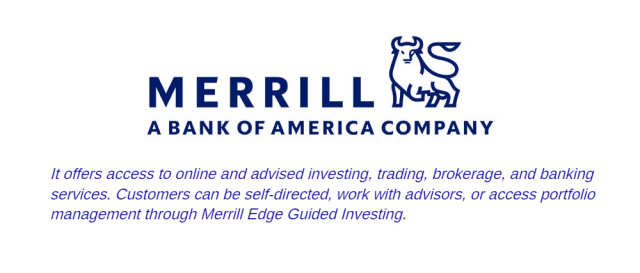 This platform offers the following top features.
MarketPro Trading Platform
Merrill's premium trading platform, Merrill Edge MarketPro, joins the fray, delivering many of the features that active traders have learned to expect from this platform. Its MarketPro allows you to establish watchlists, create trade alerts, and track your portfolio management in real-time. In addition, the MarketPro trading interface is significantly simpler and easier to use than the broker's basic trade platform, which can be difficult or even confusing to use.
Its interactive graphing tools leverage streaming data to create visualizations, allowing you to chart distinct technical assessment studies. You may drag and drop your choice to the layout which best suits your trading style on the fully customizable dashboard.  can also provide you insight into how a penny stock is trading as well as the kind of trader involved.
Portfolio Stories
This excellent feature displays your portfolio's past performance. The story style presents the highlights in an easy-to-understand language and format, similar to watching a brief, on-demand video. The story style also does an excellent job of visually displaying how much the fund will cost you with time, allowing you to compare funds simply.
Education
The Investor Education center at this platform starts  learning by asking you the question, "What would you like to learn?" There are three levels of investment to select from beginner, intermediate, and advanced. Plus there is also an option for the selection of topics which you want to learn. the topic which they provide are investing & markets, Nasdaq stocks, ETFs trades, options, mutual funds, Merrill edge's margin rates, and so on. You can then choose between articles, videos & webinars, courses, and calculators as your chosen learning style.
There's also the Morningstar-powered Merrill Edge Investing Classroom. You may learn about a variety of financial issues by taking a series of courses that cover everything from basic to advanced techniques.
Customer Service
It will give you both a phone number and an online chat service. The majority of the FAQs are available related to trading-related topics. Merrill Edge's phone line is open 24 hours a day, seven days a week for technical support and trading assistance. Calls begin with an automatic menu before being directed to a live person, with an approximate hold time of 90 seconds, according to Merrill Edge. Merrill Financial Solutions Advisors are available for in-person assistance at U.S. bank branch offices in most regions, or you can approach one by phone.
Security and Reliability
For mobile devices, biometric entry, such as a fingerprint scanner or face recognition, is necessary. Text, phone, and email access to a soft token for login and high-risk trade authorization. For the high-risk trade authorization, the SafePass card includes a device token. Lloyd's of London provides excess to  Securities Investor Protection Corporation (SIPC) insurance.   Merrill Edge claims there were no significant platform failures in 2020.
It further claims that in the last four years, Bank of America has suffered no financial products losses or any material consequences as a result of technological failures, cyber assaults, or other data or security breaches. Merrill Edge Customers can find further information about cyber risks in Bank of America Corporation's most recent Annual Report on Form 10-K, which was filed with the Securities and Exchange Commission. This platform will compensate you for "quantifiable monetary losses that occur in any of your Merrill Edge accounts due to unlawful third-party activity" under the company's Fraud Protection Guarantee
Merrill Edge Pricing and Plan?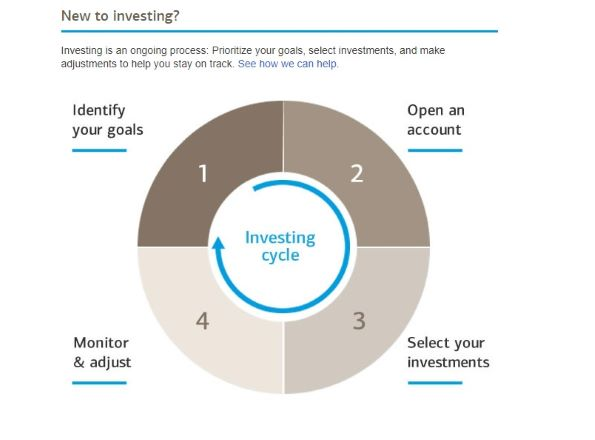 Merrill Edge, like other cheap online brokers, offers users an unlimited number of free ($0) stock and ETF trades. Options trades are only $.65 per contract. In comparison to other brokers, it also offers a cheap margin rate. There are no account fees for inactivity or account opening.
Merrill's tiered rewards system, which was recently upgraded, provides superior banking and advisory or brokerage services. Customers must have a three-month average aggregate balance of at least $20,000 to qualify for the Gold tier. Money market savings increases, credit card incentives, investment discounts, and other benefits are available through the America Preferred Rewards program.
Who is Merrill Edge Best For?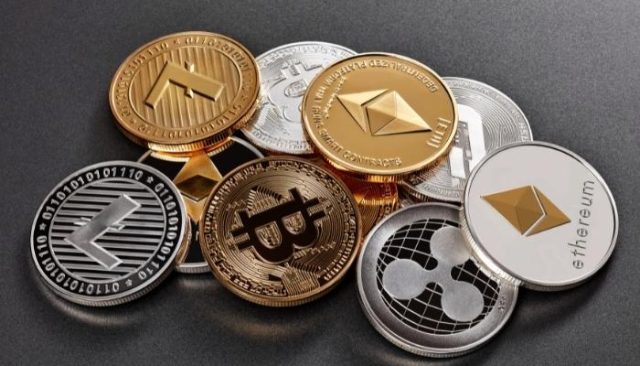 Merrill Edge gives regular investors on the Merrill Edge website access to all they need and more to manage their investment portfolio. Merrill Edge's MarketPro desktops platform, which is feature-rich and not ideal for day trading, is available for active traders.
Merrill Edge, as part of the Bank of America financial centers services portfolio, offers incentives via America's Preferred Rewards program, a seamless banking/investing experience, a wide range of educational opportunities, and outstanding in-person support.
In a nutshell, it's ideal for
Customers of Bank of America.
Customers with a high level of balance.
Investors in environmental, social, as well as governance issues.
Merrill Edge Pros and Cons
Pros
Comprehensive third-party research.
Incorporation with Bank of America
No stock and ETF commissions.
A variety of account kinds are available.
Cons
Advanced traders might find that there are fewer equities available.
Margin rates are greater than those offered by rival brokers.
Merrill Edge User Experience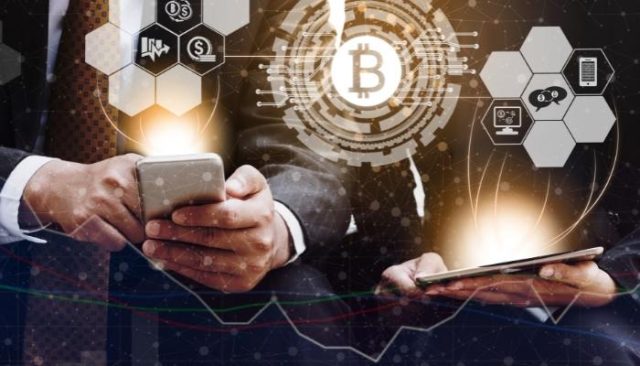 The Merrill Edge systems provide a simple and intuitive trading experience. Color schemes, font size, layouts, notifications, ETF trades defaults, and hotkeys are just a few of the customization possibilities available in MarketPro. MarketPro users can opt to "purchase" or "sell" at the current price by right-clicking the chart.
The Merrill Edge mobile app does not allow you to personalize many features. It is, nevertheless, well-designed and contains the majority of the tools and resources found on the desktop platform. This program does not offer chart trading, but you can prefill the order ticket with the symbol information by clicking the "Trade" icon in the chart header. The software, unlike MarketPro, does not allow you to save orders for later entry and to enter multiple orders at once.
Merrill Edge vs Competitors
1. Merrill Edge vs Interactive brokers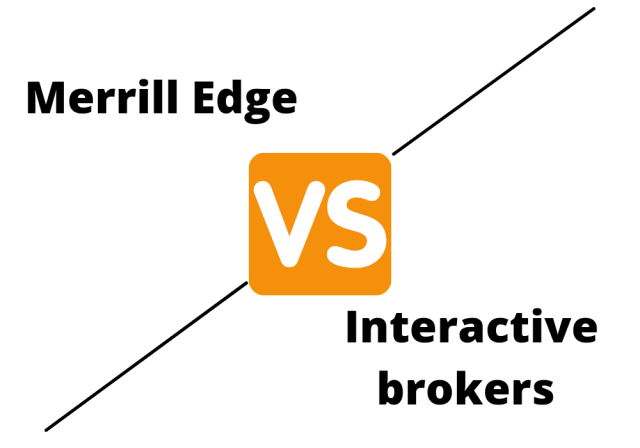 Interactive Brokers a better choice for new investors than Merrill Edge. Interactive Brokers and Merrill Edge both charge $0.01 for routine trade stocks, making. Compared to Merrill Edge, Interactive Brokers has a wider range of investment possibilities. When it comes to mutual funds, Interactive Brokers has 11160 options trades while Merrill Edge only has 3466, a variance of 7,694 funds.
Compared to Interactive Brokers, Merrill Edge's mobile platform is superior. Interactive Brokers requires more work than Merrill Edge to open an account. The quality of Merrill Edge's customer service is considerably higher than the interactive broker.
Broker
Best For
More Details


Lowest Cost Online Stock Platform
Read Review




securely through Interactive Brokers website
2. Merrill Edge vs Tradier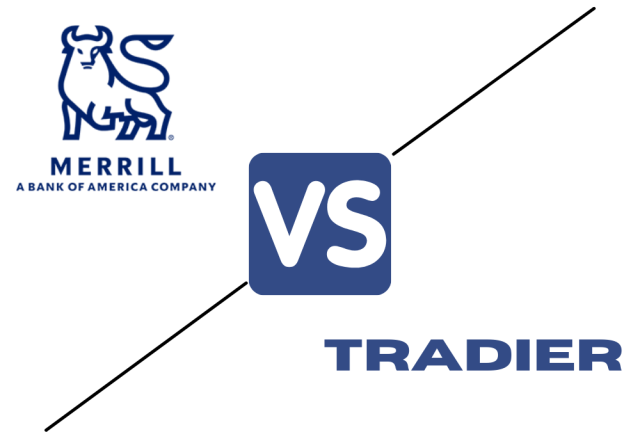 Merrill Edge outperforms Tradier in terms of newbie investors, and  We discovered Merrill Edge to provide stronger mobile trading apps than Tradier for novice investors. Merrill Edge provides access to Videos, Stocks education, Education of (ETFs, Options, Mutual Funds, bonds), and Education about Mutual Funds for Merrill edge clients about Retirement.
For ordinary stock trades, Merrill Edge and Tradier both charge the same $0. Merrill Edge and Tradier both impose a $0.01 basic account fee for options trading. Compared to Tradier, Merrill Edge has a wider range of investment possibilities. When it comes to mutual funds, Merrill Edge has 3466 options available, but Tradier only has 3,466 options. This platform is more user-friendly in terms of trading tools.
Broker
Best For
More Details


Intuitive Platforms
Read Review




securely through Tradier website
3. Merrill Edge vs Robinhood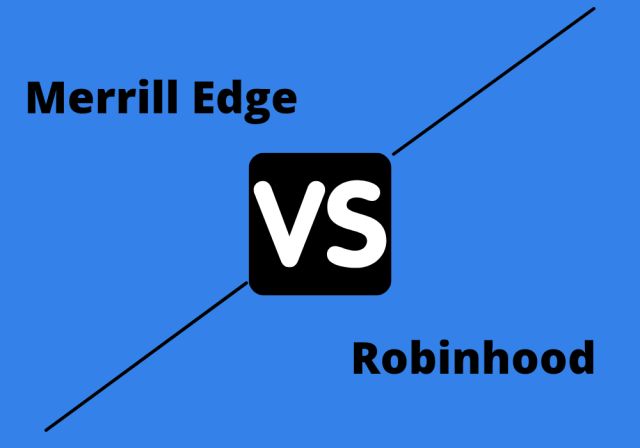 Merrill offers Low costs, rapid Merrill investment accounts opening, and easy interfaces are recommended for investors and traders. While trespassing Beginners and buy-and-hold investors interested in the US stock market might consider tardier. Merrill Edge's account opening takes roughly the same time as Robinhood's. Its deposit and withdrawal processes are around the same quality. Plus Merrill Edge's customer service is significantly better than Robinhood's.
Our experts rated Merrill Edge's trading platform as being on par with Robinhood's, discovered that clients have access to roughly the same number of markets and products as Merrill Edge and that Robinhood provides slightly lower-quality research and education. Account opening is completely online for both platforms, and the minimum account balance deposit is $0 for both.
Conclusion: Is Merrill Edge really the Best for Retirement Savers?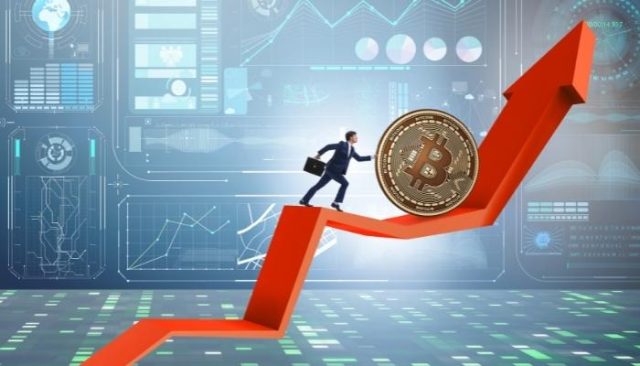 Merrill Edge has a low overall fee structure, extensive research capabilities, and excellent customer service. It's a good choice for all investors, but it's particularly appealing to Bank of America customers. Merrill Edge is a reliable and simple-to-use trading platform developed by Bank of America, one of the largest banks in the United States. It received high marks from retirement savers for its low fees, simple account opening process, and security.
The platform excels at some things, particularly in terms of research and consulting services, but it also has significant flaws. It is worth considering if all you need is a basic portfolio, especially if you're already a Bank of America customer, thanks to its low commission structure. Take advantage of the free stock and ETF trades. This is an excellent benefit that allows you to keep more money in your pocket. This platform is a solid option for long-term investors.
The Preferred Rewards program offers discounts and privileges that rise in proportion to your Merrill edge account balance, so having deposit and investing accounts under one roof could be advantageous. Merrill Edge offers high-quality proprietary and third-party research, a product lineup that should appeal to most Merrill edge customers, friendly customer service, a user-friendly web trading platform (MarketPro), and a competent mobile app.
| RECOMMENDED TRADING COURSE | REVIEW | VISIT |
| --- | --- | --- |
| | #1 Forex, Crypto and Stocks trading course. Ranked most comprehensive by Investopedia and Best by Benzinga. Free to Try! | |
Merrill Edge FAQs
Is Merrill Edge Safe and Legit?
It is regulated by two agencies: the Securities and the Exchange Commission (SEC) and also the Financial Industry regulatory agency (FINRA). Merrill Edge is taken into account safe because its parent company may be a well-known bank with transparent financials and top-tier regulators.
The administrative body and regulatory status of a broker, such as Merrill Edge, are highly significant factors to consider when picking one. Brokers that operate without the oversight of a regulating organization do so at their own risk.
Brokers who are regulated will not manipulate market pricing. This will be honored if you send a withdrawal request to Merrill. Merrill Edge's regulated status could be taken away if they break any regulatory rules.
Is Merrill Edge wallet the same as Merrill Edge?
Regardless of your investment expertise, there's a strong chance this broker has a lot of what you need: high-quality research, a diverse investment portfolio, friendly customer service, and a cutting-edge user interface. The company is one of the top in the industry when it comes to internet brokers.
Bank of America owns both Merrill Edge and Merrill Lynch, and both brokers offer investing services. Merrill Lynch is a multinational corporation with offices all over the world. Merrill Edge is only available to clients in the United States. Because Merrill Lynch does not provide self-directed accounts, its pricing is based on managed account services. On the other side, Merrill Edge offers both self-directed and low-cost managed accounts.
Is Merrill Edge safe for a bank account?
Traders' payments to Merrill Edge accounts are placed in a separate bank account. Merrill Edge offers tier-1 institutions for increased security. The official gauge of a bank's financial health and strength is its Tier 1 rating.
In terms of client capital, a Tier 1 bank is the safest and most secure. Tier 1 is a word that describes a bank's financial strength. As a result, we can confidently state that this platform is secure and safe.
| RECOMMENDED TRADING COURSE | REVIEW | VISIT |
| --- | --- | --- |
| | #1 Forex, Crypto and Stocks trading course. Ranked most comprehensive by Investopedia and Best by Benzinga. Free to Try! | |
Like this Article? Subscribe to Our Feed!
Wilbert is an avid researcher and is deeply passionate about finance and health. When he's not working, he writes research and review articles by doing a thorough analysis on the products based on personal experience, user reviews and feedbacks from forums, quora, reddit, trustpilot amongst others.