7 Industries Most Likely To Make You A Millionaire in 2023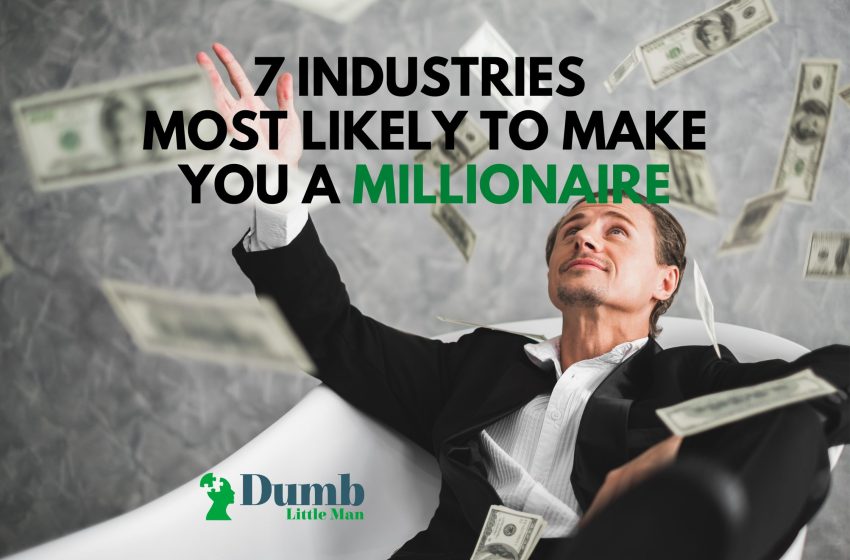 The #1 Forex Trading Course is Asia Forex Mentor
A millionaire is an individual whose net worth exceeds $1 million or its equivalent. Though some people become millionaires through inheritance, most millionaires nurtured business ideas, worked hard, built wealth, and became millionaires.
According to the world wealth report, there are about 20.8 million high-net-worth individuals (HNWIs) globally.  HNWIs are individuals who have at least $1 million in liquid assets. Multimillionaire is a term used to describe wealthy individuals with a net worth in multiples of $1 million; at least $2 million.
All professions are not the same. Some industries have produced more millionaires than others. If you want to become a millionaire, your focus should be narrowed to some industries where you can easily earn millions in less time.
But, bear in mind that the key to becoming a millionaire may not necessarily lie in your profession. It is a combination of your skills, inspiration, hard work, target, expertise, and experience. You may become a millionaire in almost any profession; it grossly depends on how fast you grow and how much recognition and attention you attract.
Though you can become a millionaire in any unit of currency, we are using the USD as a benchmark in this review. This is because all currencies are not equal. For example; one million Iranian Rial (IRR) is less than $25 because 1 USD = 42,300 IRR. For this reason, the USD is the most popular standard used to rate millionaires across the world.
Also, we will discuss up to 7 industries that can make you a millionaire in these modern times. We will round off with the best forex trading course that can also make you a millionaire via forex trading.
7 Industries Most likely to make you a Millionaire in 2023  
#1. Financial Services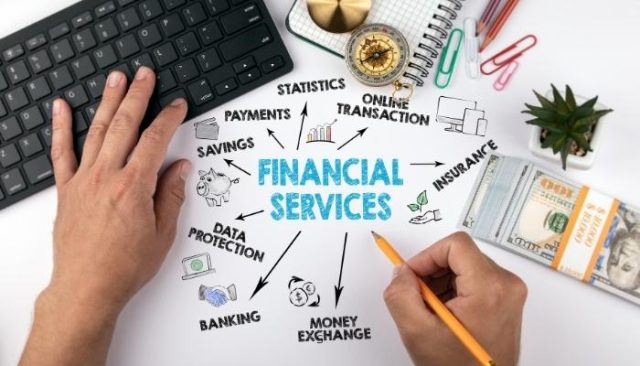 The finance industry is the sector in the economy that includes banks, investment funds, stock brokerages, insurance companies, assets and money managers, etc. With the advent of the internet and its attendant technologies, financial technology or fintech is born. This had led to the automation of most aspects of the finance and investment sector.
Banking services are now available online on a 24/7 basis. Several Credit cards and microfinance institutions now operate over the internet. You can buy insurance policies from an insurance company within minutes and pay your premium online. Treasury bonds, stocks, mutual funds, and other investments can be bought and maintained online. You can easily approach an investment bank or a hedge fund administrator online.
In recent times, many payment processors, fintech companies, and apps have been launched. As a result, successful businesses have been built and several millionaires created. Individuals and small companies have developed personal finance apps, sold them to the public, and are raking millions from them. Crypto wallets and personal investment apps have also made millions for their developers.
Courtesy of modern technology, data from the financial markets is available in real-time. Individual traders can have access to trade multiple financial markets through broker websites and platforms. For example, several online brokerages offer forex and CFD trading via software trading platforms. This has led to several part-time and full-time jobs for forex traders, fund managers, support staff, etc.
#2. Real Estate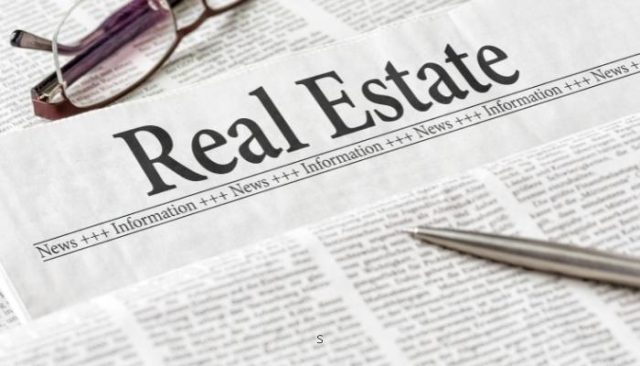 Real estate refers to lands, buildings, and natural resources found within it. Generally, the real estate industry comprises immovable properties and is regarded as safe investments. Many millionaires have investments in real estate. Apart from shelter being a basic human necessity, real estate not only generates regular income via rents and leases; it also grows capital. Houses and lands acquired and kept over the years mostly appreciate in value.
Residential real estate refers to the buildings, apartments, and homes where people live. Owners can create wealth from rent or by building and selling for profits. Commercial real estate deals with leasing as a business. This refers to warehouses, event halls, shopping malls, and other buildings that generate income for the owner through rentals. Commercial real estate usually generates more money and can easily make the owner a millionaire.
If you approach a financial institution for a loan and you have real estate, then, your chances of getting approval are high because real properties are the primary collateral accepted. But, a major disadvantage of real estate is the huge initial capital requirements. Landed property acquisition is relatively expensive anywhere in the world, especially in the big cities.
A real estate agent is a professional who sells, leases, or buys real properties. He earns via commissions. Some agents have made millions from their business.
#3. Technology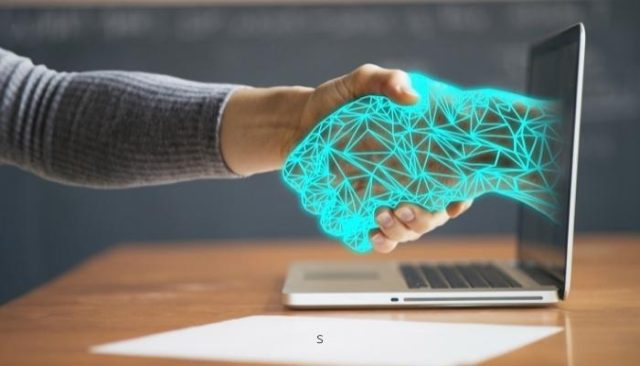 The technology industry has created millions of jobs and numerous millionaires in the world today. In fact, the potential of internet technology is still being explored. The largest InfoTech companies such as Microsoft, Amazon, Apple, Alphabet, etc are part of the biggest companies in the world.
The job areas within the InfoTech world are many; we have cyber security, computer programming, web development, cloud computing, computer networking, data science, systems engineering, etc. Under each one of these areas, there are several job roles in high demand from all over the world. InfoTech is one of the big growth industries to make you a millionaire if you so desire.
Many young people have already become millionaires from tech startups or by building apps and selling subscription services. For example, in 2011 Nick D'Aloisio built the mobile app 'Summly'. Two years later, Summly was sold to Yahoo at $30 million making Nick a millionaire. He was only 18 years old.
In 2004, Mark Zukerberg conceived the idea of connecting friends via the internet, from his student room at Harvard. He was completely dependent on his parents. Today, he is a billionaire with a net worth of $71.5 billion; courtesy of his social media platform; Facebook.
Jan Koum was a poor cleaner in a grocery store. He took interest in programming. Jan and his friend Brian Acton built WhatsApp; a messaging app that Facebook later bought for $19 billion. Today, he is one of the richest people in the world with a net worth of $9.8 billion. Success stories of young people with great ideas abound and many are still in the pipeline.
The tech industry has created more online and remote jobs than other industries. You do not necessarily need to step out to do your job. This has favored people from all over the world especially those from emerging economies can work online and earn in foreign currencies.
Cryptocurrency trading and investment are still evolving though it has already created several millionaires. Yet, it is still believed that crypto and blockchain technology will drive millionaire growth in the near future, especially with NFTs and Metaverse.
Technology affects virtually every other industry. With modern tools and applications; speed, accuracy, and efficiency can be achieved in finance, health, education sector, agriculture, construction, sports, entertainment, oil and gas industries, etc
#4. Healthcare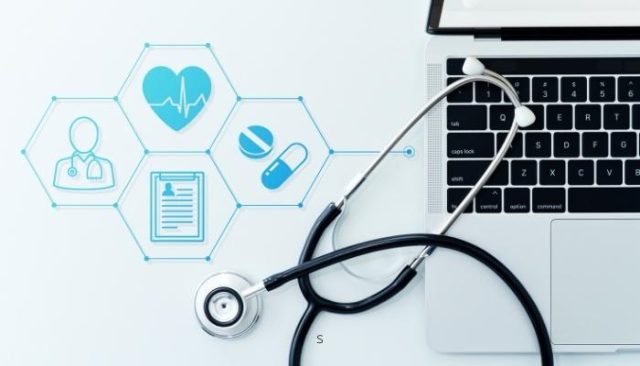 The healthcare industry is very important because to function well in any business, we must be alive and healthy. Sadly, at some point in our lives, we must need health services. There are always abundant job opportunities for core health professionals and they are well compensated. For instance, neurosurgeons in the United States earn an average salary of $600,000 annually.
On the other hand, because it has to do with life, the health industry is strictly regulated all over the world. It takes a very long time to study and train to become a certified medical expert. Even if you are an expert, strict protocols are observed and any mistake might lead to the withdrawal of your license.
The US pharmaceutical industry has a market size of over $500 billion. The wholesalers or middlemen pocket a large chunk of that money. However, it is important to note that most health professionals can only become millionaires by working hard and investing their money.
#5. Media and Entertainment Industry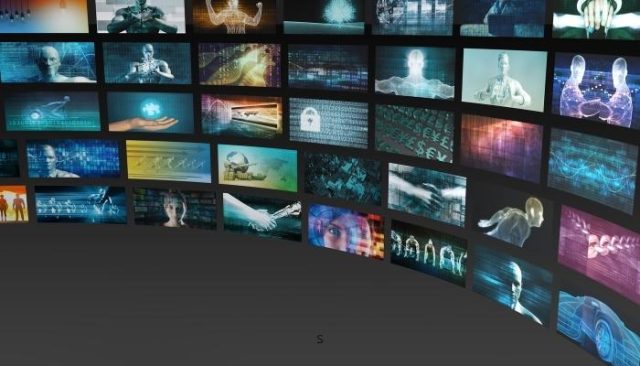 This industry is widely known for producing a lot of glamour, wealth, and celebrities. There is no doubt that the players are cashing out big time, especially with the advent of digital media technology.
Video streaming apps like Netflix have enabled worldwide audiences to access original content from their homes and offices. Video sharing apps like YouTube and Tiktok are big wealth creators that have produced several millionaires.
Movie actors are one of the most highly rewarding careers in the world. For example, 'Arnold Schwarzenegger' was paid $30 million in 2003 to play the role of 'terminator' in the blockbuster movie "Terminator 3". Many people in several industries work all their life and retire without making half of that amount in total.
Musicians, comedians, tv hosts, and media personalities are not left behind. The richest musicians are billionaires while ace comedians are multimillionaires. Renowned tv hosts like Steve Harvey, Ellen DeGeneres, and Wendy Williams are multimillionaires.
#6. Food and Beverages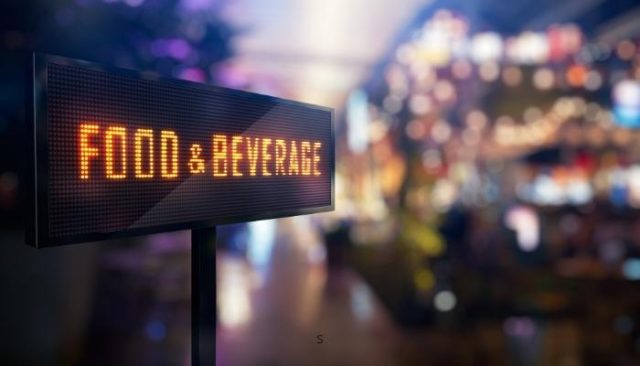 The food and beverage industry is made up of fast food joints, cafeterias, restaurants, food transportation, delivery services, etc. Since there are billions of people in the world who need food every day, this is one of the biggest money-making sectors in the economy. Even in times of economic crisis when consumer spending power is low, the food and beverages industry still flourished. Cooking and selling food is a lucrative business today and has always been.
Quality food is in high demand all over the world, so, this industry employs millions of people in production, delivery, preparation, serving, and much more. Not every retail company has an online presence but restaurants that have food delivery websites also incorporate packaging and logistics. All these require overhead personnel.
But, food processing is the money maker in this industry. It is a huge business that requires industrial processing and packaging of cereals, beverages, coffee drinks, cocoa drinks, dairy products, etc.
#7. Sports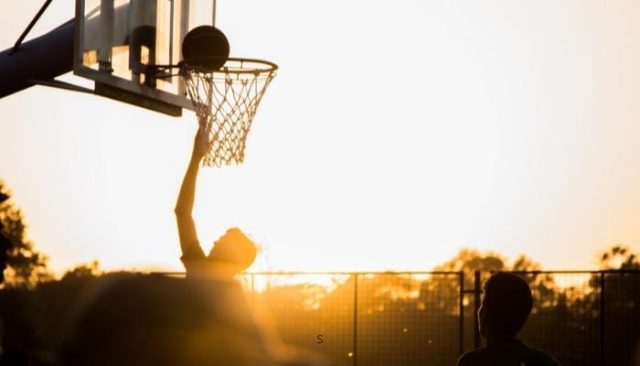 Sport is one of the industries where you can earn millions of dollars especially if you get to the apex of your chosen profession. For instance, a tennis player can become a millionaire just by winning one grand slam tournament. Similarly, a heavy-weight boxer will earn millions for winning a title match.
For instance, the prize money for winning the '2021 US open tennis tournament' is $2.5 million while the runner-up gets $1.25 million. A total of $57.5 million was spent on the contestants. This tournament lasted for only 2 weeks and 4 players went home with millions.
Serena Williams; the popular multi-award-winning American tennis player has a net worth of about $210 million. She has bagged over 20 career titles and won more than $94 million in prize money. The Golf player; Tiger Woods has a net worth of $1.7 billion while the ace boxer Floyd Mayweather has a net worth of $450 million. National Basketball Association players earn an average salary of $7.3 million annually with the top players earning over $39 million.
The sports industry has innumerable millionaires all over the world. Even if you are not an athlete, there are lots of job opportunities in the industry that can make you earn millions. For example, boxing promoters and managers earn millions. Soccer coaches earn even more than the players.
Featured Investing Broker of 2023
Broker
Best For
More Details

Advanced Non US Traders
Read Review




securely through Avatrade website




Intermediate Non-US Traders


Read Review





securely through FXCC website






Overall Broker
Read Review





securely through Forex.com website




Professional Forex Traders

Read Review




securely through Interactive Brokers website



Broker
Best For
More Details

Advanced Traders
Read Review




securely through Tradestation website




Intuitive Platforms


Read Review





securely through Tradier website




Powerful Services at a Low Cost
Read Review





securely through Tradezero website




Professional Forex Traders

Read Review




securely through Interactive Brokers website



Best Forex Training Course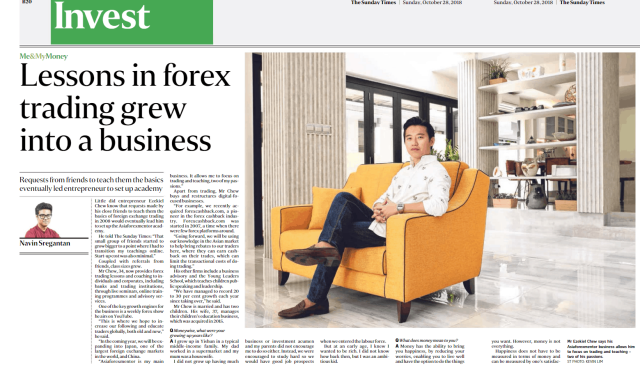 If you are looking for a way to create wealth, learn a new skill, or diversify your portfolio; then one core program is for you. What is one core program? It is a forex/CFD trading course specially packaged by Ezekiel Chew and available from the Asia forex mentor website. It is the best forex trading course available today. It is comprehensive and requires no prior trading knowledge.
Who is Ezekiel Chew? He is a renowned forex trader and facilitator who have trained several bank traders, forex managers, and successful traders. He has been trading forex and other financial markets for the last 20 years. He has become a multimillionaire and has also made other people millionaires from his training.
What is the content of the program? The program comprises over 50 video lessons where the course is taught in simple clear language. The strategies taught in the program are based on mathematical probability which produces efficient results. His students are already making millions from trades using the strategies learned from the program. You too can join and become a millionaire.
| RECOMMENDED TRADING COURSE | REVIEW | VISIT |
| --- | --- | --- |
| | #1 Forex, Crypto and Stocks trading course. Ranked most comprehensive by Investopedia and Best by Benzinga. Free to Try! | |
Conclusion: Industries Most likely to make you a Millionaire in 2023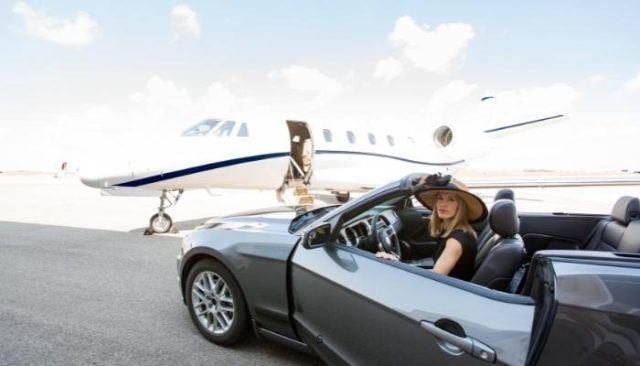 As the global population continues to rise, more people are getting richer. According to the world wealth report, the global HNWI population increased by 7.6% from 2019 to 2020. From analysis and critical thinking, we can infer that some industries are wealth creators and can make you a millionaire.
The financial industry has been revolutionized by modern technology. You no longer need to visit a commercial bank to make payments, transfer money or take a soft loan. The financial service sector is now easily accessible; services like personal finance, brokerage trading, wall street financial market analysis, insurance, money managers, etc are available online.
Technology has become one of the top three wealth creators among the younger generation. It is also one of the top three growth industries. Unlike the health sector, most IT skills can be self-taught through the internet.
Real estate is also one of the biggest wealth creators because it appreciates commercial value while generating a steady income. Healthcare is very important and comes with high wages for highly skilled experts. The entertainment industry is a major millionaire growth industry where entertainers earn millions per show or movie. A top-three growth industry; it includes musicians, comedians, actors, directors, managers, etc.
The sports industry is one of the top three growth industries as the top athletes earn more and more in remunerations, awards, and endorsements. Everyone needs to eat; this is responsible for the growth of the food and beverage industry.
One core program is best for anyone who wishes to become a successful trader. It can help you generate funds to further build your wealth portfolio.
Industries Most likely to make you a Millionaire in 2023 FAQs
What top 3 industries make a lot of money?
They are:
Sports
Media and entertainment
Technology
| RECOMMENDED TRADING COURSE | REVIEW | VISIT |
| --- | --- | --- |
| | #1 Forex, Crypto and Stocks trading course. Ranked most comprehensive by Investopedia and Best by Benzinga. Free to Try! | |
Like this Article? Subscribe to Our Feed!
Wilbert is an avid researcher and is deeply passionate about finance and health. When he's not working, he writes research and review articles by doing a thorough analysis on the products based on personal experience, user reviews and feedbacks from forums, quora, reddit, trustpilot amongst others.