4 Tips on How To Research Stocks in 2022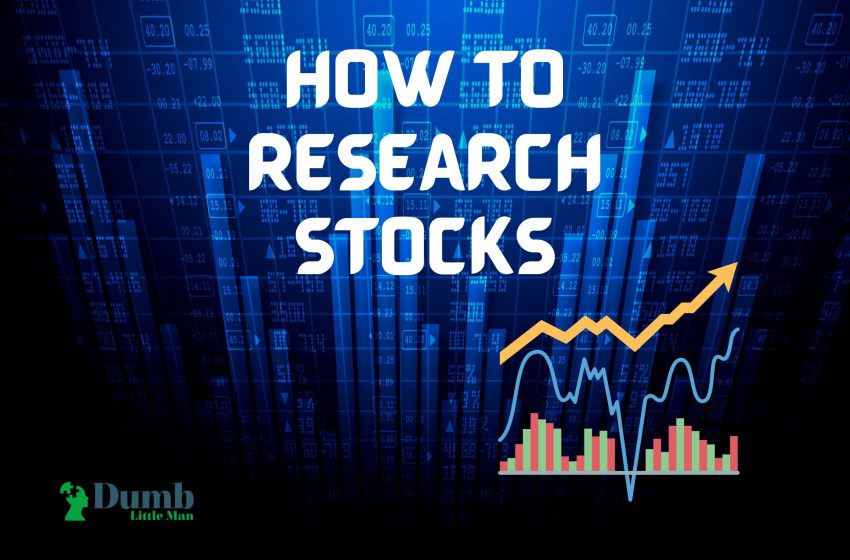 Want to jump straight to the answer? The best Stock Brokers are Tradestation and Tradier
The #1 Stocks and Forex Trading Course is Asia Forex Mentor
If you are an investor, trader, or stock enthusiast seeking to research the stocks of a company, there are no straightforward analyses that apply to all stocks.  Each company is unique in its method of operations, marketing techniques, management, etc; so, its stock will perform differently from others. Also, investors and traders have different targets and motivations as well as different reasons for buying or selling a stock.
But, with studies and practice, you can learn how to research stocks by collating various data and analyzing them to see if they meet your investment goals. In this article, we will explain the meaning of stocks and the best ways to research and analyze a stock. We will conclude with the best stocks and forex training course. This is for investors who want to actively trade stocks or other financial markets.
4 Tips on How to Research Stocks
There are thousands of stocks traded daily in the stock market, choosing a stock needs some research before you invest. Here are some tips to help you pick the best stocks that fit your objectives:
#1. Start by gathering research data on stocks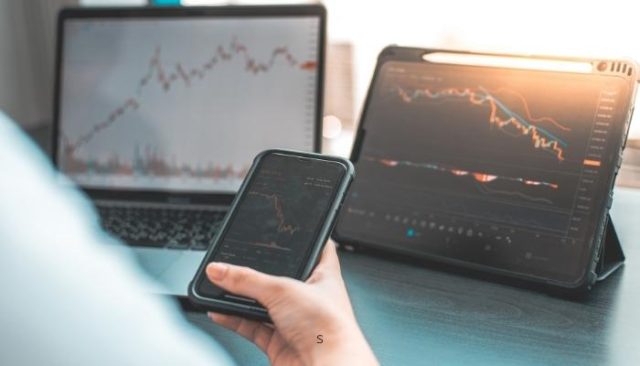 The internet remains the best place for stock research and indeed any kind of research. Stock market data are reported in real-time from various exchanges as well as stock research and analysis websites. Below are some quality websites for stock research:
This is a website and application that provides live financial markets data, stock quotes, stock trades reports, personal finance tools, and updated financial news. It also has equity screeners which are used to find stocks based on selected criteria. For each stock, Yahoo finance gives it stock charts, parent company profile, news, financial analysis, management and so much more.
You can customize your own watchlists, portfolio, news, and tools by logging into your yahoo account on the website or app. The website provides information on multiple financial markets including forex, futures, Cryptocurrencies, ETFs, etc.
Yahoo finance premium is the paid subscription package. It builds on the free yahoo finance features but provides more services for investors. Since you are still researching stocks, yahoo finance meets your need at this time.
| Broker | Best For | More Details |
| --- | --- | --- |
| |   | securely through Yahoo Finance website |
On a mission to empower investors with the right tools in order to make the best investing decisions, Seeking Alpha provides them with independent research, market analysis, tools, and updated news. The company has created a community of investors, fund managers, and expert analysts who invest their resources wisely to meet financial goals.
Top-rated stocks, stocks screener, investing education, stock analysis, portfolio management, and a host of other services are available. So, a complete newbie can start researching stocks and learn how to start investing in stocks, ETFs, and other markets from this website.
| Broker | Best For | More Details |
| --- | --- | --- |
| |   | securely through Seeking Alpha website |
This is a website that provides training, quality research, investment advice, retirement planning, investment ideas, personal finance tools, investing news, free reports, and commentaries. It updates recommendations on the best growth stocks, dividend stocks, index funds, mutual funds, etc. It is a good place to start researching stocks and learning how to invest in different financial products.
Premium members receive comprehensive research and analysis of companies, tools for building portfolios and tracking performance as well as general investment guidance. A stock advisor is an all-inclusive tool that gives stock recommendations and tools for new and experienced investors.
| Broker | Best For | More Details |
| --- | --- | --- |
| |   | securely through Motley Fool website |
 #2. Understand the numbers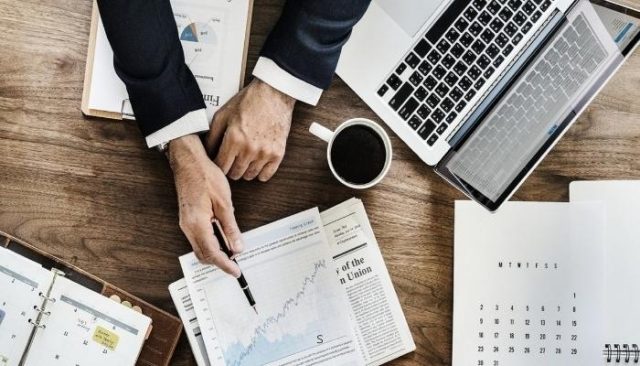 After you have selected the stocks that interest you, it is time for analysis. Generally, two analytical methods are used:
Technical analysis
This is mainly for stock traders who focus on short-term price fluctuations to make profits from unstable stock prices. They analyze the historical stock charts and identify patterns and trends with the hope that a price pattern repeats itself.
Fundamental analysis
This method of stock analysis attempts to determine the stock's intrinsic value by analyzing the company's financial health, economic environment, consumer perception, management, etc. Fundamental analysis is widely deployed by long-term investors before they make investment decisions.
Take out time to research each company's financials. A company's financial health is an integral part of its stock analysis, so you must understand the following terms:
Earnings per share (EPS)
This is a metric used to estimate a company's corporate value and profitability. It is the ratio of the company's net profit to the outstanding shares.
Price to earnings ratio (P/E ratio)
This is a standard measure used to determine if a stock is undervalued or overpriced with respect to its profits. The P/E ratio is best used in comparison with other companies in the same industry. It is calculated by dividing the share price by the EPS. Generally, the average P/E ratio is 20-25. From history, S/p 500 companies have an average P/E ratio of 13-15, and P/E ratios less than 15 are regarded as low.
Price to earnings growth ratio (PEG ratio)
A company's stock price to earnings ratio divided by its annual growth rate gives the PEG ratio. Generally, if its value is less than 1, then it has the potential of bringing good returns over time; but if the PEG ratio is above 1, the company's current stock price is overvalued.
 Price to book ratio (P/B ratio)
P/B is calculated by dividing the market value per share by the book value per share. In order words, it is the ratio of the stock price of the company and the net assets that will be left if the company liquidated all its assets to pay all its liabilities. Value investors are interested in stocks whose P/B is less than 3.
Return on assets (ROA) and Return on Equity (ROE)
These metrics are used to determine a company's performance in terms of profitability. They are used to measure the efficiency of the management team.
ROE = Net income divided by average shareholder equity
ROA = (Net income + interest) / average shareholder equity
ROE measures the size of profits generated from a shareholder's investment while ROA measures the profit size earned from the total assets; this takes into account the company's liabilities.
Total assets = shareholder equity + liabilities.
 #3. Learn about the company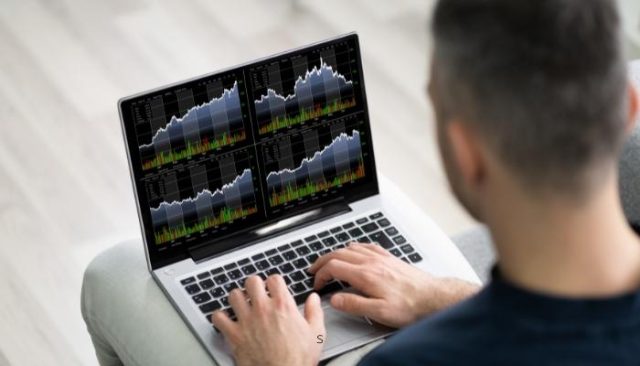 Public companies release their annual reports every year. It is a comprehensive document that contains the income statement, balance sheet, cash flow statement, auditor's report, etc. It is important to learn about the company's financials before making a decision. Take note of the following:
Management team
Do a background check of the company leadership. This includes their profiles, successes and failures, philosophy, and company goals.
Company strategies
How are they coping with competition, innovation, technology, and marketing? In a fast-changing world, what is their strategy to remain competitive? Is the company focused on business expansion, automation, diversification, etc?
Feedbacks
How do analysts rate the company? How are employers treated? Is the company featured in rankings as one of the best places to work?
Most of this data can be obtained online. You can check review websites and stocks research sites. Also, you can check analyst reports; they often analyze the potential of stocks and offer investment advice. If you have a broker account, most brokers have in-house research analysts who provide their clients with some trading insights, education, and analysis.
#4. Put it all in context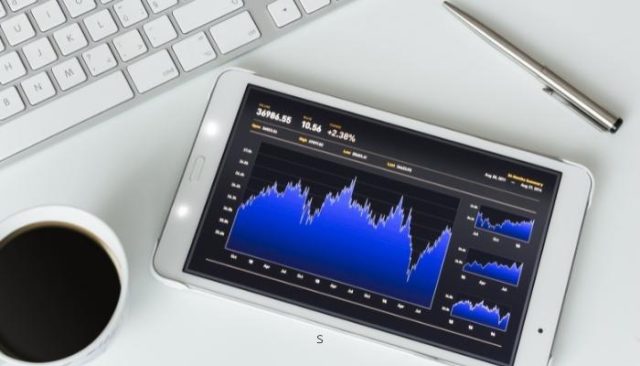 With the quantity of information at your disposal, you can make an investment decision in line with your objectives. You may choose any of the following stock investing options:
Income investing
This is an investing strategy that focuses on investments that yield steady income over a given period of time. So, you will concentrate on the stocks that deliver consistent dividends. It is necessary to check the company's investor relations, dividend history, management, analyst reports, and forecasts.
Growth investing
If your investment goal is to increase your capital, then you can focus on growth stocks. These particular stocks have the potential to increase in value over time, so the investor buys and later sells when the value appreciates. It is usually a long-term investment strategy.
Value investing
After a thorough fundamental analysis, value investors identify stocks whose prices are currently less than their book or intrinsic value. The aim is to buy the stocks at the current low price with the belief that the price will soon rise.
What are Stocks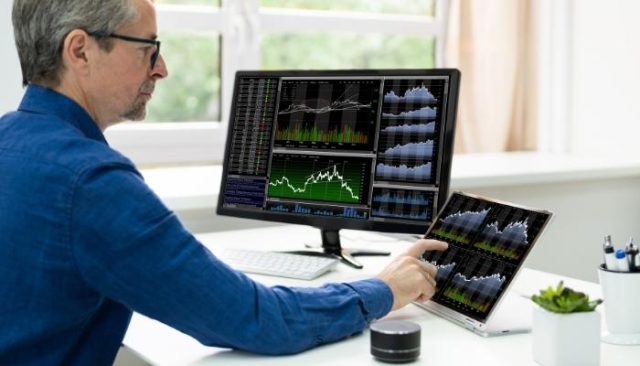 A stock is an investment in a company that entitles the holder to a fraction of the ownership of the company. The stock holder's equity is equal to the amount of the company's stock that he holds. So, if you hold 10,000 shares of Apple Inc. (NASDAQ: AAPL); you own a fraction of the company. Since Apple shares its dividends quarterly, you will be paid according to the number of shares you own.
When a private company needs more capital for expansion, it goes public by offering its ownership equities or stocks for sale to the public. This is done by approaching a stock exchange; which is a regulated marketplace where the stocks of publicly traded companies and other securities are listed and traded. After the Initial Public Offer (IPO), the company shares become available for trading on the listed exchange.
The company is now owned by the public; that is, the investors that bought its equity shares. Each shareholder's equity is limited by the number of shares he owns. Some investors keep their equity shares for long periods and sell when the share price appreciates. Others keep theirs with the hope of enjoying dividends anytime the company shares its profits.
Stock exchanges in various countries comprise the global stock market. The most popular stock exchanges in the world are the New York Stock exchange (NYSE), NASDAQ, London Stock Exchange (LSE), Euronext, Tokyo Stock exchange, Shanghai stock exchange, Toronto stock exchange, etc.
Wall Street is a street in New York where the headquarters of banks, brokerages, companies, and the NYSE are located. Today, the term refers to the American stock market or the general financial market in the United States.  NYSE is the biggest stock exchange in the world with a market capitalization of over $27.2 trillion.
Best Stock Brokers
Broker
Best For
More Details

Advanced Traders
Read Review




securely through Tradestation website




Intuitive Platforms


Read Review





securely through Tradier website




Powerful Services at a Low Cost
Read Review





securely through Tradezero website




Professional Forex Traders

Read Review




securely through Interactive Brokers website



Best Stocks and Forex Training Course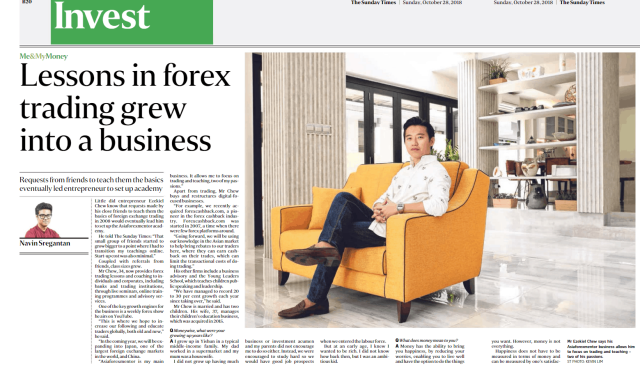 Perhaps the idea of stock research and investment does not fit your personality. If you love active trading, then the 'one core program' will suit you best. It is a trading course designed by 'Ezekiel Chew' and it is available on the 'Asia Forex Mentor' website. Ezekiel Chew is a very popular forex/CFD trader and mentor that has trained traders from all over the world. He has also trained bank staff, professional traders, and fund managers from different places.
The one core program is a proprietary strategy that he developed over the years from his trading and teaching experience. It is based on technical analysis and backed by mathematical probability. The method has proved highly effective as there are numerous testimonials from students that have passed through the program. Most of them have made millions of dollars by applying the strategies learned from the course.
If you have no prior experience with forex or stock trading, do not worry because no prerequisite knowledge is needed. You only need to be a committed learner who will devote time to learning the strategies taught through video lessons. The course is comprehensive and both newbies and expert traders will find it interesting and rewarding.
| RECOMMENDED TRADING COURSE | REVIEW | VISIT |
| --- | --- | --- |
| | #1 Forex, Crypto and Stocks trading course. Ranked most comprehensive by Investopedia and Best by Benzinga. Free to Try! | |
Conclusion: How to Research Stocks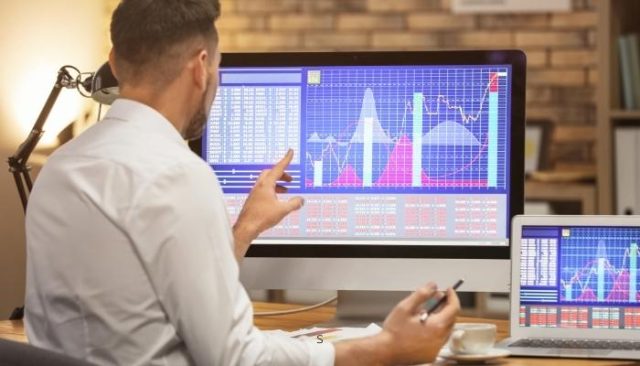 Company stock is a security that represents the ownership of a fraction of the company. There are innumerable stocks of various companies traded on stock exchanges across the world. Investing in stocks demands a lot of research and analysis because just like all investments, your money is at risk. Researching stocks is simple and can be done over the internet.
There are renowned stock research websites that can help you with stock screeners, market news, analysis, and education. Some of them are Yahoo finance, Motley fool, Seeking Alpha, etc. Learn the meanings of some valuation metrics and jargon used by stock analysts. Some of them are EPS, P/E ratio, PEG ratio, P/B ratio, ROA, and ROE.
It is also very important to know the people behind the company, their goals, and their leadership qualities. You should know how much profit they are targeting and their strategies to achieve set goals. What are the staff working conditions and analyst assessment? These are important in forecasting the future performance of company stock.
After your research and analysis, align the final info with your investment objectives. Are you looking to increase your capital, generate income from dividends or buy undervalued stocks to make some profits when the value normalizes? Make your investment decisions and monitor your investments. Remember that the past performance of a particular stock is not a sure indication of future excellent performance.
One core program by Ezekiel Chew is a sure way to boost your personal finances, diversify your income and generate enough money to plunge into investments. The course is best suited for anyone who wants to learn how to actively trade the stock market, forex, and other financial markets. It has been tested and trusted to generate huge returns courtesy of the excellent strategy taught in the program.
How to Research Stocks FAQs
How do you research stocks before buying?
The easiest place to start is the internet. There are many websites and apps that can be of help. Generally, do the following:
Collate research data on stocks that interest you.
Understand the numbers and terminology used to analyze stocks. The study reports from wall street analysts and other analysts.
Analyze the company's performance by checking its financial statements, leadership, goals, visions, etc.
Put it all together and make your decisions based on your chosen strategy and investment goals.
How do I find information about a stock?
A simple internet search of the stock will pop up multiple results allowing you to choose the website that contains the info you are interested in. However, there are some popular websites that offer in-depth information about various stocks. Some of them are:
You can also research stocks through platforms and research tools provided by companies that offer advisory or brokerage services.
Broker
Best For
More Details


Range Platform
Read Review




securely through TradeStation website
Broker
Best For
More Details


Intuitive Platforms
Read Review




securely through Tradier website