How to Invest in Stocks Directly in 2023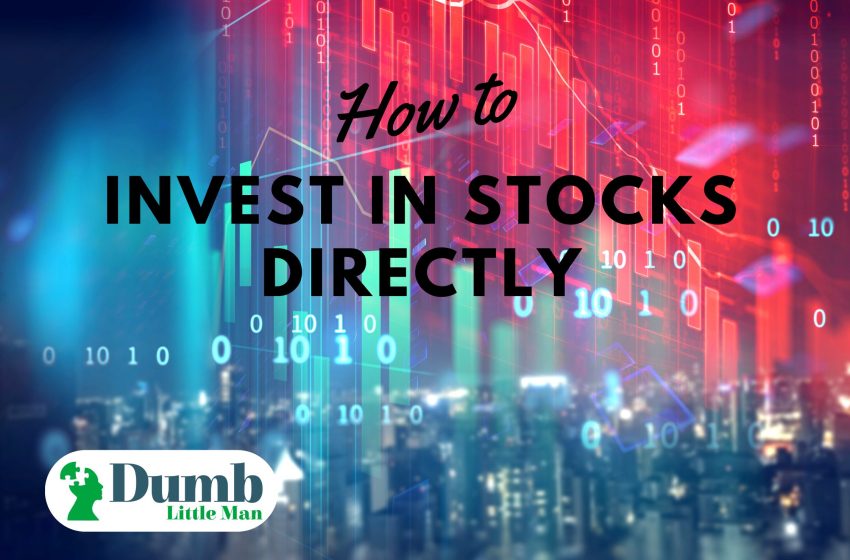 Want to jump straight to the answer? The best stock brokers for traders are Tradestation and Tradier
The #1 Stock and Forex Trading Course is Asia Forex Mentor
If you are on this page by choice, you likely belong to one of two categories of persons. The first and most important is that you are treading on the side of caution after a bad experience with the stock market like the 2008 stock market crash. The second is that you are a novice and would like to be grounded on the modus operandi of the stock market to guide your investment choices and safeguard your future financial status. Whichever one it is, welcome!
Trading the stock market has undergone a significant metamorphosis since Wall Street and its whales were notorious for trading it. The invention of the internet and accompanying trading apps have paved the way for more flexibility in the market, eliminating bottlenecks, when to trade, and the amount to pay as fees for trades.
So, whether you are intending to buy a stock as a beginner or you already own some assets, you wish to increase your knowledge on some investment vehicles, or want to have an ownership stake in a company, perusing this piece is a great start. This review of the stock market will address issues on how to acquire stocks directly from a company or with a broker, renowned stockbrokers in the business, and the best forex trading course available.
How to Invest in Stocks Directly: Buying Stock Directly from the Company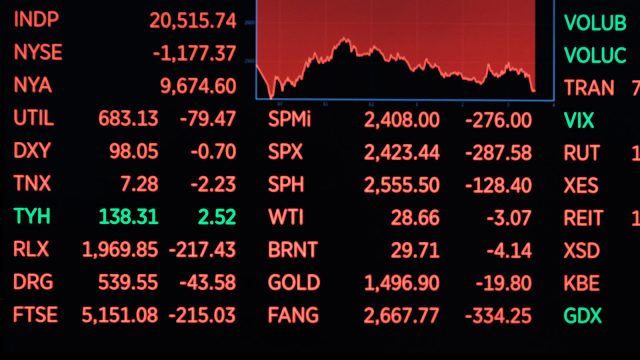 Commonly, investments in the stock market are made through brokers who are agents or firms that for a little fee or commission, execute buy or sell orders for an investor as well as offer investment advisory services. It is, however, very common to purchase stocks directly from the company without a broker.
Plans available for direct buying of stock:
Depending on the company, there are several direct purchase plans available to investors depending on whether they are employees of the said company or not. For an employee, available plans include Stock Purchase Plan (SPP), Direct Purchase Plan (DPP), or Stock Option Purchase Plan (SOPP) – these are called Employee Stock Purchase Plans (ESPPs).
Advantages and disadvantages of these plans to the investor:
These plans offer the employee the opportunity to purchase stock while eliminating the need for brokers and brokerage fees. Although cheaper than purchasing through a broker, it places a ceiling on the number of stocks the employee can purchase hence, a limit to potential dividends. Non-employees can purchase a company's stock directly through one of two ways – The direct Stock Purchasing Program or a Dividend Reinvestment Plan.
Direct Stock Purchase Plan (DSPP)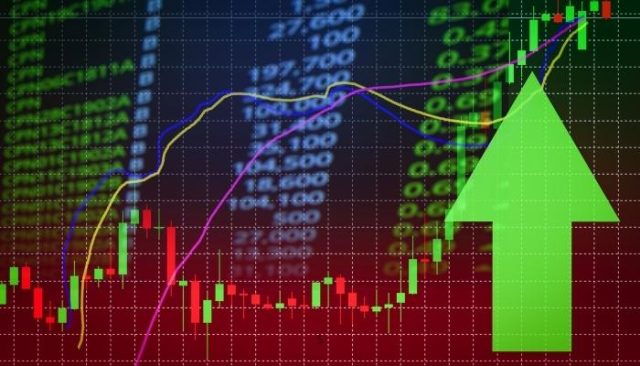 If you are looking to purchase a small number of assets, Direct Stock Purchase Plans are best tailored for you. A direct stock purchase plan (DSPP) allows an investor to buy a company's stock without a brokerage firm. Not all companies offer an investment option of direct stock purchase. Some utilize the services of transfer agents or other third-party administrators in the processing of these transactions.
Pros and Cons of DSPP:
DSPP offers individuals the advantage of low fees and in some instances, the merit of purchasing shares at a discounted rate.  Although the fees in DSPP are low relative to broker-mediated trades, it is very rare that any trade is completely free. Many companies charge transaction fees and initial setup fees. These fees can accumulate over time especially if you are automatically adding to your position slowly.
How to run DSPP:
To start investing via direct stock purchase plans, an investor is required to open an account into which his/her deposits will be made for the sole purpose of stock purchase from the company of choice. These deposits are to be made every month and the company utilizes that amount to purchase stocks. Each month, new shares of company stock are purchased or in some cases, fractional shares when the investor's capital or dividend payout, if any, is not enough to purchase a full share. This way, new investors can easily and slowly accumulate individual stocks from choice companies over a given time.
How much does it cost to run a DSPP?
To buy stock using this plan, one needs to deposit a minimum of $100-$500 depending on the company and stock's price. The major advantages of direct stock purchase plans are the elimination of brokerage firms and brokerage fees, little cost of startup, and simplicity and automaticity of stock acquisition.
Drawbacks of DSPP:
These include the difficulty to sell shares one has purchased without the services of a broker – they are illiquid, hence, better suited for long-term investors, the uncertainty about stock price and trade dates which may not allow an investor to choose at what stock price to purchase – no real-time trading, and limited room for diversification of investments unless one's financial strength is enough for enrollment into several DSPPs.
 Dividend reinvestment plan (DRIP)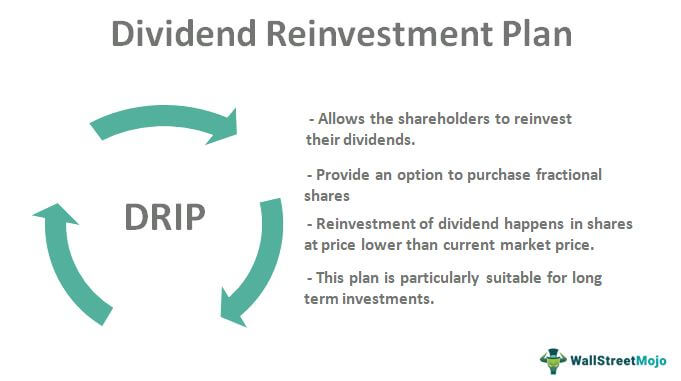 A DRIP is a program that allows an investor to reinvest his/her cash dividends into additional shares or fractional shares of the pre-purchased stock on the date of dividend payment. it is a formal investment plan offered by publicly traded companies to existing shareholders. DRIP allows shareholders the option of reinvesting a declared amount of the dividend into the purchase of additional quantities of the company's stock.
Pros and cons of DRIP:
Usually, dividends are paid as cheques or direct deposits into the investor's savings account. These purchased shares are not marketable on stock exchanges as they are gotten from the company's reserve. Stock purchases through DRIPs are mostly commission-free and are given at a good discount from the current share price. However, most companies place a limit on the minimum amount that can be reinvested. It is also very important to note that although the dividends are reinvested, they are still reported as taxable income.
The participants are usually long-term investors who are aware of the role their dividends play in the growth of their portfolios. It is important to note that the DRIP described here is issue-sponsored (sponsored by the company). However, there is a broker-sponsored DRIP in which the broker purchases the shares using the cash dividends paid in the open stock market.
Is it Good to Buy Stocks Without a Broker

What is a broker?
A broker is technically, a service provider in all matters related to the financial market including retirement planning, and two forms of brokers exist – the traditional brokers and online brokers. Most brokers online are discount brokers charging lesser fees than traditional brokers. A discount broker offers trading services at discounted rates. An example of a discount broker is Tradestation.
Merits and Demerits of the broker types:
Both forms have different advantages and disadvantages over the other. The advent of the internet paved way for the explosive adaptation to online brokerages which offer the advantage of lower transaction fees, real-time access to the market, convenience with unrestricted access to the market, reduced broker bias, and provision of several tools for analyzing potential stocks that will make up one's investment portfolio over traditional brokerage.
On the other hand, the following demerits trail online brokerage; difficulty in navigation by new investors, irresponsible investment strategy, and over-dependence on computers which are prone to errors.
Is it a must to trade with a broker?
The answer is no but, your ability to do without them depends largely on your knowledge of the intricacies surrounding the market. You do need, however, a brokerage – an online platform where you purchase stock, Exchange-traded funds (ETFs), bonds, and other financial tools. The most popular kind of investments that ordinarily do not require a broker is the DSPP and DRIP.
Why do you not need a broker to purchase a stock?
The answer is simple – no educational qualification or licensing is required to purchase a stock. As a retail investor, all you need is money and a device with access to the internet. Finish! To be a broker, however, is a different ballgame as such an individual is required to pass Series 7 and Series 63 licensing exams.
Trading without a broker:
To be successful in the financial market without a broker, ones need to understudy several players in the market including how to select suitable brokerages, tax implications, risk tolerance, investment objectives, best stock screeners available, your goals, and how much time you are willing to spend on managing your investments before purchasing stock. Should you decide to start trading without a broker, it would be beneficial to follow the following steps:
Step 1
Select a company that offers opportunities for DSPP or DRIP. Your choice of a company depends on your trust in the company's stock acquired from a review of quarterly reports and other financial and managerial statements of the company.
Step 2
Choose a purchase plan – DRIP or DSPP, depending on your investment needs.
Step 3
Open an account with the selected company and fund it for a one-time purchase or at specified intervals for stock accumulation.
Buying stock with a broker
Should you decide to buy stock with a broker's mediation, take the following steps:
Step 1
The journey towards stock trading start's with selecting a brokerage. Consulting a guide on brokerages to select a suitable one will be a good starting point. Many successful traders believe the best brokerages out there are Tradestation and Tradier. After selecting a brokerage, select an online account and secure your password. You can fund this account by transferring money to it, sending in a check, or setting up regular deposits from your checking account.
Broker
Best For
More Details


Range Platform
Read Review




securely through TradeStation website
Broker
Best For
More Details


Intuitive Platforms
Read Review




securely through Tradier website
Follow-up steps:
Purchase a stock. The decision on what stock to purchase relies heavily on your knowledge scale as there are several assets to invest in ranging from stocks to ETFs to bonds to mutual funds and futures. If you have a narrow knowledge base, it will be wise to start with index funds than a stock.
Summarily, trading the financial market is likened to learning how to walk – you crawl before running. The importance of the services of a broker or financial advisor cannot be overstressed but should an investor decide to boycott these services, it is necessary to understand your investing psychology, investing objectives, and risk tolerance as well as market volatility.
Best Stock Traditional Brokers
Broker
Best For
More Details

Advanced Traders
Read Review




securely through Tradestation website




Intuitive Platforms


Read Review





securely through Tradier website




Powerful Services at a Low Cost
Read Review





securely through Tradezero website




Professional Forex Traders

Read Review




securely through Interactive Brokers website



Best Stock and Forex Trading Course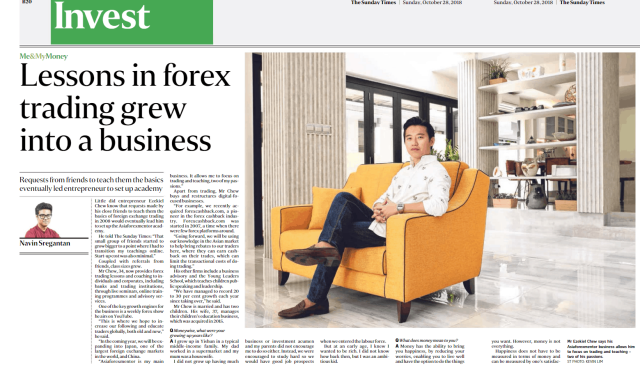 The forex market trades currencies. Banks, hedge fund management companies, and prop trading firms are the major players in this field. If you intend to learn how to trade the forex market, Asia Forex Mentor offers you a growth portfolio with quality educational content that acquaints the trader on the Dynamics of the market. His trading cuts across several financial instruments and has produced traders from across all the continents in the world.
Asia Forex Mentor is a trading course designed by Ezekiel Chew – better known as Asia's #1 forex mentor, a proficient trader who is popular for his organization and participation in several forex webinars all over the world. Its courses and mentorships have produced traders that manage the funds of banks and investment companies as well as several retail traders.
His trading strategy employs the principles of mathematical probability and is backed up by over 20 years of trading experience. This trading strategy is return-on-investment focused and makes him earn consistently, a 6-figure profit per trade.
The originality of the core program strategically divides learning into 5 steps that include a basic understanding of the market, its indicators, and the requirements for being a profitable trader. If a trader wishes to be successful, Asia Forex Mentor offers the best training course available anywhere in the world.
| RECOMMENDED TRADING COURSE | REVIEW | VISIT |
| --- | --- | --- |
| | #1 Forex, Crypto and Stocks trading course. Ranked most comprehensive by Investopedia and Best by Benzinga. Free to Try! | |
Conclusion: How to Invest in Stocks Directly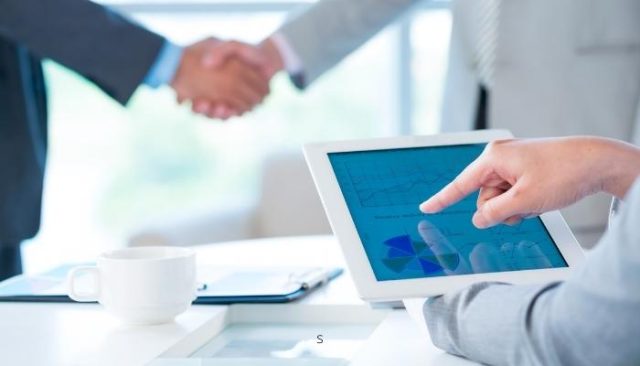 Throughout this review, we have talked about how to invest in the market as a beginner or an old-timer. Below is a summary of all that has been discussed:
Stock purchase from a company can be done in several ways depending on if the investor is an employee or not. An employee can acquire stock via direct stock purchase plans or dividend reinvestment plans.
A direct stock purchase program allows an investor the opportunity to buy stock while boycotting the broker and brokerage fees. DRIP allows the investor to reinvest a mapped-out portion of the cash dividend into the purchase of more shares or a fractional share over time.
The charges for both DRIP and DSPP are negligible compared to broker-mediated investment management. Both methods will require the individual to open an account into which deposits will be made from which stock purchases can be made on a monthly interval. Brokerage mediated trades on the other hand require the investor to take the following steps:
#1. Select an online stockbroker and open an online account:
Opening this is as easy as opening online sports betting account and requires you to apply for an account, provide proof of identification, and choose a preferred method of funding the account. If you must borrow money to fund the account, you need to tread the path of caution as you could potentially lose it especially if you make bad trade calls.
#2. Research the stocks you want to purchase.
This is a very important aspect of selecting a stock to purchase. You can start by diving into the research of companies you already know as a consumer. For beginners, the mountain data and daily market fluctuations might be overwhelming but do not let these take your eyes off the objective – to buy the stock of companies you want to own investments in and not necessarily make a profit.
Stock screeners may come in handy at this stage of investment and several brokerages offer them for free. The research will involve going through the company's annual report, SEC filings, quarterly earnings updates, and trending news.
#3. Decide how many shares to buy:
Never get pressured to purchase any particular share amount. As a beginner, it is usually advisable to start small and accumulate over time. Paper trading is also a good way to accustom yourself to market volatility, develop an investment strategy, and develop strong trading psychology. You may also consider investing in fractional shares as this allows you to own investments inexpensive stocks with a relatively small amount.
#4. Choose your stock order type:
There are several order types investors use to buy stock. The most prevailing types are the market order and the limit order. A market order instructs the brokerage to buy the stock at the current market price immediately after the order is placed while a limit order instructs your broker to execute a buy or sell at a particular market price that is in line with your valuation of the company.
#5. Optimize your investment portfolio:
once you are familiar with the intricacies of stock purchase, the next line of action is to spread your arms into other aspects of the investment world.
How to Invest in Stocks Directly FAQs
How can novices buy stocks without a broker?
Brokers that operate online have made the stock purchase easy especially for beginners. An online brokerage account is the easiest way to buy stock in the market.
However, if you wish to purchase a stock without a broker, look for companies that offer direct stock plans which allow you to purchase stocks from them without a broker for little to no fees. Another way is to acquire stock through a dividend reinvestment plan which channels your dividends into stock purchases than cash dividends
What is a simple way to quickly buy stocks?
The easiest and simplest way to buy a stock is through online brokers. This requires you to open a brokerage account, fund it through your checking account, or send in a one-time cheque. From this account, stocks can be purchased from your internet-enabled device
Can you directly buy stocks on your own?
Yes! This requires you to seek out companies that offer direct stock purchase plans and dividend reinvestment plans
| RECOMMENDED TRADING COURSE | REVIEW | VISIT |
| --- | --- | --- |
| | #1 Forex, Crypto and Stocks trading course. Ranked most comprehensive by Investopedia and Best by Benzinga. Free to Try! | |
Like this Article? Subscribe to Our Feed!
Wilbert is an avid researcher and is deeply passionate about finance and health. When he's not working, he writes research and review articles by doing a thorough analysis on the products based on personal experience, user reviews and feedbacks from forums, quora, reddit, trustpilot amongst others.