How to Calculate Your Net Worth: 2023 Beginners Guide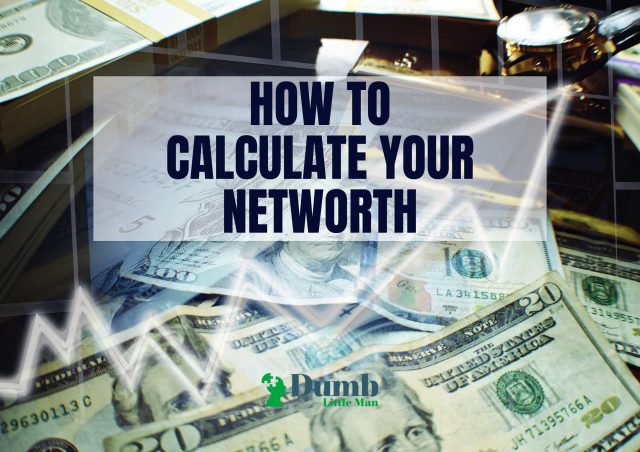 The #1 Forex Trading Course is Asia Forex Mentor
Many blogs and magazines often estimate and publish the net worth of high-profile individuals such as film actors, musicians, politicians, sports athletes, businessmen, etc. Some online websites like Forbes maintain a world billionaires' list and rank them by their real-time net worth.
For example, it is reported that Elon Musk; the CEO of Tesla has a net worth of $265 billion. We often marvel at how they arrive at these whopping figures and if they are really accurate or not.
In this article, we will explain the meaning of 'net worth', how it relates to your income, and why it is important to know your net worth. You will also learn how to calculate your net worth. Finally, we will introduce you to the best forex trading course on the internet and what you stand to gain if you choose to enroll.
How to Calculate your Net Worth: What is Net Worth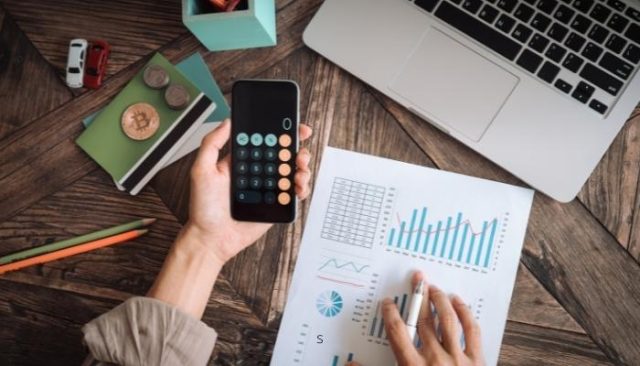 Are you rich or poor? The answer to this question is relative to an individual's background, experience, career, city of residence, financial goals, and a whole lot of factors. In our world today, an individual's financial status or wealth is determined by his net worth and is usually expressed in United States dollars (USD). Perhaps, it is because the USD is the most popular currency or because the United States has the richest people in the world.
Net worth is the value of an individual or company's assets minus the liabilities. There are different types of assets but the assets that count towards your net worth are the ones that can easily be converted to cash. Examples are; the money in your savings account, retirement savings account, and your properties such as cars, houses, boats, furniture, etc.
Your liabilities are the debts that you owe such as auto loans, student loan debt, credit card debt, home mortgages, home equity loans, etc. These debts often come with high-interest rates.
Income vs Net Worth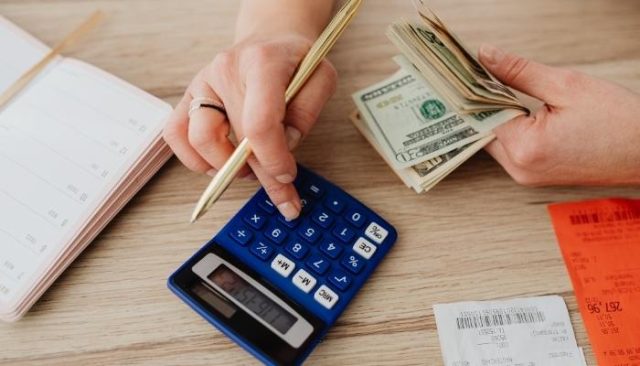 Income is the money an individual receives regularly in exchange for providing labor or service. For most employed people, it is usually earned on a weekly, bimonthly, or monthly basis. Income varies between professions, businesses, and cities of residence.
There are different types of income; most of them are subject to taxes and deductions leaving you with a net income. Active income is the salary received from a regular paycheck as a result of being employed by a firm, organization, or government. Portfolio income is received regularly from investments such as interests from savings accounts, dividends from stocks, etc.
Passive income comes from investments such as royalties from books, rented property, business partnerships, earnings from investment in a blog or website, etc. The income comes from businesses or partnerships in which you are not actively involved in its management or daily decision making.
Most authors and personal finance experts assert that an individual's income is a measure of wealth but his saving and spending habits greatly contribute to his net worth. You may be driving an expensive car and living in a mansion but owes a lot of money in credit card debt, car loan, personal loans, and other debts. This will result in very low or even negative net worth. Saving money is key to building your net worth.
A popular personal finance blogger 'Derek Sall' believes that everyone should answer the question; "if you lose your job today, how long can you survive"? If you can survive and live comfortably for 2-5 years, without borrowing or selling a property, then you are wealthy and have a good net worth. But, if you find it difficult to survive for a month, then, you are broke.
How to Calculate Net Worth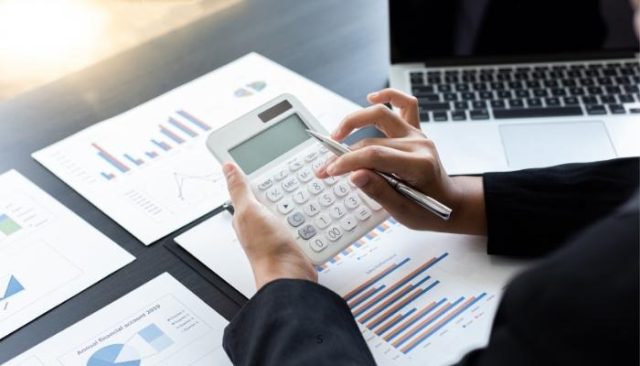 'Jonathan bird'; a certified financial planner defines assets as "anything that can be sold for cash". So, check yourself, what properties do you own that can be easily sold for money? Make a list starting with your large assets such as Real property, cars, other investments, etc.
Do a rough estimate of the current market value of each of your assets and add everything to get the cash value for your total assets. Be sure to include only properties that can easily be sold for cash. Assuming you have an old painting that might be difficult to sell or estimate its worth, do not include it.
But, if you have valuable household properties like modern electronic gadgets, expensive phones, computers, or musical instruments; make a list of all of them. Do a little research to ascertain the current value of your assets. This is important because they will only be valued as used items.
Also, if you have pieces of jewelry or investments such as stocks, bonds, mutual funds, cryptocurrencies, ETFs, etc; include their cash equivalents in your list. Then, list your liquid assets which are the total cash in your bank accounts; savings, and checking account as well as the balance in your retirement accounts. Write down the total value of your assets.
Note that credit card balances are no assets even though it gives you access to cash when you need it. Also, your insurance policies are no assets.
For liabilities, our financial planner says it comprises anything that obligates you to pay cash out. So, make a list of all your debts. Below are some known liabilities:
Home Mortgage
Car loans
Student loan
Home equity loans
Personal loan
Credit card debt
Other debts
Write down the amount you owe for each debt and compute the total outstanding debts. Now that you have the total figures for your assets and liabilities, you can now calculate your own net worth by using the formula below:
Net worth = Total assets – total liabilities
The value of your net worth gives a good insight into your financial health. It can help you to make informed decisions in order to reach your financial goals.
If you have a positive net worth, it means that you can pay your debts. Depending on how much you have, indicates your financial capabilities and status. It may be an indication that you are on course to pay your children's tuition, go on vacations, and settle emergency money matters. It may also signify that you have adequate retirement savings.
But if you have a negative net worth, it means that you owe more than what you have. Having a negative personal net worth is relative and may not necessarily mean that you are bankrupt. You may reach out to a financial advisor to help you manage your personal finances, build wealth, and improve your net worth.
If you have intellectual property like copyrights, online tools, patents, or other intangible assets, then, you may want to calculate your tangible net worth. The formula is as follows:
Tangible net worth = Tangible assets – liabilities
Or Tangible net worth = Total assets – total liabilities – intangible assets
Intangible assets are those properties that you cannot see or touch; they are mostly intellectual properties. Businesses and some individuals sometimes calculate their tangible net worth, especially when applying for a loan. The financial institution or lender may insist on tangible net worth statements because it accurately reflects the financial health of the individual or company.
Featured Investing Broker of 2023
Best Forex Training Course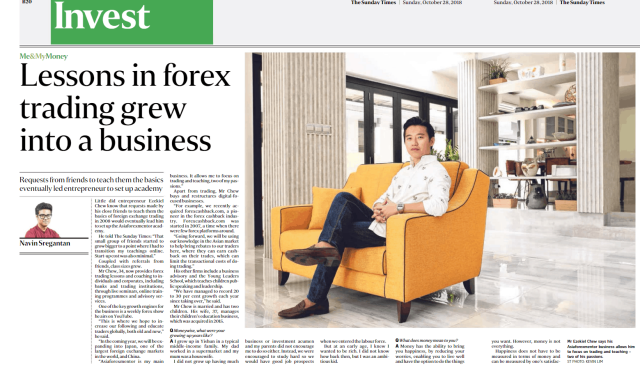 One of the best ways to improve your net worth is to earn more money and save more. Forex trading is difficult because many retail traders end up with losses. But, Ezekiel Chew; a renowned forex trader, educator, and mentor has created a foolproof strategy which he packaged into a training course known as the 'one core program'.
The course has more than 60 training videos where Ezekiel Chew meticulously teaches his proprietary trading strategy which is backed by mathematical probability. It is the same strategy that he has used to train successful bank traders, money managers, and professional traders.
Ezekiel simplified the one core program in such a way that a novice can completely understand the training, apply the strategies and become a successful trader. Already, there is a surfeit of testimonials from his students that have made millions of dollars from forex trading courtesy of the one core program. It is currently the best forex trading course on the internet.
Conclusion: How to Calculate your Net Worth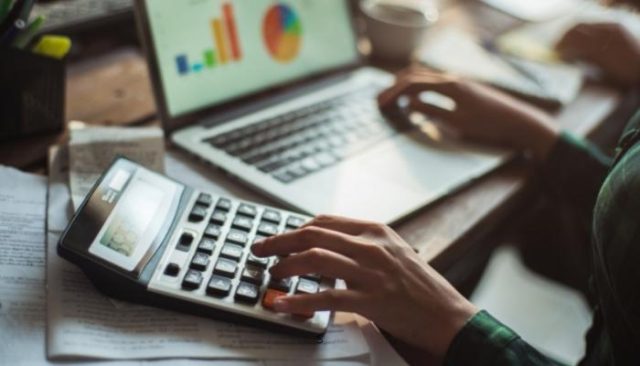 The net worth of an individual can be used to determine the state of his financial health. It says a lot about your ability to meet your financial obligations which may include current bills, debt, children's education, medical bills, retirement planning, etc.
The net worth of an individual or a company is the difference between the total assets and the total liabilities. Assets refer to all cash, bank balances, and cash value of the properties that can be readily sold. Liabilities are the debts you owe such as student loans, home equity loans, credit card debts, etc.
The net worth calculation is a simple process; just list all your assets and liabilities, and calculate the total value for each one of them. Then, compute the total assets minus liabilities. If you have any intellectual property such as a patent, goodwill, trademark, etc; they are known as intangible assets. Your tangible net worth can be calculated with the same formula but excluding all intangible assets.
The one core program created by Ezekiel Chew is a forex trading course aimed to teach beginners how to become successful expert traders. The course is efficient as there are multiple testimonials from students who have applied the principles and are turning out huge profits from the forex market.
How to Calculate your Net Worth FAQs
What is a good net worth by age?
Net worth varies for different people living in different countries. It also varies greatly by age. For example, most young school graduates have negative net worth because they have no money, and no personal property but have debts from student loans and credit cards. So, most young people do not have a positive net worth.
According to the Federal Reserve; the American central bank, the median net worth of Americans of age 35-44 is $91,300. For ages 45-54 the median net worth is $168,600; for ages 65-74, it is $266,400. But for ages 75 and above; the median net worth is $254,800 and the average net worth is $977,600.
If you live in America and your net worth falls within the age limits above, then, you have a good net worth by age. Living expenses, tuition, housing, and liabilities vary from city to city and from country to country. In any case, do your net worth calculation and compare it to your financial objectives.