10 Expenses That Destroys Your Budget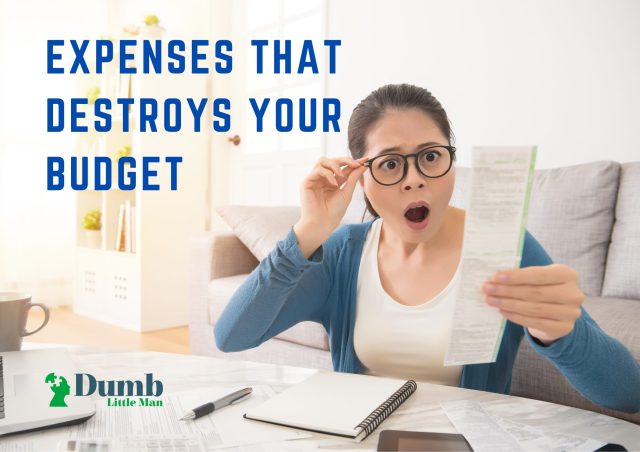 The #1 Forex Trading Course is Asia Forex Mentor
Tired of spending habits that ruin your budget? This review will expose some of the expenses that wreck your budget. I'd warn you though, that being able to identify those expenses that destroy your budget is only half the battle, taking adequate measures to minimize them and reduce their effects is the other half. This is why in the review we would talk about ideas on how to minimize, eliminate, and even how substitute them with other cost-efficient alternatives.
To set the record straight, whether it concerns national funds, corporate funds, an agency's or institution's funds, or a small business's or company's funds; there is no overstating the fact that expenses, be they urgent, required, or operational can destroy a budget. Therefore, the above fact makes it very necessary to identify and analyze the different types of expenses so as to properly manage necessary ones and discard unnecessary ones.
This review concerns personal funds and budget management. A list of 10 expenses has been outlined to aid you in deciding the necessity or otherwise of some popular expenses and how they impact your budget in relation to your funds.
10 Expenses that Destroys your Budget
#1. Personal Physicians and Private healthcare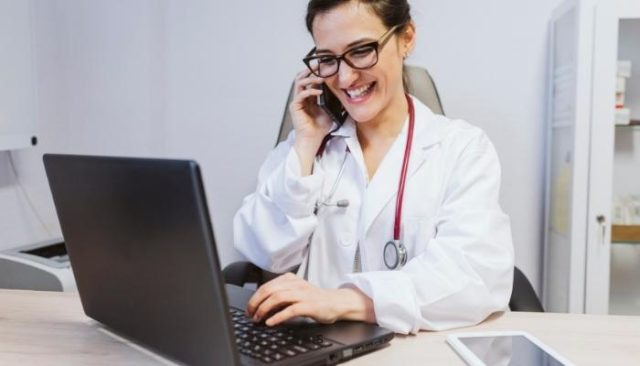 'What! Healthcare, how?', you might ask. Please, hear us out first.
Health is wealth, of course! We can't do without healthcare. Access to adequate healthcare is a necessity for everyone. These days, regular doctor visits are one of the habits people acquire as they get older. They tend to see this and health insurance as a required expense. Right, but the costs of these visits if not properly managed would ruin one's budget, because you would need to pay high consultation fees and cover the costs of other medical expenses.
Personal physicians are a luxury and their fees are not cheap, therefore it would be more advisable to use more cost-efficient options like normal clinic visits and beneficial health insurance packages.
#2. Addictions and Gambling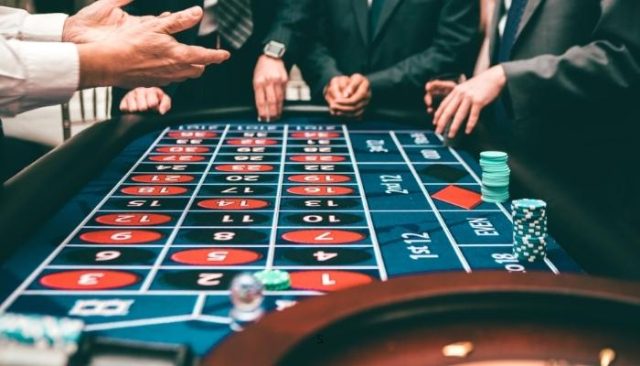 Isn't there a popular saying, 'We all have our vices"?
Vices, be it drugs, women, alcohol, cards, or addiction to extreme sports are enemies of our budget. To avoid these unhealthy habits that have a damaging effect on our budget we must rein in our addictions and suppress them.
We tend to spend a lot of money on things we gain satisfaction and derive pleasure from. These soon turn into habits and before long a big chunk of our money goes into acquiring and maintaining the benefits we think we derive from these addictions.
Gambling is a fast way to destroy one's budget and an even faster way to incur debt, whether it's trying one's luck at cards, dice, roulette wheel, etc. Any unpredictable failures resulting from any of these could tie a person to debts that might even come with high-interest rates.
#3. Expensive Fashion Accessories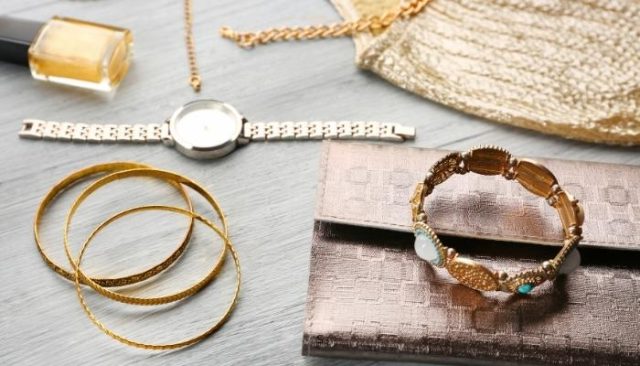 As fashionable as cufflinks might look on your dress shirts as a man, or pearl necklaces might look on your neck as a female, we don't usually incorporate them into our budgets. As a result, money spent on such expensive fashion accessories might serve to ruin your budget. Rather, you should consider more cost-effective options that will help you save more money.
#4. Donations and Charity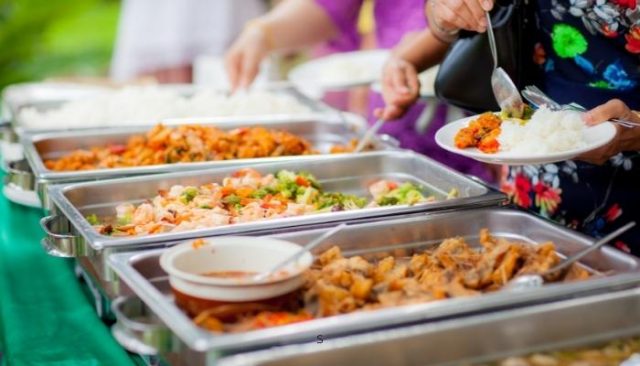 Donations to noble causes, special events, and fundraisers are praiseworthy really. Charity is a tested and trusted way for psychological and emotional fulfillment. A lifelong friend might decide to have a birthday bash and we feel indebted to contribute or sponsor the occasion. A relative, colleague, or associate might suddenly die and we decide to cover the costs of burial services or offset debts incurred on their outstanding medical fees.
Do not underestimate expenses of this nature, you need to incorporate them into your budget. Be it a birthday bash for your daughter, the wedding of a lifelong friend, or a fund, these special events need to be well taken care of in your budget.
#5. Expensive Vacations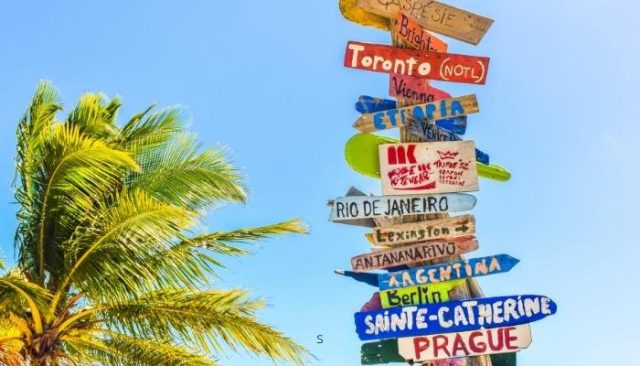 Having a great vacation is a wonderful break from all those important business meetings; our career, work, and the 'bundle of activity most of our lives have become. However, we also need to consider the cost of transportation, lodging, food, entertainment, recreation, etc, that come with having fancy vacations. These expenses must be covered adequately in your spending plan to prevent them from ruining your budget.
#6. Special or Exclusive Service Subscriptions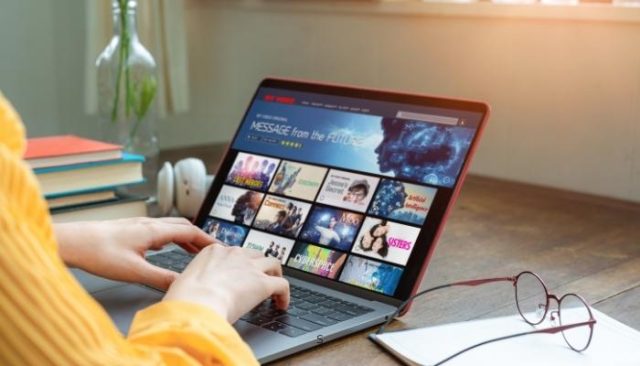 This is another indulgence that can ruin a picture-perfect budget. This could be the subscription for a special magazine, home delivery, home cleaning services, personal hairdressers and manicurists, sauna baths, expensive air transport services, or just subscribe for your regular special delivery services. It'd be great for your budget if you can look into these exclusive services and cut down on unnecessary expenses.
#7. Multiple Club Memberships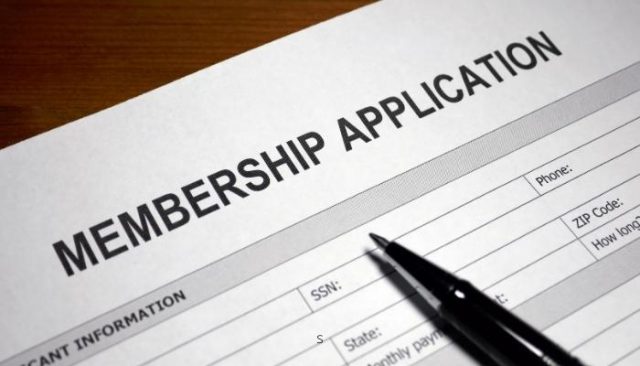 As social beings, it is part of our make-up to need to form close associations with people of similar interests, goals, aspirations, objectives, or social standing. However, having more and more memberships takes a good chunk of our time and money, and reduces our efficiency. It's better to belong to a few and contribute to them maximally than to belong to many and be less productive.
#8. Parties, Fun, and Entertainment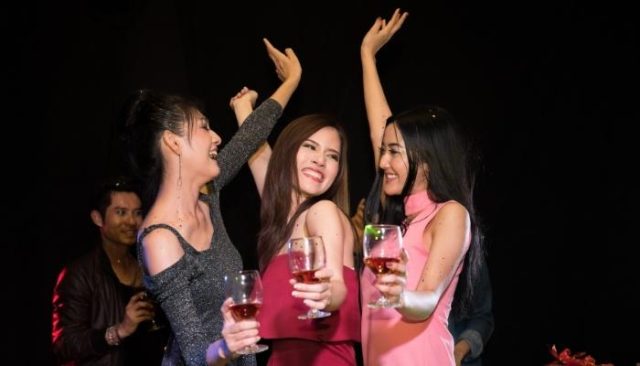 We get a sense of fulfillment from playing the host to friends, associates, and family; and the accolades and goodwill we receive from our guests at these special events are just heartwarming. We tend to spend a lot of money to host these events and the fees for catering services combined with other expenses might not be covered in our budget.
Whether it's a housewarming party, an old boys association meeting, a get-together for associates, or a party to celebrate a promotion with colleagues, the tendency to forget our financial goals and our plans to save money, is high. If we must entertain friends there are cost-efficient options like serving homemade meals instead of fancy meals and exotic drinks, to avoid going beyond your food budget.
As for family and close relatives, we can utilize the available cheap or free fun like organizing family picnics, outdoor games, park rides, trips to free concerts, etc. Since no rigid rules apply, home games like crossword puzzles, chess, scrabble, dominoes, and dice games can be utilized for family fun.
#9. Impulsive Purchases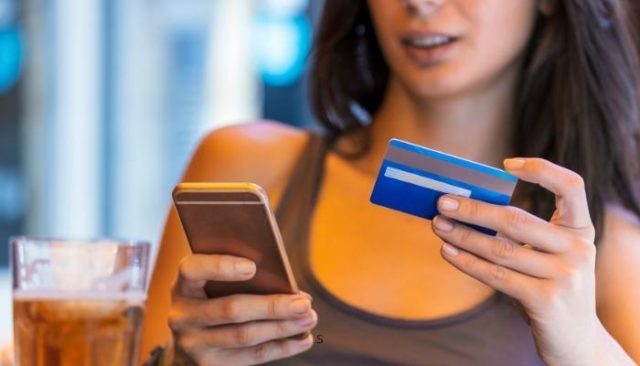 This is one of the most common ways by which we make expenses outside our spending plan.
Ranging from a quick trip to an art gallery, where you stumble on a rare ornament you end up buying; or are offered the best deals on a piece of jewelry, or walking down a mall and you suddenly decide to get a new phone or end up using your credit card to pay for fancy items at collection stores. Such expenses tend to ruin your budget and could become a major problem.
To maintain a budget and have full control of your money set, you need to plan ahead before spending money to minimize unexpected expenses.
#10. Mortgage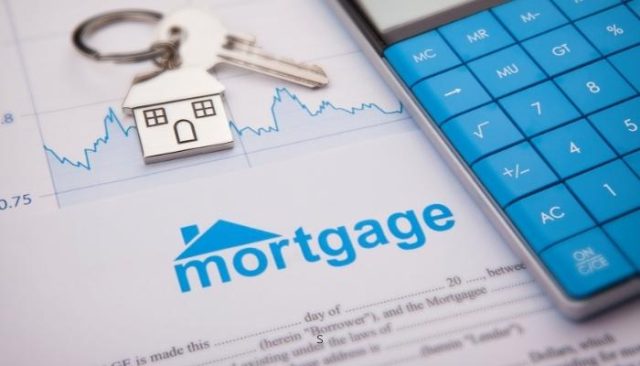 As an individual, do you use a mortgage to buy real estate? The cost of a mortgage depends on the nature of the loan, the term, and the interest rate. You must therefore carefully consider your qualifications, the type of property you want to buy, the term, and the interest rate because unfavorable interest rates or even an unfavorable term can ruin your picture-perfect budget.
Featured Investing Brokers of 2023
Best Forex Training Course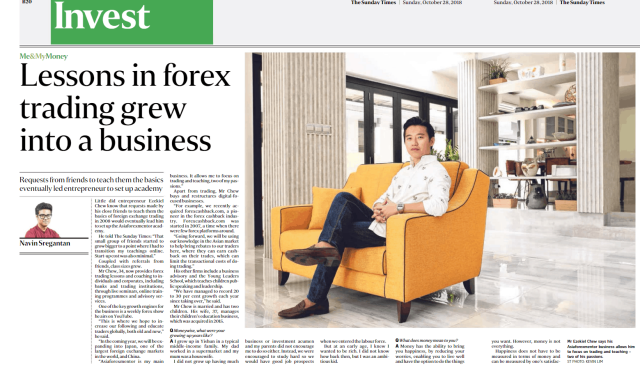 Asia forex mentor offers you a trading course that exposes the intricacies of the market to you with its quality coaching and mentorship programs. If you intend to learn how to trade the forex market Asian forex mentor prepares you adequately to face the intricacies associated with forex trading. You get to learn the secrets of trading the forex market which puts you in a perfect position to make money from trading.
Asia's #1 Forex mentor is no other person than Ezekiel Chew. You might recognize him from his frequent appearances in forex trading expositions and events around the globe, as He's often consulted for his first-rate opinion on the market. He has trained many forex traders who work in banks and well-known trading institutions and companies. Some of his students began from knowing next to nothing about forex trading to becoming big names in the forex market.
Whether you have been trading the forex market, or you are a beginner Asia forex mentor offers a core program that serves as a ready and reliable advanced manual that starts from the essentials of understanding basic forex indices right up to successfully carrying out trades and achieving constant profits in your trading.
And these constant profits result from a well-calculated mathematical probability that eliminates a 98% chance of registering losses and an almost zero margin for error. If a trader wishes to have coaching and mentorship from one who has built proficiency over the years, Asia Forex mentor would the best choice.
Conclusion: Expenses that Destroys your Budget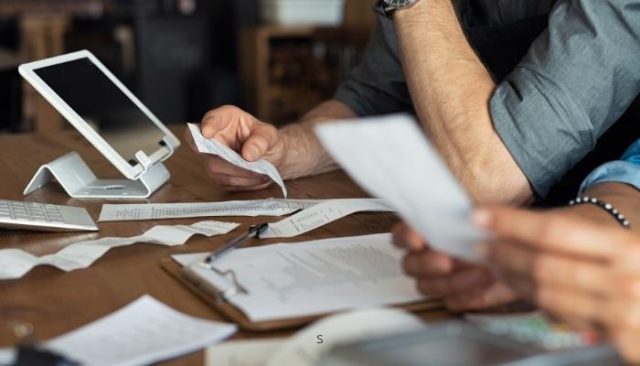 In this review, we talked about expenses that ruin your budget, more cost-efficient alternatives, and unnecessary expense examples. Operating a well-organized budget is necessary to be on track with your financial goals and also crucial to leading a successful lifestyle.
You should endeavor to create a monthly budget that should cover both daily transactions like credit card purchases, and cash payments for goods or services; and weekly transactions like money spent on auto maintenance. Also, weekly and monthly expenses should be within your budget limit.
Whatever fees for products or services like your electricity bills, cable bills, gas fees, payment on service calls, children's extracurricular activities, etc, you have the responsibility of making sure you do not exceed your target monthly amount for money spending. In other words, you need to design a good cash flow system, (using the knowledge of your bank account statistics,) that not only suits you best but also helps you save money and ensures you do not incur debts.
Also, you need to constantly inspect your bank statements to help you adequately manage your funds. Routine care and regular analysis of your investments would help you to avoid extreme lows in your financial status.
In addition, it's essential to make room for unforeseen circumstances like sudden doctor visits, and urgent auto maintenance costs. Finally, you need to steer clear of debts at all costs. Debt results in borrowing and more debt would eventually lead to dependence on loans.
Personal loans do not always come with the best interest rates and not everyone qualifies for a free credit score. The better alternative is operating a budget that utilizes your funds and helps you save money. But if you already have debts to cover you need to start fresh and design a budget that helps you in cutting expenses, reducing your overall spending, saving money, and ensuring you avoid more debt and unfriendly interest rates.
Expenses that Destroys your Budget FAQs
What can ruin a budget?
There are several practices we indulge in that have the great capacity to ruin a picture-perfect budget. They can be in form of habits, lifestyle, etc. They include: Impulse buying, failure to compare prices of goods and services before making payments, failure to organize expenses in order of priority, and lack of commitment to budget, to mention a few.
Impulsive buying: You did not plan ahead to buy a product or service, but along the line you made a purchase, well, that is impulse buying. There's always the tendency for us to buy things that are not on our spending plan, and many marketers tend to exploit this trait in customers. Impulse buying is frequently seen in purchases made on clothes, food, beauty products, groceries, jewelry, etc.
If you are thinking of cutting expenses that ruin your budget you need to sit down and take proper inventory of recurring impulse purchases. Once you've spotted them, start fresh! Try to make honest efforts to prevent subsequent occurrences.
What are unnecessary expenses examples?
Cable TV: In our age and time having cable TV is not necessary when you can watch your favorite shows on streaming services.
Try out any of the streaming channels that best suit you. You can then proceed to open a savings account to put the money you'd have used for making monthly payments/monthly purchases for cable TV, you'd be surprised at the amount of money you'd save.
High-priced Gym memberships:
The idea that you need to keep fit and in the perfect shape is very relatable. That being said, there's nothing reasonable about wasting money on monthly payments for pricey gym memberships when you could always look for cheaper alternatives that would still keep you as fit and trim as you desire.
Dispensable News subscriptions: We are just on the lookout for headlines most time, we hardly ever go through all the content in those newspapers and magazines we subscribe to. In the world of unlimited internet access, we can always get in touch with the 'latest' without having to make expensive subscriptions.
What are the three biggest expenses in your budget?
Man's basic needs are the need for food, shelter, clothing, and transportation. As a rule, housing, transportation, and food are usually the 3 biggest expenses on our budget. They are also the most basic, and our monthly budget and monthly spending plans must adequately cover these 3 basic needs properly.