8 Best Decentraland Architects in 2023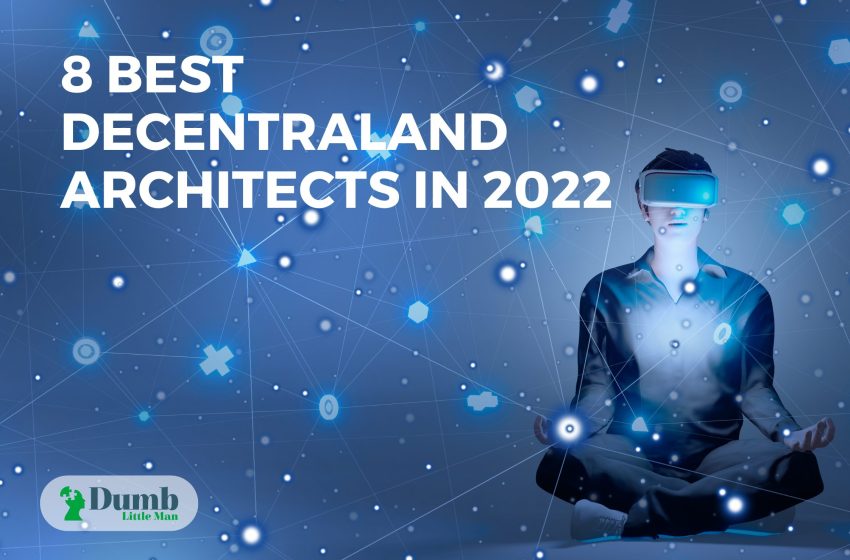 Want to jump straight to the answer? The best cryptocurrency brokers for traders are Coinbase and Binance
The #1 Crypto and Forex Trading Course is Asia Forex Mentor
Decentraland is a virtual world built over the NFT space; an investor can purchase land in the virtual real estate market using MANA- the official currency for decentraland. However, like the real world, an empty space can't generate revenue on its own, and it doesn't create any positive inflows until it's sold. Therefore, decentraland creators have allowed owners to develop their land to create a separate income stream.
Investors have begun transforming their lands into NFT museums or play parks; these areas have a fee based on time spent, and members are charged through an automatic mechanism. The additional revenue can then be translated to real-life currency; virtual world projects usually rise in value as soon as they are transformed into revenue generation schemes. Hence, investors are interested in hiring decentraland architects to get the job done.
A decentraland architect creates a 3d model for your digital land that can be deployed in the decentraland virtual estate project. The industry has started to grow, and various creators have emerged over time. However, not all creators are as good as they claim, and sometimes, the urge to create additional revenue may end in ruins. In this blog, we bring to you the eight best decentraland architects that can help you increase the worth of your virtual land.
8 Best Decentraland Architects in 2023  
#1. Team Intelligence
Team intelligence has become the most popular name amongst decentraland architects; the group is famous for its intricate landscapes and groundbreaking architecture. Over the years, they have built a reputation for their result-oriented architectures, and investors have substantially benefitted from their choices.
Team intelligence utilizes CGI technology to craft delicate 3d designs that stand out from the rest; the unique design philosophy accompanied by illustrative architecture attracts numerous NFT viewers to the site. Their services have benefitted a wide range of customers; however, the brand's primary focus is on real estate marketers moving to the virtual world.
'We design art for the future' is the main motive of the architectural firm, and their designs replicate the ideology. Investors can also share their ideas and inspirations with the architects to help create the finest 3d model that suffices the ultimate goal.
#2. Metaverse Architect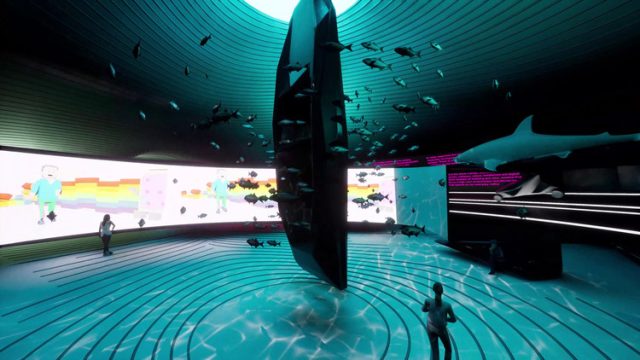 Metaverse architects are among the most famous architects for the virtual worlds; their services aren't restricted to decentraland and cater to the sandbox and other virtual worlds. The architects are involved in developing high-quality 3d models for virtual real estate; they claim to be a one-stop-shop for all digital animations.
Metaverse architects stand out from other creators mainly due to the diversification of their services. The architects can develop a variety of earnings streams for you. A popular choice amongst their customers is the 'play to earn' service; the service involves the creation of unique places that can be utilized as fun spots by members of the digital world. It involves popular sports and activities where users spend time and mana.
Another innovative idea is the creation of 'learning facilities'. Metaverse architects specialize in creating 'pay to learn' spots; it takes e-learning to a new level. Users can enter a space to learn about a popular subject and pay for tuition using mana. There are various other ideas that can help you transform your virtual real estate into an earning source.
#3. PIICO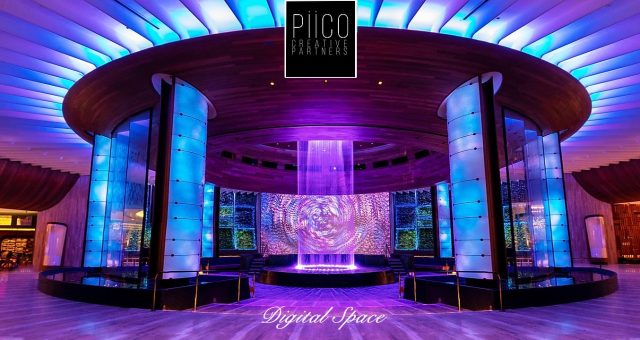 PIICO, named after its CEO and Founder, Pico Vasquez, is a digital architectural firm that dedicates its efforts to designing cities and brands in the virtual world. Unlike the latter architects, PIICO's primary focus isn't on developing a distinct revenue generation scheme; instead, its strategies to bring the virtual and real-world closer to each other.
It specifies brands that wish to create different visibility in the virtual world; the projects are designed to make a connection in the metaverse that can be utilized for profits later on.
The team contains expert designers and developers who put their effort into ensuring client satisfaction and excellent development. PIICO has been recognized by several renowned brands and magazines worldwide, including Google and Forbes. The innovative vision to bring imagination to reality is a unique philosophy that helps PIICO stand out from other creators.
Any interested investor can schedule an introductory call for their decentraland real estate project. They are guided about various applications for their space and how they can make the most of it.
#4. Grimshaw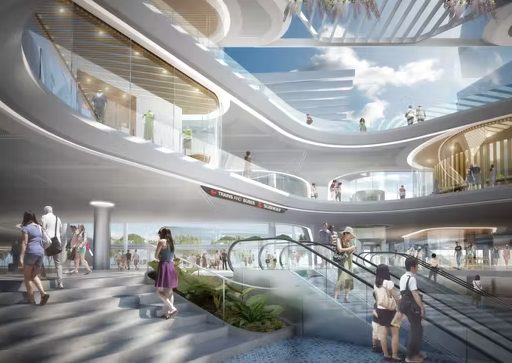 When we talk about architects, we can't miss Grimshaw; they are an established brand that has won tons of awards for their designs in the real world. Their recent development of North London's zero-carbon power plant has kept them in the news. The exciting prospects with an innovative philosophy make their designs stand out from the rest.
If the recent rumours are to be believed, there is a fair chance that we will see Grimshaw beginning a game development studio, which will connect Grimshaw to the virtual world. The plan is to innovate for various investors in the digital world. Grimshaw's design has always been their standout trait. Once they are among digital creators, there is little doubt that their production will fail to amaze investors or users.
Grimshaw aims to design creative designs that fulfil a bigger purpose; they are involved in developing various university campuses, power plants, museums, public parks, and airports. These locations are fundamental for the metaverse and can be utilized for additional revenue. Of course, the group will have to think of adding a new ideology for their designs to satisfy the global aims of the investors.
#5. Noor Architects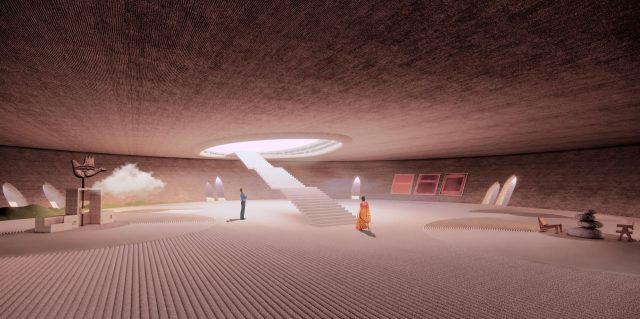 Noor architects have been in the architectural business for more than two decades; their initial focus was real-world buildings and construction projects; however, since the NFT wave, the founder has found a new love for the virtual real estate market. He believes that the in-game cryptocurrency-mana is the alternative to fiat currency for the future.
The Chandigarh-based setup is owned by Noor Dasmesh Singh, who began the virtual world journey as an academic exercise. He said that it took him nine months to decide about entering the market finally; his primary purpose was to reinvent how people looked at the virtual world. He believes that Noor architects can act as a bridge that connects the virtual world to real life.
Noor architects aim to utilize the non-existent boundaries of the virtual world by creating unique designs that aren't possible due to physics and other natural limitations. The founder believes that virtual world projects contain blurred architectural boundaries that can be exploited to make everything possible.
#6. Bjarke Ingels Group (BIG)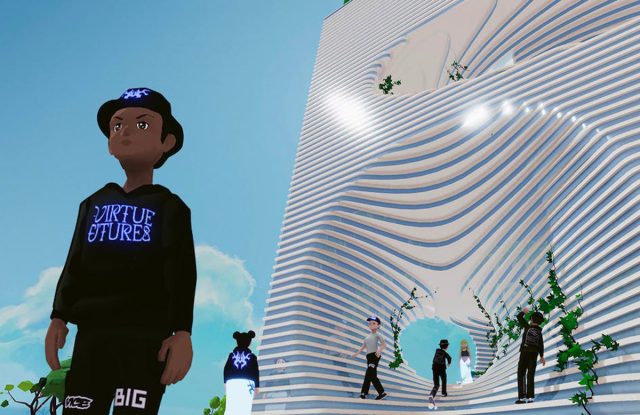 BIG is another renowned decentraland architect on our list; they have been an experienced group that has helped tons of investors in developing worthwhile projects. Like Grimshaw and Noor architects, BIG started as an architectural firm specializing in designing real-world construction projects. They were involved in developing famous monuments across the united states, specifically in New york.
Since the NFT craze, the BIG group has collaborated with UNstudio to design cross-disciplinary projects. The idea is to bring forward talented architects that help investors visualize their ideas of virtual reality. The main philosophy of the developers is to create a sustainable structure that establishes a link between people around the world.
Unlike others on the list, BIG hasn't so far collaborated to create conventional revenue streams for investors; the goal is currently to prepare animated buildings which serve as meeting offices for popular brands all around the world.
#7. Zaha Hadid (ZHA)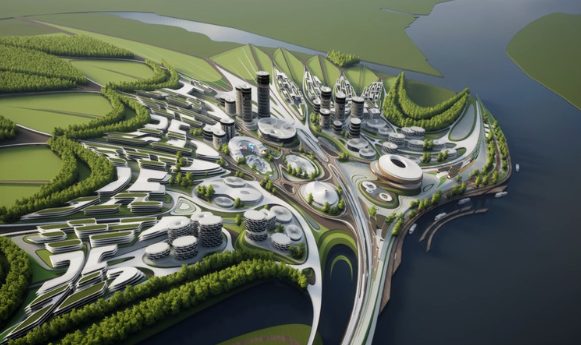 Zaha Hadid is a famous architectural firm that caters to a wide variety of construction needs. The company is named after its owner, Zaha Hadid, and was founded in 1980. Its head office is located in London, and most of its commercial projects are located in the UK region.
Recently, British property developers have started exploring additional services for their business; consequently, Zaha Hadid has decided to focus on metaverse and blockchain technology to improve their diversification and generate additional revenue. According to Architectural digest, the Zaha Hadid group is creating a plan for a digital city in decentraland. The city is to be planned on the same paradigms as real-world cities.
Liberaland is the visualization of an unclaimed territory between Croatia and Serbia. However, the project head aims to utilize limitless boundaries to create an attractive place that resonates with virtual members. The self-governed city can further be developed and resold to other investors. Soon, the city is to be opened for service landowners in the decentraland-metaverse.
#8. Voxel Architects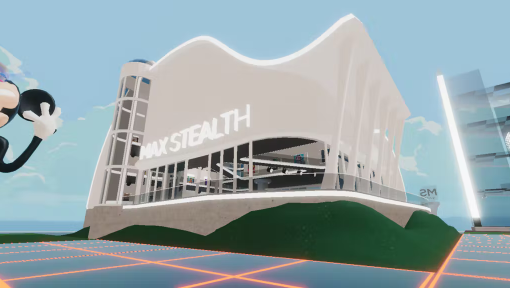 Voxel Architects offers a dynamic experience for investors; the services are specially designed for landowners in the virtual world. Voxel Architects were one of the first architectural firms to set in the niche. They are well-reputed amongst their customers. The design architects under Voxel are experienced and skilled; the portfolio can be accessed from the official website.
Voxel architects stand out mainly due to their innovative ideas to generate revenue for the investors; they create ideal places and provide added income by endorsing promotional content at your site. Various other creative ideas include unique game design, NFT studio, shops to purchase parcels, and more.
Voxel architects started mainly in the automotive sector, but soon, their aim changed from creating unique real-world designs to producing a dynamic experience for metaverse members. Today, they have served a wide range of customers with varying needs.
Best Crypto Brokers
Broker
Best For
More Details

Earning Rewards
Read Review




securely through Coinbase website




Altcoin Trading


Read Review





securely through Binance website






Sign Up Bonuses
Read Review





securely through Crypto.com website




New Investors

Read Review




securely through Gemini website



Best Crypto and Forex Training Course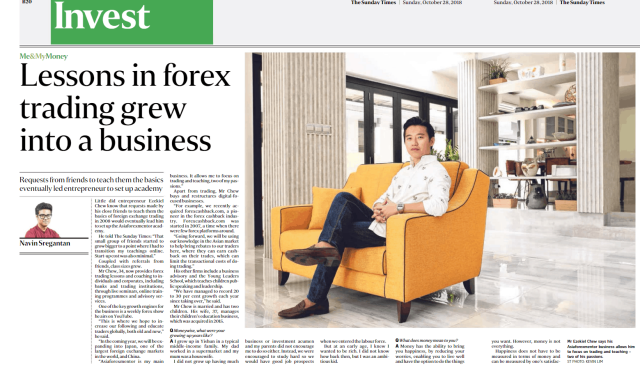 Online earning has been the new norm since COVID; people are looking for easier alternatives than working 9-5. As we discussed earlier, NFT development can be a great way to generate additional sources of income; however, the entire process may be redundant for conventional investors, and they may like easier online investments.
The solution is Forex; it involves the exchange of foreign currencies, ETFs and options worldwide. The market is expected to cross 2.5 quadrillions by 2025 and is several times bigger than cryptocurrencies.
However, just like every other business, you can't succeed if you aren't informed about how it works. Forex is a simple subject, and if you have the right course, it can be learned within a few weeks. Our recommendation will be Asia Forex Mentor; it is one of the only courses that take you through a step-by-step process of learning Forex; the course is designed with the latest methodologies that are backtested on historical data to determine their reliability.
Ezekiel Chew has been a popular name in the Forex market and has earned a reputation for his expertise and skills. He has tutored various financial institutions and banks, including BDP, the second-largest bank in the Philippines. This course is well-drafted for all levels and includes a 5-step secret strategy to profit from the Forex market.
| RECOMMENDED TRADING COURSE | REVIEW | VISIT |
| --- | --- | --- |
| | #1 Forex, Crypto and Stocks trading course. Ranked most comprehensive by Investopedia and Best by Benzinga. Free to Try! | |
Conclusion: Best Decentraland Architects in 2023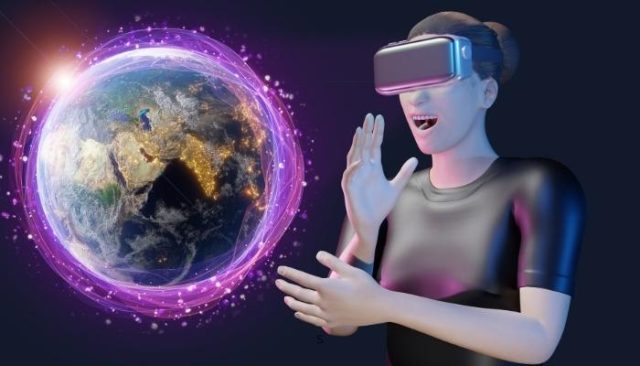 We have finally come to the end of the blog; I hope it helped you find out the eight best decentraland architects and how you can generate additional revenue from your NFT space.
Creativity never gets old, and it can help you earn through thick and thin. An attractive virtual place with good marketing can cover its purchase cost within a few weeks.
You would have noticed that most of these architects moved from real life to digital space. It indicates the beginning of a new world; soon, other professions will move from conventional jobs into virtual projects. We'll get to work developing unique arts that resonate with different-minded people.
Best Decentraland Architects in 2023 FAQs
How do you earn from NFT spaces?
NFT designs are 3d animated buildings deployed in the metaverse; these places are open to metaverse users. Usually, members are charged an entry fee, which increases as people spend time in the territory.
However, some spaces are designed based on the user's selected package. Famous NFT museums usually display NFT art, and their revenue is based on the purchase price.