Cash App Review: Is it Best for Beginner Investors?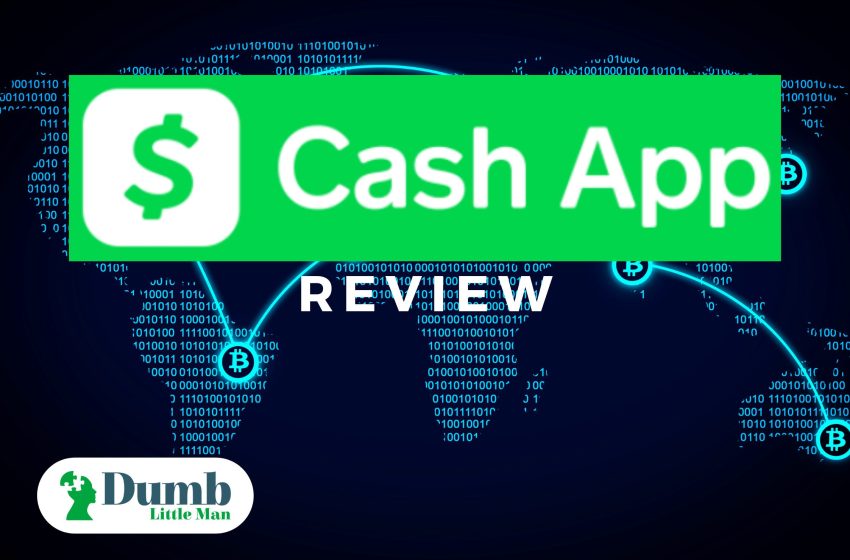 Cash App gained traction as a rival to Venmo, Zelle, and other free money transfer apps. Square owns the service, and as its user base grew, it wanted to branch out into the brokerage industry. Cash App now has Cash App Investing, allowing users to purchase, sell, and exchange stocks.
As far as brokerage services go, this one is rather basic in terms of features and offerings. If you're a trader looking to get into the stock market, it's still an excellent platform to use. Consider visiting with a local financial counselor if you have questions about investing.
The Cash App Investing platform was introduced in late 2019 and is still relatively young. Users may buy and sell equities and exchange Bitcoin on the platform.
Users of Cash App Investing can also move their money to other broker-dealers and set up automated investments. Cash App Investing is also compatible with both Apple and Android devices. Let's discuss the Cash App investing LLC and features in detail!
Cash App Review: What Is Cash App?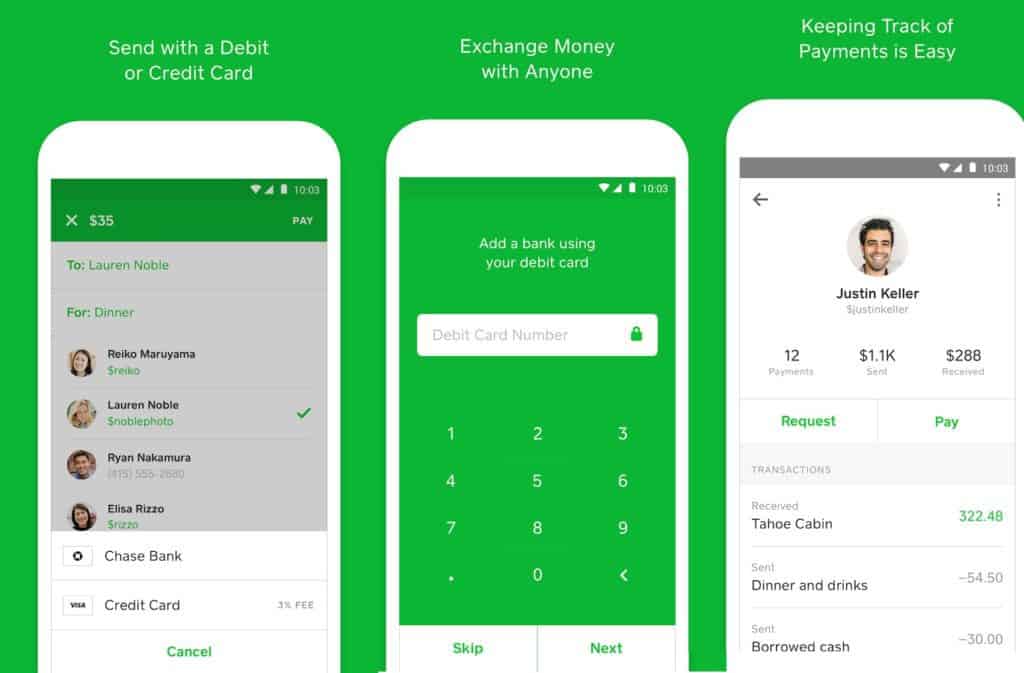 Square, Inc. launched Cash Software, a peer-to-peer payment app, in 2013. The popular mobile app is available for both iOS and Android. More than 30 million individuals used the Cash App for transactions in June alone, and it currently ranks first in the App Store financial category.
Square has several tools to assist individuals with money transactions, including the Cash App. Square, based in San Francisco, California, began offering payroll software, payment technology, and other services to restaurants and other small companies in 2009.
Besides this, Cash App Investing is a user-friendly solution for beginners to start investing in stocks and cryptocurrencies immediately from their phone or tablet.
You may start investing for as little as $1, thanks to commission-free trading and the opportunity to acquire fractional shares. The cash card transactions instantly promote Cash App funds within in-store purchases to help lower the risk when transferring money.
A popular payment platform, Cash App, has added a new brokerage service that allows users to purchase and sell equities directly from the same app they use to send and receive payments. Users of Cash App Investing may take advantage of zero-commission trading, fractional share investing, and other fascinating features that novices and mobile investors require in an online broker.
| RECOMMENDED TRADING COURSE | REVIEW | VISIT |
| --- | --- | --- |
| | #1 Forex, Crypto and Stocks trading course. Ranked most comprehensive by Investopedia and Best by Benzinga. Free to Try! | |
How does Cash App work?
Sending money, receiving money, mobile banking, and investing are the four key features of the Cash App. Here's how they all work:
Money Transfer
To transfer money, all you need is the recipient's email address, phone number, or $Cashtag. Each Cash App user creates a unique $Cashtag within their app profile.
The app will ask where you want to withdraw money to make the payment when you enter the person's details.
Your Cash App balance, connected bank account, or credit card can all be used to fund the transaction. Visa, MasterCard, American Express, and Discover are all accepted via Cash App.
It's free to send money from your Cash App balance or bank account. There is a 3% transaction charge if you send a credit card payment.
You can send up to $1,000 in 30 days, but if you verify your name, date of birth, and last four digits of your Social Security number, your maximum will be increased. You can transfer to a bank account instantly.
Getting money
When you get money, it is initially deposited into your Cash App account, after which you can withdraw to a linked bank account or debit card.
A conventional deposit takes one to three business days to appear in your bank account. Still, a quick deposit to your debit card occurs immediately but incurs a 1.5 percent rush charge.
Other than this, you can also request a Cash Card if you don't want to transfer money to a bank account. The Cash Card is a Visa debit card that can be used to make purchases online or in shops using Cash App money.
If you use the Cash Card at an ATM, you'll be charged $2, and the ATM servicer may charge a fee as well. On the other hand, A Cash Card grants you access to Cash Boosts.
You can save money on these discounts by adding to your phone and using them at restaurants and retailers. Cash App's bank partner helps get the maximum benefit during online purchases.
Banking
You may use Cash App banking to deposit additional money, such as your paycheck direct deposit and tax return check, in addition to receiving payments from pals. You must first order a Cash App card to use the banking feature.
Setting up direct payments into your Cash App account, according to the website, might help you collect your paycheck up to two days faster than the direct deposit to another bank.
However, the Federal Deposit Insurance Corporation (FDIC) does not protect Cash App. If a financial institution fails, the FDIC will insure up to $250,000 of your money.
"We're actively trying to fix this coverage," a Cash App spokesperson adds. So, while there are banking functions, this is not a bank account with federal backing.
Investing in Cash Apps
With Cash App Investing, you may invest as little as $1 in stocks and exchange-traded funds and pay no commissions. This feature is only available to residents of the United States who are 18 years or older.
You must provide Cash App with your full name, date of birth, Social Security number, address, and work information to join up. FinanceBuzz's beginner's guide will walk you through the process if you're new to investing.
Cash App also supports cryptocurrency. Within the app, you may purchase and trade Bitcoin. You may also deposit or withdraw Bitcoin to a third-party wallet.
What are the Features of the Cash App platform?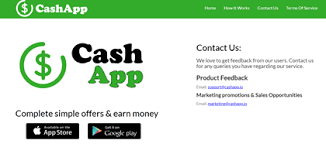 Cash Software Investing is a brokerage tool embedded right into the payment platform, allowing you to buy stocks and bitcoin on Cash App without downloading a new app.
The brokerage account is designed for beginner investors and is rather basic. Still, it is also a good alternative for passive investors who wish to handle all of their assets in one place.
The following are some of the benefits of investing:
Approximately 1,000 stocks and exchange-traded funds(ETFs)
A total of 1,000 stocks and exchange-traded funds are available (ETFs). Cash App only offers equities listed on the NYSE or NASDAQ with a market capitalization of $1 billion or a $5 million average daily transaction volume, which is why it has fewer security alternatives than other online brokers.
This eliminates some of the smaller or less frequently traded equities riskier. Cash App concentrates on low to medium risk investments to maintain its platform user-friendly.
Fractional share investing
It implies you can buy a stock even if you can't afford to pay the full amount. Even if you just have a modest amount of money to invest, it's a terrific method to diversify your portfolio.
Rather than buying one or two complete shares in a single firm, you might spread your money about by buying fractions of a share in a few other companies.
Multiple order types are available.
There are a variety of order kinds available. While it's a stripped-down broker platform, you may still set limits and stop losses on your trades. You can use a limit or stop loss order to purchase or sell when your requirements are fulfilled automatically.
This enables you to sell a risky stock before losing more money than you're comfortable with (or to lock in gains) or acquire a stock once it reaches a price you're comfortable with.
Automated investing
Investing that is automated. You may set up orders to invest your money for you on a daily, monthly, or biweekly basis.
You may, for example, set it up so that a certain percentage of your paycheck is automatically invested as soon as it arrives in your account. This makes it simpler to include investment into your financial strategy. You may pause or stop automatic investment at any moment using the app.
Cash App Pricing and Plan?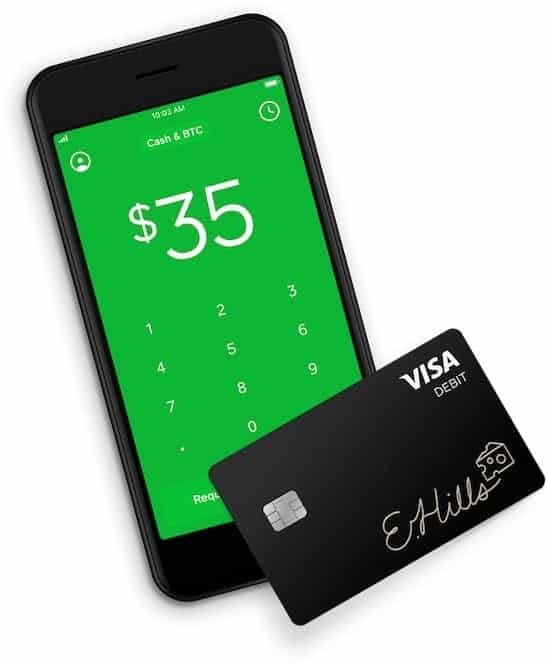 It's elementary to get started with Cash App: simply link your bank account and make a money transfer, and you're good to go.
Alternatively, set up a direct deposit. Alternatively, you may download the app and make a money request. Because of the minimal charges and no account minimum, it's simple to keep the account going no matter how you get started.
You'll just need a dollar in your account to trade equities, and you'll be able to acquire fractional shares as well.
As a result, rather than needing to acquire just round shares, you'll be able to put your entire investment to work right away. It's a little addition that improves the functioning. Stock trading is free, following the industry's move to no commissions, while Bitcoin trading is not.
Who is Cash App Best For?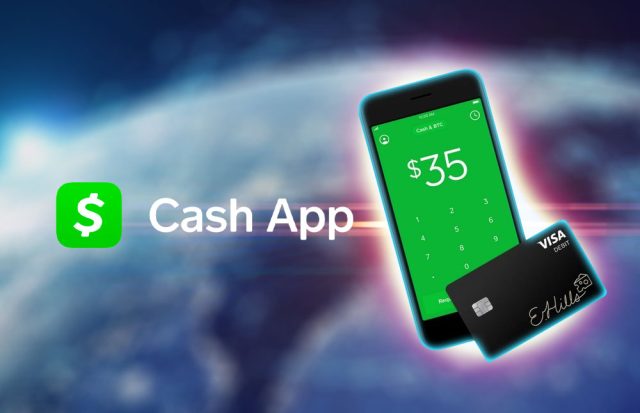 Cash App is one of the greatest money applications for friends and other individuals you trust to conduct personal transactions. There's no need to remind your roommate to pay their rent or utilities every month.
Moreover, you may email them a Cash App payment request instead. There is, however, a geographical restriction. Cash App is mainly for domestic transactions in the United States, although you may also transfer money to people in the United Kingdom.
Money gets converted from USD to GBP when sent across the Atlantic. If you live overseas or need to send money to someone in another nation, PayPal or TransferWise may be a better option.
Before you use the Cash App to manage your finances, look around to discover which credit unions or online banks provide the most acceptable checking accounts or high-yield savings accounts.
The Cash App allows you to make direct deposits, but the banking functions are restricted, and your money is not protected by the Federal Deposit Insurance Corporation (FDIC). There is no interest paid on this account, and you can't deposit or make checks. There is also a $2 ATM charge. The finest banks don't charge ATM fees and offer various banking services, including mobile check deposits.
A personal Cash App account may not be the best option for many commercial transactions. It's completely free to use, but you can only get $1,000 in 30 days unless you go through the verification process.
Plus, keeping track of dozens of Cash App payments might be a logistical and financial headache. You may upgrade to the Cash for Business edition of the Cash App, but each payment you receive will include a 2.75 percent transaction charge.
Cash App Pros and Cons
Pros
It is effortless. To get started, create an account and log in.
It's simple to send and receive mobile payments.
Square is a sponsor; hence it is on the same team as them.
All you need is the recipient's email address and phone number to send money.
It might take anywhere from a few minutes to many days to complete a transaction.
Peer-to-peer transmissions are free of charge.
Cons
Some features that are vital to some people are still lacking.
For the first 30 days, the low early limit.
You will be charged 1% of the deposit amount if you choose the instant deposit option.
The Federal Deposit Insurance Corporation does not cover it.
Cash App User Experience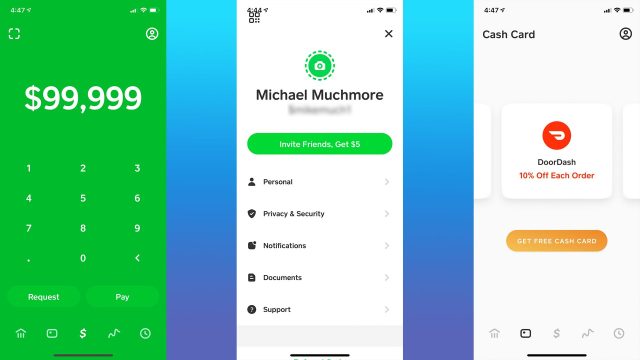 Cash App Investing is available via the Cash App Apple or Android mobile app, as the name suggests. From an investing standpoint, the app, which can also send and receive money from relatives and friends, is straightforward to use.
You have the option of linking your bank account to the app or simply using your current Cash App amount to fill your account.
After that, you may choose an investment to purchase, input the amount you wish to invest, and complete the transaction. You can sell your assets and withdraw your funds at any time, depending on how you funded your account.
| RECOMMENDED TRADING COURSE | REVIEW | VISIT |
| --- | --- | --- |
| | #1 Forex, Crypto and Stocks trading course. Ranked most comprehensive by Investopedia and Best by Benzinga. Free to Try! | |
Cash App vs. Competitors
1. Cash App vs. Coinbase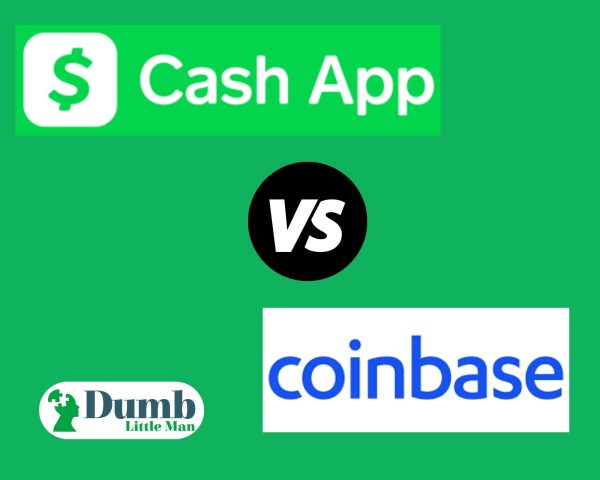 Because these two exchanges are so dissimilar, picking between Cash App and Coinbase is a simple question of preference. Coinbase is the obvious choice for crypto trading. It has one of the most comprehensive cryptocurrency offerings and an innovative trading platform, instructional material, and top-notch security. Fees are low, mainly if you utilize Coinbase Pro. In general, it contains everything you could ask for in a trade.
If you're looking for a beginner-friendly stock trading program that allows you to purchase and sell Bitcoin, Cash App is a good option. It has far fewer crypto trading options than Coinbase because that isn't its primary emphasis. If you're serious about crypto investment, Coinbase is the way to go, but Cash App is OK if you're just getting started.
Broker
Best For
More Details


Earning Rewards
Read Review




securely through Coinbase website
2. Cash App vs. Robinhood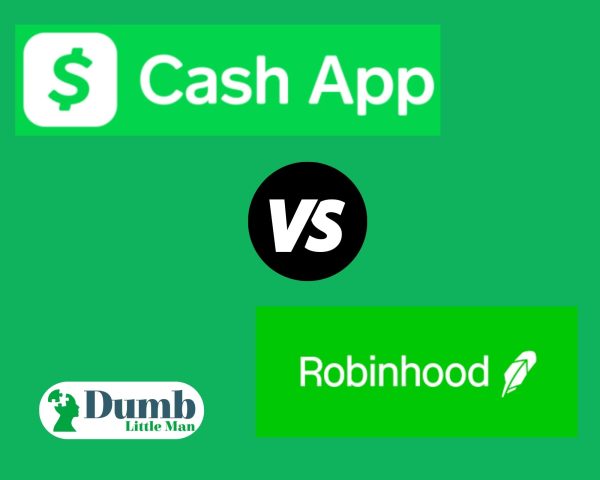 If you're serious about learning about cryptocurrency and utilizing it, you should start with Cash App, which allows you to withdraw Bitcoin to a personal wallet. It is not required that you keep your crypto in a personal wallet, but it is encouraged that you do so at least in part in case the organization that has your coin gets hacked.
One of the biggest advantages of crypto is that you can hold it like gold and have access to it no matter what happens as long as your wallet is safe. That isn't to say that Robinhood doesn't have its fans. Robinhood is a good option for someone primarily interested in stock trading and who wants to include some cryptocurrency in their portfolio.
Broker
Best For
More Details


Beginners
Read Review

 




securely through Robinhood website
3. Cash App vs. Sofi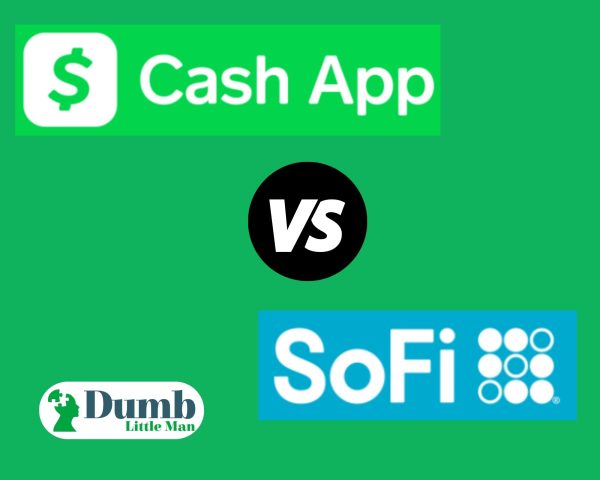 Sofi is the most comparable to Cash App in that it is a mobile-first service that allows you to send money fast and easily, whether using debit or credit cards or a bank account. The two applications' price plans are also almost comparable.
You can also build up a Sofi balance, which you can access through the app and the Sofi debit card if you have one. Sofi outperforms Cash App in this area: The Sofi card may be used to earn cashback through Venmo Rewards and withdraw money from MoneyPass ATMs for free.
When you set up your Sofi account to receive your direct deposit payment, you can get your money up to two days quicker than traditional banks. Cash App wins again because your direct deposits are insured by the Federal Deposit Insurance Corporation (FDIC).
Broker
Best For
More Details


Advanced Banking Products
Read Review

 




securely through Sofi website
Conclusion: Is Cash App the Best for Beginner Investors?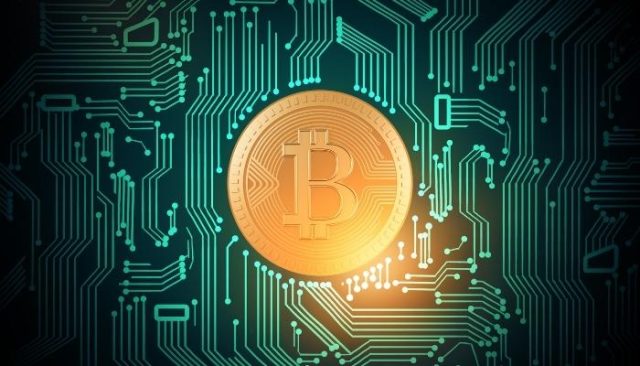 Cash App has made it easier to deal with this problem by allowing you to pay with your credit cards, earn points, and have others give you money using Cash App. Cash App also has a banking feature and an investment feature that allows you to invest in stocks for free online.
However, there are certain restrictions to the software. Until you authenticate your account, you won't be able to send or receive more than $1,000 in 30 days. Let's say your closest buddy is trying to reimburse you for your hotel and travel costs after a vacation. You may have to wait for their account to be validated before receiving the funds.
Cash App is a fantastic option that lets you perform many things in a simple app, especially if you only require basic banking, purchasing, money transfer, and investment. You'll get everything in an easy-to-understand format, and you'll be ready to go seconds after loading the program. On the other hand, others who are hoping for more advanced features may be dissatisfied and desire to go elsewhere.
| RECOMMENDED TRADING COURSE | REVIEW | VISIT |
| --- | --- | --- |
| | #1 Forex, Crypto and Stocks trading course. Ranked most comprehensive by Investopedia and Best by Benzinga. Free to Try! | |
Cash App FAQs
Is Cash App Safe and Legit?
Any tax software comes with its own set of hazards, but Cash App takes security more seriously than other tax firms. It protects user information by leveraging its banking/brokerage firm knowledge.
Cash App Taxes complies with all encryption regulations and goes one step beyond security. Users must scan a QR code with their phones to access their accounts. When a user has access to both their phone and their laptop simultaneously, personal information becomes exposed.
What are the advantages of the Cash App?
The platform's appeal stems directly from the numerous benefits it provides. What are the benefits of utilizing this program? They are as follows:
Secure money transfers
Traditional banking alternatives
For online and in-store transactions, use the Cash Card debit card.
Discounts on Cash App Boost
Individual stock purchases and sales are possible.
Can you get money from Cash App?
The Cash app is a fantastic tool for transferring little and enormous sums of money. It always comes through with financial assistance when we need money right away. We can ask friends and family for money and send it to them when they need it. People may need to visit a bank to deposit or withdraw funds. Customers may now effortlessly accomplish everything from the comfort of their homes, thanks to the greatest software called a cash app.
Refunds and cancellations are also immediate on the Cash app, in addition to payments. On the other hand, the bank will take a few days to settle the funds. It's also crucial to note that any payments you make by mistake will be refunded. If someone has taken your money and defrauded you, there is no way to seek a return.
Like this Article? Subscribe to Our Feed!
Wilbert is an avid researcher and is deeply passionate about finance and health. When he's not working, he writes research and review articles by doing a thorough analysis on the products based on personal experience, user reviews and feedbacks from forums, quora, reddit, trustpilot amongst others.