5 Best Esports Stocks To Invest in 2023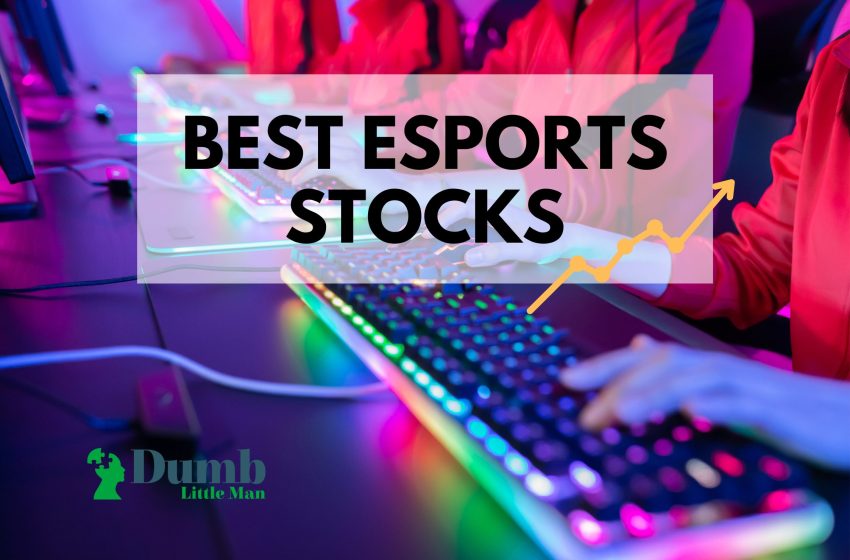 Want to jump straight to the answer? The best Stock Brokers are Tradestation and Tradier
The #1 Stocks and Forex Trading Course is Asia Forex Mentor
Esports (electronic sports) is a term that refers to gameplay in front of a public. In many situations, such match-ups occur before a live crowd, with experts providing comments. Nevertheless, more esports competitions are being hosted online, allowing millions more people to watch.
The esports and gaming market is quickly expanding. After growth at a (CAGR) of more than 24 percent, it'll be valued at roughly $6.82 billion in 2027.
Several esports stocks or gaming specialists are beginning to invest in esports to achieve financial independence.
Such investors are well-versed in the industry's professional gamers. Because most individuals like a video games, researching esports companies or a game publisher is significantly easier than researching other, less glamorous businesses like utilities.
However, with several esports companies or gaming markets to select from, how can you decide which ones are better to engage in? Here are some of the best stocks to look into.
5 Best Esports Stocks to Buy  
As investment becomes more accessible to the typical individual, niche investment options are becoming more prominent.
In addition, buyers are becoming more fascinated by well-known brands that evoke nostalgic feelings or enthusiasm. So how video game companies' shares are worth esports investing in for individuals engaged in the riot games industry?
If you're planning to invest in the esports ETF leagues business, learn more about what firms do or how their stocks have fared in the past. It's important to remember that perhaps a stock's previous success does not ensure that it'll keep climbing in the coming years.
#1. Electronic Arts Inc. (NASDAQ: EA)
With a slew of massive brands, it's the undisputed leader in the field of gaming.
EA has a market worth of roughly $40 billion, making it one of the global highest investing in esports stocks or gaming esports league businesses.
Results Background: EA has delivered great earnings for the previous four quarters, consistently above analyst projections. The mean quarterly profit shock over the last year was 18.7%.
Electronic arts, like other companies in the video game companies and several esports leagues companies, does not presently pay dividends.
Although Electronic Arts saw highs and lows during the year, the stock market stayed relatively steady, earning just under 2%. This one is, nevertheless, another corporation that many think is underestimated.
Electronic Arts, or EA, isn't your typical video game maker. It's the studio that's partnered with the NFL (FIFA), among other significant professional sports leagues, to game publishers including Madden NFL or FIFA. The business also distributes riot games such as the Sims & Apex Legends, which aren't tied to traditional sports.
Few companies within the esports leagues companies have gotten quite as much notice as EA inside the realm of professional gaming. As a result, professional gamers worldwide fantasize about fighting, seeking six-figure rewards at the firm's famous live events.
Overall, EA is a formidable force within the video game industry, as well as an apparent undervaluation, which emerged due to the fund's poor record in 2021, paving the way for considerable growth potential.
#2. Activision Blizzard, Inc. (NASDAQ: ATVI)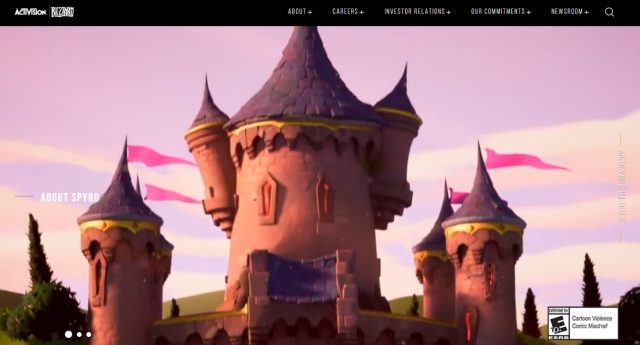 It's impossible to discuss epic games without addressing Activision Blizzard stock.
This is a company with a market capitalization of $1 billion. Activision Blizzard is among the world's top gaming esports businesses, with a share value of about $54.5 bn.
Earnings Performance: Activision Blizzard has a solid track record of outperforming analyst forecasts about income, which has already been done for the last four quarters. It's all, and the organization has made overall good earnings unexpected of almost 9 percent.
Dividend: Activision blizzard now has a dividend yield of 0.67 percent. The stock's payout ratio has fluctuated from 0% – to 0.88 percent during the last five years, averaging 0.57 percent.
Many people following the investing in esports stock industry or gaming industries carefully may be shocked to discover Activision Blizzard made this list, given the esports companies' and stock's recent struggles.
To tackle the monster in the house, the price has lately dropped dramatically after late delivery in the release of Overwatch 2 & Diablo IV, prompting analysts to lower the company.
Aside from the setbacks, the corporation has now been grappling with a public relations disaster following a staff walkout in reaction to the board's tone-deaf regard to sexual discrimination charges.
The closing chapter is that, despite the company's current negative headlines, both regular customers and the esports industry regard the firm's epic distributed games as legendary.
#3. Huys Inc. (NYSE: HUYA)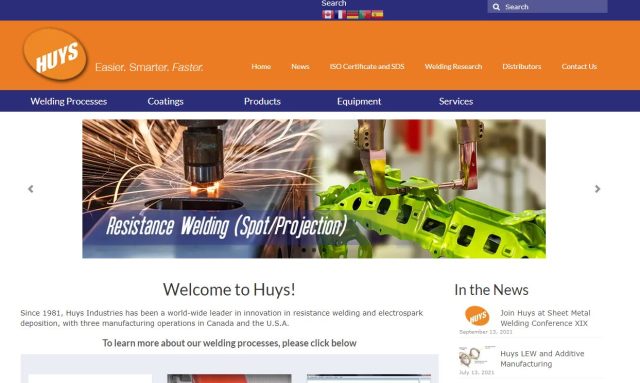 An Amateur with the Potential to Be a Huge Winner in the esports space
Huya seems to be the youngest firm on our list in market capitalization, with an asset value of roughly $2.67 bn and a recent entry into the large-cap arena.
Huya's financial history has fascinated monitoring as a lesser, younger firm. Experts didn't even make forecasts for a handful of the last four quarters.
Likewise, economists didn't anticipate the firm to make a dime of industry revenue in its latest quarter, yet it stunned investors by posting profits of $0.34 each share.
Huya's payout has yet to be announced.
Huya is unquestionably the tiniest and most demanding firm on this listing. Many believe, nevertheless, that the company is cheap at current prices.
Huya was among the first video game streaming platforms throughout China, and it has since evolved, becoming the state's most significant video game streaming site. Consequently, it's been likened to Twitch and dubbed "China's Twitch."
This firm plays an integral part in the esports industry in the area as a new streaming service, linking fans to clubs and paving the way for another generation of Chinese gaming hardware stars.
Whereas the corporation's operations have been remarkable, the purchase is more like a political wager than a play on the firm's operations.
#4. Amazon.com, Inc. (NASDAQ: AMZN)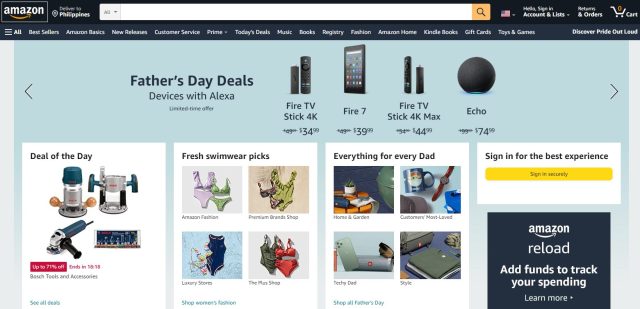 Indeed, Amazon is also involved in the gaming industry.
Amazon is among the world's most valuable firms, with a share value of almost $1.8 tr.
Profits History: The firm has shattered earnings estimates in the previous three quarters, outperforming analyst forecasts in 3 of the last four. The median quarterly profit shock from last year has been 38.2 percent, despite a terrible 32.75 percent shortfall in the recent quarter.
Share Price: Amazon hasn't paid dividends in its entire history. Instead, it invests its revenues back into the business to develop, although with the firm now being among the strongest globally, these efforts have paid off.
You might be shocked to find Amazon atop a guide to the best gaming or esports industry, but it's crucial to remember how Amazon is more than simply an e-commerce behemoth. As a virtual conglomerate, it has its hands in various aspects of the IT sector.
Even though the corporation does not produce rockstar games, the merchandise sales are through its e-commerce site. Despite this, the corporation is a significant participant in the video games industry, even if it does not distribute video games in stores.
#5. Take-Two Interactive holdings, Inc. (TTWO)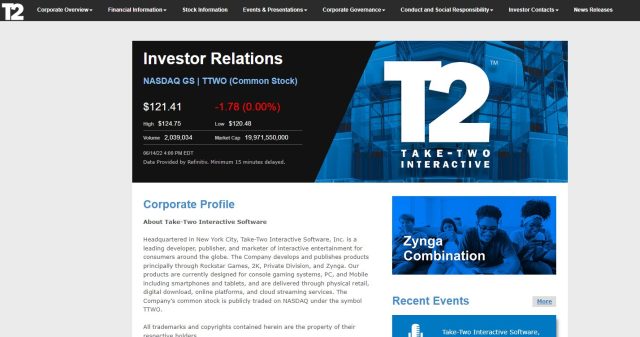 A Thriving Industry with a Lot of Potential
Take-Two Interactive software might not have been the most valuable firm on this ranking. However, its market capitalization of further over $20 bn is hardly anything to sneeze at.
History of Profits: The corporation isn't only recognized for surpassing earnings projections; it's also known for blowing them out. The firm's average profit surprise during the last year was more than 100 percent.
TTWO, like several others in the software industry, doesn't pay a dividend.
Take-Two Interactive entertainment software Industries is a video games studio with a track record of significant successes. Developers of phenomenally famous titles like Grand Theft Auto, civilization, and Borderlands, as well as a broad spectrum of other titles that catch consumer interest and creativity like no other, fall under its cover.
Take-Two seems to be a key corporation in the esports market in addition to its efforts as a gaming hardware producer. The NBA (national basketball association) 2K League, among the most prominent operating esports teams globally, now has a 50% ownership in the firm.
Sadly, the stock didn't have a fantastic year in 2021. Even though the firm exceeded expectations in every earnings report this year, the financial community appears to have rejected the stock market, resulting in a 12 percent fall.
Many believe, however, that the decreases offer a chance. The firm has had a spectacular year in revenue and profitability, and analysts believe that more development will be on the way with solid guidance.
What is the best way to invest in top esports stocks?
Investing in esports stocks, open an account with an agent or broker/platform.
Systems for trading and esports stocks are compared. Use the information above to compare top brokers based on their costs and perks.
Create a trading account and deposit money into it. You'll require financial information such as your mobile phone number and bank account numbers.
Look for the item you're looking for. For example, ATVI / HUYA, look up the stock via title or ticker code.
Decide on how much to purchase. Certain brokers will let you buy optional shares, whereas others will only allow you to purchase total shares.
Select a kind of order. Trade-in or invest in esports stocks immediately with an order book or wait till the share hits your chosen value with a stop loss.
Featured Investing Broker of 2023
Broker
Best For
More Details

Advanced Non US Traders
Read Review




securely through Avatrade website




Intermediate Non-US Traders


Read Review





securely through FXCC website






Overall Broker
Read Review





securely through Forex.com website




Professional Forex Traders

Read Review




securely through Interactive Brokers website



Broker
Best For
More Details

Advanced Traders
Read Review




securely through Tradestation website




Intuitive Platforms


Read Review





securely through Tradier website




Powerful Services at a Low Cost
Read Review





securely through Tradezero website




Professional Forex Traders

Read Review




securely through Interactive Brokers website



Best Stocks and Forex Training Course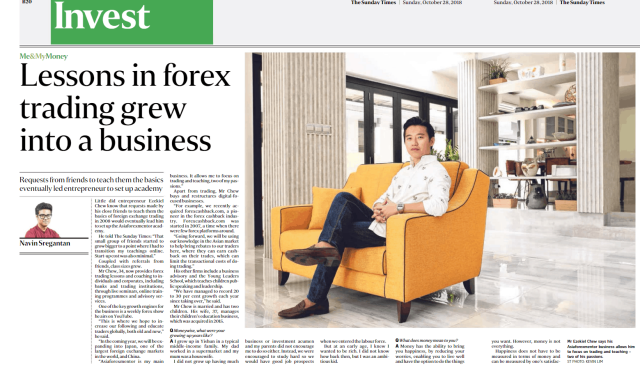 If you are a trader looking to fast-track your journey into earning six-figure trades is a mathematically proven model with a very low risk-free profit approach, your best forex course is the One Core Program.
The One Core Program is a course with a cumulative 20 years of trading markets by Ezekiel Chew from the Asia Forex Mentor brand. It's the main course for retail traders, institutional traders, and other market participants is taken from the introduction to the advanced analytical trading strategy to approach the financial markets.
Lastly, the One Core Program builds on a holistic approach to trading – it's the main reason many traders end their search for credible skills by taking the One Core Program. In a nutshell, it tackles the psychological approach to trading, beating the market through the thorough analysis of price action as part of a trading strategy. It also lays emphasis on picking a few expected trades with high odds of winning.
| RECOMMENDED TRADING COURSE | REVIEW | VISIT |
| --- | --- | --- |
| | #1 Forex, Crypto and Stocks trading course. Ranked most comprehensive by Investopedia and Best by Benzinga. Free to Try! | |
Conclusion: Best Esports Stocks to Buy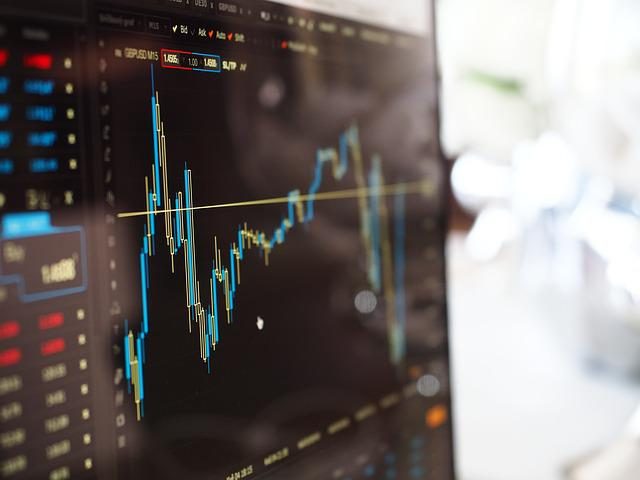 The esports competitions sector is among the most fascinating in the world. It might be a very profitable investment if you're a player, perhaps an esports business fanatic, or don't play video games.
But, like with any investment, it's critical to be doing your homework before putting your tirelessly earned money at risk. And besides, each business is distinct, presenting investors with a bizarre blend of opportunities and hazards.
Thankfully, many individuals like exploring competitive gaming companies. Even so, you'll get the chance to learn more about the company creating the video game you play such as grand theft auto or call of duty, discover new releases, and maybe earn money in the process.
Best Esports Stocks to Buy FAQs
Are Esports stocks a good investment?
It's no surprise that the esports industry is valued at over $1 billion throughout 2019 and are expected to expand 400percent of the total in the following seven years, reaching $4.28 billion by 2027.
With over 2.7 billion players around the planet, we're only touching the edge of everything competitive esports leagues may do in the coming years. hence you should invest in esports stocks.
Which are the best gaming stocks?
As modern tech pushes the esports companies to expand, the gaming industry is flourishing, with development expected in the coming years. Therefore, a gaming business firm should be included in an investor's entire investment plan.
It won't be fair to say that only one stock is the best investment. The five gaming stocks mentioned above are excellent for diversifying portfolios and bolstering a long-term strategic plan.
Is there a future for esports ETFs?
Global investors, companies, and news organizations are all taking notice as real-time multiplayer games will blend into mainstream culture. Buyers are, too. Per the forecasts, there'll be 29.6 m average competitive esports leagues spectators in 2022, increasing 11.5 percent from 2021.
How profitable is the gaming industry?
It isn't easy to place a dollar figure on the video game industry. However, the market overall is potentially worth substantially upwards of a billion u's dollars when you consider it all, from actual video game broadcasting to income from venue events.
What are the highest-paid gaming pros' salaries?
When it relates to professional sports leagues' revenue, pros should expect a declining slope once it relates to generating potential. A very unskilled gaming player who now has recently joined a junior squad may earn roughly $4,000 a month.
It does not account for their portion of prize money or sponsorship revenue. An expert user joining a well-established club lineup may expect to receive six figures annually.
| RECOMMENDED TRADING COURSE | REVIEW | VISIT |
| --- | --- | --- |
| | #1 Forex, Crypto and Stocks trading course. Ranked most comprehensive by Investopedia and Best by Benzinga. Free to Try! | |
Like this Article? Subscribe to Our Feed!
Wilbert is an avid researcher and is deeply passionate about finance and health. When he's not working, he writes research and review articles by doing a thorough analysis on the products based on personal experience, user reviews and feedbacks from forums, quora, reddit, trustpilot amongst others.