6 Best Apps for Finding Cheap Flights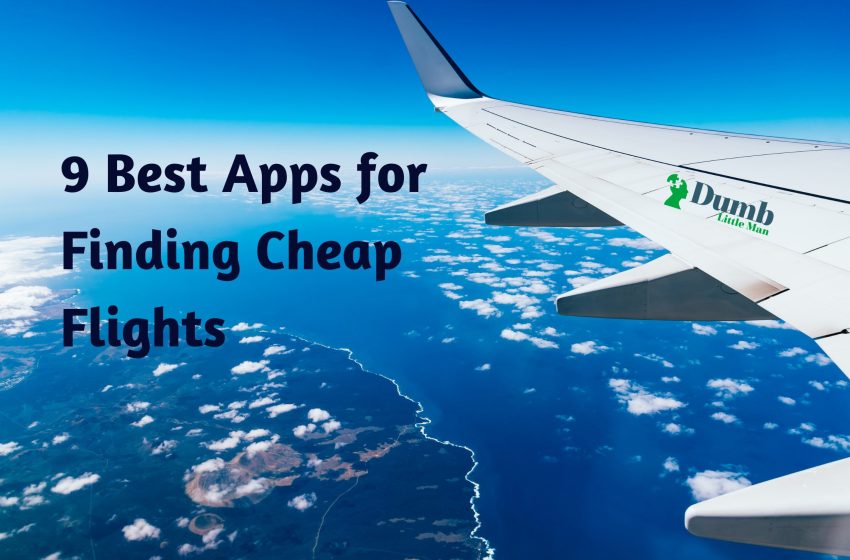 The #1 Forex Trading Course is Asia Forex Mentor
Travelling has always been a dream for so many people. However, flight prices have skyrocketed due to recent events, making it impossible for many people to travel.
However, thanks to technology, you don't have to suffer anymore. Instead of booking flights with your travel agent, you can do this in the comfort of your home. There has been a rise in many travel apps that can find the best and the cheapest flights.
No matter which airline websites you go to, you can purchase tickets and find the best flight deals thanks to these 6 travel apps:
6 Best Apps for Finding Cheap Flights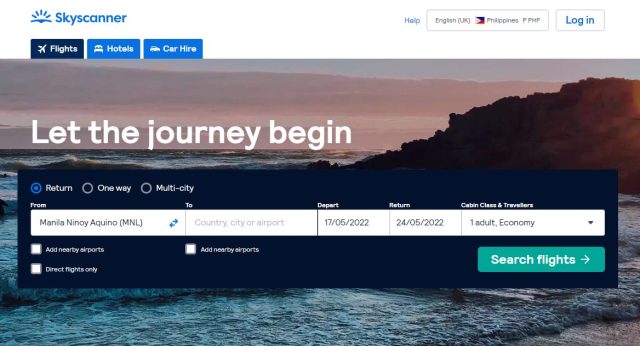 Skyscanner offers a free flight app for Android and Apple smartphones that notifies you when a reasonable price becomes accessible. It's a simple app that lets you create notifications for specified dates or destinations.
You may also use the Skyscanner app calendar and charts to compare hundreds of flights for both international and local destinations. The software promotes flights that produce less carbon dioxide into the sky, allowing users to mix and match tickets from various carriers. It also provides a search feature that helps passengers locate the cheapest fares for flights departing from their preferred airline.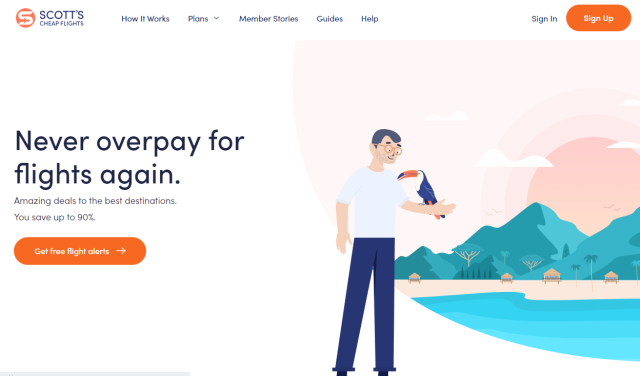 Thanks to Scott's cheap flights, you can get price alerts when the program finds amazing deals for many airlines. It is the most popular travel app that offers incredible service. It sends out emails and notifications when it finds cheap flights near your location.
There are three types of service Scott's Cheap Flights offers. The first one is the free version of the app. With this service, you get ticket prices about any bargains happening internationally.
The premium version costs $49 annually. This version gives flight alerts about the domestic and international economy, random weekend getaways, and accidental mistake pricing at different airlines.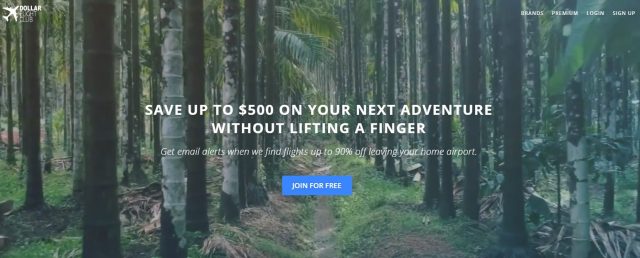 Dollar Flight Club is comparable to Scott's Cheap Flights. However, it has a distinct structure. Deals on domestic and international economy flights are alerted to free accounts from one departure airport, while premium users can pick from four departure airports to offer alerts.
A year of Premium membership is $69 USD. A Premium Plus+ membership, which costs $169 per year and includes premium economy and business class offers, is also available.
Although both of these flight booking apps are great and can find cheap flights, it is essential to know that they can't track specific dates and travel dates. The best thing you can do if you want to travel is to be one of those flexible travelers that can travel whenever the tickets are low.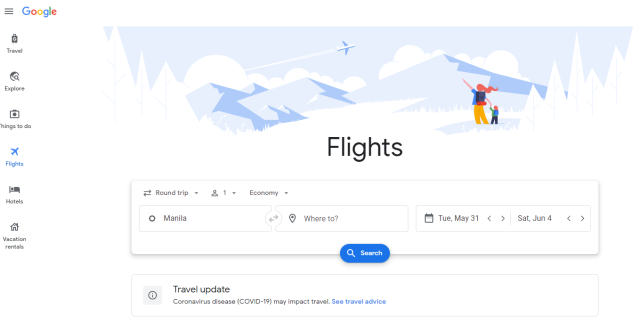 Google Flights is one of the most extensive sources of airline cost information, even though you can't purchase flights through it.
Even though Google Flights doesn't have an app, it offers an online interface that can be beneficial for your next trip. You can search for great deals at any desired airport and even find the cheapest dates and the best arrival times.
A price graph is also available on the site, which shows cost trends over time. Users can also look for a more generic destination, such as a country, and compare airfares at different airports.
After finding your cheap flight to your destination city, you can use a booking agency or an airline to book the flight.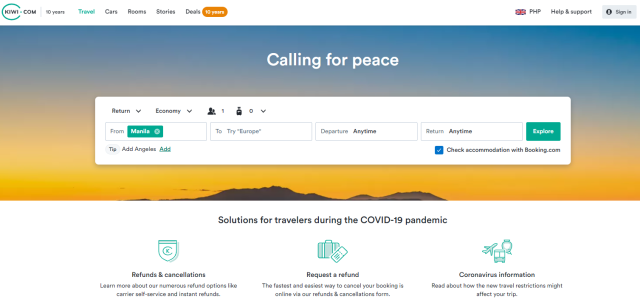 Kiwi boasts that its software, compatible with both Android and Apple smartphones, will give passengers special discounts and pricing. It compares all available airlines' rates to find the cheapest flight.
The free software also allows users to search for all bargains from a given airport, which is helpful for folks who are planning a holiday but don't know where they want to go.
Users may receive price alerts, access mobile boarding cards, and browse airport maps with the app. It also provides money-saving travel techniques such as bookings with secret cities. In addition, the Kiwi app provides various travel services such as trip guides and Wi-Fi hotspot locations.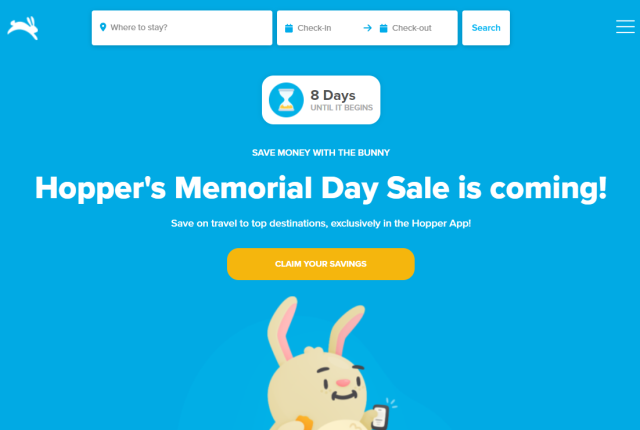 Hopper is one of the most user-friendly travel applications available, and it makes trip planning a breeze. It encourages you to travel more because it's so simple to change your target city to see where you can get a good bargain.
Hopper is a free app for Apple and Android smartphones that promises to anticipate future flight prices with 95% accuracy.
Users may watch certain flights, receive notifications when costs decrease to their lowest level, and then purchase tickets using the app.
Hopper will color code flights using green, yellow, and red to identify which flights are most and least costly for individuals who are only browsing the app.
Featured Investing Broker of 2023
Broker
Best For
More Details

Advanced Non US Traders
Read Review




securely through Avatrade website




Intermediate Non-US Traders


Read Review





securely through FXCC website






Overall Broker
Read Review





securely through Forex.com website




Professional Forex Traders

Read Review




securely through Interactive Brokers website



Broker
Best For
More Details

Advanced Traders
Read Review




securely through Tradestation website




Intuitive Platforms


Read Review





securely through Tradier website




Powerful Services at a Low Cost
Read Review





securely through Tradezero website




Professional Forex Traders

Read Review




securely through Interactive Brokers website



Best Forex Training Course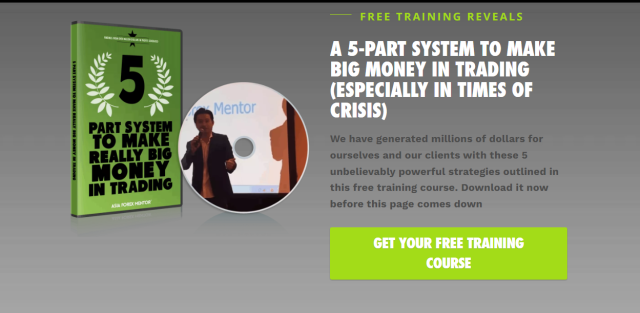 If you're someone that wants to learn to trade, the Asia Forex Mentor By Ezekiel Chew is your ideal solution. This course teaches you how to trade on the most popular FOREX trading software without imposing yourself many risks.
Even when there is a crisis, this course can help you manage your investments and teach you how to grow your ROI and profits.
It might seem a bit unstable at first, as the market is constantly exposed to crashes and many people lose their money; their biggest mistake is that they didn't even know how to invest correctly in the first place.
To avoid that, Ezekiel Chew created this course to help you discover the utmost secrets to trading. These techniques and strategies are primarily used among banks and other financial institutions.
This means that everyone trades and invests – even your local bank.
In this course, You will learn to create your own trading business. You will notice that this business will bring you a much more stable income than your regular job.
So, hurry up now and sign up for the best course on trading!