Voyager Crypto Review: Is it Best for Mobile Traders?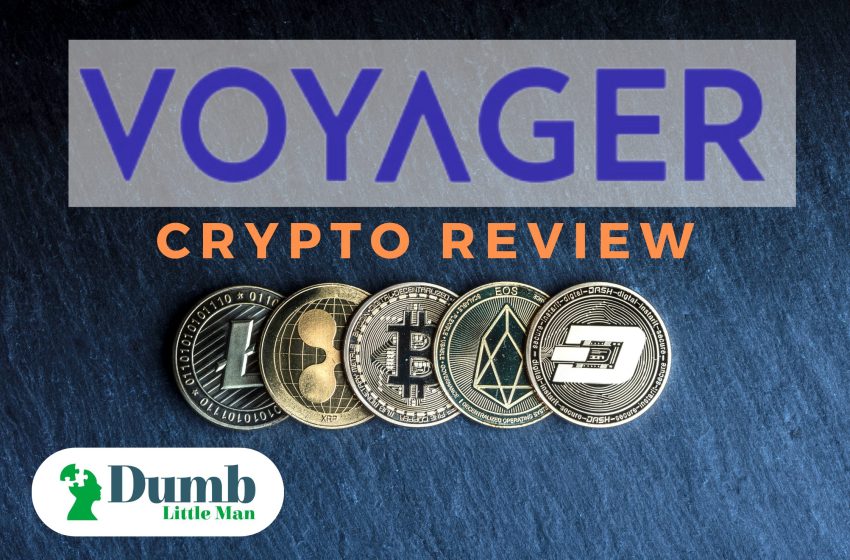 Want to jump straight to the answer? The best cryptocurrency brokers for traders are Coinbase and Gemini
The #1 Forex Trading Course is Asia Forex Mentor
You get out your phone and immediately execute a trade – that summarizes this Voyager Crypto review. If you thought, crypto trading couldn't get any easier, you are wrong! Voyager Crypto offers a simple, elegant, and secure way to build a cryptocurrency portfolio on the go, wherever you are, whenever you want.
Voyager crypto is all the crypto partner you will ever need. With voyager, it's easy to tap the right assets for every market – bear or bull. Crypto trading is always at your fingertips. This platform is the easiest way to build a strong portfolio and discover new assets with the full voyager experience on your phone. Indeed, with its wealth of experience dealing with all kinds of investors and integrating this fact to the mobile trading experience, users are actually receiving an exclusive offer here. The offer is an environment to trade crypto conveniently.
Almost every trader in the market has a smartphone, and voyager is working hard to win their business. In this review, let's revisit the mobile app and consider every nook and cranny – to determine if this is the broker for you.
You might ask yourself how exactly this app compares with other well-known cryptocurrency exchanges with the same offerings – and your question will be completely logical, and answered by the end of this review. Keep on reading to see the strong points and weak areas so you can make the choice for yourself.
Voyager Crypto Review: What Is Voyager Crypto?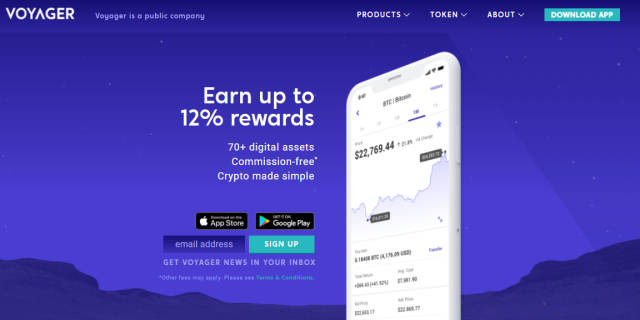 ​A global mobile trading platform bringing users closer to financial markets through unique user experiences and the highest design quality, voyager is the great-granddaddy in the market and remains the best ​trading platform. It was established in 2017 as the crypto-trading arm of Voyager Digital (a publicly-traded company) as a sophisticated environment to trade cryptocurrencies. Voyager crypto has since grown to list tens of crypto assets and has a massive presence around the world. Yet, the trader remains a decentralized company with no headquarter identified or revealed, but the parent company is headquartered in the US.
Voyager crypto launched as an all-access trading experience on mobile devices. It attracts users from more than 100 countries and customer trading volume goes well into the billions per quarter. Voyager sits on top of a robust cryptocurrency infrastructure supporting thousands of institutional accounts. Voyager boasts a large user base numbering millions of users currently on the app. Many investors find it to be the best, easiest place for new traders to start in the crypto market. This trading platform even gives plenty of perks and rewards that keep users coming back for its exceptional trading platform.
The mobile-based investing app provides access to more than 70 cryptocurrencies. Available for iOS and Android users, voyager pays users for maintaining a minimum balance in their accounts of different currencies. Besides, institutional clients enjoy a robust, tailor-made environment with access to order execution, custodial services, and liquidity among other perks. The combination of awesome features, world-class service, and functional design make this app the best to handle all your crypto needs. Voyager is better than ever with unique features designed to make trading come alive. It's as easy as it sounds.
| RECOMMENDED TRADING COURSE | REVIEW | VISIT |
| --- | --- | --- |
| | #1 Forex, Crypto and Stocks trading course. Ranked most comprehensive by Investopedia and Best by Benzinga. Free to Try! | |
How does Voyager Crypto work?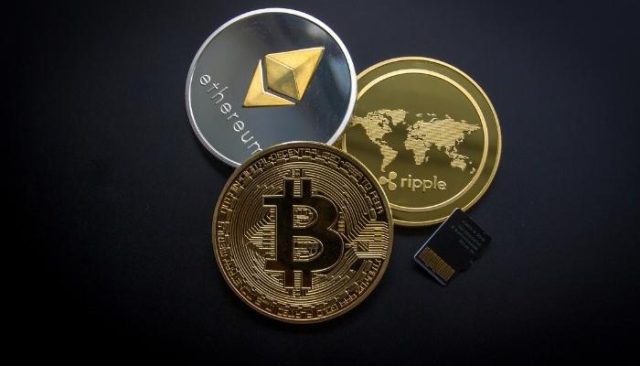 ​
Mobile crypto trading is no different from the ordinary online trading activity – voyager simply makes it convenient for the user. The good news is voyager is not just the same as trading on a browser-based or desktop application, but also much simpler and more ​convenient. All you need to get started is a smartphone, iPad, or tablet – keep in mind that the app is free to download from the Google play store and apple app store. A strong and reliable internet connection requires for a faultless trading experience. The installation and setup process is generally simple. With all these, all you need is an account.
To invest, trade, store supported assets on voyager crypto, and do so much more, get started with a verified voyager crypto account. What you'll need is:
Be at least 18 years or older (Voyager will request for proof);
Own a government-issued identification card;
A phone number connected to the device you'll use (you will receive a text message for security purposes);
Run the latest version of the app (make sure your phone's operating system is up-to-date)
Voyager does not charge a fee for creating an account, but you will be required to fund your account before investing. Once you have every requirement, you can move forward to create an individual-user or institutional account.
Open the voyager app on an Android or iOS device to get started:
Click on the Sign-Up button;
Enter the following information: legal full names, email address, password, address (voyager crypto will ask for proof);
Read and acknowledge the User agreement and Privacy by checking the box;
Complete by clicking the Sign-up button and waiting for a verification email.
The next step is to submit all requested documentation and proof for verification. Once the process is complete, you can link a payment method based on your location.
What are the Features of Voyager Crypto platform?
​Security
Voyager crypto has a strong commitment at the heart of its operations. The company has made user protection a top priority – going as far as embedding state-of-the-art security measures and a strict data privacy policy. The platform secures user assets by securing its network with strict protocols and industry-leading measures. That includes real-time monitoring and a risk management system boasting advanced data privacy and protection tools to complement the robust end-user security education program and strict sign-in protocols such as two-factor authentication. Voyager continues to find new ways to protect the investors they serve. The company claims to strive to meet the highest standards for regulatory compliance with regards to security.
Customer Service
There is a team dedicated to listen to the users. Voyager invites users to help enhance the experience on its mobile app by not only engaging the team when they encounter difficulties while on the app but also providing suggestions to improve different parts of the app. After testing the customer support, it is safe to say th​at the company treats customer service as the number one priority. Besides, they have made the commitment to excel in its product offering, which means enhancing the customer experience by enhancing communication between users and the team behind the app.
Supported Cryptocurrencies
Users can easily buy the best crypto assets in the world including bitcoin, ethereum, and more. The app offers a wide range of payment options including bank transfer and bank cards. Voyager crypto only works with verified and trusted partners to ensure each transaction happens with a secure environment to finance their investments. It also accepts a wide range of currencies and makes it easy to use to buy crypto in USD, EUR, AUD, and other fiat currencies. Voyager crypto mobile trading app also offers a wide range of stablecoins including USD coin and USDT. The list of supported coins​​will continue to expand in the future.
Rewards
Voyager has a rewards and interest program that allows long-term investors to grow the value of their crypto holdings by compounding with attractive interest rates. Users can make the most of what they are holding by maintaining a minimum balance of specific cryptocurrencies. Voyager gives a reward based on the average daily holding to determine the interest rate, and the payouts are given every fifth day of each month. This broker doesn't just let you hold​, but also grow. Holding bitcoin, for example, can get you interest of up to 5.75% for a minimum monthly balance of 0.1 BTC. The interests are variable and are announced each month on the app, where all investors are automatically enrolled with the option of opting out.
Voyager Crypto Pricing and Plan?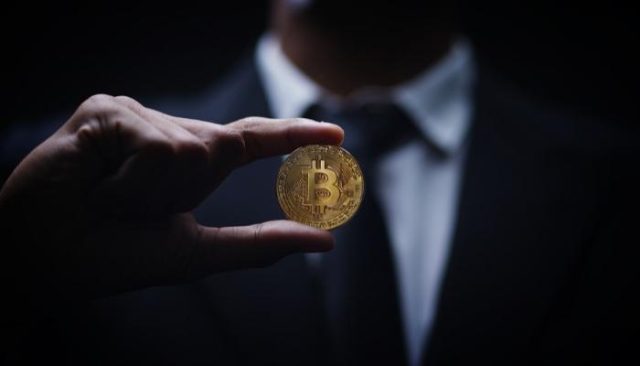 ​Like many other trading platforms, voyager crypto charges a 0% fee for buying and selling cryptocurrencies. Instead, the mobile platform makes money when it saves you money from executing every order at a better price. Still, this perk comes at a cost. Voyager crypto requires a minimum investment of $10. Moreover, voyager charges a withdrawal fee, which can be expensive for smaller transactions. For instance, bitcoin transactions attract a withdrawal fee of up to 0.0005.
Who is Voyager Crypto Best For?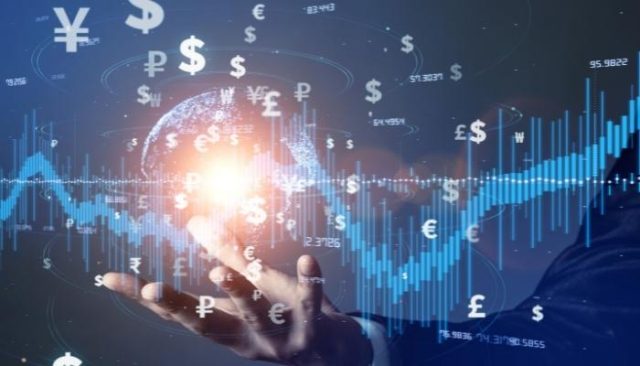 Voyager mobile trading app has three essential benefits. First, the app itself is easy to use and beginner-friendly. Second, the app offers a variety of educational materials to get new crypto investors off to a good start. Third, it delivers access to quality crypto trading research. For this voyager crypto review, focusing on the features that are essential to every kind of investor coupled with in-depth testing will help determine who should use voyager crypto. Voyager crypto takes the top stop as the best mobile app for beginners as the best choice all-round for mobile-based crypto investing, given its fantastic ease of use and top rankings in education.
Considering the option to compound your investment and its unique reward program, intermediate-level investors looking to accumulate large holdings at a discount are best served at Voyager crypto mobile app since it itself works as some sort of investment. Voyager is also a dependable trading platform for active investors employing short to long term strategies. It is a top all-round pick for industry leading trading tools and excellent research. This app offers a unique experience and easy to use mobile platform that will satisfy experienced investors. It comes complete with the trading tools and features to keep the user ahead.
For the advanced trader, voyager crypto might be lacking in the features and tools to compete with other industry leaders, but still shines thanks to other options that let an expert trader manage a crypto portfolio including expert research articles and popular charting tools to identify opportunities and threats. Voyager crypto might not be styled like an app for professional trading, but it's modeled​​ to help the user easily scan and filter the market while betting on the best assets.
Voyager Crypto Pros and Cons
(Provide a checklist or bullet form of Pros and Cons like what you see in the reference. No need for paragraphs and sentences)
​Pros
Simple, elegant, and intuitive mobile app
Earn interest on select investments
Wide range of educational materials
Cons
Only available in mobile
Limited customer support contacts
Voyager Crypto User Experience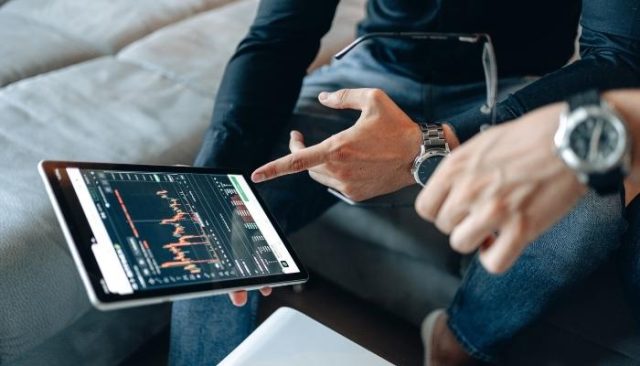 ​
At the time of its launch, cryptocurrency investing, in general, was more of a novelty than the competitive battleground it has become today. There were definitely players in the space, but the voyager holds a prominent seat at the table. Granted that there are many different factors at play here, one part of voyagers' success is how easy-to-use and delightful the app interface has been designed. For starters, the minimalistic trend in interface design provides the best environment to invest in.
Voyager user experience is ahead of industry competitors. The process of navigating the mobile app feels lightyears ahead of the industry. It features a lightweight app architecture that is further amplified by a strong internet connection. Voyager app does a lot of simple things right with its interface and much of it may seem obvious. However, this quality isn't a recipe that other traders have copied and pasted on their environment. Voyager actually contextualizes this architecture in a way that seems intuitive and natural to every user.
For investors transitioning from desktop to mobile trading, something to notice right away is that the trading platform and interface of desktop-based alternatives are marked differently on mobile apps. Voyager has rolled out the browse function as the primary navigating item with every crypto asset neatly categorized not only for simple navigation but also for enhanced decision-making. The functional design is the key ingredient that helps voyager crypto mobile trading apps achieve an intuitive and delightful trading experience.
| RECOMMENDED TRADING COURSE | REVIEW | VISIT |
| --- | --- | --- |
| | #1 Forex, Crypto and Stocks trading course. Ranked most comprehensive by Investopedia and Best by Benzinga. Free to Try! | |
Voyager Crypto vs Competitors
1. Voyager Crypto vs Gemini
The cool uncle of the market remains one of the best crypto platforms in existence. Gemini is a better option than voyager crypto simply because it currently has the best offering of crypto digital asset, a highly rated app, and advanced trading features and tools. However, voyager crypto has some major advantages like better earn interest program, design-quality, and overall trader functionality. For an investor who keeps tabs on the market, they'll appreciate the familiar design language of Gemini. On the other hand, voyager crypto has always been designed to satisfy investors with its vast collection of investment options and wealth of experience that bring more of the same features from traditional financial markets.
​2. Voyager Crypto vs Coinbase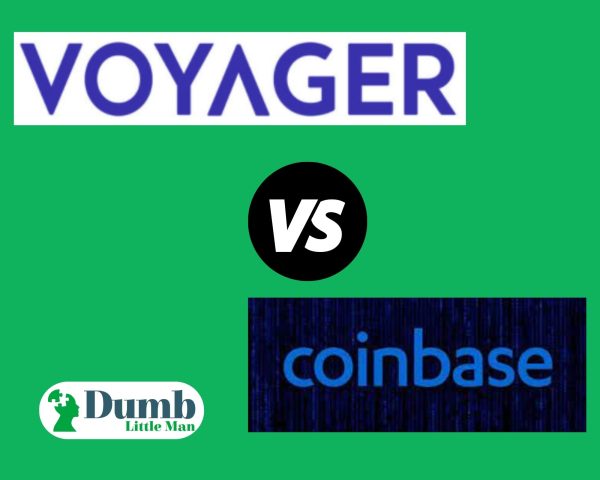 ​
Coinbase comfortably wins on the back of its wealth of experience in the market, design for cross-compatibility, and advanced offerings. Credit to voyager crypto for not just closing the gap in coinbase services, but taking the trading experience a notch higher with its simple, elegant, and secure mobile app for buying, storing, and selling crypto assets. Voyager crypto is more beginner-friendly while coinbase attracts a user base with a bit of experience looking for greater functionality and enhancement features. It is a perfect choice for beginners who prioritize convenience and security.
3. Voyager Crypto vs eToro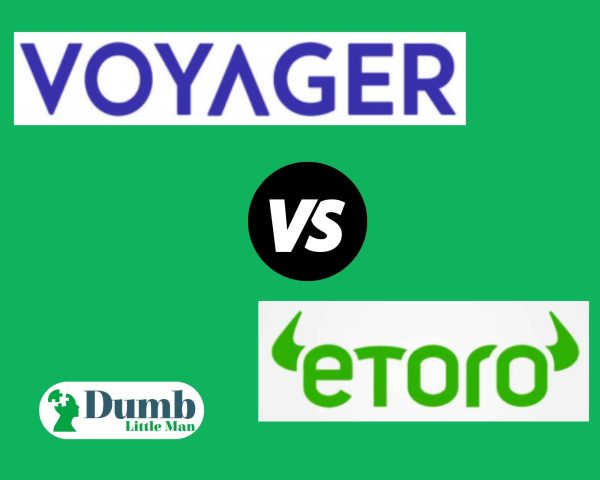 ​
eToro is suitable for experienced investors wanting advanced trading options and plenty of analytics to back up their strategy decisions. Novice traders will experience a learning curve using eToro, but voyager crypto features a clean interface with minimal options and a good fit for users wary of buying and selling cryptocurrencies. eToro is a better option for collaboration, allowing multiple users to manage a portfolio and track cryptocurrency movements. New investors might ultimately prefer the quicker on-boarding process of voyager crypto, including earning crypto while holding assets for greater long term value. Voyager looks and feels slightly more accessible than eToro.
Conclusion: Is Voyager Crypto really the Best for Mobile Traders?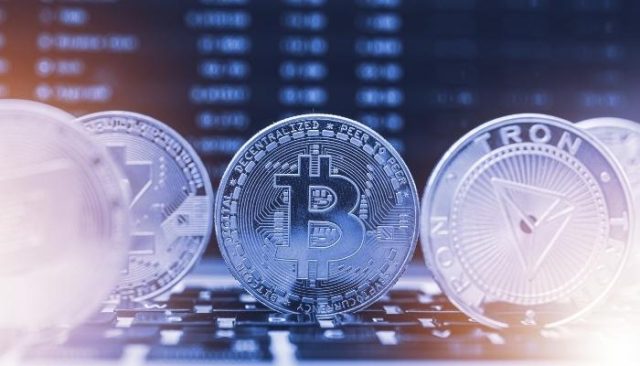 ​Voyager crypto isn't just a crypto trading platform; it is the beat. Here you will find an impressive array of features, tools, and offerings to build a cryptocurrency portfolio. The app is designed for Android and iOS users, for those who want flexible investing on the go. It comes with a lot of additional extensions that bring in an experience of easy and profitable crypto trading. This voyager platform is a suitable option for active and passive investors, where beginner and experienced investors can grow their skills in preparation for playing in the bigger leagues.
The straightforward design starts with the asset directory that shows you the popular trading pairs for easy access, then featured pairs for discovery. Thanks to the clean design that focuses on the basics, voyager crypto app remains one of the top contenders by this analysis for ease of use, and thus may appeal to beginner investors. It delivers a bare-bones trading experience, which means expert trader​s​ are better off looking at other options. Coinbase continues to pump top-notch services, Gemini is a force to be reckoned with, and eToro doesn't have a seat at this table. For investors looking for a simple, easy-to-use voyager crypto trading app, voyager crypto gets the job done.
| RECOMMENDED TRADING COURSE | REVIEW | VISIT |
| --- | --- | --- |
| | #1 Forex, Crypto and Stocks trading course. Ranked most comprehensive by Investopedia and Best by Benzinga. Free to Try! | |
Voyager Crypto FAQs
Is Voyager Crypto Safe and Legit?
​Voyager crypto is a subsidiary of a public traded company in the US and registered to operate in the country, which means it has to adhere to strict regulatory compliance measures. The company has not reported any security breaches since its launch in 2017. Like its competitors, voyager has gone into great lengths to establish a legitimate operation and provide users with security.
Is Voyager safer than the Coinbase?
​Yes. Voyager offers the same security features and tools to enhance account protection as coinbase. All platforms adopt industry standard security tools and features. There is no way to say that one offers greater security than the other but to compare the security features and tools both platforms offer.
Is Voyager for Crypto?
Yes. The trading platform launched to offer investors with the same kind of brokerage services they have become accustomed to in the traditional financial markets. Today, voyager offers more than 70 support cryptocurrencies and trading features to build a resilient crypto portfolio.​
| RECOMMENDED TRADING COURSE | REVIEW | VISIT |
| --- | --- | --- |
| | #1 Forex, Crypto and Stocks trading course. Ranked most comprehensive by Investopedia and Best by Benzinga. Free to Try! | |
Like this Article? Subscribe to Our Feed!
Wilbert is an avid researcher and is deeply passionate about finance and health. When he's not working, he writes research and review articles by doing a thorough analysis on the products based on personal experience, user reviews and feedbacks from forums, quora, reddit, trustpilot amongst others.