Tradenet Challenge Review: Here Are The Honest Feedbacks [2022]!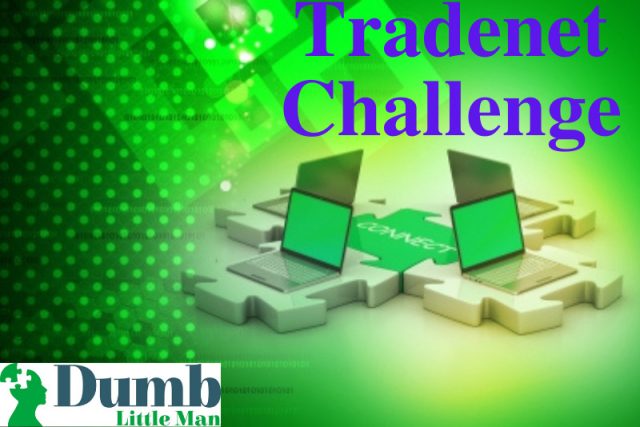 You know what's the most exciting part when it comes to day trading? All that you have to play the game with is a funded account and your skills as a trader.
You can get more than one funded account for day trading, but not a single one of them is going to help you out if you don't have the right skills and knowledge.
What exactly is Tradenet?
Here's a quick question, what's the one thing that you are going to need in order to become a successful trader? Well, in my opinion it will be knowledge.
Knowledge regarding the trade, knowledge regarding the strategies followed by top traders, and all kind of knowledge that can help me in trading.
That's the same spot on which Tradenets focuses the most. From a thorough self-study course to one on mentorship, Tradenets is known for providing top-notch features at a super moderate price level.
| RECOMMENDED TRADING COURSE | REVIEW | VISIT |
| --- | --- | --- |
| | #1 Forex, Crypto and Stocks trading course. Ranked most comprehensive by Investopedia and Best by Benzinga. Free to Try! | |
How can I get a Tradenet funded account?
If you have directly enrolled yourself in the Tradenet's intro program, there's a high possibility that you can get a fully funded trading account on the basis of your exceptional trading abilities.
The management is very keen to pick up such trade stars from the very beginning.
The second method is obviously the self-funding stream where you will be asked to pay for all the service you are going to use for trading. This includes access to all the popular tools as well.
Fortunately, the fully funded account comes with a 14-day full money back guarantee as well.
Will a demo trading account going to help me in any way?
Of course, it will. According to Meir Barak himself, nothing better than a self-study course and demo trading accounts to help you understand the dynamics of trade.
For informational purposes, the Tradenet demo account service can help you access hundreds of efficiently trading articles that' surely a plus.
Also, Tradenet is quite generous when it comes to charging money from its users for a number of services. You can easily enjoy the benefits of a free trial for quite some time.
As a beginner level trader, you should focus on the intro program the most. After all, this is the only way you can strengthen your trading base via the Tradenets program.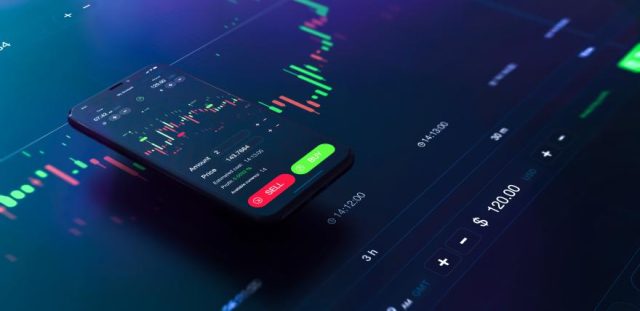 Find Out More About Tradenet's Challenge Review
Tradenet 101: All that you need to know
As discussed earlier, imparting knowledge through their intro program and a self-study course was the reason why Tradenet even came into existence. Currently managed by some of the all-time greatest names in the day trading industry.
According to experts, if you want to learn the art of trade from ground zero, Tradenet is the best option you have.
Tradenet doesn't only claim to impart knowledge that everyone can access, but practically do so as well. That's why you aren't going to be charged supermassive amounts of money for self-study course that you are going to learn yourself mostly.
Working model of the 'Tradenet's Challenge'
The whole trading software is divided on the basis of program and service you prefer. For example, the self-study course and the intro program is going to focus on 'trading' alone instead of teaching you how to earn money fast.
That's the beauty of Tradenet, if you think that paying higher money will make you a trade genius within days, that's not going to happen.
You can choose your preferred self-study course that will deal with topics like trading, stocks, forex, etc.
What Meir Barak has to do with Tradenet?
This may be a surprise for you but Meir Barak is the founder of Tradenet platform. Yes, the multimillionaire world famous day trader who's known as the 'godfather' in the industry.
You might be thinking that Meir Barak only supervises all of this and enjoys his life in a villa somewhere. Fortunately, that's not the case.
Instead of retiring and enjoying his life to the fullest, he thinks that it is his duty to guide the young generation of day trading enthusiasts trying to find their way out.
With the help of Tradenet program, you can communicate and trade with Meir Barak through his live stock chat room as well.
Top 4 services offered by Tradenet
That's a tricky segment. Not because Tradenet doesn't offer such many services or something like that. Once you dive right into the world of Tradenet, you are going to get much more than a demo trading account.
The first popular service is the 'Four Funded Account Program' where you can get access to live funded trading accounts and access to live trading chat room/funded account.
At number two we have got a live trading chat room accessible to anyone at a certain price.
The super-popular seven education courses.
And last, the onsite intro program and training sessions.
CLICK HERE TO READ MORE ABOUT TRADENET
Are we going to get funded accounts?
Of course, you are. Tradenet is known for its generous intro program equipped with funded accounts for traders who understand how money works in this business.
The 'market whisperer' Meir Barak is himself on a quest of finding the brightest of trading minds through the Tradenet platform.
If you think you can impress the 'market whisperer' through your demo trading account and performance in the live trading chat room, there's no one who's going to stop you from accessing a funded account.
But you can always find yourself by getting a funded demo account on the Tradenet platform. You can get a full refund within 14 days.

Intro program dynamics
Enough of the talk related to funded accounts and the live trading chat room. Time to talk about the real deal now. Among various popular programs that are currently offered by Tradenet, the 'intro program' has a spot of its own.
The intro program is designed to give you maximum exposure to the basics of trading and how the market and a demo trading account works.
The intro program also includes a copy of the 'market whisperer' as well along with a 12 month reach to the self-study course.
In short, if you want to learn trading from ground zero, Tradenet intro program is your best chance.
Student program dynamics
After the 'into program' the most popular on the list is the Tradenet student program. In terms of money, you will be asked to pay around 3000 USD to reach the related service which is a massive money jump indeed.
But comparatively to the service you are going to get access with the Tradenet trading student program, the amount is quite justifiable.
The program includes all the trading features of the intro program along with additional weekly mentorship and 3-month reach to the star trader course.
Expert program dynamics
There's hardly a chance for you to become a trading futures expert without understanding and following the strategies used by the expert trading enthusiast.
Acknowledging the fact, Tradenet has introduced a program designed specifically by expert traders to help the new generation get a better understanding of trading with stocks, forex, etc.
The expert program is for a trader who knows the basics of trading and is ready to take his trading game up to the next level.
The expert account will allow you to access all the benefits of the student program along with tradenet funded account where you can keep 80% of the profit made through trades.
Professional program dynamics
In the world of trading, from students to a medium level trader, everyone dreams about getting accepted into the Tradenet trading professional program.
The program itself lays the foundation of various stocks and forex futures. Here's a piece of advice, if you are looking for early and fast money through this program, drop the idea already.
The program gives you access to a funded account of up to 240,000 USD where you can keep 85 % of your money with a maximum drawdown of 12,000 USD. In the world of stocks trading, such accounts are surely something different.
Any cons of the platform?
Not so far. It is not only my opinion, but professional trading experts who have got the access to one of the prominent programs say the same.
The accounts are very well designed and allows the user to get maximum exposure and ability to implement skills-based strategies as well.
For students who are trying to try out their luck to earn some extra money, a platform like this is a blessing in disguise.
You aren't going to learn how to trade and earn money, but the program will make sure that you understand the strategies you are dealing with.
A great way to develop skills in the world of stocks and forex trading.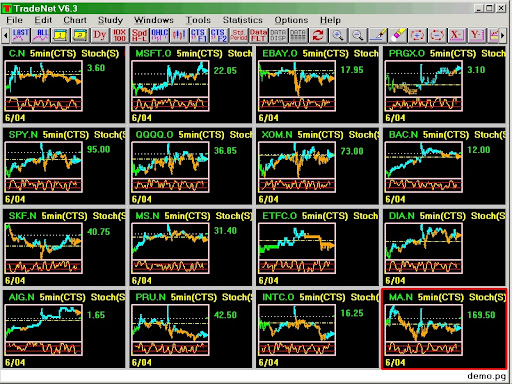 Can I switch to some other popular trading programs? If yes then what are the options?
Of course, you can. Nobody is forcing you to go with a specific trading account or follow a single trader and his/her strategies. You can learn trading from any platform or program of your choice.
But remember, don't pay the money as long as you are not satisfied with the platform. That's why most of the trading platforms offer access to a free trial.
According to trading geniuses, programs like Forex signals, fxlearning, the5ers, are some of the best trading platforms that you can access today.
But here are the top 2 programs that can compete with Tradenet in terms of excellence.
CLICK HERE TO READ MORE ABOUT TRADENET
If you are a trader, or one of such students who are always eager to learn trading and how it is done, there's no way you haven't heard about the TopStepTrader trading account and the marvels it can perform.
Popular among trading students of all levels, and access to the TopStepTrader live trading chat room or funded accounts means that you have something different than rest of the trading community.
Plus, the quality of teaching dynamics is beyond exceptional when it comes to TopStepTrader.
CLICK HERE TO READ MORE ABOUT TOPSTEP TRADER
Have you ever experienced a live trading chat room where you can discuss about all the wild money boosting strategies that are popping in your mind with your mentor?
An experience like this is something that even money can't buy? I bet this is exactly what you was thinking.
Fortunately, you can harness the full power and potential of a live trading chat room with the help of an Earn2Trade account.
The site surely charges quite some amount for its services, but comparing to the level of trading course and mentorship you will get to begin with is surely something worth all the money.
CLICK HERE TO READ MORE ABOUT EARN2TRADE
How Tradenet promote self-study?
If you want to test whether someone is a real trader or not, here's a trick through which you can verify in minutes. Ask him to explain the core concept behind the Tradenet course design?
It was never the cost of the course or a site where a trader can wildly spend all of his/her money.
The core concept was to equip every trader with a healthy habit of self-study. This is what the site focuses on the most.
Every single course will require you to work on your own to earn the money you deserve.
My review regarding Tradenet
Look, if you are looking to get access to a funded account or a number of funded accounts fast just on your trading abilities, it is not going to happen. This is exactly what trading with a platform like Tradenet going to teach you.
If you are in a hurry of earning loads of money and you think that you have the resources and knowledge to access a funded account for trading, go for it. Tradenet allows you to do so.
But you aren't that in hurry to earn money through your account, the site will make sure that you get the best trading course that ever existed.

| RECOMMENDED TRADING COURSE | REVIEW | VISIT |
| --- | --- | --- |
| | #1 Forex, Crypto and Stocks trading course. Ranked most comprehensive by Investopedia and Best by Benzinga. Free to Try! | |
Conclusion
If you are a trader, you already know what I am going to talk about. No matter how high level of funded account you have got, no matter which side you are using for analysis.
As long as you don't go through a solid trading course to build up your base as a trader, there's no way your brain is going to pop up with dozens of ideas whenever there is an opportunity.
It doesn't matter whether your funded account is better for trading with stocks, etc as compared to someone else's, your journey to become a great trader depends upon the effort you are going to put in your work and the site you are using.
That's like the basic principle you need to follow in order to become a prominent trader in the world of stock and shares and with a platform like Tradenet or Topstep Trader, your chances of achieving this goal are quite bright.
That's why, when it comes to selecting the right site for your journey as a trader, you need to be extra careful as this is going to be the platform that will decide whether you have what it takes to become the top trader or not.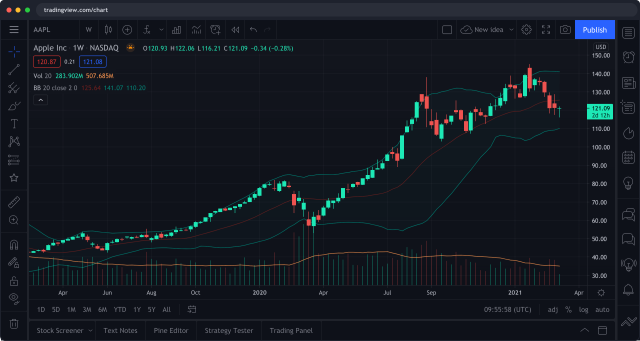 F.A.Q.
Is the Star trader course worth it?
Well, the answer to this question depends upon the type of trader who's accessing the course. if you are someone who has prior knowledge as a full-time trader along with the assets necessary to acquire the course, sure you can go with it.
But like the majority of the trading experts out there, the star traded course is not going to be something that can boost your career as a trader over night. But why is that?
The answer is very simple, in order to access a course this advance, you need to go through dozens of basic trading scriptures and tutorials which you haven't done yet.
That's why the Tradenet start trader course is designed and is accessible to high end traders having years of experience in the field.
Is there any course related to forex alone?
Unfortunately, no. It is not a fault that's associated with this platform/site alone. All the major trading platforms don't offer a course that's particularly related to forex and its related fields alone. But you can always switch to manual courses if that's the case for you.
To be very honest, the whole concept of getting access to a funded account is also the reason why no one is paying attention to this side.
Most of the trading enthusiasts are always busy in finding ways to get access to a funded account one way or the other.
Unfortunately, very few of such so called trading experts are the ones who end up using the funded account for their growth and learning and securing large scale profits.
Isn't that the dream for most of us? A funded account that actually generates a considerable amount of profit in exchange of our trading expertise.
Will weekly mentorship be a good option?
Mentorship of any kind is perfect for you as long as you believe that you are learning something from it. Not all mentorships are going to end up giving you something useful to start with.
You need to take a thorough look at the goals you are going to achieve through the mentorship.
Once you get the opportunity, make sure that you chose your mentor wisely. The market is divided into various trading types and each mentor will focus on a particular type.
Hastily going with a mentor that isn't related to the field of your choice can have drastic consequences in the long run.
But if you think that you have found the perfect mentor and you can afford the weekly mentorship program in the first place, there's nothing or no one that can stop you from getting loads of knowledge regarding the market and how it works.
Can I get a trial free of cost?
It depends on the type of platform you have decide to go with. But no need to worry, the majority of such trade learning platforms will give you a complete free trial package that can last a few days. The major goal of the free package is to make sure that you as a user gets satisfied from your experience.
For instance, for funded accounts, Tradenet allows you to access a 14-day money back guarantee. It is just like a free trial that lasts around 14 days. If during these 14 days, you didn't get quite satisfied with what you are getting, you can easily get back the whole amount you paid in no time.
But remember, always remember the date your free trial is going to expire. Most of the platforms are going to ask you to put your credit card details in order to enjoy the free trial. If once the date of the trial has ended, you can get automatically charged by the platform as well.
Like this Article? Subscribe to Our Feed!
Passionate in tech, software and gadgets. I enjoy reviewing and comparing products & services, uncovering new trends and digging up little known products that deserve an audience.