100 Best Soulmate Quotes and Sayings To Ponder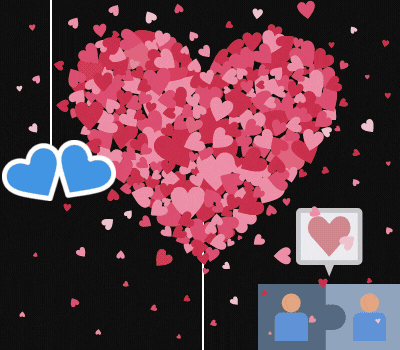 A soulmate is someone you are destined to meet at some point in your life. They make you feel at home whenever you are with them. Additionally, their mere presence makes you feel emotionally satisfied.
In the upcoming sections, we shall mention some wholesome soulmate quotes and sayings. These soulmate quotes will truly make your day and help you realize how wonderful such a connection is.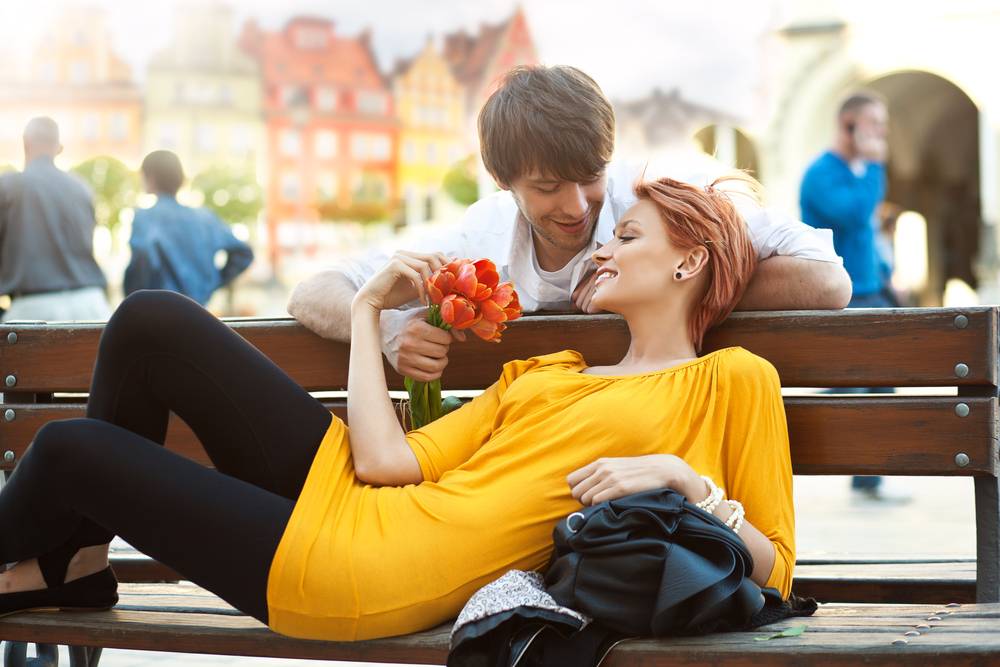 📒 Here are the 100 Best Soulmate Quotes and Sayings 📒
1. Our soulmate is the one who makes life come to life.
2. Guy's my soulmate. I love every moment we spend together and can't ever see that changing.
3. A soulmate is someone you could spend a great deal of time with just sitting on a sofa and feeling happy.
4. A heart worth loving is one you understand, even in silence.
5. A soulmate is not found. A soulmate is recognized.
6. You have half our gifts. I the other. Together we make a whole, and we are much more powerful.
7. Your soulmate doesn't just mean your husband or your boyfriend. I have friends in my life who I believe I was meant to meet and be a part of.
8. The universe gives each of our souls a twin, which is a reflection of our own souls. No matter how far apart these souls are separated, they will always find their way to one another.
9. I describe a soulmate as a 'soul-nurturing mate.' Someone who nurtures your soul, thereby promoting insight and growth.
10. I used to believe in one true soulmate, but not anymore. I believe you can have a few.
11. There are no accidental meetings between souls.
12. You come to love not by finding the perfect person but by seeing an imperfect person perfectly.
13. Marriage is miserable unless you find the right person that is your soulmate, which takes a lot of looking.
14. Cause I'm my own soulmate. I know how to love myself. I know that I'm always going to hold myself down. Yeah, I'm my own soulmate.
15. Giving someone a piece of your soul is better than giving a part of your heart because souls are eternal.
16. I've learned that there's a soulmate somewhere in this world. Till you don't find that person, the search goes on.
17. A soulmate is someone who has locks that fit our keys and keys to fit our locks.
18. A soulmate is an overused term, but a true soul connection is very rare and very real.
19. My soulmate is out there somewhere, pushing a pull door. I just know it.
20. Everyone thinks that finding a soulmate is hard, but it may just happen that you have already met your match but don't know it yet.
21. As and when I get into a relationship, I'll flaunt her to the world. I'm looking for a soulmate.
22. Maybe our girlfriends are our soulmates, and guys are just people to have fun with.
23. Love is all about guts. If you have it, you fight with the world. If you don't, you fight with yourself.
24. Beauty is the purest feeling of the soul. Beauty arises when the soul is satisfied.
25. A bond between souls is ancient – older than the planet.
26. If grass can grow through cement, love can find you at every time in your life.
27. If I know what love is, it is because of you. You have awakened something in my soul that was asleep for a long time.
28. It is a common misconception that your soulmate should be your partner. Often, your soulmate is a friend that you have a strange and strong connection.
29. Every heart sings a song incomplete until another heart whispers back.
30. I seem to have loved you in numberless forms, numberless times. In life after life, in age after age, forever.
31. You have a strong mental connection with your soulmate. You continue to think of each other even when you are apart.
32. I've never had to ask a thing from you, as everything you've ever fed my soul was love.
33. The soulmate is what we aspire to and like to understand about ourselves, is what we deem to be perfection, purity, and endless love.
34. Before you find your soul mate, you must first discover your soul.
Become Super Attractive To The Opposite Sex and Make Them Find You Charming, Fascinating and Irresistible. CLICK THIS TO KNOW MORE!
35. In a church of my own, we're perfect together. I recognize you in the stained glass.
36. It was not my lips you kissed, but my soul.
37. When you are with your soulmate, you'll feel peaceful. You'll feel understood and loved unconditionally.
38. My soul is in love with your soul.
39. What greater thing is there for two human souls than to feel that they are joined for life, to strengthen each other, to be at one with each other in silent, unspeakable memories.
40. An ocean separates lands, not souls.
41. Love is but the discovery of ourselves in another and the delight in the recognition.
42. You are not supposed to go out and find love. Love will find you when you are ready.
43. What are soulmates, one soul split in half and put in two different bodies?
44. I wish that my soulmate would come and tell me that I am worth everything I know I am.
45. When the soul is ready, its mate will appear.
46. Eventually, soulmates meet, for they have the same hiding place.
47. Your soulmate is the person you would want to be safe with, even if it means danger for you.
48. Yes, it was love at first sight. I feel that after all these years, I have finally found my soulmate.
49. We are all individuals with different likes and dislikes. When you find someone with the same, you have found yourself a soulmate.
50. If I know what love is, it is because of you.
51. I swear I couldn't love you more than I do right now, yet I know I will tomorrow.
52. And yes, there are over a million words in our language, but for some reason, none of them can describe the way you make me feel.
53. "What's the difference?" I asked him. "Between the love of your life and your soulmate?" "One is a choice, and one is not."
54. In a soulmate, what you should look for is not something wild to tame but something wild to run with.
55. With soulmate love, you know that true love is what happens when disappointment sets in, and you're willing to deal maturely with these disappointments.
56. 'Our souls already know each other, don't they?' he whispered. 'It's our bodies that are new.'
57. Immature love says, I love you because I need you. Mature love says I need you because I love you.
58. Real love stories never have endings.
59. Love never claims; it ever gives.
60. We were just two broken souls trying to fix one another. Somehow I ended up with a piece of you and you, me.
61. When a soulmate loves you, there is no doubt in your mind, body, or soul.
62. Whatever our souls are made of, his and mine are the same.
Many have found the one they Love through these popular dating sites! Create an account with the one that best fits you Today! (Don't leave your love life for tomorrow)
Website
Dating Site(s)
Description
eHarmony
A Trusted Online dating site for singles.
Sugardaddie
A dating site for attractive single women and successful men who have financial security and confidence.
be2 is one of the leading names in the online dating space with extreme brand recognition and a high quality user base of singles looking for that special someone. Promote through superb demographically targeted and themed landing pages.
C-Date is the leading casual dating site for those who beside their career want to live their passionate fantasies with someone who shares the same spirit. It is a fantastic and well-established casual dating offer, which works on both male and female audiences.
Singles50 is one of the world's leading dating agencies for single women and men over the age of 50. We help you find the right partner for a fulfilling, long-term relationship. Our objective is to show that love can happen at any age!
Academic Singles (Mobile)

Academic Singles (Desktop)


Academic Singles is one of the leading platforms for singles with higher education in the search for love. We are specialized in connecting single men and women, taking their affinity into account. Our objective is to help you find your perfect match!
63. Her eyes held an endless kind of love for him.
64. I happen to believe your soulmate doesn't have to be your partner—your soulmate could be your best friend, your sibling; it doesn't have to be the person you marry.
65. I looked at him as a friend until I realized that he might be my soulmate.
66. Soul mates may be linked but fight to separate, causing wounds and confusion. They teach what no one else can.
67. It's always been yours; I cannot find another this heart will beat for.
68. A friend is a second self.
69. True love is finding your soulmate in your best friend.
70. He brought out the worst in me and was the best thing that ever happened to me.
71. I think we're given multiple chances to meet multiple soulmates.
72. We loved with a love that was more than love.
73. I want to be your soul mate, even if I don't believe in them.
74. A soulmate is an ongoing connection with another individual that the soul picks up repeatedly and places over lifetimes.
75. A true soul mate is a mirror, the person who shows you everything that is holding you back, who brings you to your own attention so you can change your life.
76. Soul mates tend to find each other during the respective pursuits of their soul missions.
77. I remember the first day I ever looked into your eyes and felt my entire world flip.
78. If I had to dream up the perfect woman, she wouldn't even come close to you.
79. I will follow you, my, to the edge of all our days, to our very last tomorrows.
80. Loving can cost a lot but not loving always costs more, and those who fear to love often find the want of love is an emptiness that robs the joy from life.
81. Heaven is a place on earth, with you and only you.
82. You are every reason, every hope, and every dream I've ever had.
83. A soul mate will love you with a love that is so powerful that you feel like you can do almost anything in the world with that love.
84. Don't rush into love. You'll find the person meant for you when you least expect it.
85. When you meet that special someone, you'll understand why it didn't work out with anyone else.
86. Love is but the discovery of ourselves in another and the delight in the recognition.
87. I would find you in any lifetime.
88. Wherever you are, is my home, my only home.
89. My heart talks about nothing but you.
90. Maybe love at first sight isn't what we think it is. Perhaps it recognizes a soul we loved in a past life and falling in love with them again.
91. I wish you to know that you have been the last dream of my soul.
92. All that you are is all that I'll ever need.
93. At a touch of love, everyone becomes a poet.
94. A soulmate is the one person whose love is powerful enough to motivate you to meet your soul, to do the emotional work of self-discovery, of awakening.
95. You are my favorite notification.
96. They knew nothing about one another, yet he would recognize her even if deaf or blind. She was that much a part of him.
97. A soul mate is someone to whom we feel profoundly connected, as though the communication and communing that take place between us were not the product of intentional efforts but rather a divine grace.
98. Sometimes you get lucky and find a soul that grooves with yours.
99. To say that one waits a lifetime for his soulmate to come around is a paradox. People eventually get sick of waiting, take a chance on someone, and by the art of commitment, become soulmates, which takes a lifetime to perfect.
100. You come to love not by finding the perfect person, but by seeing an imperfect person perfectly.
Learn how these innocent phrases will shut off all his excuses and make him dive in headfirst to your relationship. WATCH THIS VIDEO NOW!
🗿 Types of Soul Mates 🗿
A soulmate is that one person whose love is powerful enough to push you beyond your limits and make you feel like yourself. It can be of various types. A soulmate doesn't need to turn out to be your lover. You may find a soulmate in the most unlikely fashions. Here are the different types of soulmates:
✏️ Soul partners:
The best way to describe soul partners would be two separate bodies who agreed to partner with each other in this lifetime. These kinds of people exist especially to comfort you through tough times.
✏️ Soul tie:
The realization that someone else is in your life for one particular reason is known as a soul tie. This person in question comes into your life unexpectedly but instantly makes a lasting connection.
✏️ Past life soulmate:
You might know that person from your past life. Something clicks in your soul the minute you see them. When you come across such a person, you will realize it instantly and pull so strongly towards them. This kind of connection is very rare.
Many people believe that soulmates have one soul that is split into two separate bodies. The above ideology holds true for twin flames. These soulmates can heal, love, care, challenge, and teach each other in special ways. These kinds of soulmates is rare and very real.
📜 What are soulmate quotes? 📜
Soulmate quotes describe the feelings of any person fortunate enough to find one. They might elucidate on their love and affection for their soulmate in the quotes.
As listed out above, soulmate quotes can have multiple contexts and meanings. Furthermore, the work of self-discovery is best depicted by soulmate quotes.
One waits a lifetime to find out who their soulmate would turn out to be and eventually get sick of waiting, take no chance, and give up. Soulmate quotes help people achieve satisfaction from wholesome stories of other people.
👩 Difference between a soulmate and a lover 👨
A soul mate is someone you have a special, spiritual connection that is powerful enough to motivate you to meet your desire and help grow better. It doesn't necessarily mean that you love that person. A lover is the basic definition of a person with whom you have intimate, emotional connections.
While a lover has to be your partner, a soulmate can be your friend, pet, parent, random acquaintance, and so on. In other words, a lover always involves romance, but a soulmate doesn't.
Proven Dating Courses that works like a charm:
| Website | Dating Courses | Description |
| --- | --- | --- |
| | The Tao of Badass | 7 Simple scientific tricks to have any woman you want |
| | How To Find The Man Of Your Dreams | Attract the Man of Your Dreams -- and Receive a Marriage Proposal in 12 Months or Less |
| | Text Chemistry | Learn a special kind of text message that you can send a man right now that will unlock a hidden, ravenous desire for you. |
| | The Devotion System | Learn how to avoid making these attraction-killing errors and reveal a powerful set of words I call a "Devotion Sequence" that make a man lust uncontrollably for you (even if he says he's not interested). |
💫 What is a soul connection? 💫
When two people are connected in a completely extraordinary way, it could be a soul connection. Small things like telepathy, choices, likes, and dislikes, pet peeves could be significant enough for a soul connection.
If these two human souls feel like they have known each other from a past life, that is indeed the best definition of a soul connection. A soulmate is an overused term. On the other hand, soul connection is extremely rare and true.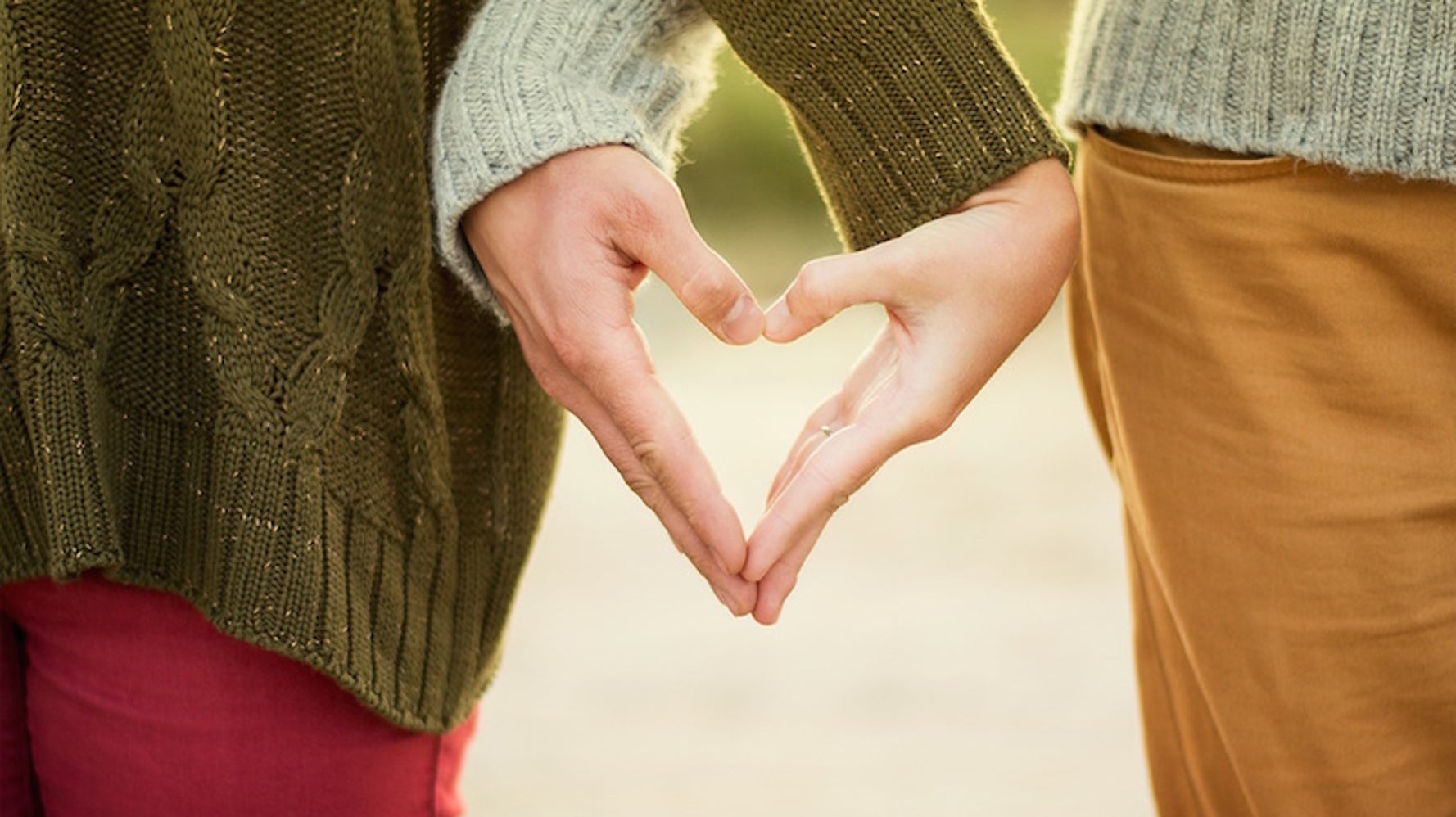 What is a True Soul Mate?
In order to determine if a person is your true soul mate, it is important to notice some telling signs. These are:
✎ They become your best friend over a period of time without you realizing it.
✎ You just know that you have an extraordinary connection with them.
✎ You feel calm and safe whenever you are in their company.
✎ The two of you share common interests, goals, preferences, and you are free to help each other.
✎ There is extensive chemistry and intimacy between the two of you.
✉ Conclusions ✉
Finding yourself that pure, intricate connection in a soul mate can be tough.
What if that person was born half a world away? The fact is, if it is meant to be, you shall meet them.
A soulmate is the one that comes into your life when the timing is surreal. People eventually get sick of searching for their perfect one. But, you must never give up and wait for your soulmate to come around. Hope these soulmate quotes help you keep your faith intact till you find your true soul connection.
✍️ Relevant Questions ✍️
Q: How to tell if a girl likes you when she is already taken?
0A: The best way to identify it is the level of eye contact she makes with you. Most girls that have a boyfriend don't make eye contact with other guys. If she does so with you, she may be attracted to you.
Q: What is your ideal soulmate?
A: Your ideal soulmate is a person who understands, cares, and knows you better than anyone.
Q: What is more than a soulmate?
A: A twin flame is a perfect example of something that is more than a soulmate. It consist of a single soul divided between two bodies.
Q: What makes a perfect partner?
A: A perfect partner is always respectful and supportive of you and places you on their #1 priority list at all times.
Discover The Exact Words To Say That Stop Fights, Arguments and Disagreements. Pull Your Partner Closer AND Keep Your Love (and the Spark) Alive Forever. Learn more and WATCH THIS VIDEO NOW!
Like this Article? Subscribe to Our Feed!
Ruth is a life coach who specialises in finance, relationships and career development. Outside work, she loves writing novels and guides for personal development.