145 Best Thought-Provoking Questions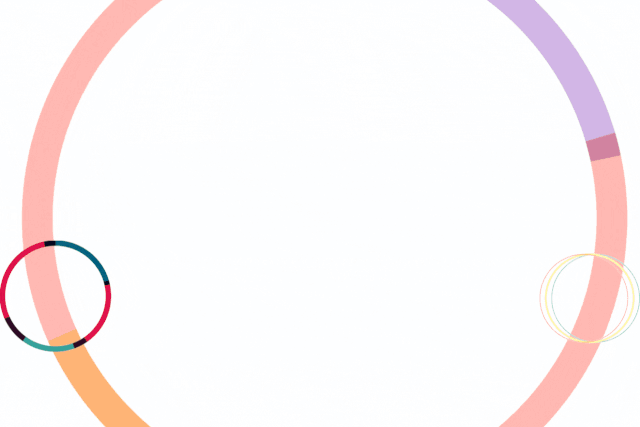 Asking questions helps us break the ice and learn more about people.
Not every inquiry, however, generates the intended answer. Therefore, this article contains thought-provoking questions to ask. These questions will force both the asker and the answerer to consider their views and opinions.
For both men and women, we have hilarious and serious thought-provoking questions to ask. These questions will help you take the conversation wherever you want to take it.
It's a terrific list of questions to start a conversation, and it covers a wide range of thought-provoking questions to ask.
Some of the issues may pique the interest of academically trained philosophers to make them understand life. And this collection of philosophical questions is intended for a broader readership that works for everyone.
So take a look around; I'm sure you'll find thought-provoking questions to ask that tickle your curiosity.
Remember that "why?" and "why do you think that?" are usually good companion questions while discussing philosophy.
There is no fixed answer to many of these; they are simply opportunities to stretch your mental capacity and see where your mind takes you. They can be sources of reflection and introspection, as well as things to discuss with friends late at night when the moon is glistening, and the rest of the world is sleeping.
So keep an open mind and contemplate that your viewpoint may differ from others'. This is part of life that makes life so intriguing and incredible. Profound questions like this act as unique windows into your inner self, allowing you to explore your actual feelings and thoughts.
Don't worry if you can't come up with a solid response; remember that you'll be improving in both intellect and spirit by thinking about such intriguing philosophical issues.
For instance, what would you do differently? Ask yourself.
Because others either do or do not, we take our thoughts seriously. Therefore, being serious or looking professional, being politically correct, and utilizing proper speech that communicates successfully are all ways to influence others.
"I wish to be so plain that no honest man can misunderstand me, and so clear that no dishonest person can successfully misrepresent me," declared Abraham Lincoln.
When you want to know someone, ask them these intriguing and thought-provoking questions. Hence, start a stimulating conversation and try one or more with friends or family, in dorm rooms, classes, or at restaurants.
Many of them will start a long and engaging chat with you. Choose wisely; you might learn more than you bargained for.
★ Here Are The 145 Best Thought-Provoking Questions To Make You Think Seriously ★
Even if you don't have firm answers to these thought-provoking questions, the process of considering them will help you establish control over your life.
That's kind of amusing, right? These questions make you think and cause you to mature as a person.
However, this is correct. Inquisitive thought-provoking questions can frequently lead to epiphanies that can help you shape and improve your life. If not on a worldly level, at the very least, make your life more spiritually significant.
"The life that is not scrutinized is not worth living," said Socrates.
☆ Personal Thought-Provoking Questions And Deep Thought-Provoking Questions ☆
These are interesting and thought-provoking questions you can ask with examples of answers.
1) Would you describe it! When did you last experiment with new things?
My husband and I just prepared Cognac Whole Grain Mustard for the first time, and last night tasted Francis Ford Coppola's Reserve Syrah, which was delicious.
2) Do you compare yourself to someone?
When I draw a comparison between myself and others, I usually look at those who have achieved what I want. For example, I'll watch Anthony Bourdain's No Reservations to learn more about what makes him so popular so that I may write more bizarre food pieces.
I typically do this out of a desire to learn from the masters, not out of jealousy…okay, maybe a little weensy bit of jealousy.
3) What is the most rational thing you've ever overheard?
"Be in the moment, forget the past, and don't be concerned about the future."
Living in the moment, I believe, is one of the most important keys to happiness; now, if only I could entirely perfect it!
4) Would you describe it! What makes you happy in life?
Every time I plan to have a new adventure, I become enthusiastic. It doesn't matter if it's visiting an unusual destination, trying fresh cuisine, or taking on a unique experience. It's the time of year when I'm the happiest.
5) What was the most challenging life lesson you learned the hard way? 
You are the one who has total control. You have complete control over yourself and no one else. This has been a challenging, painful, and agonizing lesson to learn. But, isn't everyone aware that life would be perfect if they did things their way?
| RECOMMENDED DATING SITE | REVIEW | VISIT |
| --- | --- | --- |
| | Top dating site with over 16 million active members. Free to Try! | |
6) Looking back five years, what do you wish you had done more of?
Instead of amassing "stuff," I wish I had spent more time simplifying my life. Now I will spend the next five years removing the junk that I believed would make it better but made it worse.
7) Ask enough inquiries or stick to what you know?
A while ago, I learned that if you are hesitant about talking to somebody, just ask them plenty of questions about yourself. So, I am naturally curious. But I'm also highly interested, which causes me to pester folks.
8) Would you describe it! Who do you love, and how do you show it?
I adore my family, friends, and hubby, but I admit I don't do enough for them! I need to stop taking the ones I love for granted.
9) Do you hold a belief with which many others disagree?
That we shape our destiny, not "fate." Our choices and actions shape our lives.
10) Questions to ponder: What can you do now that you couldn't a year ago?
Make your own Focaccia, do the "Cupid Shuffle" and a homemade beauty cleanser.
11) Do you think sobbing shows strength or weakness?
I don't believe it's a symptom of either. It is merely a feeling of sadness, joy, or fear.
12) So what if no one was going to criticize you?
Sell everything and live in flip-flops, jeans, and a tank top.
13) Do you appreciate what you have?
Not nearly enough, despite my best efforts to be grateful. Right now, I'm celebrating my 8-year-old rusted Mitsubishi. It takes a lot of effort from me!
14) What distinguishes living from existing?
Living is controlling your life events, whereas existing is letting them control you.
15) If not now, when?
Now. If not, start immediately!
16) Have you done anything noteworthy lately?
Spanish town Dinosaurs, Cognac Mustard, and Rabbit!
17) How do you feel today?
My excitement today came from an owl hoot made by my niece, a brown-eyed beauty queen. "Hoot…Hoottttttttttt And I videotaped it all.
18) Is it possible to lie silently?
Body language, facial expressions, and eyes. So can silence. Your thoughts can sometimes deceive you. Are we all obese liars?
19) How long would you keep a friend who spoke to you the way you talk to yourself?
Just one little social outing since I am incredibly courteous! For a week, I wrote down anything wrong I said to myself, and if somebody mentioned it to me, it was history!
I can't see any of them saying, "your cellulite is extra terrible today" or "why would you write a blog? Nobody cares?"
20) Which hobbies cause you to lose track of time?
Blogging, trying new things, going out with friends, and arranging beautiful excursions.
21) What would you teach if you had to teach something?
Easy peasy, I'd teach folks how to break free from their comfort zones and generate new experiences for themselves daily.
22) What would you regret not doing, becoming, or having in your life to the fullest extent possible?
I'd be disappointed if I didn't feel like I put forth a genuine effort to pursue my passion and turn it into the career of my dreams.
23) Are you clinging to anything you should let go of?
Yes, I'll tell you when I'm done.
24) When you turn 80, what will be essential for you then?
Reflecting on a life rich in memories, experiences, and love. I don't regret things that I didn't get to do; instead, I'm glad for the possibilities that came my way.
25) When do you realize it's time to quit weighing risks and benefits and just do what you think is right?
When you've decided it's the right time! I think I am a decent person. I believe I am capable of distinguishing between good and wrong.
Even so, I occasionally second-guess my decisions based on the benefits and risks involved. So I'm going to stop doing that…right now!!!!
Many have found the one they Love through these popular dating sites! Create an account with the one that best fits you Today! (Don't leave your love life for tomorrow)
Website
Dating Site(s)
Description
eHarmony
A Trusted Online dating site for singles.
Sugardaddie
A dating site for attractive single women and successful men who have financial security and confidence.
be2 is one of the leading names in the online dating space with extreme brand recognition and a high quality user base of singles looking for that special someone. Promote through superb demographically targeted and themed landing pages.
C-Date is the leading casual dating site for those who beside their career want to live their passionate fantasies with someone who shares the same spirit. It is a fantastic and well-established casual dating offer, which works on both male and female audiences.
Singles50 is one of the world's leading dating agencies for single women and men over the age of 50. We help you find the right partner for a fulfilling, long-term relationship. Our objective is to show that love can happen at any age!
Academic Singles (Mobile)

Academic Singles (Desktop)


Academic Singles is one of the leading platforms for singles with higher education in the search for love. We are specialized in connecting single men and women, taking their affinity into account. Our objective is to help you find your perfect match!
26) If you didn't know your age, how old would you be?
The early thirties. I seem to connect most with folks my age, perhaps because we are still striving to achieve our objectives. It also appears to be the ideal age for feeling like an adult yet young enough to make silly learning mistakes!
27) Would you breach the law to save someone you care about?
It's probably a misdemeanor, not a felony.
It's not that my heart doesn't want to, but I become nervous while I'm jaywalking.
28) What brings a smile to your face?
Puppies, delicious cuisine, giggling babies, hearing "I Love You" from someone I care about, and new experiences are among my favorite things.
| RECOMMENDED HOOKUP SITE | REVIEW | VISIT |
| --- | --- | --- |
| | #1 hookup site with large member base! In business for 20 years! Free to Try! | |
29) Have you said things that you didn't do?
Regrettably, I have said…quite a bit! That is to say, I have talked far more than I have done, yet I have accomplished a great deal! So when I take a look at all the boxes on my bucket list… I'm still far from finished!
30) What would your message be if you had the chance to communicate with a vast number of people?
Life is unpredictable, so now is the time to pursue your goals, try new things, and inspire others. Each day, take one small step to get to your goals.
31) How would you spend your life differently if the average human lifetime was 40 years?
Oh, no! I'd probably be dead right now, which would be terrible…still, there's so much to do! So rather than acquiring "things," I would focus on creating unforgettable experiences.
32) Apart from our genes, what do we all share in common that makes us human?
We can all pick whether we want to live a happy, optimistic life or a sad, depressing one. We can see things from both good and negative perspectives.
33) What would it be if you had to pick one book to do a mandatory reading for all high school students?
'The Power of Now,' written by Eckhart Tolle's teaches individuals the significance of being present. Eckhart believes that the truest way to happiness is to live in the present moment. With that book and Tolles' A New Earth, high school students will be on the road to enlightenment. Not that they're interested in anything other than cars, dating, and parties!
34) Would you want to have less work or more work that you enjoy?
Both…After all, I am a dreamer.
35) What is significant enough to justify going to war?
Defending the citizens of our country.
36) Is it worse to fail than to never try?
Of course, never attempting because attempting does not imply failure.
37) Do you ever listen to your breathing?
This morning, to be precise. While lying in bed, I try to start my day with a one-minute meditation. After that, I make a list of five things for which I am grateful. It's a fa