Saving vs Investing: Is It Better To Save Money or To Invest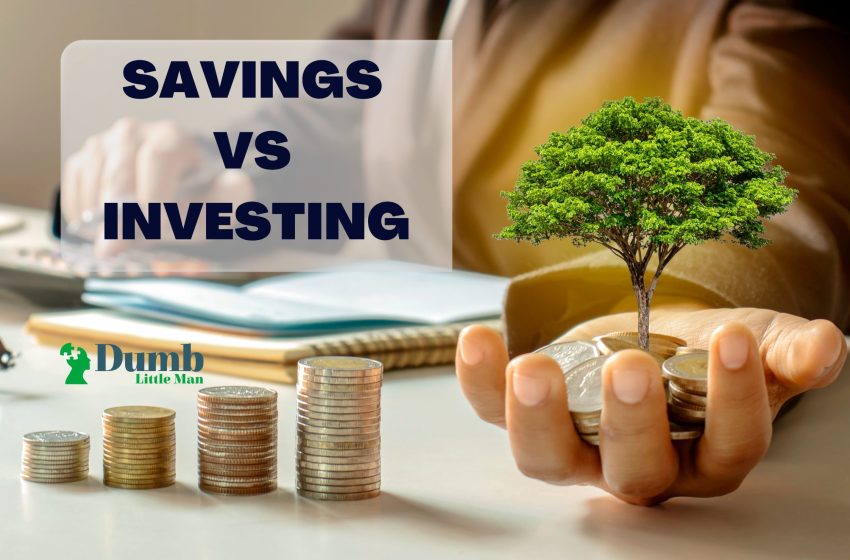 The #1 Forex Trading Course is Asia Forex Mentor
We're always seeking ways to obtain more of something as humans; more love, more children, more cars, and more money. Why? Money is a necessary instrument that everyone requires and uses, even kids. We use it to pay for school fees, rent, and everything you can think of.
In order to spend more money, we need to make more or at least have some kept aside to fall back on. The two best ways to multiply money are by investing and saving. The question is, which one is better? In this article, we'll be talking about the two methods and comparing to know which one is better.
Savings vs Investing: How are Saving and Investing Similar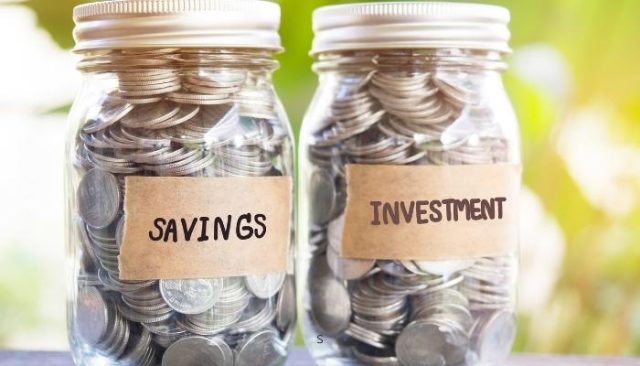 Although many people say otherwise, savings and investments do have some similarities. One of the major similarities between them is that they are both extremely important in our lives. Building the habit of saving and learning how to make good investments can potentially change your lives for the better. You won't have any cause to beg or borrow money to do anything.
Another trait they both have in common is that they both help us plan for the future. When you examine the reasons for taking these financial steps, you learn that you are saving money for the future. Hardly would you or anyone else save or invest money for immediate use. It is always to have something to rely on in the future.
Savings and investments are also both means of generating and preserving income. Why do we save? It's to preserve money. Why do we invest? It's to make more money. Whether you open a savings or investments account, the fact remains that they both have interest on them. One may be more than the other, but you will always get more than you originally put in the accounts.
Finally, savings and investments are both essential aspects of financial planning. If you haven't started yet, you should definitely consider financial planning as it will help you take charge of your finances better.
But back to the main discussion, saving and investment are steps that are always included in financial planning. You will have to decide what percentage of your income goes to each one of them and, in most cases, create a monthly auto-deposit system that will immediately transfer funds to the accounts whenever your salary comes in.
How are Saving and Investing Different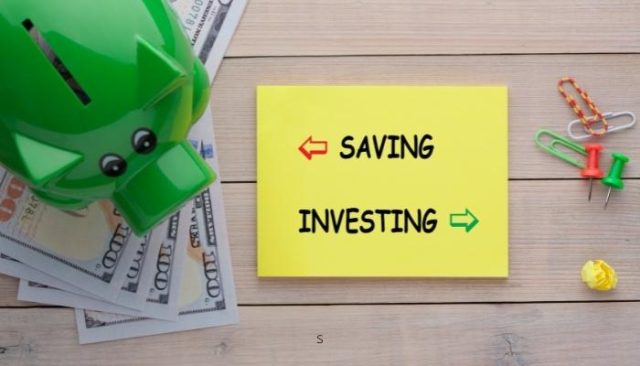 Savings are distinct from investments since they are often deposited into a bank savings account or a fixed deposit. On the other hand, investing is purchasing assets with the potential to appreciate in value over time, such as real estate, gold, stocks, or mutual fund shares.
The duration and objective are also different. Savings are typically short-term, and the money is used to either buy important things that you want/need or used to start a business. Investments, on the other hand, are long-term. They could last anywhere between 5-20 years and more. Investors enjoy delayed gratification. Let's assume you start investing at 20. Depending on how much you invest per month and the interest rate on it, you could become a billionaire by the age of 40.
Another major difference between saving and investment is the risk involved. Savings are completely risk-free. What you save is exactly what you get, except you save in somewhere like a bank that will give you 10% annum. In that case, you'll receive the exact amount you saved plus the interest on it. It is sure and guaranteed. The reverse is the case with investments. The risk involved is high, and if the market is not favorable, they may end up getting less than what was originally invested or nothing at all.
Then we have the Return On Investment (ROI). The ROI on savings is always low or non-existent. Banks' highest percentage is 10% per annum, but the ROI on investments is high. It ranges anywhere from 5% – 20%.
Now you may think the difference isn't that much, but when you consider that investments are long-term and the magic-like effect of compounding, you will understand more. Look at it like this; if you invest $1000 at 10%/annum, at the end of the year, you'll have $1100. Thanks to compounding, your next ROI will now be $1100 the following year, so you'll earn $1210, which will continue for the next 5-20 years. Do you understand now?
Pros and Cons of Saving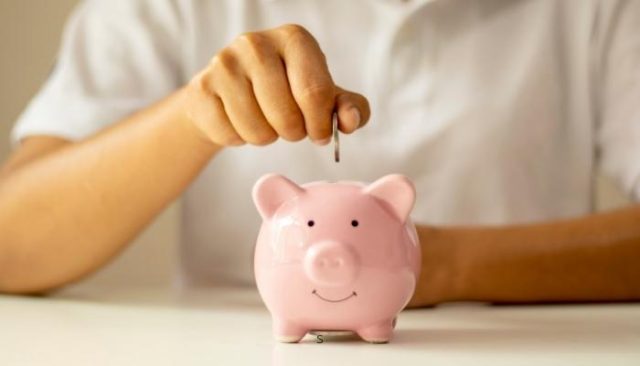 Pros of Saving:
Little to no risk
Readily available
Defined interest rates
Financial security
Cons of Saving:
Low returns
Vulnerable to inflation
Pros and Cons of Investing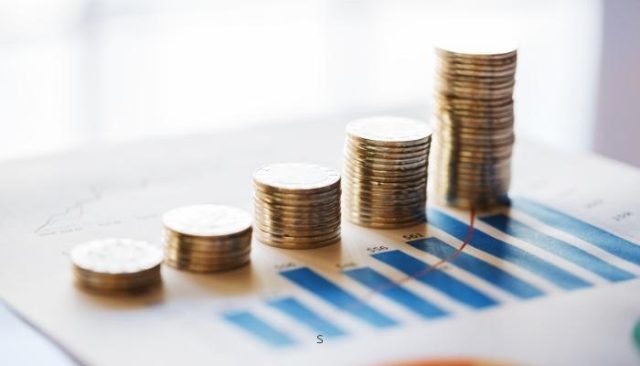 Pros of Investing:
Higher returns
Long-term capital tax gains
You can start with little money
Stay ahead of inflation
Cons of Investing:
Featured Investing Broker of 2023
Broker
Best For
More Details

Advanced Non US Traders
Read Review




securely through Avatrade website




Intermediate Non-US Traders


Read Review





securely through FXCC website






Overall Broker
Read Review





securely through Forex.com website




Professional Forex Traders

Read Review




securely through Interactive Brokers website



Broker
Best For
More Details

Advanced Traders
Read Review




securely through Tradestation website




Intuitive Platforms


Read Review





securely through Tradier website




Powerful Services at a Low Cost
Read Review





securely through Tradezero website




Professional Forex Traders

Read Review




securely through Interactive Brokers website



Best Forex Training Course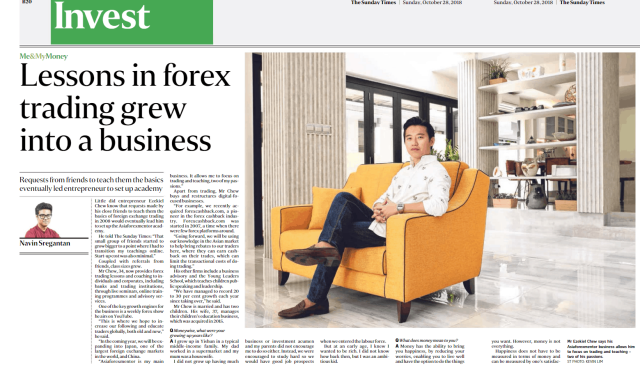 Asia Forex mentor is the best forex trading course in Asia. The course is designed to let you earn while you learn. You will be able to trade forex with a professional trader's help and make a profit.
They've trained thousands of people in Singapore and different places around the globe from USA, Uk, Hong Kong, India, Indonesia, Japan, Malaysia, Vietnam, and other countries around the world.
They've mentored not just individual students but corporate bodies and financial institutions on foreign exchange, including the DBP, which is the second-largest state-owned bank in the Philippines with assets of over $13B
The course is affordable, and it comes with a money-back guarantee. You can get started with the course by signing up for a free trial. After the free trial course, you can decide whether you want to continue with the course or not.
Are you looking for the right mentorship and also serious about being a successful trader? Then this is your course. With their undefeated trading strategies, you will become an expert at the trade. You can check out their website for more information on how to register and get started https://www.asiaforexmentor.com/
| RECOMMENDED TRADING COURSE | REVIEW | VISIT |
| --- | --- | --- |
| | #1 Forex, Crypto and Stocks trading course. Ranked most comprehensive by Investopedia and Best by Benzinga. Free to Try! | |
Conclusion: Savings vs Investing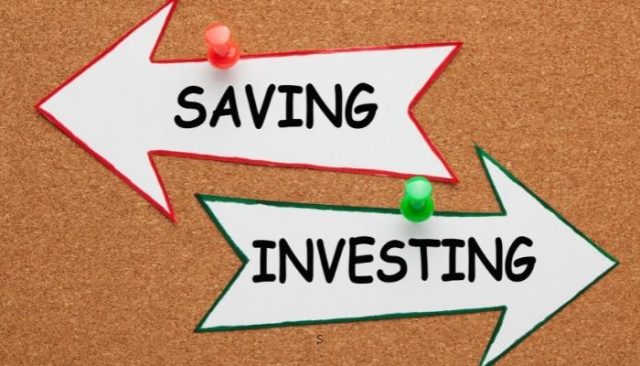 The difference between saving & investing is whether you keep your money in cash or a different form. Saving refers to putting money away for future use. Investing entails utilizing capital to purchase other assets with the expectation of profit or income.
You should save when you have a salary but little or no cash on hand. Make it a goal to save enough money to cover 6 months' worth of living expenses. You should invest when you have a steady income, a cash emergency reserve, and no high-interest debt.
Savings vs Investing FAQs
Is it Better to Save or Invest?
It all depends on your current financial status. As we mentioned earlier, you should save if you have a salary but little to no cash. But if you have enough money to cover at least 6 months of living expenses and no high-interest debt or any debt at all, you can invest.
It also depends on your risk-tolerance level. If you can mentally and physically bear the complete loss of your investment, then go for it. Otherwise, just stick to saving. It would help if you also considered speaking with a financial or investment advisor to help you calculate the risk involved in certain investments. Not all risk is a good risk.
How much money should I save before Investing?
The majority of financial experts recommend saving between 10% and 15% of your annual income. If a monthly savings target of $500 is equivalent to 12% of your income, which is regarded as a reasonable amount for your income level.
Let's go through the essentials before you start investing your money. We all know it's good to have some money set aside for emergencies or rainy days, but how much is necessary?
While there is no specific amount of money you should have saved before you start investing, we recommend having six months' worth of costs in an account (particularly for rent, insurance, and any other monthly expenses) to prepare for the unexpected. For instance, imagine your car tires blow out and need to be changed, or your phone dropped and needs the screen replaced as soon as possible. These contingencies need to be considered appropriately before investing all your funds.
| RECOMMENDED TRADING COURSE | REVIEW | VISIT |
| --- | --- | --- |
| | #1 Forex, Crypto and Stocks trading course. Ranked most comprehensive by Investopedia and Best by Benzinga. Free to Try! | |
Like this Article? Subscribe to Our Feed!
Wilbert is an avid researcher and is deeply passionate about finance and health. When he's not working, he writes research and review articles by doing a thorough analysis on the products based on personal experience, user reviews and feedbacks from forums, quora, reddit, trustpilot amongst others.