Online Trading Academy Cost [2023]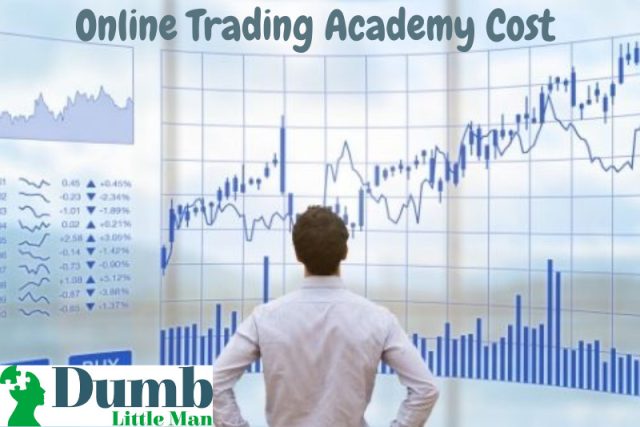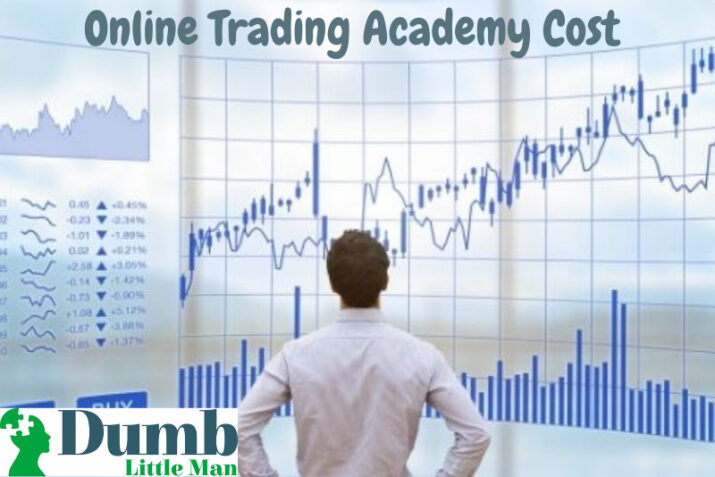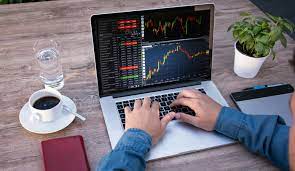 Whether you are a professional investor or a complete novice, the notion of "investment" being a dynamic industry will be the same for either of them. And that is precisely what makes it both fascinating and dangerous.
If you have been looking for reputable investing training classes online, you might be wondering if the Online Trading Academy is the ideal option for you.
Numerous individuals believe that this company is nothing more than a scam because of its issues with the Federal Trade Commission, also known as the FTC. With that said, the following post is about OTA since you must be interested in learning more about it. We will also discuss the most essential element, which is its cost, and if there are any other alternatives for you.
So, let's get into it!
About Online Trading Academy
To start off, here are some things that you should know about this educational trading platform. Online Trading Academy (OTA) has been a pioneer in stock, forex, and options trading courses for more than twenty years.
They have the unique ability to provide in-person classes and online learning owing to their extensive franchise network that covers the world. Such as in the regions of Asia, the Middle East, the United States, Canada, and Europe.
They are an educational trading powerhouse that uses infomercials, television, and radio advertisements to promote their free live lectures. These seminars are designed to spark the attention of the audience, who are then given an opportunity to participate in an advanced trading class and deepen their education. Since its beginning in 1997 as the teaching arm of Block Trading, they have instructed over 200,000 individuals globally.
Individual investors who wish to study risk management methods, gain knowledge, and gain confidence can take advantage of the training provided by the Online Trading Academy, which is not to be misconstrued with the Day Trading Academy. They provide services for everyone, may it be experienced traders or someone who has no idea about this field.
Trading Style of Online Trading Academy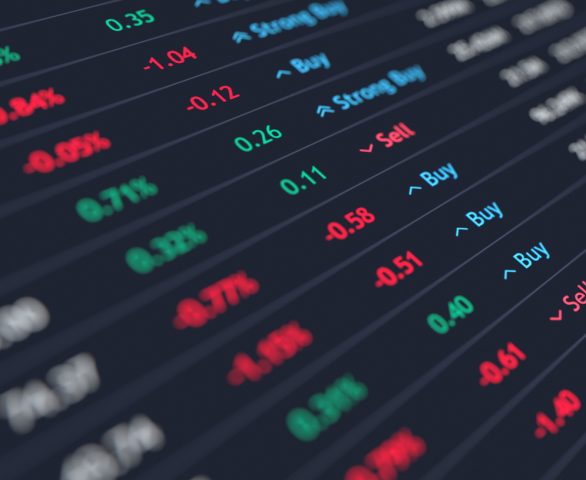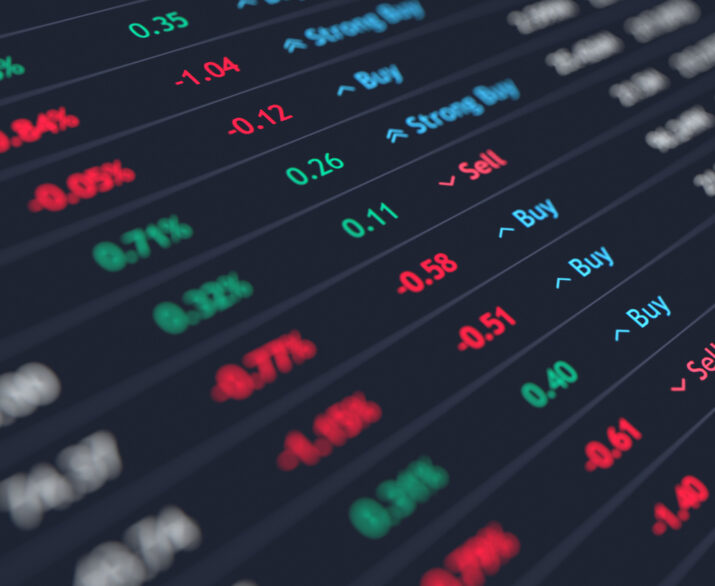 OTA covers a wide range of trading techniques, from an intraday scalper to a multi-day swing trader to long-term investors, with a focus on understanding market dynamics' hows and whys. In their trading style, they combine basic and technical analytical approaches to provide pupils a comprehensive understanding of the markets.
The tutors here, in fact, appear to be interested in educating you about classic patterns by using trading tools to give a better grasp of the topic. Plus, there is more. The firm has developed its own patented indicators that may be used to make accurate trading selections. As students move through the classes, the emphasis shifts to technical analysis, which favors scalping and swing trading strategies.
Many people believe that a fundamental analysis would be a better strategy, but OTA proves them wrong with employing different trading styles. They do this by their training programs fixating on technical analytical approaches. We will touch up more on this as we talk about the courses next.
| RECOMMENDED TRADING COURSE | REVIEW | VISIT |
| --- | --- | --- |
| | #1 Forex, Crypto and Stocks trading course. Ranked most comprehensive by Investopedia and Best by Benzinga. Free to Try! | |
Online Trading Academy Cost and Services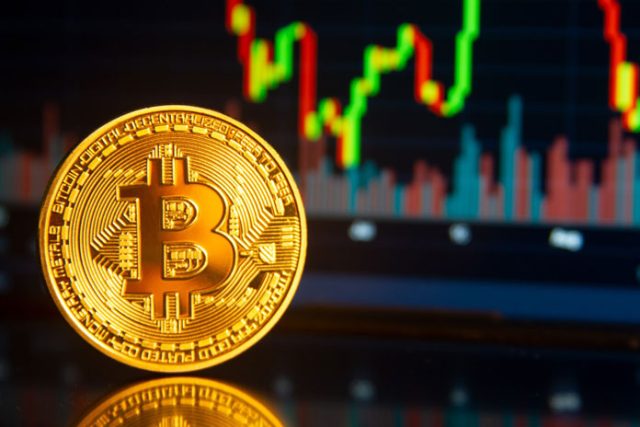 The Online Trading Academy has a very unique learning strategy in place. Although the courses change with time, here are some of the general services as well as the Online Trading Academy cost. These are as follows.
1) Introductory Class
This class is free for every student that walks through the door. Their on-site seminars are still the beginning point for investors who want to learn how to invest and trade in a step-by-step manner. The goal is to teach financial education by giving a picture of how markets operate.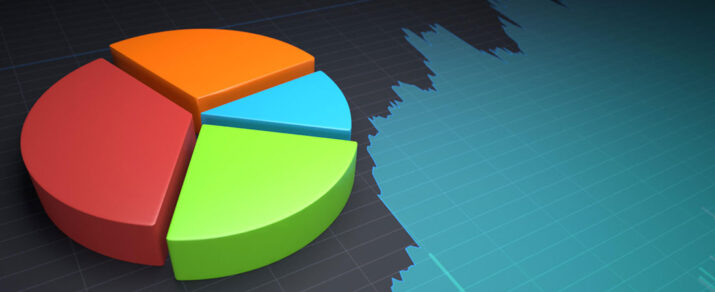 They teach varied trading methods for stocks, options, Forex, and futures, among other financial trading instruments. The courses start from the ground up, teaching investors everything from market fundamentals to market timing to trading techniques.
But, as you might imagine, this first-day sit-in session does not cover much ground. Indeed, some have criticized it as more of a marketing ploy than a trading lesson. At the same time, several people have praised this free session for the number of ideas it provides.
2) Core strategy path
The Core Strategy courses are divided into two categories: Income Solution and Wealth Solution, which distinguish traders from investors. In comparison to less aggressive and more passive mid to longer-term swing traders, intraday and actively managed trading generates higher income. The pre-requisite course has a cost of $7,700.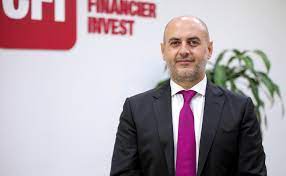 The support and resistance analysis appears to be the main emphasis of the Core Strategy session. This may seem elementary, especially to seasoned traders, but the fact is that it is designed to provide you the core abilities you will need to make it through the advanced training phase. Each set of classes eventually will polish skills and enable a novice to become successful traders.
3) Specialty Courses
After you have completed the Core Strategy, you will be ready to choose a specialized course that best suits your needs. These classes include real estate investing and asset management, as well as tax, trade, and estate planning for more conservative long-term planning.
For many students, these courses offer a highly varied method to reinforce their financial basis outside of active trading, and OTA is continually adding to them. They may also gain a deeper understanding of the stock market when they have unlimited online access.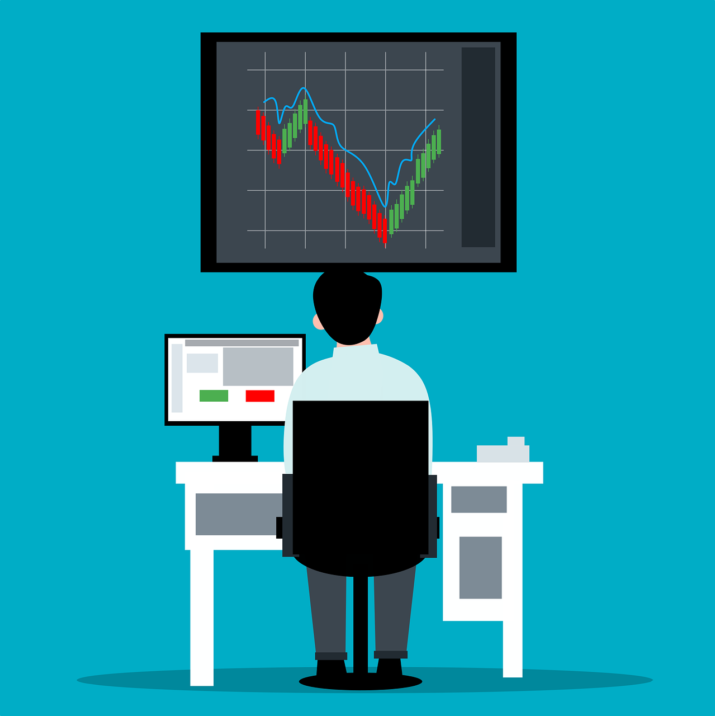 Both of these options offer a variety of courses to pick from. The most affordable course is $5,000. The Pro Trader Plus XLT course, an instance, is a $7,500 seven-day course.
4) Extended Learning Track (XLT)
This Extended Learning Track or the XLT course is a part of other courses of Online Trading Academy and has the same cost for every single one of them. Learners who complete the Core Strategy program can continue their education by enrolling in XLT courses.
These Extended Learning Track courses are a mix of live trading and interactive yet self-paced training. These asset classes help students to develop and apply concepts from the Core Strategy Course to stocks, forex, options, and futures markets.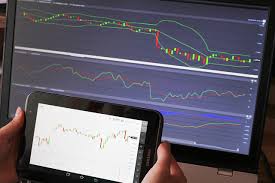 The All Asset Mastery course combines all of the knowledge and tools for the most aspiring traders and links them with other students in the Mastermind community. It will cost you at least another $13,750.
5) The Mastermind Community
After you complete your specialized course, you will be invited to join the Mastermind Community, depending on your performance. Students who finish three eligible XLT courses can also have the opportunity to join this course. It was specifically designed so that members may learn from one another and understand more about the world of trade.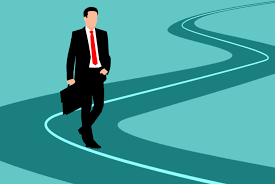 The XLT-All Asset Mastery training, Pro Picks from each XLT, Daily watch list, Market Screener, and exclusive trading chatrooms are all available to users of the Mastermind Community, as well as preferential priority access to trading academy educators.
Nevertheless, you would have to pay $25,000 for this (or $15,000 + $5,000 for each subsequent year).
Online Trading Academy Review
Online Trading Academy is home to a big and diversified trading community in addition to being a teaching platform. They are home to some of the world's most skilled tutors. They have a lengthy list of current and former pupils as well. So, if you are wanting to collaborate with a group of like-minded people in the world of trade, this is definitely something to consider.
Additionally, this trading academy boasts that their trading strategies take a 360-degree approach, which means that the studying atmosphere will be completely immersive and holistic. After completing their courses, an individual will be more confident in placing their sales pitch.
May it be a forex program, investing money, or futures program. It is highly crucial that we mention this in our Online Trading Academy review as it is the most important part of the course since traders should take greater responsibility for their judgments once they are in the stock market.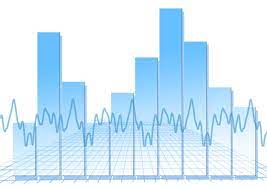 Every student interacts with a professional to discuss their specific goals and financial capabilities. The content is great, but the price is ridiculously high, especially when compared to simple investment programs like the Investors Underground and Warrior Trading. Here are some pros and cons to round up the Online Trading Academy review.
Pros
Individuals will benefit from a well-structured training program and tons of courses.
With 20 years of experience in the industry of trade
Cons
Individual case pricing might be inconsistent.
Investigations by the Federal Trade Commission.
Users have complained about unscrupulous enrollment tactics.
The Mastermind Community is not cheap.
Is There Another Trading Platform To Choose?
When considering options for your trading education, you shouldn't just stick to one. Timothy Sykes is truly your best bet when it comes to trade. You might have heard about this live trading platform, but for those who do not, we are at your service.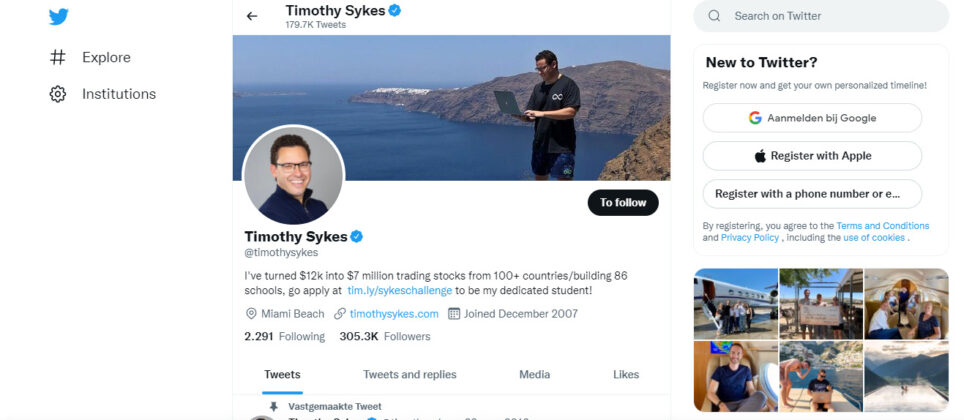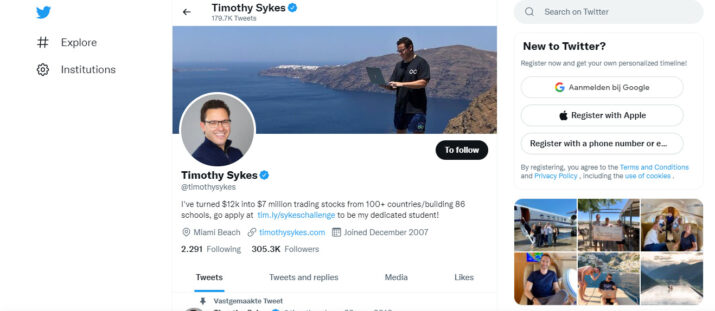 Timothy Sykes' name has become nearly synonymous with day trading on the internet. His is one of the first – if not the first – names that people just starting out in this world will come across. Whatever you think of him, he has definitely established a name for himself with his loud and showy personal brand based on promoting his rich lifestyle.
Tim Sykes established a reputation for himself by turning $12,415 in bar mitzvah money into $1.65 million by day trading penny stocks before he turned 21. Tim Sykes currently operates a trading education service as well as a discussion forum.
Tim established a name for himself in penny stocks. He has since broadened his portfolio to include various types of equities, notably earnings winners. As penny stock markets are not constantly booming, this is a long-term requirement. His method is based on technical analysis which is stock charts, but it also takes into account news events and, in particular, sponsored advertising.
Pricing for Sykes' Trading Platform
Sykes provides three subscription options and these are as follows.
Tim Alerts is the simplest service, with chatroom access, a daily stock watchlist, trade alerts, and other push notifications. Experienced traders will find it informative. However, without the instructional films available at the next level up, if you are not already familiar with the terminology and ideas of trading, it might not be as beneficial.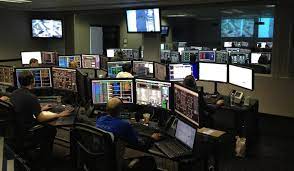 It's a fantastic choice for those who wish to have access to the trading room and get trade notifications. This service will truly help one-up your day trading skills and learn how to perform live trading. With this trading education course, you will have to pay a monthly fee of $74.95. This is a drastic drop from the cost of Online Trading Academy, making it a plus for Sykes'.
2) PennyStocking Silver
PennyStocking Silver is an excellent starting point for novice traders. This membership includes Tim's Alerts as well as weekly video courses and access to his current video lesson library of over 4,400. While it would be difficult to go through, there is enough trading advice gold to be found.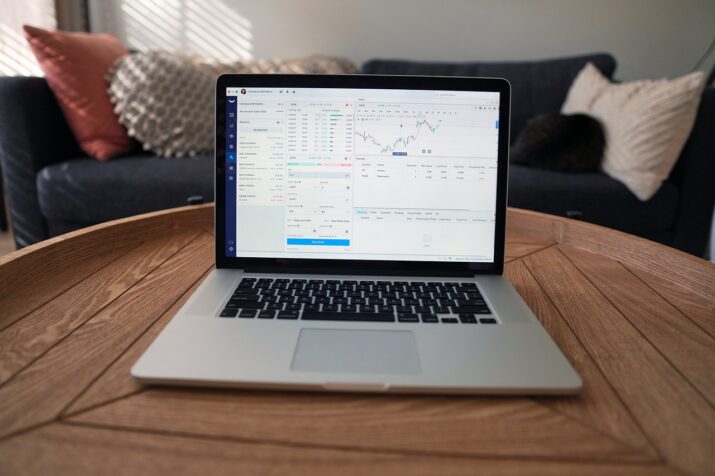 Tim's easy-to-understand explanations are ideal for beginners. Individuals just starting off or at an intermediate stage, who are still learning, with Day trading will benefit most from this membership. It will help you succeed in your journey of trading.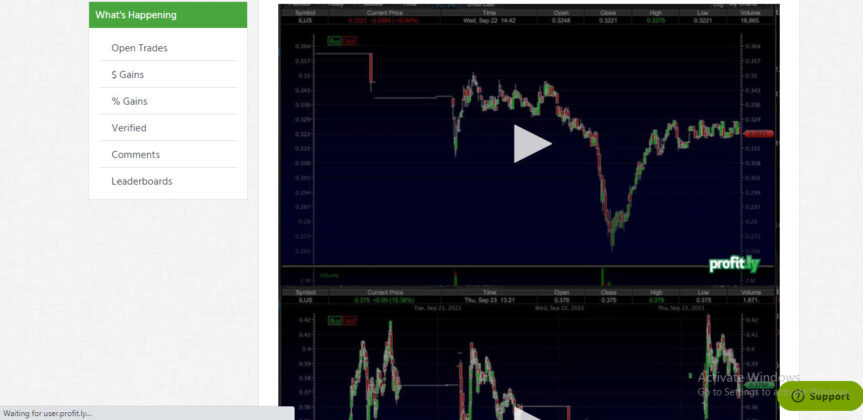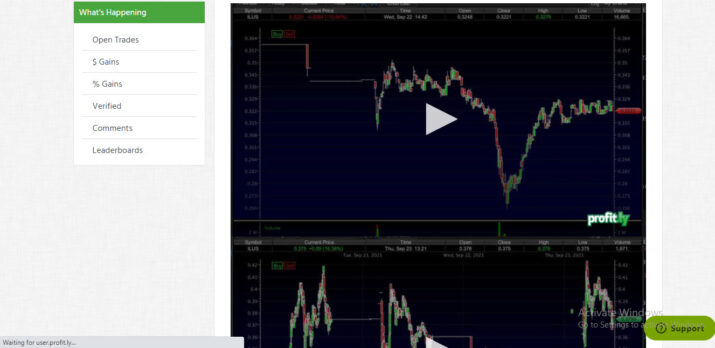 Tim's videos cover a lot of ground. From technical and fundamental analysis to trading psychology, he covers everything. Unlike Online Trading Academy, you will only have to pay $149.95 per month.
3) The Millionaire Challenge
The Millionaire Challenge is an intriguing initiative. It's the top-tier service, featuring everything from PennyStocking Silver as well as private webinars with Tim and his protégés (like Michael Goode and Tim Grittani). For $5,000 per year, you may enter the Millionaire Challenge.

When you're just starting out as a trader, $5,000 is a lot of money to spend on anything — that money might be better spent on trading. Tim has a long list of success stories and a few millionaires among his pupils. He appears to have aided a lot of individuals in making a lot of money with this motivational tactic.
However, even with its $5000 mark, it is still a lot more inexpensive than the services provided by Online Trading Academy. The Millionaire Challenge will get you into the mind of Sykes' which is far better than the course offered by their rival.
What's the Verdict For The Costs of this Course?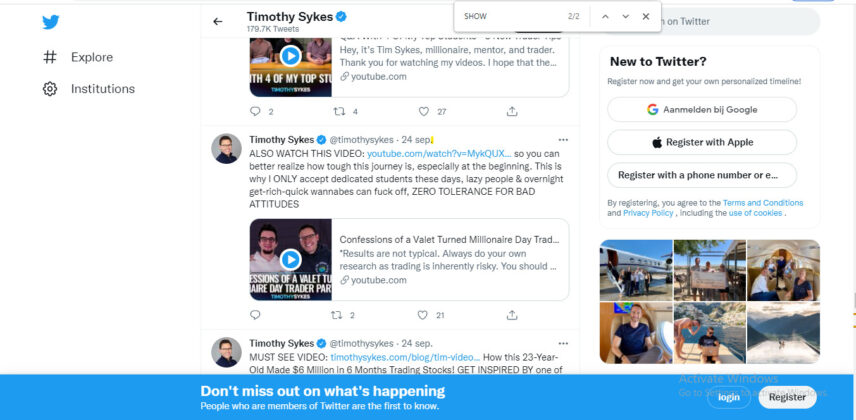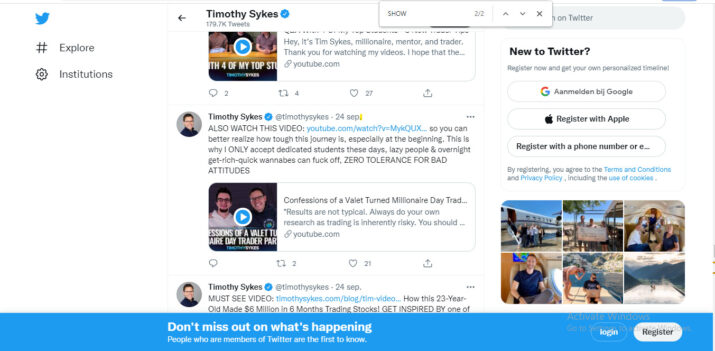 In terms of value for money, these services are slightly less expensive than Online Trading Academy while typically providing the same or higher quality education. This cost option makes Sykes' trading course one of the best options you can choose. Because Sykes' broadcasts have such a large audience, he may not need to charge as much to make a profit.
How is Sykes' Trading Program Better Than Online Training Academy?
With how much Sykes' live trading program offers, it has become the training arm of the trading floor. Not only will the students understand the value of money, but they will also dive deeper into the day trading community.
Even after putting in so many hours with Online Trading Academy, there is no guarantee whether they will be teaching students online or in their on-site classes. However, with Tim's education program, there will be no doubt considering there is only one option of him showing off with his live trading skills.
Moreover, With Sykes' education program in trades, he can teach you all the necessary steps to take to soar in the stocks, just like him. That individual attention is what future traders will not be getting with Online Trading Academy.
Additionally, Timothy has been a day trader and knows the ins and outs of the stock market. As a tutor, he can guide you through the common mistakes during his live trading classes. With this education program, traders can gain a deeper insight into the markets and their dynamic situation and get to know the world of the trade from a different perspective. As you can see in the online trading academy review above, there are some unethical enrollment scams that this service hasn't dealt with yet. This is one particular problem you will not have to face with Sykes' online trading education course.
Unlike the scrupulous and the exorbitant Online Trading Academy cost, you will not have to incur drastic cost options when you sign up. Neither do you have to participate in the program on a daily basis. Whenever an individual feels comfortable, they can join the course and understand the concepts surrounding forex, foreign exchange, futures, and investing money as a whole.
Even if you are new to the scene or have never established a brokerage account, Timothy Sykes claims that with the knowledge you get, you can position yourself among the upper percentile of traders. Sykes' online trading academy is unique in that his techniques are solely focused on penny stocks, which sets him apart from others. As opposed to Online Trading Academy's school approach, Tim's practical day trading course will serve you better.
The only advantage Online Trading Academy has over Sykes' is their asset classes which help their students succeed in their particular subject. It can help them concentrate more on the topics of day trading and make trading education a lot easier.
| RECOMMENDED TRADING COURSE | REVIEW | VISIT |
| --- | --- | --- |
| | #1 Forex, Crypto and Stocks trading course. Ranked most comprehensive by Investopedia and Best by Benzinga. Free to Try! | |
Conclusion
Considering all the accolades mentioned in the Online Trading Academy review, if there were not involved with the FTC and their issues, Sykes' day trading software would have been nothing in front of them.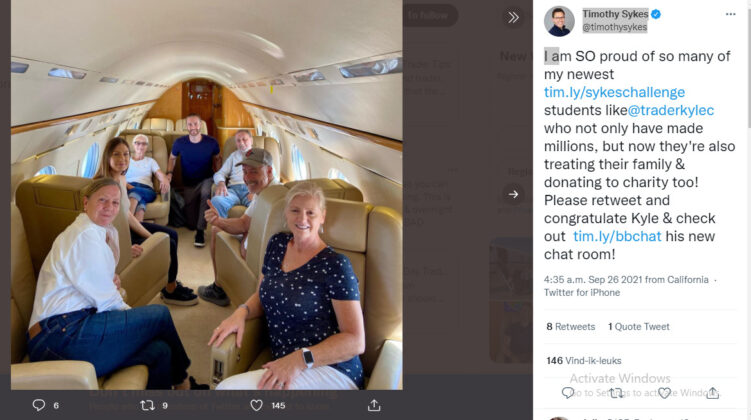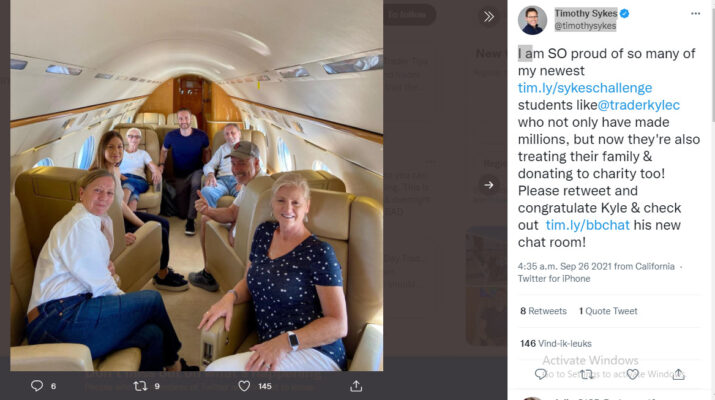 However, that is not the case. Timothy Sykes and his forum have become a beacon of trade. With its affordable prices and impeccable individualistic service, numerous people are turning their heads over to it. So, whichever one you choose, make sure to do some homework about it, and you'll be in good hands!