How To Have A Metaverse Architect Job In 2023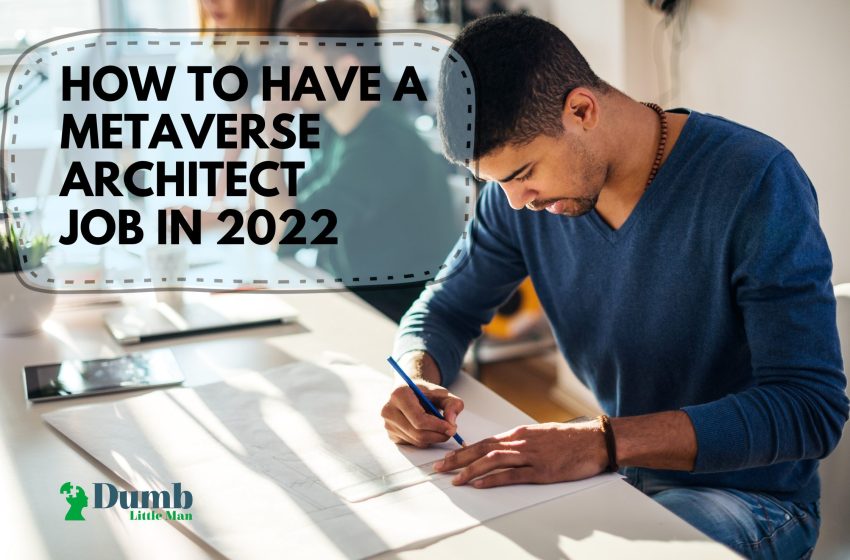 Want to jump straight to the answer? The best cryptocurrency brokers for traders are Coinbase and Binance
The #1 Crypto and Forex Trading Course is Asia Forex Mentor
Although it isn't exactly new, a lot of people only got to hear about the Metaverse or anything having to do with Meta when Facebook changed its name to Meta. Since then, Metaverse has been extremely hyped, what it means, how it will be used, who will use it, major benefits derivable, etc. The most interesting part of everything is the number of opportunities it has actually created. Opportunities that no one would have ever thought possible a few years back, like being Metaverse architects.
Metaverse architects work like real-life architects with only a few things to differentiate them, the major one being where they work. Tech gurus, property developers, and other tech enthusiasts who know the financial potential attached to this virtual world want to work in it, but how do they do this? Don't worry, everything will be answered in this quick guide we've created for you. But before then, let's have a full understanding of what the Metaverse actually is.
What Is The Metaverse, And Why Do People Love It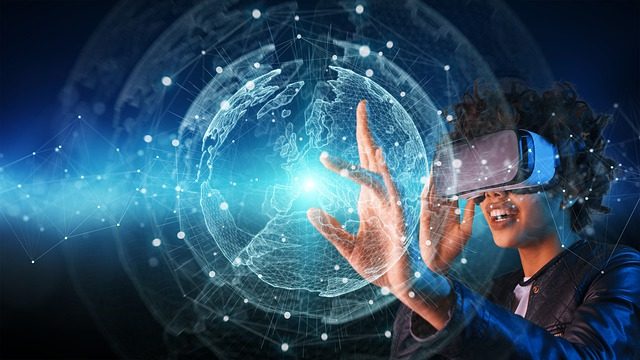 What is this Metaverse we speak of, and what is it all about? This is a question on many a lot of people's minds, and today we are here to solve it. You see, the term "Metaverse" has a very broad yet vague meaning. Some people would say it's a virtual world. Newbies may say it's a Facebook universe or Decentraland real estate project? The truth? They are all correct.
The term originated way back in 1992 in a sci-fi novel titled Snow Crash. According to Wikipedia, it has been defined by several people as a network of 3D virtual worlds that are focused on social connection. Web3, a notion for a decentralized version of the internet, has encouraged recent interest in metaverse development.
The term "metaverse" refers to a broad shift in how humans engage with technology rather than a single form of technology. When people talk about Metaverse, they may refer to virtual reality or augmented reality, mixing digital and physical world components. According to Wired, many corporations that have jumped on the metaverse bandwagon also see a new digital community where users may produce, purchase, and sell items. It's interoperable in the more idealized views of the Metaverse, allowing you to transfer virtual objects like clothes or vehicles from one platform to another.
Now the question is if Metaverse is not new, why is everyone suddenly talking about it, and why do big tech companies want to get in on this virtual world? Several factors have contributed to this happening and attracting the attention of the tech sector in recent years. One is that a few technologies that are closely related to metaverse visions have matured. There are some decent headsets on the market, including standalone wireless devices like the Quest. Another is the blockchain, a difficult-to-understand and energy-intensive technology that has enabled cryptocurrencies and NFTs. Within the Metaverse, NFTs could permit virtual items and real estate ownership.
There are already so many people and companies on Metaverse, but these are the top 10 ones developing it in 2023:
Meta
NVIDIA
Epic Games
Microsoft
Apple
Decentraland
Roblox Corporation
Unity Software
Snapchat
Amazon
Who Is A Metaverse Architect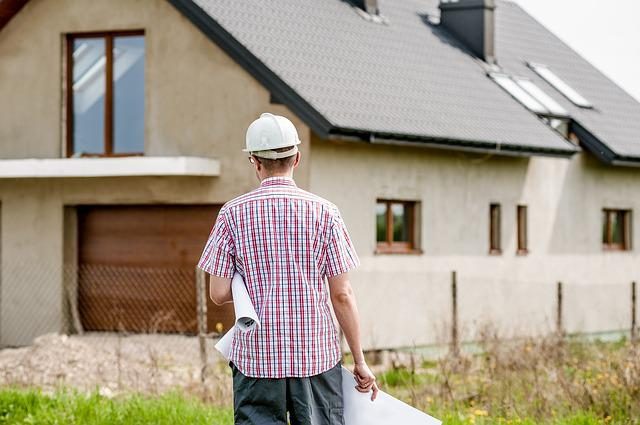 Metaverse architects are people who create and develop metaverse architecture and every sort of virtual world project in the Metaverse. They are just like traditional architects, but they don't design buildings that conform to the laws of physics. That is the main difference between them. They don't have to be concerned about issues like windows, back doors, air ventilation, gravity, weather, etc.
On the contrary, most of the buildings they design defy all the laws of gravity and physics, and why not? It's not real, after all. Think of them as game developers. However real they look, the houses in games still have some characteristics that will not be found in a real building, right? Exactly!
Metaverse architects work solely on the form, geometry, and visuals of metaverse architecture. This means that even if a structure looks absolutely tiny on the outside, it could be a full-blown 5-star hotel with 10 flights of stairs on the inside. Metaverse architects must undertake 3D modeling and incorporate professional knowledge from a variety of professions, including user interface, content design, character design, and game design. This brings us to the next question. What skills are required to work as a Metaverse architect?
What are the Needed Skillsets for a Metaverse Architect Job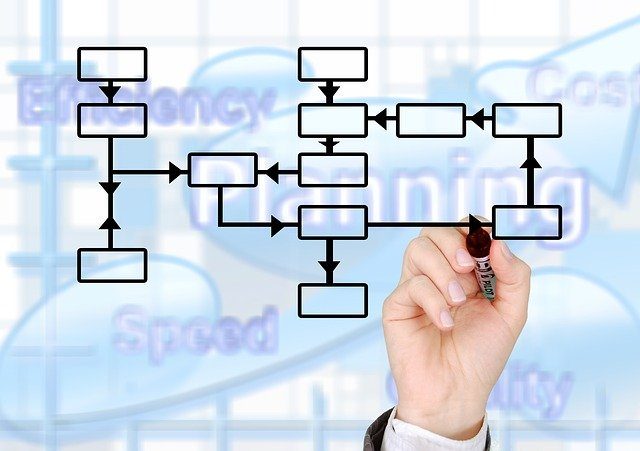 Being a Metaverse Architect is not contingent on your age, nationality, connections, skin color, gender, sexual orientation, race, or any other generalized attribute that has previously been used to limit your access to opportunities. All that is expected of you in the Metaverse is the drive, determination, skill, and a real desire to learn and improve. So what skills do you need exactly?
#1. Basic Design Skills
As with traditional architecture, you need to be really creative. This involves knowing how to do the basics, such as drawing, and generally having an eye for aesthetically pleasing things. Metaverse architects take this need up a notch. It's a fictional world; it is colorful, vibrant, and entertaining. In order to fit in, you need to be able to design eye-catching structures that will instantly draw users in.
#2. Computational Design
Computational design is a method that uses advanced computer processing to solve design challenges using a combination of algorithms and parameters. Every step of a designer's workflow is converted into computer code. This data, coupled with project-specific factors, is used to develop algorithms that generate design models or complete design studies. Design becomes a dynamic and repeatable process once the basic programming is accomplished. What does this mean? You need to learn how to code.
#3. Procedural Content Generation (PCG)
Procedural content generation (PCG) creates data algorithmically rather than manually in computers, often by combining human-generated materials and methods with computer-generated randomness and processing capacity. It's frequently utilized in video games and films to allow producers to create larger amounts of content and create games with infinite content.
#4. Artificial Intelligence
Artificial intelligence (AI) is a large subject of computer science devoted to the development of intelligent computers capable of doing tasks that would typically need human intelligence. AI can be used to train machine learning from current material to generate new content in the design environment.
Where to Learn and get Trained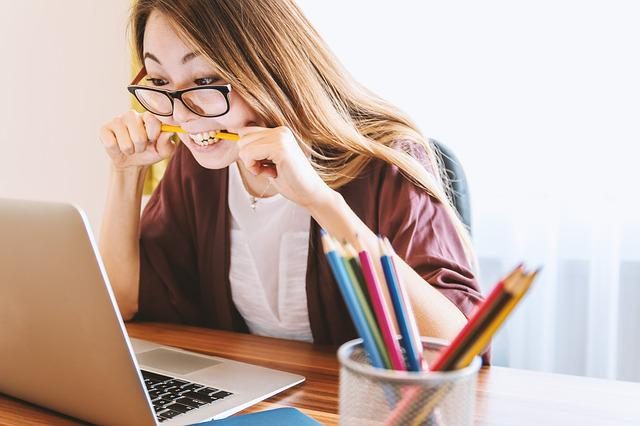 There are two ways to learn the skills you need to get a metaverse architect job in 2023. You can either self-learn or attend a school for it. Currently, almost none of the traditional universities offer a course for this or include Metaverse architecture in the regular architecture course. There are talks of it being included in the coming years, but nothing has been confirmed yet.
In the meantime, aspiring Meta architects can self-teach themselves the skill needed. Several sites offer free and paid courses, such as Coursera, Udemy, Udacity, ALX, and many more. The good news is prestigious and renowned companies like Google offer these courses, and they give certificates after you successfully complete the course.
With these certificates, you can apply to renowned Metaverse companies like Decentraland that are specifically contracted to design Metaverse buildings for other companies. You can also check YouTube. Even though the courses don't come with certificates, you will still gain a lot of value from experts.
For those who are confused about which course to learn exactly, this is a list to help you out:
UI/UX Design
Python
Artificial Intelligence
Virtual Reality
Graphic Design
Content Design, etc.
After taking these courses or during the process, you can increase your chances of employment as an aspiring metaverse architect by creating developing a series of virtual world projects. Put them in your portfolio and show them to different establishments in the metaverse like game development studios, game designers, etc.
The essence of your portfolio is to show new and recurring clients/employers that you know what you're doing and you're skilled at it. It will help you stand out in a globally competitive network of metaverse architects.
How Do You Design In This Virtual World
The design process begins with a client brief and early design work before the concept is locked in and produced, much like in real life. Although there are no engineers in the metaverse, developers are responsible for ensuring that doors open and that the design is interactive. Metaverse architects must be inventive. You don't need beds or toilets, thus the task is to invent something completely new.
Best Crypto Brokers
Broker
Best For
More Details

Earning Rewards
Read Review




securely through Coinbase website




Altcoin Trading


Read Review





securely through Binance website






Sign Up Bonuses
Read Review





securely through Crypto.com website




New Investors

Read Review




securely through Gemini website



Best Crypto and Forex Training Course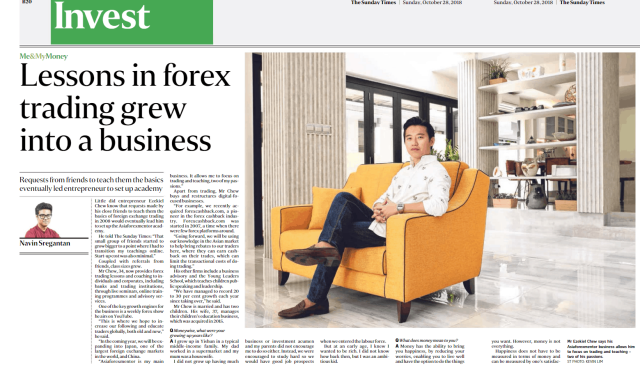 If you want to learn how to trade Forex, Asia Forex Mentor by Ezekiel Chew is the right course for you. This course is for you if you're going to learn how to trade Forex successfully. They educated DBP, the Philippines' second-largest state-owned bank with over USD13 billion in assets, and many other students worldwide.
Ezekiel Chew is a seasoned Forex trader who also serves as a coach. He's been trading the Forex market for over a decade and knows what it takes to be a profitable trader. He will share his knowledge and expertise in this course and teach you how to trade Forex like a pro.
It covers everything from the fundamentals of Forex trading to advanced tactics for making significant gains. He will also share his own trading experiences with you, allowing you to learn from his successes and disappointments.
| RECOMMENDED TRADING COURSE | REVIEW | VISIT |
| --- | --- | --- |
| | #1 Forex, Crypto and Stocks trading course. Ranked most comprehensive by Investopedia and Best by Benzinga. Free to Try! | |
Conclusion: Become a Metaverse Architect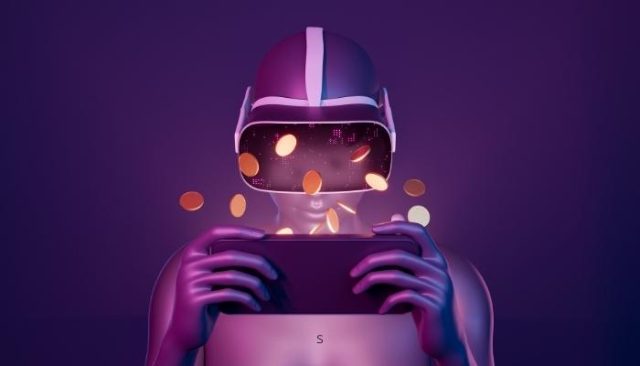 Becoming a metaverse architect has major benefits. It goes beyond simply making money. It's about giving architects the chance to unleash their creativity in a virtual world without any constraint.
Virtual architects are in high demand in the metaverse. As a matter of fact, Team Intelligence is currently hiring in this field. To master coding, comprehend how metaverse platforms work, and break away from the physical limits of real life, professionals will need to reskill.
Planning authorization is not required, and there are no planning agencies with the authority to reject projects. However, on a single 16m2 plot, you can only construct up to 20m, which grows based on how many plots you have.
The rise of virtual reality and other technologies is obvious, and their real-world applications are becoming less far-fetched in the aftermath of the pandemic.
Metaverse Architect Job FAQs
How much do clients pay for a Metaverse work?
It's no news that the housing market is booming. Some investors are spending millions of dollars on land plots that aren't in New York, San Antonio, or Beverly Hills. In actuality, the plots do not exist in the real world. Instead, they are found online in a collection of virtual worlds known as the metaverse.
Since Facebook said it was going all-in on virtual reality and changing its company name to Meta Platforms, plot prices have risen by 500 percent in the previous two months. There are regions where people congregate in the metaverse, and such areas would be far more valuable than areas where no events are taking place.
Someone reportedly showed interest and paid $450,000 to be Snoop Dogg's neighbor in Sandbox, where he is erecting a virtual edifice on a plot of land.
In Worldwide Webb Land and other metaverses, huge sums of money are spent on virtual real estate. Republic Realm, a metaverse investment corporation, paid $913,000 for a plot in Decentraland, another metaverse, in June; at the time, it was the largest deal of its kind. Six months later, the same corporation paid $4.23 million for 792 plots in Sandbox.
| RECOMMENDED TRADING COURSE | REVIEW | VISIT |
| --- | --- | --- |
| | #1 Forex, Crypto and Stocks trading course. Ranked most comprehensive by Investopedia and Best by Benzinga. Free to Try! | |
Like this Article? Subscribe to Our Feed!