Lunch Money Review: Is it the Best for Finance Tracking in 2023?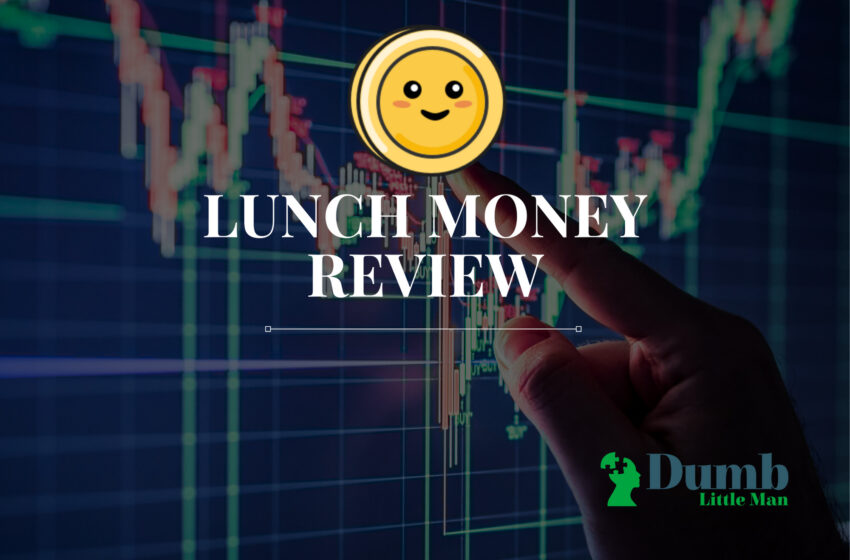 Want to jump straight to the answer? The best cryptocurrency brokers for traders are Coinbase and Gemini
The #1 Forex Trading Course is Asia Forex Mentor
Personal finance and budgeting tools are a dime a dozen. That's probably not the best choice of words, but the market is flooded with so many as it is hard to choose the right one for you. And when your bank account is running a tight ship, you'd want the absolute best.
A majority of budgeting tools make financial planning a said affair. They are too complex and notoriously complicated even when they are trying to simplify onboarding with budgeting templates. They lack a scalable architecture that's easy to customize for different applications.
Now, you could choose to get buried in a mountain of budgeting templates, or you could get real work done in the right personal finance tracking tool. If you are reading this, chances are you're looking to create a dedicated channel to sort out your everyday finances. Well, Lunch Money is a great start!
This tool helps you to move faster by organizing your financial life. Lunch Money is where portfolio tracking works. Transform the way you spend with one place to track and plan for everything you need to stay financially afloat. Now it is your moment to build a better tomorrow.
Lunch Money Review: What Is Lunch Money?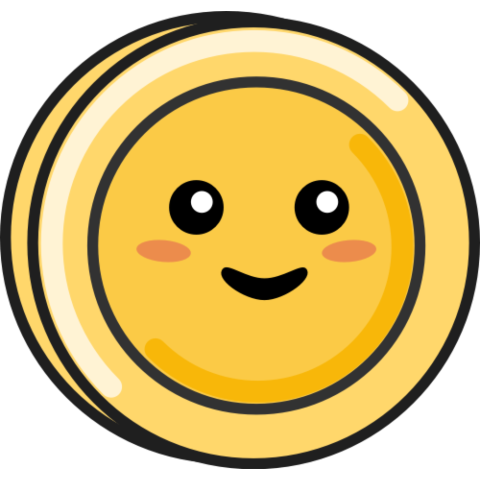 The name explains what the app does in a metaphorical way. Lunch Money has reigned as the number one crypto and person finance tracking software in the market. It easily outperforms other tracking software for ease of use, simplicity, and minimalistic user interface.
It is jam-packed full of features, yet still takes just a few minutes to get started. This financial tracking tool does everything you'd expect from budgeting software – budgeting, tracking expenses and charges, and financial reporting – and looks particularly good while doing so.
Lunch Money is the modern version of a traveler's piggy bank. It's a medium among multiple currencies with automatic currency conversions. More precisely, it is built with the globetrotter in mind. This budgeting app, simply put, is a toolbox for simple yet powerful budgeting.
All the features of Lunch Money work together so you can boost your investing. Put all your financial interest on the same page and make decisions faster by bringing all your assets into one place. Lunch Money helps you to stay organized with everything from expenses, saving to cryptocurrencies.
How does Lunch Money work?
Whether you are using Lunch Money as part of a team or flying solo, there is a lot to consider when getting started. This financial tracking tool offers seemingly endless options for customizations, so where you begin depends on what you want to get out of it.
But the process typically starts with creating an account. For this, you will need:
A valid email address
Personal details (name, address, and more)
Select your primary currency (the default currency is the United States Dollar)
Import transactions in CSV file
Credit card required for plan payments
You are just four steps away from your next gateway to financial freedom. The platform allows you to control how simple or complex you want to make your dashboard. Basically, you can segment all your transactions in any kind of way (by type, product, time of completion, etc.).
Everything from this point works to improve your financial awareness. The user can create and manage budgets by using the imported data from banks, credit and debit cards, and more. You can follow the prompts to sync your accounts under one platform.
See and track your finances from every angle. Lunch Money delivers real-time insights into the state of your finances and everything you need to take action – without going broke. That way you can spot trouble before it costs you and troubleshoot problems instantly.
Alright! so you have got a decent grasp of how this application works. You have your set up, even imported transactions, and synched accounts. It's now time to sort out the chaos, and Lunch Money offers plenty of features to help you stay on top of things.
What are the Features of Lunch Money platform?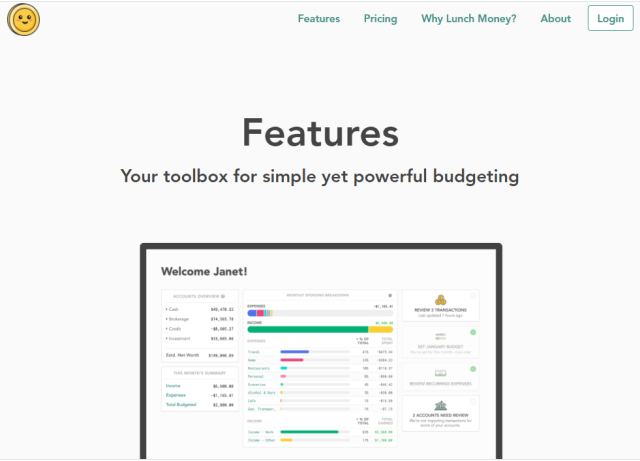 The plans are packed with the right features, based on the unique needs of each user. In case you need an upgrade, switch plans at any time by checking the growing list of add-ons. Here are some of the favorite features of Lunch Money:
Import Transactions
Net Worth Calculator
Native Multi-Currency Support
Crypto Portfolio Tracker
Transaction Utilities
Rules Engine
Budgeting
Recurring Expenses
Analytics
Stats and Trends
Collaboration
Web First
World-Class Support
Security and Data Encryption
The app does not hold back the features you need to streamline and effectively scale your financial muscle and budgeting efforts within a unified platform. Even the most basic plan allows a user to execute real-time financial tracking across multiple accounts.
You have everything you need to plan, create, manage, and execute a budget even as a team. The intuitive dashboard makes budgeting and spending easier, so your team can focus on strengthening the strategy and effective connection with the world.
The budgeting app will speed up data collection and distribution so you can focus on the key performance indicators that matter to you. That means you can make more strategic decisions and better evaluate the return on investment.
Lunch Money Pricing and Commissions?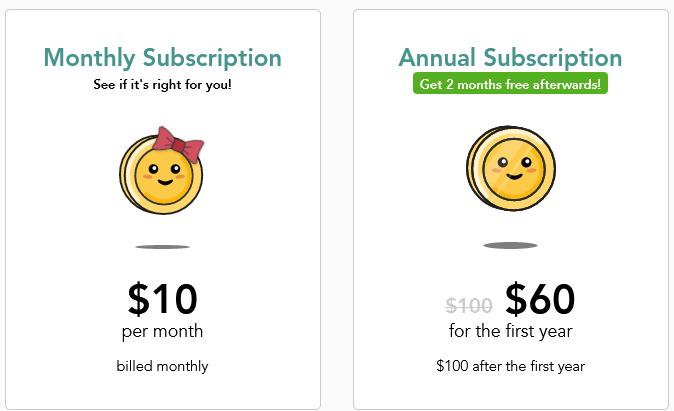 Unfortunately, Lunch Money does not include a free trial. Still, the pricing is in line with industry standards. That's ok. You can upgrade as you grow your savings. There are two pricing models to help you discover the most robust and cohesive finance tracking solution. They include:
Monthly Pricing
Annual Pricing
The monthly pricing allows a user to pay $10 per month, which is billed automatically every month. On the other hand, the annual pricing model means the user will pay $60 for the first year and $100 for the following years, billed annually.
Who is Lunch Money Best For?
Lunch Money is designed to help users measure and enhance their financial strategies. It is the best tracking tool for people who want to understand and reach their financial goals. Particularly, it's the ideal app to extract financial value while traveling.
If you are a frequent traveler, you might have begun to realize that relying on separate apps for budgeting and currency conversion is limiting. The app is designed to be a useful tool for travelers who handle multiple currencies.
People who prefer to track their finances on a desktop application can also enjoy using Lunch Money. Also, cryptocurrency investors can use the app to understand and uncover trends and gain actionable insights on the state of their portfolio directly on the app.
Lunch Money Pros and Cons
Pros
No Ads
Beautiful, intuitive user interface
High-level encryption
Cryptocurrency portfolio tracking
Collaboration with partners or teams
Cons
Available as a desktop app only not as a mobile app
No free trial
Lunch Money User Experience
The core focus appears to have been eliminating the frustrations, inefficiencies, and disconnects, which finance and budgeting tools are known for. Lunch Money is built to save the user time and money. You shouldn't have to do two clicks where you could do just one.
After all, why should you spend countless hours learning different finance tools when Lunch Money can transform into anything you want it to be? Lunch Money makes it ridiculously quick to plan and organize your finances, even between multiple currencies.
This desktop application follows a simple yet intuitive structure. In a few clicks, you can delegate planning to anyone. This way, you can collaborate to plan, track, and manage any type of transaction that flexes to your personal or team's needs.
See how every piece fits together into the puzzle. This app helps users see how expenses, savings, and investment connect in a visual-appealing way.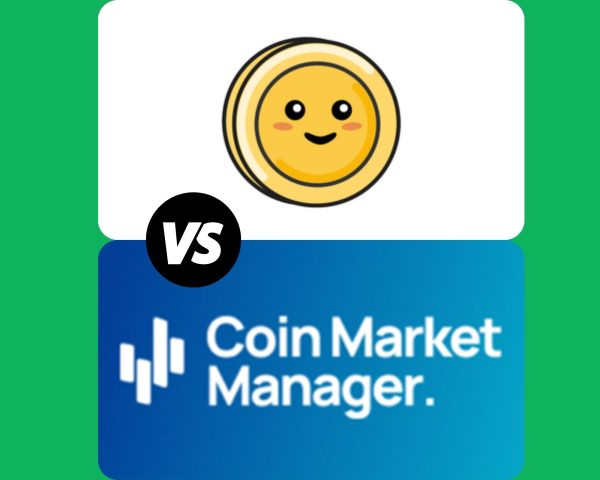 The two have a well-documented list of features and have spawned countless articles and reviews floating one as the better alternative of the other. Coin Market Manager offers features, flexibility, and simplicity to help individuals and team members keep up with their crypto holdings.
Lunch Money happens to be the simple, more flexible, agile alternative to Coin Market Manager. It offers everything Coin Market Manager has and much more. Plus, the features are user-friendly, customizable, and don't come with hidden costs.
Broker
Best For
More Details


Actionable Insights
Read Review




securely through Coin Market Manager website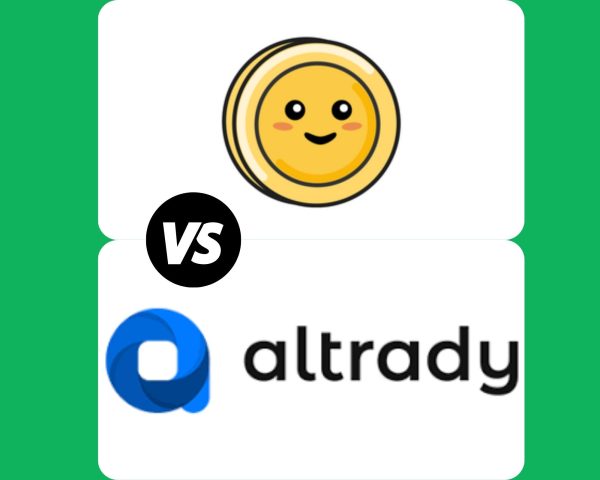 In an Olympic-style faceoff, Altrady will give Lunch Money a run for its money. Both platforms boast incredible ratings and an easy-to-understand interface. Altrady offers more features that can be customized to grow a cryptocurrency portfolio.
You can definitely save more time and money with Altrady, but you can as well work smarter across the board with Lunch Money. Unlike Altrady, it has customizable features and flexible tracking that make it easy to create the perfect work solution for any need including cryptocurrencies.
Broker
Best For
More Details


Many Exchanges
Read Review




securely through Coin Market Manager website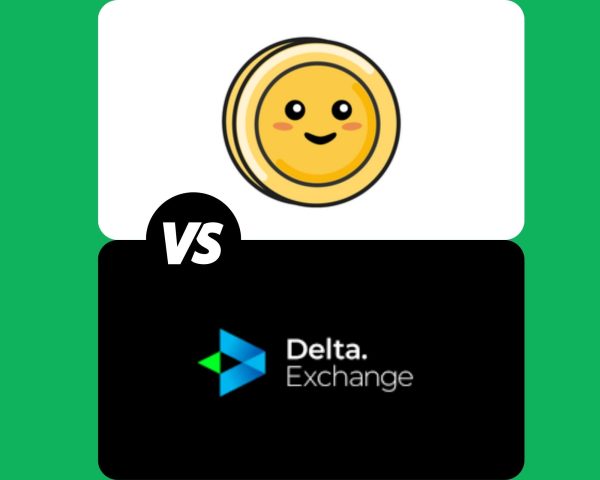 Because both are incredibly complex and expansive platforms, it is best to comb through the features of each to find the best. Delta Exchange is designed to help the user work on big ideas in the cryptocurrency market, without the busywork of budgeting.
From the small stuff to the big picture, Lunch Money helps organize finances and budgets so individuals and teams know what to do, why it matters, and how to get it done. It does not specialize; rather it helps the user stay on top of everything from one platform.
Broker
Best For
More Details


Many Exchanges
Read Review




securely through Delta Exchange website
Conclusion: Is Lunch Money really the Best for Complete Finance Tracking?
Yes. Lunch Money is the easiest way to manage finances and budgets. This desktop budgeting app gives you and your team everything you need to stay in sync, hit financial goals, and improve financial awareness. It is one of the go-to budgeting apps to map out all the details of your finances in one place.
Finance addicts have kept Lunch Money hidden from the rest of the world as the app to stand out financially. The simplified processes, reduced busywork, and clean interface keep everyone informed of your financial goals and expectations.
Besides, the team is free to run wild with ideas by collaborating with you directly on the same dashboard. Using Lunch Money means empowering yourself and your partner or team to seamlessly and efficiently plan, organize, and execute a budget from start to finish.
It is easier than ever to track cryptocurrency portfolio gains with Lunch Money. You can link to your crypto wallet to start tracking the growth of your investments. This tool will even factor in the value of your portfolio in your net worth calculation.
Lunch Money FAQs
Is Lunch Money Safe and Legit?
Yes. Lunch Money has several industry-standard security features and a community-focused program to weed out bugs and other vulnerabilities before it is too late. User data is stored on encrypted servers; therefore, all the main risks to your account are well-addressed.
All information relating to your bank accounts is never shared with other users or third parties. From passwords to personal info, Lunch Money offers simple solutions for protecting all your data. You can enable two-factor authentication settings, which means stronger security.
Is it safe to use a budgeting app?
Yes. Lunch Money offers several security-enhancing features to thwart any hacker seeking to capture personal information. This means the financial planning of a user is not revealed to any other user unless the owner of the budget determines to collaborate with others.
Users can employ a second authorization factor to make each action done on the app completely private. The app also ensures only you can access reports from different portfolios created or managed on the app, including the net worth calculator.
Is Lunch Money safe for bank account?
Yes. Lunch Money uses bank-level encryption to keep user data safe. The user can turn on more security features to stay more secure. By linking to your bank account, you can skip through the hassle of importing financial details every time.
The app is secure enough to allow the user to conveniently and securely access all financial records from one platform using just an email and password. To date, there have never been any concerns or breaches of the security of user data.
| RECOMMENDED TRADING COURSE | REVIEW | VISIT |
| --- | --- | --- |
| | #1 Forex, Crypto and Stocks trading course. Ranked most comprehensive by Investopedia and Best by Benzinga. Free to Try! | |
Like this Article? Subscribe to Our Feed!
Wilbert is an avid researcher and is deeply passionate about finance and health. When he's not working, he writes research and review articles by doing a thorough analysis on the products based on personal experience, user reviews and feedbacks from forums, quora, reddit, trustpilot amongst others.