Delta Exchange Review: Is it the Best for App Addicts in 2023?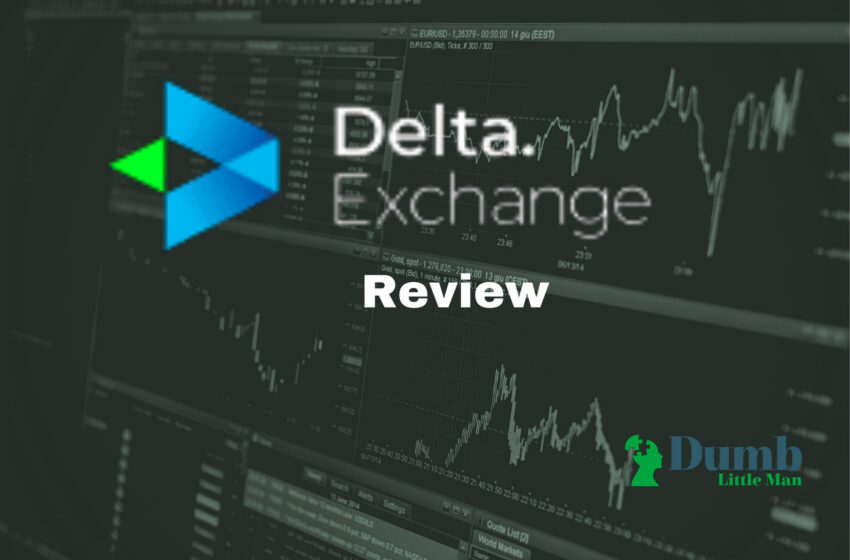 Want to jump straight to the answer? The best cryptocurrency brokers for traders are Coinbase and Gemini
The #1 Forex Trading Course is Asia Forex Mentor
The crypto derivatives market has seen immense growth over the last few years. As crypto investors continue to look for more ways to make returns from these digital assets, they have looked into derivatives as one of the best options for them. Well, not many cryptocurrency exchanges offer crypto derivatives. But don't worry, the Delta Exchange is here for you.
As one of the leading exchanges focusing purely on crypto derivatives, the Delta cryptocurrency exchange gives you the chance to trade futures, perpetual contracts, interest rate swaps, and other digital assets.
The Delta Exchange also has stake pools that give liquidity providers a chance to earn decent returns on the platform. In this delta exchange review, we will give you more details about this platform including how it works, the features it offers, and its overall pros and cons.
Delta Exchange Review: What Is Delta Exchange?
As noted above, the Delta Exchange is an exchange platform that offers investors an opportunity to trade crypto derivatives. This includes futures trading on bitcoin and other digital assets, options trading, and perpetual contracts.Delta also offers interest rate derivatives as well including swaps and others. In addition to this, you also get leveraged trading on all assets with a multiple of up to 100x.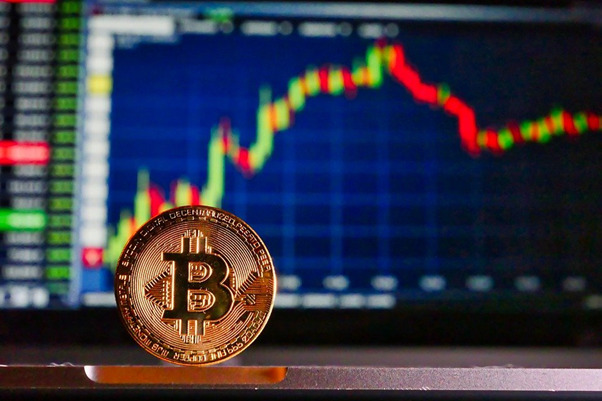 Delta is also one of the leading derivatives exchanges in the world with a modern trading platform, lower trading fees, and a wide range of investment tools to trade derivatives. Based on this delta exchange review, the trading platform currently supports bitcoin futures and futures on over 50 DeFi tokens. You can also trade altcoin futures as well as options on some of the major cryptocurrencies, including Bitcoin, Ether, Link, Litecoin, BCH, and so many others.
Some of the security measures implemented on the delta exchange are also noteworthy. In addition to reliable enterprise-grade security, Delta also stores crypto in multi-sig wallets, which are all hosted by some of the leading custody solution providers in the world, including companies like Curv and BitGo. Whether you are looking to trade bitcoin and altcoin derivatives, usdt settled futures contracts, or just buy basic attention token options, Delta will be ideal for you.
How does Delta Exchange work?
As with other crypto derivatives exchange platforms, getting started with the Delta Exchange requires a trading account. The good news is that it takes just a minute to open up an account with this provider. In fact, based on many delta exchange review posts out there, the platform does not have any strict KYC requirements.

In essence, anyone can open an account here and implement investment strategies right from the start. However, when you increase your trading volume to a certain threshold, Delta will need you to verify your identity. In fact, if you want to do bitcoin wallet transfers of more than 2BTC, you will need to verify your identity. The same applies to folks who want to do a bank transfer of the same fiat currency equivalent.
Additionally, like many traditional cryptocurrency exchanges, you will also be required to submit verification documents if your account has over 5 BTC in it. So, while Delta allows you to trade anonymously in many supported countries, the moment you start trading large volumes, then some KYC measures will be taken.
Deposit Methods on Delta
It is also important to note that after user registration, the exchange offers two main deposit methods. You can either fund your account using Bitcoin or USDT. Delta accepts bitcoin deposits from a wide range of trading wallets. As for USDT deposits, you can use global banks and other financial companies as part of your payment method.
All this is part of the registration process. Even though it may seem a bit complicated, it actually takes less than five minutes to open and verify your account, especially if you have all the required documents.
Nonetheless, once the account is approved, you will now have access to all products offered by the exchange, including crypto futures, trading BTC, perpetual swaps, and others. Please also note that according to our delta exchange review, the exchange does not have minimum deposit requirements but there are some minimum withdrawal thresholds. These thresholds often determine the withdrawal fees.
Click Here to Open an Account with Delta Exchange (Official Page)
What are the Features of Delta Exchange platform?
The delta cryptocurrency exchange offers a wide range of features. First, the platform gives you several innovative products to enjoy. From futures contracts on digital currency to other cryptocurrency derivatives, there are more ways to make money on the exchange delta, especially for experienced traders.

The platform also has very low trading fees. In fact, the taker fees, maker fees, and even the withdrawal fees charged on user funds here are way lower compared to other online platforms. Delta also has robo trading, an innovative feature that allows you to use artificial intelligence and advanced analytics to develop your trading strategies.
The crypto exchange is also known for its comprehensive security. For instance, two-factor authentication is required for sign-in. Other security measures include a comprehensive enterprise-grade multi-factor cybersecurity system and more. Also, withdrawals are screened by automated bots and manually reviewed before they are processed to ensure the integrity of the exchange.
The Delta exchange also offers a demo account that allows you to hone your trading strategies before you start investing real money. You will also enjoy robust and responsive 24/7 customer support from this provider.
The Delta exchange also has a list go goodies for new account holders who decide to join the platform. for instance, the exchange has a sign-up bonus of up to $30, 000 for all new accounts in supported countries. The bonus is used to trade and while you can still use the other payment method to add more capital to your trading account, the exchange delta ensures there is enough liquidity for you to enter and exit trades without too many hindrances.
Delta Exchange Pricing and Commissions?
As we have noted above in this delta exchange review, the trading fees charged here are quite reasonable. In fact, you won't find many derivative trading platforms in the crypto space that charge better exchange fees than Delta. well, the exchange fees charged here will normally depend on the type of asset you buy.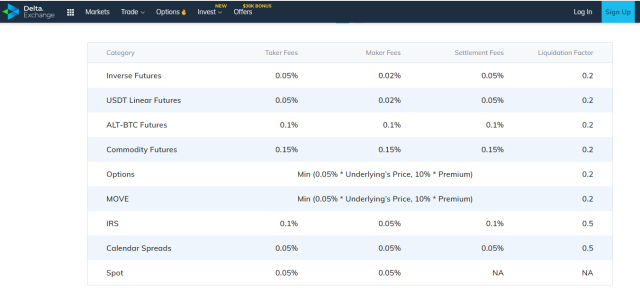 There are three main types of fees and they include maker fees, taker fees, and settlement fees. In all the derivatives available on the exchange delta, maker trading fees range from 0.02% – 0.15% of the total trading volumes. The taker exchange fees on the other hand range from 0.05% – 0.15% of the asset value. As for settlement fees, the range is between 0.05% and 0.15% of the trading value.
However, please note there is a minimum 0.5% delta exchange charge on options. Additionally, settlement fees only apply to an open futures contract. You will also be charged a withdrawal fee to transfer crypto into your trading wallet. Withdrawal fees are based on the token or digital currency you withdraw. For instance, ETH withdrawal attracts a fee of 0.005 ETH while USDT and BTC will attract 25 USDT and 0.0005 BTC respectively.
Click Here to Open an Account with Delta Exchange (Official Page)
Who is Delta Exchange Best For?
Just like traditional futures and other derivatives in the financial markets, cryptocurrency derivatives are very risky. They are characterized by high market volatility and since most people do leveraged trading, the risk of losing money is very high.
So, for this reason, the Delta exchange is probably suited for experienced traders who understand how crypto derivatives work and the risk involved. The exchange however tries to provide educational materials on how these assets work, including details about how to buy and sell perpetual contracts.
But unless you are confident enough in your knowledge about the crypto derivatives market, it would be best to leave this trading platform to investment pros. Despite this, there are a few other ways a beginner can make money when they choose delta exchange. For example, the platform has liquidity pools for staking, which should offer a decent return long term.
Delta Exchange Pros and Cons
Trading futures contracts and other derivatives on the Delta exchange has some pros and cons. Here they are:
Pros
You get some of the lowest trading fees of any derivatives exchange in the market
Offers reliable state of the art security to ensure your assets are safe
Allows a wide range of deposit methods including BTC and USDT transfers
No minimum deposit is required to open an account
Responsive and reliable 24/7 customer support is also included
You get a variety of innovative trading products to trade on the exchange
Cons
There are some liquidity challenges on some currency pairs
The educational materials offered by the exchange are not that helpful
Perpetual contracts on Bitcoin appear to be quite limited.
Delta Exchange User Experience
As one of the leading trading platforms for derivatives in the crypto space, the delta exchange offers one of the best user experiences out there. First, you get an intuitive interface that allows you to access your trades very easily.
Besides, we did not find any negative reviews on the exchange when we did the research for this delta exchange review. This shows you that there are so many folks out there who enjoy using this provider. In addition to this, the exchange also comes with superior trading technologies, including a robo trading capability that allows users to automate trading strategies using advanced analytics and artificial intelligence.
And in case you are not sure about your trading abilities, there is a demo account that should help you understand how the platform works and what to expect. we also saw a lot of positives with the customer support team here. Users can easily get in touch with a rep and get assistance anytime. However, one area that the Delta exchange should work on is the educational material. The content seems too complicated for a beginner.
There are also a few other exchange platforms that can match up to the delta exchange in several ways. However, we actually identified three main ones, and here is a breakdown of each of them: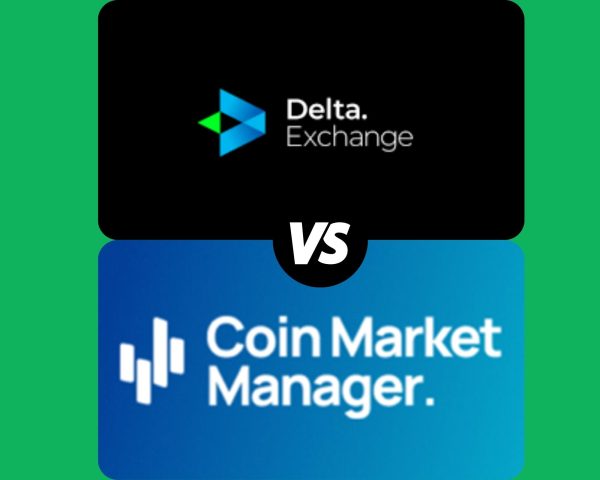 Coin Market Manager is technically not an exchange per se. It is however a journaling and analytics tool that gives crypto traders the power to track and analyze trades from anywhere. As of now, the platform has over 35, 000 users.
The good thing about Coin Market Manager is that it connects you with a huge variety of exchanges where you can buy and sell derivatives. In fact, coin manager has relationships with some of the biggest exchanges in the world. Despite this, the platform falls short of the delta exchange by virtue of the fact that it does not offer exchange services of its own.
In essence, unlike the delta exchange which has its own trading technology, this platform has to rely on third parties. This can be a huge turn-off for many users. However, for people who are comfortable with third-party exchanges, you can still use the automated journaling tools on offer here and advanced analytics to become a better crypto trader.
Click Here to Open an Account with Delta Exchange (Official Page)
>>Read more About Coin Market Manager: Is it the Best for Actionable Insights?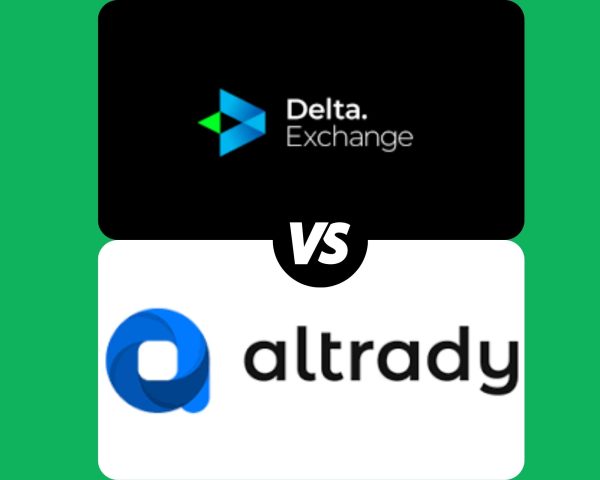 Altrady is also not an exchange on its own. However, it is an innovative crypto trading software that gives users access to multiple exchanges on a real-time basis. This makes it the perfect choice for versatile crypto investors who want to try out various trading technologies and platforms.
Altrady also has several other features of note. First, you get advanced analytics tools that allow you to manage and analyze your portfolio of assets with ease. The software also gives you real-time price alerts to help you take advantage of market movements if and when they happen.
However, just like Coin Market Manager, the software still relies on third-party exchanges. This means that it does not have control of what happens in those exchanges and this can be risky. As for the delta exchange, everything is handled and managed by the company. For this reason, you at least know who you are dealing with.
Click Here to Open an Account with Delta Exchange (Official Page)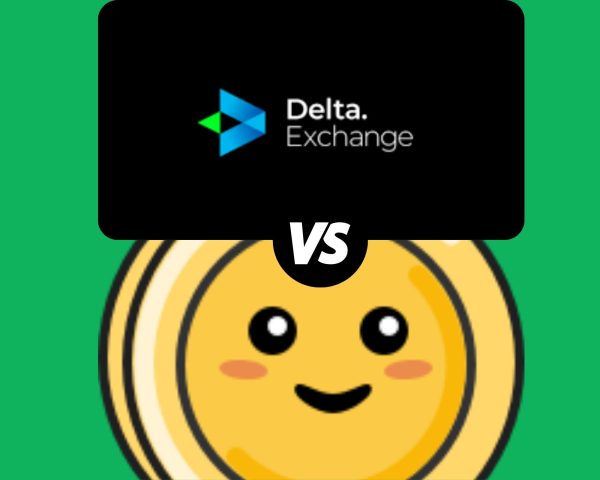 Lunch Money is also a crypto tracking app that allows you to manage your portfolio on the go. The app also gives you the chance to integrate other assets into the mix. So, in essence, it is more of a portfolio tracking app that is compatible with a wide range of assets.
Lunch Money is also so easy to use and comes with an innovative net worth calculator for people who want to know where they stand on the wealth ladder. The app can also be linked to some of the biggest cryptocurrency exchanges in the world. However, the data analytics tools offered here are nowhere near the delta exchange.
And just like the two products above, Lunch Money also relies on third-party exchanges. Besides, if you are just looking for a pure crypto exchange for trading derivatives, you would be better off choosing a real exchange instead of an app that acts as a gateway to third-party exchanges.
Click Here to Open an Account with Delta Exchange (Official Page)
Choose Asia Forex Mentor for Your Forex and Crypto Trading Success
If you have a keen interest in establishing a successful career in forex trading and aspire to achieve substantial financial gains, Asia Forex Mentor stands as the optimal choice for the best forex, stock, and crypto trading course. Ezekiel Chew, renowned as the visionary behind trading institutions and banks, is the driving force behind Asia Forex Mentor. On a personal note, Ezekiel consistently achieves seven-figure trades, a distinction that truly sets him apart from other educators in the field. Here are the compelling reasons that underpin our recommendation:

Comprehensive Curriculum: Asia Forex Mentor offers an all-encompassing educational program that covers stock, crypto, and forex trading. This well-structured curriculum equips aspiring traders with the knowledge and skills necessary to excel in these diverse markets.

Proven Track Record: The credibility of Asia Forex Mentor is firmly established through its impressive track record of producing consistently profitable traders across various market sectors. This achievement serves as a testament to the effectiveness of their training methodologies and mentorship.

Expert Mentors: At Asia Forex Mentor, students benefit from the guidance and insights of experienced mentors who have demonstrated remarkable success in stock, crypto, and forex trading. These mentors provide personalized support, enabling students to navigate the intricacies of each market with confidence.

Supportive Community: Joining Asia Forex Mentor brings access to a supportive community of like-minded traders pursuing success in the stock, crypto, and forex markets. This community fosters collaboration, idea-sharing, and peer learning, enhancing the overall learning experience.

Emphasis on Discipline and Psychology: Success in trading necessitates a strong mindset and disciplined approach. Asia Forex Mentor provides crucial psychological training to help traders manage emotions, handle stress, and make rational decisions during trading.

Constant Updates and Resources: The financial markets are dynamic, and Asia Forex Mentor ensures that students remain up-to-date with the latest trends, strategies, and market insights. Continuous access to valuable resources keeps traders ahead of the curve.

Success Stories: Asia Forex Mentor takes pride in a multitude of success stories where students have transformed their trading careers and achieved financial independence through their comprehensive forex, stock, and crypto trading education.

In summary, Asia Forex Mentor emerges as the premier choice for those seeking the best forex, stock, and crypto trading course to carve a rewarding career and achieve financial prosperity. Through its comprehensive curriculum, experienced mentors, practical approach, and supportive community, Asia Forex Mentor provides the necessary tools and guidance to mold aspiring traders into accomplished professionals across diverse financial markets.
Conclusion: Is Delta Exchange really the Best for App Addicts?
Based on this delta exchange review, there is no doubt that the delta platform is an ideal place for people who want to profit from derivatives in the crypto world. With a state-of-the-art platform, superior technology, and a wide range of innovative trading products, this exchange gives experienced traders a way to diversify their crypto portfolio in a huge way.
Delta also offers leveraged trading accounts of up to 100x, something that should help maximize your returns even on small movements in the market. In addition to this, there are high levels of security, good customer support, and excellent reviews from previous users. The trading fees should also be a huge plus for people who trade on Delta. In fact, you won't find many crypto exchanges that offer such low exchange fees today.
But even with all these amazing benefits, there are some shortcomings to note. For example, perpetual contracts on bitcoin are a bit limited here. Additionally, the exchange should do better in offering more comprehensive educational content for new users. But other than that, this is a good trading platform for derivatives and should be perfect for you.
Delta Exchange FAQs
Is Delta Exchange Safe and Legit?
Yes, based on our delta exchange review, this is one of the safest places to buy futures and other derivatives at a predetermined price. Yes, these assets are a bit risky and require some experience before you start trading. But with the right investment advice, you can trade derivatives on the delta exchange with ease.
Is Delta Exchange regulated?
Just like many crypto trading exchanges, the delta exchange is not regulated by anyone. It operates more like a decentralized entity to ensure the trading platform is free of interference. Although you will need identity verification when you use certain deposit methods, the delta exchange does not report to any regulatory body.
What is a futures trading example?
Futures are speculative financial instruments that give you the right to buy an asset at a predetermined price within a specified time frame. The best example of a futures contract is an option. You can also buy commodity futures, stock index futures, and precious metal futures as well. And now thanks to the delta exchange, you can also get crypto futures as part of your investment.
| RECOMMENDED TRADING COURSE | REVIEW | VISIT |
| --- | --- | --- |
| | #1 Forex, Crypto and Stocks trading course. Ranked most comprehensive by Investopedia and Best by Benzinga. Free to Try! | |
Like this Article? Subscribe to Our Feed!
Wilbert is an avid researcher and is deeply passionate about finance and health. When he's not working, he writes research and review articles by doing a thorough analysis on the products based on personal experience, user reviews and feedbacks from forums, quora, reddit, trustpilot amongst others.