Coin Market Manager Review: Is it the Best for Actionable Insights?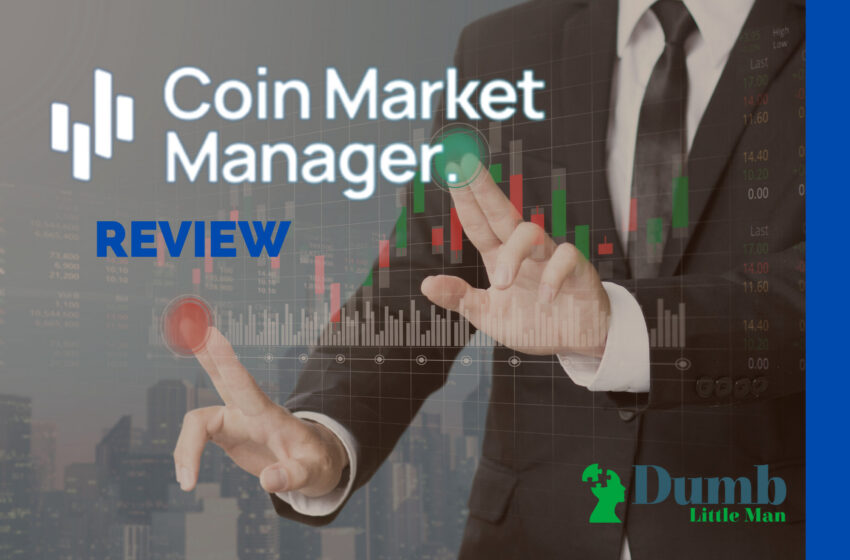 Want to jump straight to the answer? The best Stock Brokers are Tradestation and Tradier
The #1 Stocks and Forex Trading Course is Asia Forex Mentor
Have you heard about Coin Market Manager CMM? It's an innovative crypto portfolio management platform with effective auto-sync trading data and options with real-time price movements. The platform includes high-grade crypto accounting for active traders who focus more on profitability and results.
Coin Market Manager CMM offers in-depth, personalized trading analysis options with complete trading performance and history. It offers users their own personal verification page for better strategies with effectiveness and reliability. Sounds good, right?
Besides this, it's a crypto portfolio tracker, trading journal, latest analytics generated particularly for crypto traders. It's an innovative solution for enhancing the BTC stack allowing the users tracking storage and live tracking features with an analytics tool. The platform also includes premium automatic synchronization services with API and dashboard features as the common exchanges.
Coin Market Manager CMM aids the traders in two different methods. It will save time, making it an automated tool. Furthermore, the options offer in-depth trade analytics while focusing more on surface-level and different options, making it excellent for active derivative traders and ICO investments. Let's take a detailed look!
Coin Market Manager Review: What Is Coin Market Manager?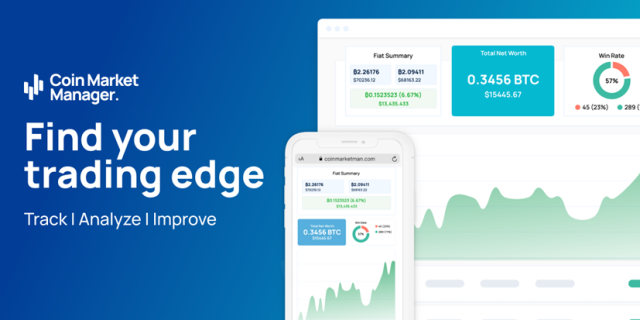 Before heading towards the details, let us tell you what a coin market manager is. It's an all-in-one accounting solution for crypto trading as it focuses on increasing the BTC stack.
It offers different volatile market options for accurate portfolio accounting and personal verification. You can watch the crypto wealth with its innovative dashboard for better reliability.
Moreover, this automated trading journal is an excellent tool to keep track of all profits, losses, and portfolio trackers with effortless to use platforms. The coin market manager CMM offers casual and pro traders smart and innovative crypto trading software that aids in taking the investment to the next level within the Global infrastructure.
Once the trader starts trading, you can keep track of the crypto investment. Moreover, tracking the performance and results will help you find the more profitable trades for traders, allowing you to make the adjustments effortless.
Besides this, the chances are far more effective and will keep the assets within different places such as hardware wallets, exchange wallets, crypto portfolio market value, and many others. No one wants to lose track of these funds, as these are the most desirable crypto assets you achieve.
The cryptocurrencies provide institutional-grade tools to monitor live account data and manage broad crypto investment and portfolio managers, making it best for any active trader.
It offers sync exchanges and trading decisions with responsible research and serverless developer tools for better functioning. It can automatically import more transaction data entries with significant exchanges to provide the best crypto trading services.
How does Coin Market Manager work?
Don't you desire to get the entire benefits of CMM? For instance, you must have entire knowledge about how the platform works.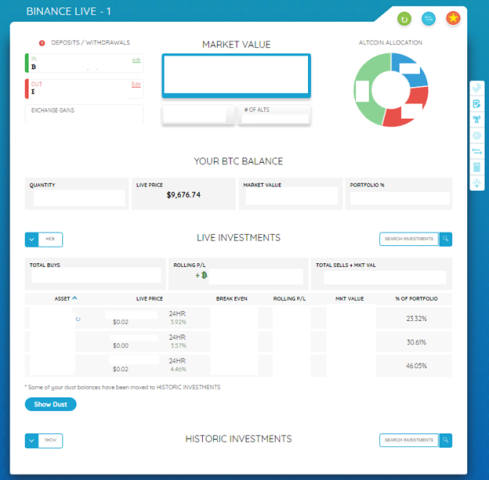 Generally, only the registered users will get different products and services CMM offers. You can find the details on the website menu that requires a username, email, and password.
Besides this, it's essential to agree on all terms and conditions before submitting the form. It will also provide you with an email confirmation as you need to enroll in a seven-day free trial.
Click Here to Open an Account with Coin Market Manager (Official Page)
What are the Features of Coin Market Manager platform?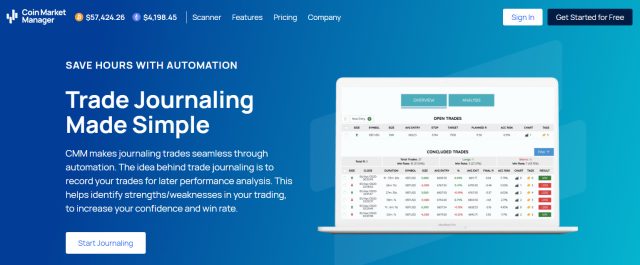 Let's take a look at the features!
Auto-sync trades
The plus point of using Coin Market Manager is that it offers you the ability to import trades effectively from different exchanges with a single click while helping you to monitor the prices in one place.
Track multiple cryptocurrencies and altcoins
It's time to save trading opportunities. With this platform, you can visualize the market in real-time. The plus point is that it helps users to keep an eye on Crypto/FIAT pairs within different exchanges on the list. You can easily monitor the worth-connected exchanges on the wallet to grow.
Get a clear overview of your crypto investment.
There is no need to log in to any exchange to monitor the cryptocurrency. That's because Coin Market Manager enables traders to visualize the portfolio on the screen. It will allow you to get a clearer and effective overview of the balance, profit, loss, or sharing of coins you hold within USD and Bitcoin.
Keep your personal investment journal.
The Coin Market Manager makes the process effortless to keep the investment journey innovative. It's essential to generate notes by adding links to different charts while including description tags within the trades.
You can use the journal and learn from your mistakes while identifying ideal things for you. You can create and enhance the investment strategy on the crypto investing journey.
Customer support
Let's consider the customer support features! The option includes excellent customer service to make an inquiry and consider the support for more help. You can do this task by filling out the contact page inquiries or sending an email to our account.
Advanced analytics
Another innovative feature is advanced analytics. It includes advanced, in-depth analytics to aid the traders in making beneficial trading decisions and enhancing their trading habits. You will also get exclusive reports such as TAG, trade duration, and side reports for effectiveness.
When traders use excessive risk, it will send you a warning message regarding the potential losses. Therefore, the advanced features help traders know what's right and wrong in trading.
Eаѕе of Uѕе
Let's talk about the ease of use features! It includes a web interface that's effective to use while allowing the trader to import trades instantly. You can manage all the holding and trades with a mobile device. But wait! There is no mobile app included within this platform.
Affiliate program
CMM includes effective live exchange positions for portfolio trackers with different crypto prices and adds coin balances. The advanced analytics and affiliate program allow users to get spending shares created by people.
You can also get a link to invite others to join the platform while receiving additional income. Do you know inviting 50 people can help you get 10% income? The amount increases by 15% for almost 200 referrals and 20% for more than 200.
Coin Market Manager Pricing and Commissions?
Coin MM manager is best for crypto enthusiasts who want to get advanced platform functionality helping you to register the account while getting a seven-billed annually free version.
You can set price alerts with these options and purchase one of the most reliable plans to use the platform for different services and products. The following plans are included: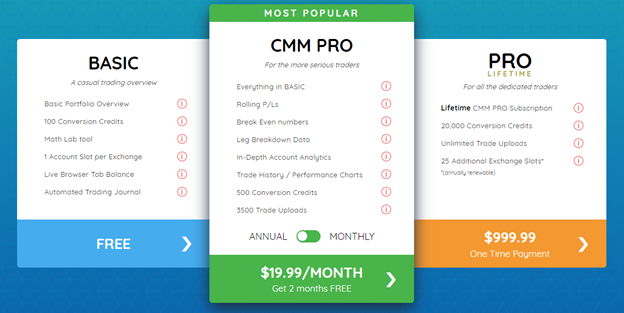 Basic plans
The basic plan is free with a casual trading option. The package includes:
An effective basic portfolio overview.
Math lab tool.
Trade journal.
Alive and durable browser with tab balance.
Slot per exchange.
Price refresh features for better reliability.
Pro plan
The plan is specifically designed for serious traders, and it costs $49.99 per month when paying monthly and $41.66 per month once paying annually. The option includes basic break-even stats, in-depth account analytics, trade history, unlimited credits, trade uploads, trading journal, verification pages, and performance charts.
Enterprise Plan
Lastly, we have the enterprise plan that will cost $59.99 per month if you choose a monthly package and $49.99 per month on purchasing an annual package. What does it include? You will get the entire features discussed in both plans with additional CSV reports and different downloads. The plus point is that it will provide you with 20 additional exchange account slots.
Click Here to Open an Account with Coin Market Manager (Official Page)
Who is Coin Market Manager Best For?
Who will find CMM as the most accessible opportunity? With effective, insightful tracking and platform, the features include options to get the maximum advantage. It is ideal for Investors who want to find real-time balances with the overall account PNL option while monitoring different exchange balances and fiat currencies.
Furthermore, it includes the availability to get Bitmex positions in a single place with the latest trading history to offer in-depth insights. It offers different trade ranges with visualization performance and account analytics to win profitable trading times. The balance chart history per asset makes it ideal for different crypto enthusiasts.
Coin Market Manager Pros and Cons
Pros
Ensures real-time market value
High-grade trade tracking
Full trade history view
Aids in viewing the entire positions in one place
Cons
Lacks mobile app
Limited supported exchanges
Coin Market Manager User Experience
Coin Market Manager is highly user-friendly as it can enhance trade management and helps users to get a collection of features. The options promote an automatic trade import feature with an ability to enhance trade imports using open keys. It allows you to choose from already linked exchanges and pull active or closed data within new journals with a few clicks.
Coin Market Manager will help users track the overall profits and exchanges with losses in Bitcoin and fiat watchlist. You will get an account for the entire deposits and withdrawals through different real-time balances.
You can use the conversion credits to get the price of your favorite crypto within the actual transaction date. CMM can also convert each transaction to help users know about the right FIAT value within the execution date. That'sThat's effective for traders to monitor the accurate profits and loss.
What'sWhat's more? The professionals can analyze the performance charts with different statistics depending on the specific trade ranges. It offers unlimited trade uploads, manual trade journal options, live browser tab balance, and other features for more serious traders. You can hover the positions within the chart to get access to different details.
You can access the entire history and click on each trade to expand while looking for the order execution and history. It also allows you to view the total fees from each trade within a total trade duration.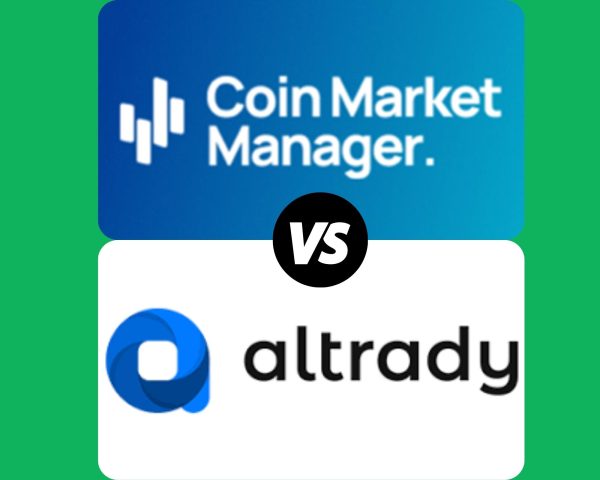 Let's compare Coin Market Manager to Altrady! Coin manager is undoubtedly an automated journaling tool for traders with actionable analytics to help enhance decision-making. However, Altrady is an effortless choice for someone looking for an all-in-one platform to help traders monitor and trader markets while managing access to different exchanges.
Coin manager allows real-time market stats and different values, whereas Altrady is a high-grade trading terminal allowing the traders to sell and buy multiple currencies. Besides this, coin market manager that helps you view the latest trade history compared to Altrady that includes a broad range of customization tools compared to
Coin manager offers journaling tools and effectiveness to others than Altrady, connecting 20,000 cryptocurrencies within the world. It'sIt's effective for professional traders looking for efficient platforms with multiple exchanges available.
Click Here to Open an Account with Coin Market Manager (Official Page)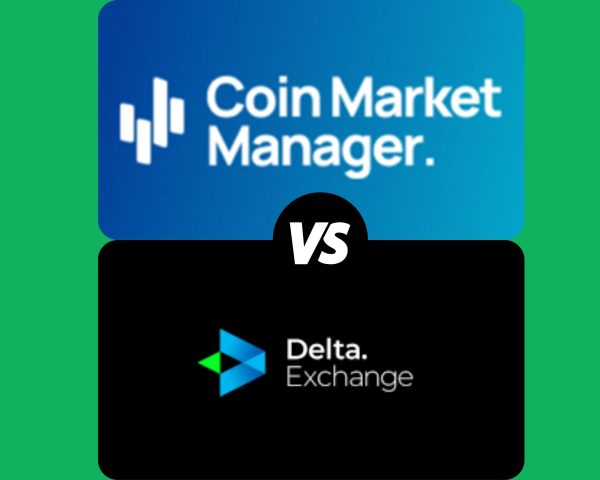 Another comparison is between the coin market manager and Delta Exchange, designed to offer exclusive services. Coin market manager is a perfect choice for enthusiasts who want to buy and sell multiple exchanges with the app. You can utilize the portfolio manager to take a look at the assets growth with multiple exchange wallets. In contrast, Delta exchange is a platform that specializes in Altcoin futures and different contracts.
It'sIt's an innovative platform designed to offer a simplified way mainly for trading derivatives. Moreover, the Coin manager provides customers with different customization tools, whereas Delta exchanges offer different markets to invest in. The Coin manager is for investors searching for a single platform to manage their investments. However, Delta exchanges provide users a trading wallet with a particular wallet address to support the investors.
Click Here to Open an Account with Coin Market Manager (Official Page)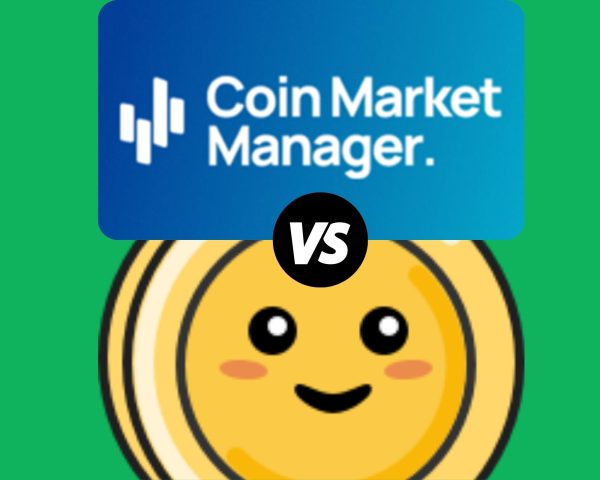 Lastly, let us compare the Coin manager with Lunch money. Coin Manager is ideal for advanced traders with highly diversified holders and options. In contrast, Lunch money is both for fiat and crypto money with different options to get the maximum advantage.
Coin Manager enables traders to manage different cryptocurrency assets throughout Binance, Coinbase, and other exchanges than Lunch money that offers services to track and manage the cryptocurrencies in the form of cash and investment accounts. Furthermore, Coin Manager features interactive trading order types, charting tools, and a heavy-duty portfolio for real-time alerts.
However, Lunch money is only a web-based option that doesn't support iOS or Android. It only supports the major cryptocurrencies worldwide.
Click Here to Open an Account with Coin Market Manager (Official Page)
Choose Asia Forex Mentor for Your Forex and Stocks Trading Success
If you have a keen interest in establishing a successful career in forex trading and aspire to achieve substantial financial gains, Asia Forex Mentor stands as the optimal choice for the best forex, stock, and crypto trading course. Ezekiel Chew, renowned as the visionary behind trading institutions and banks, is the driving force behind Asia Forex Mentor. On a personal note, Ezekiel consistently achieves seven-figure trades, a distinction that truly sets him apart from other educators in the field. Here are the compelling reasons that underpin our recommendation:

Comprehensive Curriculum: Asia Forex Mentor offers an all-encompassing educational program that covers stock, crypto, and forex trading. This well-structured curriculum equips aspiring traders with the knowledge and skills necessary to excel in these diverse markets.

Proven Track Record: The credibility of Asia Forex Mentor is firmly established through its impressive track record of producing consistently profitable traders across various market sectors. This achievement serves as a testament to the effectiveness of their training methodologies and mentorship.

Expert Mentors: At Asia Forex Mentor, students benefit from the guidance and insights of experienced mentors who have demonstrated remarkable success in stock, crypto, and forex trading. These mentors provide personalized support, enabling students to navigate the intricacies of each market with confidence.

Supportive Community: Joining Asia Forex Mentor brings access to a supportive community of like-minded traders pursuing success in the stock, crypto, and forex markets. This community fosters collaboration, idea-sharing, and peer learning, enhancing the overall learning experience.

Emphasis on Discipline and Psychology: Success in trading necessitates a strong mindset and disciplined approach. Asia Forex Mentor provides crucial psychological training to help traders manage emotions, handle stress, and make rational decisions during trading.

Constant Updates and Resources: The financial markets are dynamic, and Asia Forex Mentor ensures that students remain up-to-date with the latest trends, strategies, and market insights. Continuous access to valuable resources keeps traders ahead of the curve.

Success Stories: Asia Forex Mentor takes pride in a multitude of success stories where students have transformed their trading careers and achieved financial independence through their comprehensive forex, stock, and crypto trading education.

In summary, Asia Forex Mentor emerges as the premier choice for those seeking the best forex, stock, and crypto trading course to carve a rewarding career and achieve financial prosperity. Through its comprehensive curriculum, experienced mentors, practical approach, and supportive community, Asia Forex Mentor provides the necessary tools and guidance to mold aspiring traders into accomplished professionals across diverse financial markets.
Conclusion: Is Coin Market Manager really the Best for Actionable Insights?
The Coin Market Manager is a legal company that offers multiple solutions to check your crypt investments. Suppose you have never tracked your investments or have used a spreadsheet to track your trades, then now it's time to think strategically. With the help of this crypto portfolio trade journal, you can sharpen your investment arsenal.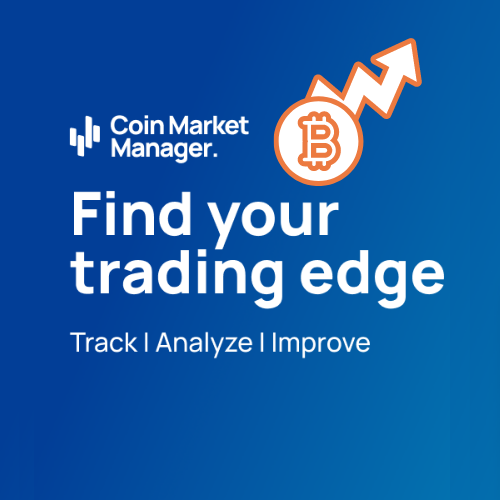 CMM is one of the leading analytics software and automated journal for crypto traders. It starts by helping you to gain access to the services, tools, and resources to become a good trader entirely.
Coin Market Manager allows all the users to start with a seven-day free trial that offers access to enjoy all the features. You can subscribe to many other packages for a better user experience and the latest features. When the CCM is unlocked, you can enjoy lifetime free access to every feature that the platform offers.
The platform provides a wide range of educational sources, but the FAQ and blog section offers answers and insight to the most common questions. The coin market manager lets users get a leading automated journaling within the crypto space for the entire crypto portfolio.
The platform offers a vast collection of educational resources, but its blog and FAQ sections can provide quick insight and answers to your most-asked questions. The crypto portfolio tracking involves crypto investments with efficiency.
Coin Market Manager FAQs
Is Coin Market Manager Safe and Legit?
The Coin Manager is considered a helpful tool for traders, so judging its security and legitimacy is not a good choice. Even if you have ever shared your personal information on this platform, you don't have to worry. The platform has great data protection that will keep your information confidential and secure.
CMM is an advanced tool for traders that provides them with good results without too much effort. It was manufactured to save the trader's time and lower the risks involved when generating high profits.
What do Crypto Traders do?
Cryptocurrency trading consists of speculation on the price movements through the CFD trading account or exchange to buy and sell the underlying coins.
Cryptocurrency markets are not centralized or issued by any central authority like a government. Rather they work by a long network of computers. Although buying and selling cryptocurrency is possible through exchanges and can be stored in wallets.
Does Coin Market Manager have an app?
The Coin Market Manager does not give any phone app, but it negotiates that with an easy-to-use phone version of the platform. You can check your whole trading history, sync all the trade data, monitor your trading stats, and control your complete crypto portfolio through the mobile.
| RECOMMENDED TRADING COURSE | REVIEW | VISIT |
| --- | --- | --- |
| | #1 Forex, Crypto and Stocks trading course. Ranked most comprehensive by Investopedia and Best by Benzinga. Free to Try! | |
Like this Article? Subscribe to Our Feed!
Wilbert is an avid researcher and is deeply passionate about finance and health. When he's not working, he writes research and review articles by doing a thorough analysis on the products based on personal experience, user reviews and feedbacks from forums, quora, reddit, trustpilot amongst others.