Kriptomat Review: Is it Best for Crypto Newbies?
Do you know that buying $1000 worth of bitcoin in 2015 would have made you more than $200000 in 2018? Within three years, you would have made a 200 times profit on your initial investment, which would probably make it the most profitable investment of your entire life. Nevertheless, it is never too late to start investing, and you can still enjoy significant profits. Cryptocurrency started in 2010, but it wasn't until 2014 that the infrastructure started to shape up.
The currency came into the public eye in 2015 after several tech stores started accepting crypto funds in exchange for fiat currencies. Then, in 2021, the most popular cryptocurrency- bitcoin- hit its ever highest by rising to a value of more than $61000. It was possibly the time when investors started pouring in their money to the cryptocurrency exchanges. With time, Etherium and dogecoin also came to light and attracted great investors.
Despite its massive popularity, there are still various new investors who aren't sure where to start. They are confused whether getting into the industry is a good idea or should they stick to the more traditional forms of investment. One of the main reasons behind their reluctance is the lack of knowledge about crypto exchanges and whether they are safe for their hard-earned money. Do you think the same?
Well, if the answer is 'Yes,' then you don't need to look any further. In this blog, we are going to take you through a kriptomat review; it is a popular crypto exchange that describes itself as an ideal choice for new investors. We will talk about the history of Kripomat, its pros & cons, trading fees, and where it stands amongst its competitors.
Kriptomat Review: What Is Kriptomat?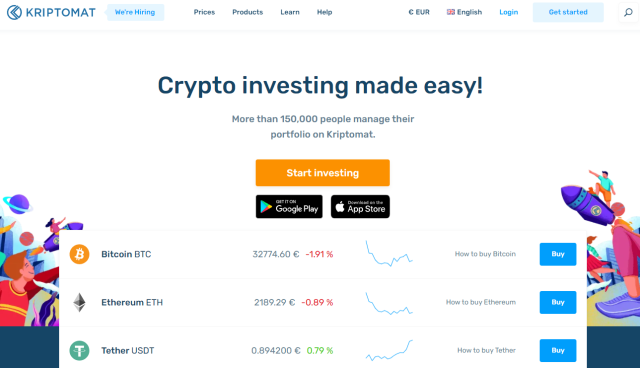 We believe everybody, everywhere deserves the freedom, fairness, and fulfillment that crypto provides'- Kriptomat. The slogan to provide an easy exchange platform that can help new investors make the most of their investment has been the core of kriptomat's offerings. It has focused highly on providing a one-stop shop for all your crypto trades. The company focuses on ensuring that your kriptomat account is safe and secure from any breaches or thefts.
Kriptomat is an EU-based crypto exchange that was launched in 2018 by Srdjan Mahmutovich; he has been working as a digital market expert and formed a marketing company that employed more than 50 employees. After his success in the digital market world, he decided to divert his interest to digital currencies and their trading. The company consists of top professionals from Slovenia who have worked in multiple cryptocurrency exchanges before joining it.
The focus of the crypto exchange has been to ensure that new investors get an easy pathway to trade and store their digital assets in a controlled environment, mainly cryptocurrencies. Kriptomat is signed up with general data protection regulation in the EU region and the financial intelligence unit in Slovenia, making it a highly reliable broker.
Also, it has integrations with multiple banks, allowing its users to deposit and withdraw funds directly from their bank account. To add to user safety, the Kriptomat digital wallet is built on offline cold wallet storage that ensures user funds' safety in case of a cyber-attack or threat.
How does Kriptomat work?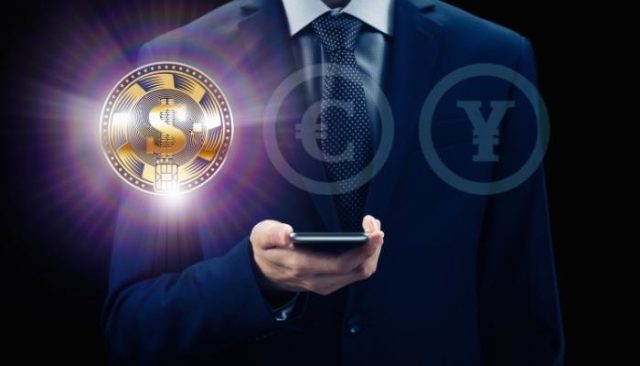 Since the latest regulations introduced on crypto exchanges, there have been increased physical security measures that ensure customers' rights are protected under the law. Hence, Kriptomat has introduced several standardized regulations for personal and business accounts. The legislation mainly aims to ensure that money laundering and counter-terrorism financing can be prevented.
Similarly, there are several measures to ensure the trader's identity is accurate. Despite all these additional regulations, the account opening process at kriptomat stays pretty simple. As of 2022, Kriptomat offers two types of accounts that aim at businesses and individuals. Both of these accounts have similar features and requirements, but the business account may take a little more time to form.
The cryptocurrency exchange describes that to ensure network security, a business account is made in the owner's name. Nevertheless, an owner can have separate personal and business accounts. The procedure to open a business account would require you to sign up for a personal account first, and once it's done, you can fill out a form to process your request for the business account.
As kriptomat aims at new investors, the procedure to sign up is simple and doesn't require much detail. It takes you through five simple steps where you would need to provide general information for your account. Kriptomat allows you to leave your application half-completed and complete it later by logging in using your Google or kriptomat ID and password.
It takes about a week for your account to get direct market access after the details have been verified. Your email would receive the credentials to the trading platform, and you can log in to research, analyze or trade.
Nevertheless, you don't need to worry about the leakage of email logins. The private keys are supplied by a multi-signature authenticator that keeps your data encrypted. Also, strict operational procedures safeguard your investment. Even if you lose your password, you can still recover without any considerable loss. Let's talk about some of Kriptomat's features.
What are the Features of the Kriptomat platform?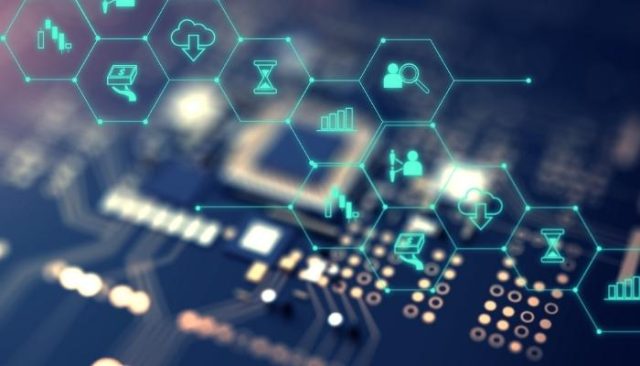 Extensive educational resources: New crypto investors are often naive to the digital world, and the biggest obstacle is a lack of understanding of the crypto market. Kriptomat has paid special importance to ensure that the investors know the market and its signal. Most educational blogs are free for all; thus, you can analyze their efficacy by streaming to the website.
Nevertheless, you can enjoy exclusive information about buy and sell signals once you have signed up. The resources are detailed to help you start trading on the kriptomat exchange platform.
Wide range of cryptocurrencies: With the rise and popularity of bitcoin and ethereum, there are several other cryptocurrencies that have stayed away from the public eye. Nevertheless, some of these currencies come with massive potential due to their applicability and are potential bargains in the current market. Kripto allows you to buy a wide range of crypto assets through its centralized exchanges, so you can make the best deal without missing out.
Mobile app and web trading platform: In the current market, good deals are never missed, and if you can't trade at the right time, you will never be able to repeat the same profit; hence, it is essential to make the right deal at the right time. The Kriptomat mobile app comes with a user-intuitive interface that allows you to trade shares, research currency's performance, and read the news.
Nevertheless, the web platform comes with advanced trading features that enable you to study and analyze cryptocurrencies independently. Of course, you can use both platforms to exchange cryptocurrencies.
Customer service and security: Any internet market is vulnerable to cyber-attacks. For an exchange to work correctly, the customer's investment must be safeguarded at all costs. Kriptomat provides reputable encryption mechanisms that ensure all your trades are double-verified before being executed. The secure coding principles used for cloud storage also come in handy in the protection of user wallets.
Over time, Kriptomat's customer service has improved massively and has become an important reason behind its popularity. Unlike most traders, Kriptomat's customer support team can be reached without any considerable hardship, and your queries are answered within a time frame.
Kriptomat Pricing and Plan?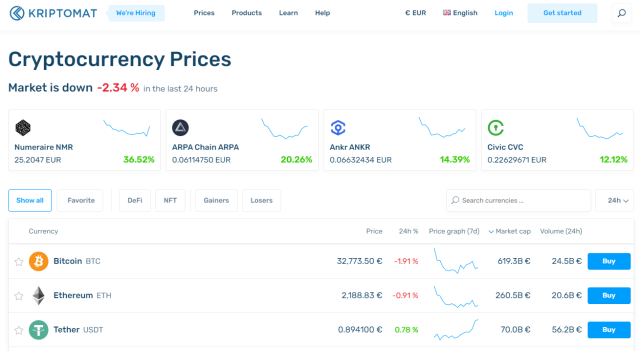 Multiple fees are included in Kriptomat's pricing procedure, which depends on your account types and choices. You will be charged a deposit fee for all other modes except SEPA for depositing your funds. Based on your mode of transfer, the fees can be as low as 2.89% or as high as 5.55% of your deposit fees.
The minimum deposit requirement for your wallet is $35, out of which $30 can be used for trading. The trading fees of kriptomat are fairly similar to most other US-based exchanges. For most currencies, the trader is charged 1.45% of trade value or 1.45 euro, whichever is more. There are various offers that reduce the overall fee based on your account type.
Kriptomat also charges a withdrawal fee based on your coin type. It is relatively unusual as most other brokers would charge based on trade value. Nevertheless, the proportion of coins charged is reasonable and won't be bothersome in the long run. FOr instance, withdrawing bitcoin into your wallet as dollars would mean a deduction of 0.000625 bitcoin. In the case of ethereum, the proportion increases to 0.00625 for each transaction.
Who is Kriptomat Best For?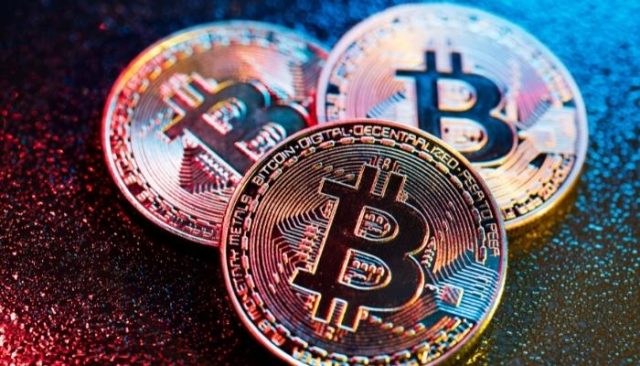 Kriptomat is a diverse platform for various kinds of crypto investors. The range of advanced trading features allows it to be effective for active traders, while the range of educational resources and seamless portfolio management makes it an excellent option for infrequent traders. A standout quality of Kriptomat is its security options which means that your capital is in safe hands.
Multiple trading platforms are another perk that will come in handy for most traders, and the commendable support adds icing to the cake. However, there are certain limitations that reduce the efficacy of the platform for active traders. For instance, a trader isn't allowed to withdraw more than $20000 within a day or over $200000 in a month. It hinders the liquidity of traders trading with extensive capital.
Nevertheless, it is a remarkable choice for new investors mainly because of its research tools and financial advice. Once you open an account with Kriptomat, the crypto exchange will provide you with exclusive news about the market. The research and news section on the website platforms is also good at gaining insight into growing cryptocurrencies.
A popular perk for new investors will be low Kriptomat fees; as we talked about above, the pricing structure for the cryptocurrency exchange is reasonably low, allowing you to retain most of your profits.
Kriptomat Pros and Cons
Pros
Multiple trading platforms
A secure and safe exchange mechanism
A low price point for new investors
Remarkable customer support
Regulated exchange in EU
Cons
Withdrawal fees may be bothering for active traders
Withdrawal fee limits affect liquidity and diversification
Kriptomat User Experience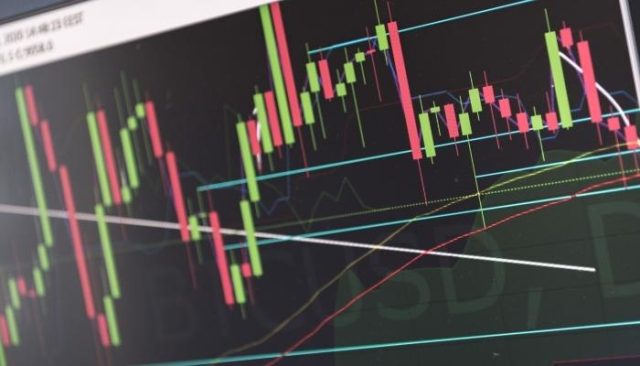 Kriptomat is widely popular amongst investors for its ease of use. From setting the account to withdrawing money, the entire procedure is straightforward and doesn't involve any shady principles. It is also commended for its mobile app. Users love the sophisticated interface and clutter-free display of the app; however, some believe that the app can be upgraded with several research options without compromising its efficiency.
The two-factor authentication before the trade is another highlighted feature with mixed emotions amongst customers. Some of them believe that authentication provides a valuable tool to ensure that no unwanted transaction takes place. In contrast, others argue that it makes the process tedious. Also, weaker connections can lead to several problems in the authorization process that can prevent users from selling cryptocurrencies just when they want.
Kriptomat customers also appreciate the trading fees and other pricing structures of the crypto exchange. Despite its wide range of educational resources and improved customer support, Kriptomat exchanges charge competitive market rates similar to other government-regulated exchanges. Still, users are often confused and upset regarding the crypto withdrawal procedure and highlight the complexity of knowing the actual price of a transaction. They believe as trading fees are charged in cryptocurrency, it is hard to evaluate if a deal is profitable or not.
Kriptomat vs. Competitors
1. Kriptomat vs. Binance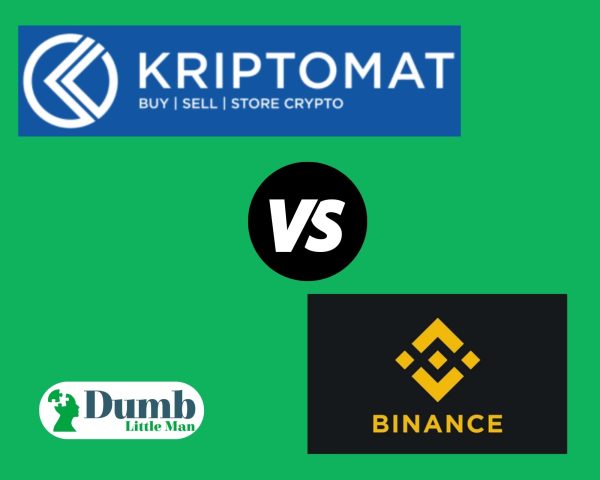 Binance is considered to be the biggest crypto exchange in the world. Its trading platforms are filled with technical tools and research instruments that enrich the users' trading experience. With access to more than 365 cryptocurrencies, it has the most comprehensive crypto range that allows users to make the best deals without compromising their profits. The latest updates have also come with improved educational resources that not only contain an in-depth analysis of crypto markets but it also has details about NFTs investment.
Nevertheless, there are a few problems with binance, starting from its restriction in the United States. Due to its large audience, binance is spread worldwide, and it often gets hard to comply with varying regulations in different countries. Hence, binance has been caught for involvement in illegal activities that have led to its ban from certain countries. Similarly, its range of tools isn't often effective for margin trading. Users have usually found contradicting remarks on these tools.
2. Kriptomat vs Coinbase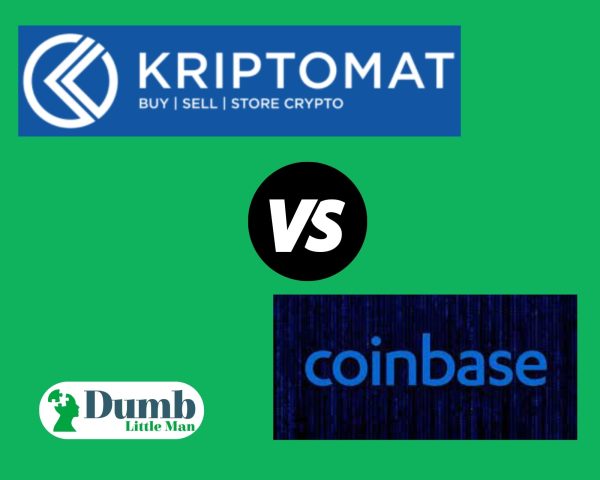 With more than 73 million customers and 255 billion worth of assets, coinbase is easily one of the most popular brokers in the world. It allows its users to trade in more than 100 different cryptocurrencies. The wide range of educational resources and straightforward trading platforms are a perk for new investors to start in their investing journey. Nevertheless, crypto-earning opportunities are a perk that has attracted active traders too.
Nevertheless, the pricing strategy of coinbase has often been subject to debate. While it is simple in its explanation, the rates charged are often higher and lead to reduced profits. In comparison, Kriptomat offers a simple low pricing strategy to help traders retain most of their earnings. Also, access to a wide range of cryptocurrency options is another perk that outscores coinbase.
3. Kriptomat vs. Kraken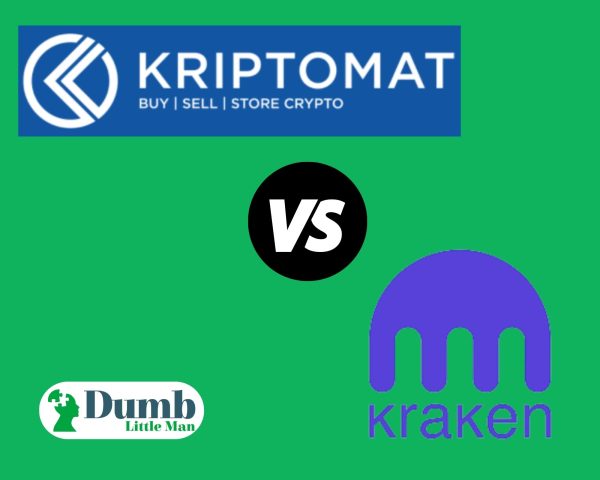 Kraken is one of the first cryptocurrency exchanges and was formed in 2011 in San Francisco. Over time, it has amassed a customer base of more than 30 million, spread in more than 185 countries. The crypto exchange offers multiple trading platforms for investors based on their level of skill and understanding. New investors can use the main platform, while more trained investors can sign up for other platforms.
However, there are a few problems that make Kraken an unwise choice, especially for new investors. Last year, Kraken users lost several million in hacks and cyber attempts. The company claims to have solved the loopholes, but the users are still concerned regarding its future. Similarly, the trading fees of Kraken can be a hard pill to digest for new investors, as the prices are often high for regular accounts.
On the other hand, Kriptomat is an established crypto exchange that allows users to trade in secured environments. Its compliance with regulations has also made it stable to cyber frauds and hacks. Offline cloud storage is another perk that helps investors keep their money safe, and even if the account is hacked, most of their investment can be retained.
4. Kriptomat vs. Robinhood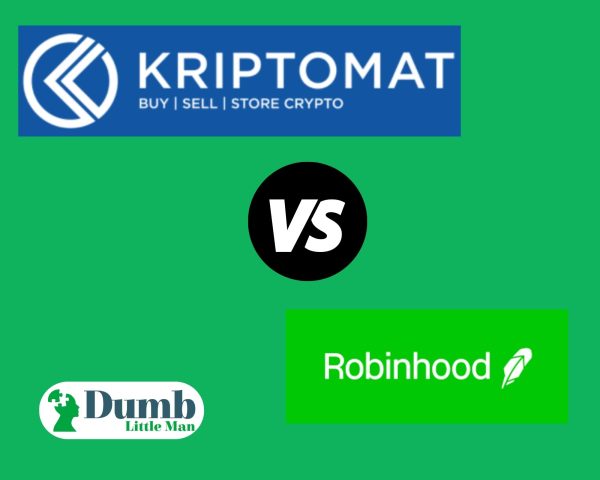 As the name suggests, Robinhood gained popularity due to its pricing policies based on helping humble investors. The company started a disruption in the market when it became the first to eliminate trading fees on the exchange of crypto, efts, and other commodities. The crypto exchange has a clutter-free interface for trading that has been highly admired by its users. Despite the presence of most technical features, the platform maintains a smooth and sophisticated display that helps make good deals.
However, over time, the popularity of Robinhood has taken a hit, and it's mainly because its standout trait was neutralized as multiple other exchanges reduced their commission charges. It is fair to say that Robinhood has lost a fair bit of its audience due to the low pricing strategy of its competitors.
Another reason that has hindered the growth of Robinhood is the lack of applicability for new investors. Robinhood's creators have not thought about novice investors before creating the app. The lack of educational resources and financial advice means that investors will have to resort to expensive external education.
On the other hand, Kriptomat has always been clear in its aim of helping crypto investors by providing the freedom and flexibility of making trades without seeking external help. The crypto exchange has extensive educational resources that provide much-needed insights into multiple cryptocurrencies.
Also, the customer support team is a commendable feature that helps new investors ease their journey. The latest updates of kriptomat have allowed easier communication with the team using the mobile app, which ensures that the queries are answered as quickly as possible.
Conclusion: Is Kriptomat the Best for Crypto Newbies?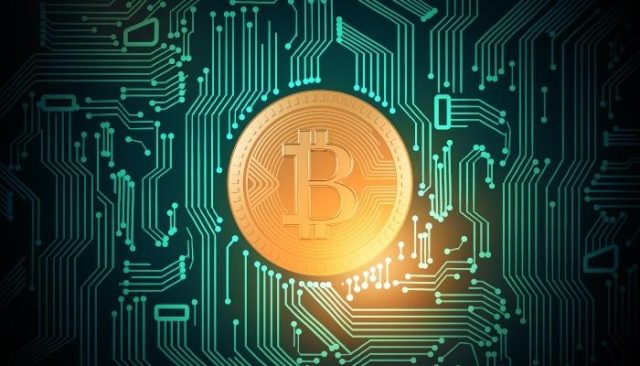 After discussing every aspect of the Kriptomat exchange, it is fair to say that it is one of the best, if not the best, crypto exchanges for newbies. Its extensive range of educational resources supported by the ease of setting up an account and transferring deposits makes it an ideal choice for novice investors. The bank transfer deposits and withdrawals are another perk that can help newbies settle in the modern investing world.
Also, offline cold storage is another perk that would come in handy in protecting investors' wallets. Having said that, the cons of Kriptomat may be problematic once the portfolio grows, and the company should focus on reevaluating its withdrawal limits. It will also be a good boost if it could add futures and mutual fund trading into its system to broaden its audience.
We have finally come to the end of the blog; I hope it will help you learn more about the crypto exchange you aim to start with. Crypto exchanges have been on the rise since the crypto boom in 2018. The latest craze of NFTs is also a reason behind its late surge in demand.
If you are looking to invest in crypto, you must ensure that you gain the required knowledge by accurate resources to succeed with your investment. Otherwise, crypto markets aren't very generous, and escaping with profit just based on your luck isn't possible each time.
Kriptomat FAQs
Is Kriptomat Safe and Legit?
It is one of the most common questions amongst new investors. They are concerned about whether the firm would be able to return their investment. Every time we buy something on the internet, there is a chance that the opposite party may try to scam us, and that's one of the reasons behind suspicion in online exchanges. In the case of Kriptomat, you can be sure about its reliability. The crypto exchange has been serving customers for about a decade now. It has faced little if any, problems in money withdrawal.
Kriptomat is also registered with general data protection regulation in the EU and financial intelligence unit in Slovenia, which also speaks about its reliability. Overall, it has been a popular broker amongst new investors, and as per its users, they have faced no problems regarding security.
Is Kriptomat regulated?
As I said above, kriptomat is a highly reliable broker, and its reliability can be judged by its recognition from multiple financial institutions. In the EU, the leading financial regulation body recognizes and regulates kriptomat as a digital asset brokerage. During its early days, it was regulated by the Slovenian regulation body for its practices.
To add to user security, Kriptomat is integrated with various banks that allow its users to transfer from or to their bank accounts. The latest regulation for the crypto exchange ensures that money laundering and counter-terrorism financing can be restricted while keeping user safety intact.
Where is Kriptomat based?
Kriptomat started its operation as a crypto trader from Slovenia in 2011. Within time, it has spread to the entire Europe and America. The website claims that kriptomat has served more than 10 million customers from more than 100 different countries. The goal of the website has always been to ease the process for crypto enthusiasts and help them make quick profits. The Kriptomat team is based mainly in Slovenia. It consists of various crypto and tech-savvy technicians that have had the experience of working in famous firms in the crypto world.