4 Steps On How To Sell NFT in 2023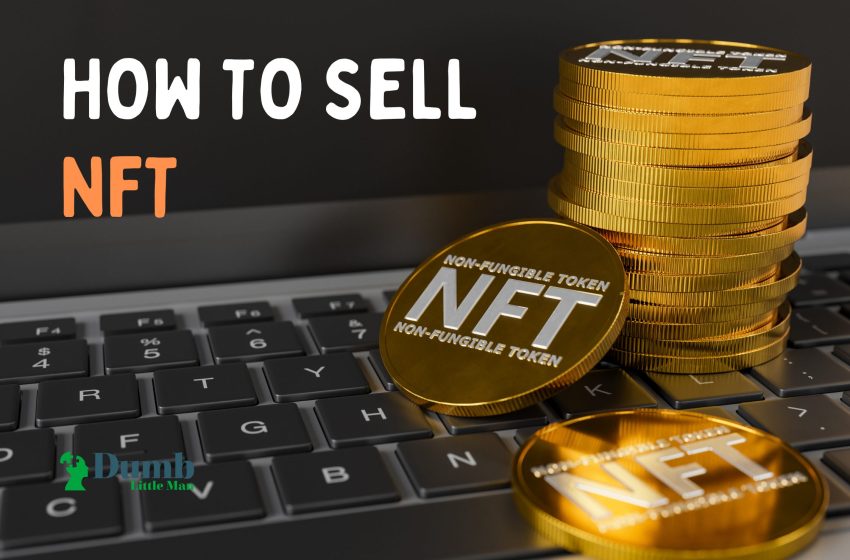 Want to jump straight to the answer? The best cryptocurrency brokers for traders are Coinbase and Gemini
The #1 Crypto and Forex Trading Course is Asia Forex Mentor
2023 is going to be a big year for NFTs. The non-fungible token market is expected to grow exponentially, and with that growth will come more opportunities for people to sell NFTs. After all, the crazy stories about NFTs selling for millions of dollars are starting to become more common.
So, if you're considering selling NFTs in 2023 and are confused about the whole process, don't worry. To answer all your concerns about selling an NFT, we have got Ezekiel Chew, the CEO, and founder of Asia Forex Mentor, to share his take on the matter.
Ezekiel is no stranger to the world of online trading and investments. He has been trading forex and stocks for over a decade and is one of the most well-known names in the industry. His knowledge and experience in the field of online trading make him the perfect person to guide us through the process of selling NFTs.
In this guide, we will discuss four main steps to selling NFTs, how to make NFT art, and much more. So, without any further ado, let's get started.
4 Steps on How to Sell NFT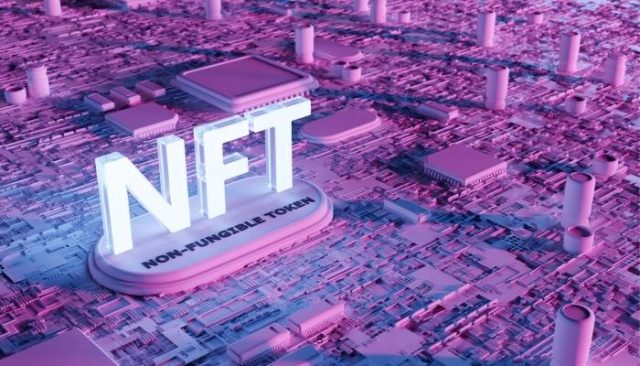 Selling an NFT is quite easy by following the right steps. You must first mint your digital artworks and transform them into non-fungible tokens.
Below is the step-by-step process you should follow:
#1. Select your Marketplace and Mint
NFT marketplace is a place where you buy and sell your NFTs. You can consider these marketplaces the same as Amazon and Walmart. Remember that hundreds of marketplaces are available online, but you must find the best ones.
When you choose the best NFT marketplace, the next thing you should do is link your wallet and start minting your first NFT. It will only take a few clicks, and you are good to go. Moreover, monetizing your work is easy, so you can start earning easily.
#2. Indicate the Name and Price of your NFT
The name on your digital artwork increases the attractiveness of the artwork to potential buyers. In addition, most purchasers want to know something about the art they're buying, so include a name.
Include a bit of an introduction as well. Before you employ them, consider carefully the description you want to use as a digital artist.
Set a price for your NFT as well. The price of your NFT will be converted to Ethereum in bitcoin. Also, the price you paid for your NFT will be converted to bitcoin.
#3. Resale
Think about the possibility of resale when you mint your NFTs. It is important to remember that some NFTs will be bought and sold frequently, while others may not. You can consider this by setting a price for your NFT that allows more flexibility in the future.
Consider how much money you want to earn from your NFT after the sale and the percentage of royalties you wish to get. The proportion of royalties agreed on will be specified and accepted. The amount of money negotiated is determined by the percentage decided upon. However, you'll give up private information if it's a higher percentage.
#4. Advertise your NFT and Manage Listing
Click the sell button to sell your artwork once you've completed all of the necessary tasks. The NFT marketplaces will charge you for gas; the network fees are used to track your transactions. You can promote your work on social media for free or by paying for ads.
Also, you should allow your audience to know what you are about. Then, you can easily release free NFT editions to build a sales record and increase your followership.
Make sure to keep your NFT collection's listing page up to date and avoid changing it frequently. Changes or removal of the listing will result in another charge; the gas fee paid can't be reimbursed. Take this into account.
What is NFT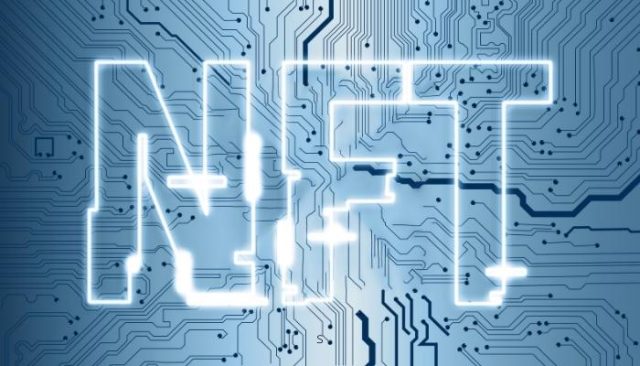 NFT stands for non-fungible token and digital assets that are unique and not interchangeable. They exist on a blockchain, which is a decentralized, secure, and transparent ledger. NFTs can represent anything from digital art and collectibles that can be reproduced in videos, photos, video games, and even memes.
The NFTs have been buzzing the cryptocurrency market, and several artists are spending a lot of money to mint their own NFTs. Some of the most popular NFTs have been sold for millions of dollars. For example, an NFT called The Merge sold for $91.8 million. So, if you are an artist and want to display your work and get paid for it, NFTs are the perfect way to do that.
NFT as Digital Assets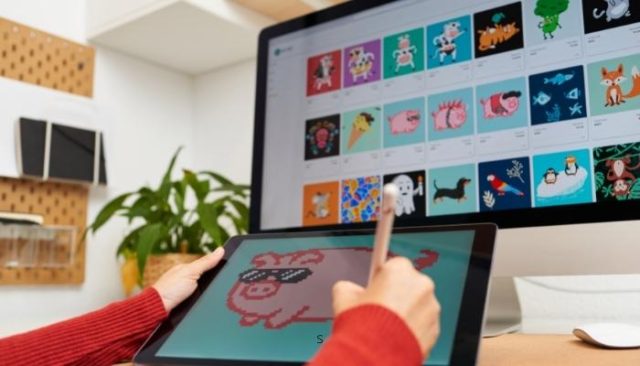 You must know that NFTs are digital assets since you know what they are. For example, a non-fungible token is a kind of digital asset. The term "non-fungible" implies that the item is unique and cannot be replaced with another.
For example, the Ethereum coin is a fungible asset, which means you can always exchange it for another. You'll need an Ethereum wallet to store your coins. Most of the unique digital assets available on the ETH blockchain as NFTs.
You can use NFTs to purchase, sell, or trade just like any other digital asset. However, the most valuable aspect of an NFT is that each one is unique and, therefore, cannot be replaced.
How to make an NFT Art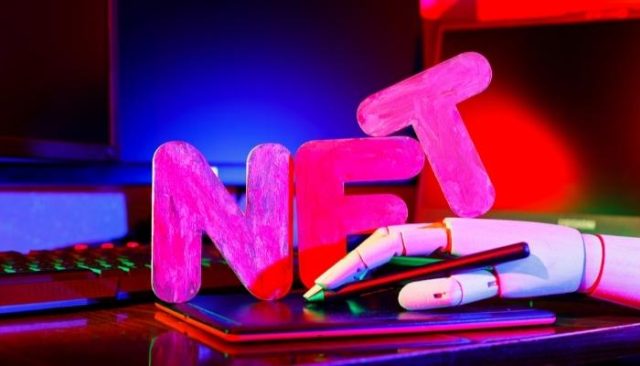 Before you start making your first NFT, the first thing you should do is understand the concept of blockchain and how it works. Once you know the basics, you can start creating your own NFTs.
Also, you need to pay a fee for minting your NFT, which will be stored on the Ethereum blockchain. Finally, you need a payment wallet that supports the ERC-20 standard to receive sales payments.
Now that you know the basics let's move on to the steps of creating your first NFT.
#1. Buy Cryptocurrency
Individuals may pay upfront to the online platforms that help create NFTs. This is to mint the NFT and turn your artwork into an NFT that can be sold. You need to pay in crypto, so you need to get coins.
You may not know, but the Ethereum blockchain is the first to introduce NFTs. So, to make an NFT, you'll need some ETH coins in your wallet. You can buy Ethereum from any online cryptocurrency exchange. After buying ETH, your wallet will be connected to your selected NFT online platform. Moreover, you will be able to make and receive the payments.
Metamask wallet is the best option; however, many other options, like Trustwallet, and Coinbase wallet, can also be considered.
#2. Create Digital Wallet
Before you choose your digital wallet, you need to consider the advantages and disadvantages of every single option you may have. When creating NFTs or digital wallets, each blockchain has its standards.
Although many individuals invest in cryptocurrencies due to the appeal of democratizing finance, they need to be cautious not to mix up their wallets and crypto. For example, Ethereum may not be sent from a Binance Smart Chain-compatible wallet. ERC-721 is the protocol that defines how an NFT should be created on the Ethereum network.
The first thing you should do is acquire a wallet that supports ERC-721. MetaMask and Trust Wallet are some other viable choices.
Broker
Best For
More Details


Altcoin Trading
Read Review




securely through Binance website
Broker
Best For
More Details


Earning Rewards
Read Review




securely through Coinbase website
#3. Choose an Online Platform to Sell NFT
After creating your wallet and adding crypto, you must choose where you want to mint your NFTs.
The most popular NFT platforms for creating and selling NFTs are OpenSea, Rarible, Foundation, and more. Most of the process is done once you select your preferred NFT marketplaces.
#4. Connect Wallet
The next thing you need to do is connect your wallet to the online NFT marketplace. It will ask you to sign some transactions with your private keys. After that, your wallet will be visible on the platform, and the NFT sale will become easier.
To connect, go to your chosen wallet and click on 'connect wallet.' Click on it, and you will be taken to another screen. The login screen will then ask you to select a wallet provider, as it does with MetaMask. A notification on the screen informing you that you must join the online platform.
If you connect your account, you can access the platform's features. Click the Next button and join up. If you want to keep using the platform, you'll need to be at least 13 years old and accept the terms of service.
#5. Create your NFT
Go to the area of your online platform that displays a list of arts you want to upload. After that, you may choose the one to be uploaded by clicking on creating; then selecting the next button. First, make sure the artwork is in the correct file format.
After uploading, you may modify the work to your liking until you get the desired appearance. Texts, content that cannot be unlocked, the blockchain for minting, and the supply of NFT are just a few of the changes possible.
Where to sell NFTs
Some of the major platforms to sell NFT art are:
Rarible
OpenSea
Foundation
SuperRare
All the above NFT marketplaces have almost similar operation modes, so you can pick out anyone to sell non-fungible tokens.
Best Crypto and Forex Trading Course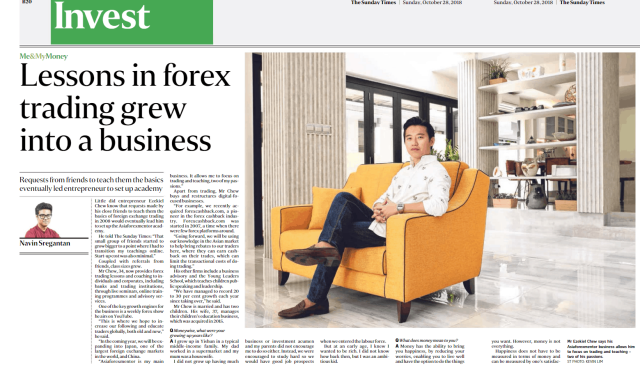 Ezekiel Chew is a highly respected figure in the forex trading community. He is a successful trader and is also the founder of Asia Forex Mentor – where he trains other aspiring forex traders.
His course is highly comprehensive, covering everything from the basics of forex trading to advanced strategies. His methods are backed by mathematical probability, and he has a wealth of experience working with banks and other trading institutions.
Overall, Asia Forex Mentor is a highly credible forex trading course suitable for both beginner and experienced traders. You should sign-up for AFM PROPRIETARY ONE CORE PROGRAM to start your trading journey now!
| RECOMMENDED TRADING COURSE | REVIEW | VISIT |
| --- | --- | --- |
| | #1 Forex, Crypto and Stocks trading course. Ranked most comprehensive by Investopedia and Best by Benzinga. Free to Try! | |
Best Crypto Brokers
Broker
Best For
More Details

Earning Rewards
Read Review




securely through Coinbase website




Altcoin Trading


Read Review





securely through Binance website






Sign Up Bonuses
Read Review





securely through Crypto.com website




New Investors

Read Review




securely through Gemini website



Conclusion: How to Sell NFT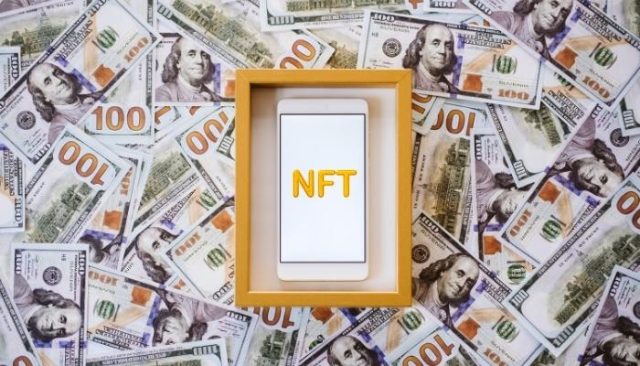 So there you have it! These are the four key steps to take if you want to mint your NFTs. With the rising popularity of NFTs, there has never been a better time to get involved in the industry.
However, minting NFTs can be tough, especially if you are just starting. Nevertheless, NFT creators can try to reach out to different audiences, which would be completely worth it. The NFT market will grow daily, so get your feet wet now!
How to Sell NFT FAQs
How much does it cost to sell an NFT?
The value of NFTs is determined by the NFT marketplace you're utilizing. The sales depend on the marketplace you are using. Before you sell an NFT, there are several fees to keep in mind, like gas price, service fee, and other NFT collection costs.
Can you sell NFT for free?
Yes, NFT artwork can be sold without any fee. Free refers to no payment of gas expenses or extra costs levied by the marketplace on the NFT transaction.
| RECOMMENDED TRADING COURSE | REVIEW | VISIT |
| --- | --- | --- |
| | #1 Forex, Crypto and Stocks trading course. Ranked most comprehensive by Investopedia and Best by Benzinga. Free to Try! | |
Like this Article? Subscribe to Our Feed!
Wilbert is an avid researcher and is deeply passionate about finance and health. When he's not working, he writes research and review articles by doing a thorough analysis on the products based on personal experience, user reviews and feedbacks from forums, quora, reddit, trustpilot amongst others.