Best Crypto Wallet: 11 Most Incredible Ones Assessed [2023]!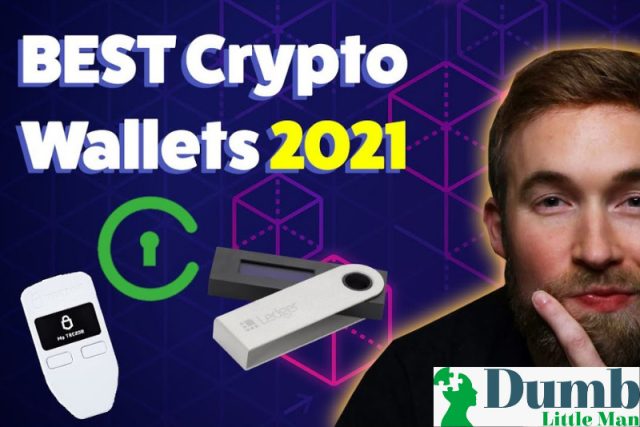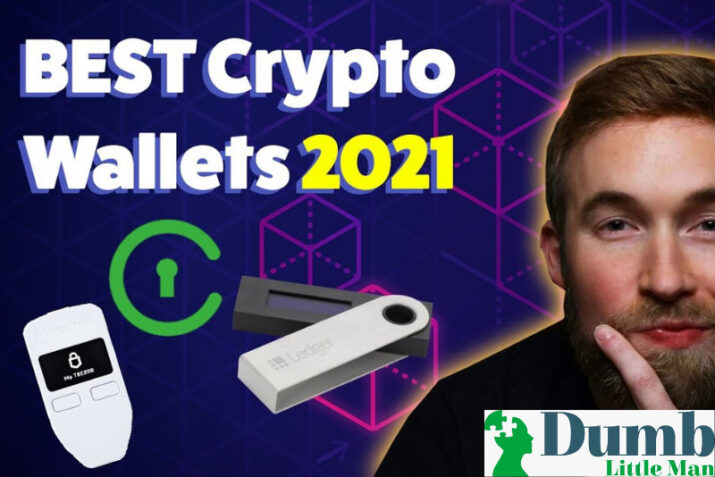 Cryptocurrency is a completely digital means of storing and transferring value. However, it has one key aspect similar to traditional currency: you must store your crypto assets in a wallet, just like cash.
In the cryptocurrency ecosystem, a wallet refers to the software that allows the owner to access their portfolio, whether offline or online.
Wallets can be difficult to understand. If you trade cryptocurrencies you'll need a wallet for all crypto exchanges. A cryptocurrency exchange wallet, on the other hand, is not the same as dedicated cryptocurrency wallet software.
If you're not sure where to begin with crypto wallets, keep reading because this article will explain everything you need to know about cryptocurrency wallets.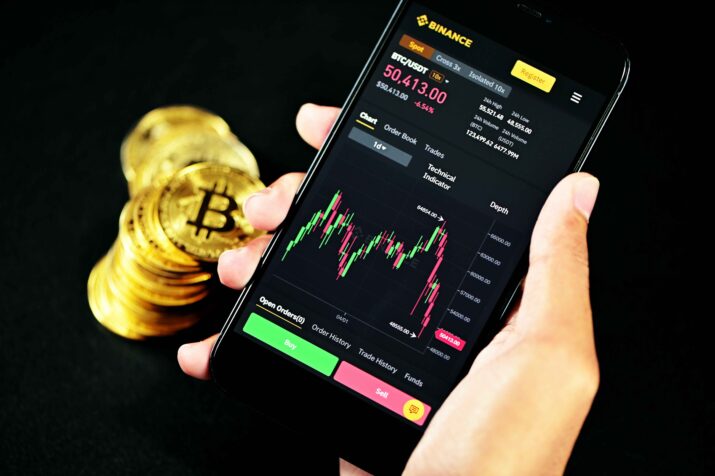 What is a crypto wallet and how does it work?
A crypto wallet, sometimes referred to as a bitcoin wallet or cryptocurrency wallet is the location where you store your digital cash. It's quite similar to a physical wallet, the only difference being the type of cash stored. Sounds complicated?
Let me make it simpler, crypto wallet hardware safeguards your assets by storing them on a public address, similar to a bank account number. This number connects to a specific coin's blockchain, allowing you to send, receive or transfer the coin.
Your account is protected by a private key, which only you have access to. To safeguard your bitcoins, you should never give it out to anyone.
You have complete control over a private crypto wallet. You own the private key and have complete control over it. Traditional wallets, on the other hand, are overseen by a third party , e.g. a bank.
Your wallet links to the coin's blockchain, which stores information about public keys, funds, and completed transactions.
The wallet functions similarly to the platform that you use to access your bank account. It allows you to spend, receive, and transfer payments while giving you complete control over your currencies.
| RECOMMENDED TRADING COURSE | REVIEW | VISIT |
| --- | --- | --- |
| | #1 Forex, Crypto and Stocks trading course. Ranked most comprehensive by Investopedia and Best by Benzinga. Free to Try! | |
Types of crypto wallets
Crypto wallets ae divided into two: software wallets also called hot wallets and hardware wallets also cold wallets
Software wallets
A software wallet uses software to keep your cryptocurrency safe. They are connected to the internet and hence are less secure compared to cold wallets. Hot wallets are good for carrying out transactions.
Hot wallets can either be:
Mobile wallets: these are apps that run on your iOS or Android mobile devices. They are always a good option.
Desktop wallets: a desktop wallet is a software that allows you to manage your cryptocurrency assets from your computer. It's a decent compromise between security and convenience.
Web wallets: this is a browser extension that connects to blockchain in order to complete a transaction.you can make transactions by logging on and off even though the internet connection makes it less secure.
Hardware wallets
A hardware wallet stores bitcoin on a physical device. It resembles a real wallet and a USB thumb drive. It holds your crypto keys, which allow you to transact and own the currency.
Hardware wallets are great because they don't need an internet connection to work. They are offline storage devices. As a result, your assets are not vulnerable to electronic theft. The only way you can lose them is if you either lose the wallet, it's stolen or your password is lost. When you want to transact, all you need is to connect it to a computer.
Since it's built primarily for storage, a hardware wallet is referred to as a cold wallet. Some of the popular cold wallets are Trezor One and Trezor Model T.
How to find the best cryptocurrency wallet for your needs
The first thing to consider when choosing a crypto wallet is the variety of options available. Everyone has his own preferences which are based on their crypto portfolio, needs, and their level of understanding of crypto.
To choose the type of wallet that suits your needs, consider:
Security history– when were they last hacked or when did customers report losses as a result of theft?
Ease of use– how easy is it for a complete beginner to use? Is it the best for beginners?
Design– is the wallet design appealing to you?
Transaction costs– how much do they charge per transaction? Are you willing to pay?
Type of wallet– is it a cold wallet or hot wallet?
Here are my greatest crypto wallets for various situations
Beginner- choose a digital wallet that is simple to get started.
Advanced trader- consider investing in a secure wallet such as offline storage devices that provides more security features.
Let's have a look at the best crypto wallets available to choose from
Best Crypto Wallet For Trading
Binance, launched in 2017, is one of the best cryptocurrency exchange platforms available. With 100+ million traders as of June 2021, Binance has users from all over the world.
Binance stands out as the easiest and cheapest way to trade crypto for all traders- both seasoned and newbies. It provides brokerage services, allowing traders to acquire cryptocurrencies directly using credit/debit cards or bank transfers.
As a trader, Binance gives you over 300 cryptocurrencies to choose from. You can create Bitcoin savings account to profit from your digital currency investments by earning interest. Furthermore, you can enjoy their visa-backed digital asset debit card as well as a bitcoin borrowing facility.
Binance owns Trust Wallet, a crypto wallet available on android and ios devices. It's one of the safest wallets to store your cryptocurrencies.
Features:
Crypto exchanges– allow traders to trade bitcoin with cryptocurrencies such as Binance coin, Etherium, Cardano, Litecoin, and Bitcoin Cash.
Cryptocurrencies offered– offers over 150 cryptocurrencies to trade.
Peer-to-peer trading– Binance allows direct trading between buyers and sellers.
Binance platform– it has the otc platform for peer-to-peer trading, basic for new users, and an advanced platform for experienced traders.
Binance visa card– allows you to spend your crypto with merchants around the world.
Trade futures and derivatives– allows users to gamble on the price of Bitcoin and other cryptocurrencies like Litecoin, Ripple, Bitcoin Cash, Ethereum, and others. When trading futures, customers aren't actually buying or selling cryptocurrencies; instead, they're profiting from price fluctuations.
Pros and cons
Pros
Supports hundreds of trading pairs
Has an excellent mobile app
Charges a low commission rate of 0.1%
Accepts bank transfers as well as debit and credit cards.
It's the safest digital currency wallet available.
Cons
Users in the US have to use binance US, which has fewer cryptocurrencies to trade.
No live chat support to customers.
CLICK HERE TO READ MORE ABOUT BINANCE
2. Coinbase
Coinbase wallet is a cryptocurrency wallet. While Coinbase wallet's principal role is to safely store customers' crypto assets, you can also use it to carry out cryptocurrency exchanges.

This wallet is widely regarded as one of the safest bitcoin wallets available. Investors and crypto enthusiasts can feel safe saving their assets on this wallet because it is integrated with the Coinbase exchange platform. Coinbase wallet is a hot wallet because it stores cryptocurrencies in hot storage.
People engage with decentralized applications (dApps) on the Bitcoin and Ethereum ecosystems using the wallet. Users can create Coinbase accounts on desktop and mobile devices, thanks to the wallet's easy integration into dApp browsers.
Features
Insurance coverage– it's insurance policy covers your crypto assets in case of a security breach on the platform.
Multi-coin support– Coinbase allows you to store a variety of digital currencies. Litecoin, Ethereum, and bitcoin are some of them. Furthermore, it also supports the secure storage of Ethereum digital collectibles.
Top-notch security -it takes precautions to keep your digital assets safe. Two-factor authentication guarantees that anyone who signs into your account is who they say they are. Military-grade encryption protects your data from outside threats.
Decentralized apps– it gives you access to a number of decentralized crypto apps, employment, exchange, and other related services, thus you can transact crypto-related business safely.
Pros and cons
Pros
It's free to register and store your digital currencies.
Coinbase supports most of the cryptocurrencies
It's available in both iOS and Android apps. Both are easy to download, install, and set up.
Coinbase wallet is customizable.
has an inbuilt crypto exchange platform.
Cons
There are only a few coins that are supported.
Customer support is wanting.
CLICK HERE TO READ MORE ABOUT COINBASE
3. Gemini
Gemini, founded in 2014 by Tyler and Cameron Winklevoss, is a security-focused crypto buying and selling platform. It's among the few cryptocurrency exchanges approved by the New York Department of Financial Services.

Traders can buy, sell, and exchange bitcoins over 20 other cryptocurrencies. While crypto conversion is free, Gemini charges a convenience fee and trading cost on each transaction.
The trading platform has a variety of tools that allow traders to do more than just sell and buy bitcoin, and the mobile app is available for iOS and Android and is completely optimized for buying and selling on the go. You may use the mobile app to establish price alerts and even create an account from within the app.
There are two types of wallets offered by Gemini. Both the hot wallet and institutional-grade cold storage are fully insured and support all listed assets.
Gemini is among the few crypto wallets that have never suffered successful hacks. The exchange is the first major exchange to adopt SegWit and now supports native SegWit addresses, ensuring industry-leading security and safety for assets kept in wallets.
Customers that use Gemini have access to world-class customer service for every aspect of their cryptocurrency transaction and storage.
Features
Insured hot wallets-Gemini wallets provide a variety of features that make them a secure location to keep your money and tokens. You won't have to worry about compatibility concerns with Gemini's hot wallets because they support all of the assets available on the Gemini platform.
Earn-crypto savings– Gemini pays interest for any crypto assets saved.
Top-notch security– Gemini wallet uses a multi-factor authentication system and adheres to best practices.
Discounts– high volume active traders enjoy discounts.
Pros and cons
Pros
Insurance protects you from loss in case of hacks
You can use crypto to buy crypto or withdraw to another wallet.
it's the safest crypto wallet.
Cons
Supports fewer crypto assets than other wallets.
Higher transaction fees.
4. Coinsmart
CoinSmart is a renowned Canadian cryptocurrency exchange that was created with the goal of making crypto coins accessible to all traders. CoinSmart offers you the opportunity to trade, sell, and buy Bitcoin and other major cryptocurrencies.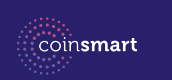 Features
SmartPay Invoicing tool– this tool allows you to invoice your customers quickly and easily.
Smart guarantee– reduces long account verification, deposit, and withdrawal wait times.
Supported coins– It accepts a variety of cryptocurrencies, including Bitcoin Cash, XRP, Litecoin, and others. With only one click, you can trade any currency.
Security -BitGo, a cold storage service, is responsible for securing cryptos entering the exchange.
Smart trade– supports trading between any coin and the Canadian dollar.
Access-this software wallet is available on both mobile and desktop.
Pros and cons
Pros
It's backed by banks
Traders enjoy quick verifications
Has a user-friendly interface.
Cons
Compared to other wallets, CoinSmart supports fewer.
5. Ledger
The Ledger wallet is a hardware cryptocurrency wallet that lets you store, transmit, and receive hundreds of different cryptocurrencies safely. It's a cold storage hardware wallet.

Your private key is kept safe on a certified secure chip in a Ledger wallet, which provides the highest level of security. Ordinary users, hedge funds, high net worth individuals, and crypto banks can all keep their crypto assets safe using the Ledger crypto wallet.
The Ledger Nano S and Ledger Nano X are two different variants of the Ledger hardware wallet. The Ledger Nano X is Ledger's second-generation hardware wallet, which was released in 2014. The Ledger Nano S, Ledger's initial cryptocurrency product, was one of the first hardware wallets on the market.
Features
Security-The hardware wallets from Ledger include a verified chip that can survive even the most sophisticated attacks and securely store cryptographic data. In addition to that, the ledger adds a custom OS to ensure your hardware isn't prone to attacks.
Ledger live– acts as a user interface for all of your cryptocurrency assets. It allows users to manage their portfolios and add new wallets for different cryptocurrencies to their devices.
USB connection– The Nano X has a USB connection, which may be used to connect it to a desktop computer or a smartphone instead of Bluetooth.
Supported coins– supports more than 1500 coins and tokens
Pros and cons
Pros
The user interface for Ledger Live is simple and easy to use.
Up to 100 distinct apps can be found in the app store.
Customer and community support are available with open-source software.
Bluetooth communication is convenient.
Cons
Bluetooth integration could be used as a vector for cyber-attacks
There's just so much room in your wallet.

AtomicDEX is a non-custodial wallet and cross-protocol decentralized exchange rolled into one application. Users can store digital assets and make trades without a middleman. Unlike most decentralized exchanges, AtomicDEX isn't built on a single blockchain protocol. AtomicDEX offers the industry's widest cross-chain and cross-protocol support in the blockchain and is compatible with 99% of cryptocurrencies in existence. Traders can swap BTC, ETH, BNB, DOGE, KMD, and thousands of other digital assets natively from dozens of blockchains — no proxy tokens required.
Features:
Multi-Coin Non-Custodial Wallet – Store coins from dozens of blockchains in AtomicDEX. BTC, ETH, all ERC-20 tokens, all BEP-20 tokens, and more are supported.
Decentralized Exchange – Unlike most decentralized exchanges which run on automated market makers (AMMs), AtomicDEX is powered by peer-to-peer order books and atomic swaps. AtomicDEX serves as a multi-way bridge for dozens of blockchain protocols, both UTXO-based networks and account-based networks. Two trading modes are available. First, simple trading view allows traders to make atomic swaps without having to look at order books or price charts. Suggested prices update in real-time to ensure minimal slippage. Second, professional trading view is built for serious traders. It features TradingView charts that allow for in-app technical analysis.
Liquidity Pool Multiplier – With the Liquidity Multiplier, you can fully customize your trading experience according to your crypto portfolio plans. This feature enables you to use a single cryptocurrency in your wallet to place limit orders against any number of trading pairs at any number of price levels on the DEX.
InstaList Feature – The InstaList feature enables you to list custom assets, including ERC-20, BEP-20, and QRC-20 tokens. You can generate wallet addresses for these cryptocurrencies and send them to the built-in non-custodial wallet. You can also trade them and create new markets on the DEX.
KMD 5% Active User Reward – Anyone who holds Komodo (KMD) in a non-custodial wallet has the ability to collect an active user reward for a maximum of 5.1% rewards annually. AtomicDEX supports the KMD 5% Active User Reward with a one-click claim reward button.
Pros and Cons
Pros
Ability to trade crypto directly in-app via a decentralized exchange.

Decentralized exchange uses Peer-to-Peer order books.

Not an AMM-based DEX, so no impermanent loss for market makers.

Wallet and trading support for thousands of cryptocurrencies from dozens of blockchain protocols.

Supports custom tokens for Ethereum (ERC-20), Binance Smart Chain (BEP-20), and Qtum (QRC-20).

It's easy and transparent to add a cryptocurrency that is based on a supported blockchain protocol by submitting a GitHub pull request.

Wallet private keys are encrypted and stored on the user's device.

Available for download on Windows, macOS, iOS, Android, and Linux devices.

Experienced team and community support in Discord.

Constantly processing feature requests and bug reports reported by users via GitHub issues.

Roadmap includes liquidity provider trading tools, hardware wallet support, HD wallet functionality, integration of additional L1 blockchain protocols, integration of L2 protocols (including Lightning Network), and staking support.
Cons
Depending on various factors, atomic swaps may take a long time (30+ minutes in some cases) to complete.

Atomic swaps sometimes "fail" if either the maker or taker loses internet connection.
7. Electrum
Founded in 2011, electrum was one of the first bitcoin wallets. Despite its bare-bones user interface and commitment to solely Bitcoin, its wallet excels at this basic function.

Since Electrum is open source, users have customized transaction fees, and support both Segwit and bitcoin transactions. Users can choose the level of security to employ.
Electrum is ideal for more experienced Bitcoin users who seek outstanding security and customizability in a simple interface.
It is one of the best Bitcoin wallets available, with strong privacy features and the ability to keep your Bitcoins safe. It is a bitcoin wallet with excellent privacy features that keep your Bitcoins safe.
Electrum Features:
Ease of use and interface-Electrum, like other decent Bitcoin wallets, runs on all major desktop operating systems, including Linux, Windows, and macOS. In mobile phones, Electrum is only accessible for Android users to download from the Play Store.
Robust security-Electrum collects data via its servers, which saves a lot of memory. End-to-end encryption protects the Electrum Wallet, making it harder for hackers to steal Bitcoins. Furthermore, it ensures that all transactions in your wallet history are fully verified.
Supports other hardware– Existing hardware solutions, such as Trezor and KeepKey, can be integrated.
Transfer of digital assets-To complete transactions, exchange bitcoin, and make payments, use the online PC hot wallet version.
Pros and cons
Pros
Transaction costs that can be customized
Security is higher than most hot wallets.
Easy to set up this hot wallet.
Cons
This only works with Bitcoin.
There is no customer service.
Not suitable for beginners.
8. Wasabi Wallet
Wasabi Wallet is a digital wallet for Bitcoin. This hot wallet is available on Linux, Windows, and macOS and allows users to store, manage, and monitor their Bitcoin.

Wasabi Wallet supports Bitcoin, has trading capabilities, and the private key is personal, meaning that the user is the only one who has access to it.
The wallet employs a novel sort of validation that entails anonymous communication with a central server via Tor AND the Bitcoin peer-to-peer network.
Features
Privacy– if you don't want merchants to know how and where you spend your money, you can join the Conjoin your bitcoin to break the links between input and outputs of any transaction.
Compatibility with other hardware wallets-its can be combined with the Trezor hardware wallet to improve privacy and security.
Pros and Cons
Pros
Excellent choice for those who love their privacy.
Allows you to set custom transaction fees.
cheap with a low transaction fee.
Cons
Not as secure as cold wallets.
Doesn't have a mobile app.
Handles only bitcoin, unlike other wallets which handle many as well as allow you to exchange from within the wallet
9. Exodus
Exodus is a digital currency crypto wallet that can store more than a hundred different cryptocurrencies. This crypto wallet is available on desktop, iOS, and Android devices.

Exodus stands itself from other crypto wallets by focusing on those who have never used cryptocurrencies before. It features a user-friendly interface, and its creators have spent a lot of time and effort improving it to make it more intuitive.
It also has excellent support, which is an important element for newcomers entering what many believe to be a perplexing business. It is one of the best crypto wallets available, allowing you to trade a variety of crypto assets to diversify your portfolio.
Support for over 100 digital currencies including Bitcoin, is one of Exodus' most popular features. You can also use this hot wallet for crypto-to-crypto exchange without having to register.
Exodus Features
Built-in Exchange– The built-in cryptocurrency exchange in the Exodus wallet allows users to trade their cryptocurrencies directly within the wallet. ShapeShift API integration allows for in-wallet cryptocurrency exchange.
Secure– All blockchain assets are password-protected and fully encrypted. Users also have complete control over their private keys, which are kept on their computers and never shared with Exodus' servers.
Ease of use and interface-to use Exodus Bitcoin wallet, all you have to do is download for free. There is no registration required to start enjoying its 24/7 customer support and data storage.
Supports Trezor hardware– supports both the model T and Trezor one hardware wallet where you can keep your asset safe and secure.
Pros and cons
Pros
A wide range of cryptocurrencies is available.
Built-in swapping
Excellent client service
Cons
Software that isn't open source.
10. Mycelium
Mycelium is an open-source Bitcoin wallet that is only available as a mobile wallet. It's one of the best Bitcoin wallets since it only allows bitcoins, Etheruem and ERC-20 tokens.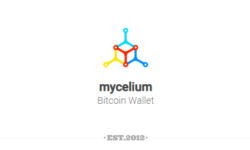 With electrum, mycelium is one of the first crypto wallets. It allows you to customize transaction fees, hence you can pick how long you want to wait for a transaction to complete.
Mycelium also boasts a few other unique features, such as hardware wallet compatibility, which allows users to store their Bitcoin on a device that is not connected to the internet.
MyCelium Features
Supports other crypto hardware wallets-Mycelium cryptocurrency wallets allow you to store crypto coins on a Trezor, Ledger Nano S, or KeepKey hardware wallet.
A single address account-You can wipe your private key from your device with a single address account, making the wallet completely inaccessible and locking up your funds. To achieve this, import private keys back into your mobile device to regain access to your account and begin transacting your funds.
Partnerships– this crypto wallet has partnered with 3rd parties to enable its customers to purchase bitcoins through bank accounts and also trade against fiats like US Dollar, Euro, etc.
Bit ID– this tool provides secure authentication.
Hierarchical deterministic wallet– For wallet restoration, a mnemonic seed or master seed is used that successfully derives the Bitcoin address.
Security– It is one of the safest cryptocurrency wallets for sending and receiving bitcoins.
Pros and cons
Pros
Transaction costs that can be customized
Security is higher than most hot wallets.
Users can create multiple accounts
Offline transactions are available
Cons
This only works with Bitcoin.
There is no customer service.
11.KeepKey cold wallet
KeepKey is a hardware wallet that handles and keeps your private key generation, storage, and outgoing transaction facilitation. It works with the software on your computer, but it keeps your private key and bitcoin safe and secure on your KeepKey device. KeepKey is a powerful hardware wallet with a variety of advanced capabilities.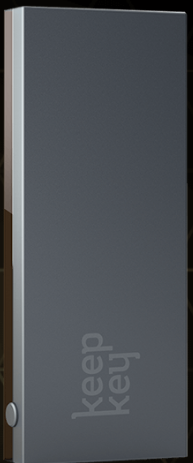 Features
Partnerships– KeepKey has partnered with other crypto wallets such as mycelium and electrum. Users can access these services by logging in to their wallets using KeepKey cold wallet security.
Compatibility with Operating Systems– KeepKey is compatible with a wide range of operating systems, including Windows, Linux, Mac, and Android.
Display– KeepKey hardware wallet has a large display to enable users to read and navigate easily.
Support for Multiple Currencies– KeepKey wallet does not only store Bitcoins but supports over 20 other cryptocurrencies and tokens.
Integration with ShapeShift– KeepKey integrates excellently with ShapeShift, a cryptocurrency exchange platform. This allows users to exchange assets using shapeshift from within the Keepkey wallet.
Pros and Cons
Pros
Support for multiple currencies
The user interface is simple and elegant.
Exceptionally safe
Portable and long-lasting
Cons
Some users might find it expensive.
Software and online wallets are more convenient.
12. Trezor

Launched by Santoshi Labs, Trezor was the world's first cryptocurrency hardware wallet. Currently known as Trezor one, it's one of the best cryptocurrency hardware wallets in the market. It's the first to include a recovery seed and a passphrase to assist you to keep your device safe and secure.
The Trezor hardware wallet is compatible with Windows, macOS, and Linux desktop operating systems, as well as Firefox and Chrome extensions. It also has mobile support for Android phones, but no support for iOS at the moment.
Features:
Multi-currency Support– supports over 1000 digital currencies and tokens.
Ease of use– one of the most secure hardware wallets since it gives extensive, step-by-step assistance with asset set up, purchase, and exchange.
Security– The Trezor wallet employs cutting-edge security procedures to ensure that it is never compromised. It's one of the best cold storage wallets available.
Purchase of digital assets-Through the wallet app, customers can buy cryptocurrency trading with money as well. Furthermore, you can exchange assets on the platform. Using this configuration, you can safely store your cryptocurrencies.
Pros and Cons
Pros
Easy to use
Affordable
Supports over 1000 assets
Its ultra-secure offline storage is unmatched by other bitcoin wallets.
You can purchase and exchange crypto in your wallet.
Cons
Unlike software wallets, it's not free.
No support for iOS users.
Choose Asia Forex Mentor for Your Forex and Crypto Trading Success
If you have a keen interest in establishing a successful career in forex trading and aspire to achieve substantial financial gains, Asia Forex Mentor stands as the optimal choice for the best forex, stock, and crypto trading course. Ezekiel Chew, renowned as the visionary behind trading institutions and banks, is the driving force behind Asia Forex Mentor. On a personal note, Ezekiel consistently achieves seven-figure trades, a distinction that truly sets him apart from other educators in the field. Here are the compelling reasons that underpin our recommendation:

Comprehensive Curriculum: Asia Forex Mentor offers an all-encompassing educational program that covers stock, crypto, and forex trading. This well-structured curriculum equips aspiring traders with the knowledge and skills necessary to excel in these diverse markets.

Proven Track Record: The credibility of Asia Forex Mentor is firmly established through its impressive track record of producing consistently profitable traders across various market sectors. This achievement serves as a testament to the effectiveness of their training methodologies and mentorship.

Expert Mentors: At Asia Forex Mentor, students benefit from the guidance and insights of experienced mentors who have demonstrated remarkable success in stock, crypto, and forex trading. These mentors provide personalized support, enabling students to navigate the intricacies of each market with confidence.

Supportive Community: Joining Asia Forex Mentor brings access to a supportive community of like-minded traders pursuing success in the stock, crypto, and forex markets. This community fosters collaboration, idea-sharing, and peer learning, enhancing the overall learning experience.

Emphasis on Discipline and Psychology: Success in trading necessitates a strong mindset and disciplined approach. Asia Forex Mentor provides crucial psychological training to help traders manage emotions, handle stress, and make rational decisions during trading.

Constant Updates and Resources: The financial markets are dynamic, and Asia Forex Mentor ensures that students remain up-to-date with the latest trends, strategies, and market insights. Continuous access to valuable resources keeps traders ahead of the curve.

Success Stories: Asia Forex Mentor takes pride in a multitude of success stories where students have transformed their trading careers and achieved financial independence through their comprehensive forex, stock, and crypto trading education.

In summary, Asia Forex Mentor emerges as the premier choice for those seeking the best forex, stock, and crypto trading course to carve a rewarding career and achieve financial prosperity. Through its comprehensive curriculum, experienced mentors, practical approach, and supportive community, Asia Forex Mentor provides the necessary tools and guidance to mold aspiring traders into accomplished professionals across diverse financial markets.
Conclusion: Which is the Best Bitcoin Wallet?
Having talked about cryptocurrency wallets, choosing the best type of wallet depends on your needs. Cold wallets are the best, and that's not debatable.
However, binance wallet stands out because of what it offers. As a Binance wallet holder, some of the things you'll enjoy include.
24/7 customer support
Binance is accessible in over 10 languages
Will be able to trade over 150 cryptocurrencies and tokens.
Has the largest trading volumes per day.
Has features for both beginners and advanced users.
You can sign up to binance to enjoy these and much more.
CLICK HERE TO GET BINANCE AT A DISCOUNTED PRICE
F.A.Q.
Is it Necessary for Me to Have a Crypto Wallet?
Yes. you can't trade without a bitcoin wallet. The majority of the trader platforms such as Binance have inbuilt wallets. However, if storing bitcoins safely is your concern, you can purchase a separate wallet for that case. Cold wallets are the best for storing bitcoin since they rarely suffer security breaches.
if you are just testing crypto trading, then custodial wallets will be the best for you.
Is it Safe to Store Bitcoin in a Wallet?
This is dependent on the wallet you're using and how trustworthy it is. Any wallet that connects to the internet is vulnerable to hacks in general—some systems are simply safer than others, depending on how the private service operates.
The safest digital wallets are those that aren't connected to the internet at all.
Are Bitcoin Wallets on Mobile Devices Safe?
In general, mobile wallets are not very secure.
This is due to the fact that they are linked to the internet via your smartphone, making them accessible to hackers. Your phone also contains a lot of sensitive personal data and geolocation data, so if this information fell into the wrong hands, it could be disastrous.
Wallets for desktop and cold storage are the best options.
How much do Bitcoin Wallets cost?
Some bitcoin wallets are free if they're hosted on the internet, but these software wallets are vulnerable to hacking.
If you wish to purchase a USB drive–style cold storage wallet, expect to pay between $50 and $250, depending on the level of security and private key scheme.
Is Cashing Out a Bitcoin Wallet Simple?
It's relatively straightforward to withdraw bitcoins from a bitcoin wallet and have them transferred to your bank in fiat currency (dollars, pounds, etc.).
Typically, you'll go to a cryptocurrency exchange like Binance and ShapeShift, upload your bitcoins from your wallet, swap them for fiat money, and then deposit the fiat money to your bank accounts.