How To Mint An NFT: Explained By An Expert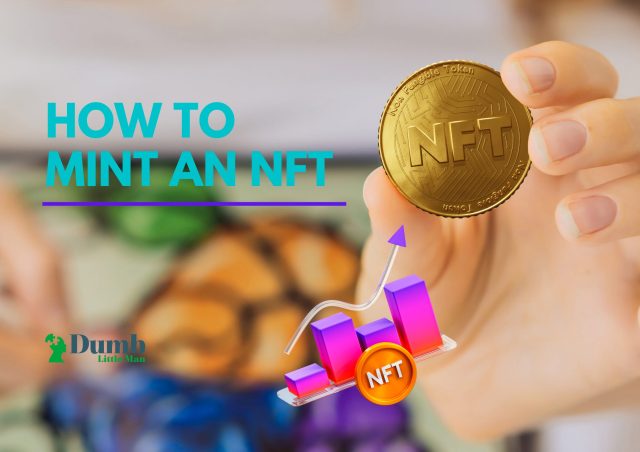 Want to jump straight to the answer? The best cryptocurrency brokers for traders are Coinbase and Gemini
The #1 Crypto and Forex Trading Course is Asia Forex Mentor
The term NFT is derived from the word "non-fungible", meaning that each NFT is unique and not interchangeable with any other token. In other words, you can't just swap one NFT for another and expect it to have the same value. These non-fungible tokens are digital assets that can be bought, sold, or traded on blockchain platforms. They often represent ownership of digital items such as art, music, and other digital content.
NFTs have been gaining in popularity in recent months due in part to the rise of crypto art and the growing interest in digital collectibles. One of the most popular NFT platforms is Ethereum, which is home to several popular projects such as Cryptokitties and Decentraland.
If you're new to the world of NFTs and want to learn more about how they work, then read this expert guide as we have got Ezekiel Chew to share with us his insights on all things about NFTs! Ezekiel is the CEO and co-founder of Asia Forex Mentor and an expert in forex trading and NFTs. This guide will discuss NFT, how to mint an NFT, NFT marketplaces, and more. So, let's get started.
How to Mint an NFT
To mind an NFT, you will need to use a blockchain platform that supports the creation of NFTs. So, let's discuss how to mint NFT assets the easiest way possible.
Step #1: Open a Crypto Exchange Account
To mint your NFT, you must open a cryptocurrency exchange account like Gemini or Coinbase. It enables you to buy, sell, or trade different cryptocurrencies quickly. You need to buy ETH to cover the one-time charges of minting NFTs.
If your NFT is listed for sale, you may want to pay out your profits, convert to another cryptocurrency, or do anything else a crypto exchange allows.
Step #2: Purchase Ethereum
You may not know that, but the bulk of NFTs depends on Ethereum. That's why ETH is the most popular cryptocurrency for NFT minting. It is used to pay for transaction fees and also smart contracts.
Popular exchanges enable users to buy ETH with fiat currencies like USD, EUR, and GBP. In addition, some platforms allow you to exchange other cryptocurrencies for ETH. You can ETH easily from any crypto exchange as it is one of the largest and most popular cryptocurrencies.
NFT marketplace is similar to other marketplaces like Amazon or eBay to buy and sell NFTs. However, OpenSea is far more popular as it is the world's largest NFT marketplace. You can buy, sell, or trade different digital collectibles on OpenSea.
You may need to pay a one-time fee for 'initialization' through your ETH.
Step #3: Make An Ethereum Wallet
You need money to buy ETH and add your art to your ETh blockchain. After you get your NFT, you can store it in a digital or physical wallet. Digital wallets are available for platforms like Binance, Gemini, and Coinbase Wallet. If you want to sell your NFT, you can start looking for a non-custodial wallet for your needs.
The non-custodial wallet is also a crypto wallet that provides you with complete control of all your funds. A bitcoin wallet is a storage location for the bitcoins you may spend. It's also important to understand the difference between non-custodial wallets and wallets controlled and managed by a centralized cryptocurrency exchange.
The seed phrase may be used with a non-custodial wallet to access the wallet. The seed phrase is a random 12-word combination that can be used to backup wallets and access them on multiple platforms or devices.
Because of this, you may minimize the cost to mint NFT while avoiding any fund access limits imposed by exchanges. However, because you can lose access to money if you lose the seed phrase, such freedom comes with a significant burden of care.
Furthermore, a couple of non-custodial wallets are available in the market that helps you assist with the minting costs. For example, Coinbase and Rainbow are best for mobile users. However, for laptop users, Metatask and Argent are best.
How to create a non-custodial wallet?
Let's take an example of Metamask for creating a non-custodial wallet:
First of all, install the Metamask chrome extension. Then, click on 'Create a wallet' on the right side of the screen.
Follow all the given instructions to set up your seed phrase and password.
You will now see a list of 12 words you need to copy and store in a safe place. These words will be your seed phrase, and you can use them to access your wallet from any device or platform.
The seed phrase is essential in NFT generation because you risk losing access to your assets if you lose them.
Click on the 'Next' button to complete the process.
Step #4: Transfer Ethereum To Your Cryptocurrency Wallet
The next step is to move your ETH from the exchange account to your Metamask wallet. For this, you need to get the wallet address of your Metamask account.
To do this, open your Metamask account and click on send or withdraw your tab on your exchange website. Next, enter the amount of ETH you want to transfer and paste your Metamask address in the recipient's field. Finally, click on the 'Withdraw' button to complete the process. It will take a few minutes for the ETH to appear in your Metamask.
When you first set up MetaMask, it generates an Ethereum public address for you. It begins with "0x" and appears at the top of your MetaMask pop-up. Consider your Ethereum address the blockchain analog of your bank account number.
What is NFT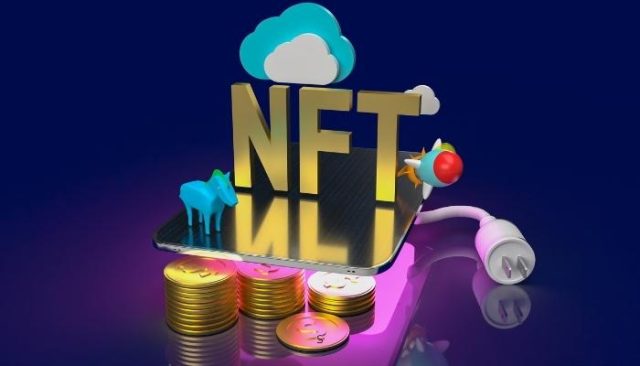 NFT is a digital asset stored on a blockchain that represents something unique. Unlike other digital assets, NFTs are not interchangeable, and each one is unique. Therefore, to create NFTs, you must have access to easily reproduced things like unique items such as NFT artwork, movies, audio files, and other forms of digital data, which can all be validated with blockchain technology.
To become a part of the ETH blockchain, your digital artwork must be minted as NFTs. It is "minted" in the same way a piece of metal currency is created and then put into circulation when you make NFTs. To sell your digital artwork in the future, it must be represented as an NFT that can be acquired, traded, and tracked digitally on the market.
Some examples of NFTs include tokens representing in-game items, crypto art, digital collectibles, domain names, etc.
NFT Minting Explained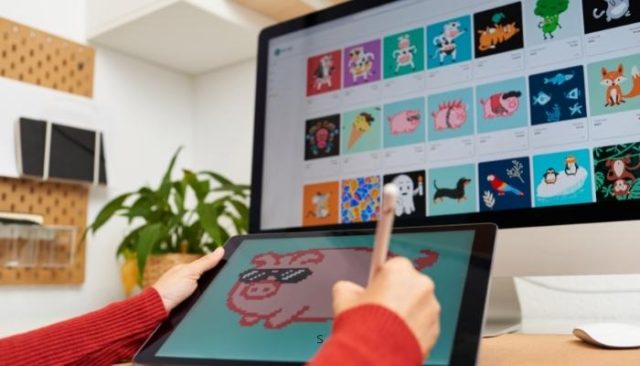 Minting NFT art is the conversion of a digital file into a crypto collectible or digital asset on the Ethereum blockchain digital wallet. It's impossible to change, modify, or remove a digital item or file once uploaded to this decentralized database or distributed ledger.
The ETH blockchain stores all the transaction data and information about every NFT, verified by computers worldwide (decentralized). Anyone can buy, sell, or trade NFTs without needing a centralized entity like a bank or government.
The minting process begins with the artist submitting their digital file to a marketplace or directly to a buyer. The file is then hashed, which is a process of converting it into a string of code. This hash is then stored on the Ethereum blockchain as an NFT.
Alternatively, "NFT Art Minting" refers to adding your digital artwork or material to the ETH blockchain as a non-fungible token. Non-fungible tokens are "minted" when created, much like metal coins are produced and circulated.
This technique converts a basic file into a crypto asset that may be exchanged or bought using cryptocurrency on a digital marketplace. The digital replica of the artwork must be "minted" before creating an NFT. A third party could pay the author a fee for royalties from future sales, which he may get if his work is sold to a third party or traded on the secondary market.
NFT Marketplaces for Minting
You need to find the right platform to mint NFTs, which specializes in gaming items, digital assets, and more.
OpenSea is a popular NFT marketplace specializing in digital collectibles, gaming items, and more. Users should only pay once when they set up all their collections on this platform. However, your work's customers will pay for the gas in the event of additional NFTs.
After you've created your NFT, it's placed in your wallet and sold on any exchange you choose. As a result, you may create something unique, like an in-game item, and then put it up for sale in exchange for Ethereum (ETH).
The other reliable NFT marketplaces include:
Rarible is a decentralized market for tokenized assets. The buyer and seller pay 2.5% in fees, which are shared equally.
Nifty Gateway charges a commission of 5% + $0.30 on each secondary deal.
Every purchase has 3% of the transaction fee, and the customer pays it.
Vendors pay the fee of 15% to each sales foundation.
Create the NFT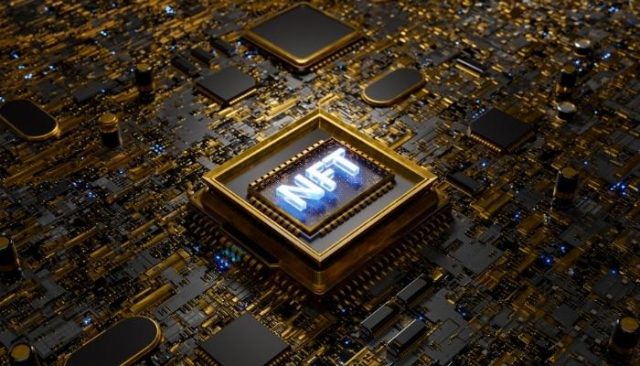 The final stage of making NFTs is straightforward, and several platforms have simplified it. Look at the strategies below to see how simple it is to create your first NFT in a few steps.
Go to www.opensea.io and click on the 'create' button to start. A prompt message will appear on the screen requesting your login to your Metamask wallet. Read the 'message section for all the important details.
Creating an NFT collection on OpenSea involves minting NFTs as part of a group. Select "Create" from the "My Collections" drop-down menu, name your collection, provide a description, and upload a logo. Users have the choice of adding many NFTs to their collection.
Wait until your NFT is Ready
After submitting the gas fee and file, the NFT mining starts immediately. This way, the ETH smart contracts execute the code embedded in your digital art.
Avoid Double-Minting
We strongly advise you not to produce the same NFT or utilize the "Mint NFT" option while your transaction is pending.
If you submit numerous operations, Ethereum will execute them in the order they are received, and your wallet will fill up with pending transactions. Once the transaction has been validated, you can view your new NFT in your profile.
Minting on other Blockchains
OpenSea also supports Polygon, a unique network that allows you to trade Ethereum at no cost via bridging. The term "bridging" refers to this procedure. However, keep in mind that gas costs will be incurred during the bridging process.
As a result, it's more advantageous to bridge a huge number of Ethereum at once rather than a few since the costs will be equal. The Polygon NFT experience on OpenSea is identical to that of Ethereum NFT, except that gas is required. OpenSea offers another Ethereum alternative in Klaytn, a blockchain with worldwide popularity although of Korean origin. Flow, an early NFT-centric blockchain developed before many others, is also available on OpenSea.
NBA Top Shot, an early NFT project, is based on Fluid. In recent weeks, the popularity of NFTs built on the so-called Ethereum-killer Solana has exploded. As late as September 2021, NFTs can be sent between Ethereum and Solana.
NFT marketplaces For Minting and Selling NFTs
Below are the popular choices for minting NFTs:
#1. OpenSea NFT

OpenSea NFT is the largest of all the platforms, with almost one hundred and ten billion USD in volume traded. In addition, you may open a free account using OpenSea's virtual banking system without paying any upfront gas fees.
Virtual worlds, ERC-721 and ERC-1155 NFTs, metaverses, sports, and gaming are all supported by OpenSea. Additionally, you can trade and sell NFT assets, including CryptoKitties, Axis (Axie Infinity), Decentraland, and others on OpenSea.
You may also create your own NFT, such as creating a new item in your collection, utilizing the OpenSea platform's digital asset production tool for free. You can also sell your items by setting a fixed price, having a one-time sale, or holding an auction.
#2. Rarible

It's a non-traditional marketplace that specializes in unique digital assets. You may create a free account by going here. This platform enables you to "mint" fresh NFTs and trade virtual goods, such as music, digital art, virtual environments, and movies.
#3. Foundation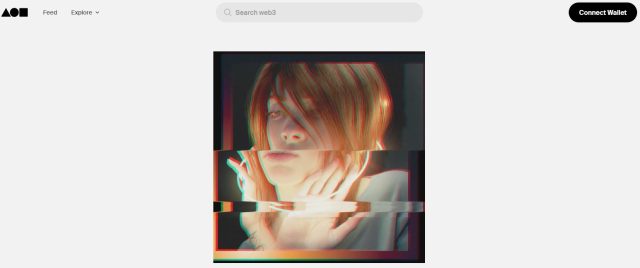 This is a new project to become the "Youtube of NFTs." The Foundation website allows you to mint and sell your NFTs in a user-friendly way. You can also use the site to create a portfolio of your work, including all of your NFTs in one place.
#4. SuperRare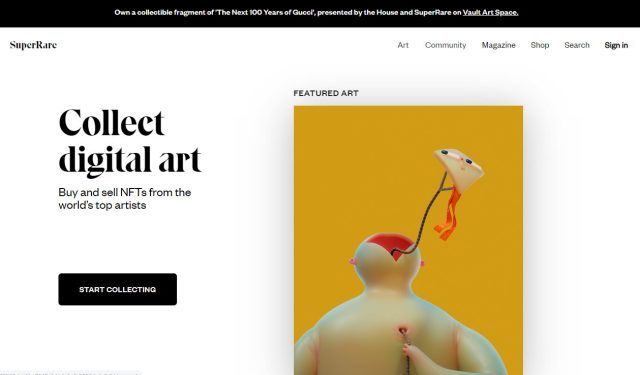 If you're an artist or creator, you can use Super Rare to sell your one-of-a-kind NFTs. This is an excellent choice for those who want to show off their work to the world and earn money.
#5. BakerySwap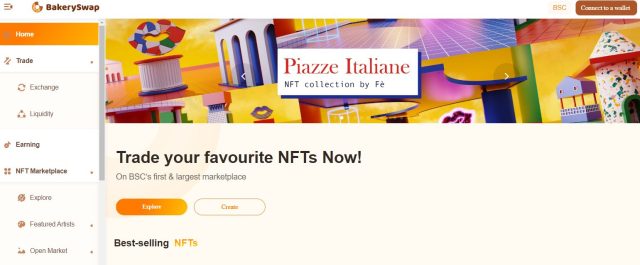 BakerySwap is a new project that focuses on DeFi and NFTs. The project is still in its early stages but has much potential. The BakerySwap website allows you to mint and sells your NFTs.
#6. KnownOrigin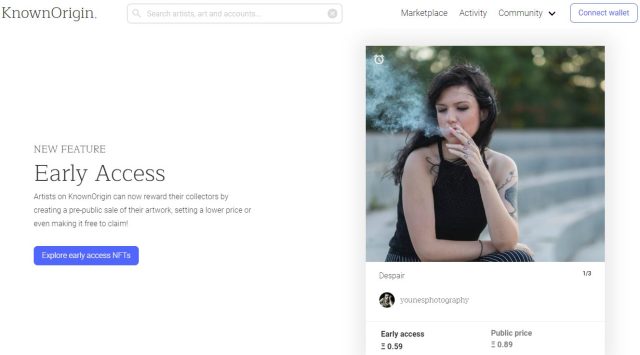 KnownOrigin, a digital artwork marketplace run on the ETH blockchain, is powered by it. You may upload JPEG or GIF files here, and the data will be preserved on IPFS (Interplanetary File System).
Best Crypto Broker
Best Crypto and Forex Training Course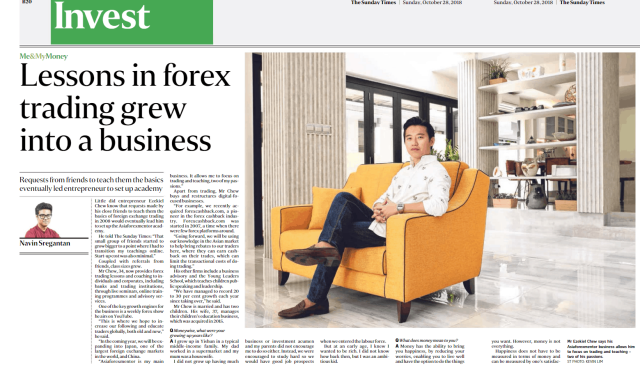 Are you looking for the best Crypto and Forex training course to make a 6-figures income? If yes, opt for Asia Forex Mentor Free Training. It is the best company that trains the trader from prop trading firms, banks, and fund management companies.
Ezekiel Chew is the founder of Asia Forex Mentor, and he is a full-time professional forex trader. His trading methods are backed by mathematical probability, and they are so easy to learn, even for beginners.
His foolproof system reveals how to trade to earn consistent profits in the markets day after day, week after week, and month after month. If you are serious about making a living from forex trading, this is your course.
Conclusion: How to Mint an NFT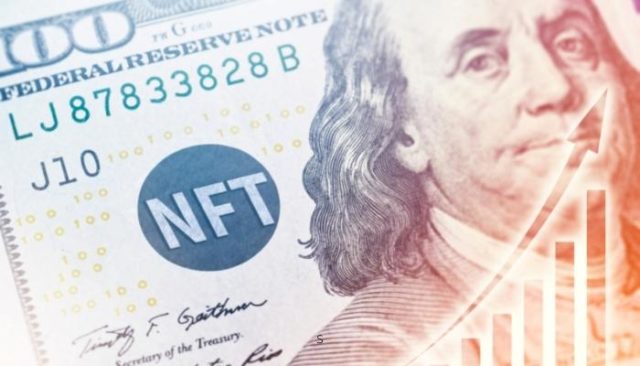 Minting an NFT is a simple process that can be done in minutes. All you need is an Ethereum wallet and some ETH to pay for gas fees. However, it can be a bit challenging to construct, and mint NFTs as millions of dollars are engaged in this process.
However, when you learn how to mint and develop NFTs, you can generate a profit and use it to fund other projects or simply hold onto it as an investment. If you want to mint an NFT, we suggest using the OpenSea marketplace. It's the largest and most popular NFT marketplace that allows you to mint, develop, and trade your NFTs.
How to Mint an NFT FAQs
How long does it take to mint an NFT?
Minting an NFT can take up to five days if you are a beginner. However, once you know the process, it is usually quicker. The time it takes to mint an NFT depends on the demand for that type of NFT.
Does it cost money to mint an NFT?
Yes. The ETH blockchain is best known for its smart contracts, which store and host most NFTs and NFT markets. For example, the "gas charge" or "Gwei" is the cost of utilizing the Ethereum network (generating NFTs, purchasing, selling, or transferring an item to a specific Ethereum address).