(6 Ways) How to Save Money and Become a Millionaire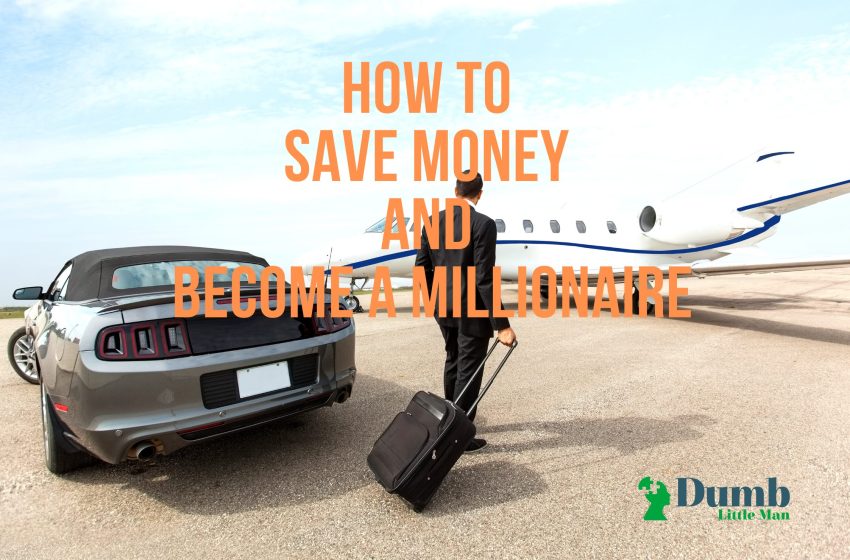 The #1 Forex Trading Course is Asia Forex Mentor
Do you believe that becoming a millionaire is out of your reach? Reconsider your position. Even those with modest earnings can become millionaires if they are diligent in their savings and spending management and stick with it for an extended period.
Do you want to learn how to make a million dollars? It may appear impossible to some, but it does not have to be an unattainable goal. You can easily build wealth by the time you retire with careful planning, patience, and smart savings. This review will look at six notable projects with solid upside potential as examples of how you can become a millionaire through consistent saving habits. So let's make some money!
6 Ways on How to Save Money and Become a Millionaire
#1. Start Saving Early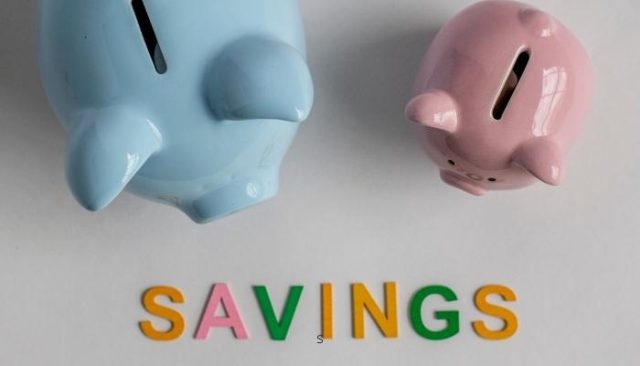 Your savings account plays a key role in helping you build a million-dollar net worth. So start putting money aside right now. Regardless of your age, the sooner you begin a savings program, the closer you will be to becoming a millionaire. You can start by saving 15% of your current income, at least more if you can, and invest early.
Getting an early start is the most efficient approach to developing your savings, thus allowing you to use compounding's power. For example, because of the power of compounding, a $500 monthly investment of $240,000 over 40 years would grow to over $1.37 million, assuming a 7% return. If you saved just $500 a month, you'd be a millionaire by 57.
Continue to save and invest from your employee income until you have a million-dollar net worth. Then, make a seed fund with a percentage of your money to help you become an entrepreneur and start a firm or buy a business. If you already have an existing business, put some of the funds to good use by expanding it. Doing so will ensure that you have money saved for the future in your personal accounts and retirement accounts and will help you develop your fortune.
#2. Avoid Unnecessary Expenses and Debt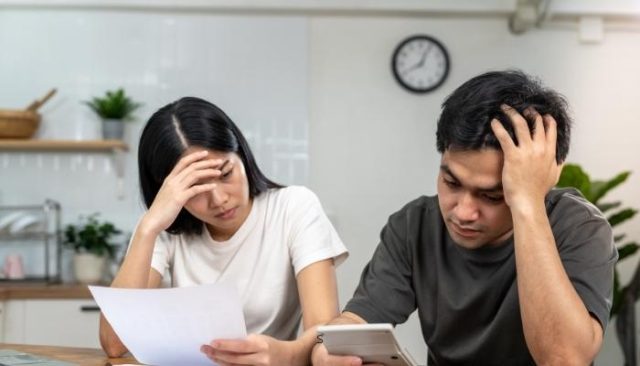 Stop purchasing unnecessary items. Before buying something, consider whether you genuinely need it. Every dollar spent on something you don't need reduces the amount of money available for investment. So here's a dose of realism: You would have an additional $277,693 if you invested an extra $25 every week for the 40 years. So even a weekly savings of $25 can go a long way in achieving your $1 million targets.
Similarly, you should also avoid borrowing money as much as you can because debt suffocates your financial independence. You dig a giant hole every time you buy something on credit or borrow money. You could be putting that money towards your future instead of transferring it to lenders.
Nine out of ten wealthy people have never taken out debt, and 73 percent have never carried a credit card balance in their whole lives. Despite being convenient, credit cards can lure you into overspending. And if you carry over debt from month to month, finance charges accumulate, making it more challenging to become a millionaire. Hence, it is crucial that you avoid debt.
#3. Develop a Financial Plan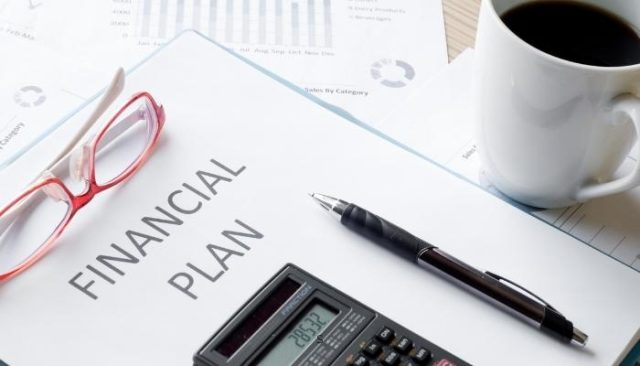 One of the most common reasons people fail to become millionaires is that they do not have a financial plan or a financial advisor. Developing a financial plan pushes you to act rather than talk. It also assists you in making the best judgments possible so that you can realize all of your objectives and goals.
When it comes to planning for a more secure future, two factors are crucial: how much money you possess and how much money you spend. The main point to emphasize about these two inputs is that they are vital for every financial planning, regardless of their size. All financially successful people have one thing in common: they take the time to establish a strategy and then stick to it.
When making a financial strategy, it's essential to consider the following factors. First, don't get caught up in the past; instead, concentrate on what matters. Focus on what you can control by putting your fixed expenses in your budget, then listing the discretionary categories with the remaining income.
#4. Make intelligent investments consistently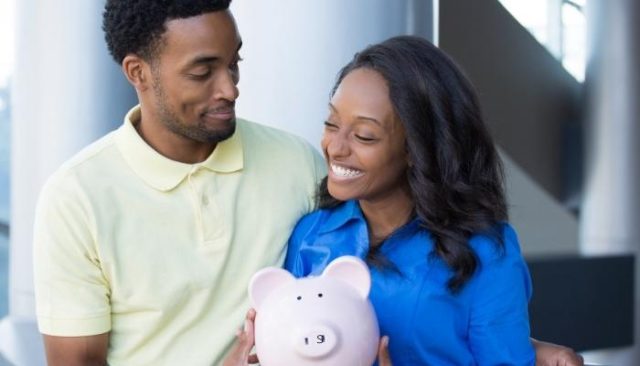 Regular saving is crucial, but investing in the correct type of asset is even more essential if you want to reach millionaire status. You may invest in rental properties or other financial assets to gain extra cash. It's pretty straightforward; Make long-term wealth with high-interest-rate investments. Equity may be the better option in this instance. You can also diversify your portfolio by investing in equities, mutual funds, and unit-linked insurance plans, among other things.
Maintain a proper mix of equity and balanced funds in your portfolio, regardless of which investment option you choose, to avoid your portfolio becoming excessively risky or conservative. You'll have more investment opportunities as your wealth rises, so raise your investment amount proportionally. You may start by putting aside any additional funds you have, in case you have a high-paying job, or amounts such as bonuses or incentives, towards achieving your goal sooner.
Your job isn't done once you've made a financial investment. Therefore, you should also assess your investment at least once a year, if not more frequently. If your fund has underperformed its benchmark, consider the reasons for the underperformance and the likelihood that these reasons will continue in the future before making any other investment decisions.
#5. Start or Expand a Business Successfully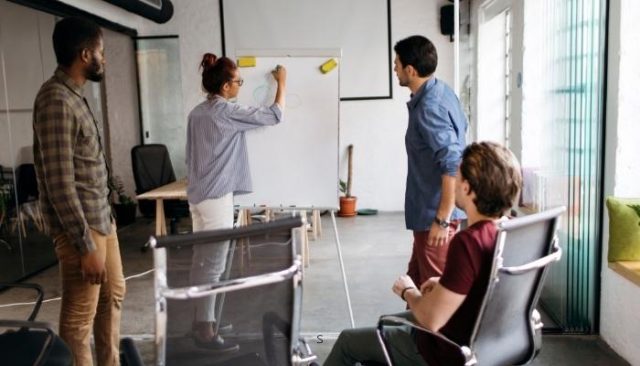 Having a business can boost your chances of attaining a millionaire status. According to the book The Next Millionaire Next Door, business owners have a more considerable net worth than individuals who work for others. According to IRS data, the wealthiest 1% of Americans own businesses. To put it another way, business owners and entrepreneurs make more money.
Being an entrepreneur does not necessitate devoting all your savings to the business. It is possible to launch a firm on a small budget. Entrepreneurial founders have found success by addressing long-standing problems in ordinary sectors. Maria Rios, for example, started her $30 million company, Nation Waste, with just a pair of steel-toe boots and two garbage trucks.
If you already own a business, start thinking about how you can grow it or make it more profitable. Examine your books and do some math. Determine what is preventing profitability and what has to be done to increase earnings. A recurring revenue model is one option for entrepreneurs to make more money.
#6. Develop a Recurring Revenue Stream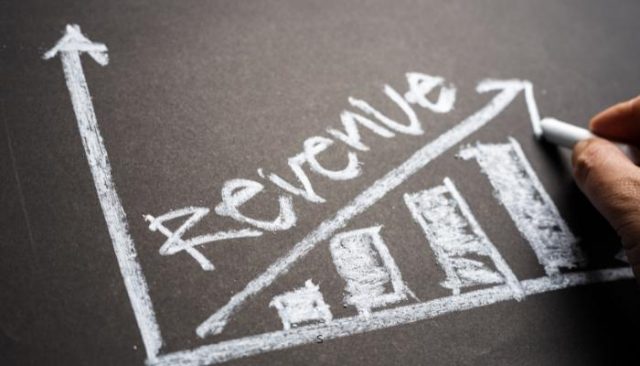 Developing recurring revenue streams is one of the most important aspects of becoming a millionaire. Recurring revenue is when you collect money from the same consumer monthly or annually. Recurring revenue requires less time, money, and effort to generate fresh business income.
There are a variety of recurring-revenue business concepts to consider. For example, customers pay a monthly membership fee to use a cloud-based software package. You could also post AdSense ads on your website to make money on the content you've already published, or you could build a self-serve storage facility and collect rental payments from the same clients month after month. The idea is to turn your business into a money-making engine that generates consistent revenue.
This business approach helps you in saving money by reducing the time and money it takes to generate new sales. It usually raises the revenue-per-customer ratio as well. This means that each customer generates more money and is usually more profitable on their own. In conclusion, regular revenue makes reaching your millionaire goal much more manageable.
How Much Do I Need to Invest to Become a Millionaire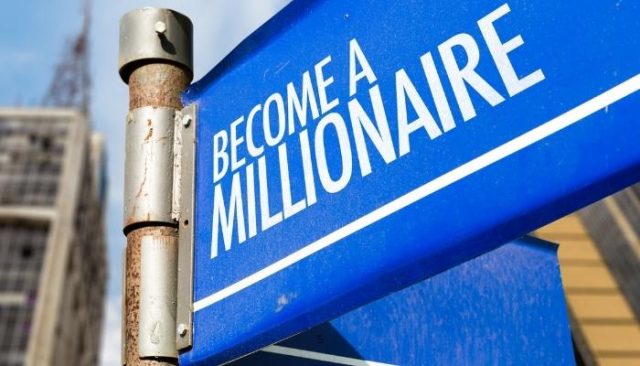 You have a better chance of getting rich if you start investing early. It's that easy (thanks to compound interest)! The amount of money you'll need to become a millionaire is determined by where you are in life. You can afford to save less money because you have more time to accumulate wealth and tolerate more risk when you're younger. If you wait until you're older to start saving, you'll have to save more money each month.
If you start saving $300 a month at the age of 25 and assume an annual return of 11%, you could be a millionaire by 57. If you continued to invest and retired 10 years later, you'd have a $3.2 million nest egg. And it's only $300 per month! So, start investing and set up an emergency fund as soon as you are debt-free (it's okay if you still have a mortgage). There are no exceptions!
How Can I Get Rich with No Money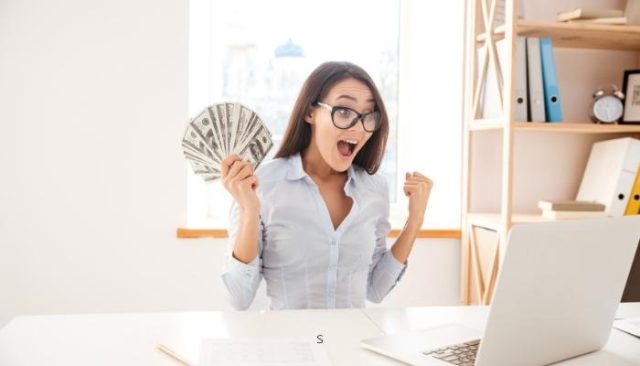 Not everyone is fortunate enough to be born into a wealthy family. To become rich, you don't have to be a celebrity or a trust fund baby. When defining what it translates to be wealthy, opinions differ. However, it's important to remember that being rich isn't just about how much money you have but also your net worth.
When it comes to accumulating wealth, you must have a positive money mindset. Everyone has a money story, and it's up to you to figure out what yours is and whether or not it's holding you back. Because millionaires think differently, it's critical to reframe your story to appeal to their mindset. How to get rich cannot be a one-time event in your life; it necessitates hard work and dedication.
It isn't easy to believe, but it's true. Even most millionaires stick to a spending plan. The most important secret to becoming and remaining wealthy is to spend less than you earn. But, even for millionaires, there will always be desires that exceed their financial means because money is not infinite.
Creating a financial vision board is a popular way to get motivated and develop a wealthy mindset. This motivates you by allowing you to see your financial and future goals daily. Reading how to become rich from other financial success stories is another way to improve your money mindset. When you see others succeed financially, it can inspire you to do the same.
Creating a financial plan is crucial in becoming wealthy from nothing. When it comes to finances, the adage "If you don't prepare, prepare to fail" holds. To begin creating your financial plan, you must first establish your financial objectives. Setting short- and long-term goals is a good idea. However, it is easier to achieve long-term goals by breaking them down into smaller steps.
You're also more likely to achieve your goals if you write them down. For example, setting financial goals makes it easier to figure out how to become wealthy.
Featured Investing Broker of March 2023
Broker
Best For
More Details

Advanced Non US Traders
Read Review




securely through Avatrade website




Intermediate Non-US Traders


Read Review





securely through FXCC website






Overall Broker
Read Review





securely through Forex.com website




Professional Forex Traders

Read Review




securely through Interactive Brokers website



Broker
Best For
More Details

Advanced Traders
Read Review




securely through Tradestation website




Intuitive Platforms


Read Review





securely through Tradier website




Powerful Services at a Low Cost
Read Review





securely through Tradezero website




Professional Forex Traders

Read Review




securely through Interactive Brokers website



Best Forex Training Course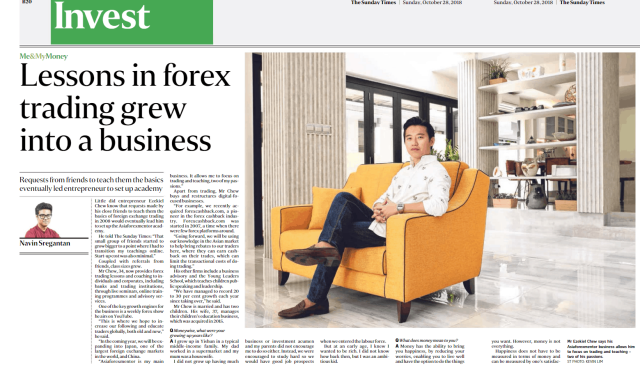 Ezekiel Chew of Asia Forex Mentor has covered you whether you're a new trader looking to make a living by trading forex, stocks, commodities, or indexes, or a fund management firm with a large AUM looking to increase your ROI. Their high success rate demonstrates the effectiveness of their work for individuals.
Their trading strategy is based on the fact that they want to make more money than you lose to improve their mathematical chances of winning and 'out-edge' the stock market with their proprietary system. It's a bold statement. They are, however, supported by their research and findings, which demonstrate that what they say is correct. Furthermore, each set will outperform the market.
Working with Asia Forex Mentor is the most cutting-edge way to get the best return on investment you've ever had. You're not just getting a regular trader or trainer who makes $2,000 to $5,000 per trade. Instead, you'll be taught by a professional forex trader who earns six figures on every transaction. By training bank traders, forex traders working in trading institutions, and investment firms, Ezekiel Chew has impacted the lives of thousands of retail traders.
The AFM Proprietary One Core Program is a comprehensive training program covering all aspects of forex trading, from beginner to advanced levels. This is the one that has made a positive difference in many people's lives. This is the package for you if you want to learn and master this money-making skill.
Conclusion: How to Save Money and Become a Millionaire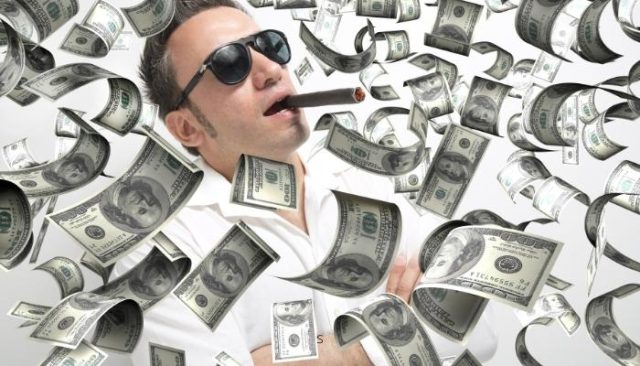 For many, becoming a millionaire appears to be a distant dream, but it is an attainable goal. If you start thinking that a million dollars are an enormous amount of money to spend for a lifetime on fancy things because of this statement, your cash will vanish in no time. However, a few lifestyle changes can yield significant results and improve your financial journey.
Of course, how much you earn is determined by the performance of your investments. When you're younger, you have more time to take more risks with your assets and look for opportunities that could yield a 7% or higher return.
That means investing only a small portion of your money in low-yielding certificates of deposit (CDs) and money-market funds. Instead, consider investing in equities to earn returns that can outpace inflation and help you grow your savings.
Start when you're young, be disciplined, and create and stick to a long-term financial plan. Then, even if the ride is slow, you'll be pleased with the long-term results. It won't be easy to make your first million, but it doesn't have to be impossible.
How to Save Money and Become a Millionaire FAQs
How much do I need to save to be a millionaire?
Your current financial situation determines the amount of money you'll need to invest in becoming a millionaire. You can put away less money because you have more time to accumulate wealth and can tolerate more risk when you're younger. On the other hand, you'll have to save more money each month if you wait until you're older to start saving.
Setting aside $50 per month may not seem like much, but if you start investing early enough, it can help you become a millionaire. You'd have $1 million in just under 54 years if you kept going at this pace. However, 54 years is a long time, especially if you're starting late, so you might want to think about making more significant monthly contributions.
How can I be a millionaire in 5 years?
Millionaires don't appear anywhere. There is a lot of hard work, patience, and strategic thinking to become wealthy. To stay wealthy, one must quickly learn how to keep that money. A person's first thought is to become rich, but as time passes, they realize the importance of remaining wealthy and the efforts required to maintain that status.
One should never underestimate the value of education, professional degrees, and continuous learning. If you want to do something but don't know how, one tip that always works is that while others are busy doing nothing, you should take time to do internships, even if they are low-paying, because you will learn more about your craft.
The suitable investments for massive growth are a crucial step toward the dream of how to become a millionaire. You'll be on the right track if you learn how to invest after learning how to save.
| RECOMMENDED TRADING COURSE | REVIEW | VISIT |
| --- | --- | --- |
| | #1 Forex, Crypto and Stocks trading course. Ranked most comprehensive by Investopedia and Best by Benzinga. Free to Try! | |
Like this Article? Subscribe to Our Feed!
Wilbert is an avid researcher and is deeply passionate about finance and health. When he's not working, he writes research and review articles by doing a thorough analysis on the products based on personal experience, user reviews and feedbacks from forums, quora, reddit, trustpilot amongst others.