Aspiration Bank Reviews: Is Aspiration a Good Bank?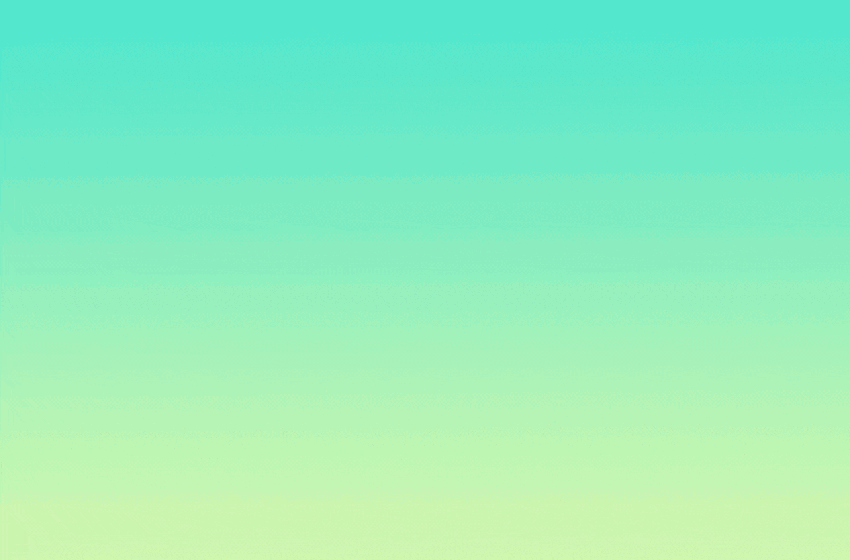 It's 2023, and you need to take your personal finance seriously. One of the ways you can do this is to get a financial institution that would help you earn interest, have low minimum balance requirements, low monthly fees, overdraft costs, etc.
Climate change should bother everyone, but sadly, big corporations are only after making the big bucks, nothing else matters. If you wonder how climate change has anything to do with a post about finance, stick with us, and you'll see.
Aspiration financial institution cares about the environment, and it is not just the superficial caring that most companies do. They pay offsets on gas-related purchases, are part of the conscience coalition, etc.
Irrespective of their dedication to the environment, they offer some fantastic products, have low monthly fees, cheap overdraft fees, easily transfer money, etc. So, when you bank with them, you are essentially doing two things: saving the environment and securing your personal finance.
Aspiration Bank Reviews: Topic Overview
Understanding how bank accounts work can be overwhelming at first glance but we're here to help break it down so that anyone can understand it!
Check out our comprehensive review of Aspiration Bank's services below: -What are the benefits? -How does it compare against other banks? -What are the Pros and Cons -Who is it best for?
Everything you need to know about Aspiration Bank in one place. We've got the details for you.
What is Aspiration?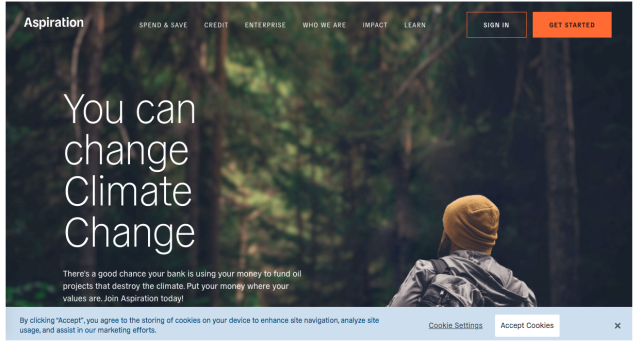 First off, the name Aspiration is an inspiring name, and it has this way of triggering interest and curiosity into what this institution is. You ask yourself questions about what the institution is aspiring to do, their plans, and so on.
Aspiration is an online bank that has aspirations, and their aspirations are centered around making life better for humanity. They want to do well, so good, help you save money, save the planet, donate to charitable causes, and so on.
Their aspirations are not lofty as Aspiration is putting in the work to make it possible. They have the Aspiration Redwood Fund and offer more Redwood IRA products that assist with investing.
Aspiration was created in 2013 and began operations in 2015, and it is not a bank but a Fintech company that offers financial services. However, it has partnered with different banks with FDIC insurance and has checking and savings accounts in a cash management account.
You can deposit cash in your savings account and can rest assured that they are safe. These safe banks Aspiration partners with are;
Coastal Community Bank
Bremer Bank, NA
Ion Bank
ProgressBank
Bank of New Hampshire
EagleBank
Manufacturers Bank
C3Bank, NA
The Freedom Bank of Virginia
Bridgewater Bank
Nano Banc
How do Aspiration Checking Account and Savings Account work?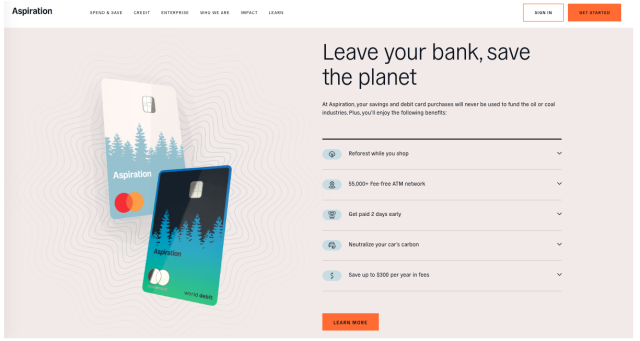 Account-holders at Aspiration are probably the coolest people on earth. They are so cool that they don't have regular checking and savings accounts.
Instead, they have the Aspiration spend to save. Spend is Aspiration's name for checking accounts, while save is their name for a savings account, and both are under their Cash Management Accounts.
In this part of the Aspiration bank review, we will discuss these two Aspiration accounts;
This Aspiration account is the standard Aspiration account and it is the regular CMA for Aspiration customers. The Aspiration spend-save account helps account holders have the advantage of checking and saving simultaneously.
Aspiration users don't have to get a separate account for saving or checking. The save aspect works as the customer's Aspiration save account, while the spending aspect works as the checking account.
So, customers can do two things with one account without dealing with a minimum balance requirement. In addition, customers control monthly maintenance fees, which could be $0 or more depending on the customer.
Although you don't have to deal with a minimum balance requirement, you will pay a $10 cash deposit minimum when opening the account. When you open this Aspiration Spend Save account, you will also get an Aspiration debit card with cashback features.
To benefit from the 5% cashback feature, you will have to make Aspiration debit card purchases with one of the conscience coalition companies. Alternatively, you also gain 0.5% cashback when you make Aspiration debit card purchases with companies with superior Aspiration Impact Measurement (AIM) scores.
Companies get high Aspiration Impact Measurement (AIM) scores if Aspiration reviews the company's treatment of the planet and its people. Also, when you spend a minimum of $1000 monthly, you will get 3.00% APY on the first $10,000 in your Aspiration Spend Save account.
In addition, when you spend $1000 in the first 60 days, you get a $150 bonus.
The account Aspiration plus Spend Save holds most of the perks. One of such perks is that the company buys offsets when you make gasoline debit card purchases.
They buy carbon offsets because you are entitled to the planet protection benefit as an Aspiration plus account holder. Also, you get a plus spend save accounts secondary mobile phone protection insurance when of up to $600 per claim and $1000 in 12 months.
To benefit from Aspiration plus mobile phone insurance, you only need to pay your mobile phone bills with your aspiration debit card. Also, you get one cash back for an out-of-network ATM per month and about $1,000 reimbursement in the rare case of identity fraud.
Aspiration plus save spend account also offers you 10% cash back when you make debit card purchases with companies in the conscience coalition. Also, you will be eligible for cash back on companies with good AIM scores.
However, as one of the Aspiration plus account holders, you have to pay $7.99 in monthly service fees per month or $5.99 when you pay annually. In addition, you could also get a 5.00% Annual Percentage Yield on your Save account when you spend $1,000 minimum.
Click Here to Know More About Aspiration Accounts.
What are the Features of Aspiration Banking?
Cash Management Account
Both online banking accounts are in the Cash Management Account. This Cash Management Account offered customers to have both checking and savings in the same place, with customers able to enjoy checking benefits.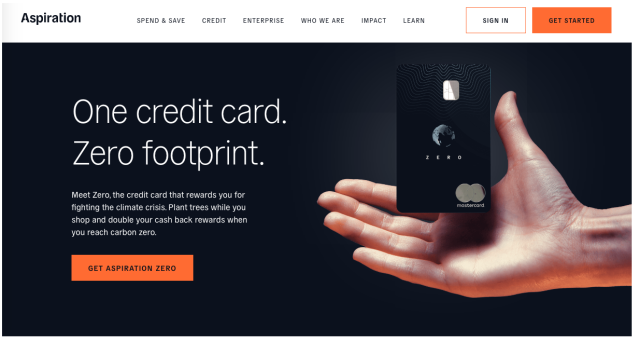 Click Here to Know More About Aspiration Credit Card.
Aspiration offers this credit card as a reward with a benefit for the environment. For every purchase you make with your credit card, Aspiration will plant a tree.
Also, at the end of every month, Aspiration will give you 1% on all the purchases made in that month. You can use your mobile app to track your progress, earn cash, and how you can save money.
In addition, you can redeem your reward for cash or for more trees. However, you have to pay a $60 yearly fee, but you also get a $300 sign-up bonus when you spend $3,000 in 90 days.
Redwood Fund
It's not good finance to withdraw money all the time to spend. You can also engage in some investment which would be within your means.
Aspiration Redwood Fund allows you to invest in a sustainable mutual fund that is managed by UBS Asset Management. UBS is one of Aspirations Partners and the Redwood Fund, which it manages works by providing smart gains.
However, as much as the Redwood Fund targets profits, it does this ethically, that prioritizes the environment. So, the fund deals with companies dedicated to the planet and humanity.
To sign up for the fund, you will only $10, and the annual payment for the operational cost is 0..50% of your assets. Fund withdrawal requires no payment, and like the Aspiration spend save basic and plus, you can choose to pay more monthly fees.
They motivates its customers to do this by ensuring that they give 10% of the monthly service fees of their customers to charity.
Social Initiatives
Aspiration is just looking to earn money, and they want to give back as much as they can. Aspiration has deviated from regular soulless banking to a more interactive banking experience for customers.
They not only try to interact with their followers also to rebuild our ailing planet and unprivileged people. Apart from its commitment to the environment, the bank also ensures that 10% of its profits go to people in need.
So, the company hopes to save the planet, reduce hunger, eradicate poverty, reduce crime, improve access to health and education. Also, the bank doesn't use any of its deposits or earnings to fund fossil fuel projects.
Easily Accessible ATMs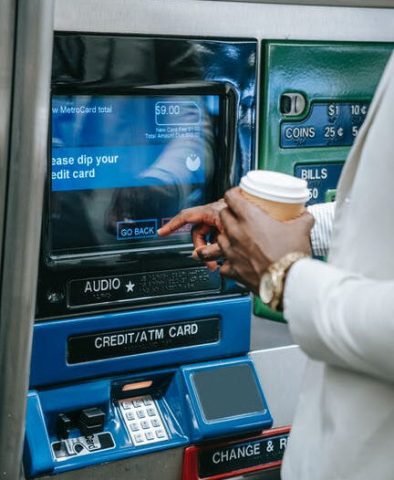 As a Fintech company, people would think getting an ATM for withdrawal would be a chore. But Aspiration has proven otherwise with its 55,000 free ATMs.
The Aspiration ATM is on the Allpoint network, and through this ATM, you can deposit or withdraw money. Allpoint has ATMs throughout the country and at major stores.
You can use out-of-network ATMs, but Aspiration would only reimburse just one out-of-network ATM fee reimbursement per month. So, you will pay ATM fees
Zero fees
Although you will pay a monthly fee for the Aspiration plus account, there are little to no charges otherwise. For instance, there aren't overdraft costs as customers must have the required amount to complete a transaction.
You also don't have to pay for check deposits, debit card usage, dormant accounts, etc.
Cash Back
Both the Aspiration Spend Save and the plus give you access to a debit card. You can transact with the card and will be eligible for cashback which is more on the plus account.
You can get as much as 10% cashback on your plus account. The spend and save account only earns you a maximum of 5% cashback.
To qualify for this cashback, you must use your debit card to transact with a Conscience Coalition member company.
Mobile App
The account Aspiration Plus bank account and the Spend and Save work with the Aspiration mobile app. The app can allow you to deposit checks, take care of your bills, use Apple pay and Android pay.
You can deposit cash more than $5,000 using the mobile app. However, if the check is larger than that, you must physically mail it to an Aspiration partner bank for processing.
How much does Aspiration Cost?
Generally, Aspiration is free, and you don't have to pay any monthly fee, overdraft fee, etc. However, you can choose to pay a certain fee as a monthly fee, which part of it will go to charity.
| Aspiration Bank Accounts Types | Monthly Fees | Waiver Criteria | Minimum Deposit Amount |
| --- | --- | --- | --- |
| Aspiration Spend-Save Account | $0 | N/A | $0 |
| Aspiration Plus Account | $7.99 monthly or $5.99 when you decide to pay annually | N/A | $0 |
Click Here to Know More About Aspiration Accounts.
Who is Aspiration Best For?
Those Who Love a Bargain
Aspiration does not have ATM fees, account maintenance fees, no overdraft fees for debit card expenses, no charge on direct deposits. This helps you to save costs which you would have ordinarily incurred.
Although, if you use an ATM that does not belong to the Allpoint ATM network, you will pay. Notwithstanding, you would be eligible for one reimbursement per month for such ATM use.
Also, you don't get overdraft fees because transactions will fail if you have insufficient funds.
Empaths
Aspiration cares about people and the environment, and it motivates its users to be like that also. So, when you round up your debit transactions.
It pays your carbon offsets when you use your Aspiration plus account to make gas transactions. The company doesn't invest in fossil fuel companies.
Aspiration Bank Pros and Cons
✅ PROS
▶ Accessibility
Aspiration has a vast network of ATMs that are on the Allpoint network. All transactions on the Allpoint network are free, and they are almost every, including major stores.
55,000 ATMs help customers easily find one of their ATMs and transact easily and speedily.

▶ Low/No Fees
There are no monthly service fees you have to pay on the Aspiration basic account. Although the company does solicit for funds from you, some of the amounts you give them go to charity.
So, you are at liberty to determine the amount you want to give. For the Aspiration plus, you have to pay the small sum of $7.99, which could be $5.99 if you pay annually.

▶ Environmental Benefits
Aspiration cares about humanity and the planet, but it doesn't take what you don't give it. It is your willing contribution and investment that the company uses to pursue its environmental and humanitarian ideals.
You wouldn't be paying for something you don't want to pay for. Aspiration won't use your money as a source of investment in a fossil fuel company.
You can take responsibility for improving the environment by getting more trees planted when you round up card purchases to the nearest dollar.
🚫 CONS
✖ Cashback
If you use the Aspiration basic, you get 5% cashback when you perform transactions with the Conscience Coalition companies. With the Aspiration plus, you get 10% cashback, but you must pay monthly service fees.
This looks unequal as those with the Aspiration basic won't make any monthly payment and still enjoy 5% cashback.

✖ Little Reimbursement for Out network ATMs
You will be charged for using another ATM if you can get an Allpoint ATM to use with your Aspiration card. Aspiration will not reimburse This charge which is around $2.50 if your transaction is more than one.
Aspiration will only reimburse only one out-of-network ATM transaction per month. So, if you are around any of the 55,000 Allpoint ATMs, there isn't any problem.

✖ More benefits only for Aspiration plus
Aspiration plus is the one eligible for most benefits. They have higher cashback, more APY when you perform transactions that are at least $1,000 per month.
Aspiration Compare to other Banks
| Bank | Minimum Deposit | Monthly Fee | Savings APY | Overdraft | Number of Branches |
| --- | --- | --- | --- | --- | --- |
| Aspiration | $0 | $0 | 1.0% | $0 | N/A |
| Chime | $0 | $0 | 0.50%  | $34 | N/A |
| Bank of America | $4-$25 | $12 | 0.01% | $35 | 4,300 |
| CITBank | $100 | $0 | 0.50% | $34 | N/A |
Click Here to Know More About Aspiration Accounts.
Aspiration vs. Chime
Chime and Aspiration have a lot of similarities, one of which is both online banks and not traditional banks. Like Aspiration, it is a Fintech company that provides financial services for its users.
When it comes to it, Aspiration is cheaper than Chime. This is because Chime still ensures that its users pay overdraft costs when they transact more than their balance.
Aspiration adopts a different approach to this because it doesn't allow transactions above customer balance to succeed. This way, customers won't end up overextending themselves on transactions using what they have.
By ensuring customers use what they have, Aspiration inspires its users to save cash and be more careful with their expenses.
>> Read more About Chime Banking Reviews: Is Chime a Good Bank?
Aspiration vs. Bank of America
Bank of America is one of the oldest American banks and is one of the most traditional banks you'll ever see in the United States. People describe Bank of America because it has 4300 branches and 16,000 ATMs across the country.
Without disrespect to Bank of America, Aspiration has lost the accessibility battle as Aspiration has more ATM access. Also, Aspiration is digital, which means you can access them anywhere, everywhere as long as you have a device with internet access.
Aspiration is also cheaper than Bank of America as it doesn't collect monthly service fees for its Aspiration basic. The Aspiration plus for which it collects monthly service fees is not even close to the $12 fee Bank of America puts on its account.
In addition, Aspiration is an environmental and humanitarian bank that is about making money and making lives better. We are not sure BoA which is one of the greatest financial institutions does this as much as Aspiration.
>> Read more About Bank of America Reviews: Is it a Good Bank?
Aspiration vs. CIT
Aspiration is an online bank and so is CIT. Although Aspiration is more like a Fintech company that encourages socially conscious spending using cash rewards.
You can also earn interest with Aspiration with 1% APY on its savings account. Aspiration is a people friendlier bank than CIT as Aspiration cares about profit-making and the earth and its people.
Aspiration is dedicated to its ideals, and it doesn't invest in fossil fuel companies. It also plants trees when you use its credit card or round up a debit card transaction.
Aspiration has 55,000 ATMs, making it easier than seeking to use an ATM linked with Aspiration.
>> Read more About CIT Bank Reviews: Is CIT a Good Bank?
Conclusion: Is Aspiration a Good Bank?
From our Aspiration banking review, you can see that this is a soulful institution. Aspiration is not fixated on profits like other similar institutions.
They care about you and the earth you live on and has created sustainable policies that will help both the earth and the people. Aspiration bank is not seeking to bury you in fees and isn't going to give you anxiety in the form of waivers.
The kind of institution that offers you so much while taking so little. It is an institution that holds itself accountable to you.
Aspiration is the way forward if you are looking to deal with a bank that cares about you.
Aspiration Bank FAQs
Does Aspiration really give you money?
Yes, you can earn cash in the form of cashback and single ATM fee reimbursement. Depending on your account, you could get as much as 10% Cashback or as little as 3% Cashback.
Who is behind Aspiration bank?
Andrei Cherny Joseph Sanberg is behind Aspiration, and Aspiration is headquartered in Marina del Rey, California.
How much cashback does Aspiration give?
Aspiration offers 3 to 5% Cashback on its Aspiration basic and 10% Cashback on its Aspiration plus. It offers 0.5% Cashback if you spend money with a company with high AIM scores.
How to process Aspiration Save account?
All you have to do is to give the Aspiration tour email and pay the initial deposit.
Click Here to Open an Account on Aspiration.
Like this Article? Subscribe to Our Feed!
John is an avid researcher and is deeply passionate about health and finance. When he's not working, he writes research and review articles by doing a thorough analysis on the products based on personal experience, user reviews and feedbacks from forums, quora, reddit, trustpilot amongst others.