CryptoKitties: A Beginners Guide On How These Work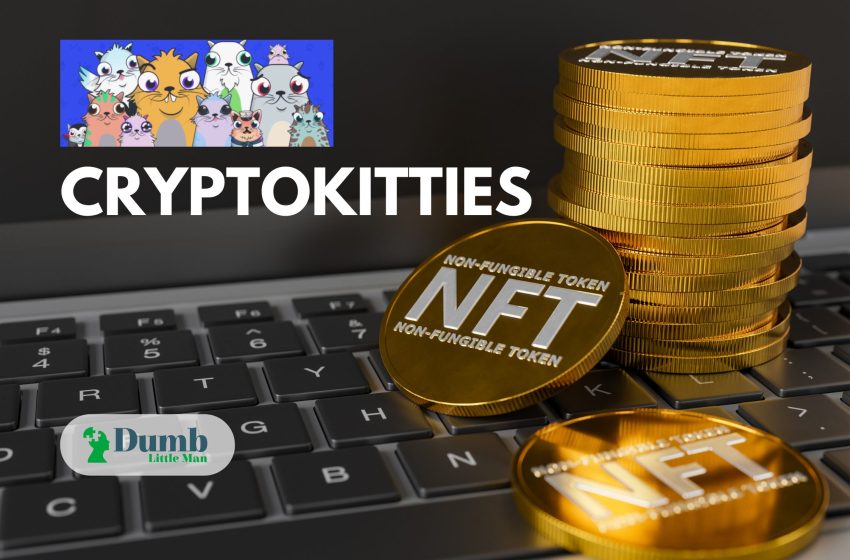 Want to jump straight to the answer? The best cryptocurrency brokers for traders are Coinbase and Gemini
The #1 Crypto and Forex Trading Course is Asia Forex Mentor
The crypto industry has seen massive expansion over the past decade. What started off as a digital currency has now expanded into more areas as blockchain technology finds new applications. One area that appears to be heating up right now is the nonfungible token or NFT.
These tokens are designed to provide ownership proof for digital creations and a wide range of other things. Based on the popularity of NFTs, many projects have risen as they try to take advantage of this sector. The Cryptokitties NFT game is one of them.
These NFT-backed digital cats are offering immense investment opportunities and as such, we thought it would be great to cover them in detail. In this post, you will learn what these fancy cats on the Ethereum blockchain are, how they work, and how you can actually profit from them. We will also give you a few more details on how to make extra cash in crypto.
What are CryptoKitties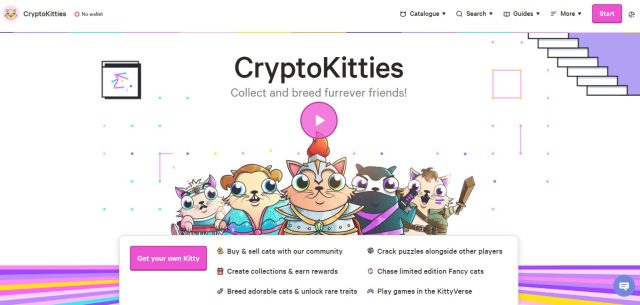 Cryptokitties is basically an NFT game where users breed virtual cats. Each cat is unique in terms of the attributes that it has, its size, features, and all that. When you breed digital cats, you get an NFT to back it. This, therefore, means that you can prove ownership of that cat.
You can then use these fancy cats to battle against other players and earn rewards. Now, please note that the virtual kitties are fully transferable. So, you can hop into the Cryptokitties website or marketplace where you can buy Cryptokitties or sell the digital cats that you have already created for a profit.
The Cryptokitties NFT game is based on the Ethereum network which is backed by secure smart contract applications. But there is some downside to this. Users pay gas fees every time they buy or sell cats on the chain.
But unlike other blockchain technology or platforms, gas fees on the Ethereum blockchain are often very high. Nonetheless, this has not stopped folks from breeding Cryptokitties in fact, some founder cats have gone on to sell for a lot of money in the Cryptokitties marketplace.
How Does CryptoKitties work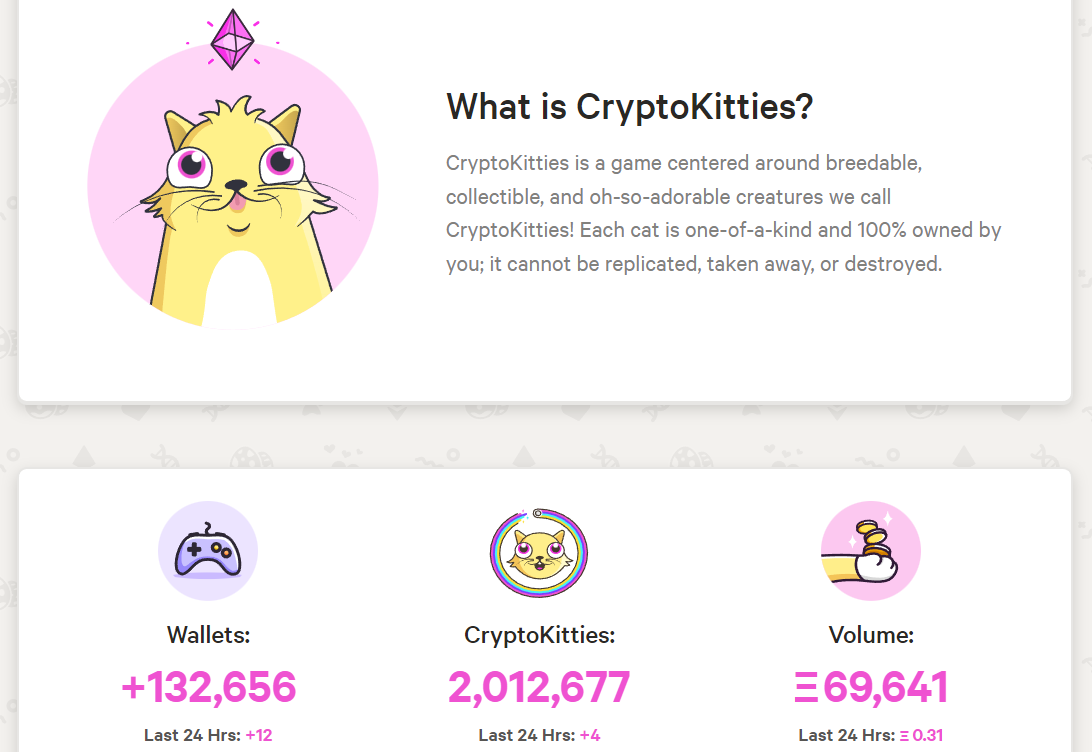 So, the main goal for any Cryptokitties player is to make money when you sell cats. This is where the breeding process comes into play for a new kitty. A founder cat can be a great option to buy but you can still breed your kitties from scratch.
The platform is created in a way that each cat breed is unique. Now, there are four levels of cats, all of which are based on rarity. The first category is 'Normal' which is less rare and as such, cats under this category will not fetch a lot of money. There is also the 'fancy cats' category. While these ones are a bit higher in order, they are still not the most coveted assets.
The third and final options include 'Special edition' and 'Exclusive'. Now, please note that you will need resources to breed digital cats. This is called an in-game economy and is very common for all blockchain games. So, if you want to breed a rare cat, you will end up spending more resources to do so. This means that you must deposit money into the platform and use it to acquire resources within the Cryptokitties website.
Keep in mind there is a transaction fee to pay too. The hope is that once the kitty is ready, it will fetch more money in the marketplace than you used to breed it. The good news is that all these NFT transactions are backed by smart contracts. Everything is secure and highly efficient.
How to Play Cryptokitties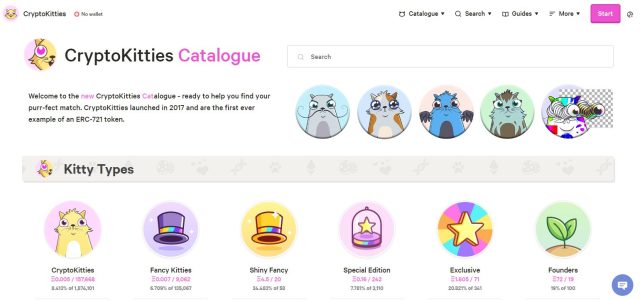 For those of you who want to join this blockchain-based game and own kitties, there are five basic steps to follow. Here is a breakdown of all of them:
#1. Sign Up for a Cryptocurrency Wallet
As noted above, you will need some resources to breed your non-fungible tokens or kitties. As you know, most Ethereum gaming will require the native ETH crypto. As such, you must connect your crypto wallet and ensure there is some ETH in there.
Cryptokitties supports a wide range of wallets as long as they can work with the ERC 721 token. It should therefore be easy to sign up for the blockchain game and get some featured placement as you start to own some digital collectibles.
#2. Fund your Wallet
Well, you will need ETH to get new Cryptokitties on the Ethereum platform. There are many ways to fund your wallet. However, the easiest way is to find a central crypto exchange like Coinbase or Binance. Once you are there, buy some ETH. This should take a few minutes as long as your trading account is approved and ready to trade.
Once the ETH is in your possession, you can now transfer it to your wallet. This is actually the same process for playing most Ethereum-based games since the core contract of the platform is the same. Also, most Ethereum blockchain games are based on the ERC 721 token standard.
Broker
Best For
More Details


Earning Rewards
Read Review




securely through Coinbase website
Broker
Best For
More Details


Altcoin Trading
Read Review




securely through Binance website
#3. Sign Up for CryptoKitties
Cryptokitties attracted a lot of attention over a short period of time when it launched. In fact, the final price for these kitties had gone up so fast before a rapid decline. But this digital asset pool is now coming back.
So, if you want to get cat-based digital assets that are based on NFTs, you can sign up with the Cryptokitties site. It also takes a few minutes to do so. You don't need to put in a lot of details as long as your cryptocurrency wallet is connected.
#4. Buy your First Cat
Choosing a cat is very important in Cryptokitties. The good news is that you will actually get a huge variety of cats to buy. But early generation kitties tend to have a lot of advantages. You can collect and breed them without having to spend too many resources in the game. As previously mentioned, you want to make sure that the final price of an axiom zen kitty is higher than what you have used to buy or breed it.
Please also factor in ownership transfers and fees when you buy or sell a kitty. Breeding is fun and it receives compensation in breeding auctions. But no matter what you do, the underlying code is to always buy kitties that are in demand.
#5. Trade, Sell, and Breed
Now that you have your kitty in place, it's time to cash in from it. There are many innovative solutions that can help you get the most out of these kitties. However, two main options to explore come out. For starters, you can continue breeding and add a new eye shape and other features to create more value.
That way, users tend to make more money. You can also sell the kitty instantly without having to add anything else. After all, the price of these kitties that you create will go up and down depending on the conditions of the market. While it is fun to play and enjoy this game, if you sense that the NFTs are now selling at a good price, you better pounce before it's too late.
How to Make Money on CryptoKitties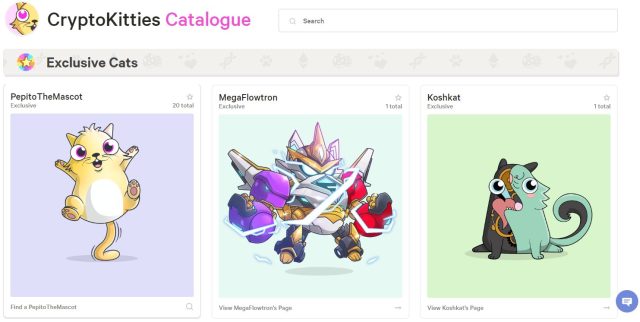 The idea of making money when you play these games may seem simple. But it is more complicated than that. Kitties will need a lot of breeding before they can fetch you some good money in the auction. So, before you add a debit card into your exchange wallet to buy these cat NFTs, take some cooldown period just to be sure you understand the risks.
Now, there are two ways to make money here. First, you can breed your kitties from scratch. Yes, some resources will be needed. However, it is likely that demand for this varies based NFTs will go up. You can then sell your breeds and make some profit from the game. Be sure to get some details though about breeding in dapper labs anytime.
Secondly, you can actually buy bred kitties for the purpose of speculation. You see, regardless of the financial relationships you have built in the past, Cryptokitties is still a business fueled by demand and supply. If there is more demand for kitties, then naturally the price will go up. The goal is to buy the kitties at a lower price and sell them at a higher markup.
Best Crypto Broker
Broker
Best For
More Details

Earning Rewards
Read Review




securely through Coinbase website




Altcoin Trading


Read Review





securely through Binance website






Sign Up Bonuses
Read Review





securely through Crypto.com website




New Investors

Read Review




securely through Gemini website



Best Crypto and Forex Training Course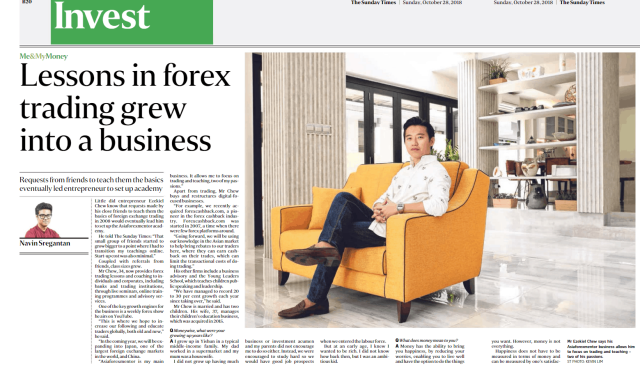 Well, if the idea of buying kitty-based digital assets on the Ethereum blockchain is not attractive to you, there are still other ways to make money online. The forex market should be a great place to start and for good reason. First, there is over $6 trillion worth of daily trade volume in forex. It means that if you learn the right strategies, you can easily get by.
This is where the Asia Forex Mentor by: Ezekiel Chew comes in. The course is a detailed beginner guide in forex. It will give you the foundations that you need to expand your income potential through risk-averse trading.
In fact, the author of this course is a seasoned trader himself with a very good track record of success in the market. He has also taught some of the leading traders across global banks. What you get with this course is a practical starter guide that will ultimately make you a great forex trader.
| RECOMMENDED TRADING COURSE | REVIEW | VISIT |
| --- | --- | --- |
| | #1 Forex, Crypto and Stocks trading course. Ranked most comprehensive by Investopedia and Best by Benzinga. Free to Try! | |
Conclusion: CryptoKitties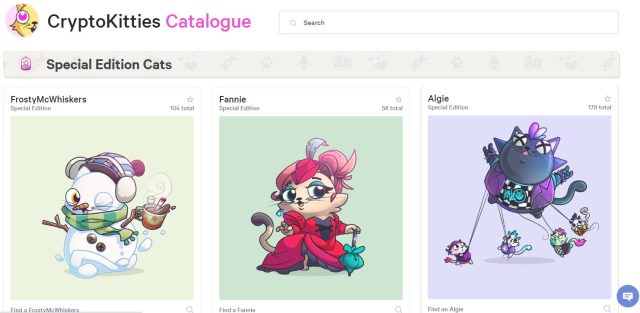 The world of NFTs is filled with a lot of big projects and some that don't offer anything. But there is no doubt that NFTs will become a huge part of blockchain technology and revolution. So far, the Ethereum network is leading the way as far as NFT-based games go. But more chains will join in the future.
At the center of NFTs, Cryptokitties included is a rarity. So far, Cryptokitties have been a success. These digital cats have sold for a lot of money and it seems the buzz around the project will go on. Yes, the crypto market will at times experience ups and downs. Right now most NFTs have lost some value as investor sentiment in the market weighs down prices.
But NFTs will rebound and if you have ever wanted to own some of these digital assets, this dip in the market offers an incredible opportunity. Besides, there seems to be a lot of hype around crypto kitties.
It is plausible to expect that these cats could easily see their value go up fast in the future. Despite this, the crypto market is filled with risk. The price of assets is so volatile. Please invest a small amount of money that you can afford to lose.
CryptoKitties FAQs
What is the most expensive CryptoKitty?
Founder cat #40 is by far the most expensive kitty to ever sell in the Cryptokitties marketplace. The cat in fact sold for a whopping $1.06 million in 2020. This orange cat still holds the record and it's hard to see any other cat topping this anytime soon. This is because the NFT market right now is facing a lot of headwinds.
Is it worth investing in CryptoKitty?
Well, it depends on how you approach this. If you do proper risk management, then you can end up making some decent money from crypto kitties. Right now kitty prices are very low. It's a decent dip to buy while taking minimal risk.
| RECOMMENDED TRADING COURSE | REVIEW | VISIT |
| --- | --- | --- |
| | #1 Forex, Crypto and Stocks trading course. Ranked most comprehensive by Investopedia and Best by Benzinga. Free to Try! | |
Like this Article? Subscribe to Our Feed!
Wilbert is an avid researcher and is deeply passionate about finance and health. When he's not working, he writes research and review articles by doing a thorough analysis on the products based on personal experience, user reviews and feedbacks from forums, quora, reddit, trustpilot amongst others.