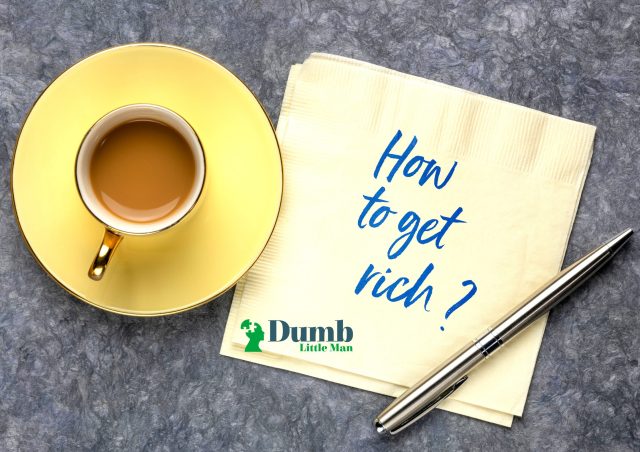 Do you know that before 2021 we didn't have a term to refer to $100-billion owners? No one expected someone to get as rich as that; hence, there was no need to define a term that refers to them. However, in 2020, when the US hit its worst unemployment rate, ironically, wealthy business owners like Jeff Bezos and Elon Musk were crossing all shackles with their wealth.
Today, more than ten people are recorded with more than 100 billion net worth on the Forbes list. Hence, It has led to the inaugural of the word- "Centi-Billionaire": individuals with over $100 billion value of assets.
Wealth is an essential aspect of enjoying life; it might not be the only requisite for happiness. It is indeed true that one can't satisfy his pleasures without having riches. Therefore, we all want to make more money than we already have to enjoy our life with luxuries.
Financial freedom is an essential aspect of individual economics. It gives us the liberty to spend our resources on things we love. I am sure that you won't like to be trapped in the credit card debt and interest payments cycle.
However, earning money is easier said than done. When everyone's competing to make money, it is reasonably possible that some might fall behind in the race while others summit to the top. There is also a reasonable chance that investors will end up losing what they already have in pursuit of getting rich.
I am sure you won't like it to end as a sad story; hence, in this blog, we will help you get rich. We shall discuss six fundamental strategies that you should apply to your life and finances to get rich in 2023.
How to Get Rich: 6 Fundamentals you need
#1. Money mindset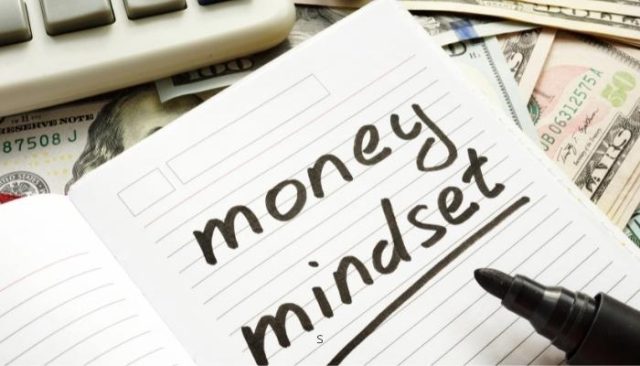 Have you ever seen an elephant moving around in Sri Lanka? They usually have a tiny rope tied to their front leg, and a guide will move them from one spot to another. It is hard to believe that a thin rope controls an elephant that can potentially destroy a building.
The reason is their mindset; when these elephants are young, the rope is tied to their leg, and it is strong enough to control them at that age. Therefore, they never try to break free of it when they grow up, as they believe they will fail.
Humans are no different. We all have mental barriers that stop us from taking risks; investors are afraid to invest $1000 in securities, while they will gladly spend the same amount on a family tour. The former translates to assets, which shall grow in value over time, while the other is an expense, which fades at the end of the day.
A money mindset talks about a set of beliefs regarding money-making and spending. It includes understanding budgets, investments, and savings to improve your assets and increase your net worth.
A money mindset can be built by analyzing the roots of our financial problems; most usually, we get into debt due to our excessive spending patterns and lack of long-term foresight. People tend to buy objects in installments due to their small and attractive payment plan; the decision looks fine for the first couple of purchases, but as you make a dozen of them, you will notice your money draining in the form of interest and other payments.
Investing and saving money is an essential part of the money mindset; it trains your mind to invest in financial securities that can pay good returns. There are a fair number of T-bills and bonds that can be used to generate some returns.
#2. Budgetary Control Is Important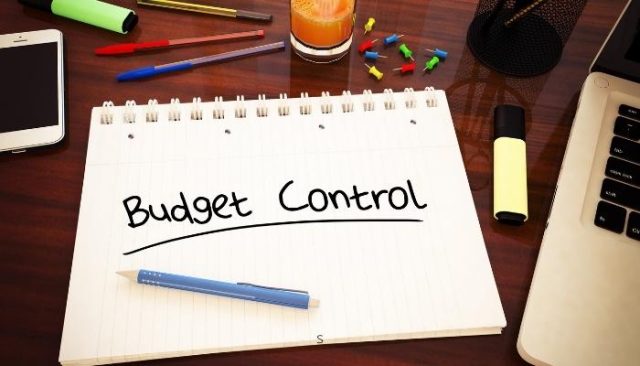 Self-made millionaires are the new talk of the town; the term has become relatively common in most parts of the world, and various individuals emerge claiming the 'title.' However, we have often seen that the plight of such millionaires doesn't last as long as it does for other investors. They soon have to quit the lavish lifestyle and return to the old ways. Why is that so? Lack of budget expenses and income is the biggest problem that prevents individuals from getting richer.
Once we aren't recording our total income and related expenses, we will often end up making the wrong decision. Our mind is psychologically trained to be risk aversion; hence, we are more willing to make purchases for the sake of enjoyment instead of investing in risk-bearing financial security. Therefore, when these purchases are made without any record of income or expense, we tend to spend more than we should, and the debt cycle begins.
Budget preparation isn't limited to financially– unstable families; it is well-spread to the rich part of society. Large companies, such as Apple and Tesla, spend millions of dollars annually on preparing their budget and the final budgetary control procedures. The process gives them insights into the expenses for the next financial year and the subsequent steps to increase income.
Creating a budget helps individuals analyze their spending and earning patterns; it provides insights into where the resources are coming from and where they end up going. Once you start preparing your budget, you will gain a sense of acknowledgment regarding how the money is to be spent. Similarly, it will also prevent you from making hefty purchases until they are necessary.
#3. Money Management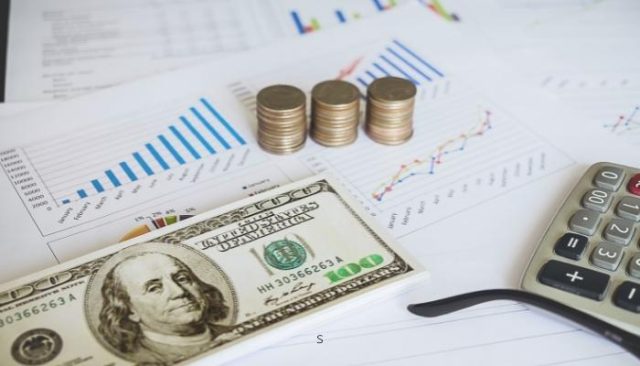 While we have talked about mindset and budgeting, money management combines investing and savings with them to help us get rich. Money management broadly refers to your spending, saving, and investing patterns to determine your yearly budgets and the subsequent attempts to improve your position. Overnight success is a myth, and in today's world, you will need to play your cards at the right time to make a notable impact.
In money management, we divide your income into three segments- savings, expenses, and revenue. According to most experts, the 50-40-10 rule should be followed for people earning close to the median income. The rule suggests that individuals should limit their spending on expenses to 50% of their income; 10% of it should lie in their bank account for precautionary needs. Finally, the 40% should be invested into different securities to gain returns.
The investment proportion is further divided into two parts- interest and profits. As profits have a risk attached to them if the company fails, keeping your investments segmented between savings account and investments is vital. You should invest 60% of your investment proportion in fixed interest-bearing payments, while the 40% should go to the other spot.
By following the money management strategy, you will be able to multiply your income gradually. The returns from investment and savings will boost your income. Saving money today will translate into greater spending power in the future, and you shall be able to enjoy financial independence.
#4. Invest your Money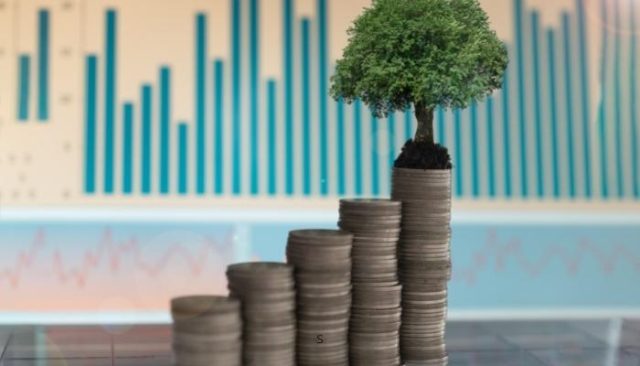 Your biggest strength in your financial journey will be the strength to bear risks; you can't move ahead in life without taking risks.
Many beginners are often worried about losing their investments, and they end up quitting the markets as soon as they suffer a slight loss. However, these people stay in the same financial position all their life. They usually suggest that the money lying in a bank account is better off than money invested in a company.
In the USA, we have an average 5% rate of inflation, which means that your money protected in a safe will be worth 5% less by the end of the year. Hence, you are eventually losing money by protecting it from risks.
On the other hand, most fixed-return financial securities can pay up to 15% return annually; hence, your money doesn't get at risk and increases as long as it is invested. Similarly, other investments can pay up to 40% returns in dividends and capital gain within a year.
Although they carry a risk with them, the risk can often be calculated using the latest indicators and techniques from experts. The technical tools can help us analyze a company's prospects and how it is expected to progress in the future.
Most fortune 500 companies provide more than 25% annual returns for their shareholders; hence, they can be a good hub for your investments without putting them at risk.
#5. Build your Business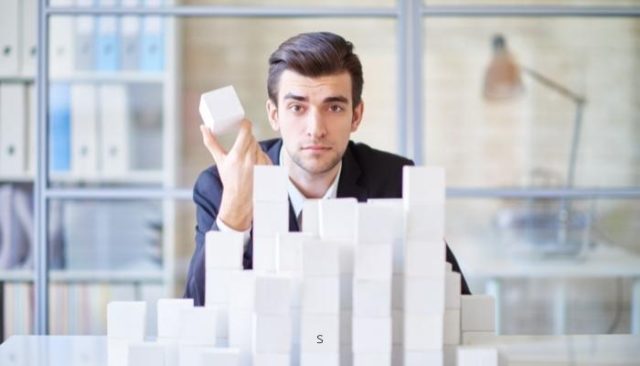 Although investing in financial securities is a great option, it contains a lack of control. The investor doesn't have direct communication with the manager or directors of the firm; thus, they are never aware of the next step of the firm. Hence, even for reliable securities, the value plummets after a rumor spreads in the market or the company gets into a legal problem. Thus, the sleeping partner loses their investment without playing any part in the decision.
It is vital to start building your business from scratch to avoid such losses. A business owner has complete control over its operations; they can implement their tactics and techniques to generate a quick profit.
Similarly, they can also hire professional employees to help the business grow further. Any other investment can rarely replicate the capital gains in a business. However, the risk in setting up a business is higher than any other financial investment.
According to a study, more than 50% of businesses quit their operations within five years. Only 10% of enterprises can last for more than ten years. Nonetheless, the reward of your business is worth the risk; therefore, it is vital to start your business with clear audience insights, needs, and how your product can solve their pains.
It is also advised to invest your extra money in building a business; thus, you won't have to worry about high-interest debt and other problems even if it fails.
#6. Create Multiple Income Streams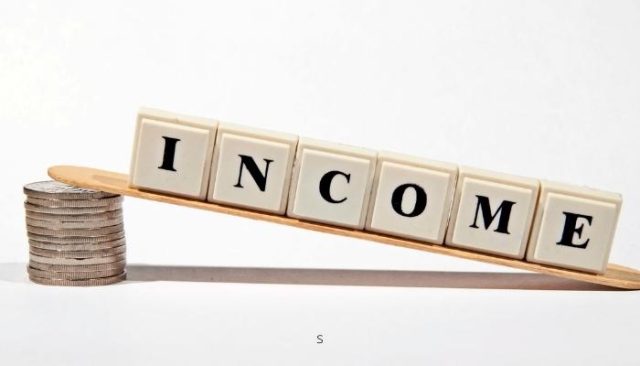 Diversification is the key to your success in the financial world. You can't get magnificently rich by simply building a single business; you will have to eventually spread your investments into multiple platforms to make the most of it.
Warren Buffet, Jeff Bezos, and Elon Musk didn't make their popular businesses from scratch. Instead, they utilized other well-running businesses and invested in them. Therefore, their wealth skyrocketed without any extensive effort from other companies.
The goal should be to create multiple income streams so that your entire economy isn't reliant on a single source. However, we only have 24 hours in a day, and it can be impossible to spend them on learning and building other income sources. Therefore, you should look out for passive income streams.
Various stocks, forex, and options have great potential to rise in the future; you should look out for such securities and invest in them. Hence, you will be able to enjoy capital gain and dividends without spending your precious time worrying about your business's operations.
Featured Investing Broker of 2023
Best Forex Training Course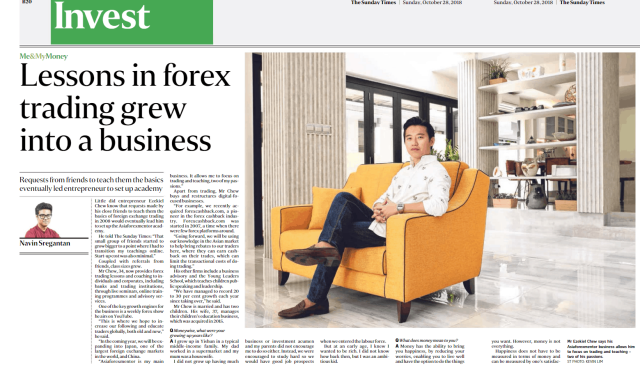 After reading about our strategies, you might think about the best possible source of your investment. Forex can be a probable option; the market is worth over $1.93 quadrillions and is expected to cross $2.5 quadrillion at the end of the year.
However, it is also true that only 1 out of every three investors can succeed in the forex market. The main reason behind their losses is the lack of correct information about how the market works. Incomplete knowledge does more bad than good. Thus, if you want to invest in securities, it is vital to learn how the market works.
Ezekiel Chew's Asia Forex Mentor is a great option to learn about the forex market. The creator has years of experience in foreign exchange, and his trading ideas have the potential to make more than six figures per trade. He has helped various newbies grow into full-time traders with his knowledge and techniques.
Ezekiel Chew has been a popular teacher about the forex market; he has developed key investment procedures and methods backed by mathematical probability. These indicators help his students make the best deals without incurring frequent losses.
His popularity had attracted various financial institutions, banks, and brokerages to learn about the market from him. DBP- the second largest bank in the Philippines- sought the guidance of Ezekiel Chew to learn and make the right decisions in the forex market.
To help a wider audience, he has developed a fantastic course that caters to the needs of both beginners and advanced traders. The course takes you through a five-step forex market investing process that teaches you the mantra to make profits in the forex market and never worry about a retirement account again.
Conclusion: How to Get Rich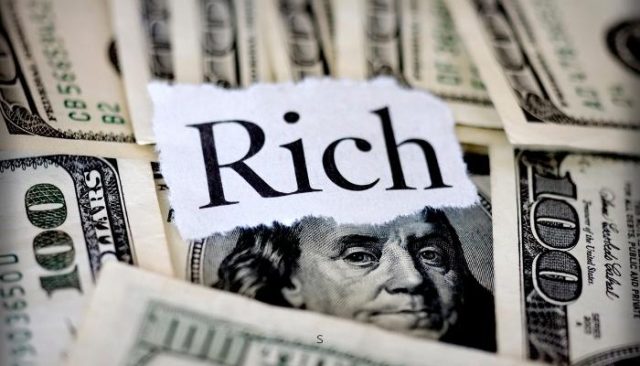 In today's world, building wealth isn't as difficult as it was in the past. The development of online income streams has provided leeway for investors. They can make an income from the comforts of their home. However, no one can get rich without adapting to the business mindset. You need to understand the importance of saving and investing money to accumulate wealth.
An increase in expenses without a subsequent increase in your income will only worsen your existing debt; thus, it is vital to apply budgetary control procedures to your expenditures and save money. The 50-40-10 rule is a simple way to organize your income and make systematic decisions.
The easiest way to keep on getting richer is by applying diversification to your portfolio. You should not only focus on building your business; instead, you should use the stock market to gain control over other well-doing firms. You need to set financial goals and draw a plan to achieve them.
How to Get Rich FAQs
How do I get rich fast?
Every one of us dreams of being rich and can afford the luxuries of life. However, it isn't as easy as it sounds. Wealth building is a slow process, and the walk isn't sweet. You will have to make some compromises to achieve your financial goals.
The easiest tactic to be rich is by spending less and investing more. Once you start spending less, you will have the leeway to take more risks without worrying about your day-to-day expenses. The right investments have the power to shape your future. You should keep on switching between better-paying securities to make a good living.
How can I get rich from nothing?
Warren Buffet says, 'If you can't make money without money, you can not make it with money.' Every setback prepares us for a comeback; when we know the struggles of living broke, our efforts double up to get rich. The simplest way to start is by learning expensive skills.
Self Education is important to grow; you need to learn any in-demand skill and sell your services for it. Once you have enough, you can implement the 50-40-10 rule to proliferate your investment and build wealth.
How do you go from poor to rich in a year?
A year is a short period for others, but it is 365 days with an opportunity to bring a change for people who value time. You need to start by analyzing financial securities and how they have performed over time.
Create a list of assets that can get you quick returns with low chances of failure. Many investments provide fixed returns, so use the 60-40 rule to invest in them. You should also use the automation tools such as profit and loss stop to avoid making emotional decisions.
Finally, start looking for a breakthrough idea that your audience will love. Learn how businesses in the segment work, and with a leap of faith, start building your business. The road will have obstacles, but once you pass them, the reward awaits.