7 Best Expense Tracker Apps in 2023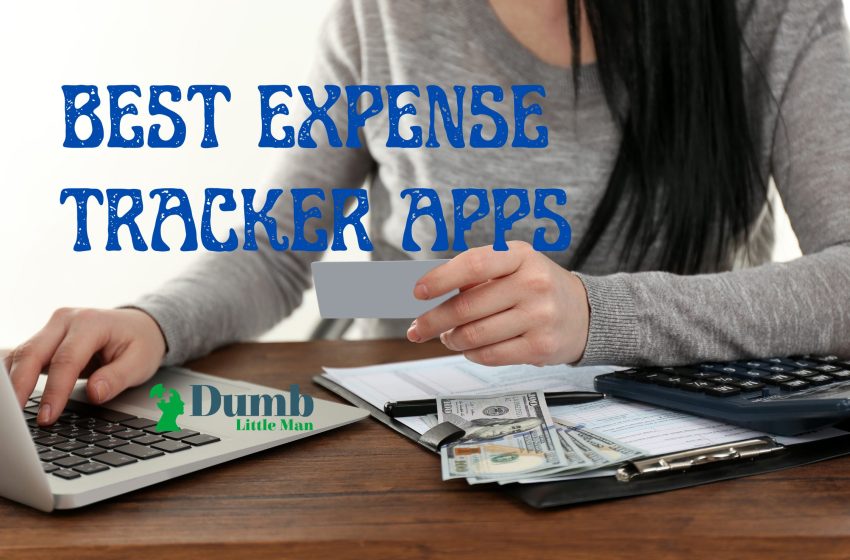 The #1 Forex Trading Course is Asia Forex Mentor
The first step towards getting the finances is to keep track of your spending. You can see exactly where your money is going and where you may cut spending by analyzing what you spend the money on or how much you spend. It's critical to manage your finances.
Everyone has seen their parents keep track of their household spending in a book. Then, they will undertake a manual reconciliation to verify the cash flow at the end of the month. And, no matter how tiresome or boring it may appear, we cannot deny that it is beneficial.
The world has changed. So have the current methods of doing things. The majority of people do not have the time to record spending every day manually. Even if they could, they have grown far too lazy as a generation. People require more effective solutions. Quick and effective solutions are available which are dependable.
Many of these spending tracker applications go beyond just storing receipts. You can track your credit, make bills, create a budget, balance accounts, check investment success, and keep track of travel. The majority of such apps are free or extremely inexpensive.
Researchers looked at hundreds of popular spending tracking applications to find the best ones for 2023. Read on to learn about all these expense tracker applications.
6 Best Expense Tracker Apps 
Below is the list of best expense tracker apps for people who want to check when, where, and how much they are spending. Have a look below.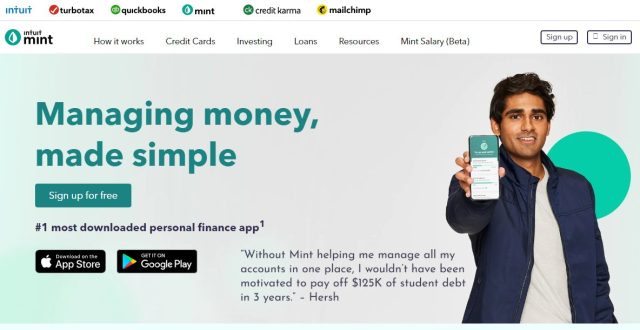 Mint is a powerful spending management tool. It comes from Intuit, a company that knows what it's doing. It's one of the few budgeting apps that balances simplicity and sophistication. Moreover, it is free to use.
Because it's free and allows you to track all accounts in one location, Mint is the most pleasing overall cost tracker tool. Set savings goals, monitor your credit, and maintain track of your investments. In addition, a Mint Online Subscription can help you get financial guidance from an expert. It's the finest cost tracker software since it provides an in-depth insight into your finances and tools for increasing net worth and paying off debt.
Most cost-tracking apps, like Mint, can connect to both bank and credit card accounts. On the other hand, this software can help you avoid late penalties by alerting you to future bill due dates. It will also alert you if your account balance is low, allowing you to prevent an overdraft fee or if your credit card limit is approaching.
Furthermore, Mintsights will enable you to track your subscription spending month by month. You can then cancel any subscriptions you've forgotten about and possibly negotiate a reduced rate with the provider.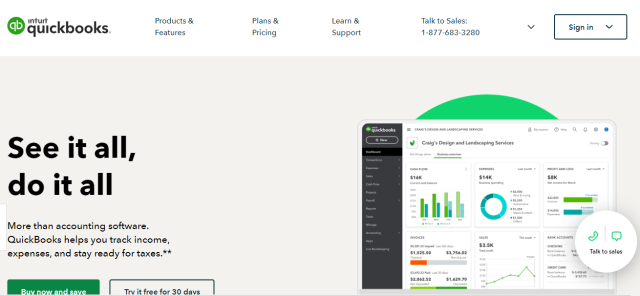 Each minute of your day matters when you're running a business. That is why it is critical to have technology that makes the budgeting side of the work easier and faster. The QuickBooks Online app is a must if you own a small business.
The app's four distinct programs assist business owners in tracking sales and spending, making invoices, and filing taxes. With the app's actual time center console, users can see the company's finances at a glance. In addition, they can integrate the company's various bank accounts, credit cards, and third-party apps like PayPal and Square, so nothing goes unaccounted for.
The accounting tools that make bookkeeping simple make QuickBooks Online so popular. The best advantages come at a cost, but they may be worthwhile if it implies you can stop hiring a full-time accountant. All QuickBooks users can benefit from a rapid and tailored setup of their QuickBooks account with a professional accountant during a one-time live virtual session for an extra $50.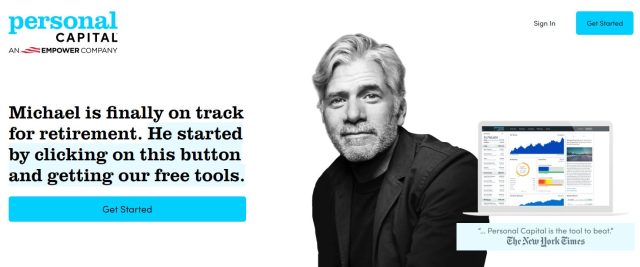 Personal Capital is one of the best spending tracker app for investors since it allows you to examine all of your investments and bank accounts in one place. In addition, it provides investment tools, counseling, spending habits, classification, and bill pay reminders. Personal Capital was created in 2009 as a personal finance and wealth management firm. This program is free and provides a comprehensive picture of your financial situation.
If you have more than $100,000 in investment assets, you can use Personal Capital's advising services. Receive a free introductory session with one of the financial consultants after connecting your accounts.
However, its annual charge for investment management is outrageous compared to similar firms. If your assets are less than $1 million, you will be charged a 0.89 percent yearly fee. Your annual charge will range from 0.79 percent to 0.49 percent based on the total assets.
Even if you don't have $100,000 in investment assets, this app is still valid. Sync account, plan for retirement, create a budget, and track your cash flow. Each of these features is available for free through the app or website. It also provides tax solutions and reporting tools to examine your asset allocation and investment success.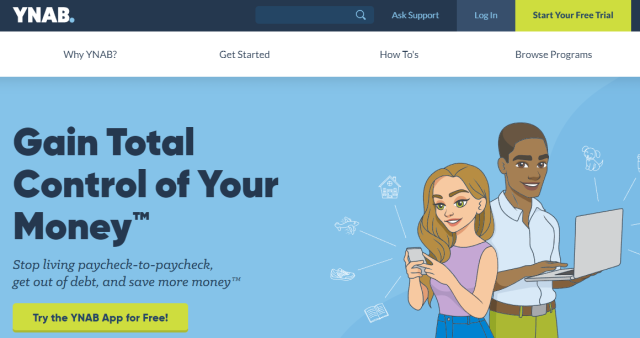 You Need A Budget, or YNAB, is a famous budgeting tool created to help people take control of their finances. YNAB, which was founded in 2004, not only allows people to construct budgets but can also help them save money. YNAB claims that the typical new user saves over $600 during the first two months and $6,000 during the first year.
Budgeting is approached proactively with YNAB. The app's users are actively involved in creating goals, adding spending, and making necessary budget adjustments. You can start with the default budget items, but you can also construct your own to suit your needs. You can connect a bank account to YNAB for automated transaction import, but it's not required. Remember that manually entering transactions into your YNAB account can take a long time and effort.
To protect clients, YNAB follows industry-standard security and protection best practices. YNAB safeguards both personal and financial data with cutting-edge encryption technology, increased login security, and other security mechanisms. If you have any security-related queries or concerns, you may also email YNAB's security staff.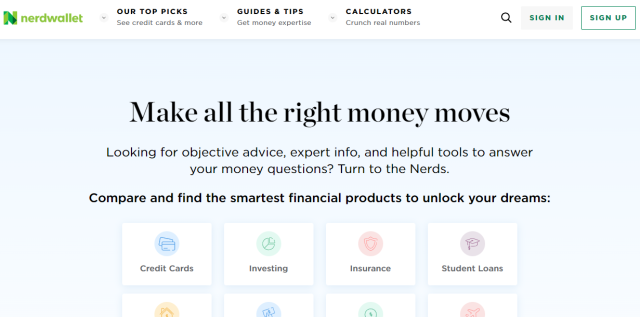 Grab the NerdWallet app for free to get a grip on your finances. It allows you to monitor all accounts and activities in one location, keep track of your credit and personal wealth, and generate helpful cash flow statistics. NerdWallet was launched in 2009 as a private finance firm. Its app provides a comprehensive view of your finances and tools to assist you in managing your money. It's 100% free, without in-app purchases.
Connect your accounts and classify your transactions to receive a clear view of your monthly cash flow. Set goals to help you pay off debt, save money, and invest for the future. You can receive cashback incentives from stores when you connect a bank card. Once your cashback amount hits $10, you'll be paid.
NerdWallet provides tools and creative content to assist you in making informed financial choices. The app provides advice tailored to your specific scenario. For example, if you have a large credit limit on a credit card, the app advises you to make many payments each month to keep the balance low. In addition, instead of pulling information from your credit report, you must always connect your account to equalize transactions.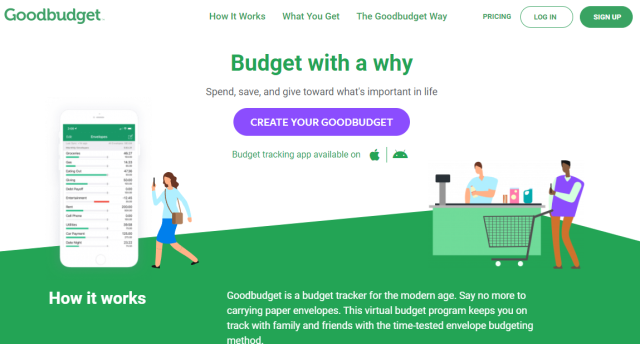 A Goodbudget app is a good option for newcomers seeking a way to manage their money. Users must manually enter each of their transactions into Goodbudget using the "envelope method." They'll be made accountable for practicing conscientious spending and will be able to track their expenditures month by month.
The most appealing feature of Goodbudget is its practical approach to budgeting. By requiring manual data entry, you can better examine your spending habits than have automated everything.
If users want, they can extract their account updates from their bank's website and integrate them into Goodbudget. In addition, Goodbudget gives real-time alerts on how users' transactions affect their budget and customized reports.
The high-level bank encryption process is one of Goodbudget's security features, which provides users codes to retrieve the data in a confidential data center. The Goodbudget software is free to use for up to two devices with one account user and 20 envelopes. Upgrade to Goodbudget Plus for limitless envelopes, which costs $7 each month or $60 per year.
Featured Investing Broker of 2023
Broker
Best For
More Details

Advanced Non US Traders
Read Review




securely through Avatrade website




Intermediate Non-US Traders


Read Review





securely through FXCC website






Overall Broker
Read Review





securely through Forex.com website




Professional Forex Traders

Read Review




securely through Interactive Brokers website



Broker
Best For
More Details

Advanced Traders
Read Review




securely through Tradestation website




Intuitive Platforms


Read Review





securely through Tradier website




Powerful Services at a Low Cost
Read Review





securely through Tradezero website




Professional Forex Traders

Read Review




securely through Interactive Brokers website



Best Stock and Forex Training Course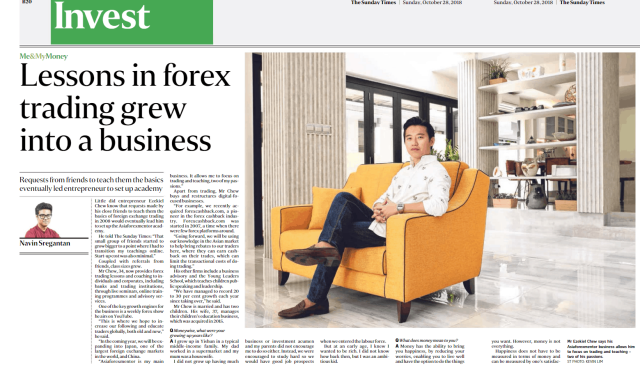 The best forex course which is most effective is provided by Asia Forex Mentor. Through this amazing course, traders do not just make some profit, on the contrary, the pro-traders make massive profits making 6 figures per trade, with the help of financial experts, every time through their amazing strategy of mathematical probability.
This may sound unrealistic and impossible. However, there is no miracle or bragging here but the magic of mathematical probability through, the proprietary system of the one core program provided by the Asia Forex Mentor. The one core program is the recipe for ingenious trading results to humungous profits. All of this is possible due to the expert traders and trainers of the one core program who have designed strategies and know-how to edge out the market every time from basic to advanced level.
The developers of the Proprietary One Core Program are not just ordinary traders but are financial experts equipped with research-based trading strategies. These trainers have years of experience behind banks and successful trading institutions. As a result, these experts have come up with a comprehensive trading course ranging from beginner to advanced level.
Moreover, the One Core Program is not just a set of strategies to learn from but a complete trading solution with expert advice and tweaks and customized expert solutions for every individual client whether a beginner or an experienced trader. Hence, the AFM Proprietary One Core Program is the ultimate solution to all your trading needs
| RECOMMENDED TRADING COURSE | REVIEW | VISIT |
| --- | --- | --- |
| | #1 Forex, Crypto and Stocks trading course. Ranked most comprehensive by Investopedia and Best by Benzinga. Free to Try! | |
Conclusion: Best Expense Tracker Apps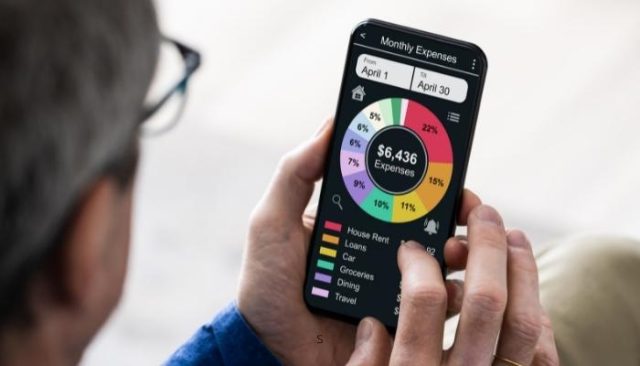 Expense trackers aid in the management of business and personal expenses. Many of the above apps may also track your credit, assist with debt repayment, and send bills to consumers. Choose a free alternative that does not require a credit card to check out the basic features and capabilities.
If you need to shift your record-keeping procedures to your phone, on the other hand, you might want to invest in something with more sophisticated functionality.
Rent, utilities, equipment, furnishings, inventory, permits, insurance, and marketing are just some of the costs that small businesses face. To stay on budget, you must keep meticulous records of all your expenditures, but not every company has access to the best accounting software.
Many spending tracker applications are free or low-cost, so look around and see what you can find before deciding on a paid program. Such apps can help you achieve financial control, pay off debt, and increase your net worth. Some even let you submit receipts, track mileage, and create invoices, which are helpful if you own a business.
Best Expense Tracker Apps FAQs
What is the best app for expense tracking?
Mint is the most excellent free budgeting program available. You can alter your goals or add new ones. In addition, it allows users to have bill reminders, tailored warnings, and a credit tracking service.
What is the best way to track monthly expenses?
There is no one perfect expense tracking system. Unless you have no way at all, everyone has their method. While some people find that checking their monthly credit or debit card bills is enough to keep their spending under control, others require further intervention.
You can either hold a daily or monthly spreadsheet of your transactions or use an expense tracking app technology. If you're unsure which program is ideal for you, try a few different approaches and see what sticks.
| RECOMMENDED TRADING COURSE | REVIEW | VISIT |
| --- | --- | --- |
| | #1 Forex, Crypto and Stocks trading course. Ranked most comprehensive by Investopedia and Best by Benzinga. Free to Try! | |
Like this Article? Subscribe to Our Feed!
Wilbert is an avid researcher and is deeply passionate about finance and health. When he's not working, he writes research and review articles by doing a thorough analysis on the products based on personal experience, user reviews and feedbacks from forums, quora, reddit, trustpilot amongst others.