7 Top Electric Vehicle Stocks To Buy in 2023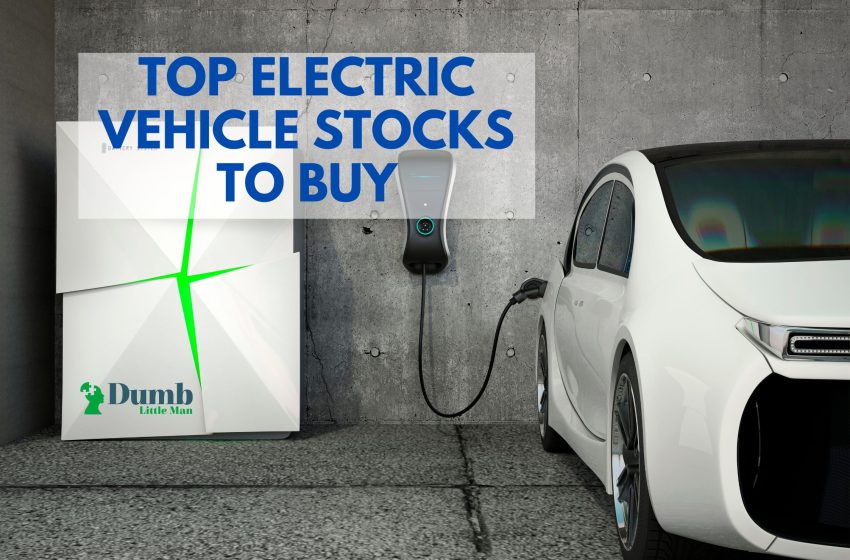 Want to jump straight to the answer? The best stock brokers for traders are Tradestation and Tradier
The #1 Stock and Forex Trading Course is Asia Forex Mentor
In Today's world, there is comparatively a lot more awareness of pollution with regard to climate change and its effects across the globe. Consequently, Pollution, carbon emissions, and their after-effects are one of the reasons that the automobile industry had a paradigm shift from fueled cars to electrical cars. This shift from fuel cars to electric cars also made a direct impact on the stock price of electric cars in the financial market.
More and more investors are investing in electric vehicle stocks as the number of buyers is increasing day by day. As a result, the stock price of electric vehicles has sky-rocketed in a short span and is predicted to shoot up even more in the coming years.
For the above being the case, the objective of this review is to put across the best options of electric vehicle stocks in the financial market cap. With this information, the readers can have a clear idea about which vehicle stocks can bring in the most profit and is more likely to increase in its price. Hence, this review will guide the readers regarding the best electric vehicle stocks for maximum gains.
7 Top Electric Vehicle Stocks to Buy
#1. General Motors (NYSE: GM)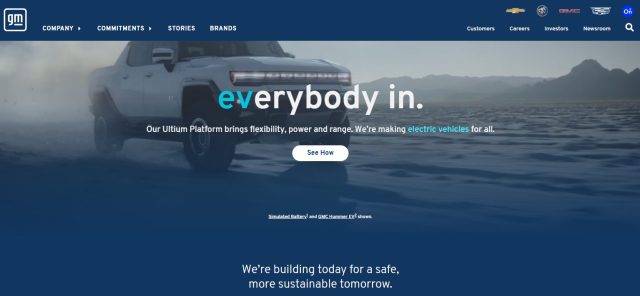 General motors have a long history of leading the automobile industry by manufacturing the best range of fossil-fuel cars. However, General Motors have kept pace with the changing world and is switching from fossil-fuel cars to fully electric cars. Even when the future of electric vehicles is still doubtful, inclusion and adaptation from leading automobile brands such as General Motors give a heads-on to the electric vehicle industry.
General Motors has aimed to achieve its target of switching from fossil cars to fully electric cars within the coming years. For this reason, the company has also made massive investments from the year 2021 and hopes to reach its goal by 2025. Hence, the transformation of General Motors from fossil-fuel cars to electric cars is phenomenal.
Due to the early stages of the emergence of electric cars, electric vehicle stocks also declined especially during the Covid-19 phase. Consequently, many companies including General Motors suffered many losses due to the low electric vehicle stock prices which were later recovered to quite an extent.
Nevertheless, the Electric vehicle industry is indeed growing rapidly and there is a lot of potentials when it comes to investing in electric vehicle stocks. Hence, General Motors is the best option in this regard.
#2. Nikola (NASDAQ: NKLA)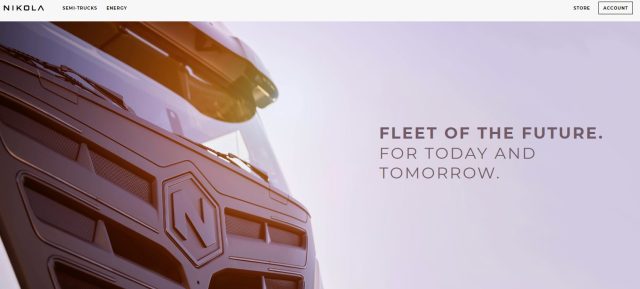 Nikola is also another emerging name in the electric vehicle market. Nikola is not specifically offering electric cars as an alternative to fossil fuel cars. However, it is providing another option of pollution-free hydrogen fuel cars. These vehicles are more fuel efficient and also produce fewer carbon emissions which results in a greener environment.
Another reason why Nikola is seemingly a good opportunity for stock pickers is that the company has a limited range of vehicles which invites less competition. Nikola is offering neither SUVs nor Sports cars rather it focuses only on three kinds of trucks in the market.
Consequently, Nikola poses less competition with other giant automobile brands and takes a lead in specifically producing clean energy, high-efficiency trucks. This lead allows the company to make its place in the market as there is always a demand for trucks and Nikola offers the only hydrogen-fueled trucks of its kind. Hence, Nikola stocks are therefore anticipated to be most lucrative in the future for investment.
#3. Blink Charging (NASDAQ: BLNK)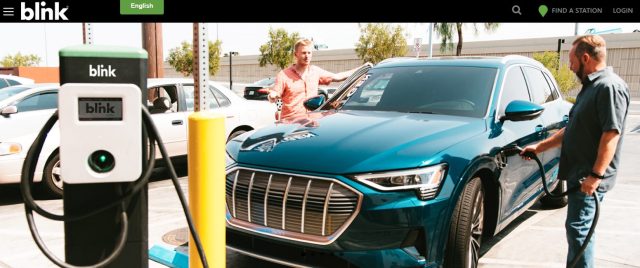 Blink Charging is not any vehicle manufacturing company but as the name suggests it is a company offering charging stations for electric vehicles. Blink charging is comparatively a new name in the electric car industry with an innovative idea of charging stations just like gas stations for fossil fuel cars.
Similar to Nikola, Blink charging also has no tough competitors in the automobile industry as only a handful of companies are investing in electric car charging stations. The reason behind limited opposition is that electric vehicle itself is a relatively emerging product in the market and on top of that these vehicles come with chargers that can be plugged in at home. As a result, opening charging stations for such a product is something that does not appear to be a positive business.
However, the immense growth of electric vehicle manufacturing and the boost in electric vehicle sales suggest that the demand for charging stations will surely rise in the coming years. Moreover, the investment of giant automobile brands in the ever-increasing electric cars further affirms that the need for charging batteries will also expand beyond expectations. For this reason, buying EV stocks is surely a profitable proposition in the coming years.
#4. Apple (NASDAQ: AAPL)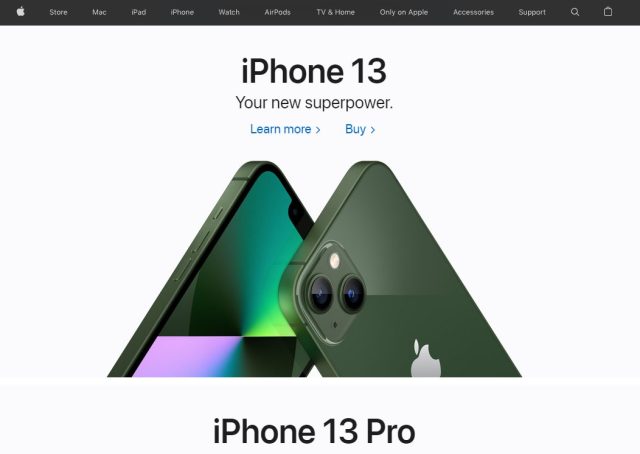 Whenever someone mentions the company name Apple the very first products that come to our mind are smartphones and iPad. In no way, it is connected to the vehicle market. However, things are changing for this company, as it plans to step into the automobile industry. The main focus of Apple is not just on electric cars but on autonomous vehicles which require no human intervention.
Even though the idea of self-driven cars is not new, it is also not yet been materialized by any automobile companies. Such risky investment steps can only be taken by technology giants like Apple. For this reason, it is also a matter of time before Apple will come up with these latest technology vehicles.
The main reason for betting on Apple while buying EV stocks is that the company itself has credibility and performance from the past. Apple as a company has always proved its worth by investing in the right products and increasing its revenue with each passing day. Consequently, this is a clear indication that investing in Apple EV stocks would prove to be a rewarding investment for any investor in the future.
#5. Ford (NYSE:F)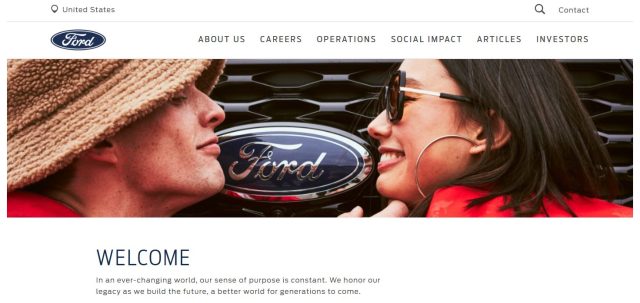 Ford is one of the biggest names in the automobile industry. This brand has been ruling the vehicle markets for almost a century and has been able to maintain its credibility among both investors as well as consumers.
Being in the leading position, it is most likely that Ford also wants to sustain its orientation and so stepping up its vehicles from fossil fuel to electric is an inevitable transformation to maintain their space in the future.
At the moment Ford is offering its three electric models. The first model is a luxury and sporty SUV Mustang Mach E which has all the features of a fossil fuel car. Moreover, this SUV also showcases a powerful to emphasize the fact that electric cars can outrun fossil fuel cars in all ways.
The brand name of Ford which has made its mark in the vehicle industry for a long time has also synced with the tech giant google recently. This partnership is a clear sign that Ford aims at transforming its vehicles from fossil fuel to fully electric and the collaboration will turn the traditional automakers into technologically equipped electric vehicles.
Hence, much like General motors, investing in the EV stocks of Ford can be a good decision who is looking for a reliable name in the electric car industry.
#6. Workhorse Group (NASDAQ: WKHS)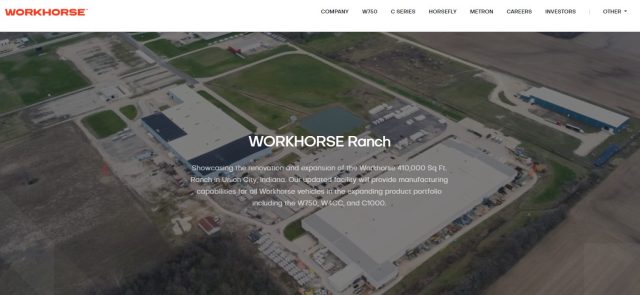 The Workhorse Group is also another automotive company that deals in electric vehicles. However, the company does not offer a range of cars but manufactures all-electric delivery vans. The concept of manufacturing electric vehicles is relatively experimental as these vans have limited commercial use which can result in short supply chain issues.
Nevertheless, the company reported being a profitable venture as many well-known shipping companies such as DHL, FED-Ex, and UPS have become their long-term clients. Moreover, since the Workhorse group is among the first who have come up with the innovative idea of manufacturing electric delivery vans, there is little competition in the market. Therefore, even if Workhorse has not become a brand name in the automobile industry, it is certainly gaining more success and popularity in the EV industry.
Another hallmark of the Workhorse Group to become a part of the top 7 list is the company's prime focus on last-mile delivery. This factor narrows the competitors even further which makes the road to the top commercial delivery vehicle easier.
Hence, there is a thick chance that the Workhorse group may soon be in the league of the best electric vehicle stocks. Nonetheless, it should be noted that investing in the Workhorse group is a risky business even if it poses a strong track record among the other EV manufacturers.
#7. Nio Inc (NYSE: NIO)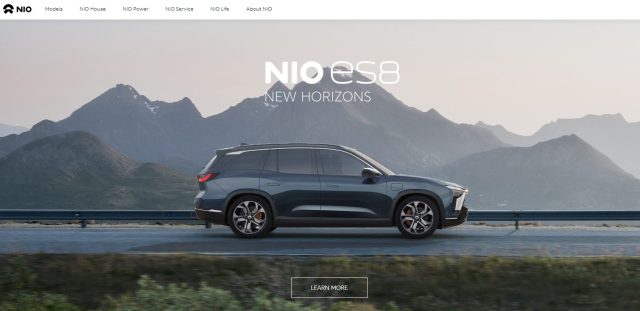 Nio is another top trending electric vehicle company that is emerging and growing immensely. It is even considered to be the only competitor which can give a tough time to Tesla's EV cars. One of the reasons this company is in the limelight is because it is a Chinese-based company and so as the Chinese economy is booming it also boosts the manufacturing companies such as Nio.
In 2014 when the company started, the success of Nio was the talk of the town in the stock market. Since then there have been many ups and downs in this company's journey. Most recently, in the year 2019, the company was almost close to bankruptcy and was anticipated to close down for good. However, in the year 2021, the sales of Nio rose again with a tremendous comeback and it is expected to exceed even more in the year 2023 and beyond.
The extensive production capacity of Nio also reflects the demand for its EV vehicles in the consumer market. Moreover, Nio is also looking forward to expanding its range of cars from sedans to luxury SUVs.
This factor of inclusiveness would definitely scale up the demand for Nio electric cars in the future. Hence, with all the signs of positivity going along for Nio, it is considered to be a great choice to buy Nio's EV stocks by financial experts as well as investors. For the above reasons, Nio has made its space in the list of the top 7 Electric vehicle stocks to buy.
Best Stock and Forex Trading Course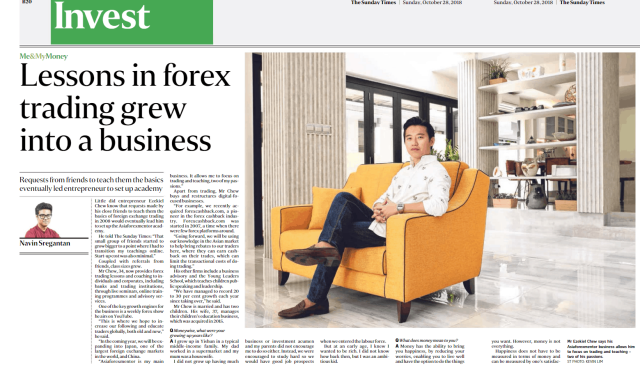 Ezekiel Chew has been a professional Forex trader and mentor in the financial markets since 2005. He is the founder and CEO of Asia Forex Mentor, a company that provides Forex trading education and mentorship to individuals around the globe.
Ezekiel is known for his unique and highly effective Forex trading methods, which are backed by mathematical probability. He has helped thousands of students worldwide achieve financial freedom through Forex trading. His core program, "AFM PROPRIETARY ONE CORE PROGRAM," is a complete program that covers everything from beginner to advanced and has been used by banks and trading institutions worldwide.
So, if you are looking forward to learning from one of the best in the business, Ezekiel Chew's Asia Forex Mentor program is worth checking out. Sign-up for his course now to kick start your forex trading career.
| RECOMMENDED TRADING COURSE | REVIEW | VISIT |
| --- | --- | --- |
| | #1 Forex, Crypto and Stocks trading course. Ranked most comprehensive by Investopedia and Best by Benzinga. Free to Try! | |
Best Stock Brokers
Broker
Best For
More Details

Advanced Traders
Read Review




securely through Tradestation website




Intuitive Platforms


Read Review





securely through Tradier website




Powerful Services at a Low Cost
Read Review





securely through Tradezero website




Professional Forex Traders

Read Review




securely through Interactive Brokers website



Conclusion: Top Electric Vehicle Stocks to Buy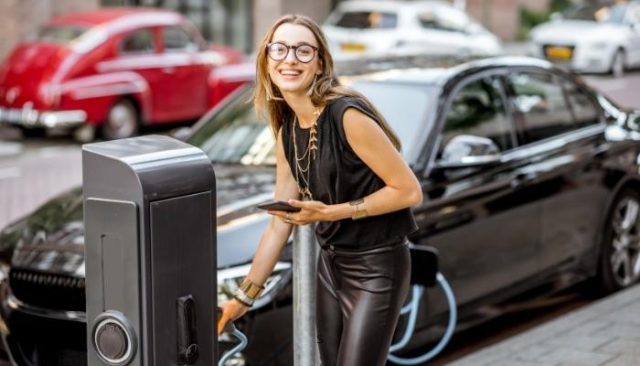 As the awareness regarding a greener and cleaner planet is increasing day by day, consumers are prone to get attracted to the electric vehicle market. The constant growth of this sector and the continuous technological advancements in electric vehicles is a clear signals of great investment opportunities in EV stocks. Moreover, being relatively a new and emerging market it possesses more and more demand which keeps these stocks on an upward trending line.
In the current scenario, electric car stocks seem a promising prospect for investors as everything is going right for the EV market. Firstly, the blend of traditional vehicles and the latest technological advancements such as autonomous driving makes electric cars a lot more interesting and tech-savvy. This feature makes it more attractive to the customers resulting in higher demand and more interest among investors.
Secondly, the inclusion of renowned and traditional automakers such as General Motors and Ford makes the recently surfaced EV industry more trustworthy and reliable for investors. The concept may be contemporary however the electric vehicle maker is the same credible automobile company that gains the confidence of the investor in the EV stock or electric vehicles ETF.
Regardless, of how promising the electric car stocks may seem, it is indeed a risky investment. Even the best electric vehicle stocks such as Ford or General Motors cannot be considered entirely risk-free investments. For this reason, it is advisable to do thorough research related to all the electric vehicle companies before making the final decision on EV stocks investment. Even the best EV stocks should be carefully assessed to gain maximum returns from the investment.
Top Electric Vehicle Stocks to Buy FAQs
Which EV stock will grow the most?
Many companies like Nio, Li auto, Blink charging, etc, all seems to be the fastest growing electric car stocks in the market. However, none can predict with accuracy which EV stock will grow the most in the future.
There are different techniques and methods that financial experts use to analyze the growth of any stock. The most common of these methods is to find out the number of sales of the company's vehicles for the recent quarter. The upward trend in sales indicates that the company can gain revenue and will be profitable in the current tenure.
What is the best electric car stock to invest in?
Many EV stocks such as Tesla, Nio, Bling Charging, and the Workhorse group all are good options to buy in the recent market. The reason for selecting these companies is that these EV makers had significant profits and did not face any major declines in their total return within the period of a year. As companies which had more sales are more likely to get profitable returns these EV auto companies can be considered the best electric car stock to invest in.
| RECOMMENDED TRADING COURSE | REVIEW | VISIT |
| --- | --- | --- |
| | #1 Forex, Crypto and Stocks trading course. Ranked most comprehensive by Investopedia and Best by Benzinga. Free to Try! | |
Like this Article? Subscribe to Our Feed!
Wilbert is an avid researcher and is deeply passionate about finance and health. When he's not working, he writes research and review articles by doing a thorough analysis on the products based on personal experience, user reviews and feedbacks from forums, quora, reddit, trustpilot amongst others.