What Is Decentralized Finance (DeFi): Complete Guide 2022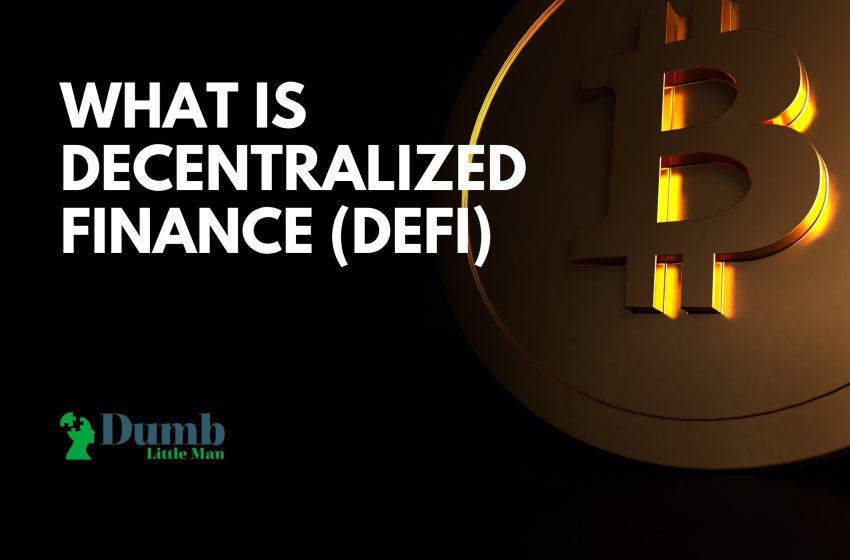 Want to jump straight to the answer? The best cryptocurrency brokers for traders are Coinbase and Gemini
The #1 Crypto and Forex Trading Course is Asia Forex Mentor
The advent of blockchain technology has engendered a revolution in finance, arts, digital security, automation, and technology in general. Its decentralized nature has ensured that every transaction is transparent, traceable, and secure. Decentralized finance (DeFi) is one of the direct results of blockchain tech.
In this article, we will explain the meaning of Decentralized finance, how it works, its applications, and its advantages and disadvantages. In case you want to start with DeFi, we will discuss the necessary steps to take. Finally, the article will dwell on the best crypto training course available on the internet today.
What is Decentralized Finance (DeFi)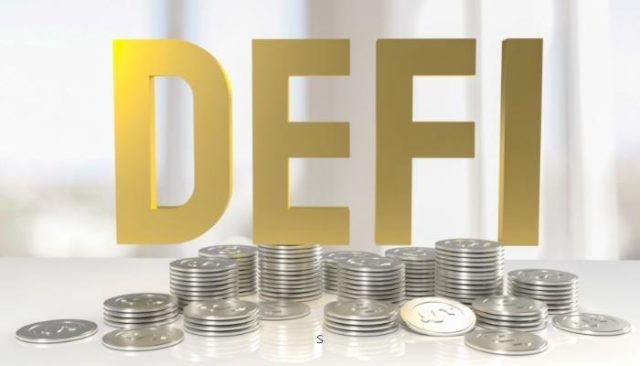 DeFi refers to an open-source financial system that operates from a network of peer-to-peer computers instead of a single server centralized system. There is no central authority or intermediaries and clients can access the network directly via smart contracts and decentralized apps. It is still an upcoming technology in which transactions are processed via blockchain technology.
A blockchain is a decentralized record of transactions that is encrypted, time-stamped, immutable, and distributed across the network. The database resides in each of the individual computers connected to the network. These computers are called nodes and they confirm transactions and maintain the network.
When a new transaction occurs, it is recorded in a block and verified by other nodes. Once the transaction is confirmed, the block is encrypted and added to the blockchain. Every block can be traced to the parent block and there are no alterations. All the collective block of data makes up the interlinked blockchain.
With this distributed ledger technology, it is almost impossible to cheat, alter or hack a blockchain. Decentralized Finance is based on 5 layers:
Settlement layer: This is the blockchain foundation layer which is often the Ethereum blockchain.
Protocol layer: DeFi protocols are standard codes written for specific tasks.
Asset layer: This is made up of the digital assets generated by the protocols.
Application layer: This is the Decentralized Applications (DApps) that serve as the user interface.
Aggregation layer: This layer collates financial services into one platform.
How Decentralized Finance (DeFi) Works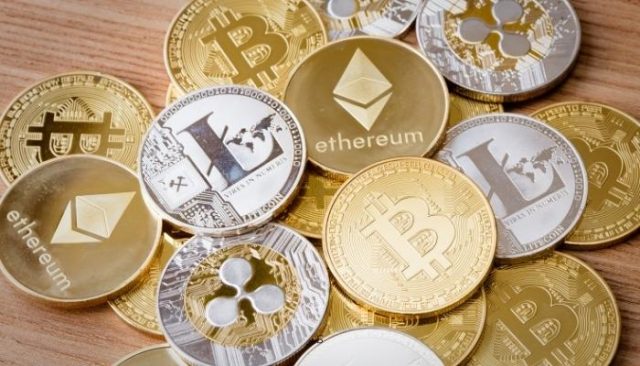 Understanding decentralized finance begins with assimilating the basics of centralized financial institutions like banks. Traditional finance, as known for ages, is the use of financial institutions to manage our finances. Currencies are issued by central banks while individuals and companies open accounts with commercial banks and use banking apps, checks, credit or debit cards, etc administered by these financial institutions.
In this centralized finance setup, interbank payments between customers of different banks pass through various processes and authentications. For international transactions, it involves multiple processes which include funds conversions. It may take 2-7 days to complete a transaction and the processing financial institutions impose their charges.
But, DeFi eliminates most of these protocols and saves processing time. It uses blockchain tech which does not use fiat currency but converts it into digital money for use in the blockchain. All transactions are processed within the network by nodes in the network. So, with one network, one currency, and direct confirmations from the nodes; DeFi protocols beat the traditional financial system in speed, efficiency, cost, universal coverage, and security.
Users can access the services via user-friendly DeFi platforms which are available on the web, mobile, and desktop. These DeFi protocols and applications connect to the blockchain network via smart contracts and Decentralized Applications created by DeFi developers. DApps and smart contracts majorly run on the Ethereum blockchain.
A smart contract is a self-executing program that runs on blockchains whenever the contract conditions are fulfilled. The agreement terms between transacting parties are embedded in the contract which is composed of programming codes. Ethereum smart contracts are stored in the distributed blockchain network. Whenever its pre-programmed conditions are met, the smart contract is automatically executed.
Smart contracts are fast, secure, and efficient. It may be used to exchange money, make payments, lend money, etc between two parties without any middleman or intermediary. The transactions are encrypted and can only be seen by authorized parties. The contracts are verified and executed on the blockchain without any intervention thereby eliminating human errors. It is widely used in the implementation of sales between NFT owners and buyers, game purchases, etc.
Decentralized apps (DApps) are full computer applications built for peer-to-peer networks. It combines a user interface that is connected to a blockchain that runs smart contracts. So, smart contracts are smaller parts of the large Dapps and connect them to the blockchain. Ethereum is the major blockchain used for smart contracts and building Dapps though it can also be built on blockchains like Polkadot, Solana, EOS, and others.
DeFi Applications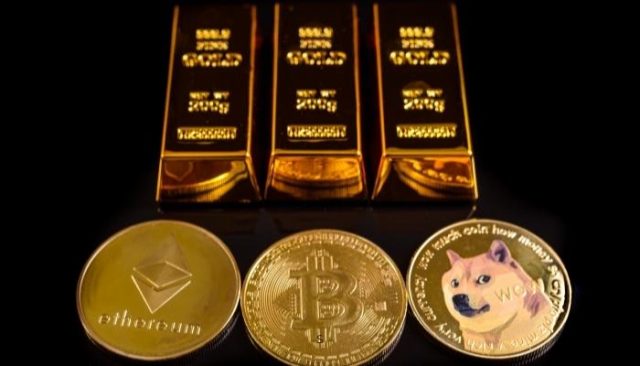 These are financial services, tools, computers, and mobile applications built on the decentralized blockchain network. It comprises of DeFi solutions built to replicate the normal day-to-day traditional financial services.
The major difference is that they are designed using DeFi protocols causing them to become decentralized financial products. DeFi protocols are codes used for designing Decentralized applications. Here are the most popular DeFi applications and protocols:
Decentralized exchanges
Crypto exchanges are online marketplaces where you can buy and sell Cryptocurrencies. The most popular crypto exchanges like Binance and Coinbase are centralized exchanges that operate just like the stock exchanges.
A centralized exchange participates in clearing trades, maintaining order books, and fixing prices based on the last trading prices. Centralized exchanges have higher liquidity pools because they have liquidity providers and more clients.
But a decentralized exchange is a financial service that allows you to trade crypto assets from your wallet. Some of them facilitate the peer-to-peer transfer of crypto assets between users while others have a liquidity pool. You own your private keys which are used to access your cryptos. Some examples are:
DeFi Swap
This is a decentralized exchange that allows you to trade multiple Cryptocurrencies anonymously. It has a yield farming feature that allows users to stake their tokens to receive interest.
dYdX

This is a decentralized exchange built on the Ethereum blockchain. The exchange supports margin trading and liquidity mining. You have to connect your wallet to the platform, make deposits and start trading or earning. The annual percentage yield farming on deposited cryptos is high. dYdX has also launched its own DYDX token which can be earned by trading or staking.
Margin trading on dYdX is up to 1% or leverage of 1:100.
Curve Finance
This decentralized exchange focuses on trading and swapping stable coins. These are digital assets whose value is pegged on the price movements of other assets such as fiat currencies, gold, etc. Some stable coins are DAI, USDT, USDC, and BUSD. It uses Automated Market Maker (AMM) protocol which is the smart contract that executes without an order book or counterparty.
The platform has its own native digital asset known as 'CRV'; it is used to compensate liquidity providers. Yield farming is available by staking your tokens and contributing to the liquidity pool belonging to the token of your choice.
 Decentralized lending/borrowing platforms
These platforms allow users to borrow funds as soon as they meet the stipulated conditions. It is powered by smart contracts. Here are a few of the DeFi apps in this category:
This is a Decentralized Finance marketplace that supports borrowing and investing on the same platform. You can earn interest as much as 17% on your cryptos. You can deposit fiat currency or crypto and Nexo pays you daily interest on your deposits.
The platform also supports peer-to-peer borrowing and flash loans with interest rates much lower than what is obtainable from traditional financial services. It has its own native Nexo token and holders share part of the company's profits.
Broker
Best For
More Details


Long-term Cryptocurrency
Read Review

 




securely through Nexo website
This is a crypto exchange that supports buying, selling, and staking cryptos. It also supports NFTs investments, issues its own credit card, and also has a wallet app. You can earn up to 14.5% interest on staked tokens. You can easily deposit your fiat currencies and they will be converted into cryptos. Clients are also issued visa debit cards for spending their cryptos.
Broker
Best For
More Details


Sign Up Bonuses
Read Review




securely through Crypto.com website
Decentralized Insurance Platform (DIP)
Technically, the process is the same as obtainable from a traditional insurance company except that the platform and payment options differ. DIP lowers exposure to risks when transacting online. The user is charged insurance fees in case of hacker attacks or software malfunction, etc. It covers a whole lot of activities such as wallet insurance, bugs, collateral protection, etc. Some Decentralized insurance providers include Nexus Mutual, VouchForMe, etc.
Decentralized Asset Management tools
This is a DeFi protocol that is created for investments and the management of cryptos.
Set Protocol
Set Protocol is a Decentralized Finance asset management tool that enables users to create and manage ERC-20 tokens known as 'sets'. The TokenSets platform offered by Set Protocol allows users to build their own portfolios and then Smart contracts convert the sets into ERC-20 tokens. These can now be traded on the platform while the underlying asset is the ERC-20 token which trades on exchanges.
You can create sets that are traded manually or Robo traded. The Rebalancing can be automatic once the conditions are met according to the smart contract.
Pros and Cons of DeFi
Pros
Decentralized finance eliminates processing partners thereby reducing commissions and processing fees.
Unlike traditional finance where banking hours are limited and businesses are closed on weekends; Decentralized finance supports 24/7 operations.
Transaction speed is much faster on DeFi.
DeFi transactions are mainly pseudonymous. Some decentralized exchanges do not require even registration.
Cons
Cybercriminals are rife in the DeFi space looking for whom to defraud.
An unregulated market comes with risks; for example, if a decentralized exchange shuts down, there is no insurance.
The price of crypto assets is highly volatile which may result in huge losses.
How to Get Started with DeFi 
F0llow the steps below to get started with Decentralized finance:
Get a crypto wallet that supports ETH and ERC 20 tokens
Buy the crypto assets that support the DeFi protocol you need. After your purchase, make sure the cryptos are in your wallet. Safeguard your private keys; do not share it with anyone.
Acquire the DeFi solutions that interest you. Most of them are in form of mobile apps or online applications. Just download and install as required.
Access the DeFi space and the financial service available. For example, you can start staking your tokens, lending, trading, etc.
Monitor your investments or assets.
Best Crypto Broker
Broker
Best For
More Details

Earning Rewards
Read Review




securely through Coinbase website




Altcoin Trading


Read Review





securely through Binance website






Sign Up Bonuses
Read Review





securely through Crypto.com website




New Investors

Read Review




securely through Gemini website



Best Crypto and Forex Training Course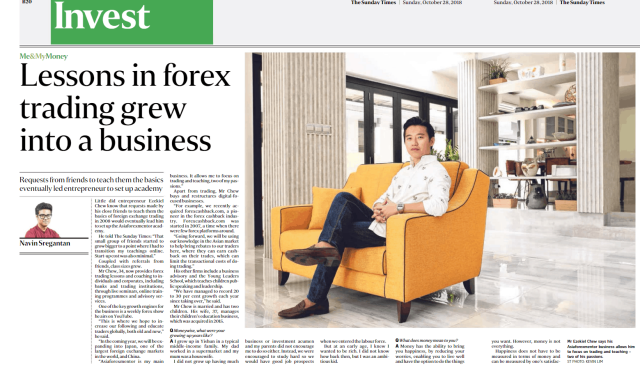 Are you interested in learning the best forex strategies to make a full-time income? If yes, Opt for the best forex training course, 'AFM Proprietary One Core Program' by Ezekiel Chew. Whether you are a beginner, intermediate, or expert trader, this training course will surely help accelerate your forex trading journey in the right direction.
Get trained by one of the most sought-after forex educators in the industry with over 15 years of solid trading experience. Ezekiel is a full-time professional trader and founder of Asia's Largest Forex Education company – Asia Forex Mentor.
This comprehensive course will teach you about various forex strategies backed by the mathematical edge, risk management techniques to preserve your trading capital, how to take trades with a higher probability of success, and much more. So, join this course if you are looking for the best forex training course to take your trading career to the next level!
| RECOMMENDED TRADING COURSE | REVIEW | VISIT |
| --- | --- | --- |
| | #1 Forex, Crypto and Stocks trading course. Ranked most comprehensive by Investopedia and Best by Benzinga. Free to Try! | |
Conclusion: Decentralized Finance (DeFi)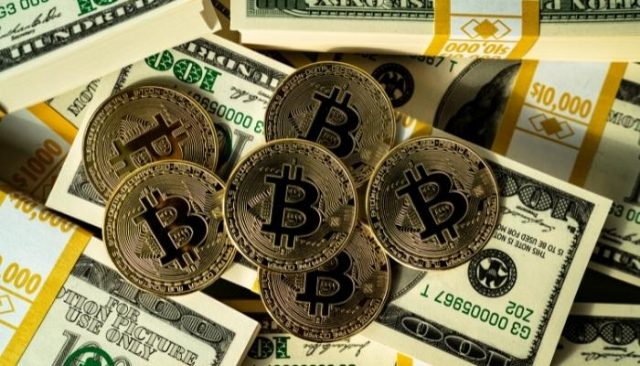 The key principles of decentralized finance are its underlying blockchain network, speed, low transaction costs, security, and reliability. It is believed that this new financial system will experience exponential growth and possibly replace the current financial system which is based on centralized finance.
Decentralized finance is usually based on the Ethereum blockchain where developers build smart contracts and DApps that connect with the user interface apps. So, with an access device and internet connection, you are ready to get started with DeFi.
Many DeFi apps have already been built and many are still coming up. There are many apps based on its DeFi protocols such as decentralized exchanges, lending and borrowing platforms, insurance platforms, asset management platforms, etc.
Decentralized Finance (DeFi) FAQs
Is Bitcoin DeFi?
Bitcoin is the first cryptocurrency that was created in 2009 using blockchain tech. Decentralized finance is a financial system that uses cryptocurrencies and the distributed blockchain network. Bitcoin is not DeFi but it is part of the DeFi system.
Is NFTs DeFi?
Non-fungible tokens (NFTs) are financial securities that comprise digital data which is stored in a blockchain. DeFi is a financial system that incorporates cryptocurrencies and NFTs. So, NFTs are just part of DeFi.
Broker
Best For
More Details


Earning Rewards
Read Review




securely through Coinbase website
Broker
Best For
More Details


New Investors
Read Review




securely through Gemini website
Like this Article? Subscribe to Our Feed!
Wilbert is an avid researcher and is deeply passionate about finance and health. When he's not working, he writes research and review articles by doing a thorough analysis on the products based on personal experience, user reviews and feedbacks from forums, quora, reddit, trustpilot amongst others.