7 Best Robo-Advisors in 2023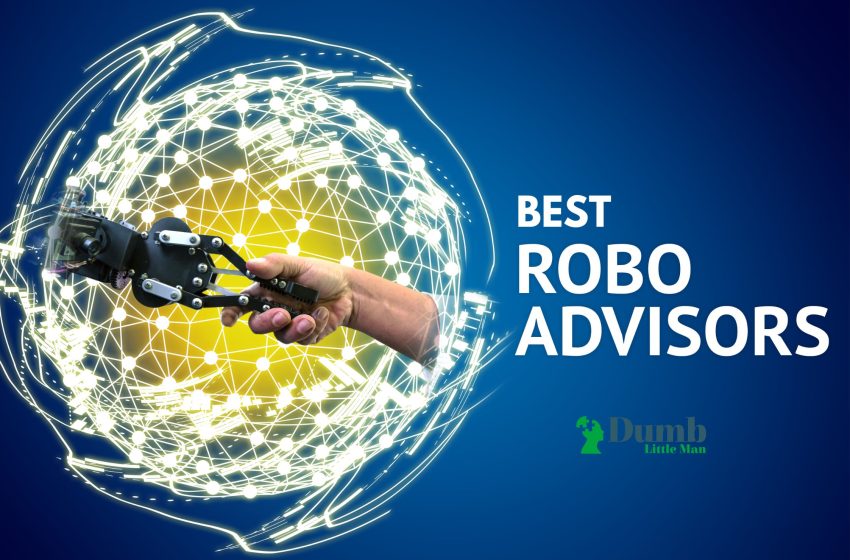 Want to jump straight to the answer? The best forex broker for traders is Avatrade
The #1 Forex Trading Course is Asia Forex Mentor
"Never depend on a single income; make an investment to make a second source"- Warren Buffet.
The right investments can shape our future; Warren Buffet had humble beginnings, but today, he is amongst the top 10 wealthiest people, as per Forbes. He is one of the exclusive centi-billionaires worldwide. Surprisingly, he made 95% of his 106 billion after turning 65. Online investments have become popular over the last few years; people have realized the need to shift from the conventional 9-5 job to a more flexible income source.
Stock markets, cryptocurrency, and Forex were the popular investment pools, and new investors poured their hard-earned income with hopes of getting a return. However, things didn't go as expected, and most of them incurred hefty losses. It is pretty easy to shift the entire blame on the vulnerability of the markets and cry how the world is unfair. The more effective method is to learn why some investors fail while others increase their investment manifolds.
The simplest mantra for success in any investment is to buy low and sell high; however, it is practically impossible to keep track of all our investments simultaneously in a well-diversified portfolio. As a result, we end up missing the right time to sell or buy a digital asset, and the dream of turning rich stays a dream. Technological development has helped us in all sectors, and investments are no different. While we have to run after tight appointments for human financial advisors, the Robo advisors are always available and ready to help.
In this blog, we are going to take you through a list of the seven best Robo advisors who can help you skyrocket your profits. They shall help you redefine your trading strategy and simplify your tasks as an investor.
7 Best Robo-Advisors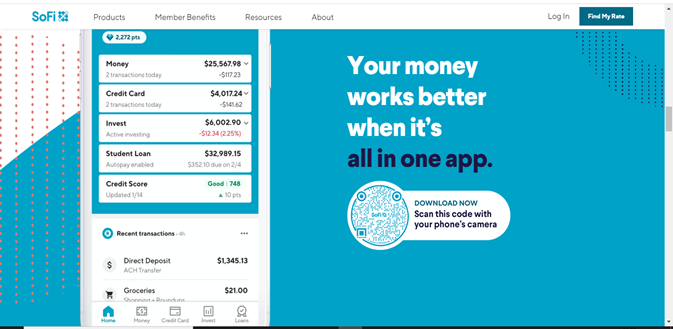 It was rated as the #1 Robo advisor for 2023 by Barrons, and it is right at the top of our list too. The standout trait of SoFi is its low-cost model; the Robo advisor doesn't charge any investment management fee from its users.
Hence, you get to keep most of your profits. SoFi focuses on each investor separately; all users get to select their plans; these goals help define their trading strategy. Users can choose a goal based on their investment timeline, expected returns, and risk levels.
SoFi also assists in your investment portfolio management; it has an auto-rebalancing feature, which resets your bonds and stock investments quarterly. The rebalancing ensures a better composition of an investment portfolio, which will help in reaching goals with lesser risk. A good financial advisor will never recommend investing in a single portfolio; they would take you through a list of assets to reduce investment risks.
Theoretically, an investor can nullify their non-diversifiable risk by investing in a well-diversified portfolio; when several individual stocks combine, the fall of a particular stock is canceled by the rise of another and vice versa. SoFi comes with an auto-diversification feature; it helps you reduce your investment portfolio risk to a minimum.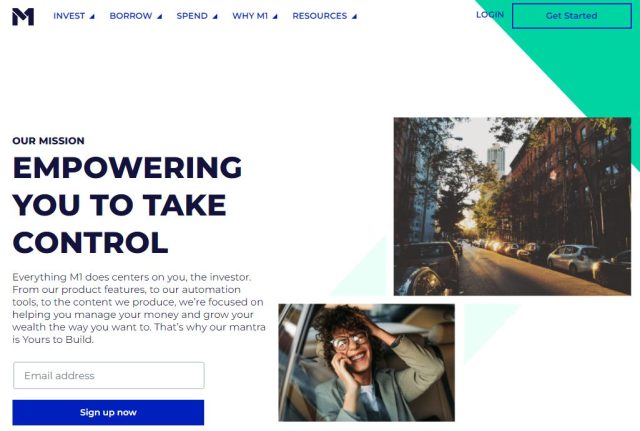 With an average 4.5 star rating and over 100000 across multiple platforms, M1 finance has made its name amongst Robo advisors; it is covered by popular magazines including Forbes, CNBC, and WSJ. M1 Finance offers a commission-free investing procedure; once an investor connects their investment portfolio with M1 finance, it invests their funds into diverse assets, ranging from mutual funds, stocks, crypto, and T-bonds.
Often, an investor fails to maximize their returns due to a lack of funds. M1 finance allows its users to avail low-interest loans for their investments. These loans are available at a base rate of 4.25% for general accounts, while premium users can borrow them at 2.75%.
M1 finance gained rapid popularity due to human interference that helped in building investors' trust. It has pre-designed templates by human financial advisors that existing investors can copy; users can select their desired investment pattern from the list and enjoy safe returns.
The main benefit of separating human advisors from Robo advisors is the wide range of fund information. M1 Finance is amongst the most flexible Robo advisors, and they allow you to invest the way you like. Although your investment portfolio is mainly automated based on your custom goals, it allows you to select your preferred companies and stocks. It also eases the procedure of switching funds between multiple investment accounts.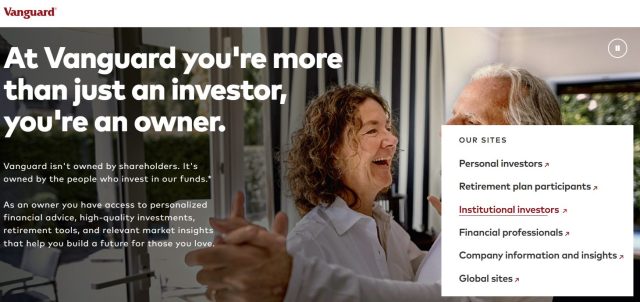 Vanguard digital advisor is a new addition amongst Robo advisors from Vanguard marketing corporation. It has created a name for its services and efficiency. The main goal of the Robo advisor is to ease an investor's life; their automation services let investors relax and enjoy their life, while the Robo advisor carrier trades on their behalf.
Vanguard allows its users to set custom goals before they begin trading; the Robo advisor doesn't charge any fee for the first 90 days. Once the period ends, a user will be charged a management fee of about $2 for every $1000 of investment per year; you must make an investment of $3000 to begin with, Vanguard, and you'll need more than $50000 worth of investment to have a personal human financial advisor.
Vanguard's digital advisor is backed by reliable investing; it has helped hundreds of investors worldwide generate reliable profits and attain realistic goals. The proper composition of stocks, Forex, bonds, and exchange-traded funds allows Vanguard to give its investors consistent profits without inviting additional risks. If you are a US resident above 18 years of age, Vanguard is a reliable investing choice.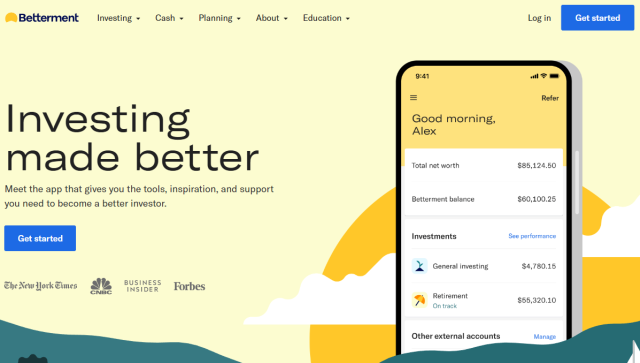 Have you ever believed in striking two targets with a single arrow? If you had, it's because life had to unveil 'Betterment'. Socially responsible investing has gained trend amongst modern investors; they aren't only looking for quick profits but also aim to benefit the environment. Betterment allows you to carry your aims forward; it is highly rated amongst socially conscious investors.
Betterment automates your investment portfolio, but it doesn't entirely eliminate human addition. Every investor can avail financial consultancy from Betterment's certified financial planners. They shall guide you about the investing procedure, how the robot advisor works, and how Betterment will help you achieve your goals. The consultancy enlightens the customer about their way forward and simplifies the automated investing strategy.
Betterment doesn't only bring your profits as returns on your investment, but its tax-loss harvesting program ensures you can save your income from recurring taxes. Investments in mutual funds and T-bonds can help you get tax rebates on your yearly salary, helping you make more.
The auto-rebalancing feature keeps you well on track for your goals; it resets your investment portfolio after fixed intervals. It offers three investment accounts; there is no account minimum for digital and free plans, but you would need to invest about $100,000 for the premium investing plan.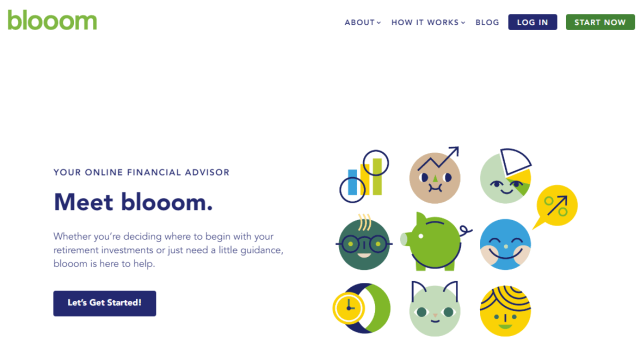 Inflation impacts our savings; it will often reduce the value of our retirement account and leave us with less than what's required. We won't like to work after retirement; hence, it is essential to gain adequate returns for a great after-retirement life. Blooom is designed to ensure your retirement funds are invested in the right assets and can be optimized for the best results.
Unlike many Robo advisors, Blooom doesn't require you to invest in the account itself; instead, it lets you connect your 401(k) employer-sponsored retirement plan. Blooom then manages your retirement funds and optimizes the investment portfolio for the best return; Blooom requires a flat annual fee of $120; however, there are no additional management fees to worry about.
It lets US residents access their retirement accounts from Blooom's application. The app provides valuable insights regarding how you could boost your return. It also offers various charts to identify your investment's standing at retirement; the prediction helps select the right risk-reward strategy to move forward. The tax loss harvesting program also comes in handy while saving your income for additional investments.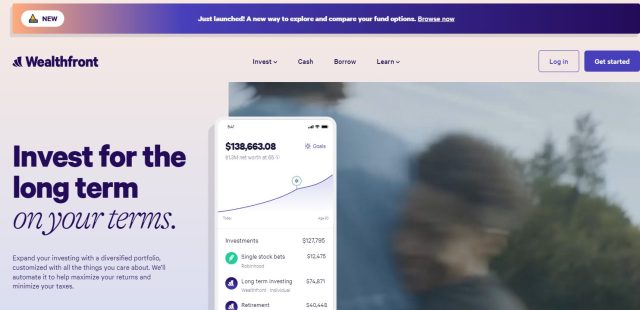 When it comes to tax-loss harvesting, there aren't any better Robo advisors than Wealthfront; it is the easiest method to get tax rebates and reductions regardless of your investment size. The Robo advisor comes with no account fees and overdraft charges, helping you maximize your profits with minimal risks. Investors earn about 0.85% API per annum from their investment accounts.
Wealthfront can be better described as a cash manager than a financial advisor; it has various facilities that help you keep your investments liquid. You can use their ATM card at more than 19000 outlets across the USA; it also allows you to take overdrafts for investment purposes at cheap rates.
You can create a custom trading strategy for your investment portfolio; once you sign up at Wealthfront, you are required to answer a series of questions that help determine the trading pattern.
The Robo advisor records your answers and generates a seamless plan deployed on your investment. It will rebalance your portfolio after fixed intervals; it shall also distribute your funds to the right firms to ensure tax savings. On average, an investor gets an increase of 1.8% in their returns through the tax-loss harvesting scheme from WealthFront.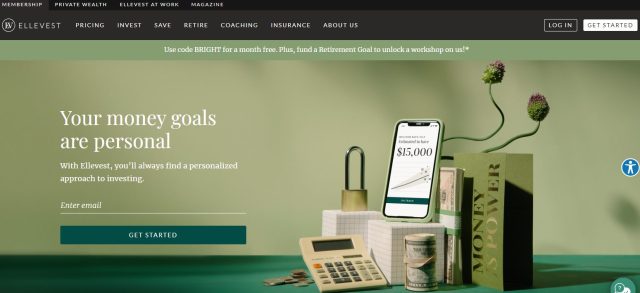 Gender equality has been an important agenda for the Millenials, and rightly so. There have been multiple advancements that have reduced pay gaps and allowed equal opportunities for both sexes. Ellevest is a social Robo advisor designed to help women grow in the financial world.
Ellevest offers three plans for investors:
#1. Private wealth management is a transparent approach for investors with massive investments. It allows investors to gain personal finance advice from certified officials, helping them make the most of their investment. Although most of the process is automated, investors are still inquired before crucial decisions to keep them on board.
#2. Digital investing membership is a fully-automated investing account where an investor lets the robo advisor control their investments. Ellevest generates a custom plan for your investment and deploys the strategy to ensure the dream turns into a reality. It includes several discounts on various courses.
#3. Money and career coaching account is designed to fulfill Ellevest's aim of elevating women from financial hardships. It involves skill coaching for women to help them succeed in their work-life. It also includes detailed plans to help you learn about the investment world and get started.
Ellevest focuses on diversification and tax-saving strategies to maximize returns for investors; its detailed plans help create custom trading strategies; they help in distributing the funds in the right proportions to maximize profits without additional risks. Like most Robo advisors, Ellevest invests in bonds, crypto, stocks and other digital assets.
What is a Robo-Advisor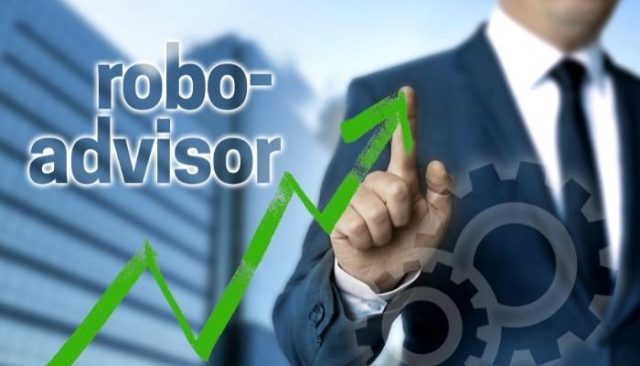 Automation is the way forward; we are no longer living in the 1990s, and the rising inflation means you need multiple income sources. However, beginners often find it challenging to invest in the market. Most of their time goes into their career path, and what's left goes for their other personal affairs. However, the advancements in technology mean that investors don't require any additional time to generate more income; instead, they need to sign-up for an efficient Robo-advisor.
The name is the most precise definition for the word- in layman's terms, Robo advisors are automated robots who advise and control your investment portfolio. They take an investor's funds and spread them across multiple investments to get the best returns. AI integration ensures that every trading strategy is unique based on an investor's goals. However, no Robo advisor can bring positive returns if it doesn't rebalance the investment.
Rebalancing allows the funds to be redistributed to attain better results and reduce risks. Robo advisors are considerably good at diversification; they spread the investment across several digital assets, like stocks, crypto, Forex, and ETFs; the investment is further divided into smaller subsections of each digital asset. The method minimizes the risk, and investors' funds are protected at all times.
However, Robo advisors have now upgraded to include a human touch; expert financial advisors help investors with their trading strategy and get them on board with the decisions. The right mix of AI and human planning can help determine the success of a Robo advisor.
How To Choose the Best Robo-Advisors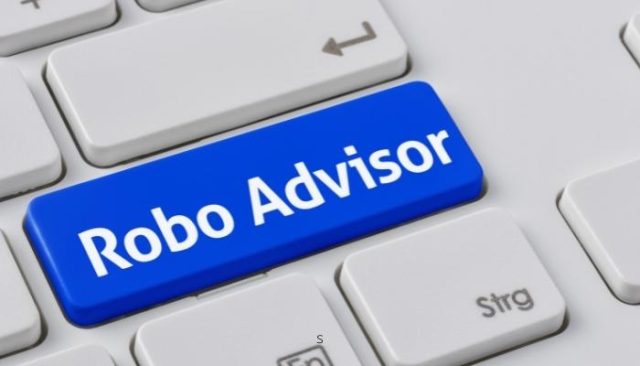 Our list of the best Robo advisors comprises several popular Robo advisors from the industry. Nonetheless, we had to rank some of them higher than the others. The most crucial factor in determining a Robo advisor's rank is its results; if a Robo advisor fails to bring the desired results, it is ineffective, and the investor's investment is at risk.
Similarly, if a Robo advisor doesn't work following the investor's goals, it won't bring good results for the investor. Therefore, the company's past track is essential in determining its position on our list.
Secondly, customer reputation is an integral part of any business; if your customers aren't happy with your services, you are doing it wrong. A Robo advisor's users can help us identify its shortcomings and strengths; they have the experienced eye to describe the advisor's efficiency and whether it's worth the bet. The primary reason for SoFi's high rank isn't its incredible service but its solid customer base, who feel their investment is in the right hands.
Thirdly, Robo advisor cost is vital in selecting the best of them. When an investor puts their hard-earned investment, they are looking for the best possible return. However, high Robo-advisor fees would dilute the profit and leave little for the investor.
The best Robo advisor must provide cheap investment alternatives with low-cost financial advice. Several Robo advisors on our list provide zero-fund management fees and low annual fees. Hence, you get to keep most of your profits.
Best Forex Brokers
Broker
Best For
More Details


Best Overall Broker
Read Review




securely through Avatrade website
Broker
Best For
More Details


Intermediate for Non US Traders
Read Review




securely through FXCC website
Best Forex Training Course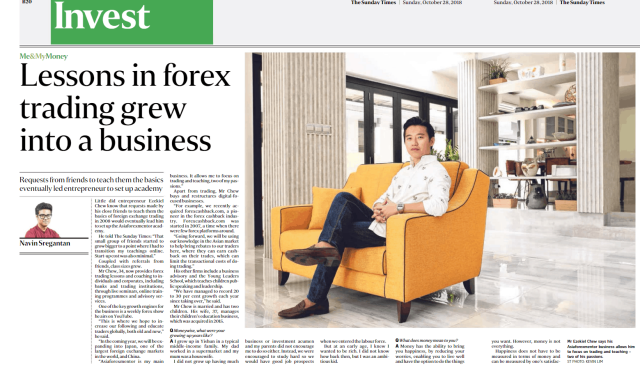 If you are looking to invest, Forex can be the right pool. It has been used by investors for several years and has helped thousands of investors live a dream life. With the right course, you can learn the Forex market in a short time and get ready to ace markets.
Asia Forex Mentor is our choice; the course is primarily a 5-step secret trading system that simplifies the trading strategy of experts; it takes you through a detailed understanding of the market and how profits are to be earned. Therefore, the course is an excellent choice for both newbies and expert traders.
The information is backed by mathematical probability; the indicators are back-tested on historical data to ensure their effectiveness in generating the desired results. The course has helped thousands of investors make a significant profit, and you can be the next.
Ezekiel Chew is a popular name in the Forex world; he began his journey in 2008 and has impressed the entire Forex world with his skills and expertise. He is the teacher behind various financial institutions, banks, and brokerages.
| RECOMMENDED TRADING COURSE | REVIEW | VISIT |
| --- | --- | --- |
| | #1 Forex, Crypto and Stocks trading course. Ranked most comprehensive by Investopedia and Best by Benzinga. Free to Try! | |
Conclusion: Best Robo-Advisors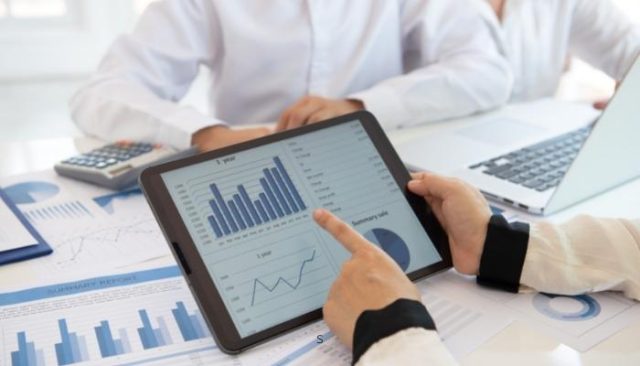 Automation is the way to go; in our fast-paced life, it has become incredibly difficult to analyze different markets and their components regularly. The lack of time means that making a profit is more complicated than ever, and the chances of losses are at the highest.
Robo advisors come as an excellent alternative for such investors. It has simplified investments, and you won't need to learn investing to attain profits from the industry.
We discussed the seven best Robo advisors in 2023; they have made a name for their services by providing outstanding results for investors. Whether the auto-rebalancing feature or tax-loss harvesting, they keep you on track to achieve your financial goals without hassle. However, some Robo advisors offer access to human financial planners that shall help you understand the process.
No investment can bring overnight success, and you shouldn't look for risky deals as an investor. The first aim should be to understand how the market works and when is the right time to invest.
Initially, you may have to face some losses, which can be demotivating, but they all come with a lesson. You need to analyze why the failures occurred and how you can prevent them in the future.
Best Robo-Advisors FAQs
Can you get rich with Robo-Advisor?
Robo advisor invests your funds in various digital assets to achieve your financial goals. With low fees and remarkable fund management, investors get to make huge profits without any struggle.
However, the plans aren't flexible, making it difficult for investors to make any changes mid-way. If you plan to save for a short time with high-risk tolerance, Robo advisors can help you generate considerably higher returns.
Are Robo Advisors a good idea?
If you are an investor who lacks time to search the market, Robo advisors are a great alternative. You can invest in a Robo advisor, and they will invest on your behalf.
Your investing patterns will be based on your goals; every Robo advisor will ask you to select a goal before it starts investing. Some of them will adjudge your goal based on your answers.
Once the funds are invested, you can monitor their progress through the dedicated app. As the funds are well-diversified, there is minimal risk involved, and investors get to make positive returns. After every quarter, the funds are rebalanced to suit the financial conditions better than before.
Some Robo-advisors also focus on tax-loss harvesting and other tax-saving strategies to gain better results for investors. Investments in green companies and mutual funds can help you get tax rebates and reductions, which add to your yearly income. Overall, Robo advisors are a good idea to invest in long-term.
| RECOMMENDED TRADING COURSE | REVIEW | VISIT |
| --- | --- | --- |
| | #1 Forex, Crypto and Stocks trading course. Ranked most comprehensive by Investopedia and Best by Benzinga. Free to Try! | |
Like this Article? Subscribe to Our Feed!
Wilbert is an avid researcher and is deeply passionate about finance and health. When he's not working, he writes research and review articles by doing a thorough analysis on the products based on personal experience, user reviews and feedbacks from forums, quora, reddit, trustpilot amongst others.