Best Trading Chat Rooms in 2023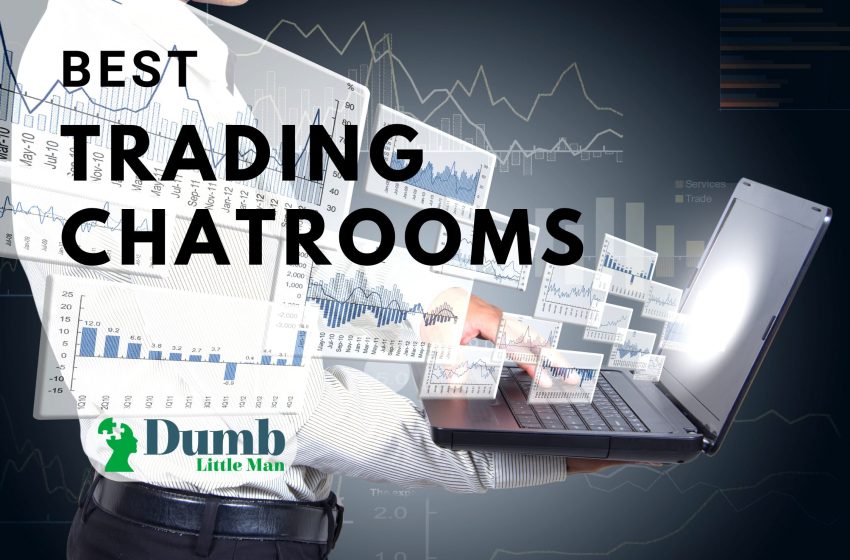 Want to jump straight to the answer? The best forex broker for traders is Avatrade
The #1 Forex Trading Course is Asia Forex Mentor
One of the best ways to catalyze your growth as a trader is to join trading chat rooms that allow you to interact with other traders, learn new trading methodologies, and exchange valuable information to help you grow.
This makes your trading and investment journey much easier because you get answers to important questions and information that prevent you from making irreparable trading mistakes. Experienced traders can provide valuable information relating to several aspects of trading – fundamental and technical analyses as well as trading psychology.
Trading chat rooms can be created for a specific category of traders but sometimes they allow a combination of traders who trade with different styles and trading strategies. This helps them to gain access to technical analysis, market news and trading education that significantly improves their understanding of that specific trading style.
Overall, a chat room is beneficial to both novice traders and professional traders because it helps to build pattern recognition skills with financial market data.
Constant exposure to these data in form of chart analysis and fundamental news analysis helps to build up experience and improve your understanding of your trading system. In this review, we would discuss what trading chat rooms are, their pros and cons, and the best trading chat rooms available right now. Let's begin!
Best Trading Chat Rooms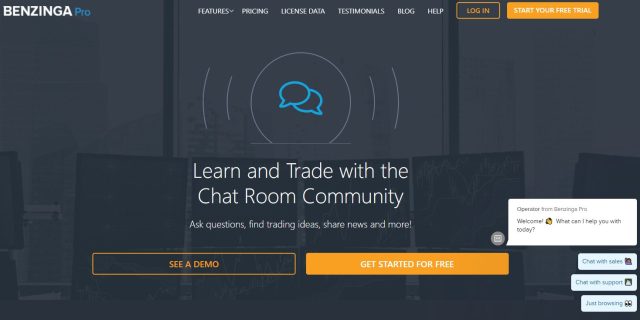 Benzinga PRO is a chat room that allows traders with different trading strategies and experiences to interact, share ideas and learn from one another. The chat room helps both novice traders and professional traders to improve their trading styles by sharing trade ideas, market analyses, and speculations.
Benzinga PRO connects traders together to ask and answer questions, give or find trading ideas and share relevant news.
The chat room was built to cater to the needs of traders of any level – both experienced traders and new traders who need advice and guidance to become successful. It also provides a platform for traders to learn and interact via various channels in the trading chat room.
There is the main chat room where traders interact and share ideas. The main chat room is accessible to members of the community and traders of all levels of experience.
The chat room also has community support that caters to the needs and concerns of the community members. This is specifically beneficial for new traders because it helps them navigate the trading chat room and provides answers to their questions and solutions to pressing needs.
The pre-market prep show helps to prepare traders for the trading day or week. It provides an overview of trading news and general market outlook to guide the trading activities of the day or week. The day trading chat room allows day traders to interact and share valuable information and day trading analysis and trade ideas.
Benzinga PRO is also a stock trading chat room for stock traders to discuss relevant market news and fundamental data. In short, the chat room was built to help traders who trade different assets at different levels of proficiency.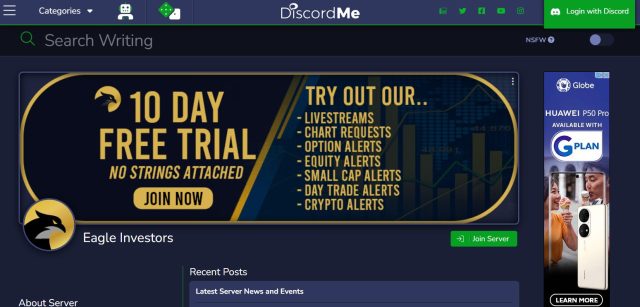 Eagle Investors is an investment research platform that has a variety of chatrooms that are dedicated to traders of different trading styles in order to help them grow.
The trading chat rooms are monitored by professional and advanced traders who provide valuable information to the community. The chat room helps traders who are new to options trading to learn how to properly trade and invest their money.
Apart from the trading chat rooms, Eagle Investors provides trade alerts that are analyzed by expert traders and these help members of the community make better trading decisions.
| Broker | Best For | More Details |
| --- | --- | --- |
| | Federally Covered Fintech Investment | securely through Eagle Investors website |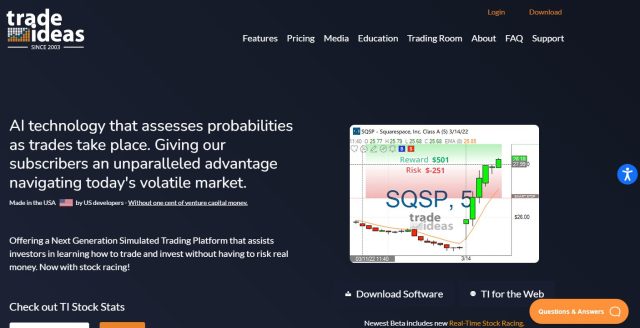 Trade ideas provide stock scanning tools that generate a fully screened stock analysis. The platform also helps traders by pointing out the stocks that are most likely going to be volatile. This helps stock traders and day traders make trading decisions.
Trade Ideas also provides trade alerts and trade ideas that show when to enter and exit trades. Today, the stock trading platform offers world-class stock chat rooms that have helped numerous traders around the world.
Unlike most trading chat rooms, the Trade Ideas chat room gives you access to the Trade Ideas team including Dan Mirkin the co-founder of the platform. By joining the live chat room, you can decide whether or not the Trade Ideas services would be right for you.
Broker
Best For
More Details

Scanning Platform
Read Review

 




securely through Trade Ideas website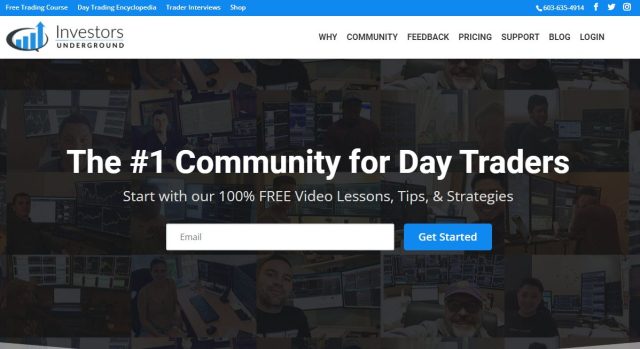 Investors underground are one of the most popular stock chat rooms in the world. It provides a platform for traders, investment professionals, and newbies to discuss trading topics and share relevant trading information.
Like other stock trading chat rooms, Investor underground provides market analysis for the trading community and ensures that members learn how to analyze the stock market by providing them with relevant information and research resources.
They also have unique services to help improve the results of the community members. Investors underground provide trade alerts, trade Ideas, trading courses, and trading tools to help members of the community grow.
This chat room is a great option for day traders who wish to improve their day trading skills and day trading strategies. Advanced traders in the day trading chat room help new traders improve their trading results in the live trading room. The live trading room is one of the best stock chat rooms in the world because it provides access to experienced traders and renowned industry experts.
The day trading chat room houses a community of day traders who are constantly improving their trading skills by utilizing the day trading courses offered by Investors underground. The stock chat rooms are divided into several sections based on trading styles.
In addition to day trading chat rooms, there are momentum and swing trading chat rooms. Similar to Warrior Trading and Bulls on Wall Street, the majority of the Investors Underground audience is centered around the momentum trading style.
| Broker | Best For | More Details |
| --- | --- | --- |
| | #1 Community For Day Traders | securely through Investors Undergrounds website |
What is a Trading Chatroom?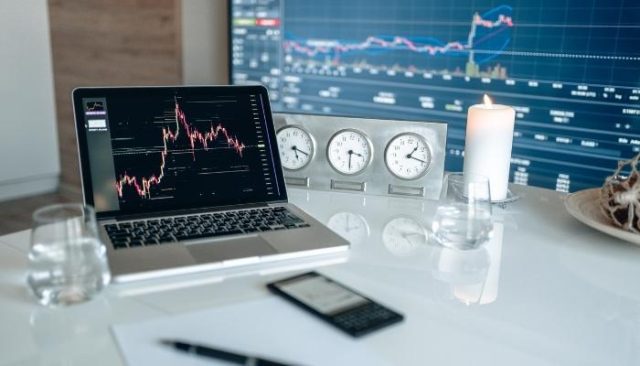 Simply put, trading chat rooms are online communities that provide a platform for traders of different trading styles and backgrounds to interact.
New traders can join trading chat rooms that are created for their specific trading methods. This helps them learn from traders who are experts or have more experience with that specific trading method. Day trading chat rooms, for instance, are dedicated to discussing trading methodologies and solutions that can be applied to day trading.
Professional traders also have a lot to gain from chat rooms too. As a professional trader, you get access to valuable economic news reports, learn new trading skills and get access to other successful traders and learn from them.
There are chat rooms for all trading methods – swing trading, day trading, and scalping chat rooms can provide valuable information to help traders who trade with these trading styles.
Trading Chatroom Pros and Cons
PROS
Chat rooms help traders interact and help new traders learn.
Chat rooms are a great source of up to date information
Chat rooms provide a community of support
Chat rooms help to expand your knowledge base.
CONS
Some chat rooms have high membership fees.
Bad trading habits and practices can spread quickly in a chat room.
What to look for in Trading Chat Room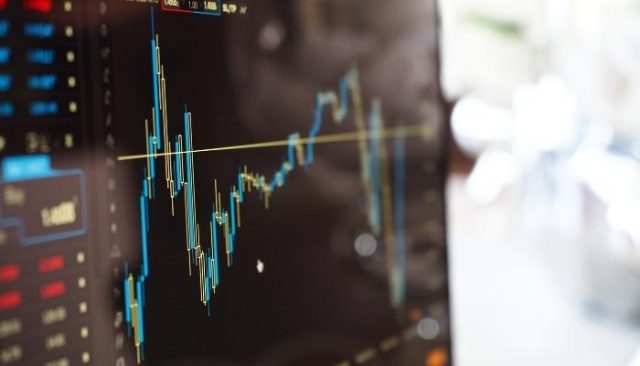 Moderation of the chat room by competent moderators: To ensure civil discourse, trading chat rooms should have rules which are enforced by moderators or administrators. This helps to weed out trolls and create a conducive learning environment.
Quality of discourse in the chat room: Before joining a trading chat room, ensure that there are advanced traders or knowledgeable industry experts present. This ensures that trading information or advice in the room comes from individuals who are qualified to give it.
Affordability: To make the most of a chat room, it is advisable to be a member of the chat room for a significant amount of time. Therefore, a good trading chat room should be affordable and charge a fair price for the service offered.
Broker
Best For
More Details