Best Futures Trading Software in 2023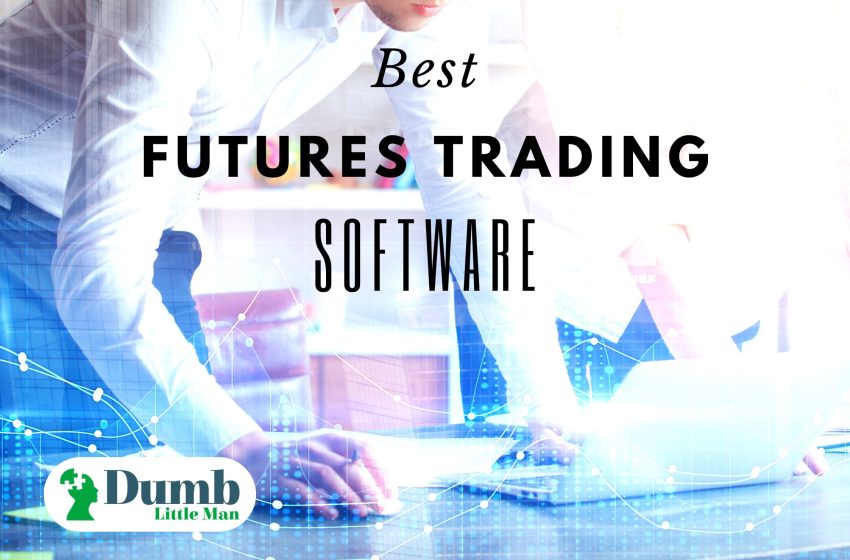 Want to jump straight to the answer? The best futures brokers for traders are Tradestation and Tradovate
The #1 Forex Trading Course is Asia Forex Mentor
Futures are financial contracts that mandate a trader to buy or sell a defined quantity of an asset, at an agreed price and on a future date. The buyer must buy while the seller must sell at the predefined market price on the set date irrespective of the current market prices.
'Futures trading' is very popular with agricultural products like cocoa, wheat, corn, etc, and hard commodities like Gold, Silver, crude oil futures, etc. But, you can also trade futures on other assets classes like stock index futures, currency futures, mutual funds, US treasury futures, etc.
Futures traders comprise speculators, hedgers, and investors who trade futures contracts in the futures markets. Standardized exchanges such as the New York mercantile exchange (NYMEX), Chicago Mercantile Exchange (CME), etc make up the global futures market.
In several countries, different authorities regulate the operations of the futures markets in their jurisdictions. For example, the American futures exchanges are regulated by the Commodities Futures Trading Commissions (CFTC); FCA regulates exchanges in the UK.
In the futures market, quantities of assets are standardized and auctioned among buyers and sellers. The exchange provides the contracts, physical or electronic trading floors as well as real-time market data. Retail investors and traders can have access to trade futures contracts through futures brokers who offer futures derivative contracts that are cash-settled.
In this review, we will examine the best futures trading platforms in relation to a trader's personality and trading preferences.  We will also analyze the benefits and risks of futures trading as well as how to choose a futures trading platform. The review will round off with the best forex trading course and best futures brokers.
| RECOMMENDED TRADING COURSE | REVIEW | VISIT |
| --- | --- | --- |
| | #1 Forex, Crypto and Stocks trading course. Ranked most comprehensive by Investopedia and Best by Benzinga. Free to Try! | |
Best Futures Trading Software
#1. Best for All Trading Levels: Tradestation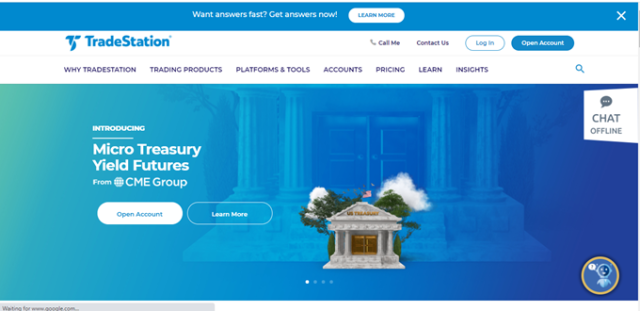 TradeStation (TS) is a multi-asset broker that has been around for over 30 years. With its powerful trading platform and premium brokerage services, it is regarded as one of the most popular futures trading brokers. TS has innovative pricing plans which include no commissions on stocks, equity options, and futures trades. The account minimum deposit required to commence trading futures is zero.
The trading platform available to all clients is the TradeStation proprietary platform which is available as WebTrader, windows desktop application, and mobile apps. The desktop platform allows traders to create, test, automate and optimize their strategies. It also supports complex charting tools, ultra-speed trade executions, and advanced order management. Traders can place orders or monitor their trades on the go with the android and iOS apps of the platform.
Daily market insights and educational resources are provided on the website. The dedicated client support desk is always ready to assist. Over the years, TS has won numerous awards from several industry stakeholders.
Broker
Best For
More Details


Range Platform
Read Review




securely through TradeStation website
#2. Best High Volume Traders: Tradovate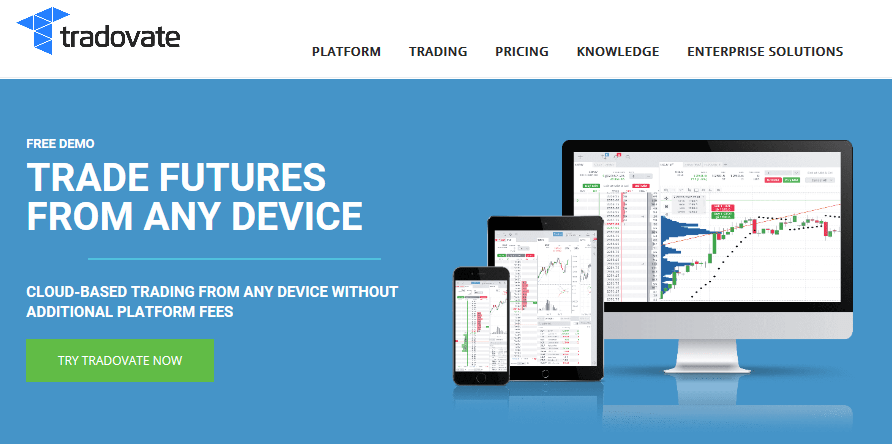 Tradovate is an online broker that provides secure and innovative trading environment for its teeming clients. The brokerage was launched in 2015 by 'Rick Tomsic' after he assembled a team of experts with a mission to deliver a seamless trading experience, powered by modern technology in order to minimize trading costs.
Traders are offered a proprietary futures trading platform that is robust, sophisticated, and available on the web, desktop application, and mobile apps; android and iOS. It supports over 40 trading tools, third-party charting integrations, and a proprietary market replay tool. You can also build custom tools with Tradovate's API tools. Educational resources are provided in form of training videos, heatmap, and trading insights presented by industry experts.
Tradovate has a membership structure that favors experienced traders who place high-volume orders. There are 3 account types as follows:
Free membership: there are no monthly fees. Traders only pay commissions when they trade futures. Standard futures contracts attract a commission of $0.79 per side.
Active trader plan: The monthly fee is $99 and the commission per side on a standard futures contract is $0.19.
Commission-free membership: For a monthly fee of $199 which is prepaid annually, traders can trade without commissions on all types of futures contracts. This is perfect for high volume frequent traders.
Broker
Best For
More Details


High-Volume Traders
Read Review

 




securely through Tradovate website
#3. Best for Trading Micro Futures: Optimus Futures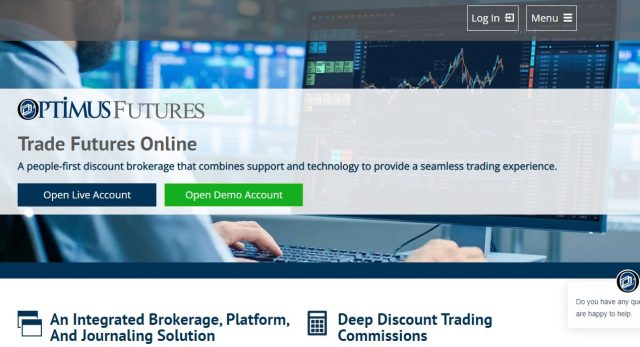 Optimus Futures is one of the best brokers suitable for retail traders who love trading micro-sized futures. What are micro futures? It is a small-sized futures contract designed for retail traders with smaller trading capitals. It comes with a lower margin which means higher leverage and less capital. Though the contract sizes are much smaller than the standard sizes traded on exchanges, the broker insists that they come with the same efficiency, diversification potential, and flexibility.
Optimus Futures is a broker that offers multiple futures trading software; in fact, there are about 30 of them. But, its proprietary platforms are Optimus flow, Optimus Trader and Optimus News. Other platforms available include TradeStation, R Trader Pro, MT5, CQG QTrader, etc. Optimus Trader deploys Rithmic data feed and execution; it is suitable for all traders including newbies while Optimus Flow is more sophisticated with advanced analytics and pro charts. Optimus news is a platform that presents up-to-date market news, analytics, notifications, and charts. A minimum of $100 is required to commence trading and you can try out demo accounts at no cost before going live.
Founded by an American futures market veteran, Optimus Futures has been providing affordable brokerage services for over ten years. Its mission is to help its clients to achieve their trading goals by offering them efficient and affordable services. Traders enjoy competitive commissions, fast order executions, educational resources, expert guidance, and connection to global exchanges.
Broker
Best For
More Details

A People First Discount Brokerage

 




securely through Optimus Futures website
#4. Best for Active Traders: Ninja Trader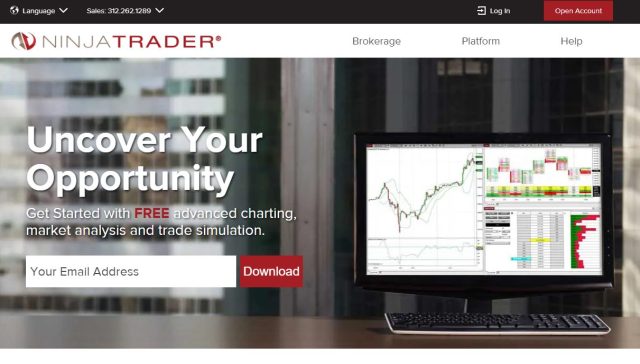 You are considered an active trader if you open and close trades frequently with the aim of profiting from short-term market fluctuations. Trading fees are charged on every trade; this means that active traders pay a lot of money as trading fees. Also, they need to trade on a very fast and reliable trading platform with a robust charting package since they mostly rely on technical analysis. NinjaTrader is the best platform for frequent traders because of its complex charting tools and low futures trading commissions.
The NinjaTrader group LLC, is an American company that offers trading platform and brokerage services to over 500,000 clients from over 150 countries. $400 is the minimum amount required to commence futures trading but if you can fund your account with up to $1,000; the platform becomes available at no cost. NinjaTrader platform features over 100 technical indicators, market analyzer, chart trading, advanced trade management, etc. Demo trading is also available for practice purposes before actual trading with real money.
NinjaTrader can be customized or even personalized to suit any trader's preferences. If you are a developer, you can create plug-in apps that can be installed on NinjaTrader to automate your strategies, add indicators or other trading tools to the platform. With the NinjaTrader ecosystem, traders can search for third-party apps and services that have been designed to work with NinjaTrader. Webinars and training articles are also provided.
Broker
Best For
More Details

Advanced Charting, Market Analysis and Trade Simulation

 




securely through Ninja Trader website
#5. Best  for Early Investors: Generic Trade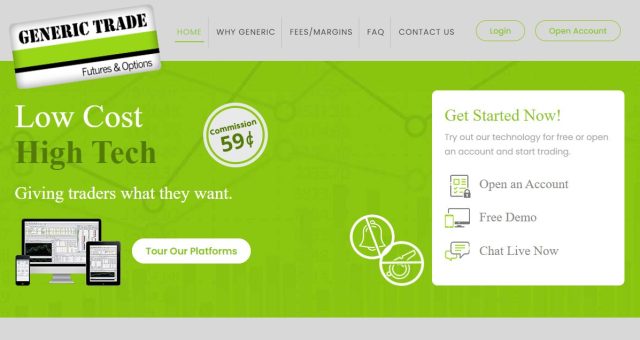 Founded in 2010, Generic Trade is an American futures and options broker established with the simple goal of giving traders what they want. The broker has maintained a universal internal commission of 59 cents per side for every trade irrespective of account type or traded markets. It is regarded as one of the best futures brokers where clients can trade futures and options.
The following trading platforms are offered to futures traders:
Generic Trader online is a web-based platform that offers technical analysis and trading tools to enable its clients to analyze and trade the futures markets. The platform also enables traders to manage their accounts by uploading info, making deposits and view real-time account data.
Generic Trader Professional is specially designed for expert traders who need complex charting, in-depth analytical tools and complete customizations. It is available for downloads on MAC and Windows computers.
Mobile apps: The mobile app has most of the features found in the Generic Trader professional desktop application. From the app, you can view live market quotes, analyze charts, use indicators and manage your brokerage account. It is available for android and iOS devices.
#6. Best for Professional Traders: Discount Trading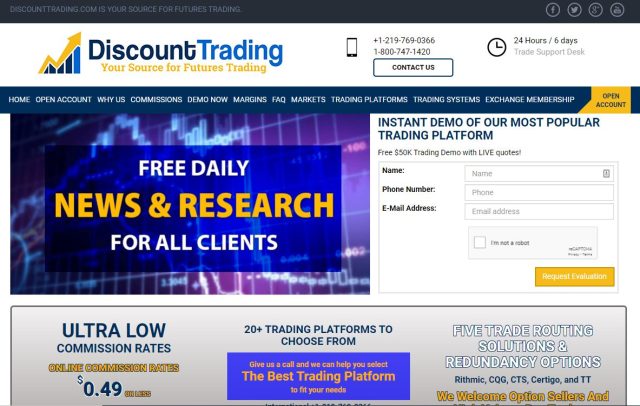 This is an American online broker that offers futures trading of multiple assets sourced from exchanges like NYMEX, CBOT, COMEX, Eurex, CME, etc. Discount Trading broker ranks as one of the best futures brokers because it offers impeccable account services and access to trade on up to 22 trading platforms. Some of the platforms available are Trade Navigator, CTS T4, Motivewave, Marketdelta cloud, Jigsaw, Firetip, CQG Desktop, etc.
Most of the platforms use modern technology and advanced features suitable for expert traders. These experienced professionals deploy complex trading systems, sophisticated analytic approaches, trading robots and usually trade large volumes. Discount traders offer some of the most powerful trading platforms suitable for pro traders as they can choose or combine the available platforms. There are numerous platforms available on multiple formats such as desktop apps, iOS, and Android devices.
Apart from multiple futures trading platforms, Discount trading also offers very low commissions, low margins, and a dedicated support team that can be reached on a 24/6 basis. The broker also boasts of five trade routing solutions which ensure premium liquidity and speedy executions. Daily news and research are provided at no cost to all clients.
| Broker | Best For | More Details |
| --- | --- | --- |
| | Completely Free Trading Platform  | securely through Discount Trading website |
Benefits of Investing in Futures

#1. Low Charges 
Trading fees and commissions paid by futures traders are low when compared to charges paid by traders in other financial markets such as stock market traders who trade equities and stock indices. Some online brokers like TradeStation even offer commission-free trades. Also, commissions are only charged when the position is closed. This is unlike other markets such as forex trading where the commission is charged immediately a trade position is opened; thereby reducing the trader's capital.
#2. Diversification and Hedging
Futures trading is very important in hedging by producers, traders, etc. Hedging is a strategy used to manage risks by taking an opposite position on another asset in order to offset losses in an investment. For example, a gold miner who is anticipating a drop in prices may buy a futures contract to lock in the current price, so that when he mines in the near future and the price drops, he will not suffer a loss, but will sell at the price stated in the contract.
Investors who wish to diversify their portfolios can do so through futures trading. Numerous assets and markets can be traded in the futures markets. These include currencies, commodities, international stock markets equities, indices, Bitcoin futures, etc.
#3. Stable Margin Requirements
Margin is very important in several financial markets including futures trading. Margin is usually the amount of money required in order to open trade positions higher than the trader's capital. It is expressed in percentage. Futures trading offers more defined and stable margin requirements than most financial markets. For example; in forex trading, most brokers decide their margin requirements and it varies greatly, so traders need to be sure how much to deposit for each broker in order to open higher trade volumes.
#4. Higher Returns
There are very high chances of making good returns with futures trading than most markets. Since trades are highly leveraged and the markets move quickly, a skilled trader can easily make very high quick returns in a short time interval.
#5. High Liquidity
The futures markets are highly liquid because numerous traders are constantly placing buy and sell orders. So, orders get filled quickly no matter the volume. This ensures that prices do not rapidly go up and down in a short time interval.
Broker
Best For
More Details


Range Platform
Read Review




securely through TradeStation website
Risks of Investing in Futures

#1. Leverage
Futures trading with high leverage is capable of multiplying profits when the trade is going in the direction predicted by the trader. But, if the trade direction reverses, it multiplies losses in the same proportion. This is why leverage is notoriously referred to as 'a a double-edged sword'.
#2. Unlimited Liability
Traders of the international stock markets mostly lose part of their investments when the share prices of the traded companies fall. But in futures trading, it could be worse. When on a losing trade, there are no limits to your losses especially when the futures trade is highly leveraged. Futures traders can lose all and even more than their invested capital.
#3. No Control Over Future Events
No matter how skilled futures traders are, nobody can absolutely predict the markets. There are occurrences that can affect the markets adversely irrespective of expert analysis. For example, the price of agricultural commodity futures might be affected by poor harvest or pest attacks. In times of war, natural disasters, or political instability, the markets are affected.
| RECOMMENDED TRADING COURSE | REVIEW | VISIT |
| --- | --- | --- |
| | #1 Forex, Crypto and Stocks trading course. Ranked most comprehensive by Investopedia and Best by Benzinga. Free to Try! | |
What to look for in Futures Trading Software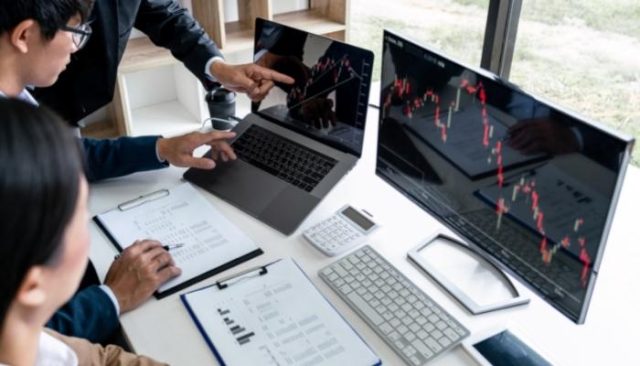 Here are important features to look out for when choosing a futures trading platform:
Simple and user-friendly interface.
Speed and responsiveness.
Charting package; chart types, timeframes, analytical tools.
Technical indicators and other trading tools.
Data security
Best Forex Trading Course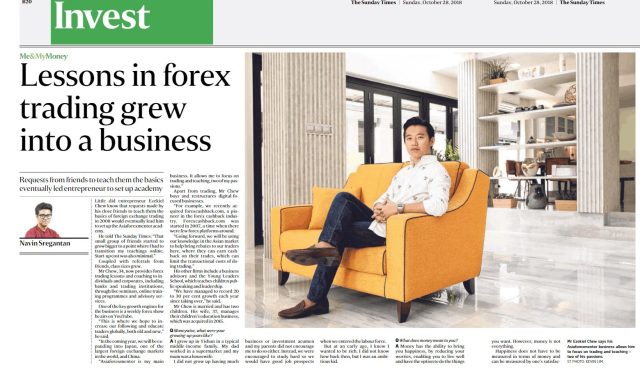 Investing in the Forex market might seem to be a daunting task especially if you are a beginner, and have just started exploring the Forex market. Although experience is said to be the best teacher when dealing in the Forex market, it is good to learn about the Forex market briefly before making your first investment.
There are several ways in which you can start expanding your knowledge of the stock market. You can either start reading books or ask for tips from your friends or family members who have prior experience of trading on the Forex platform. However, the former is a time-consuming method while the latter is not always a credible learning source.
If you want to learn about investing in the Forex market that would help you gain knowledge, and tell you all you need to know about the market, then you can opt for some professional courses available on the internet. These courses are developed by Forex markets experts who have years of training Forex traders.
Now, there are thousands of courses on the internet that claim to teach you about Forex investment. However, not all of these courses are reliable and give accurate information. So which is the best Forex course for learning the ins and out's of the Forex market?
Asia forex mentor course by Ezekiel is by far one of the best Forex learning courses on the internet, and they are one of the best learning sources if you want to expand your Forex trading knowledge.
They have been featured on multiple different leading forex platforms and Forex events happening around the world. Ezekiel's platform is the perfect solution for you to learn because their clients include multiple trainees and bank traders from private trading institutions around the globe.
It is the number one course available on the internet because it also reaches new bank traders and has fun managing if you want to make money from trading forex stocks and other commodities.
You can get a great return on investment by indulging yourself in this systematic course. Even if you are a beginner in the field and do not have enough experience and knowledge about Forex trading, you still join this program with zero knowledge. Everything will be taught to you from scratch, and you can enroll yourself in this program right now to get started.
Check out the testimonials on the website and start your Forex trading journey right away. The good thing about this course is that you will be crystal clear about what you need to do from day one.
They are using a return on investment approach to teaching their students. It is a scientific method of beating the market, and you will not be taught this somewhere else.
| RECOMMENDED TRADING COURSE | REVIEW | VISIT |
| --- | --- | --- |
| | #1 Forex, Crypto and Stocks trading course. Ranked most comprehensive by Investopedia and Best by Benzinga. Free to Try! | |
Best Futures Brokers
Broker
Best For
More Details

Advanced Traders
Read Review




securely through Tradestation website






High Volume Traders
Read Review





securely through Tradovate website




A People First Discount Brokerage


Read Review





securely through Optimus website




Advanced Charting, Market Analysis and Trade Simulation

Read Review





securely through Ninja Trader website




Low Cost, High Tech

Read Review





securely through Generic Trade website




Completely Free Trading Platform

Read Review





securely through DiscountTrading website



Conclusion: Best Futures Trading Software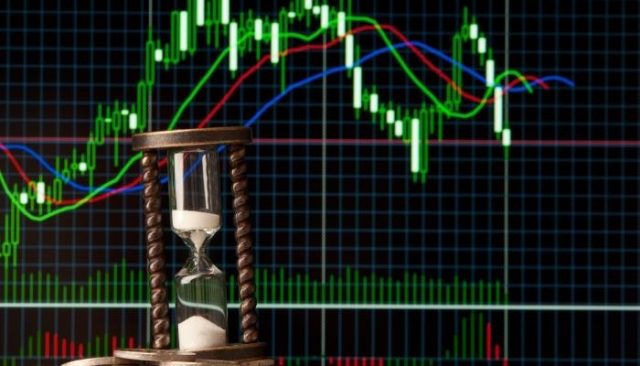 A Futures contract defines a price, standard quantity of an asset, and a future date when a trader will be obligated to buy or sell. Futures contracts are traded on futures exchanges but individual traders can gain access to futures trading via an online futures trading broker. For this purpose, a software trading platform is required. After much research and analysis, we have selected the best futures trading platforms as follows:
TradeStation: The platform provided is suitable for professional traders yet user-friendly for beginners. It supports strategy automation, complex charting, multiple trading tools and supports mobile trading.
Tradovate: This broker offers structured account types suitable for high-volume traders. Its proprietary platform is cross-platform, supports automated trading, complex charting, and multiple trading tools.
Optimus futures: Optimus flow, Optimus Trader and Optimus News are the proprietary platforms provided by this brokerage. Sophisticated trading tools are available on the Optimus flow while Optimus news gives robust analytics and market news. The broker offers other software which is equally great trading platforms.
NinjaTrader:  This trading platform comes with over 100 technical indicators, market analyzer, chart trading, advanced order management, etc. It also supports trade automation.
Generic Trade: Generic trader pro is the powerful futures trading platform provided by this broker. It offers trade and account management as well as technical analysis tools. It supports desktop, web, and mobile trading.
Discount trading: This broker offers the best futures trading platforms for professional traders as there are over 20 trading software to choose from.
Futures traders enjoy low and stable margins, high returns on investment,s and high market liquidity. Most futures traders use it for speculation or for hedging against risks. But, trading futures come with the risk of unlimited losses, leverage risk, and other risks arising from war or natural disasters.
One core program remains the best course for forex traders. The strategies taught in the program have been tested and trusted by many active traders. For only $940, you can be part of the program as packaged and presented on the Asia Forex Mentor website.
Best Futures Trading Software FAQs
Can Futures Trading make you rich?
It is possible to get rich through futures trading because of the huge profit potentials that abound in the futures markets. Though some serious futures traders are making a living out of futures trading they are not really rich. Many traders keep winning and losing and so are not really making money. But, to become rich, the trader must have a huge trading capital, excellent trading strategies, risk management plans as well as patience, and trading discipline.
Which trading platform is best for futures?
The best futures trading platforms are:
NinjaTrader
Optimus flow
Generic Trader Pro
Tradovate
TradeStation
What app can you trade futures?
The number of futures trading apps is so many; some of them are Firetip, CQG, JigSaw, R Trader, Optimus WebTrader, etc.
| RECOMMENDED TRADING COURSE | REVIEW | VISIT |
| --- | --- | --- |
| | #1 Forex, Crypto and Stocks trading course. Ranked most comprehensive by Investopedia and Best by Benzinga. Free to Try! | |
Like this Article? Subscribe to Our Feed!
Wilbert is an avid researcher and is deeply passionate about finance and health. When he's not working, he writes research and review articles by doing a thorough analysis on the products based on personal experience, user reviews and feedbacks from forums, quora, reddit, trustpilot amongst others.