ZipTraderU Review 2023 By Dumb Little Man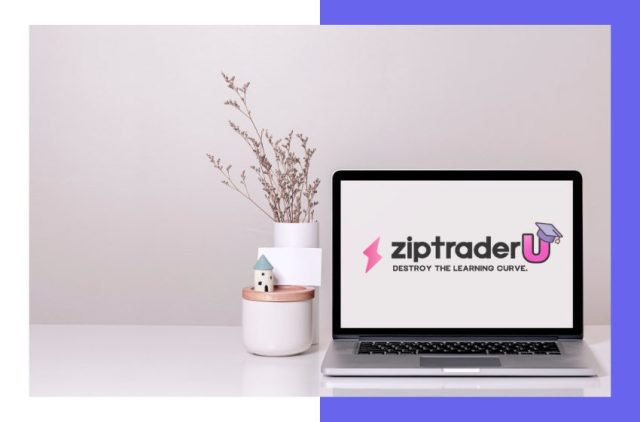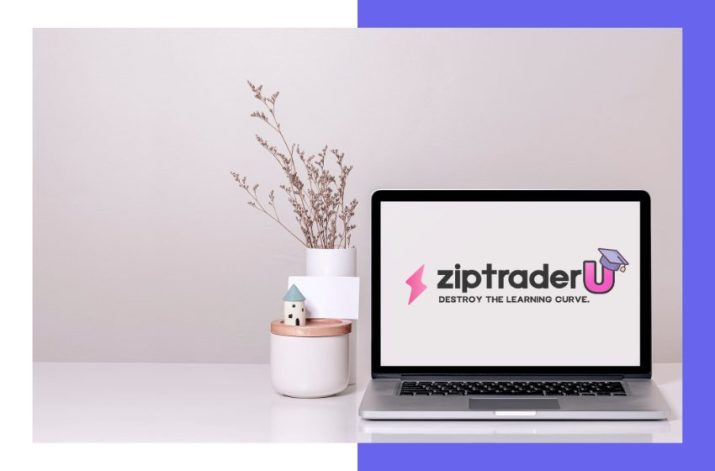 The world of financial trading encompasses a diverse range of markets, from the dynamic realm of Forex to the ever-evolving cryptocurrency sector and the classic domain of stock exchanges.
With this surge of interest, there's a demand for education, insights, and strategies to navigate these often turbulent waters. Consequently, there has been a boom in financial trading courses aiming to empower traders with knowledge and skills.
Enter ZipTraderU, an online day trading course brainchild of Charlie. This platform was not just conceived as another course but a solution to one of the significant challenges new traders face: the daunting learning curve of day trading. Charlie's vision for ZipTraderU was to "destroy the learning curve," thereby offering a smoother initiation into the world of day trading.
In the upcoming review, we delve deep into what ZipTraderU offers. From its distinctive advantages to potential areas of improvement, we aim to paint a comprehensive picture of this platform.
We aspire to provide an unbiased, in-depth perspective by coupling professional assessments with genuine trader testimonials. Stick around to discover if ZipTraderU stands tall in delivering its promises and whether it aligns with your trading educational needs.
What is ZipTraderU

ZipTraderU is a day trading course created by a YouTuber named Charlie. It introduces beginners to the essential fundamentals of the stock market trading, primarily concentrating on day and swing trading. Options trading isn't part of the course.
The course stands out for its clarity, organization, and beginner-friendly approach. Among the numerous strategies Charlie introduces, one standout technique is buying based on confirmation and validation.
Its structure includes concise video lectures, typically two to five minutes. However, some in-depth topics extend over ten minutes. Following each section, students can take a brief quiz to reinforce their understanding of the material.
[wptb id="128660" not found ]
How Does ZipTraderU Work?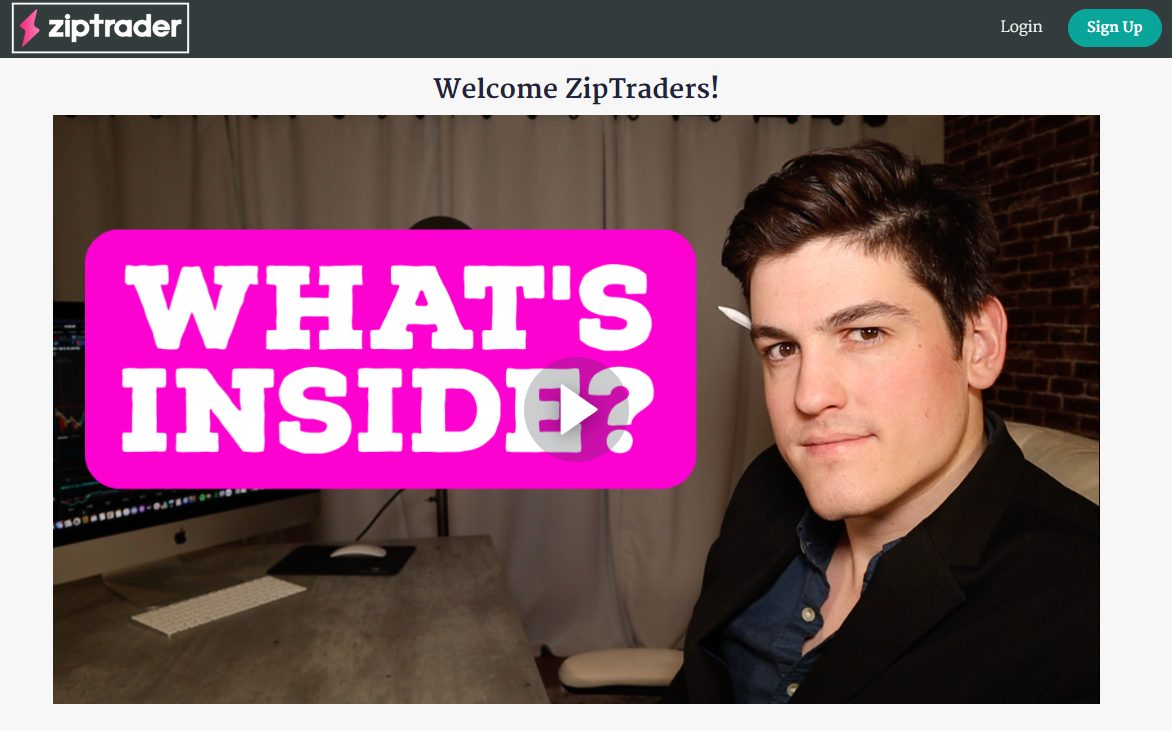 Upon enrolling in ZipTraderU, Dumb Little Man discovered that participants receive access to a comprehensive collection of 55 video tutorials, amounting to over 9 hours of instructional content. Additionally, they can engage with Charlie directly through his private chat and stay updated with his insightful daily morning briefings. The course's popularity is evident, with its private Discord community housing more than 50,000 members.
Every Sunday, ZipTraderU features its "Top 3 stocks of the week" on YouTube. The platform also consistently uploads instructional videos and tutorials on YouTube.
Paid members receive the added advantage of daily morning briefings, arming them with essential information to kickstart their trading day. The paid course is meticulously structured, offering more than 10 hours of in-depth lecture content.
Subscribers also gain exclusive access to a Private Discord Chat. To assist in the practical aspects of trading, ZipTraderU provides Excel sheets, enabling members to systematically track their trades.
ZipTraderU Pros and Cons
Pros
Regular YouTube updates
Daily briefing sessions
Trade tracking Excel sheets
Informative YouTube guides
Exclusive Discord community
Cons
Challenging learning curve
Demands significant time investment
Needs proactive user engagement
Benefits of Learning with ZipTraderU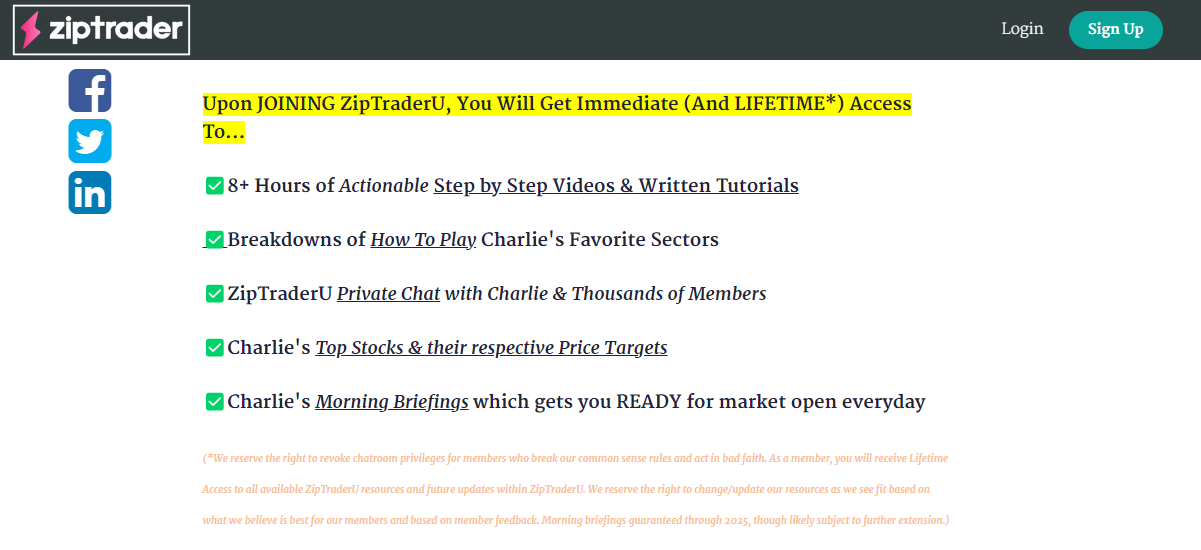 Comprehensive Video Library: After enrolling in ZipTraderU, Dumb Little Man was immediately impressed by the sheer volume and depth of the course's video content. With 55 tutorials spanning over 9 hours, beginners and seasoned traders alike have a wealth of information at their fingertips.
Direct Engagement with an Expert: One significant advantage that Dumb Little Man observed is the accessibility to Charlie. Connecting directly with an expert, especially in a field as intricate as trading, can be a game-changer. Charlie's private chat offers members real-time insights, clarifications, and tailored advice.
Up-to-date Insights: In the fast-paced trading world, staying updated is essential. Dumb Little Man appreciated ZipTraderU's daily morning briefings, which equip members with the latest trends and insights, ensuring they're always ahead in the trading game.
Diverse Learning Channels: Dumb Little Man noted that ZipTraderU doesn't just rely on one platform. The consistent "Top 3 stocks of the week" on YouTube, alongside other instructional uploads, means learners have multiple avenues to absorb knowledge, catering to varied learning styles.
How Much Does ZipTraderU Cost?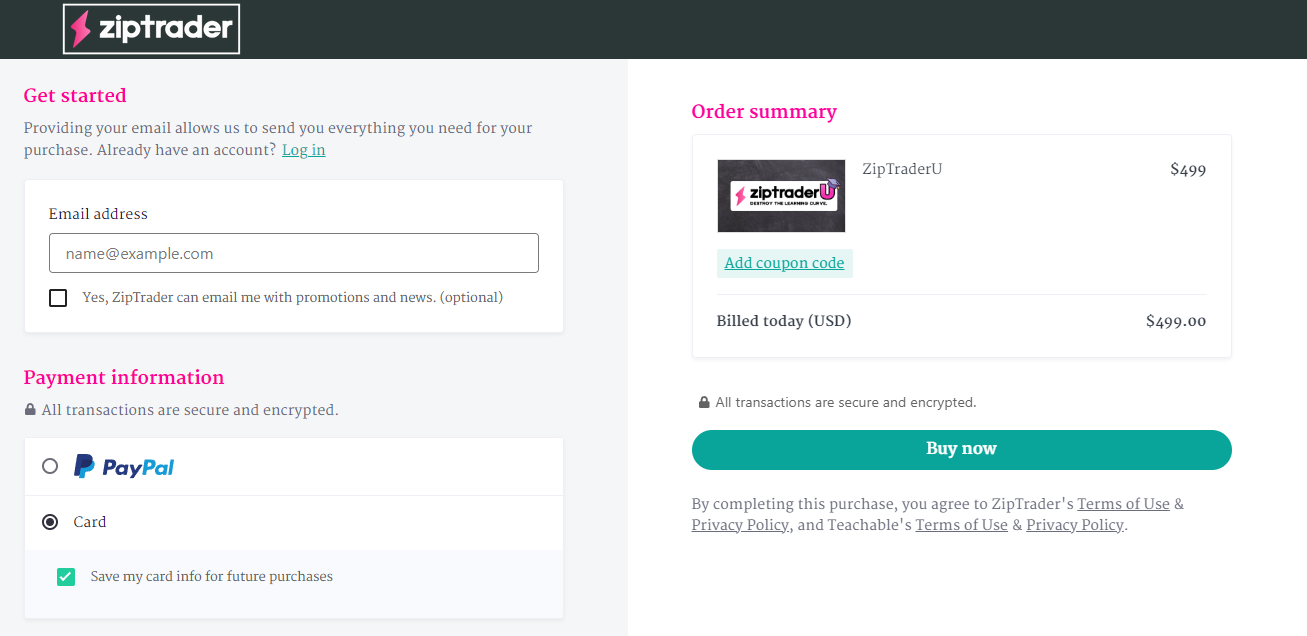 ZipTraderU is available for a straightforward one-time payment of $499. By investing this amount, subscribers gain immediate access to all the current resources within ZipTraderU. They are entitled to any future updates and enhancements to the course.
Who is ZipTraderU Best For?
ZipTraderU is ideal for individuals eager to delve into the world of trading and seeking a comprehensive and structured approach to learning. Whether a complete novice wanting to understand the basics or an intermediate trader aiming to refine their strategies, ZipTraderU's diverse content caters to a broad spectrum of learners.
Furthermore, for those who value continuous learning, the promise of future updates ensures they stay abreast of evolving market trends and techniques. Given its large and active Discord chat, the course also appeals to those who appreciate community support.
ZipTraderU Customer Reviews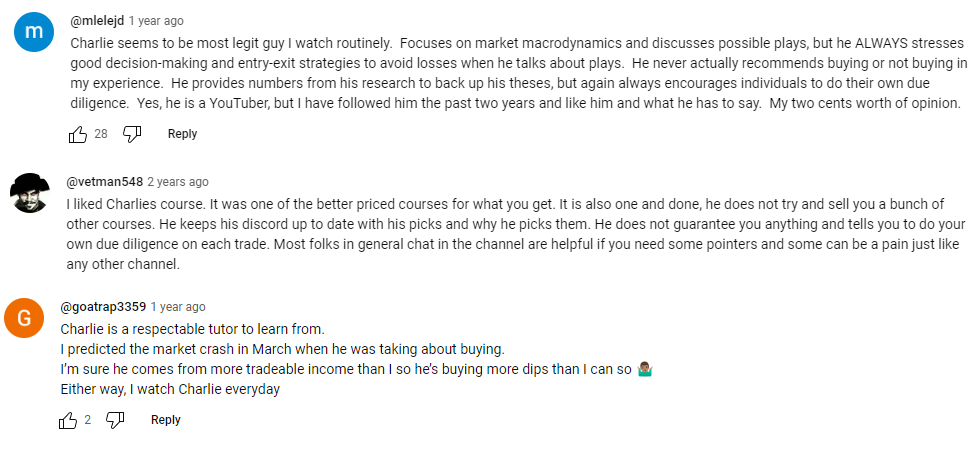 Customers consistently appreciate Charlie and the ZipTraderU course. They commend Charlie for his genuine and informed approach, highlighting his emphasis on strategic decision-making and consistent advice to always conduct individual research. He stands out for not pushing purchases and bases his insights on well-researched data.
Subscribers also value the course's cost-effectiveness and that Charlie doesn't bombard them with upsells. The interactive Discord community is primarily supportive, though, like any online forum, it has its mix of contributors.
Some users have diverse opinions on his market predictions, but many regularly listen to his views. Charlie's commitment to transparency and education shines through in user feedback.
What is a Good Alternative to ZipTraderU?
For those genuinely committed to delving deep into the intricate world of Forex, crypto, stocks, and broader trading education, Dumb Little Man recommends considering the Asia Forex Mentor's One Core Program as a top-notch alternative to ZipTraderU. With its vast scope that surpasses merely day and swing trading, this course truly positions itself as a standout offering.
Ezekiel Chew, the founder behind this course, differs from your typical educator. Renowned in the financial sphere, Ezekiel brings a wealth of experience and has been a beacon of knowledge for individual traders and institutional giants since 2008.
His meticulously crafted 5-step program offers an unmatched deep dive into the forex market, integrating both technical and fundamental analyses of trading stocks. This profound insight equips traders with the tools to elevate their trading game and secure substantial profits.
Asia Forex Mentor – One Core Program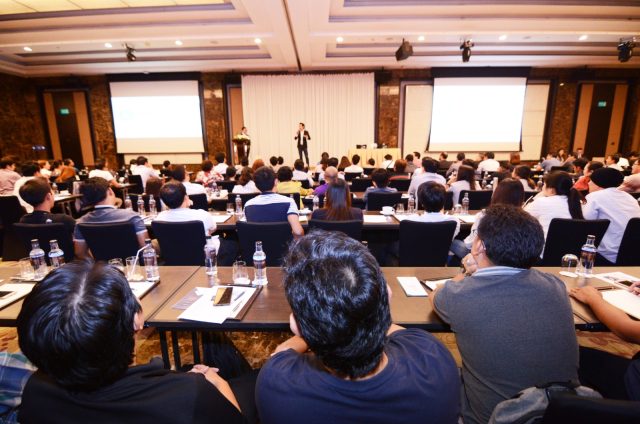 A testament to Ezekiel's genuine intent to uplift the trading realm, the One Core Program isn't confined to casual traders. It caters to professionals from prop trading firms, fund management entities, and banks. Crafted over two decades of trading experience, this course is a reservoir of Ezekiel's vast knowledge. It offers a window into tried and tested techniques and steers clear of those that fall short.
The course comprehensively delivers through video sessions, mentorship initiatives, and tangible real-world examples. Dumb Little Man appreciates that its ambit isn't limited to Forex. It spans various trading vehicles – stocks, crypto, commodities, or any other chart-based trading form. Another notable aspect is the course's anchoring in mathematical probability. This unique feature equips traders to make informed decisions, accurately gauging potential risks and rewards.
Regardless of where you stand in your trading journey – whether you are a novice starting out or a seasoned trader looking to refine techniques – the One Core Program is tailored for all. So, if you're on the hunt for an all-encompassing trading course, Dumb Little Man believes your search ends here.
Asia Forex Mentor Members' Testimonials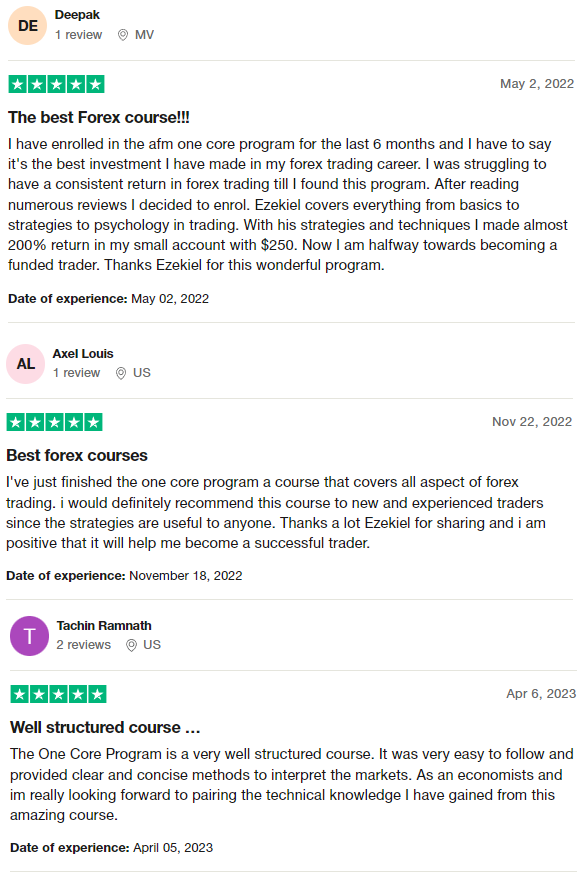 Members participating in the Asia Forex Mentor's One Core Program consistently laud it as a transformative experience in their forex trading journey.
Over months, they've praised the comprehensive nature of the course, which delves into everything from foundational basics to intricate trading strategies and psychology. One particular testimony highlighted an impressive 200% return on a modest initial investment, attributing this success to the methodologies imparted by Ezekiel.
Newcomers and seasoned traders recommend the program, finding its strategies universally applicable. Its clear and well-structured content has resonated with traders and professionals like economists, who see value in pairing their existing knowledge with the insights gained from the course.
>> Also Read: Asia Forex Mentor Review By Dumb Little Man
Conclusion: ZipTraderU Review
After a thorough examination, Dumb Little Man acknowledges that ZipTraderU offers a rich tapestry of knowledge for those eager to navigate the world of day trading. Its array of video tutorials and an engaged community provide learners a foundation to embark on their trading journeys.
However, it has its challenges. ZipTraderU is steep learning curve is a significant downside, which can sometimes translate to an information overload for those just starting out. The sheer volume of content may feel daunting and even overwhelming for beginners. Thus, while it does pack in value, there might be better fits for some.
For those who feel deterred by these challenges or are scouting for a more comprehensive experience that covers more than just day and swing trading, alternatives like Asia Forex Mentor's One Core Program could be a better match. Offering insights into a vast spectrum of trading vehicles and grounded in mathematical probabilities, it's touted as a superior choice for beginners and veterans.
>> Also Read: 13 Best Day Trading Courses in 2023
[wptb id="128661" not found ]
ZipTraderU Review FAQs
What are the main offerings of ZipTraderU?
ZipTraderU provides a structured day trading course featuring 55 video tutorials, daily morning briefings, a private chat with Charlie, and Excel sheets for trade tracking.
What are some challenges associated with ZipTraderU?
Some users might find a steep learning curve and feel overwhelmed by the sheer volume of information, especially if they're beginners.
Are there alternatives to ZipTraderU?
Some alternatives, like Asia Forex Mentor's One Core Program, offer a broader scope covering Forex, crypto, stocks, and more. It is tailored for both novices and experienced traders.